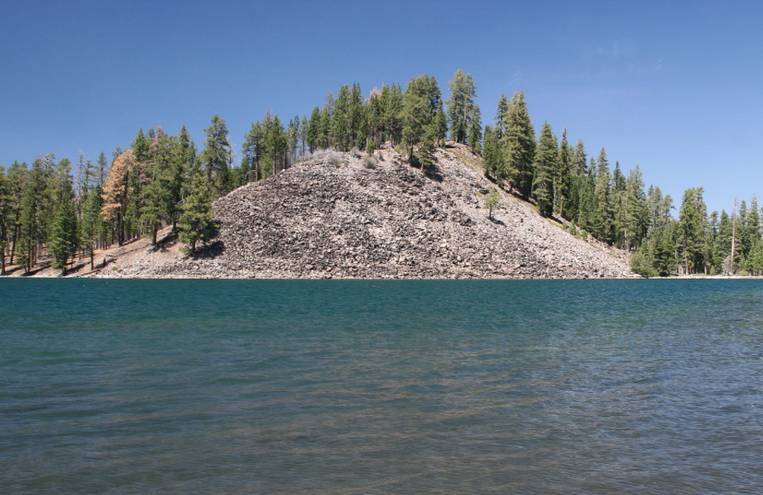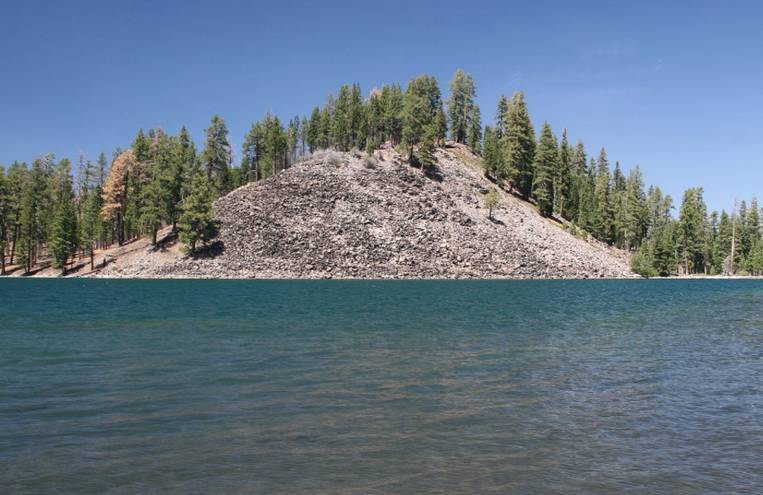 Butte Lake Campground is within walking distance of majestic Butte Lake perched at an elevation of nearly 6,100 feet in the northeastern section of Lassen Volcanic National Park in northern California.
The campground provides visitors with the perfect blend of seclusion and civilization, amidst mountain hemlock, Jeffrey pine, Douglas fir, Ponderosa pine, and numerous other tree species.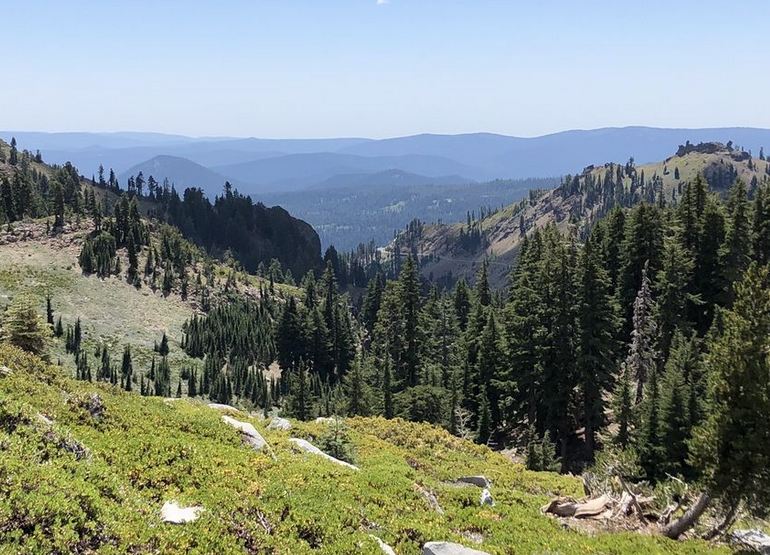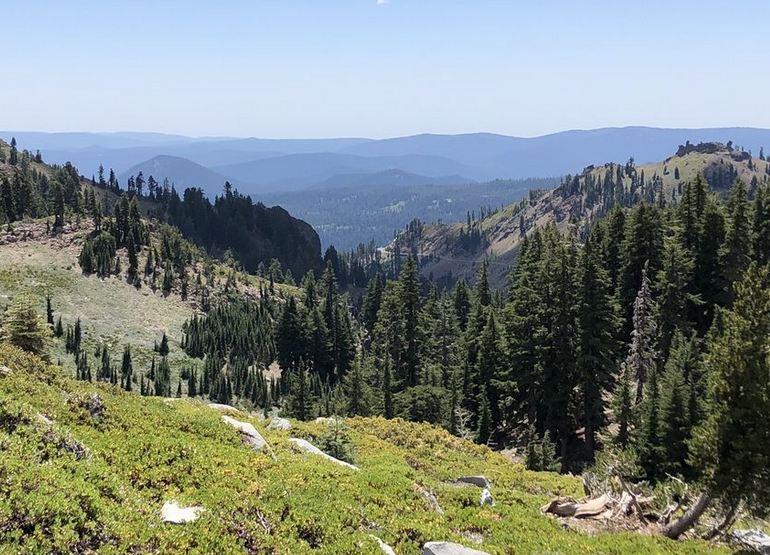 Just under two hours from nearby Redding, and 45 minutes from the main park road, the 215-acre lake itself is a popular destination widely used for fishing, canoeing, kayaking, and swimming.
Known worldwide for its volcanic history, the entire park floor is situated on soft volcanic soils, but perhaps the most unusual thing about Butte Lake is its underwater lava field, which has formed an unusual shoreline, creating an interesting area for hand-propelled watercraft to explore.
The various cracks and crevices that are found in and around the area are home to a diverse population of plants and animals. While the over 300 active geothermal mud pots and steam vents, provide an interesting look into the violent past of one of the most active volcanic regions in the southern Cascades.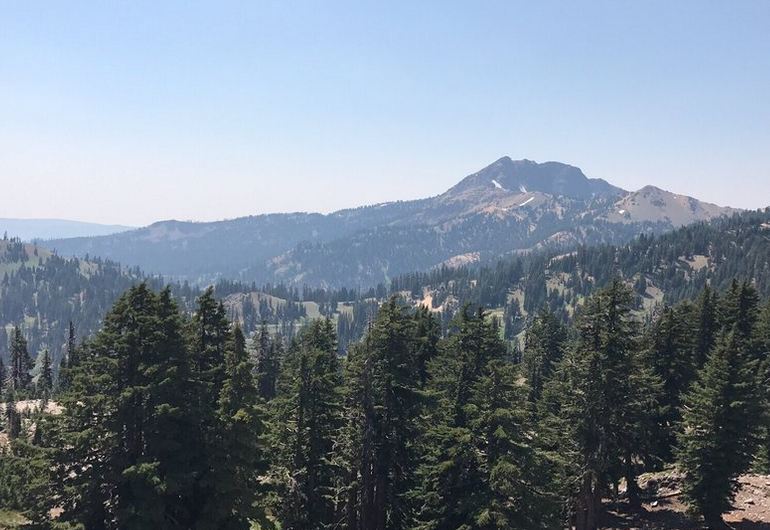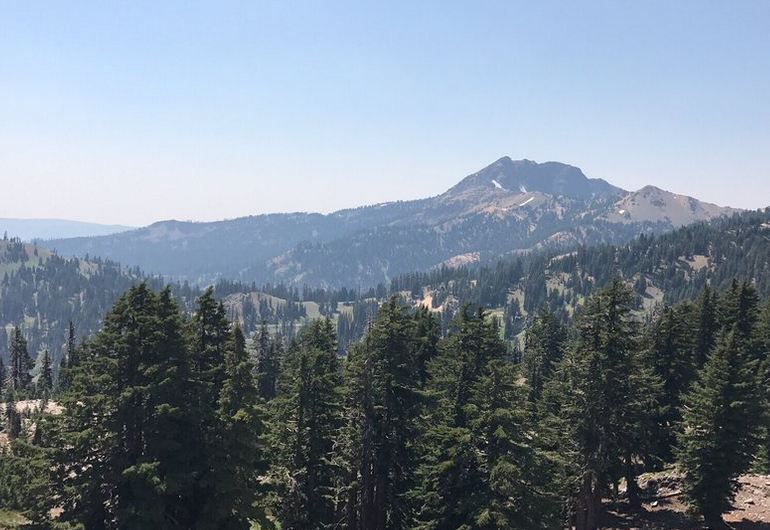 The area's main attraction is Lassen Peak, one of only two volcanoes in the continental United States to erupt during the 20th century.
Despite its menacing past, Lassen Peak remains one of the most accessible volcanoes in the Cascades, and thousands of mountaineers each year make the trek to its nearly 11,000-foot summit.
No technical climbing is required to reach the top, but even the modest hiking buff can find numerous trails in the surrounding region that provides a host of opportunities to view the mountain from a variety of perspectives.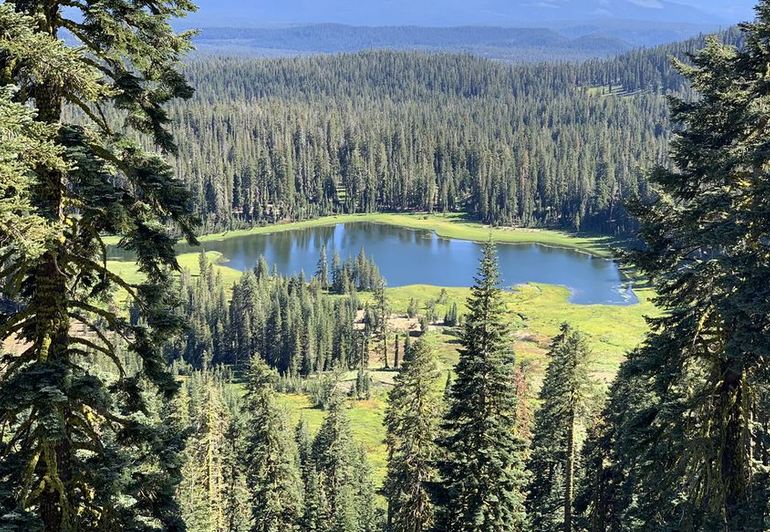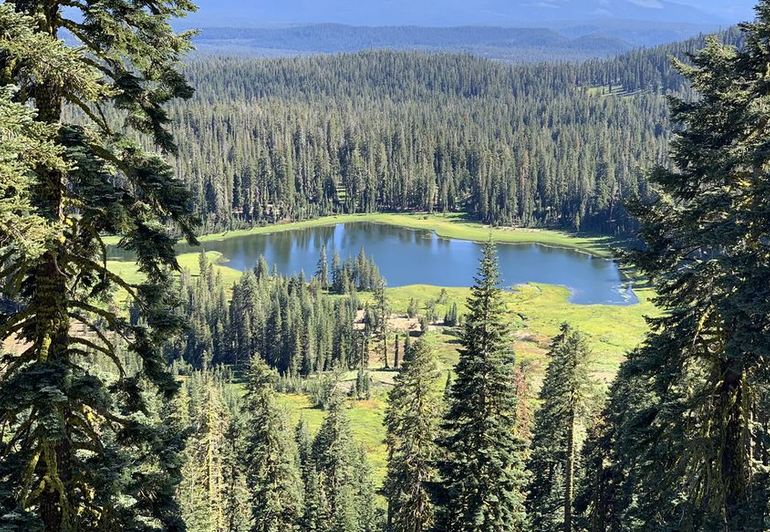 Butte Lake Campground is a fairly primitive facility that is more remote than other campgrounds within the park, and campers must travel on a six-mile gravel road south of Highway 44 to access the facility.
There are 101 individual campsites available on a first-come, first-served basis, each having its own fire pit and picnic table.
From the campground many of the areas other attractions can be easily accessed, as hikers and backpackers will find the trailhead for the Cinder Cone Trail, one of the most popular trails in the park that ascends a nearby volcanic dome.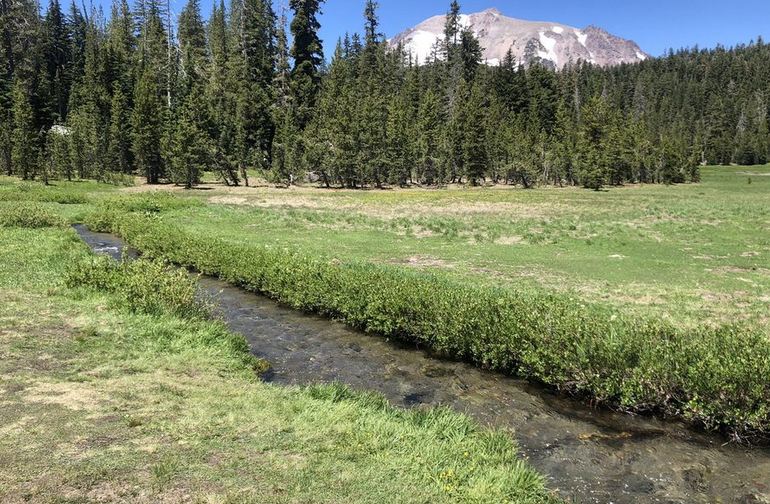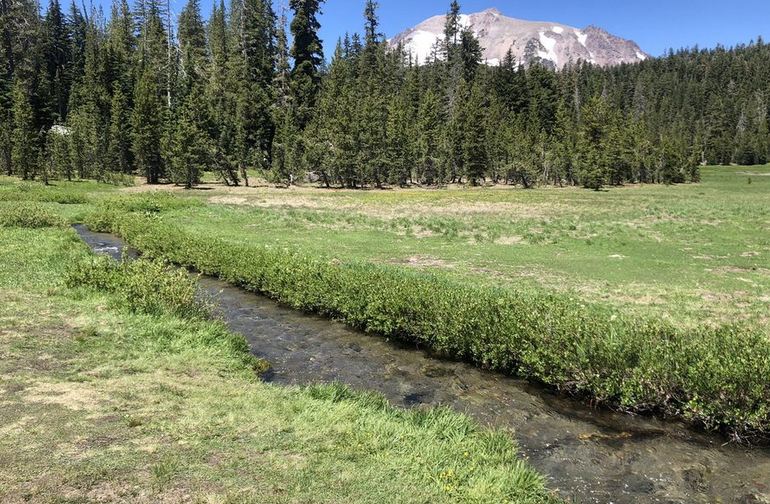 Visitors can also explore Subway Cave–an underground lava tube–in the adjacent Lassen National Forest from late April through November, as well as the Painted Dunes, Snag Lake, and Bathtub Lake.
From Redding, California drive 63 miles east on State Highway 44 to Old Station. From the intersection of 44 and State Highway 89, continue east on 44 for 11 miles. Watch for the sign to Butte Lake Campground. Turn right and continue for six miles on a rough gravel road.