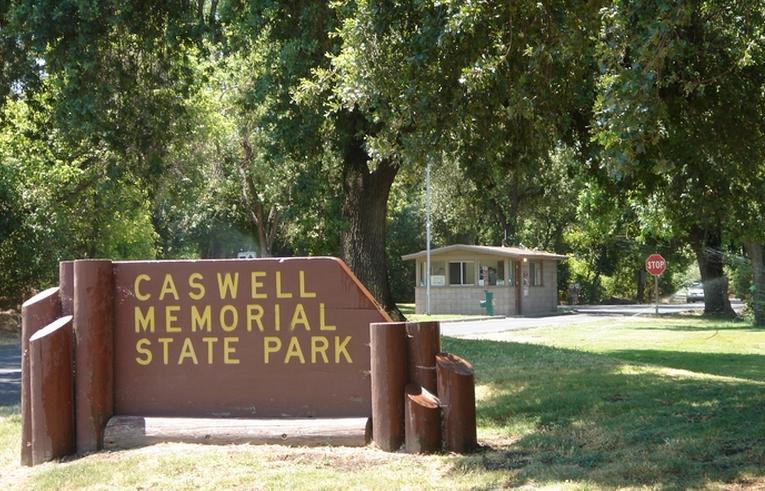 Caswell Memorial State Park is located along the Stanislaus River near the town of Ripon, California. The Park is about an 80-mile drive from San Francisco and is a nice destination for a weekend camping trip.
Caswell Memorial State Park is surrounded by farmland, but the area around the river remains much the same as it did 100 years ago. This park is on the list of possible closures due to California state budget cuts.
The Stanislaus River is slow moving much of the year and only gets a heavy flow during the rainy season. During the summer months, day-trippers and campers float down the river in inner tubes or relax in the sandy coves.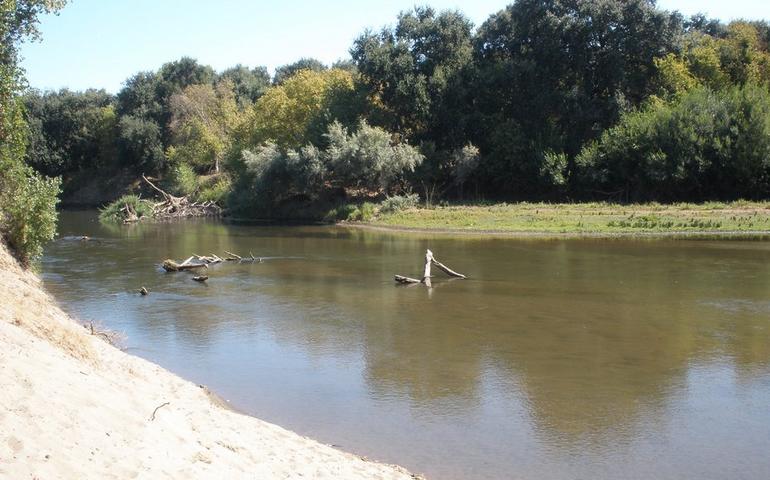 Caswell Memorial State Park is covered by a huge Oak Forest with hiking trails twisting underneath the canopy of trees. Camping facilities include 61 campsites with most of them near the river. Each campsite comes with a table, camp stove, and food locker. Sites will accommodate trailers up to 21 feet long or motorhomes up to 24 feet.
Caswell Memorial State Park is a small, wild refuge in the center of the Central Valley of California. This unique park protects one of the last remaining oak-riparian woodlands that once flourished throughout the valley. Native Americans who lived along this river and collected acorns among these ancient groves were Yokuts.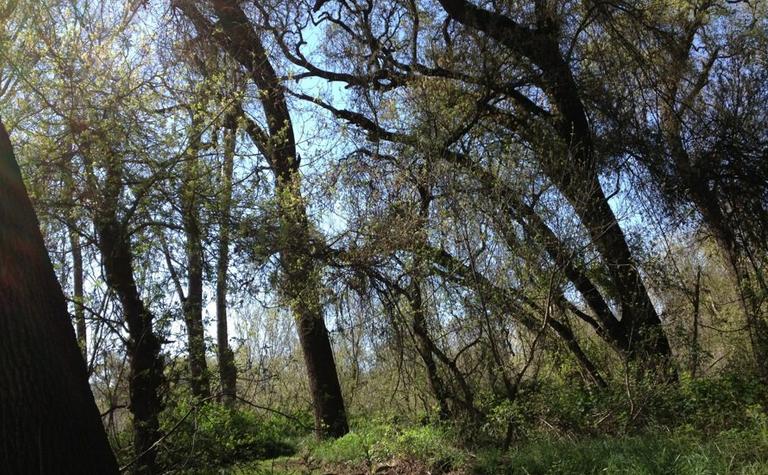 In the early 1800s, Spanish explorers traversed this area, and fur trappers found the river bountiful. Thomas Caswell, the landowner, enjoyed this wonderful forest and felt it should be preserved. In 1950, his children and grandchildren donated 134 acres to the people of California. Additional donations and state purchases brought Caswell to its current size of 258 acres.
Caswell Memorial State Park was open to the public in 1958. Campsites are usually booked up for weekends during the summer months. You can reserve a campsite up to seven months in advance through Reserve America.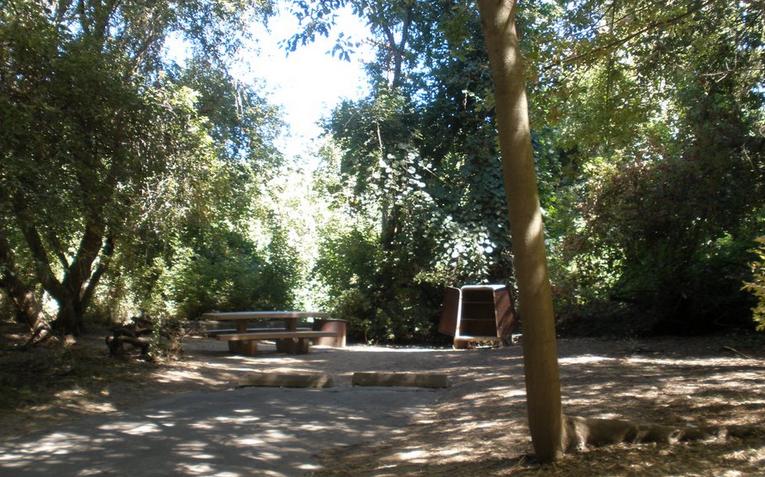 Reserve a campsite at Caswell State Park 60 campsites are available for reservations. There is one group site min. nine persons. Fees include an entry for 1 vehicle and 1 legally towed vehicle or trailer, additional vehicles will be charged per night at the park.
Location – Directions From 99, take the Austin Rd. exit. Head South on Austin Rd. and you will run into the park at the end of the road. Open year-round day use 8:00 am to sunset
Entrance station open Spring and Fall weekends, May through September. 28000 South Austin Road Ripon CA 95366 209-599-3810