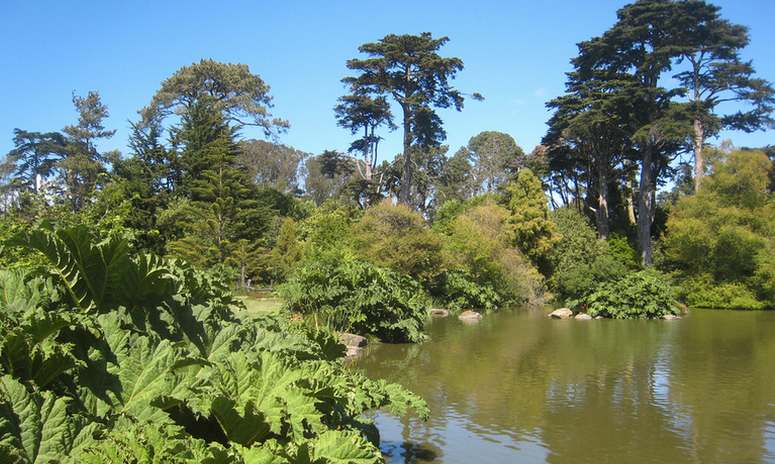 San Francisco Botanical Gardens are an enjoyable day trip destination located in Golden Gate Park. Admission only costs a few dollars. If you are a tight budget free days are the second Tuesday of every month.
This beautiful garden features more than 8,000 varieties of plants from around the world on 55 acres in the heart of Golden Gate Park. Open 365 days a year, this living museum boasts one of the most diverse plant collections in the world.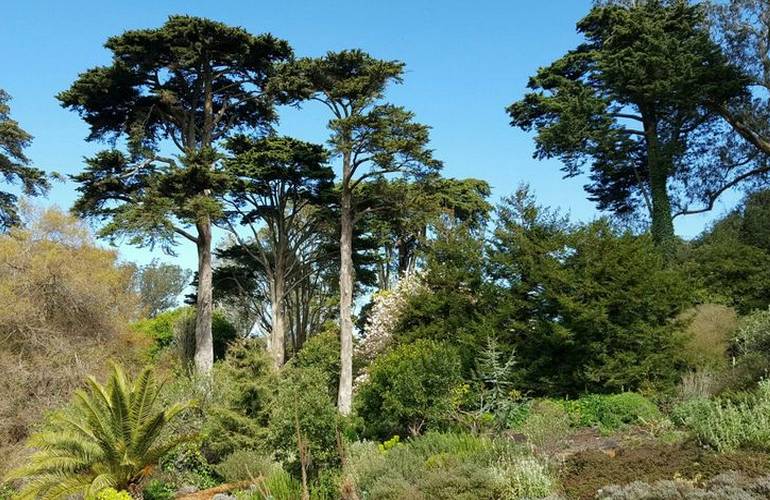 The Garden's plant collections are a valuable repository for rare and endangered plant species which are found only in San Francisco and prized throughout the world.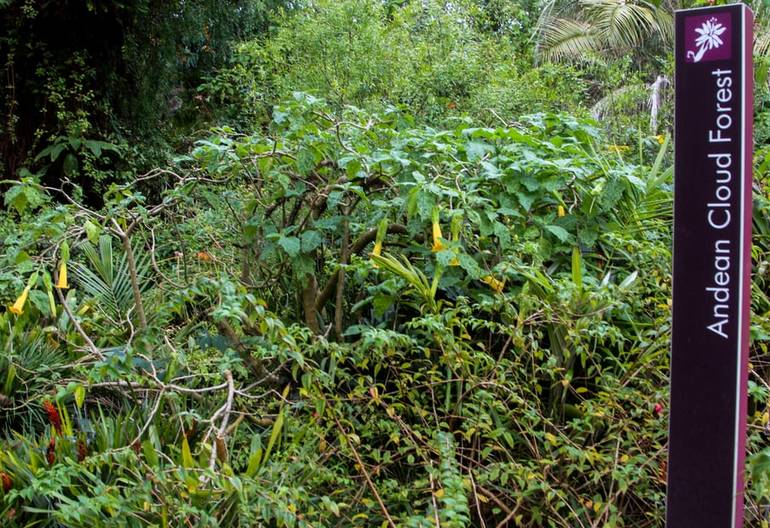 Plants From Around the World
With 26 distinct gardens and collections on our grounds, visitors can explore incredible rarities from Asia, Australia, New Zealand, Central, and South America, and South Africa, plus our award-winning California Native Plant Garden complete with a century-old redwood forest.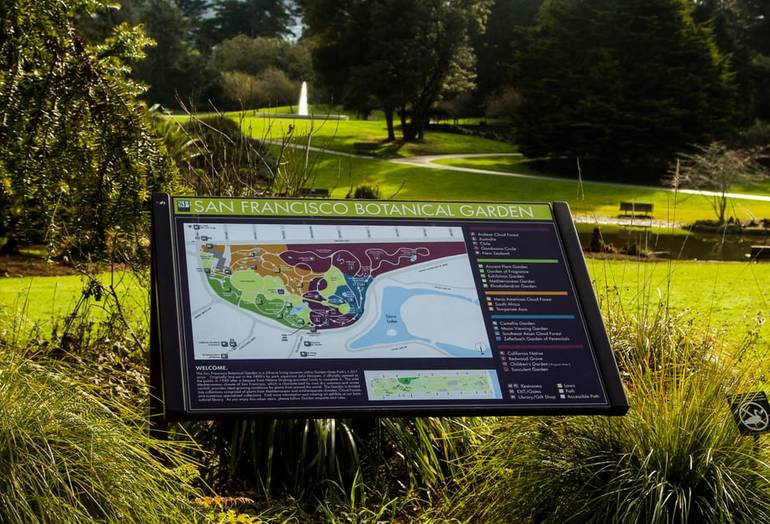 Things To See
San Francisco Botanical Garden gardens include the Redwood Trail, Succulent Garden, Ancient Plant Garden, Moon-Viewing Garden, Tropical Cloud Forests, Nature Trail, the Children's Garden, and the geographic gardens of California, Asia, Australia, New Zealand, Central, and South America, and South Africa.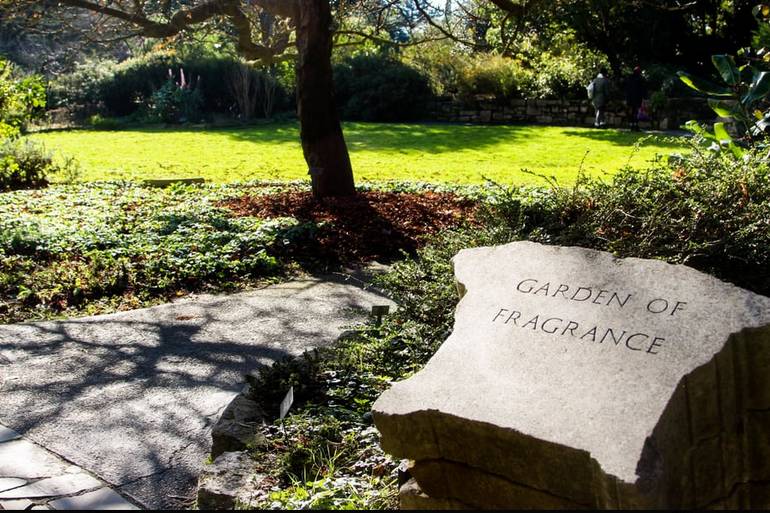 School Programs
Over 10,000 school children visit each year get the opportunity to enjoy this firsthand experience and learn about sustainability, conservation, and ecology on the grounds and in the Library at the Botanical Garden.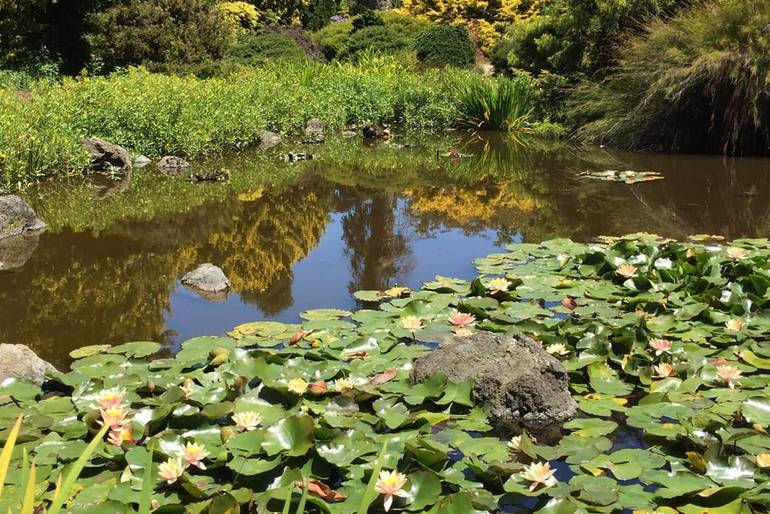 The San Francisco Botanical Garden is an active participant in both the North American Plant Collections Consortium and Botanical Gardens Conservation International, with 700 member gardens in 118 countries.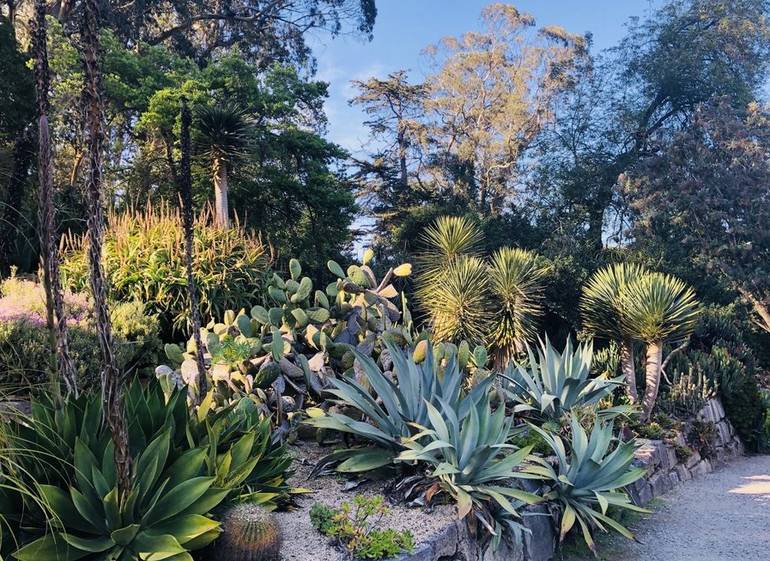 Getting There
San Francisco Botanical Garden is open Daily: 9 am – 6 pm (April-Oct.) Daily: 10 am – 5 pm (Nov-March) the last visitor admitted one hour before closing. Address 199 9th Ave, San Francisco, California. website.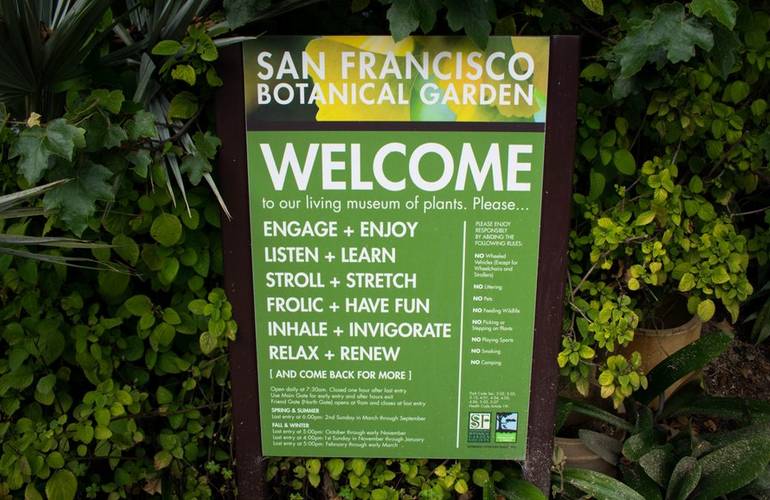 Parking San Francisco Botanical Garden
Parking for cars and bicycles is located in the Music Concourse Garage. Access to Music Concourse Garage parking is from Martin Luther King Blvd. across from SFBG or Fulton Street at 10th Avenue. The south pod of the garage is closest to the Botanical Garden.