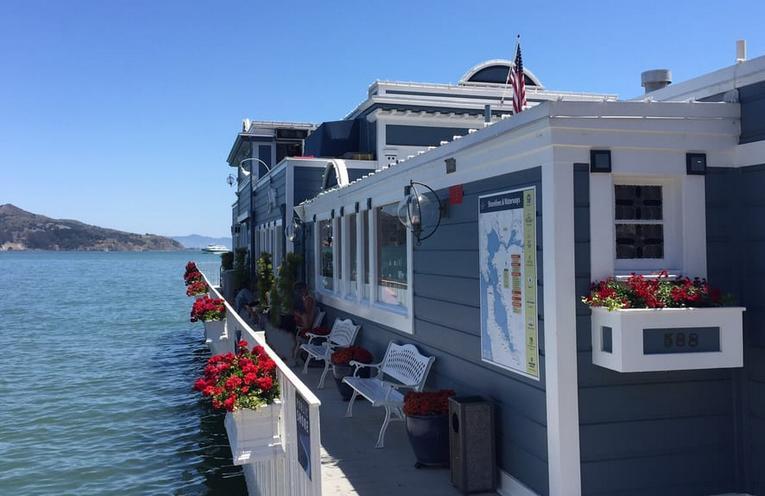 Sausalito is located at the northern end of the Golden Gate Bridge. After the gold rush, a community formed led by commercial fishermen and wealthy yachting enthusiasts. By the 1870s, the North Pacific Coast Railroad connected the town to San Francisco.
Before the bridge was built, and the town served as a stopping point for rail, car and ferry traffic. With its prime location by the sea, developers came to town and created a shipbuilding center during World War II.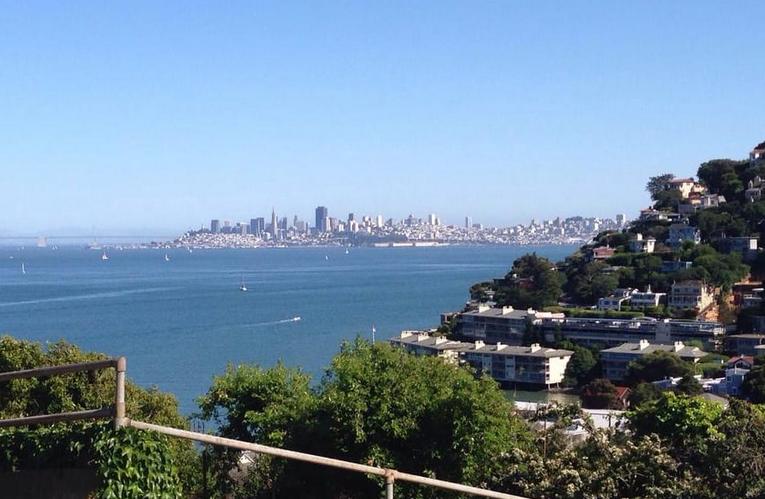 Sausalito Place of Abundance
Following the war that industrial character morphed into an artistic one, as the town gained prominence as a wealthy and artistic hotbed. In the late 1960's it became quite common to see many residents on houseboats and tourists took notice making it a popular destination.
With only 7,000 residents, Sausalito maintains a coast town charm while still being close to the modernity of San Francisco. The town derives its name from the Spanish meaning of "place of abundance", and that promise has led many to the town in search of inspiration and relaxation.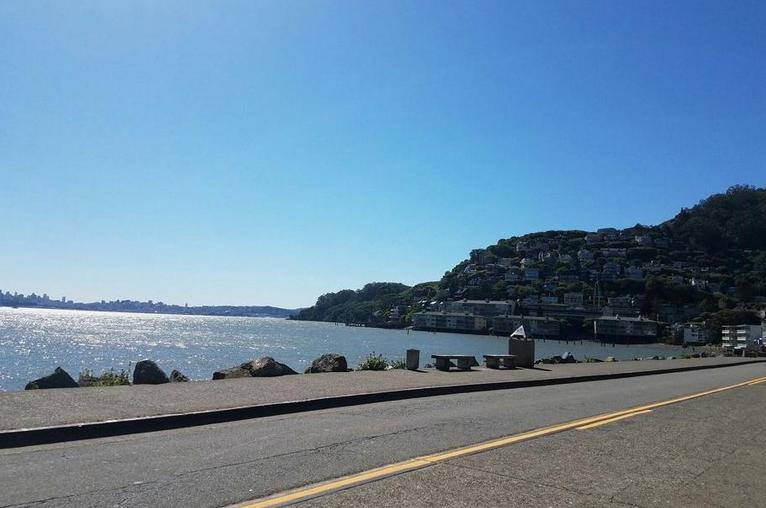 Sausalito Fishing Pier
The Municipal Fishing Pier is the perfect spot for a fisherman, and Yee Tock Chee Park is a landscaped area with views of San Francisco. Many Marinas are available for boating enthusiasts and most offer rentals to pursue your water recreation fantasies. Some of the most popular are the Clipper Yacht Harbor, Schoonmaker Marina, and Galilee Harbor.
Sausalito is unique when it comes to shopping. Rather than your usual town mall, it offers more than 30 unique boutiques located along Bridgeway, Princess, and Caledonia Street.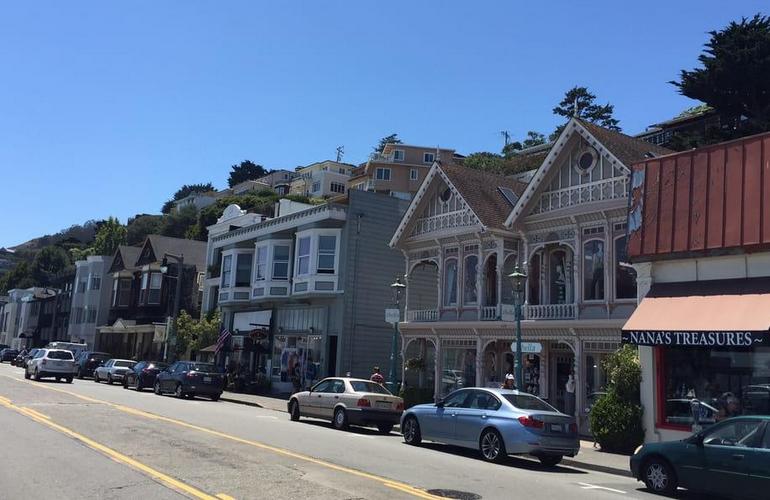 Sausalito Shopping
You'll be enchanted by the local shops that offer many locally made items. Arlecchina is a French-styled clothing shop with a selection of casual, contemporary, and upscale garments, while Bacchus and Venus is a wine store and tasting spot with a bay view.
The Burlwood Gallery specializes in one-of-a-kind jewelry and custom burl wood furniture and Cornelia Goldsmith Fine Jewelry offers designer jewelry with a high-end appeal. Ciao Bella Italy imports handmade and hand-painted Italian ceramics and dinnerware and Cha Cha Cha is a children's store with moderately priced clothing and accessories.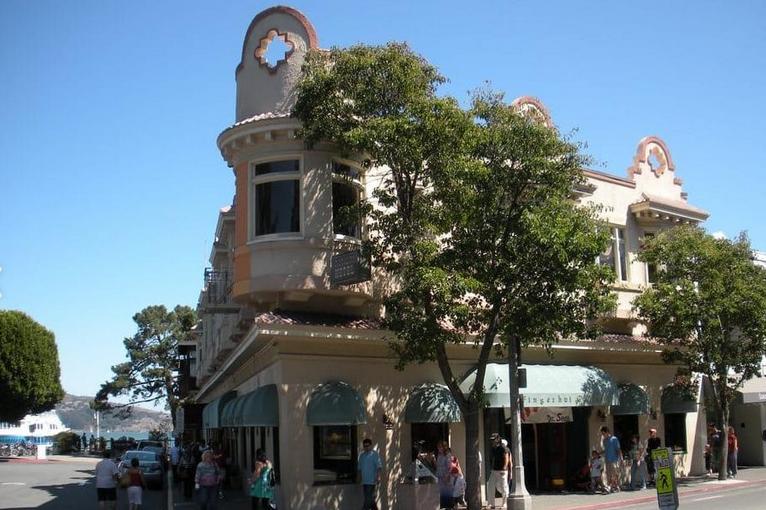 Sausalito Home to Artists & Musicians
Sausalito has been the inspiration for many artists and musicians over the years. Otis Redding wrote his hit "Dock of the Bay" while staying at Waldo Point in 1967.
Huey Lewis and the News, the Dave Matthews Band, Bob Marley, Metallica, Fleetwood Mac, and the Fray have recorded albums at local The Plant Studios. Part of the novel, The Wrecker, by Robert Louis Stevenson is set in Sausalito, and the opening of The Sea-Wolf by Jack London is set on a ferryboat traveling from the town to San Francisco.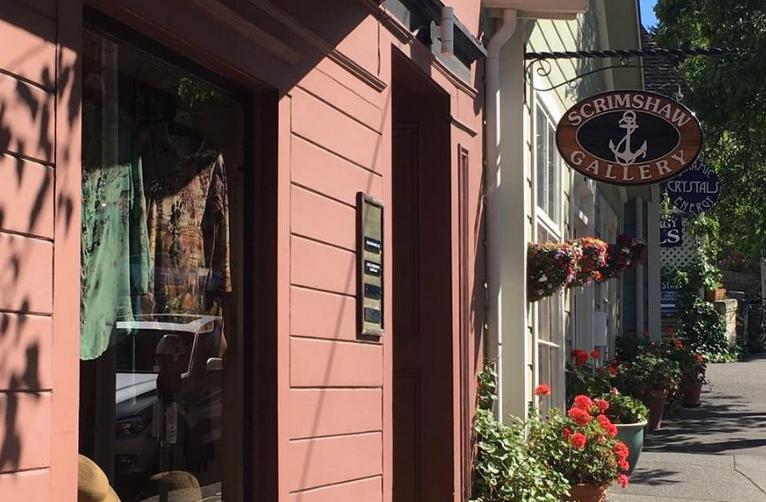 Sausalito is made up of just about two miles of steep wooded hillside and shoreline flatlands. The days are comfortable at a mild mid-60's temperature while nights are a bit chilly in the low 50's.
This isn't a place to come for amusement parks and flashing lights, this is a place to enjoy the scenery and relax. Many parks are available.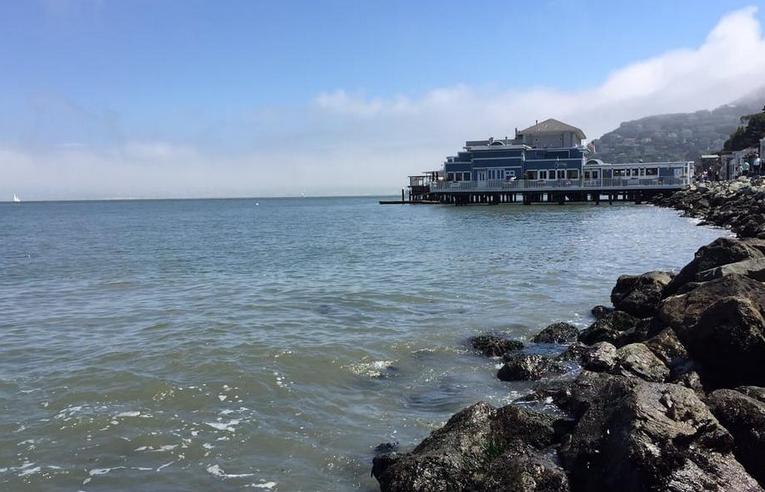 The South View Park offers courts for tennis and basketball, while Swede's Beach at the east end of Valley Street is a sandy spot, and Tiffany Park is a photographer dream with benches overlooking the bay and art sculptures.
Getting There
Sausalito can be reached by car via the Golden Gate Bridge or (recommended) via ferry boat. The Sausalito Ferry departs from the Embarcadero behind San Francisco's historic Ferry Building. The trip across the San Francisco Bay takes about 30 minutes.