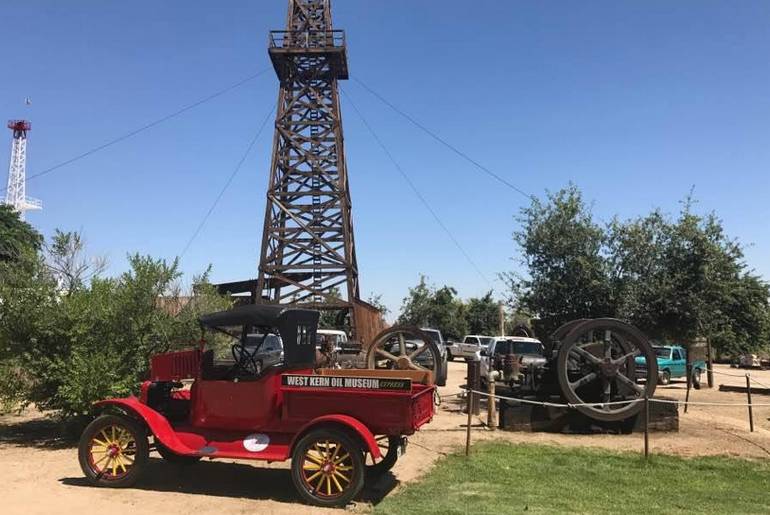 West Kern County Oil Museum is well worth a visit for if you live in the area or are traveling along Highway 5 between Southern and Northern California.
In the early 1920s, West Kern County was a forest of oil derricks. Thousands of towering oil wells pumped out black gold day and night. There is still plenty of oil in Kern County, but these days, the oil derricks have been replaced by pumpjacks that resemble a rocking horse.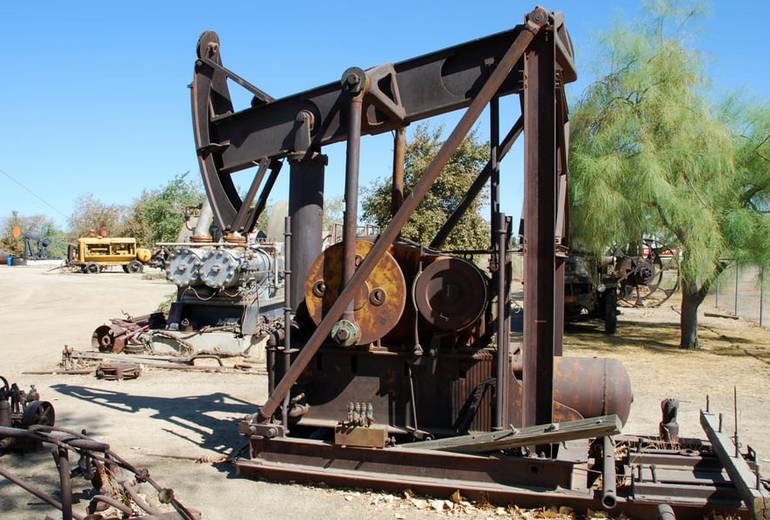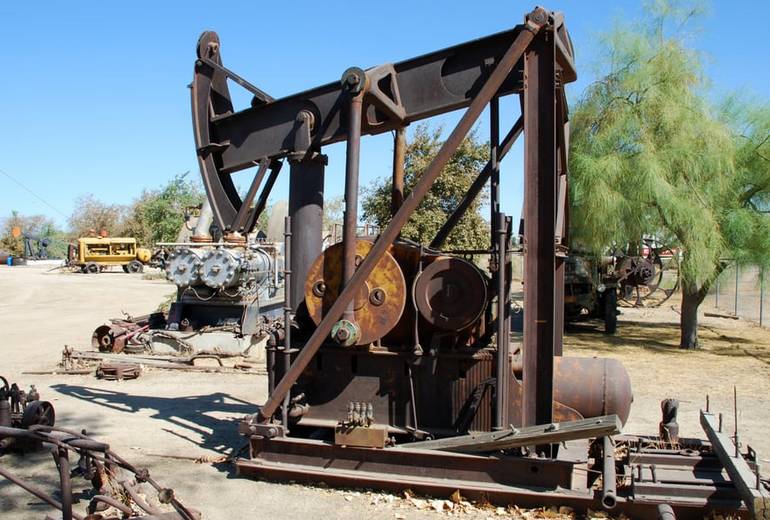 One of the few remaining wooden oil derricks from the early days of oil production can be seen at the West Kern Oil Museum in Taft, California. Run by a dedicated group of volunteers, the museum displays a vast collection of artifacts, equipment, displays, and pictures about the Kern County oil industry.
Kern County is still a considerable oil producer, with up to 60% of California's oil output coming from the county. The Kern River oil field northeast of Bakersfield always produces millions of barrels of oil each year with the help of new technology.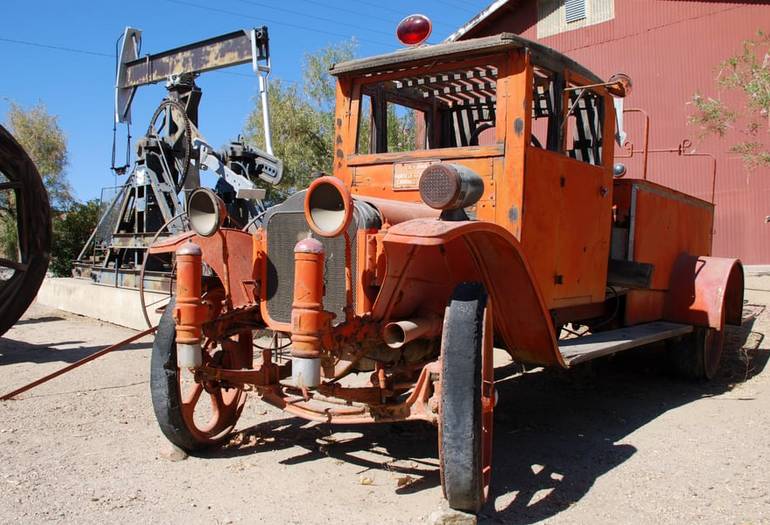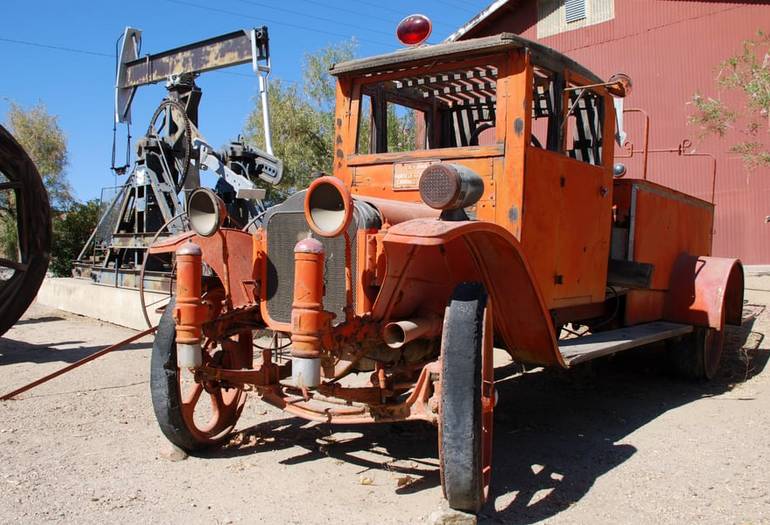 The 8-acre grounds of the West Kern Oil Museum display oil mining equipment. A huge wooden oil derrick, pumpjacks, vintage trucks, antique tractors, and assorted artifacts from the oil fields. Visitors can get up close to and, in some cases, climb into the equipment that is scattered across the grounds of the museum.
Inside the museum is an impressive selection of displays. Models of oil production facilities, drilling platform, and a replica of an early oil field. Also on display are fossils from nearby McKittrick Tar Pits, an exhibition about Tuolumne Yokuts Indians, an oil field worker tent, pictures, signs, and books about the Kern County Oil fields.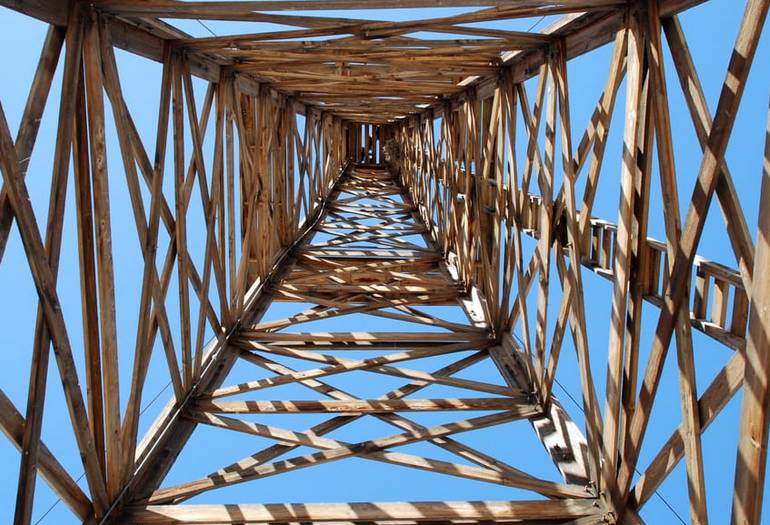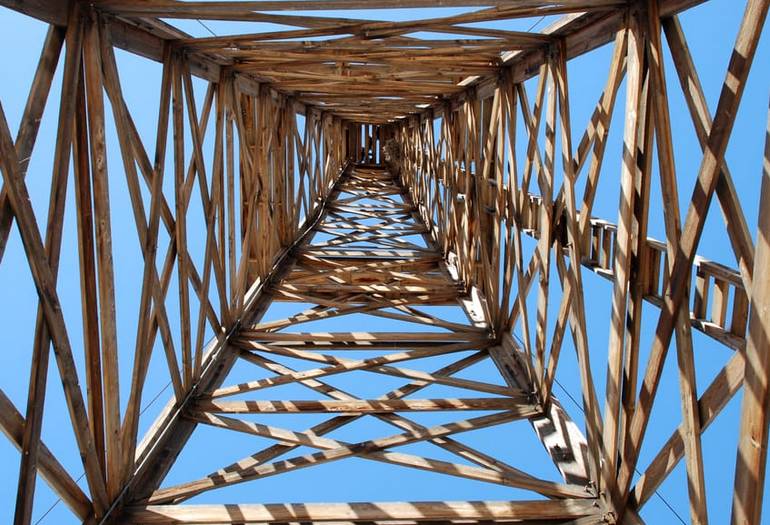 Getting to the West Kern Oil Museum
The economy of Taft is still heavily dependent on the oil industry. However, the only wooden oil derrick you will find is at the West Kern County Oil Museum. The museum is located at 1168 Wood St, Taft, CA 93268, just off Highway 33. Forty miles from downtown Bakersfield, California.
The Museum is open from 10:00 AM to 4:00 PM Thursday through Saturday. Sunday from 1:00 PM to 4:00 PM.