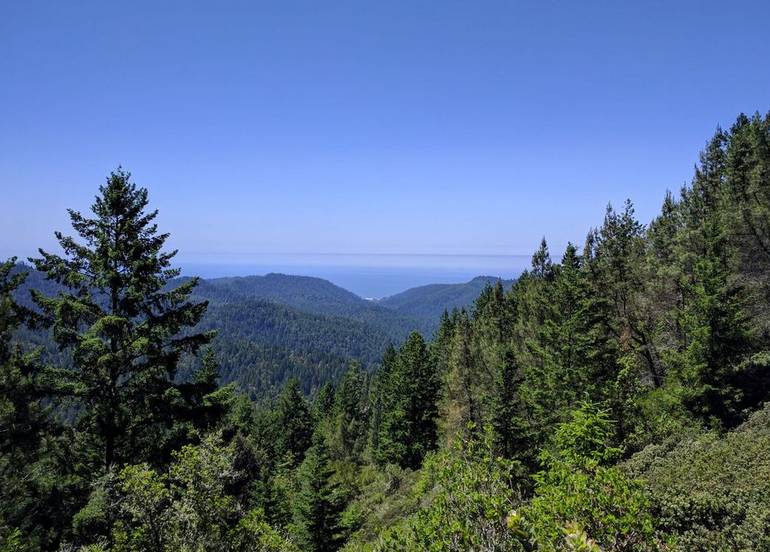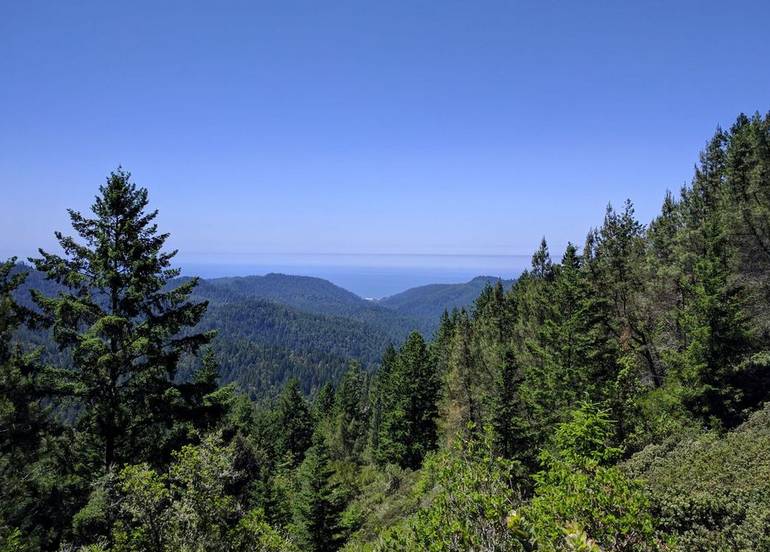 Big Basin Redwoods State Park is California's oldest state park, covering more than 18,000 acres and reaching an elevation of more than 2,000 feet above sea level.
In 1902 it launched the state park movement in California. However, today Big Basin Redwoods State Park in Santa Cruz, California, still attracts hundreds of thousands of visitors each year that come to enjoy the breathtaking ancient coastal redwoods that tower up to 300 feet above the green moss and mushroom covered forest floor.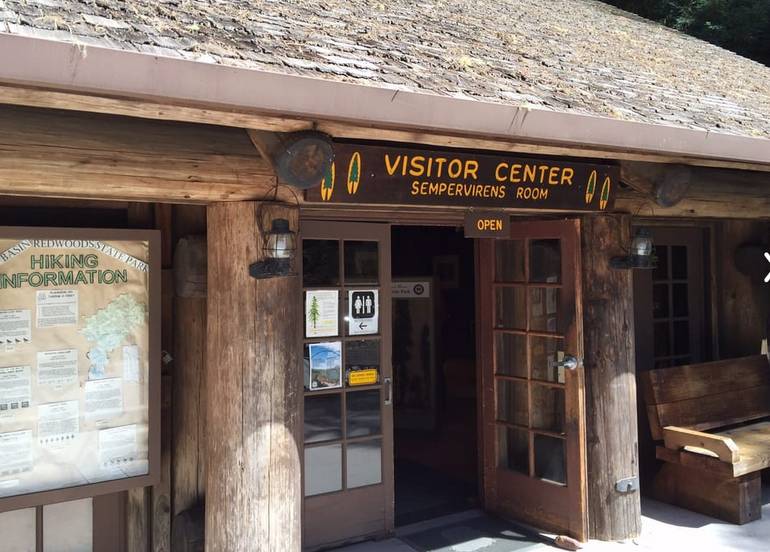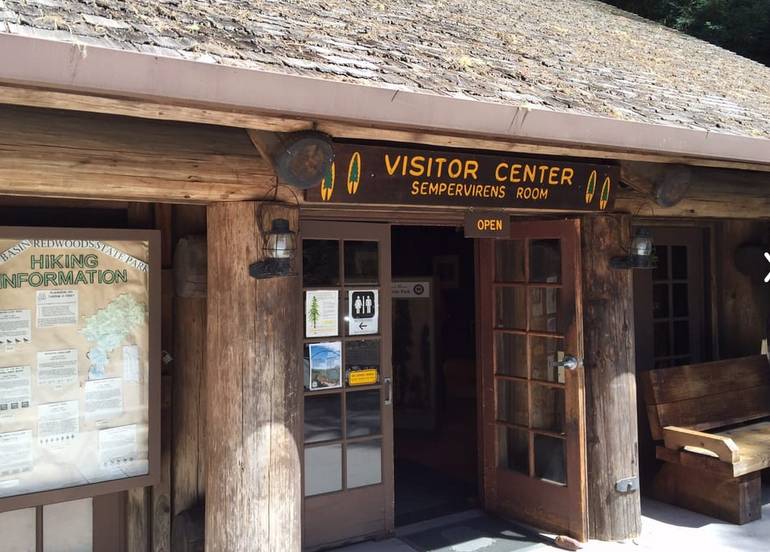 Basin Redwoods State Park Visitor Center
A good place to begin your visit to Big Basin Redwoods SP is at the Visitor Center located inside the Park Headquarters building. The center and its exhibits are generally accessible 365 days a year and include a complete history of the park and information on local climate and geology.
The center also details how the park continues to thrive and survive through numerous partnerships with private nonprofit groups and how the careful preservation of the park's natural treasures is being preserved for future generations to enjoy.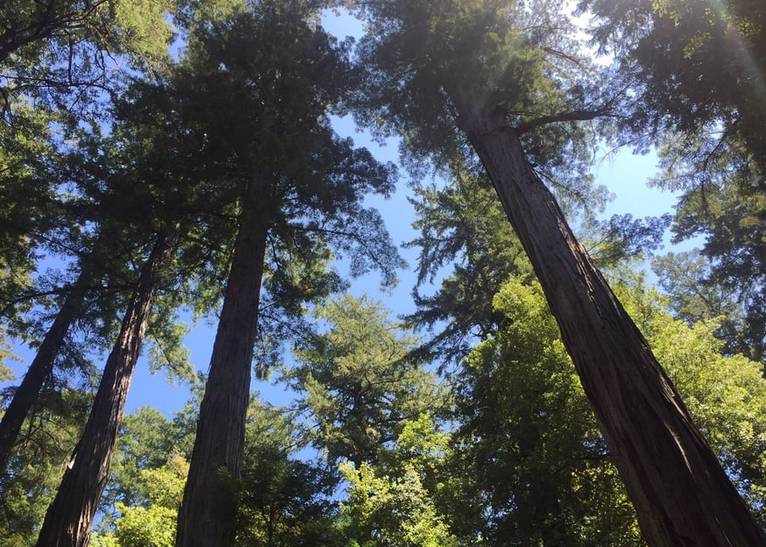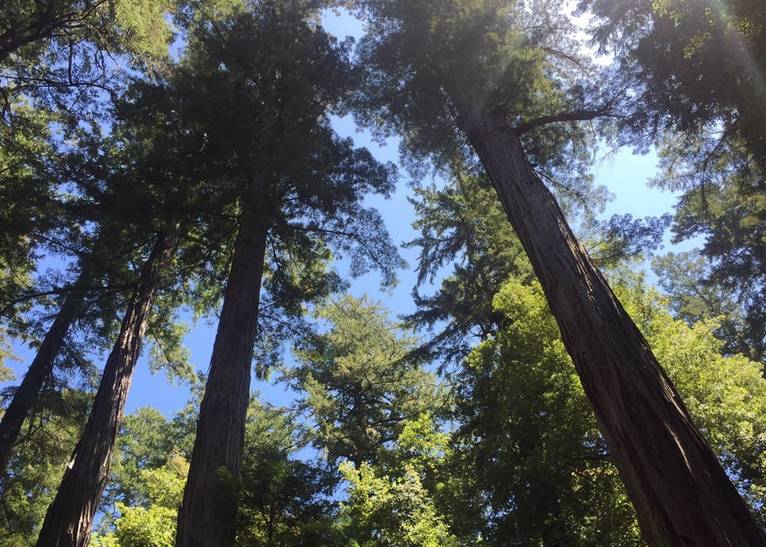 Big Basin Redwoods State Park features some of the oldest trees on the planet; scientists estimate that some may be as old as 1,000 to 2,000 years. Besides the spectacular redwood forest, Big Basin Redwoods SP also offers panoramic views of the Pacific Ocean.
Its rugged coastline is formed from outcrops of basalt and limestone, crystal clear inland waterfalls, and more than 80 miles of roads and trails. The park offers a unique experience with every changing season, from spring wildflowers to intense green canopies in the winter.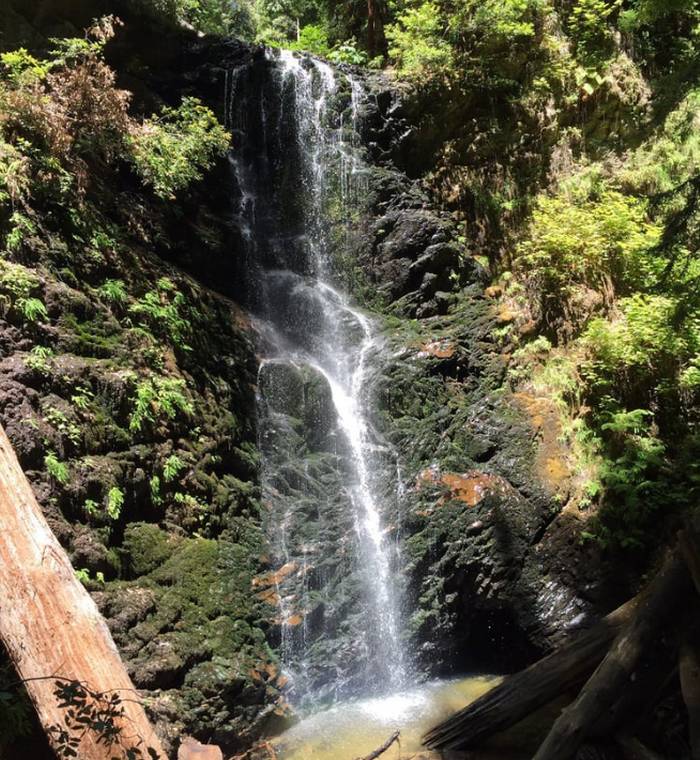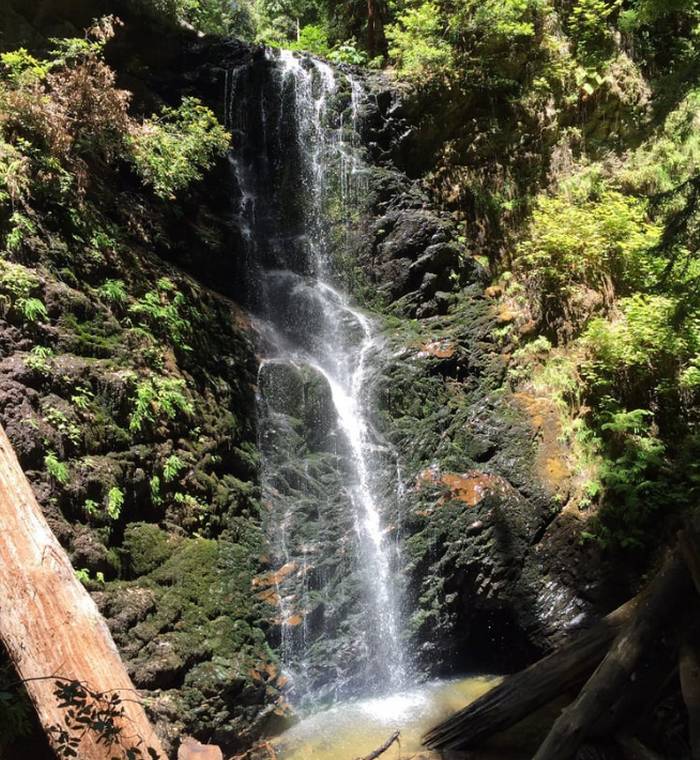 Big Basin Redwoods State Park Hiking
While the entire area in and around Big Basin Redwoods State Park offers numerous things to see and explore, its main attraction is its trail system that includes three main trails.
The first, located near the Park Headquarters, is the popular Redwood Loop Trail, a half-mile trek through prehistoric redwoods. Second is the Campground Connector Trail, which begins at the Blooms Creek Campground and eventually links up to the Redwood Loop Trail and the Park Headquarters.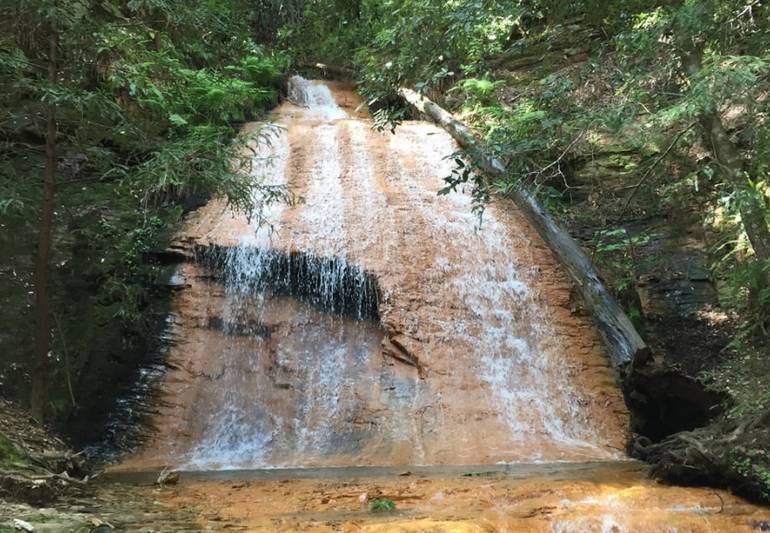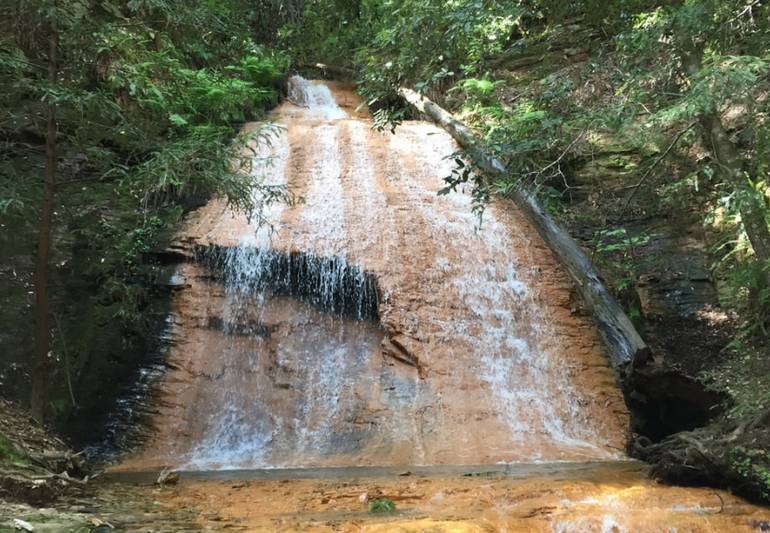 For the more experienced hikers, the Skyline to the Sea Trail presents a more moderate out and back trail section dotted with interpretive panels along the way.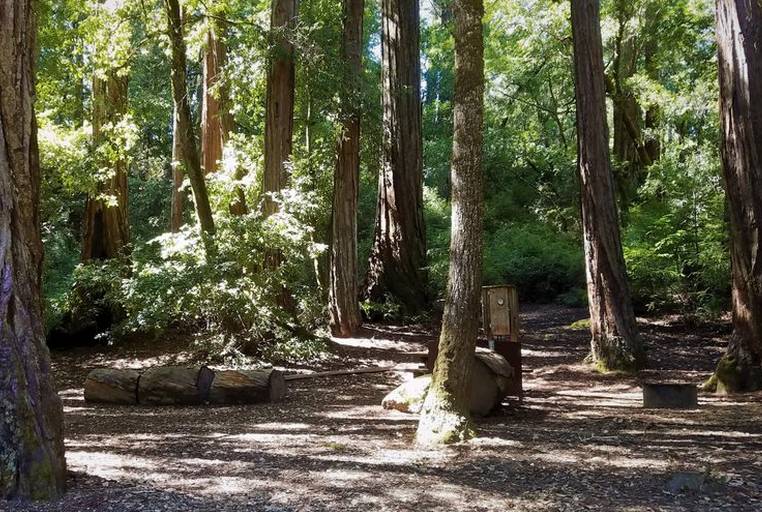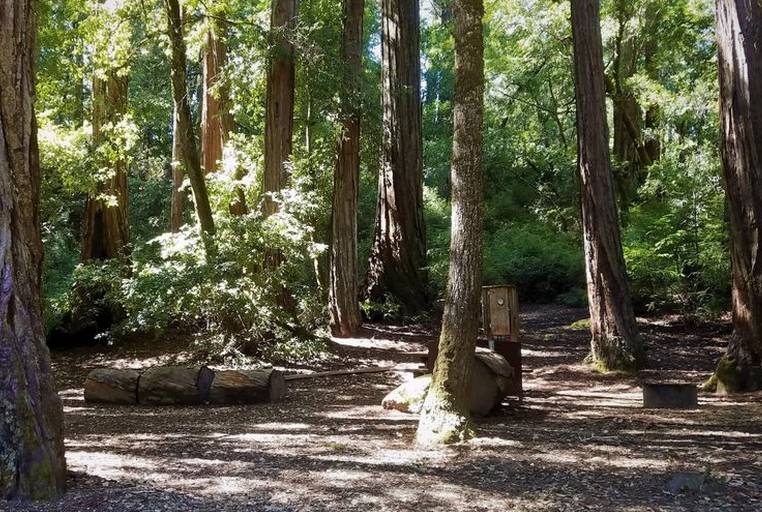 Camping Big Basin Redwoods State Park
With so much to enjoy, visitors to the park often find an overnight stay is often required, and Big Basin Redwood State Park offers four separate campgrounds, one group camp, and a few tent cabin options. Campground Reservations.
Blooms Creek, Semperverins, and Huckleberry campgrounds all have restrooms and showers and Sequoia group camp. There are also three tent cabins in Huckleberry for those that want a few more creature comforts of home.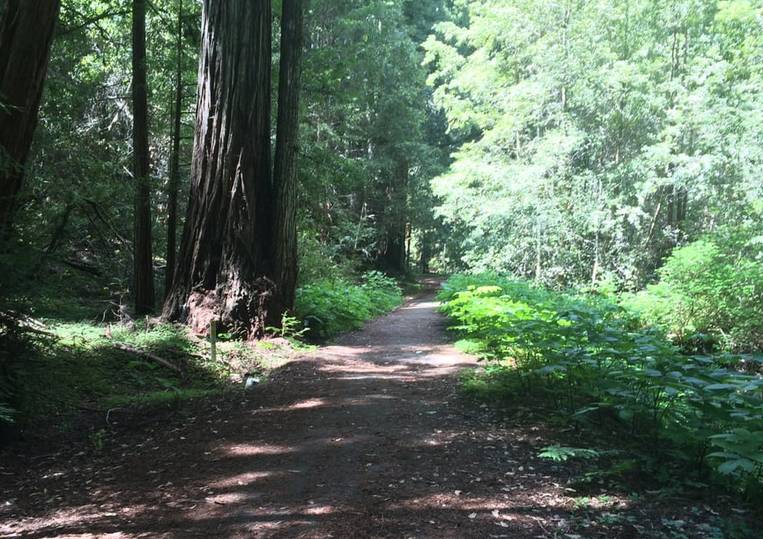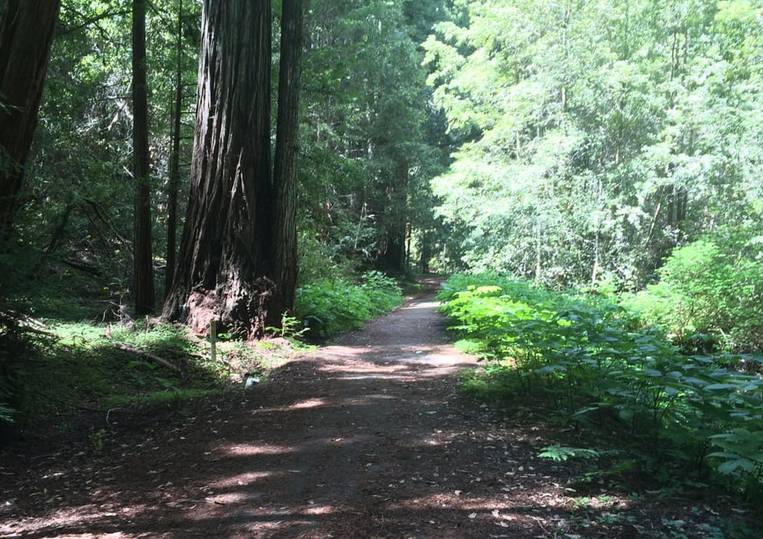 Big Basin Redwoods Day Use
For day use, there is also a main picnic area near the Park Headquarters. More picnic tables can be found in the Rancho del Oso–Waddell Creek area, located on the park's western edge. Accessible by vehicle from Highway 1, this area also features the Rancho del Oso Nature Center.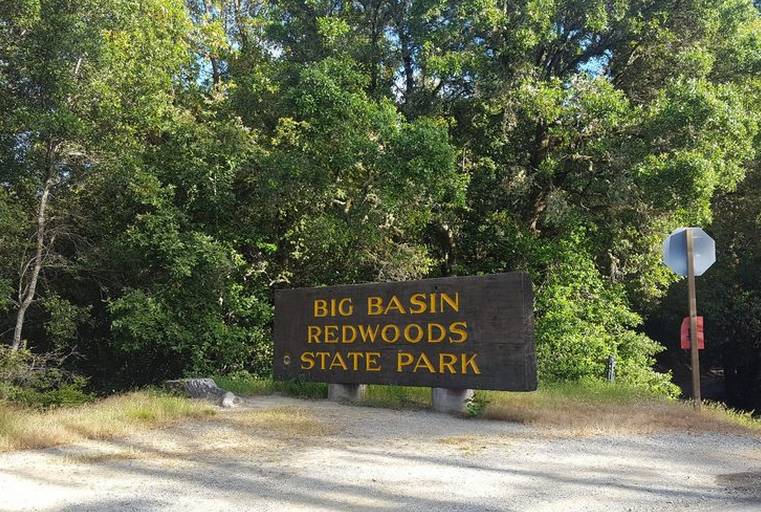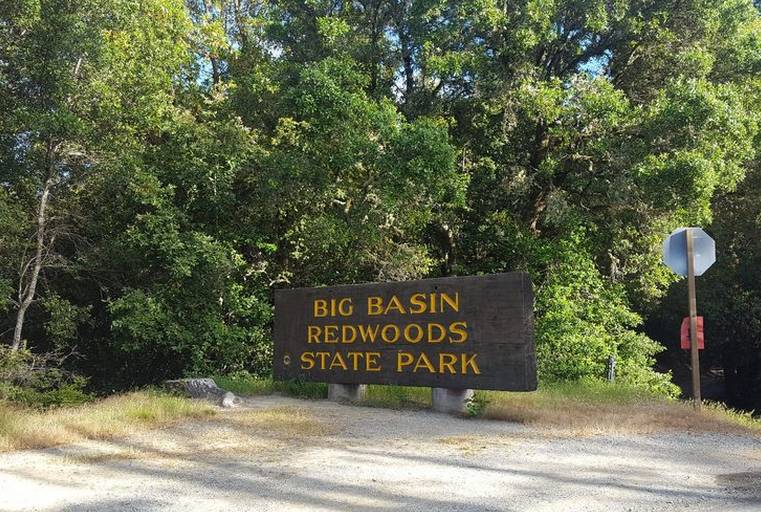 Getting to Big Basin Redwoods
Just 65 miles south of San Francisco, getting to the park is easy and is about 25 miles northwest of Santa Cruz via Highways 9 and 236. The Rancho Del Oso coastal unit of Big Basin is accessible on State Route 1, about 20 miles north of Santa Cruz.