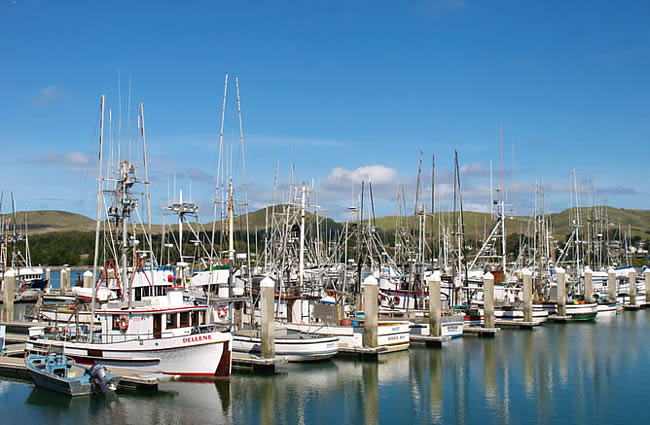 The small coastal town of Bodega Bay is probably best known for its cinematic past which has been engulfed in Hitchcock horror, but this pleasant town on the Sonoma coast has a lot more to offer and is the perfect destination for a romantic weekend or a family day trip.
Clamming, camping, sailing, a walk on the beach, golf, a hot air balloon ride, horseback rides and bike tours await just across the Golden Gate Bridge.
Filmed in 1963, Alfred Hitchcock's thriller "The Birds," was shot in Bodega Bay and its smaller cousin, Bodega, five miles inland, and for 50 years Hitchcock fans have flocked to the area to see the spots connected with the silver-screen classic.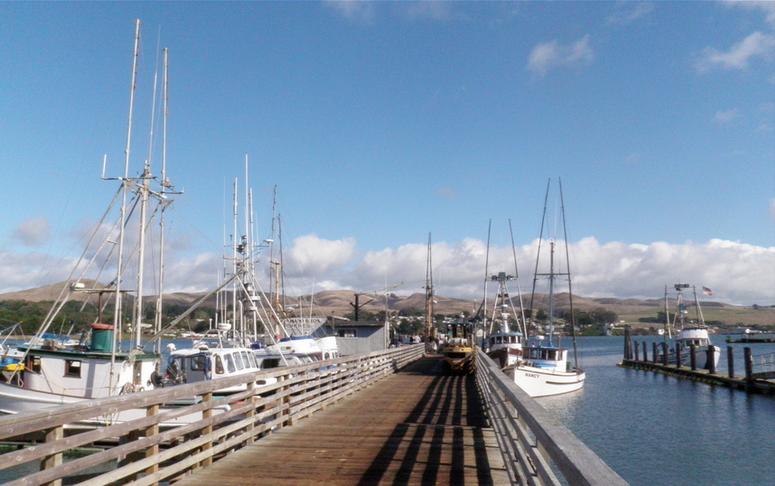 And while the local visitors center can direct you to the film locations, including Saint Theresa de Avila Church, there is more to this sleepy little jewel on the water, then the filming of Hitchcock's early '60s classic.
With its seemingly endless miles of pristine beaches to explore, fresh seafood and beautiful coastal scenery, Bodega Bay is less than a 70-mile drive north of San Francisco on Highway 101, yet feels a world away.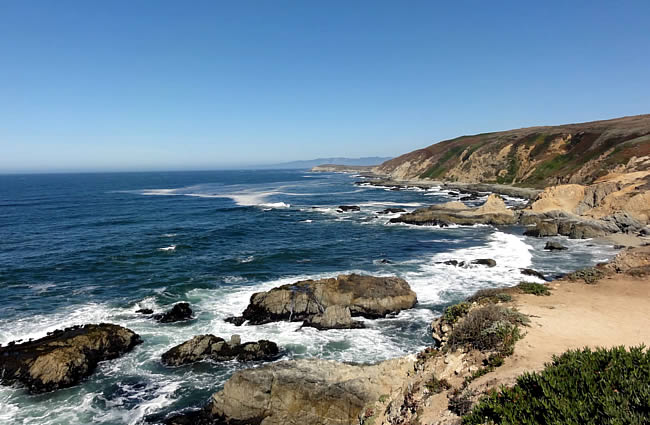 The drive takes travelers through rolling hills and tranquil family-run dairy farms, where cows dot the green hillsides with room to roam, before coming to a turn marked with a Bodega Bay sign where the ocean comes into view. Travelers will know they are there, as they cannot go any further.
Where to Eat Bodega Bay
Known for its relaxing atmosphere, the two biggest things to do in Bodega Bay is to enjoy the ocean and eat clam chowder. A stop at the Spud Point Crab Company will provide visitors the best bowl of hot steaming clam chowder on a patio overlooking the Spud Point Marina. Crab cakes are also available on the weekends during crab season.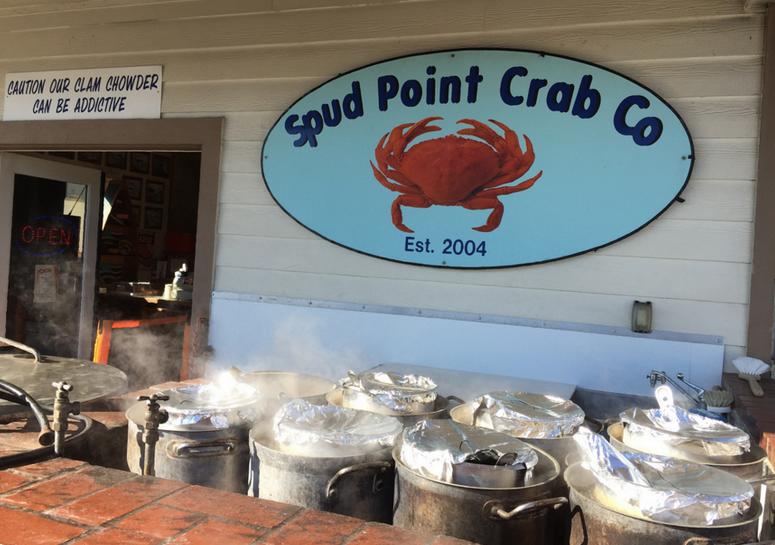 After lunch, visitors will want to head out to one of the areas many beaches with ample parking and easy walking paths.
Things to do in Bodega Bay
The little town of Bodega Bay has 3 art galleries, 1 antique store, 5 gift stores, 2 kite stores, a surf shop and two grocery stores to stock on provisions for your return trip. Additionally, the nearby town Valley Ford also has a few shops to visit.
The areas most popular beach — Doran (County) Regional Beach — is situated next to The Links at Bodega Harbour.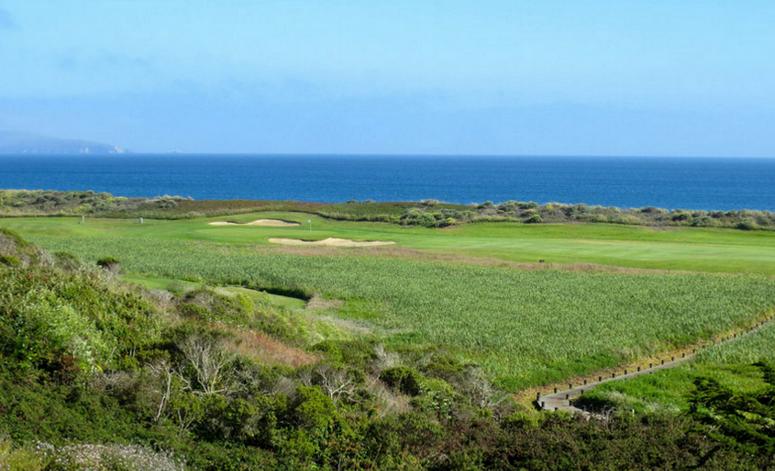 One of Northern California's most impressive and affordable coastal golf courses, The Links is an 18-hole true Scottish style golf course with spectacular views of the Pacific Ocean from rolling fairways, undulating greens, and native coastal rough.
The beach below is clean and uncrowded, with many water run-offs traveling through to the ocean, which is great for kids to play in the sand.
People ride horses and kids run in the surf here, but the half-moon shaped soft sand beach is big enough for a long walk and large enough to find privacy.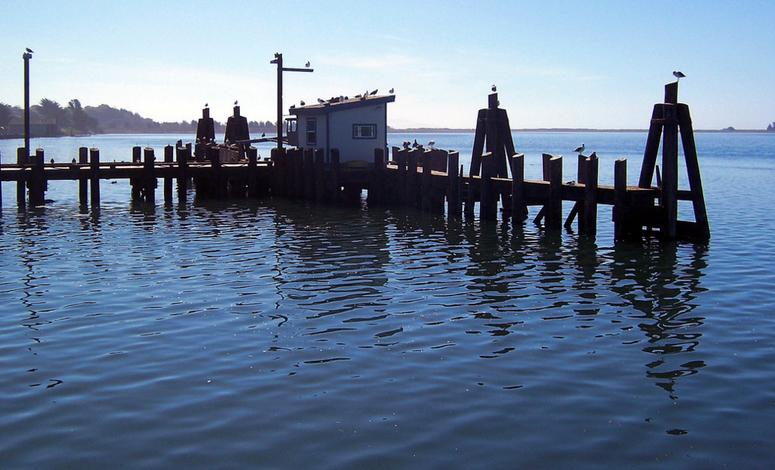 A drive through the golf course is enjoyable as well, with its modern beach houses, many of which can be rented for vacations if you're planning on extending your stay.
There are many other beaches in the area too, but some are covered which huge driftwood and have driftwood houses set-up where people are living.
Bodega Head provides amazing views and is a great place to picnic. Nearby is the Bodega Marine Laboratory.
The laboratory has been open for public tours since 1976 and is led by volunteer docents, who provide interpretive tours for all ages which feature numerous marine aquarium displays, including a 24-foot-long display, containing many colorful local fish and invertebrates and a small kelp forest.
Elsewhere around the facility are smaller displays and a tidepool mesocosm, which allows visitors to experience the biodiversity and dynamic energy of the northern California coast.
Public tours are available most Fridays, 2 to 4 p.m. for groups of less than 10 people.
Getting To Bodega Bay from San Francisco
Other beaches include, Salmon Creek, a wide expanse of beach that provides a great spot for surfing and skimboarding, Goat Rock with its iconic landmark which juts out from the ocean floor, and Portuguese Beach, which is one of the Sonoma Coast's most expansive beaches located three miles north of Bodega Bay on Highway 1.
A trip to Bodega Bay starts with a drive across the Golden Gate Bridge. Then continues north on US-101 for 40 miles to Petaluma. Take the East Washington Street exit and continue west for 30 miles, following signs to Bodega Bay.
Actual driving miles from San Francisco is 74 miles.