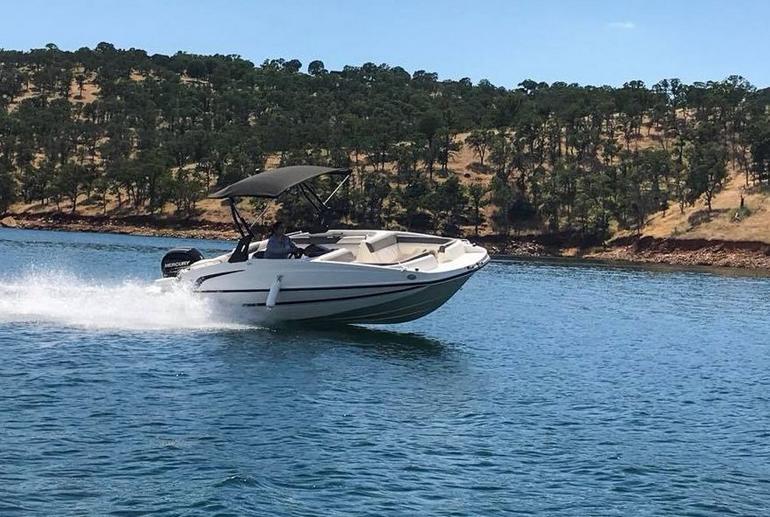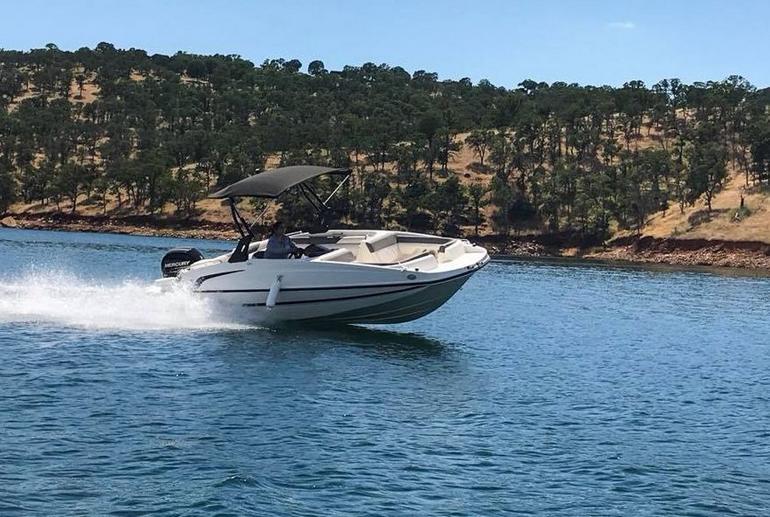 On average, over half a million visitors a year enjoy fishing, boating, and camping at Don Pedro Lake. There are more than 160 miles of shoreline and over 12,000 acres of land to explore. Three separate campgrounds offer guests a variety of amenities and environments to experience during their stay.
Don Pedro Lake is also one of the few lakes where camping along the undeveloped lakeshore is permitted. For those who truly want to get away from it all, this is the place to do it. There are restrictions on vehicle access to "Dispersed Area Camping Zones," and many people choose to take their boats to these locations instead.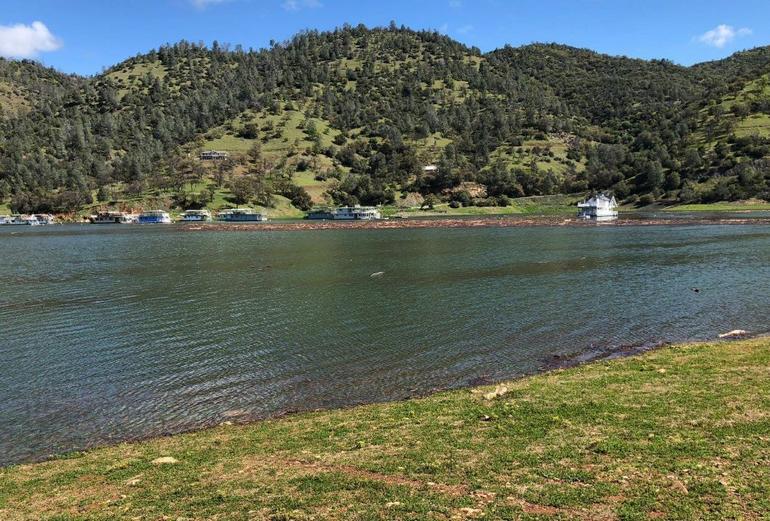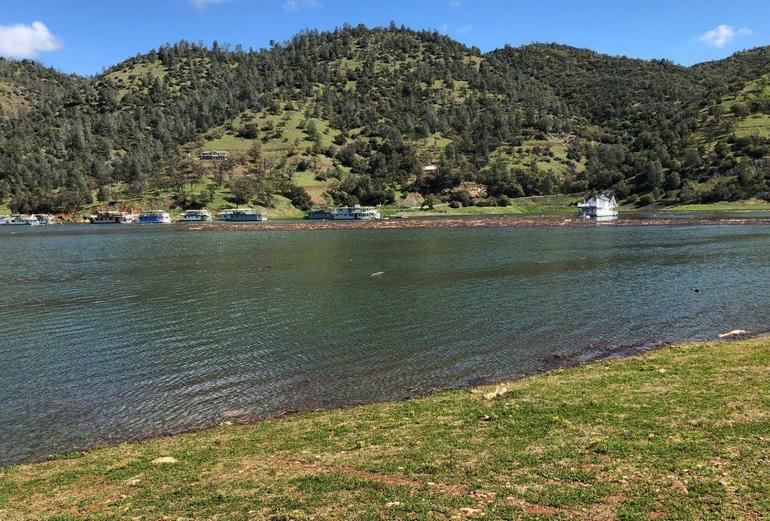 Fleming Meadows
The Fleming Meadows Recreation Area has the most campsites. 90 are full hookup spots, over 170 are none-hookup, and there are walk-in tent sites as well. There is a full-service marina with a sewage dump station and plenty of showers and restrooms on-site.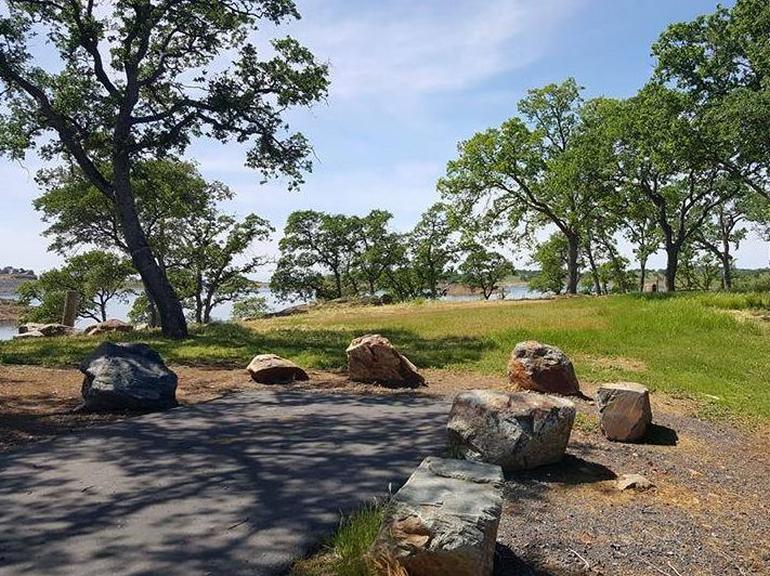 Blue Oaks Campground
Blue Oaks is the other campground that lies amongst the rolling hills on the lake's west shore. Spectacular views of the valley and across the waters of the lake can be had at many campsites. Blue Oaks is the perfect spot to plan a family gets-together or another group event.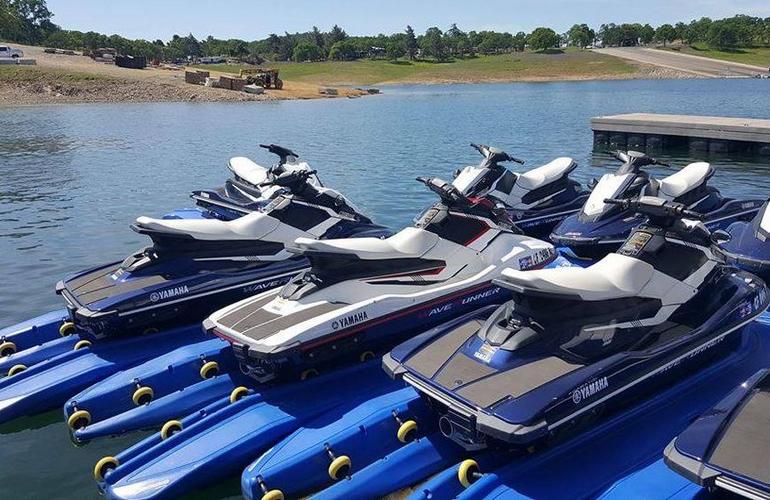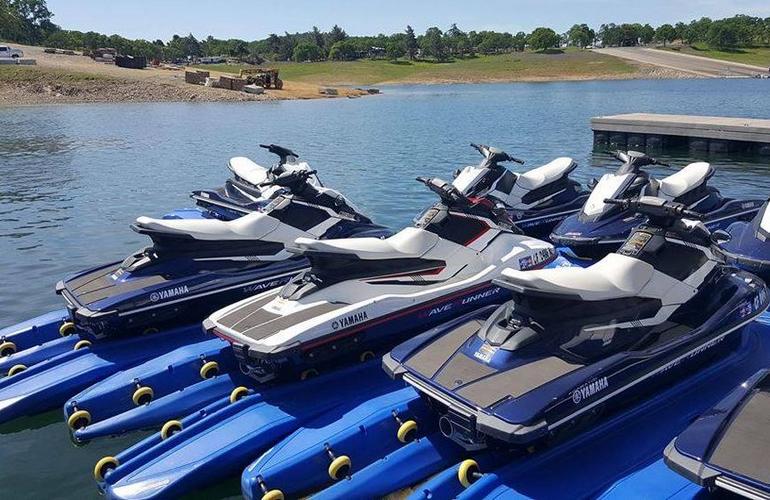 There are separate camping and picnic areas that can comfortably accommodate 200 people. Prior reservations are necessary to secure this location. Even if the weather refuses to cooperate, your group will have a large covered dining area to retreat to.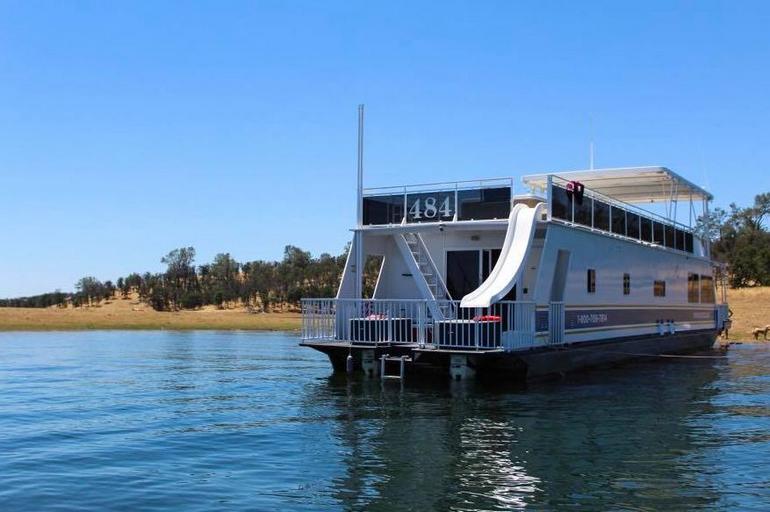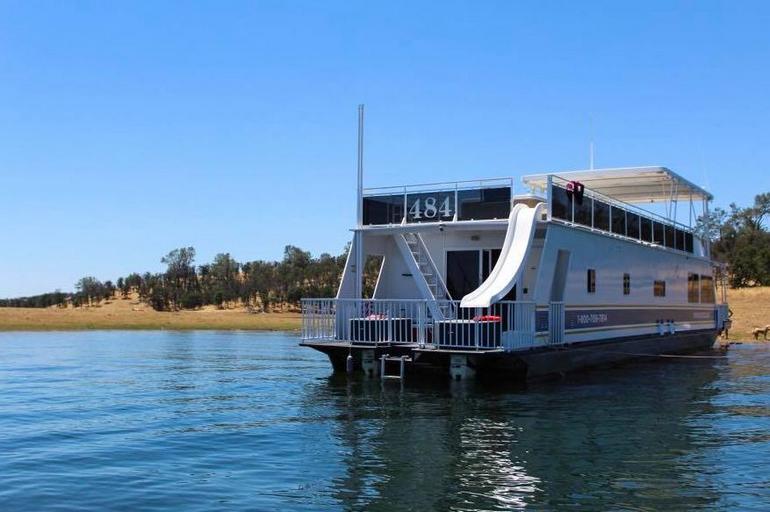 Moccasin Point Recreation Area
To the east of the lake, the Moccasin Point Recreation Area has been established. The campground is nestled in the canyon where the Moccasin Creek and Don Pedro Lake come together. The fishing opportunities here are excellent. Try your luck in the open water of the lake or the cool waters of the stream.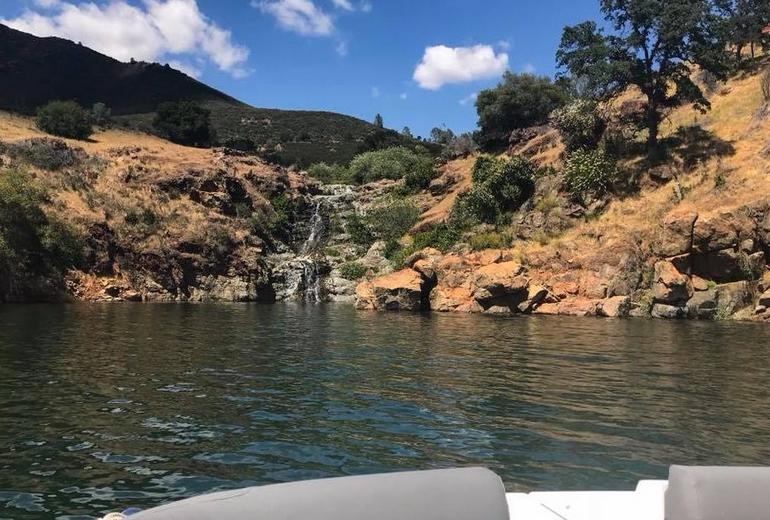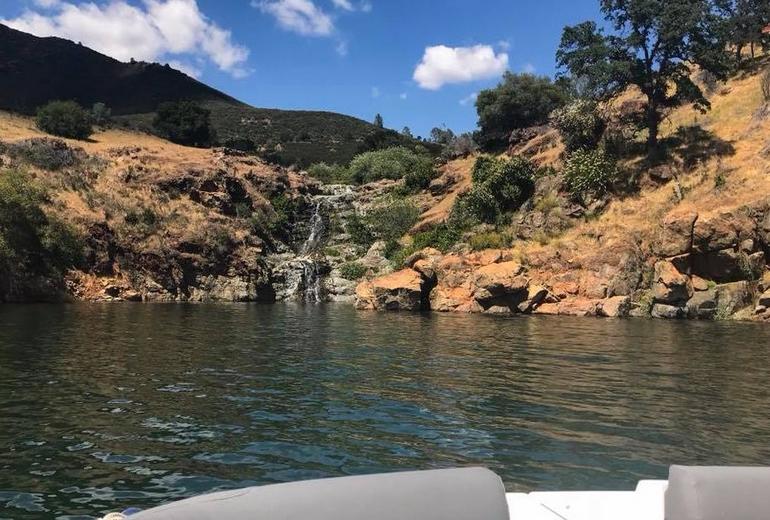 Don Pedro Lake Fishing
Fishing is one big draw to Don Pedro Lake. The lake is open year-round and well-stocked with several fish species, including Black, Spotted, and Smallmouth Bass. Healthy populations of Chinook and Kokanee Salmon are especially prolific in the reservoir area.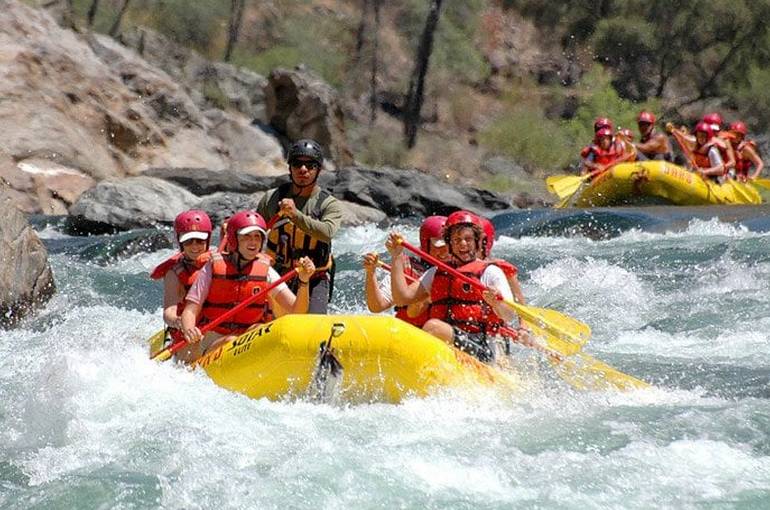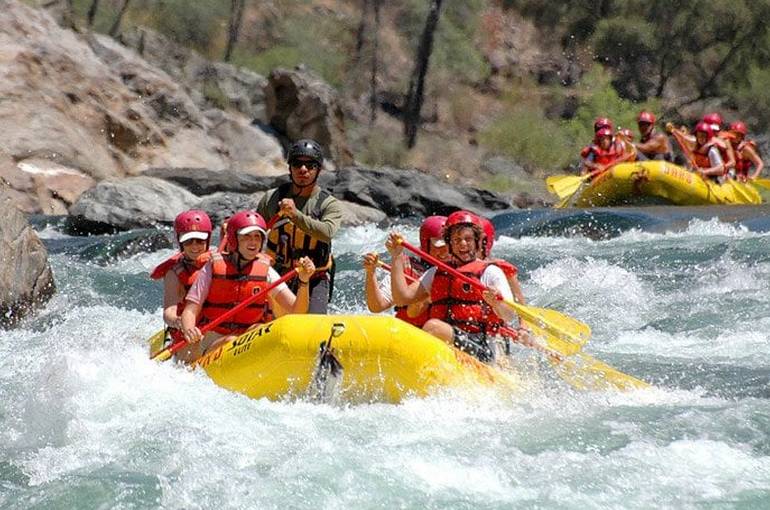 Tuolumne River Rafting
Don Pedro will not disappoint those who decide they need to inject a shot of adrenaline into their vacation! Whitewater rafting adventures are close at hand. Dare to take on the 18 miles of wild water winding down the Tuolumne River before emptying itself into the lake.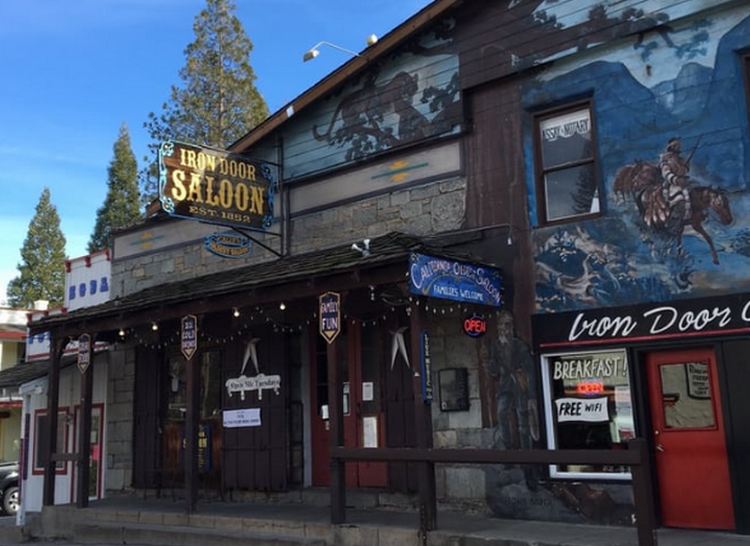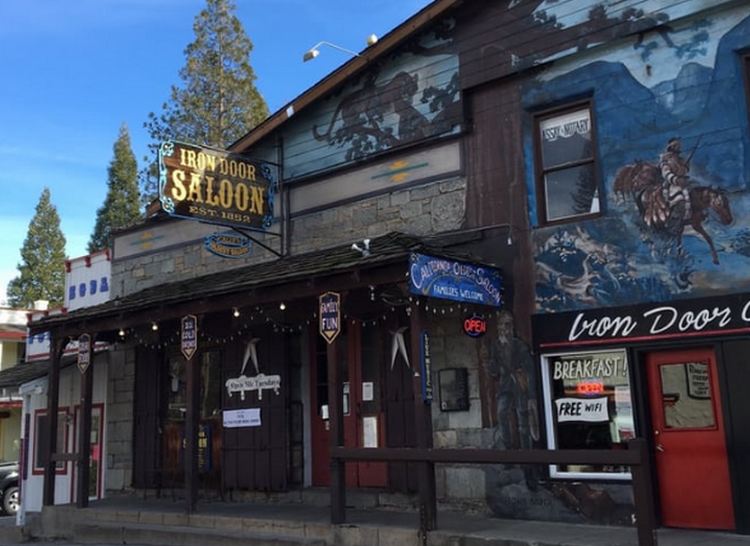 Iron Door Saloon Groveland
Head to Coulterville, Groveland, or one of the other nearby historic towns. Drown your sorrows at the infamous Iron Door Saloon in downtown Groveland. It's said to be the oldest continuously operating saloon in the state and scene to many a showdown. They also serve up some great burgers, sandwiches, and chicken strips. Located at 18761 Main St, Groveland, California.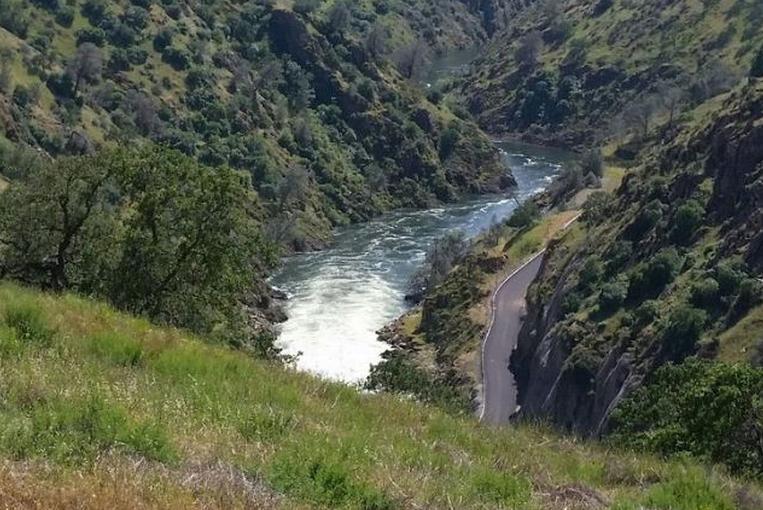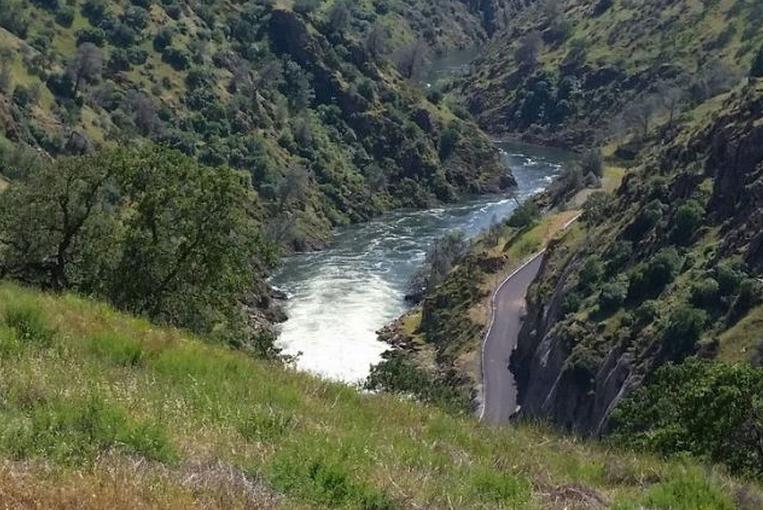 Getting There
Don Pedro Reservoir is about a 2-hour drive from Sacramento and about a 3.5-hour drive from San Francisco. Check the lakes website for the campground reservations and news. Lake location 10201 Bonds Flat Rd, La Grange, California.