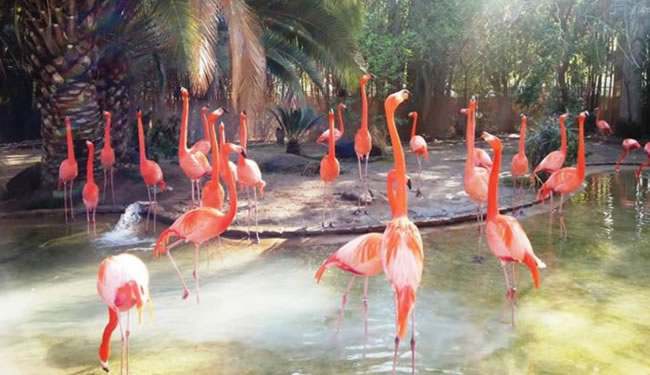 Located in the center of Roeding Park in Fresno, California, the smaller than average the zoo sits on 46 acres and is home to nearly 700 animals and over 200 different species.
Visitors from all over the state come to see the zoo's various animals in habitats created to mimic they're own, including a walk through a rainforest and the world's first computer-controlled reptile habitat.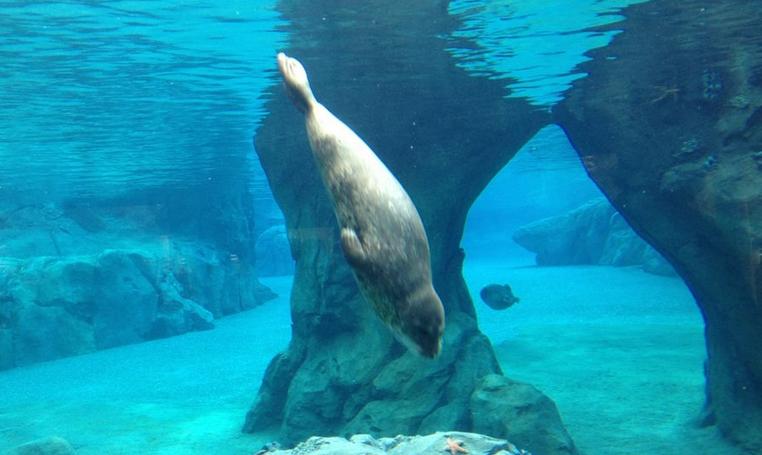 Fresno Zoo Sea Lion Cove
There is also a new Sea Lion Cove exhibit that is modeled after Central California's Coast Point Lobos and offers visitors an up-close and personal experience with the California sea lions.
Guests can also take in a showing of Ross Laird's Winged Wonders Bird Show, feed a giraffe, make animal friends at the petting zoo, or talk with zoo keepers.
The mission of the zoo is to provide a fun, unique and up-close experience that strengthens the bond between people and wildlife, and there is no better way to see that than by visiting the Doris and Karl Falk Wildlife Education Center at the zoo.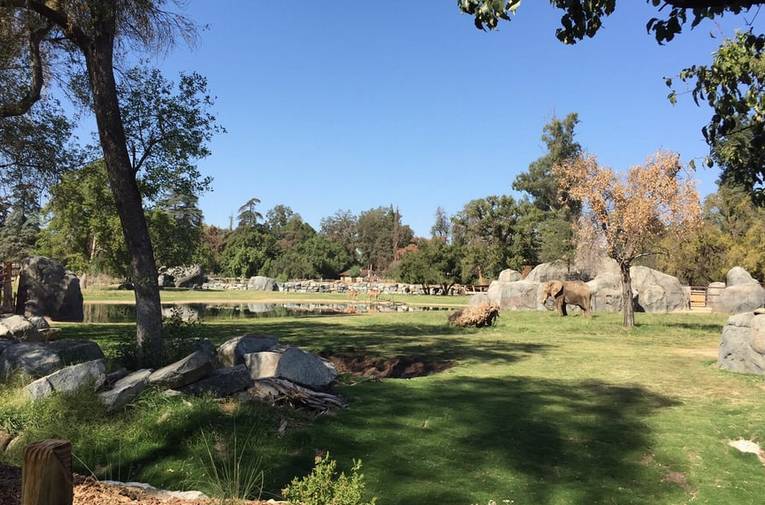 The backbone for the zoo's educational outreach, the center and the zoo itself is accredited by the Association of Zoos and Aquariums and is a member of the World Association of Zoos and Aquariums. It is also a big part of the Adopt-an-Animal fundraising program.
In the 1990s the zoo was renamed the Chaffee Zoological Gardens of Fresno in honor of its longtime director, Dr. Paul S. Chaffee, who recently passed away, and a year later the zoo's entrance was extended to connect with the nearby Roeding Park Storyland and Playland attractions.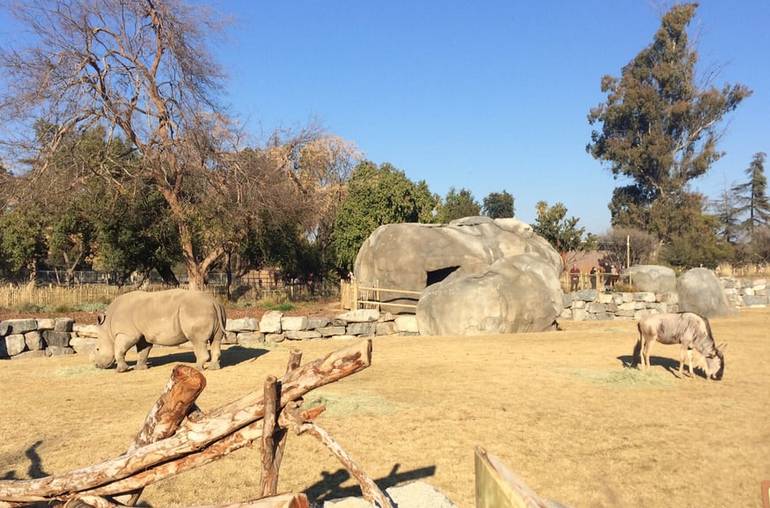 The name of the zoo was again changed to its current name, the Fresno Chaffee Zoo in 2006 and has undergone a series of improvements over the past eight years.
In 2009, a permanent "Stingray Bay" exhibit was opened, where visitors can actually pet them, as well as the "Tropical Treasures" exhibit, which features poison dart frogs and a sloth along with other species that include a Malayan tapir, Mexican red kneed tarantula, and a Red ruffed lemur to name a few.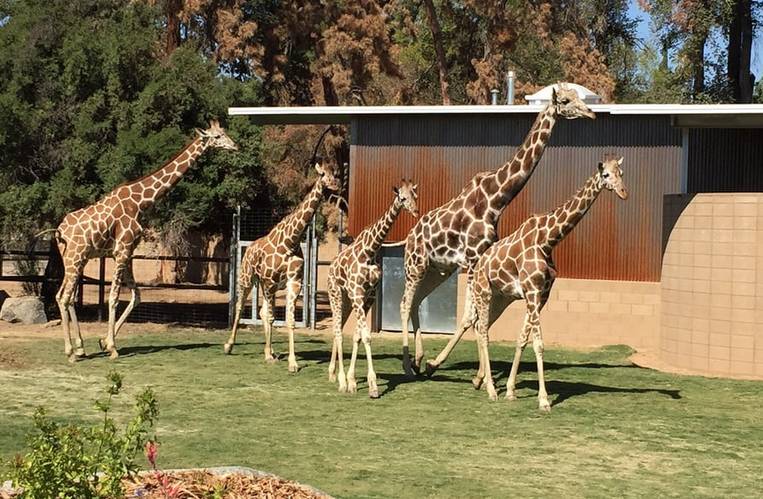 For a even more unique zoo experience, visitors should check out one of the special behind the scenes tours that include a personal tour Sea Lion Cove, a hoof stock and kangaroo experience, a hand to trunk opportunity with an Asian elephant, a one-of-a-kind personal tour through a rain forest with a Zoo Adventure Guide, or a cool opportunity take part in animal training session.
In general, the Chaffee Zoo is a great place to spend the day with the family and there are several events throughout the year.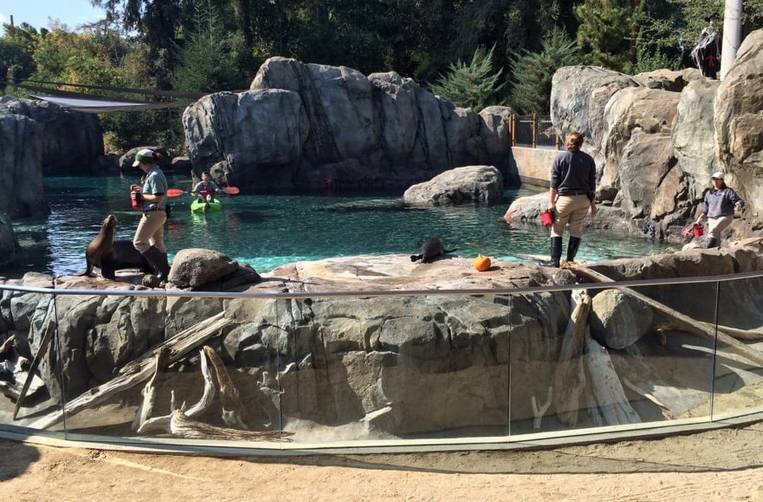 Fresno Zoo Events
Zoo Boo is where visitors dress up and trick or treat through the zoo, or the Zoo Lights, which provides a quiet evening at the zoo where guests can go for a stroll through brilliantly lit pathways, take a photo with Santa and enjoy live entertainment.
Kids can also celebrate their birthday at the zoo, in a private zoo themed Jungle Bungalow with family, friends, and, of course, the animals.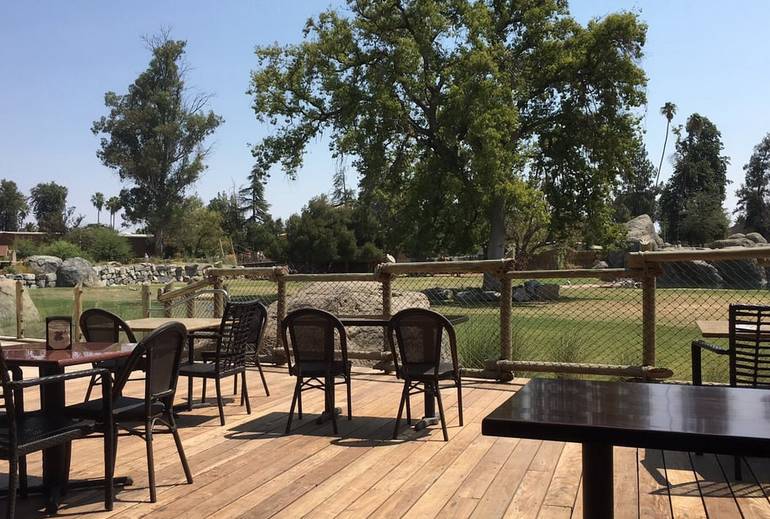 A trip to the Fresno Zoo is like taking a little mini exotic vacation right in the center of California. Fresno Chaffee Zoo is open year-round, making anytime is a good time to visit.
Fresno Chaffee Zoo is located just east of Highway 99, between Belmont and Olive Avenues.