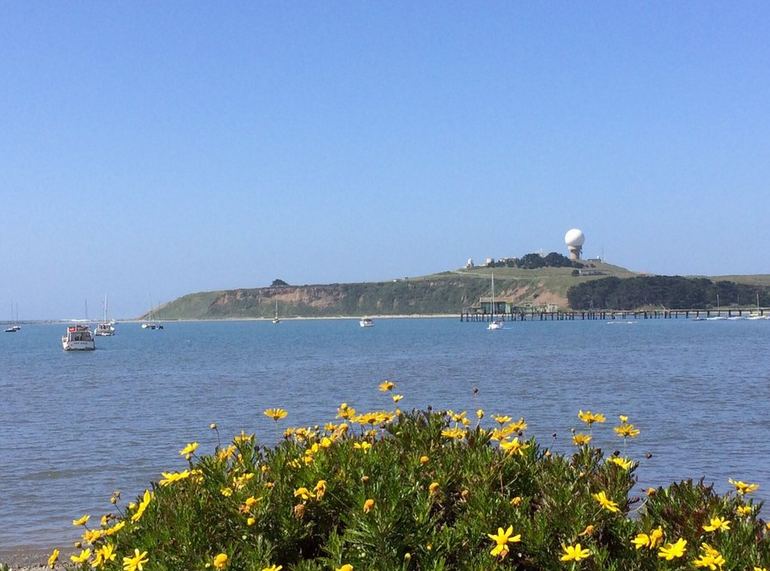 Half Moon Bay is a scenic area of the California coast is about a one hour drive from San Francisco. Half Moon Bay is a popular day trip or weekend getaway offering visitors art galleries, small restaurants, and shops in its small downtown.
Things to do while visiting Half Moon Bay range from hanging out at the beach to shopping on historic Main Street. Just outside of town are farms growing vegetables and pumpkins which Half Moon Bay is famous for. Every year Half Moon Bay hosts a Pumpkin Festival that features the World Championship Pumpkin.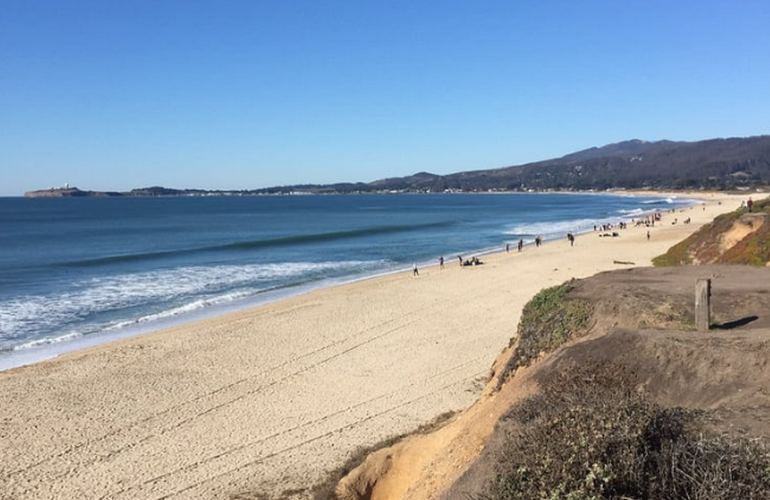 1. Half  Moon Bay State Beach
Half Moon Bay State Beach features four miles of sandy beach just south of town. Sunbathing, fishing, picnicking and camping are popular activities. A Visitor Center is open Saturdays and Sundays and entrance is free. Dogs are only permitted in the campground, in the day-use picnic areas, and on the Coastal Trail, provided they are on a leash.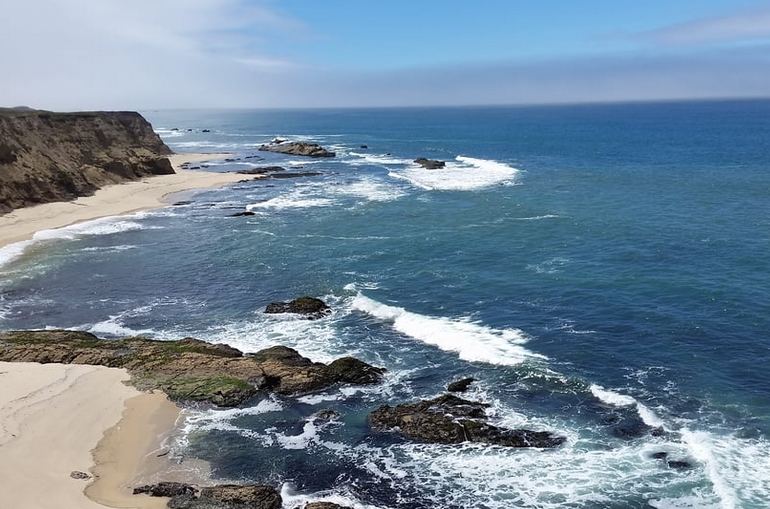 2. Cowell Ranch Beach
Located just south of The Ritz-Carlton, Half Moon Bay, Cowell Ranch Beach can be accessed via a half-mile trail. The walk takes you past farm fields to a bluff overlook with benches and an amazing view of the coast. There is a staircase down to the sand and a small beach that is usually is un-crowded. The trail and beaches here are part of the California State Parks system.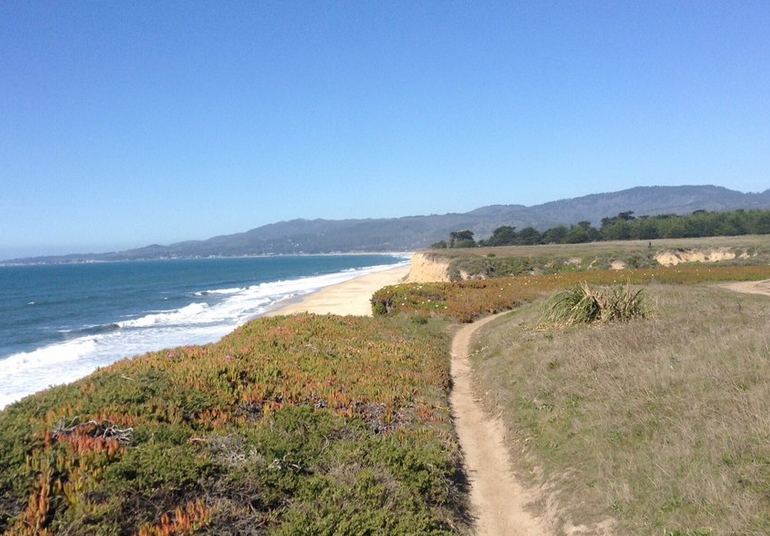 3. Wavecrest Open Space Preserve
Located Nouth of The Ritz-Carlton, Wavecrest Open Space is a 200-acre hidden gem with several trails including a section of the California Coastal Trail. Admission and parking are free. Dogs on leash are allowed in the preserve. To reach the trailhead, take Wavecrest Road off Highway 1. The parking lot is next to Smith Field Little League Park. The trail starts at the end of the parking lot. You can also hike to Redondo Beach from here.
4. Mavericks Surf Break Pillar Point
Mavericks is located one-half mile off the coast by Pillar Point Harbor. Considered to be one of the most challenging surfing areas in the world, waves can reach up to fifty feet high during the winter. Once a year "The Maverick's Big Wave Invitational," contest is held here. In order for the contest to take place, the waves must be at least 20-feet.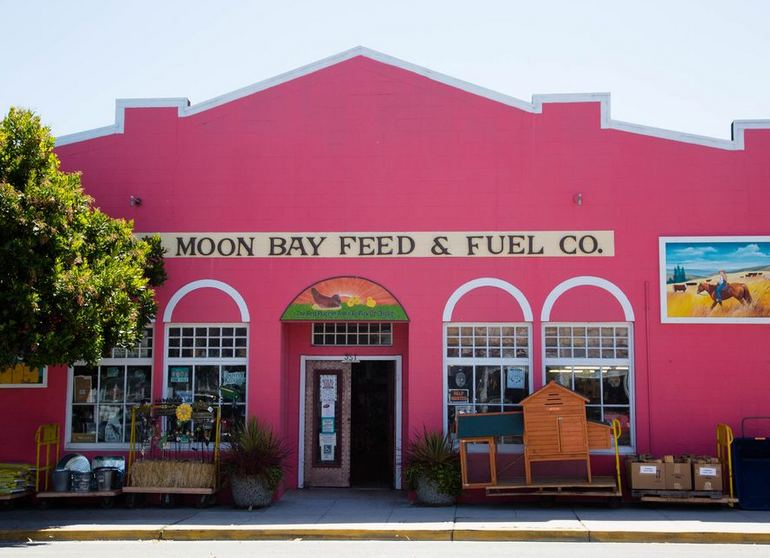 5. Historic Main Street Half Moon Bay
Main Street features shopping, dining, and historic buildings in a very walkable downtown. The main street is also where the world-famous Half Moon Bay Pumpkin Festival takes place. Historic points of interest include Giuseppi Boitano's, General Merchandise Store, the 1922 Half Moon Bay City Hall, Half Moon Bay Bakery built in 1929, and the 1855 Johnston House. A restored home located at the south end of Main Street.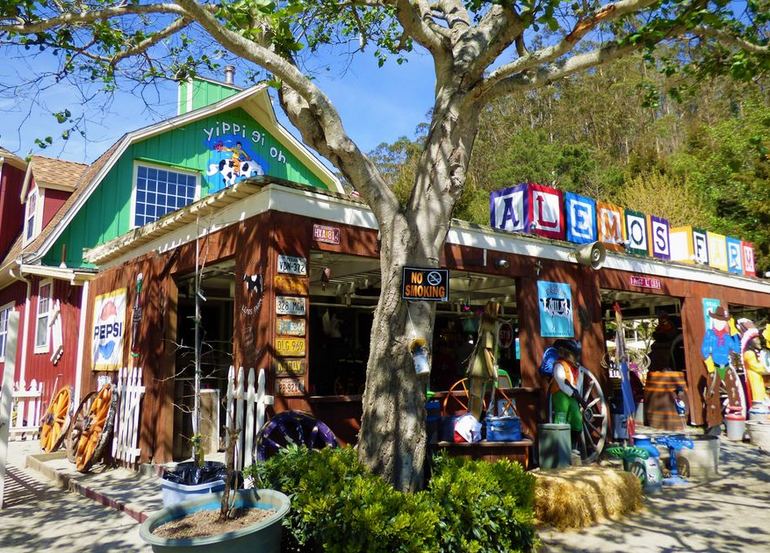 6. Lemos Farm Fun For Kids
Lemos Farm Half Moon Bay is a fun place to visit If you bring kids along on your trip to Half Moon Bay you won't want to miss Lemo Farm. Offering pony rides, hay, and train rides, the farm also has a jump house and petting zoo. Seasonal events include a pumpkin patch and Christmas on the Farm. Address 12320 San Mateo Rd. website.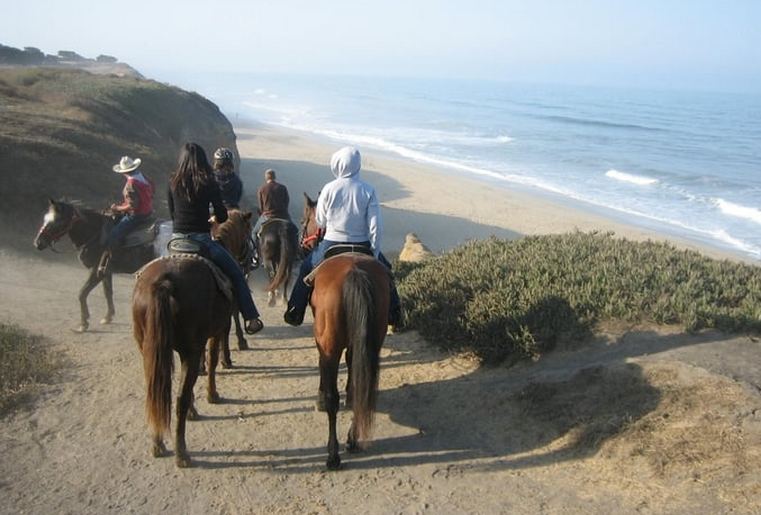 7. SeaHorse Ranch Horseback Beach Rides
Guided horseback rides along the Coastal Equestrian Trail of Half Moon Bay. Experienced and beginner riders are welcome. Early bird rides start at 8:00 a.m.and is a great way to beat the crowds during the busy summer season. One hour rides stay on the bluff for ocean views. Two-hour rides drop down to the beach for a surf and sand adventure. Reservations can be made in advance.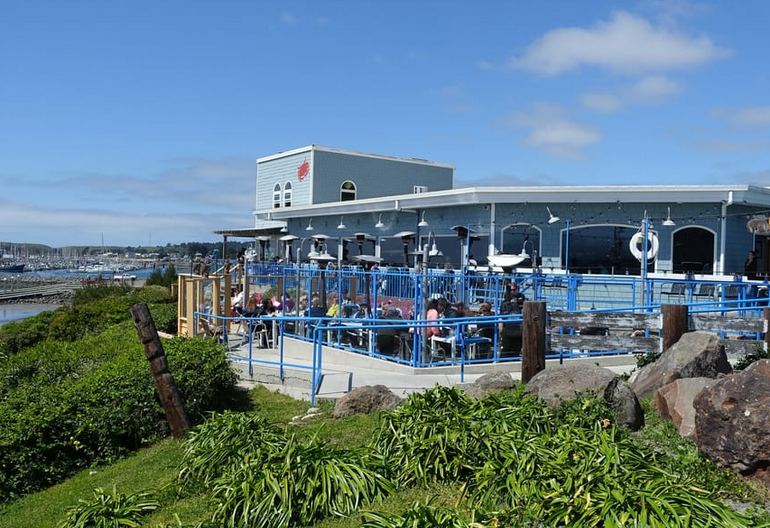 8. Sam's Chowder House & Oyster Bar
Sam's is a popular dining spot overlooking Pillar Point Harbor. Serving fresh, sustainably sourced seafood. Daily fresh catch, clam chowder, fish and chips, and award-winning lobster rolls. Sam's has both indoor and outdoor dining. It's a good idea to make a reservation if you don't want to wait although they seat people fairly quickly. Sam's Chowder House, 4210 N Cabrillo Hwy.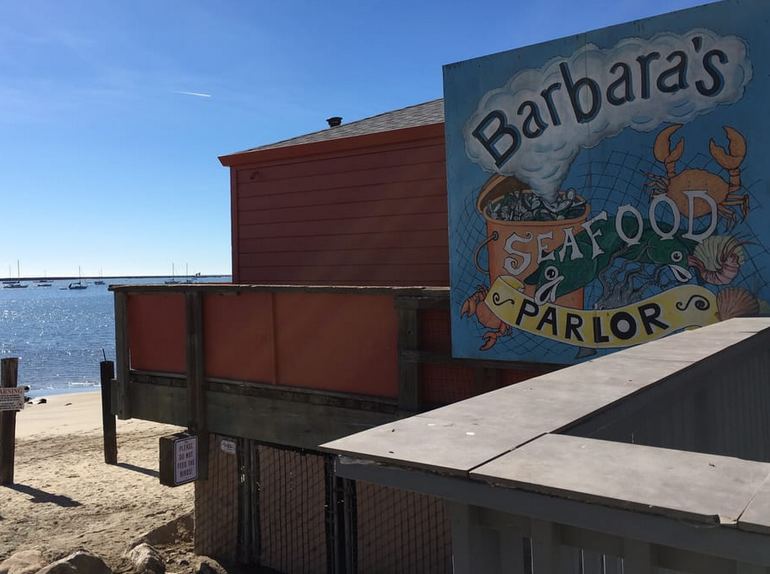 9. Barbara's Fishtrap Fresh Seafood
Casual dining overlooking the Pacific. Barbara's is one of the best places to eat in the area. Prices are affordable and the food is always fresh and delicious. Two of the most popular items on the menu are fish and chips, and clam chowder. Barbara's serves lunch and dinner. Address 281 Capistrano Road. Website.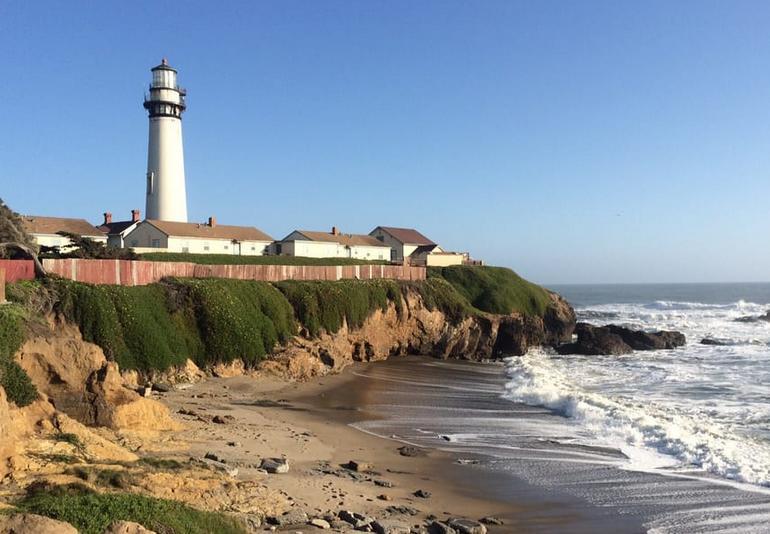 10. Pigeon Point Lighthouse
Located about 20 miles south of town in Pescadero, the lighthouse is a wonderful day trip while staying in Half Moon Bay. Pigeon Point is one of the most picturesque lighthouses on the Pacific coast. The tower has long been a landmark for ships approaching San Francisco Bay from the south. On weekends, free history walks guided tours by State Parks docents are available. Website.