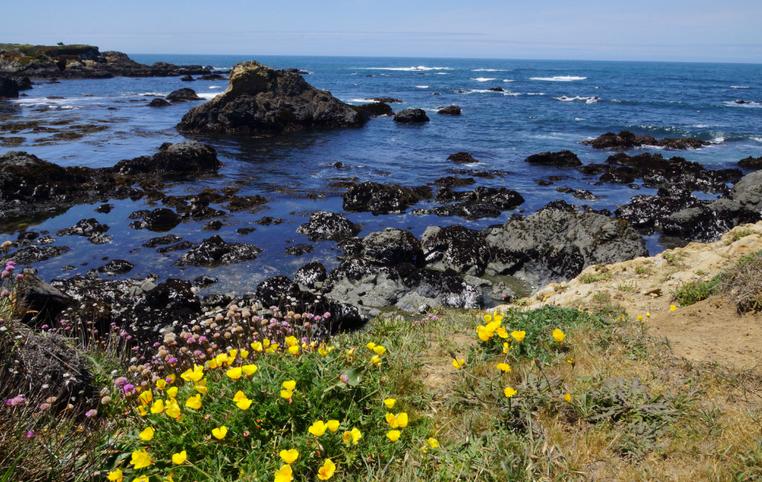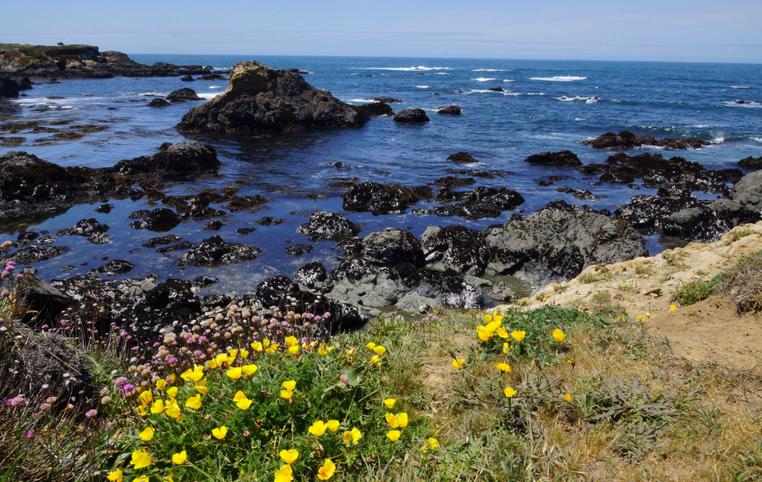 Mendocino is both a city and a county in Northern California. Mendocino is a fun place to spend a day, a weekend or an entire vacation. Majestic redwood forests and rugged north coast beaches are all within an easy drive of the town of Mendocino.
The town of Mendocino was established in 1850. It has a unique location as the town's western border is the Pacific Ocean and the eastern border is a line of beautiful, majestic redwood trees. Mendocino gives you the opportunity to spend time in two of nature's most beautiful landscapes without driving hundreds of miles to get from one to the other.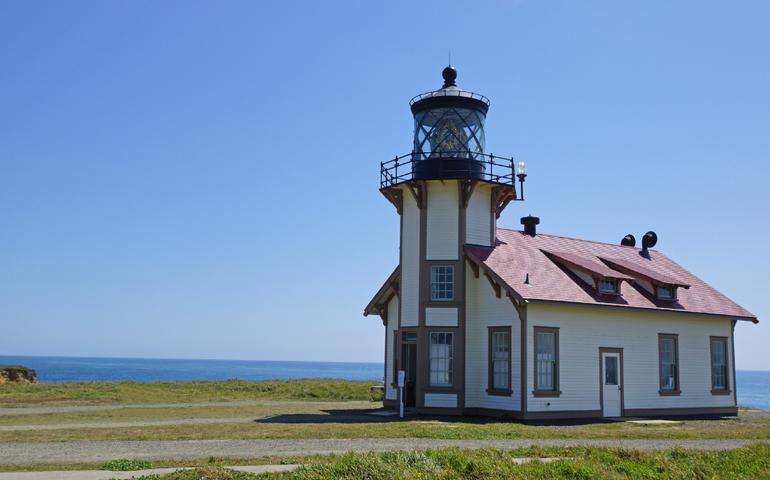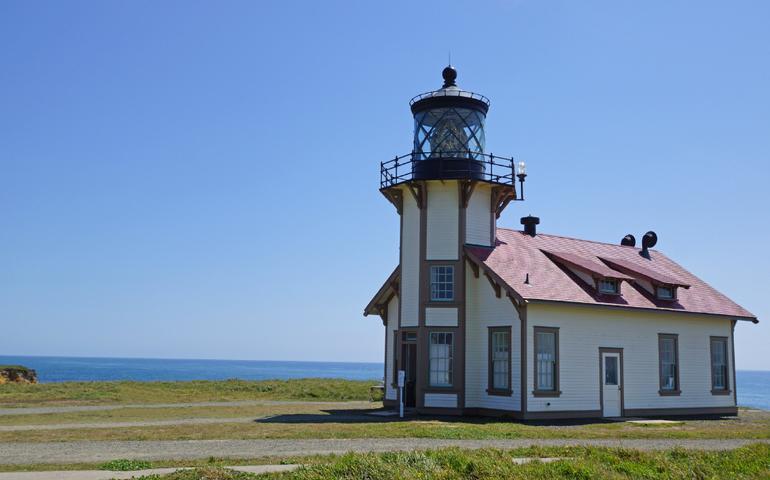 The Pacific Ocean offers beautiful crashing waves, beaches for walking and tide pools for exploring. Many visitors pass the day fishing from the shore or picnicking on the sandy beaches.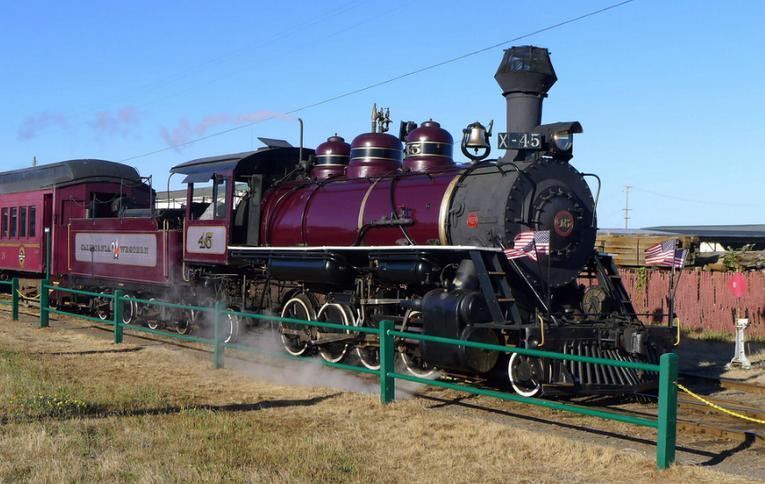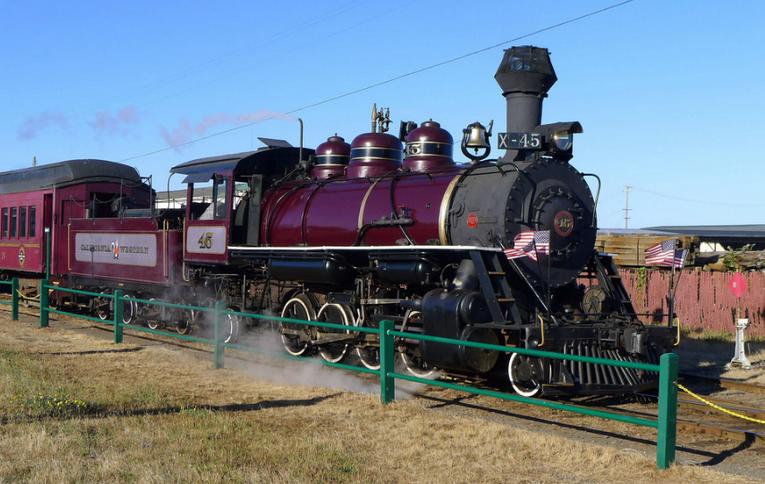 Northern California's Skunk Train at Fort Bragg is a 100-year-old train line that now operates as a tourist railway transporting thousands of visitors each year. The Skunk line runs 40 miles from Fort Bragg on the coast to Willits on US Highway 101.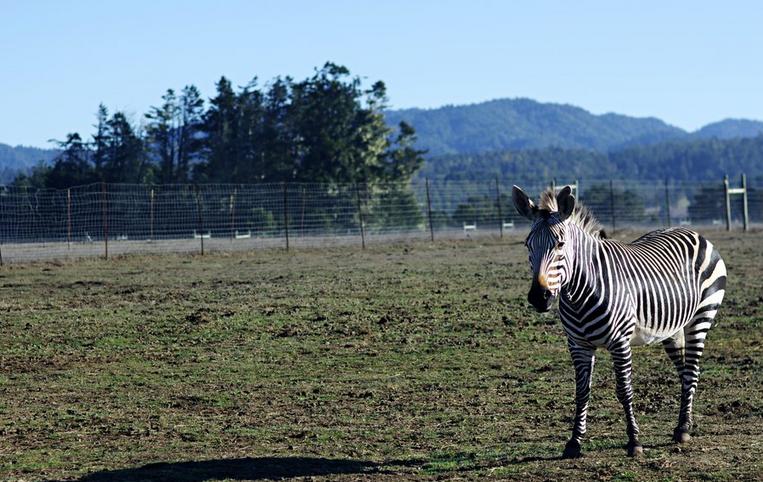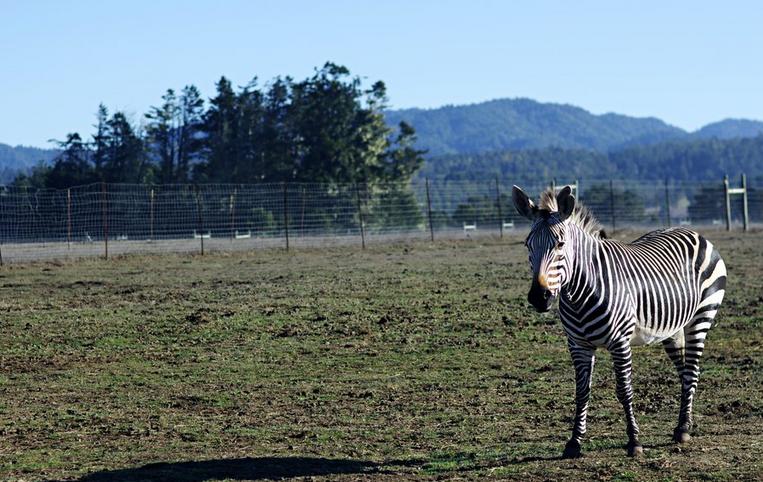 The Bryan Preserve, located in Point Arena in Southern Mendocino County, is a wildlife preserve with two kinds of zebra species and several species of antelope. Tours are available by reservation only and take place in the late afternoon to coincide with the animal feeding.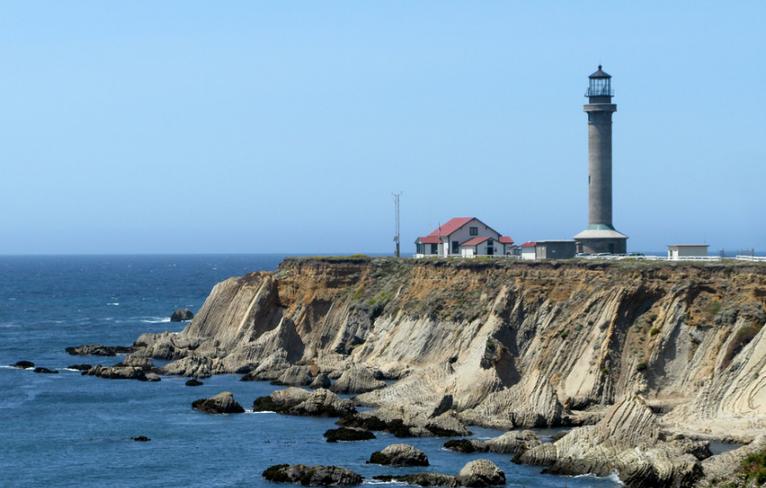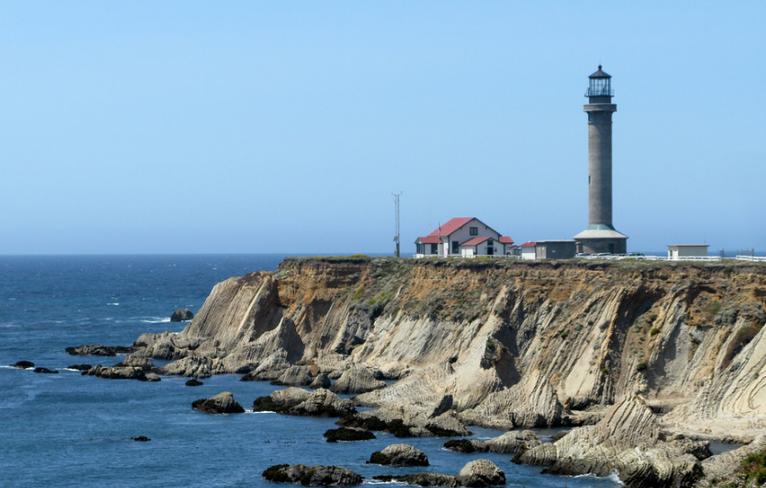 For over 100 years, the lighthouse has protected sailors from the rough shoreline and rocky outcroppings along this part of the Pacific Coast. Join one of the guided trips up the lighthouse. Tours leave every 20 minutes and are on a first-come, first-serve basis. The top of the lighthouse is accessed by an interior spiral staircase of over 140 steps.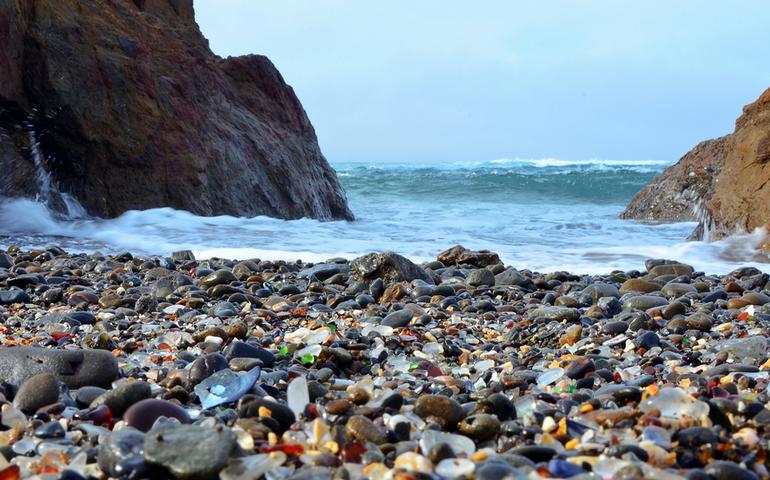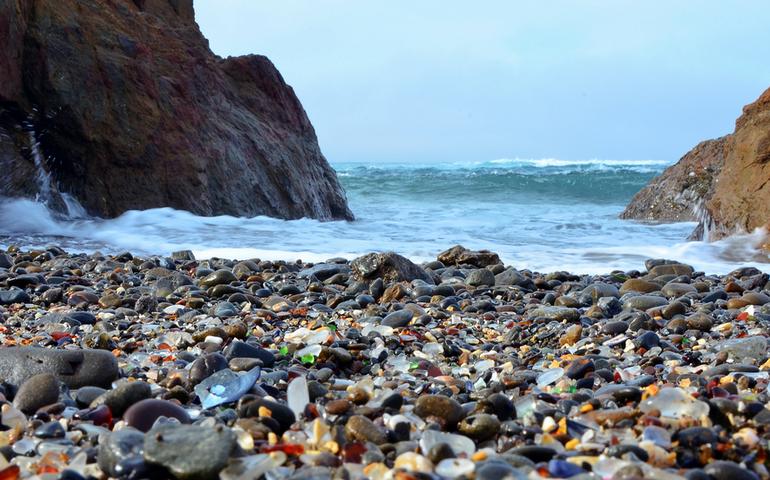 Glass Beach
Glass Beach is adjacent to MacKerricher State Park near the town of Fort Bragg.  The beach is covered with beach glass instead of the expected sand.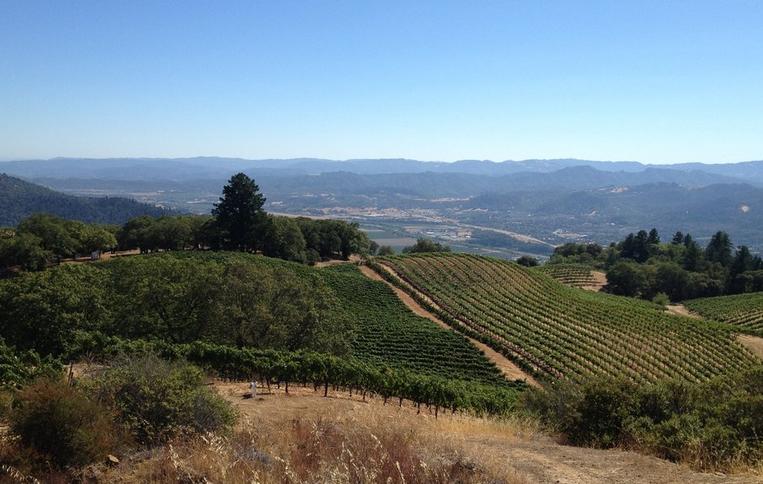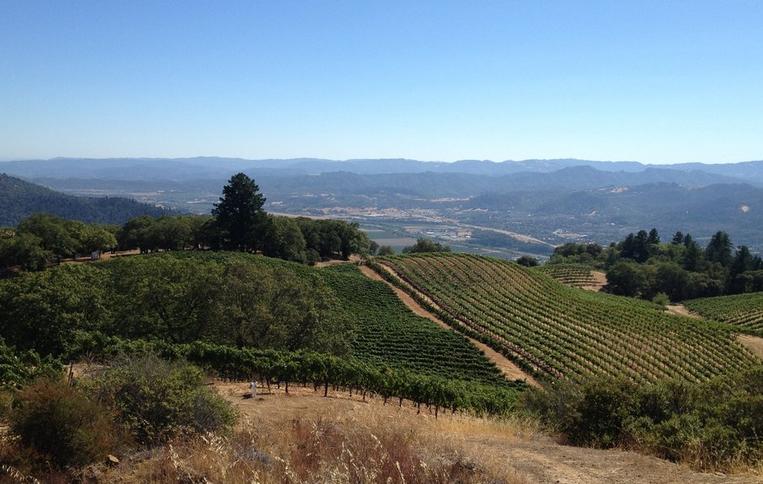 Mendocino County Wine Tasting
As with many places in California, the winery world has found its niche in Mendocino. Check out the tasting rooms and tours available and pick up a bottle of wine to enjoy back at your cottage, tent or with your picnic.
If you wish to have a true hassle-free wine tasting experience, contact one of the wine tour companies and relax. Booking a tour with them means you won't have to worry about parking, driving or any of the other concerns with wine tasting. They know the area and the wineries that best suit the experience you desire.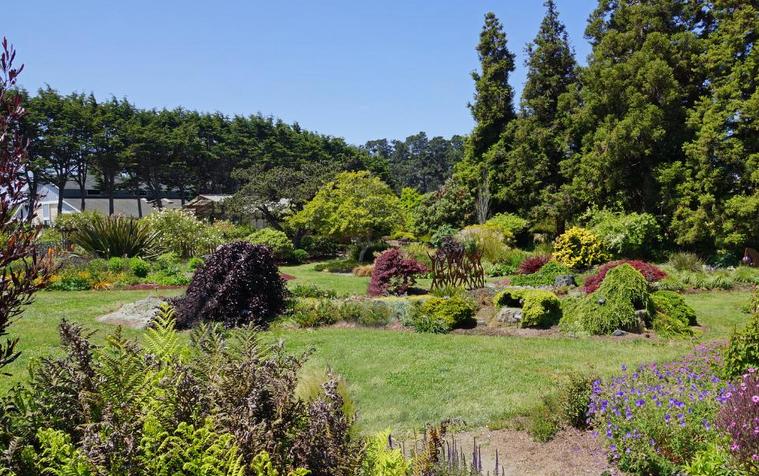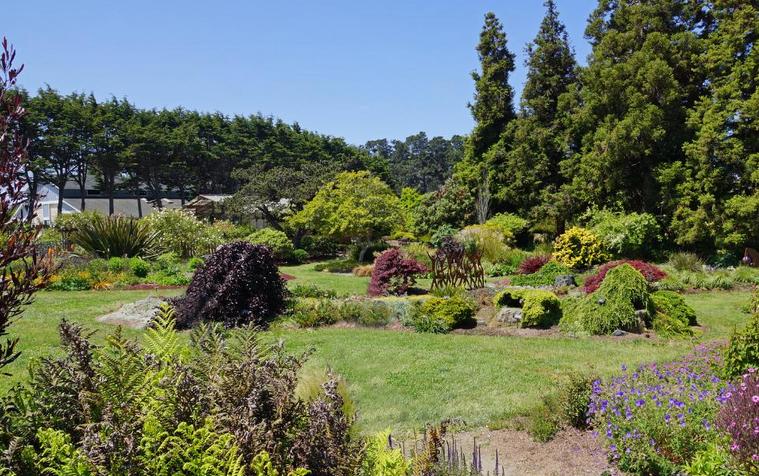 Mendocino Botanical Gardens
Mendocino Botanical Gardens is situated on 47 acres of coastal bluffs in the town of Fort Bragg.  Beautiful plants & flowers, stunning views of the Pacific ocean, make Mendocino Botanical Gardens the perfect destination for a relaxing day trip.

Mendocino Redwoods
The majestic redwoods offer magic all its own. It is a wonderful place to hike, stroll, take pictures or be a part of a tour. Camping is available in campgrounds among the redwoods and you might even enjoy some horseback riding in the redwoods as well. Visitors view these majestic trees at Montgomery Woods State Park, Hendy Woods State Park, and Mailliard Redwoods State Natural Reserve.
Dining
The variety is amazing here and this is as much a haven for foodies as for those who enjoy nature's beauties that make up the Mendocino Coast. You can dine in elegance, or pick up a quick bite between activities. There is food from various ethnicities and, of course, the good old burger. There are even some health-focused establishments in the area.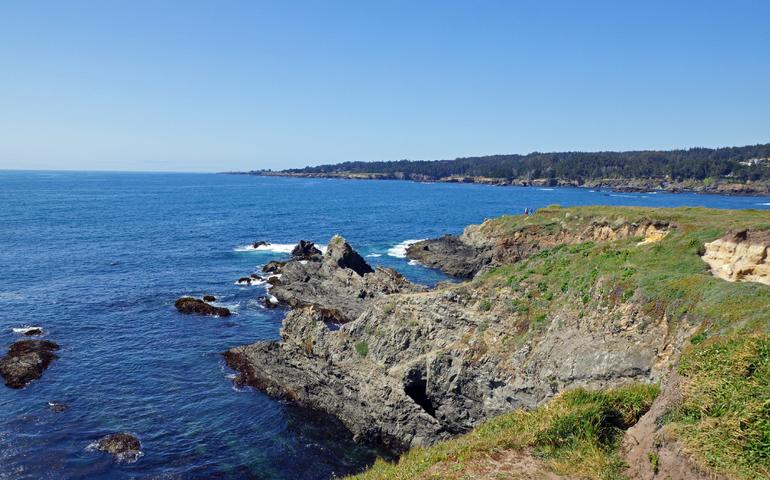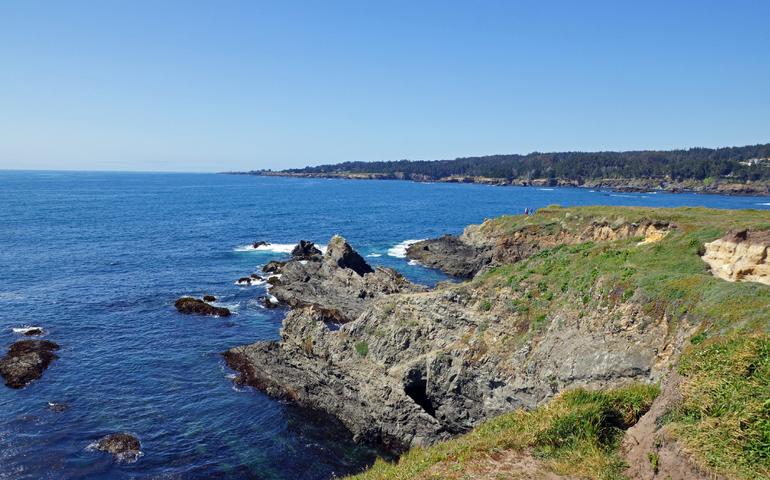 Mendocino County Where to Stay
In various places along the Mendocino Coast, there are campgrounds for camping not far from the water, yet near enough that you can enjoy the sound of the crashing waves and smell the salt air while you roast your marshmallows or sing songs around the campfire.
Quaint lodging options, like a bed and breakfast, dot the Mendocino Coast and in the redwoods. Whether you prefer a cottage in the redwoods or a place with an ocean view, you are sure to find exactly what you wish for your cozy weekend on the Mendocino Coast.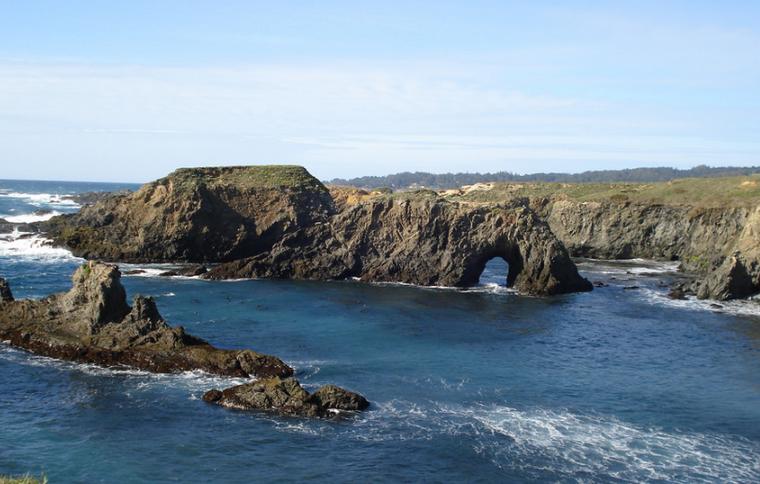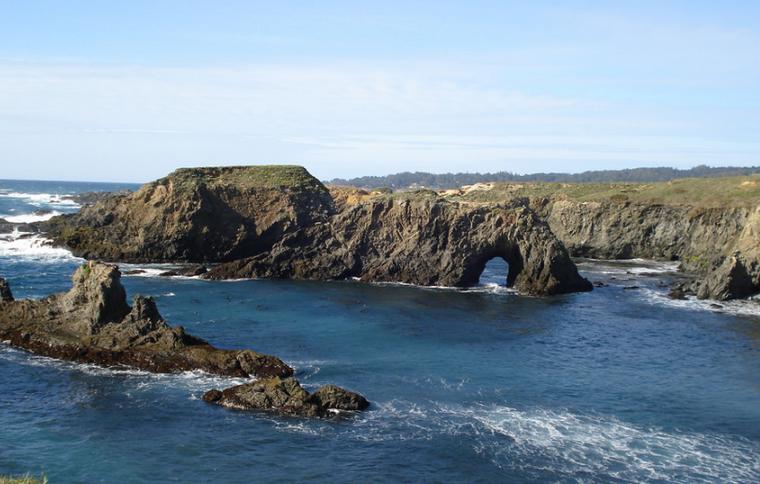 Visiting Mendocino County
Whatever you do, if you make Mendocino a weekend getaway you have no shortage of day trip options. If you are traveling with your dog, many places are dog-friendly.
Pick a weekend and pack your car then head north on Highway One and find yourself at Mendocino. It's the perfect blend of relaxation, recreation, restaurants, and rejuvenation and it awaits you. One thing is for sure – one visit is not enough.