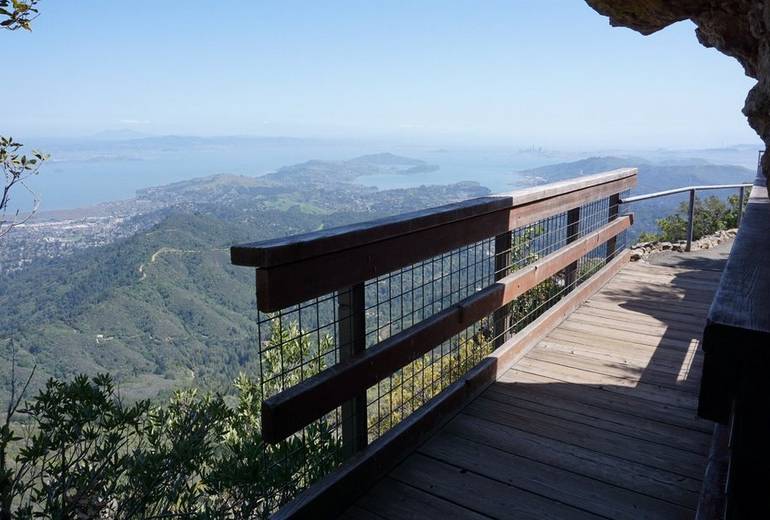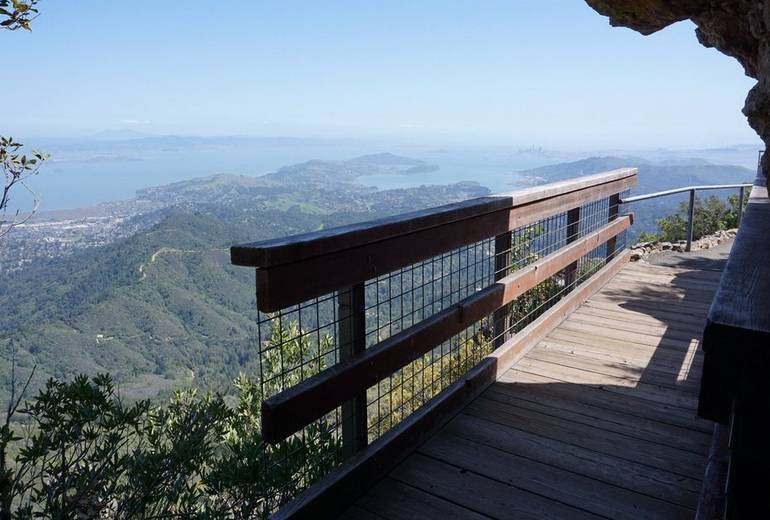 Only a 45-minute ride from the city of San Francisco, Mount Tamalpais State Park rises from Marin County's heart as one of the Bay Area's most breathtaking jewels.
From its many trails that meander through sweeping hillsides shrouded with chaparral-covered ridges, grasslands, and oak woodlands, visitors can see the Farallon Islands, the Marin County hills, San Francisco, and the bay and the occasional snow-covered Sierra Nevada mountains.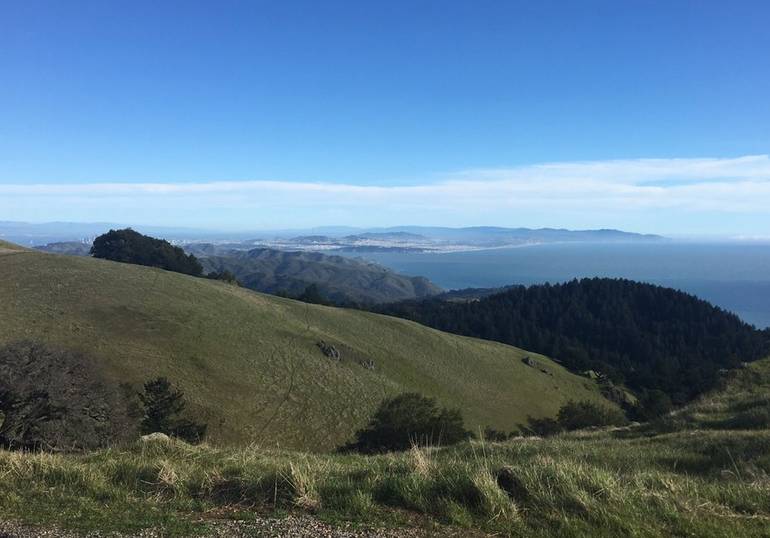 Situated just north of San Francisco's Golden Gate Bridge, Mount Tamalpais State Park has transformed itself from lands inhabited hundreds of years ago by Coastal Miwok Indians to a lively outdoor recreational area.
Mount Tam attracts hikers, bikers, equestrians, trail runners, and other outdoor enthusiasts from Northern California. Deep canyons filled with redwood groves mesh against sunny slopes with springtime wildflower displays to create a diverse environment for a wide array of plant and animal species.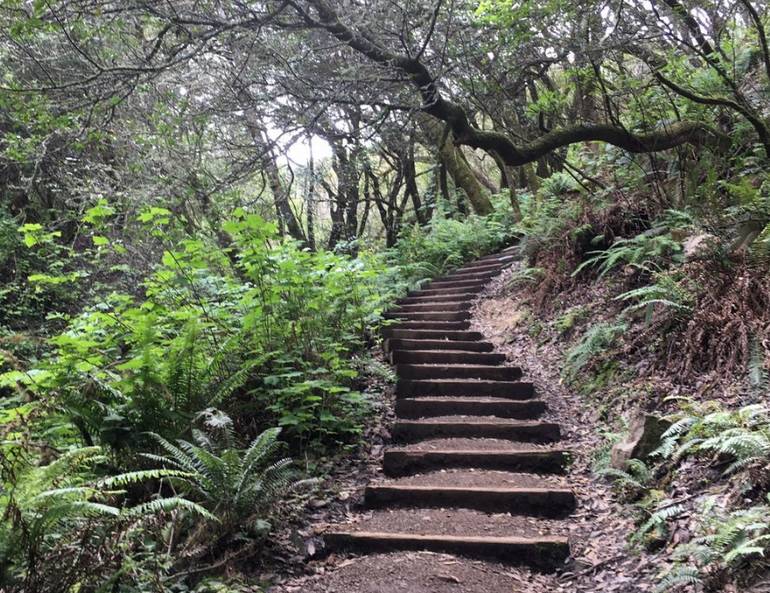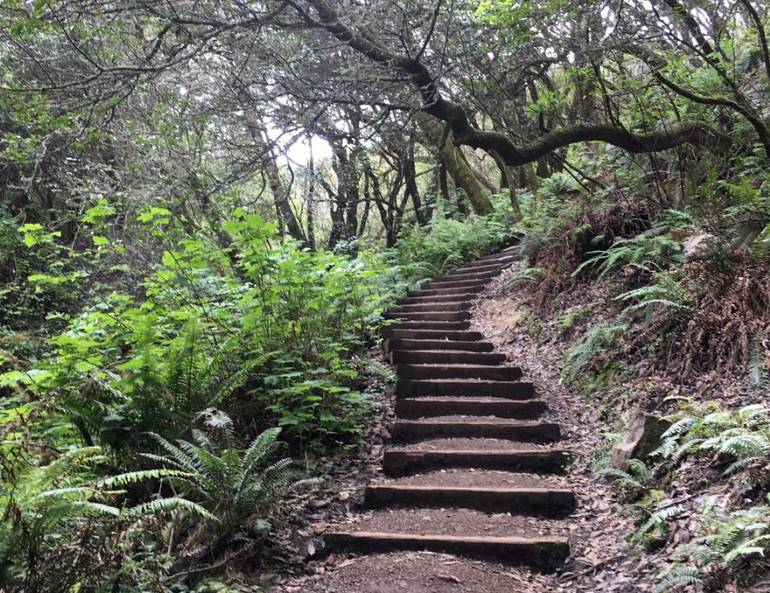 Upon arrival, visitors will want to stop by the East Peak Visitor Center. Hours of operation are 11 a.m. to 4 p.m. on weekends.
At the visitors center, you will find a small museum depicting the glorious days when the railroad climbed the mountain, a diorama of local animals and birds, books, souvenirs, and maps of all the hiking trails area. A few of which can be accessed near the visitor center.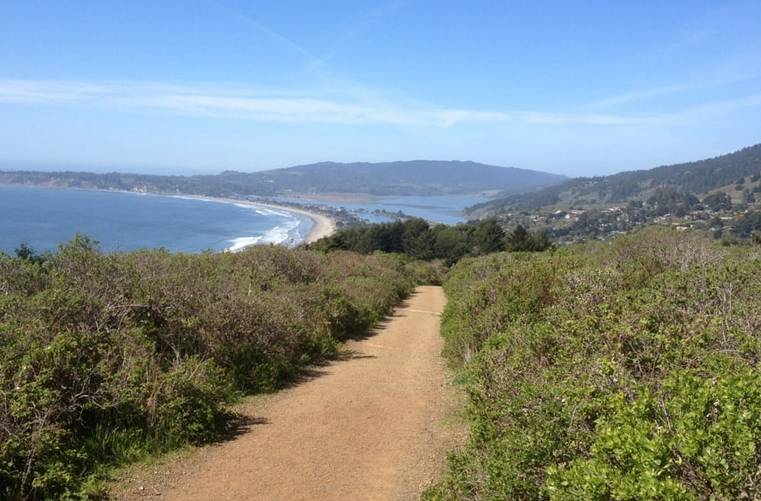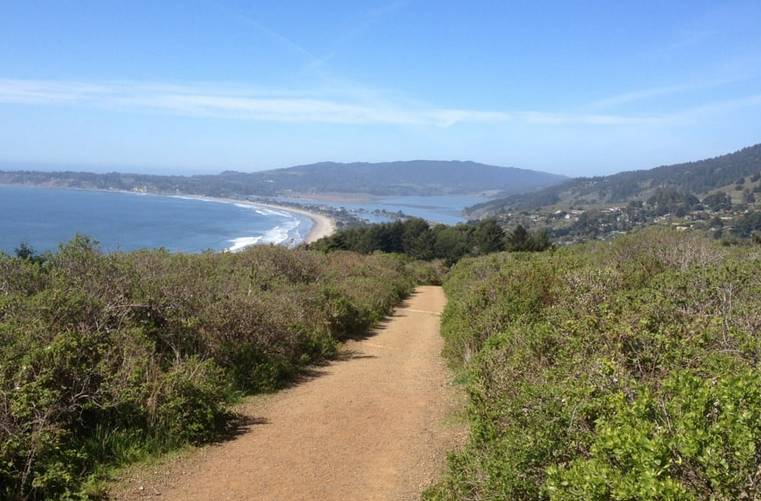 Just outside, guests can embark on a self-guided hike around the loop of the Verna Dunshee trail or make the trek up to the Fire Lookout and see where local rock climbers practice their sport.
Visitors can also relive history at the Gravity Car Barn, where weekend docents show a unique form of transportation used on the mountain over a century ago.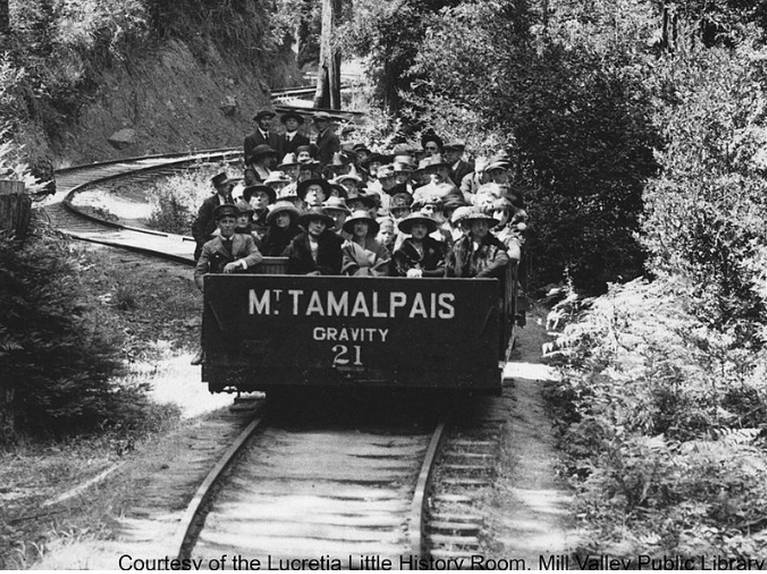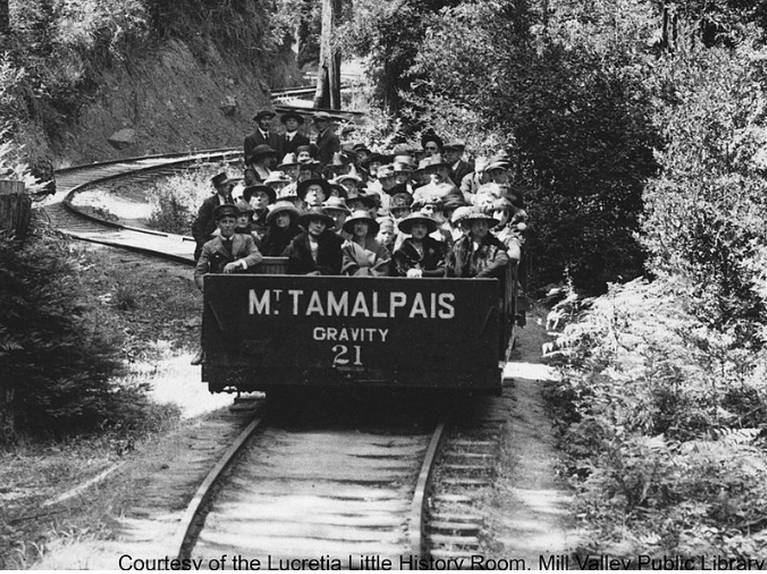 Mt. Tamalpais & Muir Woods Railway
Affectionately called 'The Crookedest Railroad in the World,' the Mt. Tamalpais & Muir Woods Railway ran from 1896 to 1930 and used steam engines and gravity cars to take visitors up and down the vertical half-mile of Mt. Tamalpais.
Today visitors can enjoy a replica of a more emblematic gravity car, which resides in the Gravity Car Barn and Museum, which is typically staffed and open to the public from noon to 4:00 p.m. on Saturday and Sunday.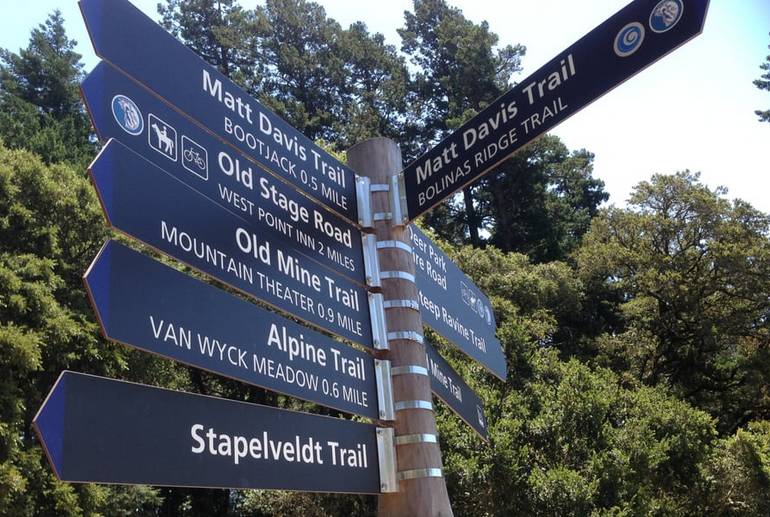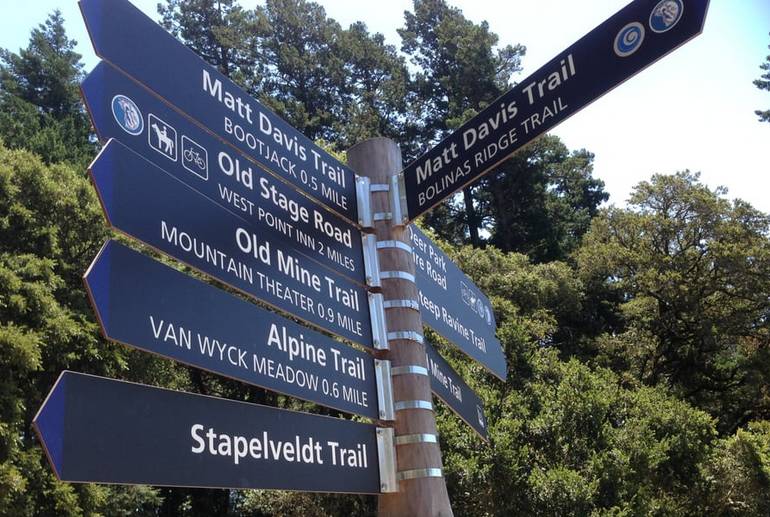 And while the park's popularity makes solitude a bit scarce, there are more than 60 miles of trails within it, which all connect to a larger, 200-mile-long trail system. Popular but strenuous hile will take you all day from Stinson Beach to the Mount Tam summit and back.
Amenities are bountiful, with several picnic areas, a natural-stone amphitheater that seats 3,500, two campgrounds, and a historic inn that offers panoramic views of the East Bay, San Francisco, the Marin Headlands, and one tower of the Golden Gate Bridge.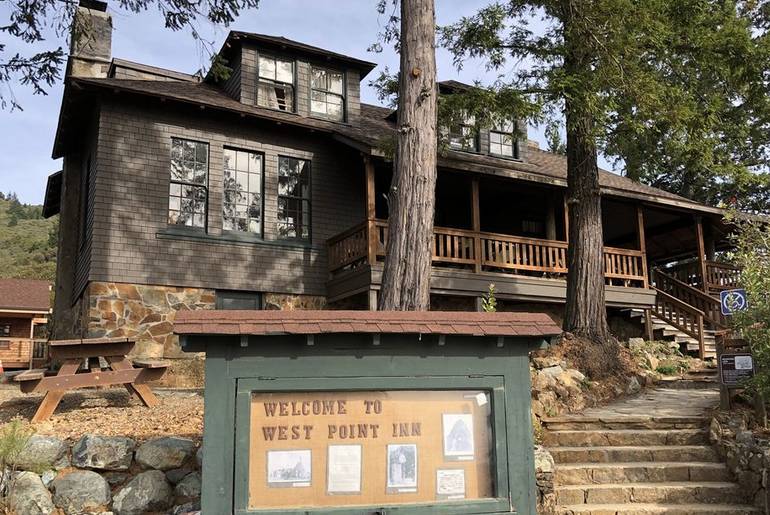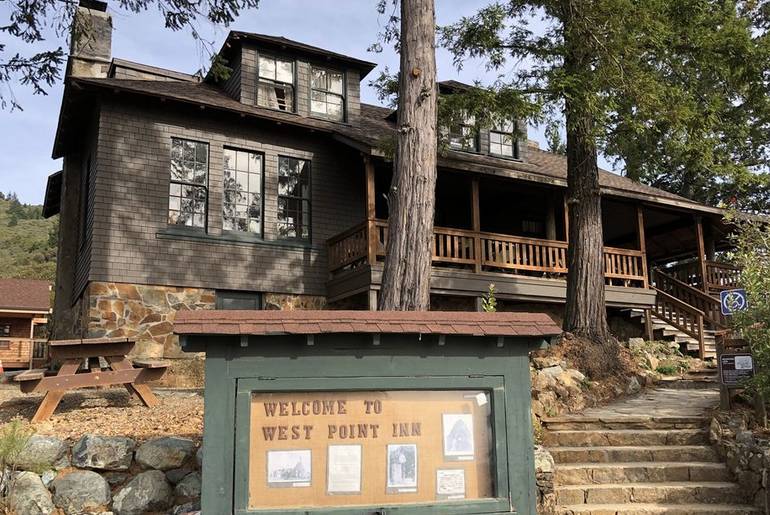 West Point Inn
Another popular attraction at Mount Tam is the West Point Inn with five rustic cabins, a communal fully equipped kitchen, a large living area with fireplace, a deck with phenomenal views, a single-use restroom on the deck with a roll-in shower, and seven additional guestrooms upstairs in the main lodge.
To reach the inn is challenging as visitors must hike in, and there is no electricity. Reservations are required for an overnight stay.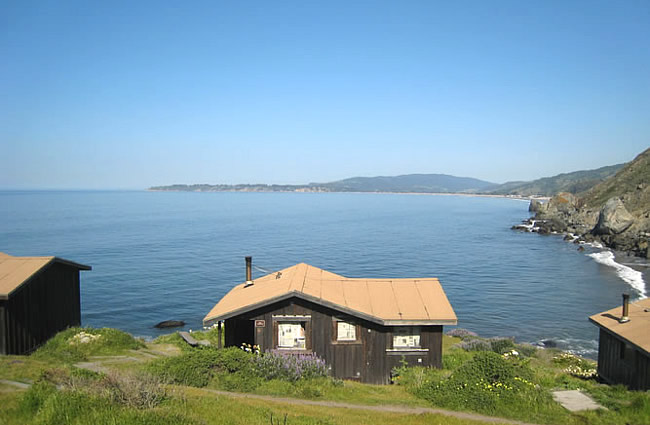 Steep Ravine Environmental Campground
Mount Tam has several other campgrounds, including Bootjack Campground with 15 campsites, Steep Ravine Environmental Campground south of Stinson Beach with nine cabins and seven primitive campsites, and Pantoll Campground with 16 campsites.
All campgrounds are very popular, and planning is required to ensure you have a place to camp for the night. The park is open daily at 7 a.m. and closes at sunset. There no fee to enter the park, there is a charge at some parking lots. Mount Tamalpais State Park 3801 Panoramic Hwy Mill Valley, CA 94941. website.