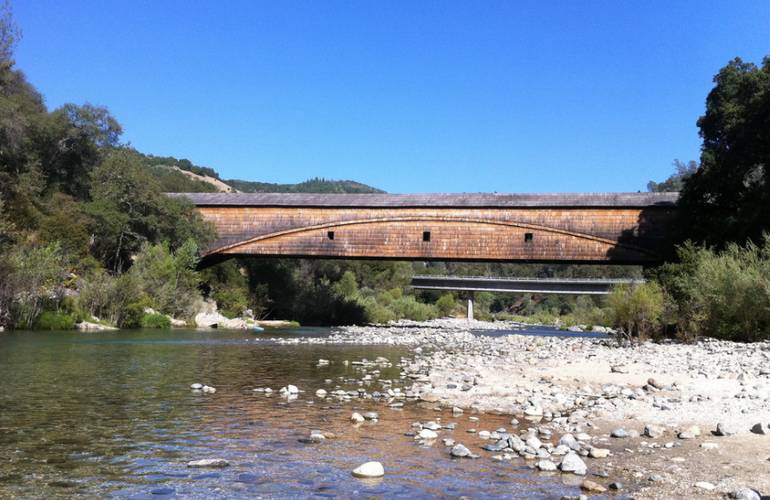 California State Highway 49 runs nearly 300 miles through the center of California Gold Country. Starting in Sierra County the "Mother Lode Highway" winds its way through the foothills of the Sierra Nevada mountains all the way to the central valley.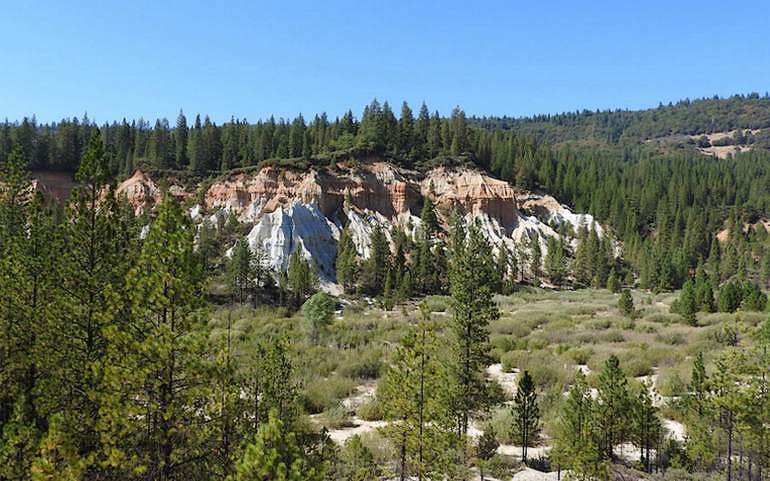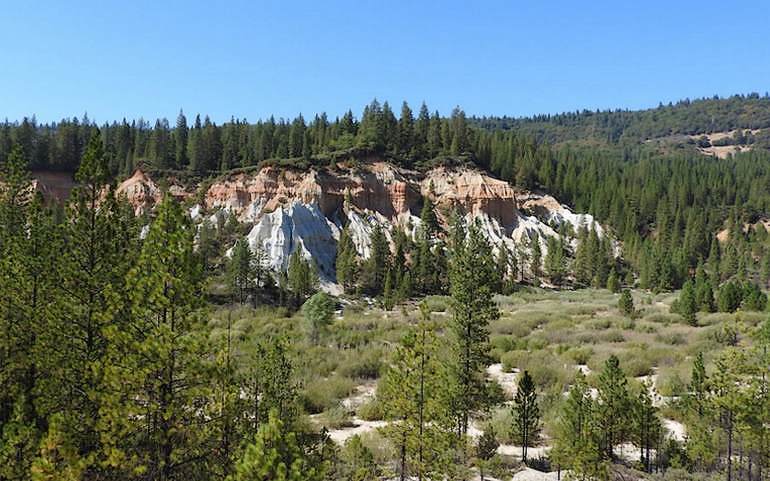 Malakoff Diggins State Historic Park is the site of the largest hydraulic mine in California. A giant water cannon nozzle called a monitor was used to blast away gravel and whole hillsides gave way releasing gold into the miner's sluice boxes. The hillsides let go of its precious gold, but the result was permanent scarring to the mountainsides.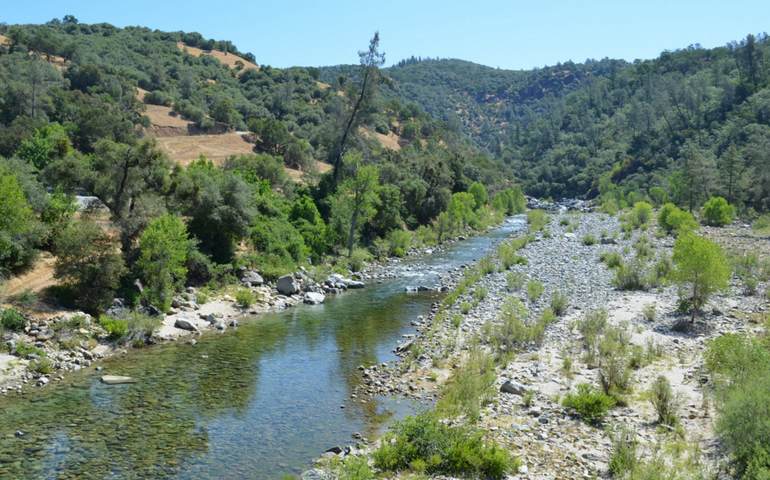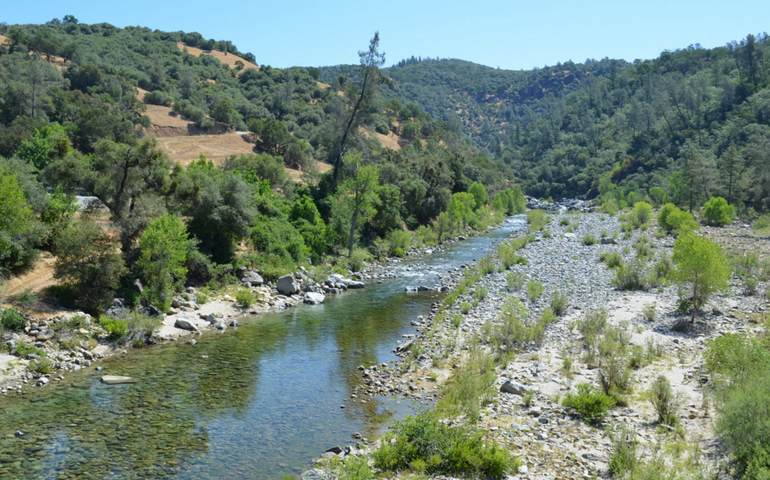 Visitors can enjoy swimming, hiking and exploring the trails leading to historic mining sites, panning for gold and gorgeous wildflowers in the spring. Venturesome hikers can explore more than a dozen trails ranging from easy to strenuous, which meander their way through the deep, rugged canyons.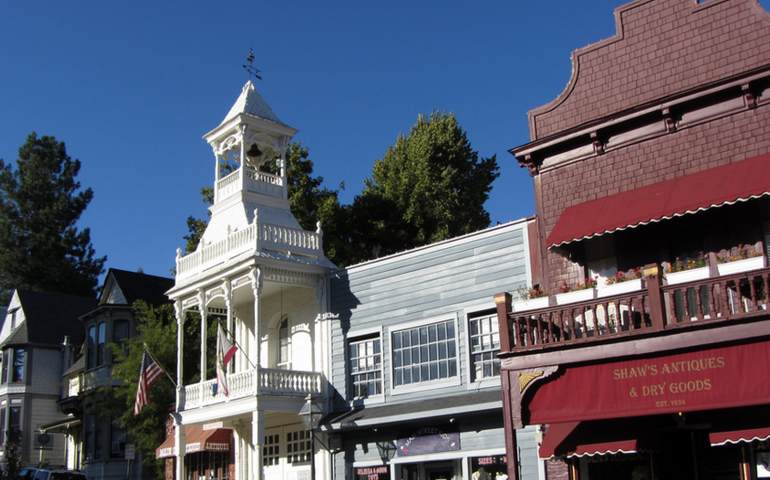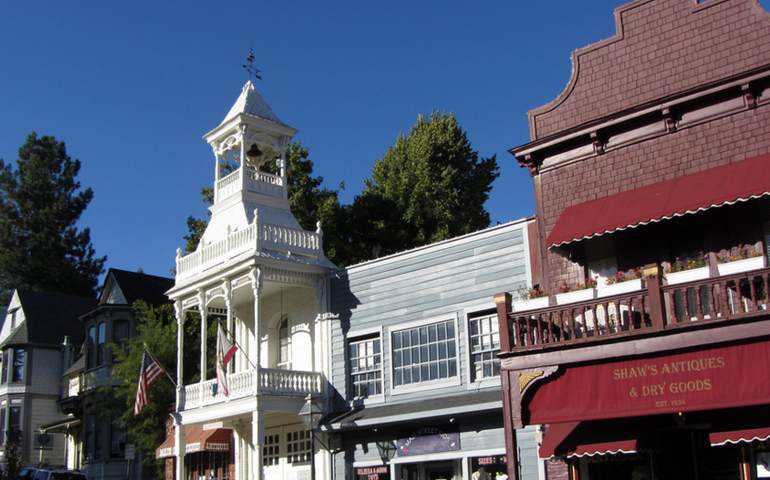 Nevada City got its start during the gold rush and is rich in history from that time. There are several sites that are on the National Register of Historic Places. Some of these sites include Nevada City Firehouse No. 2 and the National Hotel which is the oldest, still-functioning hotel, west of the Rockies.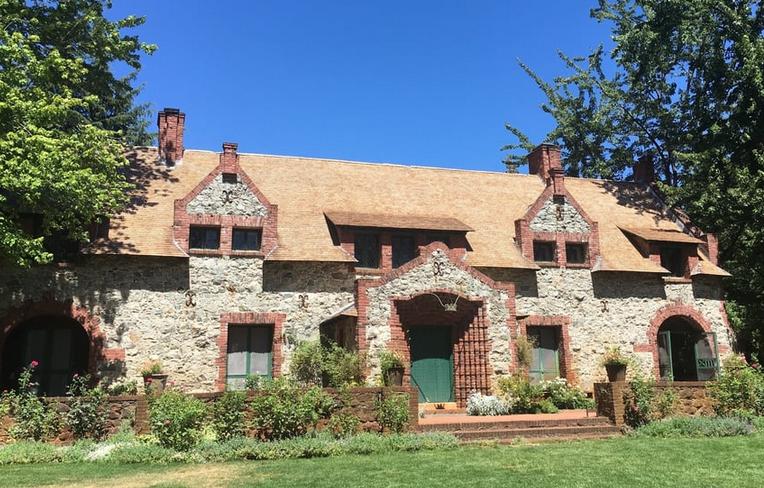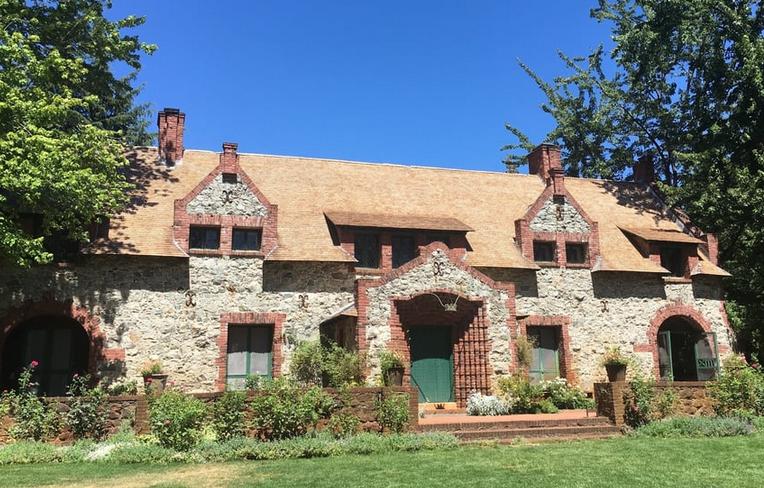 853-acre state historic park situated in the Sierra Nevada Mountains, preserved since 1975 and frozen in time for visitors to see and explore. Inside the park is a visitor center along with many of the mine's original buildings, including the restored gardens and historic home of former mine owner — William Bourn, Jr.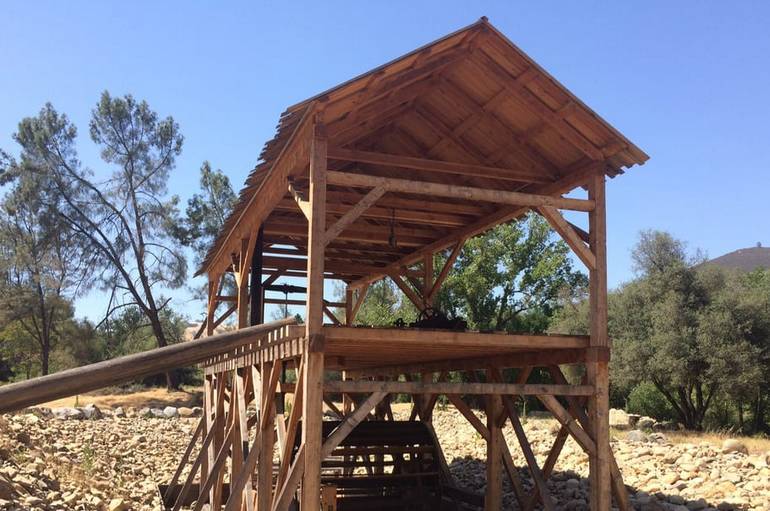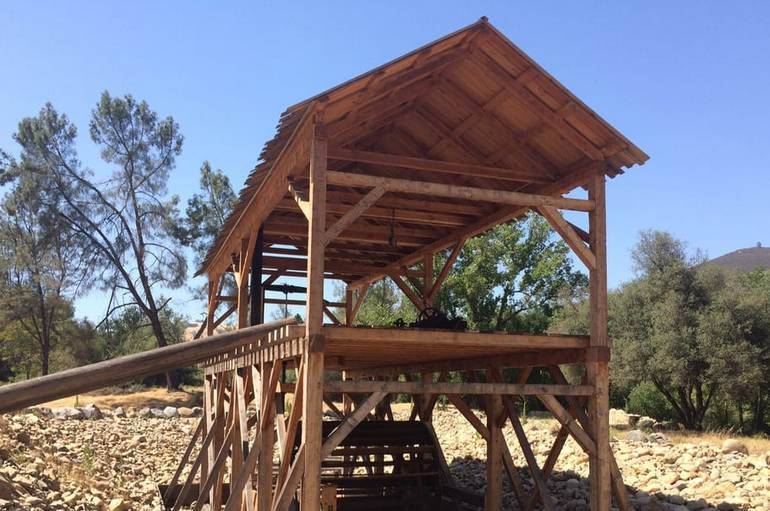 Located in present-day Coloma California, Marshall Gold Discovery State Historic Park is one of the most significant historic sites in the United States today, preserving a living portrait of the story that unfolded into "Yellow Fever."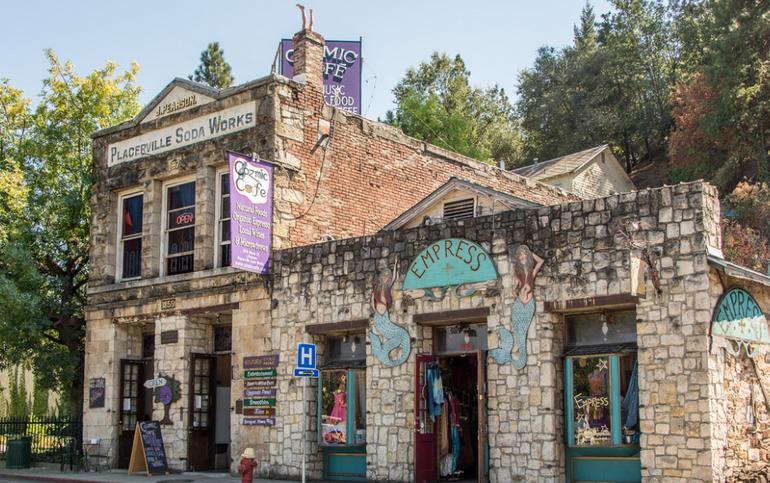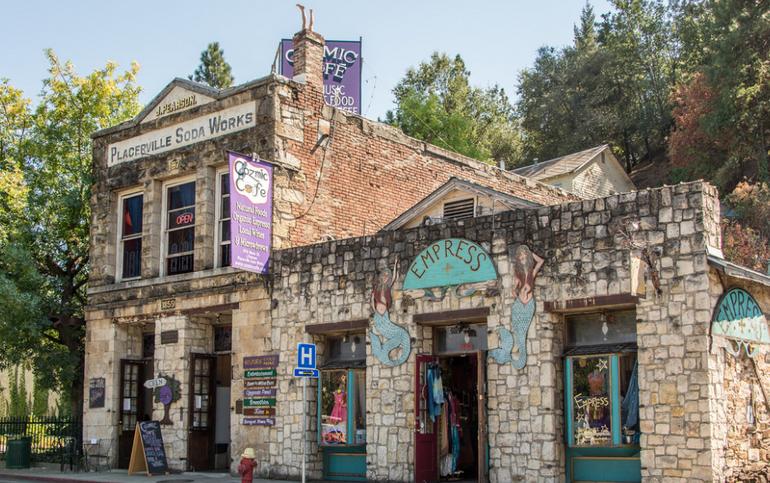 Initially called Dry Diggins, Placerville was later called "Hangtown," because it was one of the first places where justice was carried out at the end of a rope when outlaws took what they wanted. Today a dummy of a man hangs from the second floor, and there is a tree stump hidden in the cellar of the Hangman's Tree bar, a historic spot on Main Street that marks the spot of many of the town's hangings.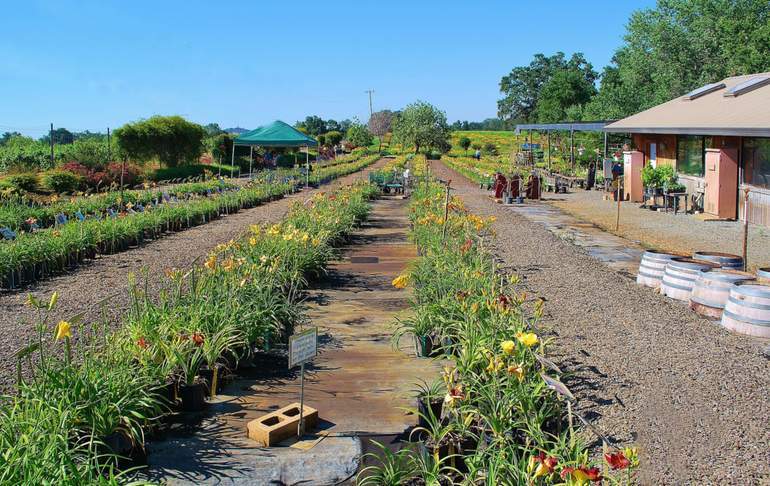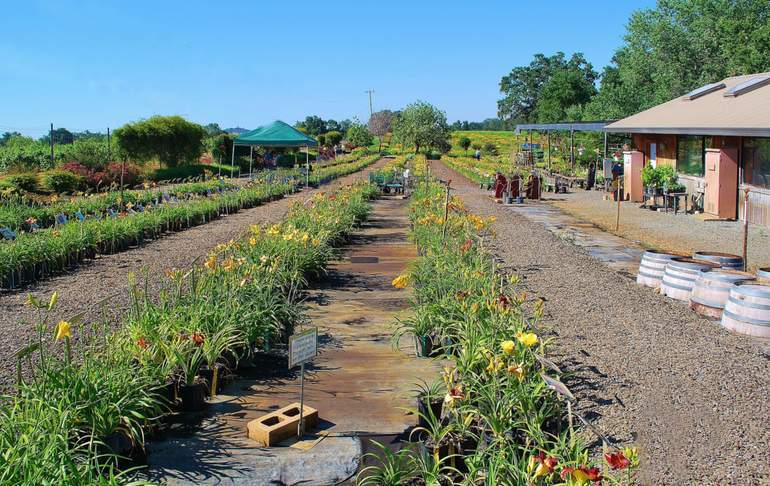 Amador Flower Farm is a beautiful destination within easy day trip distance of Sacramento. Located in the center of Amador County Wine country, the flower farm is a quiet retreat that specializes in daylilies. Most day-trippers visit the Shenandoah Valley of Amador County, for wine tasting missing out on this hidden gem. : 22001 Shenandoah School Rd, Plymouth, California. Website.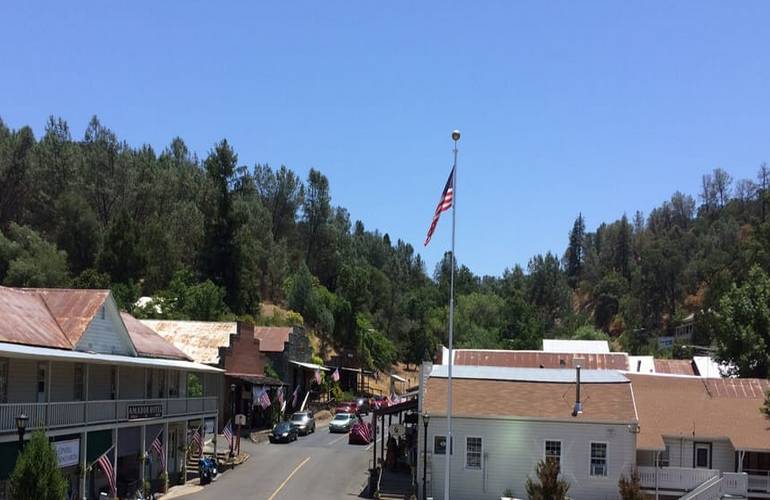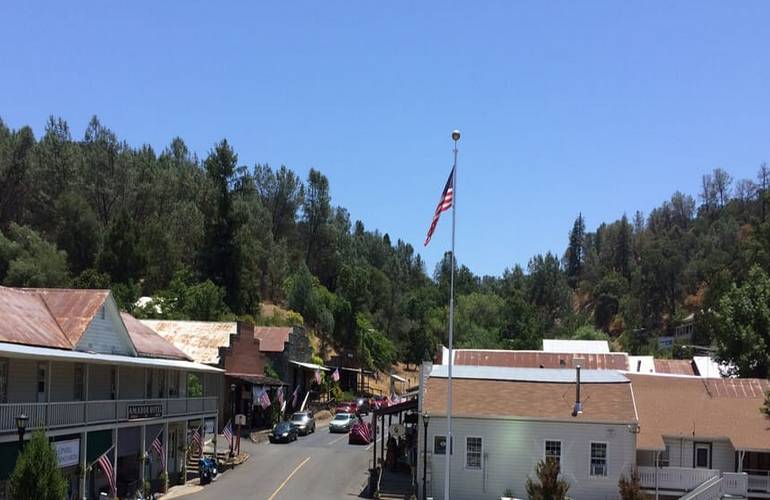 Amador City California
Amador City is a small California Gold Country boom town along Highway 49 with a population of around 200 folks. A walking tour of the town takes you past the 1879 Imperial Hotel, Mooney Saloon, Koehler Bakery, and the Amador Hotel is one of the city's oldest structures. Stop by the Whitney Museum (open weekends) to learn about the history of Amador City.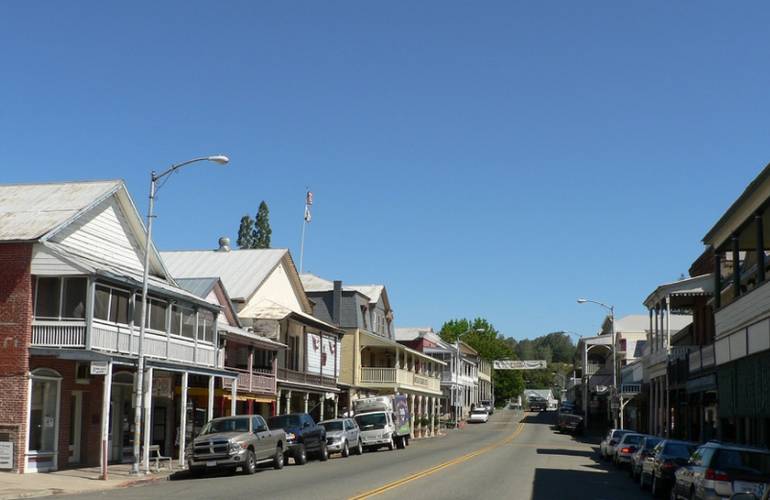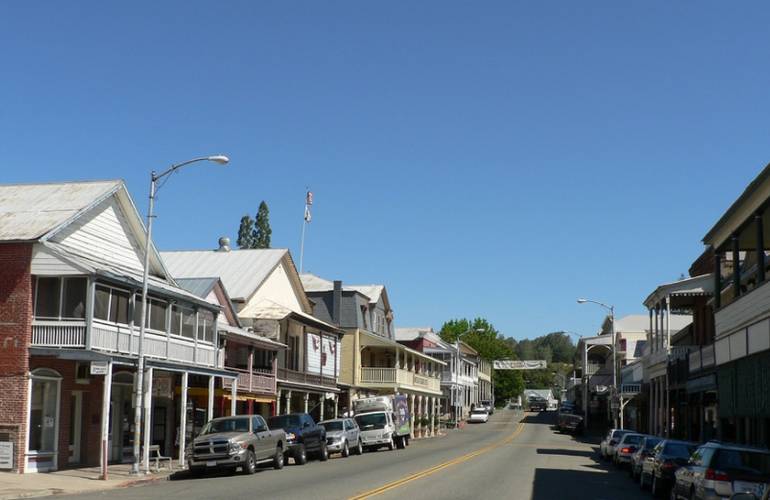 The town of Sutter Creek is the most walkable town in Gold Country. There are plenty of reminders of the great Gold Rush era that can be seen on foot, like Knight Foundry, the Sutter Creek Cemetery, and Preston Castle —one of the oldest and best-known reform schools in the United State.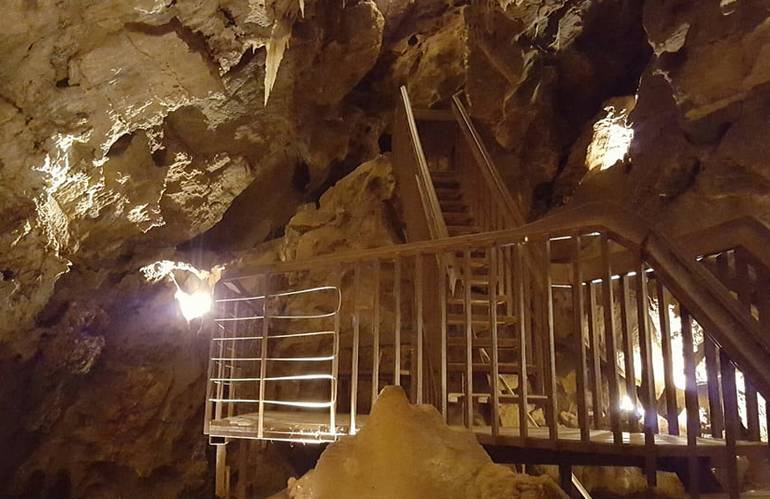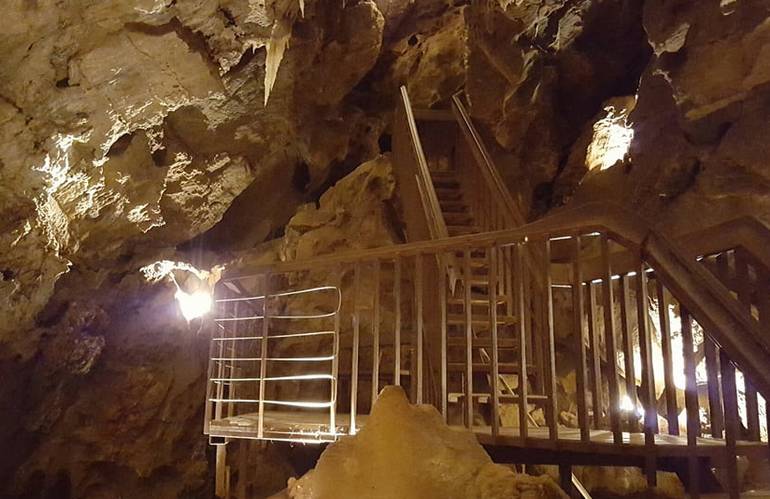 Walking Tours are an excellent way for guests of any age to explore the Black Chasm Cavern. A wooden walkway has been constructed to take you through the main room of the cavern and show off the unique rock formations hanging from the ceiling. – 15701 Pioneer Volcano Rd, Volcano, CA 95689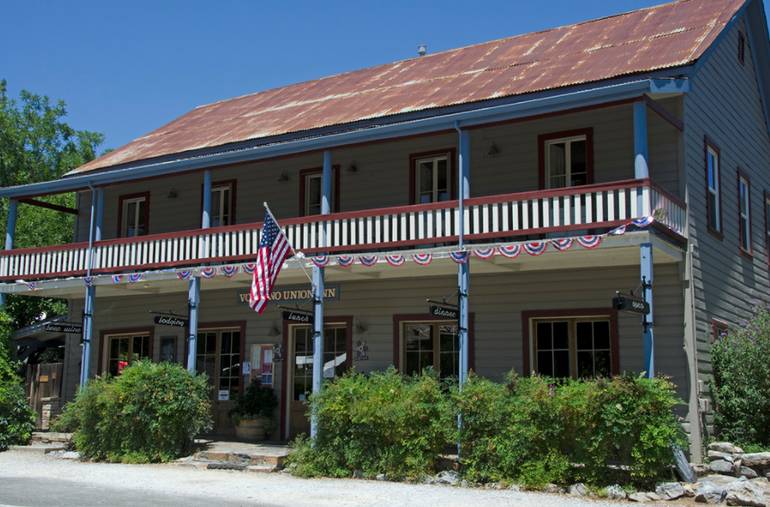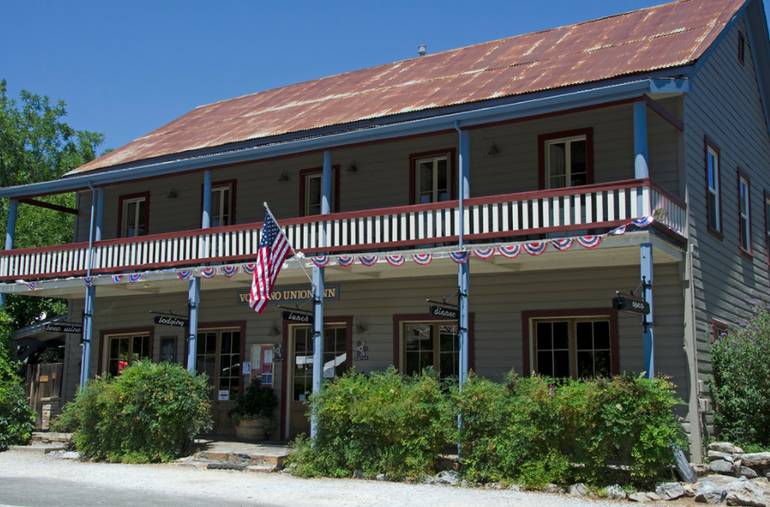 Volcano California Gold Country
Early gold miners thought this valley looked like a Volcano and gave the town its name. By 1865, most of the gold was mined out and the miners moved on. Today several historic buildings still stand including the Union Hotel that dates to 1880, Volcano Schoolhouse, and The Jug & Rose Cafe. If you visit Volcano during the spring be sure to check out Daffodil Hill garden – 18310 Rams Horn Grade Volcano, California.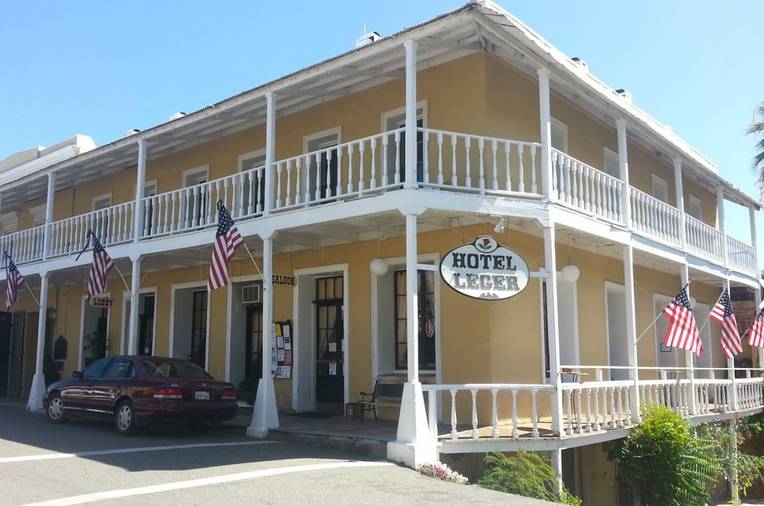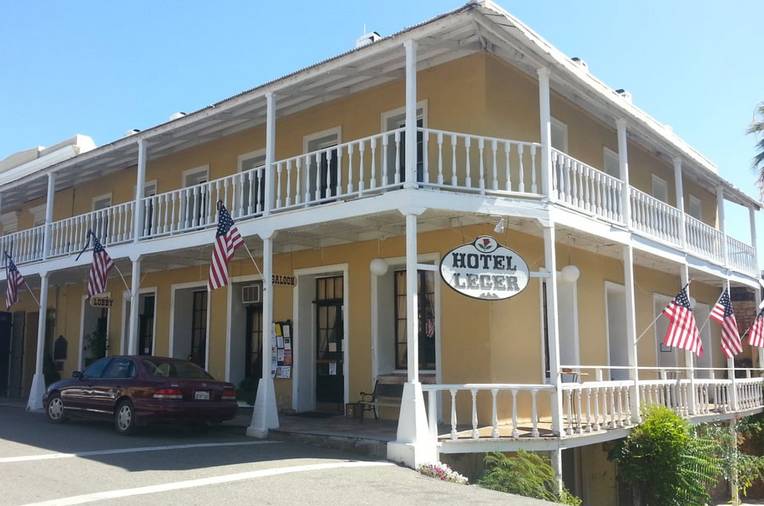 Mokelumne Hill California
The little town of Mokelumne Hill was the site of one of the largest gold discoveries in California. During the height of the gold rush, the Mokelumne Hill boasted a population of 15,000. Today about 500 people call Mokelumne Hill home. A gold rush tourists visit each year to learn about California's gold rush years. Historic buildings include I.O.O.F. Hall, Wells Fargo & Co. Office and The Hotel Leger was built in 1851.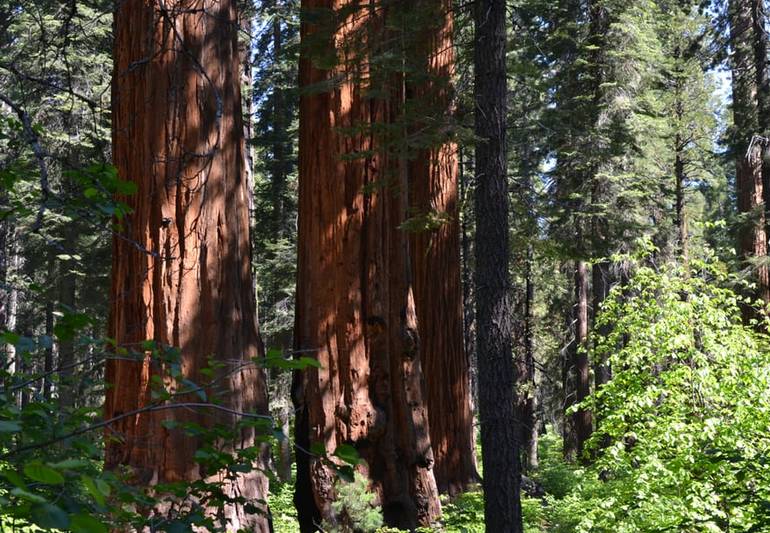 Calaveras park is designed to be a park for all seasons and is operated year-round. Some portions of the park's facilities are closed at certain seasons of the year, especially for winter. However, even in winter, there are adventures to be found.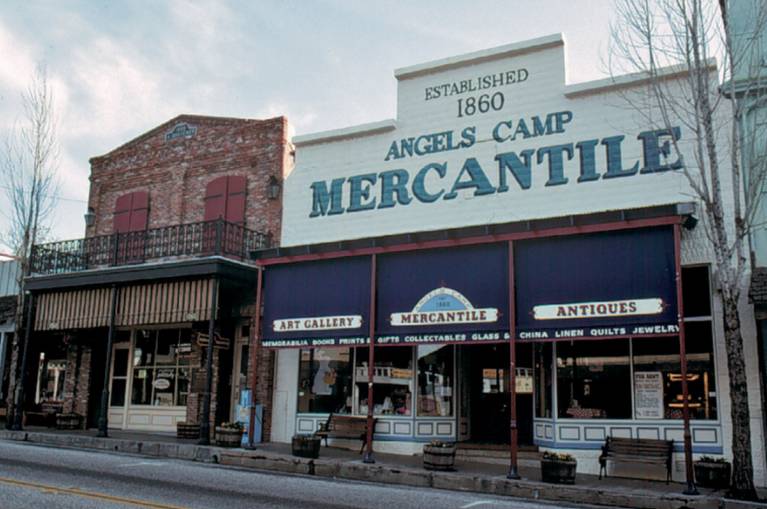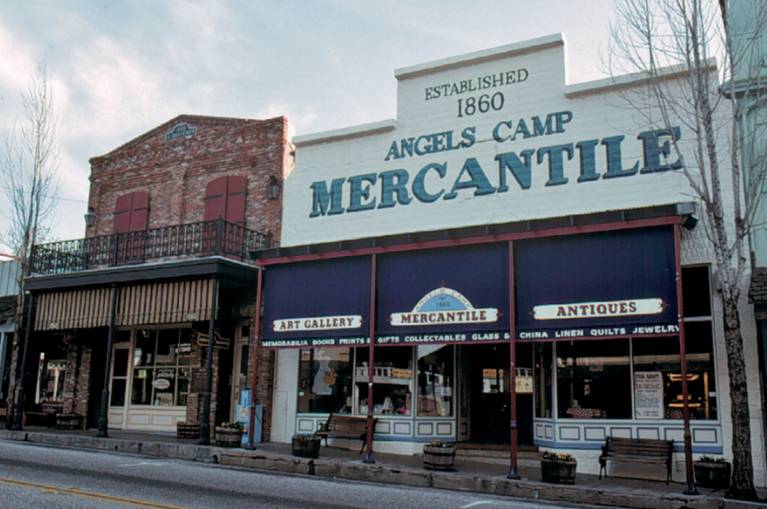 Angels Camp is a friendly town of about 3,000 people. The town makes a great day trip to dig into California's Gold Rush story. The town is identified as California Historical Landmark #287 and is recognized as being an area rich in gravel mining and one of the most prolific quartz mining section of the Mother Lode.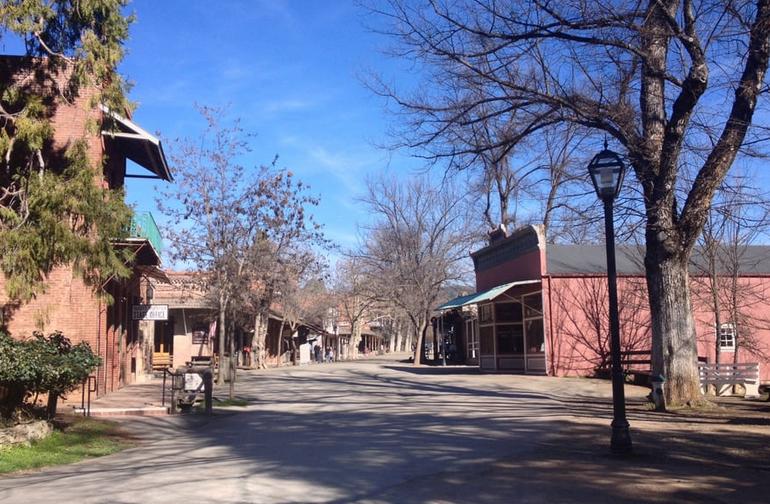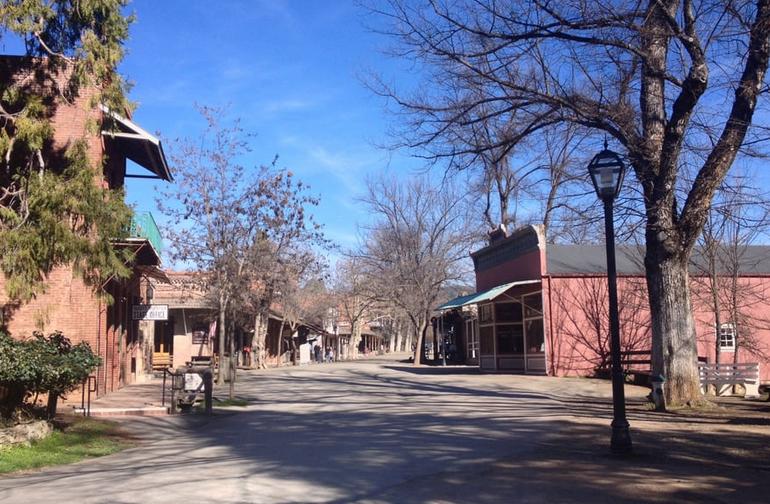 Established in 1850 by a small group of prospectors, the once second largest city in California exploded into a thriving commercial and mining district, and unlike many early settlements that eventually changed or disappeared over time, Columbia's shops and buildings remain preserved for visitors to enjoy today.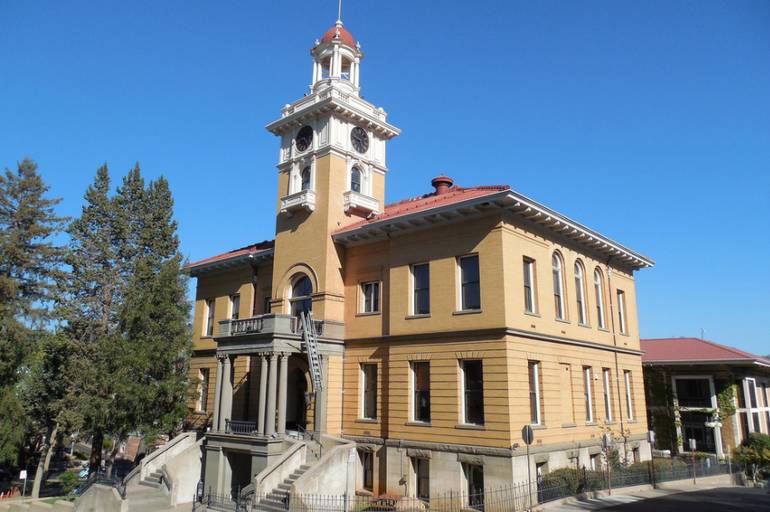 Beautifully located on the western slopes of the Sierra Nevada Mountains in the heart of California's Gold Country along winding California Highway 49, is a place with a lot of history that is popular with families, those who enjoy the outdoors, history lovers and antique shoppers.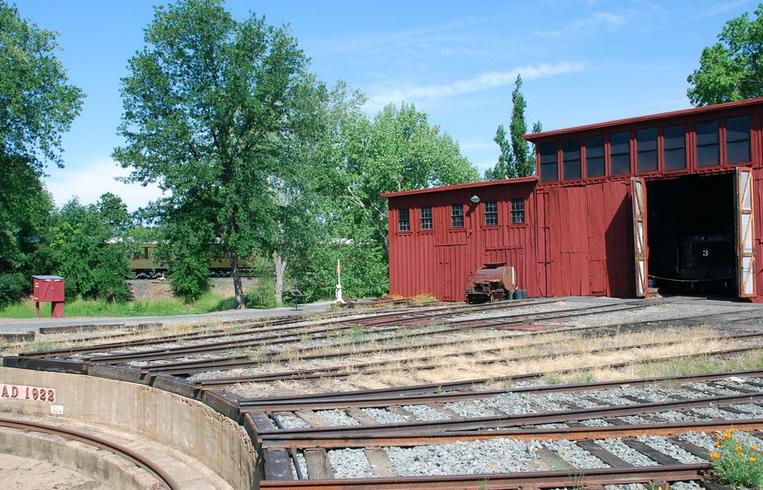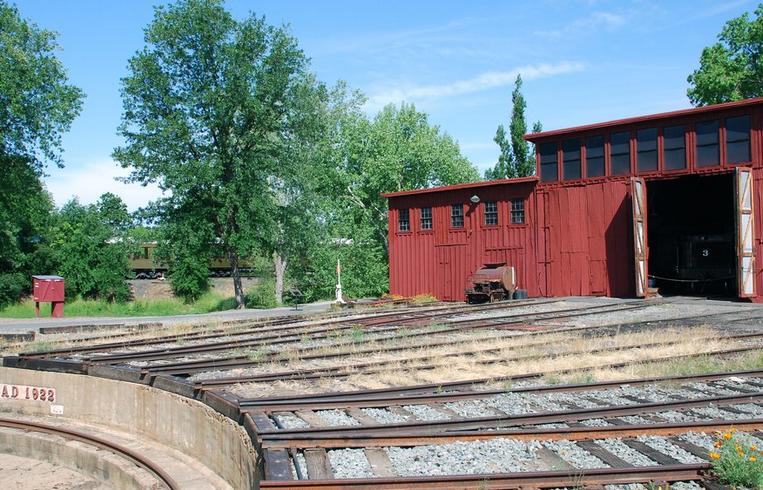 California's past still lives in Jamestown 1897 State Historic Park, from the architecture of its buildings along Main Street to Railtown, a state park that has preserved a still-functioning steam locomotive repair and maintenance facility, portions of which date back as far as 1897.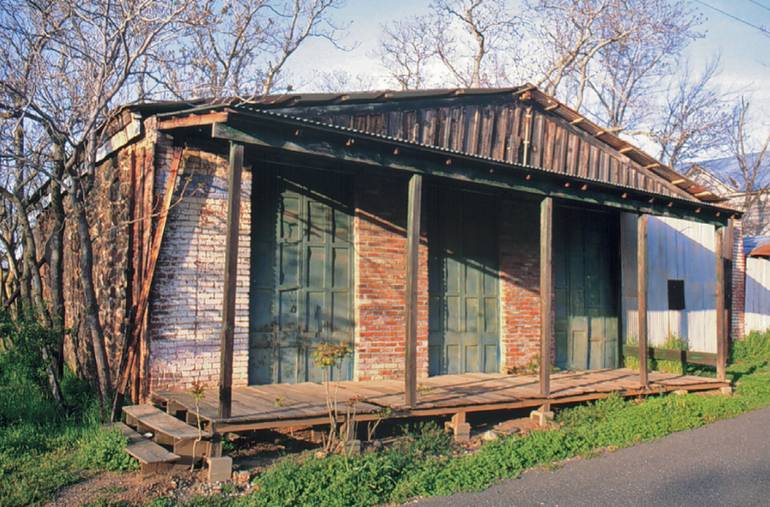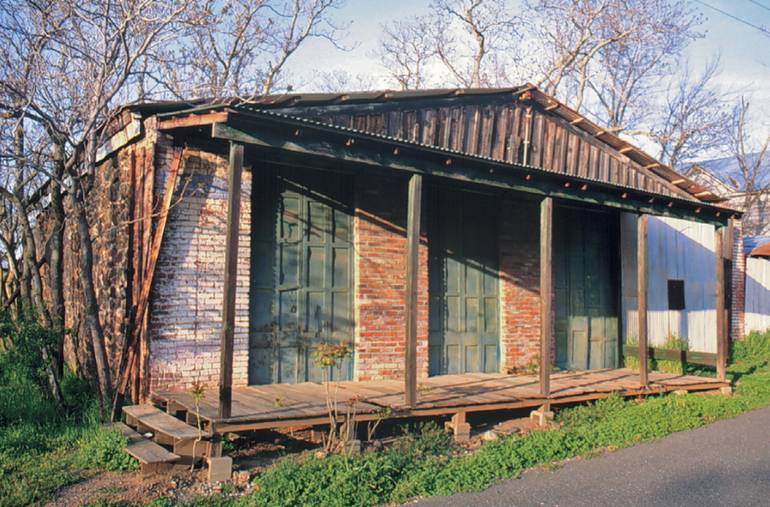 Chinese Camp California
Chinese Camp is an interesting little gold country town. Hwy 49 runs right by Chinese Camp but the town is so small many people drive right by without stopping. At one time the town had a population of nearly 5,000. Today it is around 100. Chinese Camp is well worth a look. Several historic buildings can be found along the main street.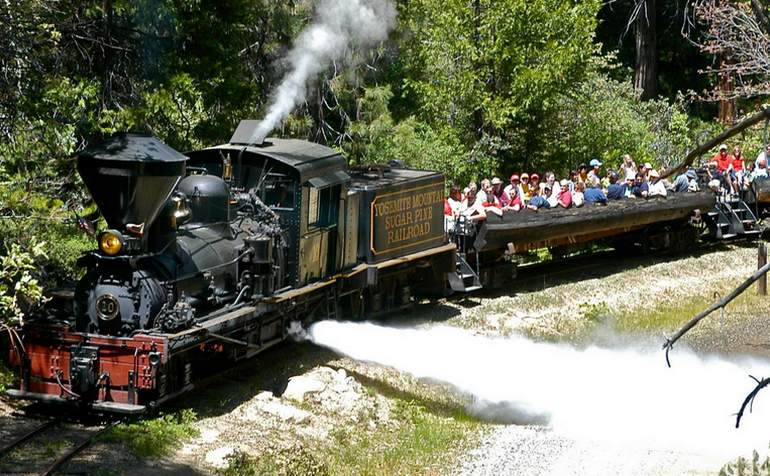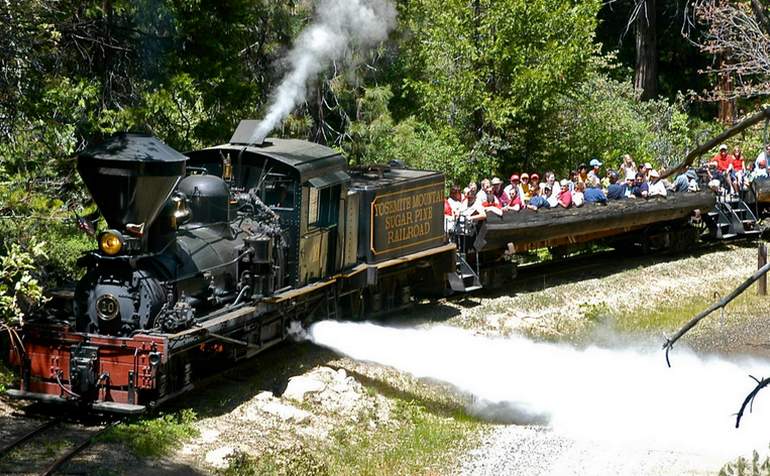 Along with the four-mile train trip, the Yosemite Sugar Pine Railroad offers moonlight specials during the month of May. Enjoy a barbecued steak or chicken dinner and a stop-over in Lewis Creek Canyon for live music by the Sugar Pine band.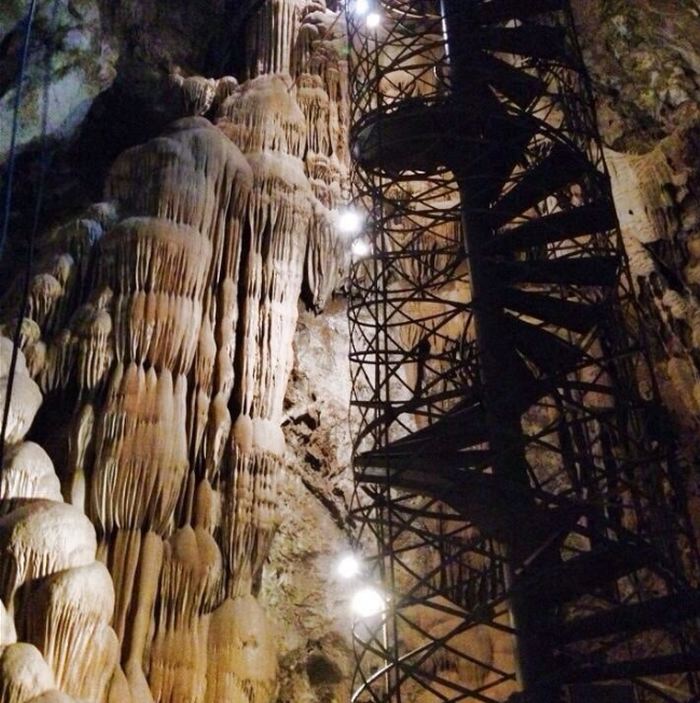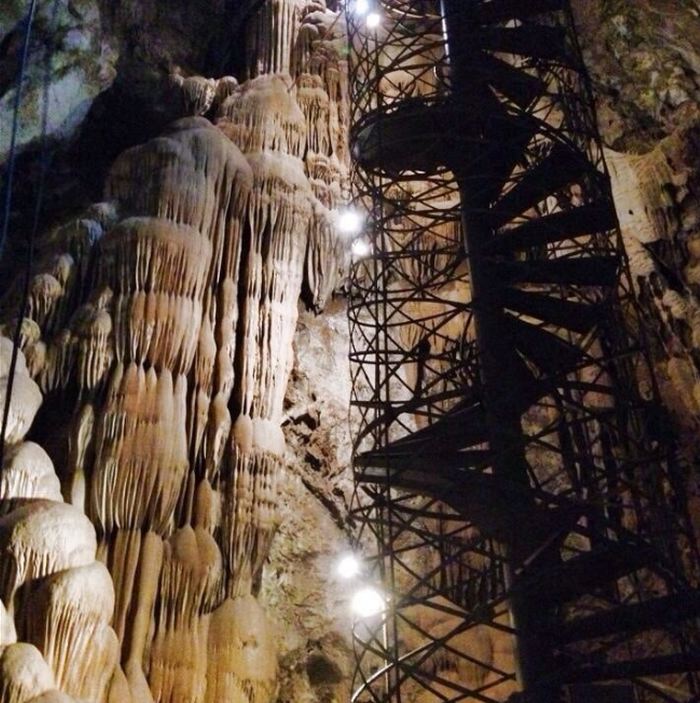 Moaning Cavern Adventure Park
Moaning Cavern Adventure Park features above ground and below ground adventures. Activities include cavern tours, Zip lines, and gold panning. Moaning Caverns Adventure Park is just under a two-hour drive from Sacramento and a one-hour drive from Stockton, California.