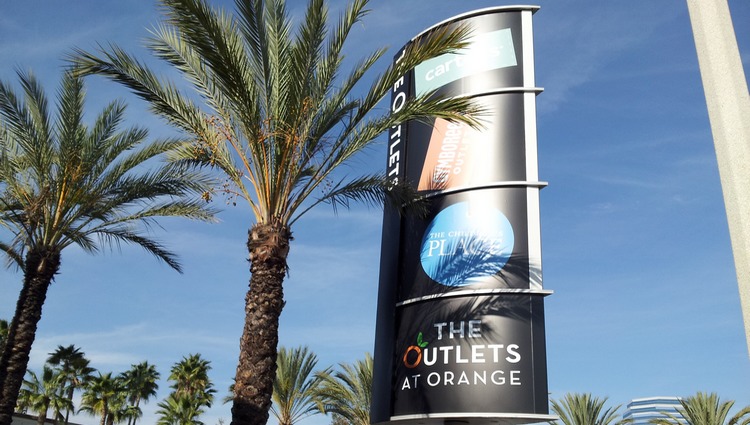 The Outlets at Orange is a popular outdoor outlet mall located minutes from Disneyland in Anaheim. The mall has a mix of factory outlet stores, specialty stores, and numerous restaurants.
There is a bowling alley, AMC 30 Theaters, Dave & Buster's, and a Vans Skate Park for entertainment. For dining, there is a wide range of sit down and over the counter restaurants.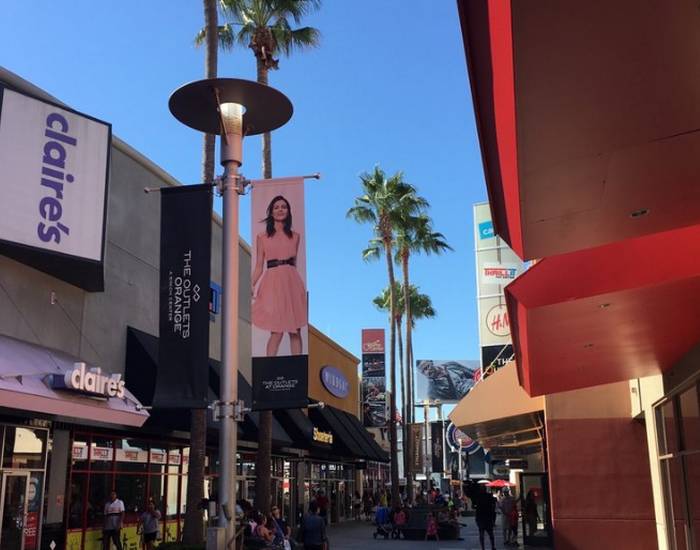 For shopping: men's and women's fashions, children's fashions, Off 5th-Saks Fifth Avenue Outlet, Vans Skate Park, Bose Factory Outlet, Off Broadway Shoe Warehouse, Neiman Marcus Last Call Store, Nike Outlet, plus many more.
An expansion at The Outlets at Orange has added over 100,000 square feet of retail space. New tenants will include Nordstrom Rack, Carter's, Tommy Hilfiger Company Store, Original Penguin Company Store, Perry Ellis Company Store, and Levi's Outlet Store.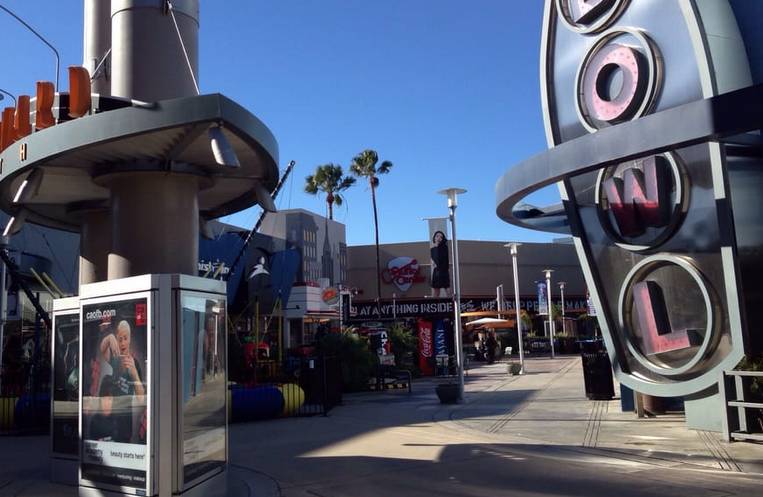 The Outlets at Orange is operated by Simon Property Group, which also owns Brea Mall, Westminster Mall, and The Shops at Mission Viejo.
Dining and entertainment are big at this shopping center, with most of the restaurants located in the center of the mall near the movie theater. Visitors to this outlet mall are a mix of out of town visitors along with locals.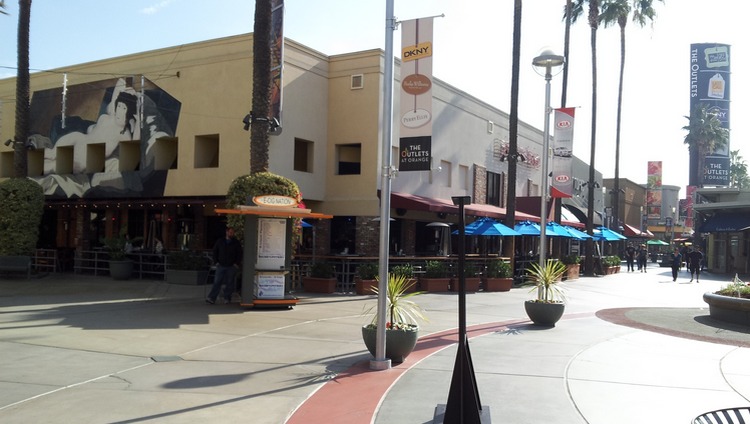 With a renewed focus on factory stores, the mall draws tourist groups eager to take advantage of the discount pricing.
The Outlets are located in Orange County, California, at the intersection of three major freeways, I-5 and State Highways 22 and 57, and only 5 miles from the Disneyland resort district. Mall hours: Fri to Sat 10:00am – 11:00pm Sun to Thurs 10:00am – 9:30pm.
Parking can be a little bit hard to find at peak times, but you should always be able to find a spot if you do not mind walking. During the week, except for holidays, you will have the Outlets to yourself. Weekends the Outlets at Orange come alive and can get very crowded.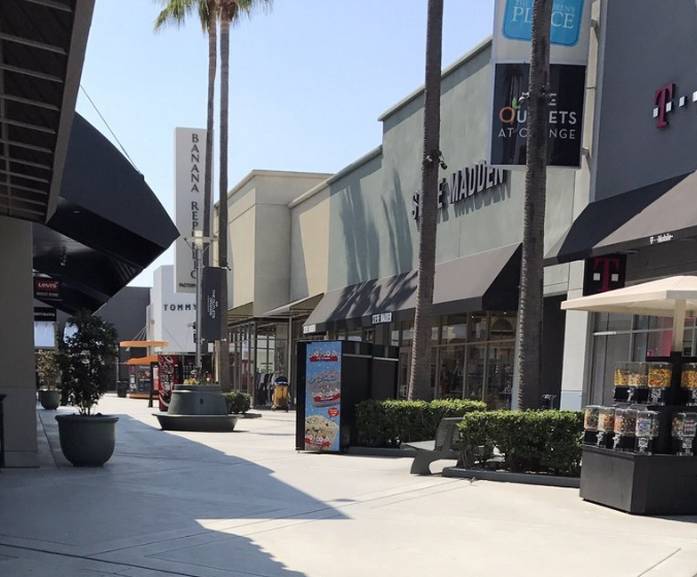 The Outlets at Orange has one of the best selections of restaurants in north orange county, and the shopping is not too bad either. Check out this trendy mall; you will not be disappointed. Address 20 City Boulevard West Orange, CA 92868.