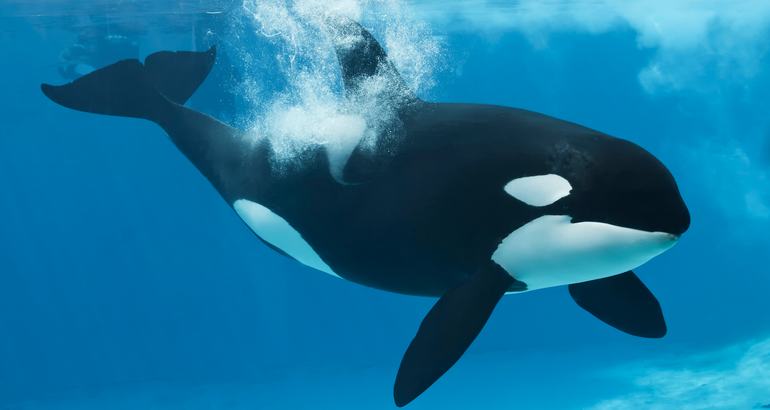 SeaWorld San Diego is focused on the ocean and its magnificent creatures. A medium-sized park, at 21-acres, that easy to walk across, with rides, animal exhibits — some interactive — and shows. Seaworld is a fun place to visit for families with kids of all ages and is open year-round, with longer hours, and nightly fireworks show in the summer.
SeaWorld San Diego Discounts:
---
Ticket valid for up to 7 days of unlimited admission from the first park visit. Save $21.00 on each ticket.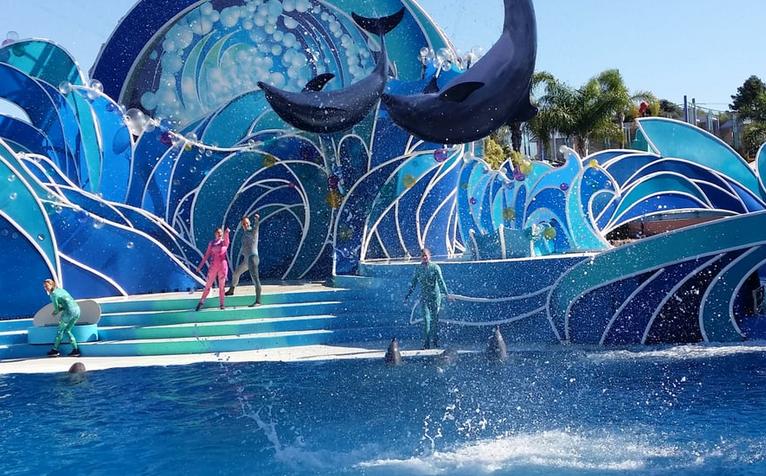 And while navigating the park is relatively simple, we have put together an easy how-to guide to help visitors get the most out of their day when visiting SeaWorld San Diego.
First, guests should buy discount tickets ahead of time online. Much like booking a hotel or an airline ticket, buying a SeaWorld admission ticket directly at the gate on the visit is rarely the best-priced option.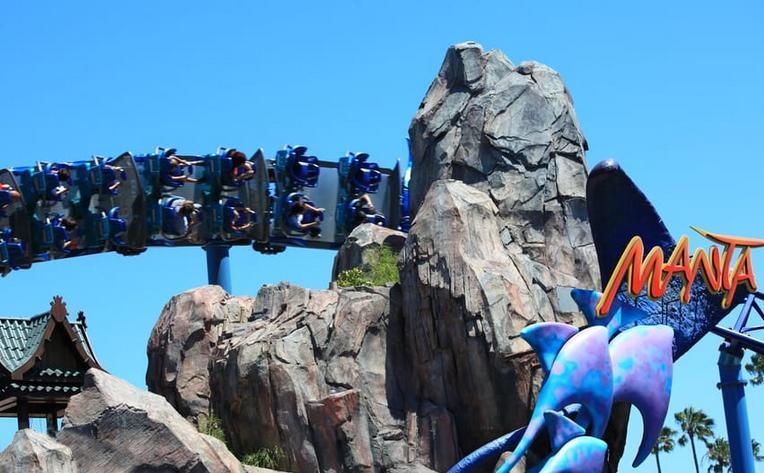 Things to do SeaWorld San Diego
With the map in hand, visitors need to use peak hours to their advantage, planning to see and do the most popular exhibits and rides during peak meal hours and the most popular shows.
Because lines can get quite long as the day goes on, it's best to hit the few rides the park has, first thing when the park opens in the morning, starting with Journey to Atlantis, a roller coaster with two big splashy dips. After getting wet there, riders can get even wetter, riding on Shipwreck Rapids or Riptide Rescue a spinning thrill ride.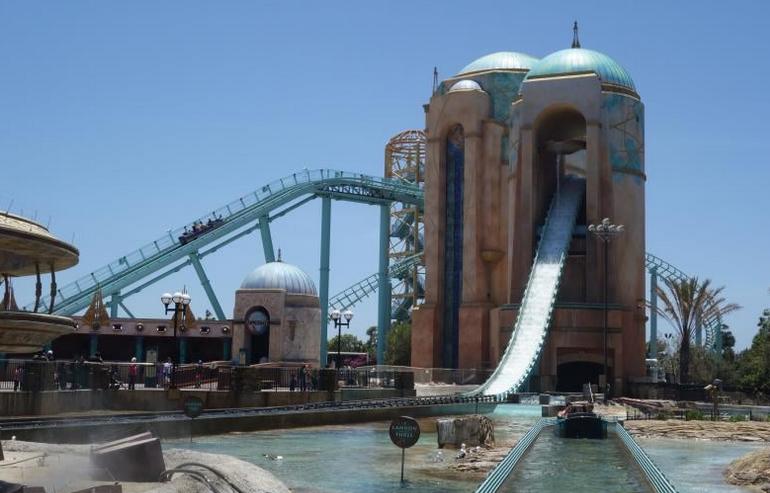 The Bayside Skyride is much less thrilling but worth the time, which features a gondola ride over San Diego Bay. And if visitors still haven't seen enough of San Diego, a trip on the Skytower Ride provides 360-degree bird's eye views of the park and the surrounding area.
Kids Attractions SeaWorld San Diego
There are also three fun rides and a couple of shows for young children in the park's Sesame Street Bay of Play area. After hitting up all the rides, guests will want to begin drying out and planning a show schedule.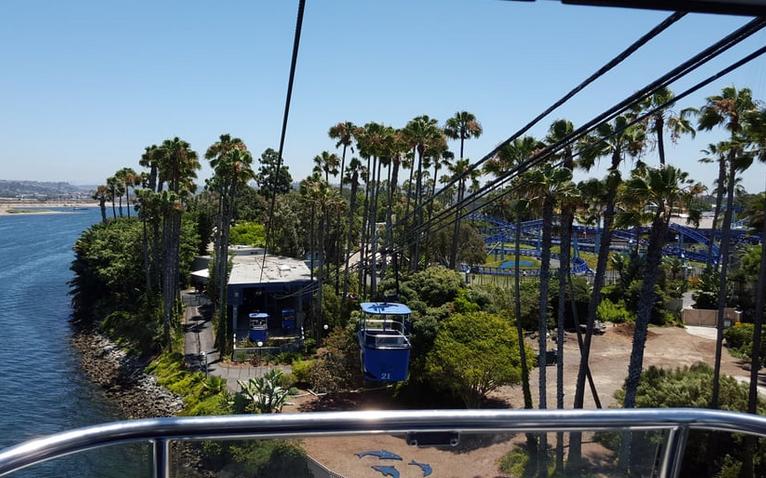 Shows Seaworld San Diego
There are nine different shows to choose from inside SeaWorld San Diego, three of which only take place at night and range from five minutes in length to 20-25 minutes.
Visitors need to arrive at the shows a little early to grab a good seat and make sure that they pay close attention to the "splash zone" seating area if they don't want to get wet after drying off from the morning's thrill rides.
Perhaps the most popular show, besides the new Shamu show "One Ocean," is "Blue Horizons," a performance featuring leaping, spinning dolphins, and humans dressed up like birds performing Cirque de Soleil-like acrobatics in and out of the water.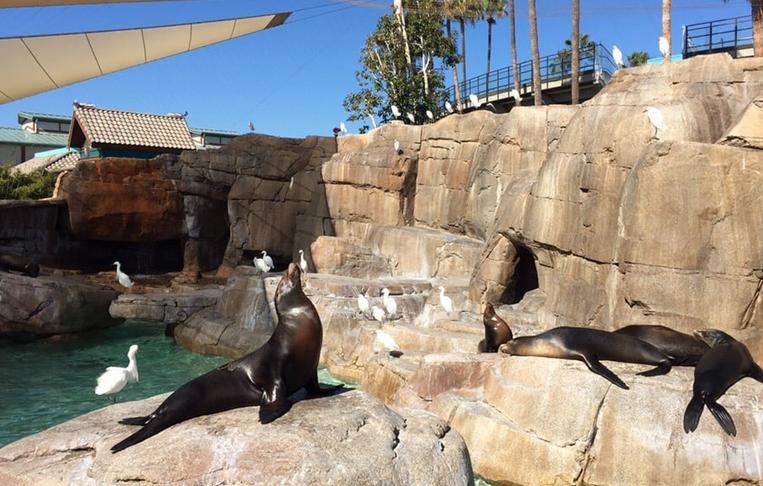 It's a crowd-pleaser for all ages and an excellent place to begin the day's show schedule, especially as an alternative to battling the large crowds who see Shamu first.
Guests looking to maximize their time at the park will want to check out the walkthrough exhibits while traveling from one show to another.
Exhibits SeaWorld San Diego
These include Antarctica: Empire of the Penguin, Dolphin Cove, Manta Aquarium, Pacific Point Preserve, Shark Encounter, and Turtle Trek, and are all excellent ways to pass the time while waiting for shows to begin.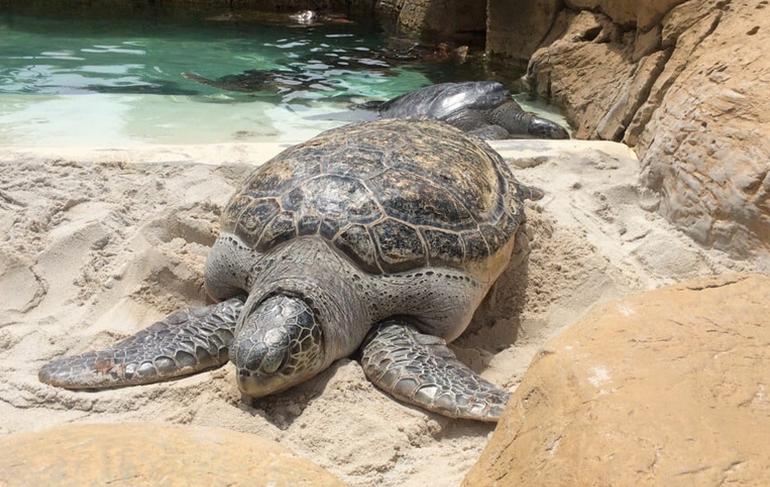 Next up is "Pet's Rule," a humorous show filled with animals like dogs, cats, ducks, and pigs performing numerous tricks. It's hit with the kids, as is the Polar Express Experience and Clyde and Seamore's "Take Pirate Island," a sensational tale performed by a pair of unruly sea lions.
Finally, the perfect way to end the day is by experiencing the "Shamu's Celebration: Light Up The Night" show.
Starting this summer, this nighttime production is a high-energy show that includes new, original music and production elements, as well as new killer whale behaviors.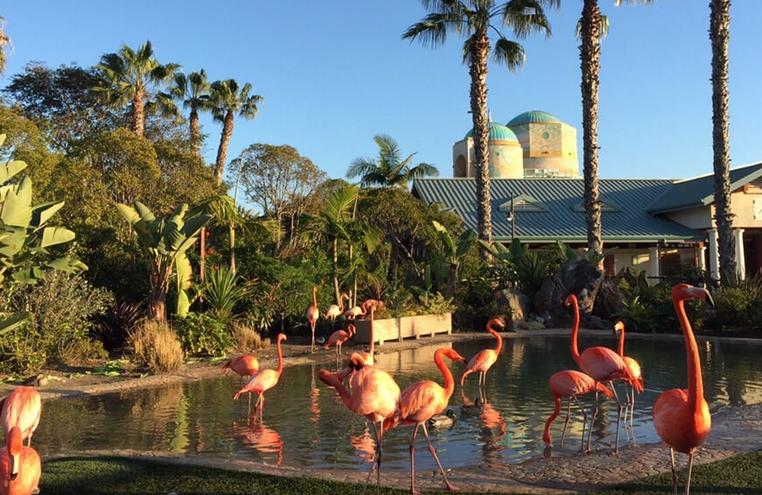 Getting To SeaWorld San Diego
SeaWorld San Diego is open daily and located just north of downtown San Diego in Mission Bay.  Address: 500 Sea World Dr, San Diego, California.
Check your local Costo store. They may have discount SeaWorld San Diego tickets.  Currently, the Auto Club is not offering a discount for Seaworld.  Military discounts are offered for active duty and veterans.