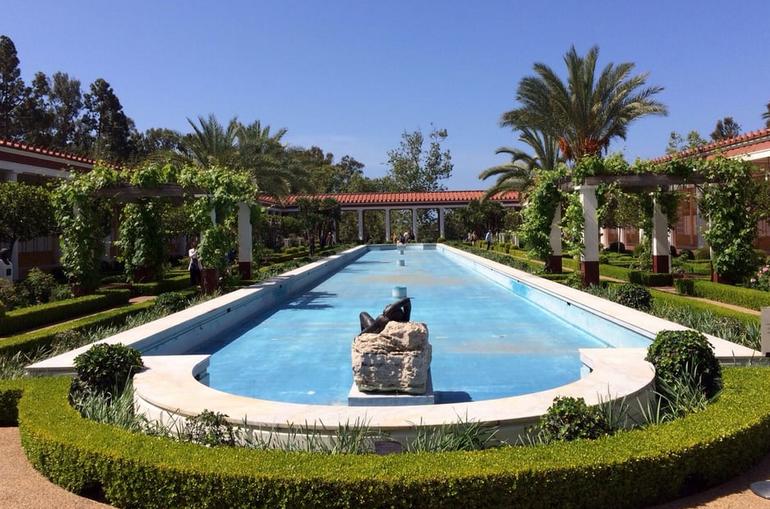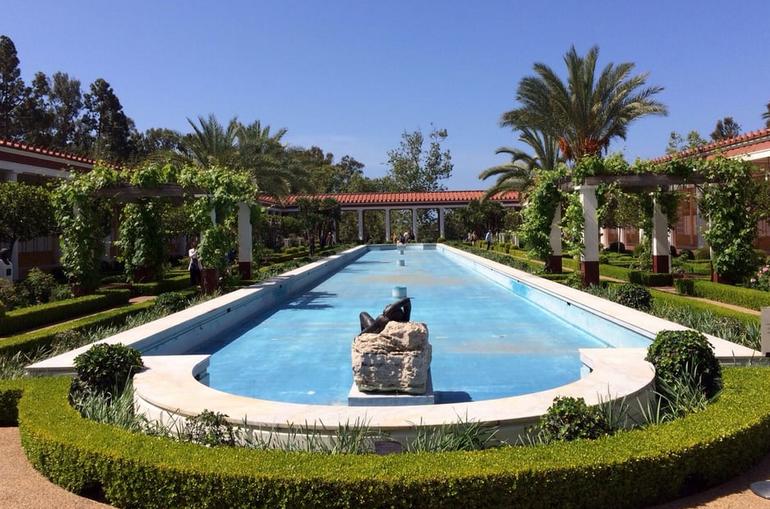 Here is a list of Southern California Museums to put on your bucket list. SoCal is home to some of the most extraordinary museums in the United States. Automotive, Aerospace, California History, Natural History plus unique museums you will only find in the Golden State. 
Railroad Museums
If you love trains, the Orange Empire Railway Museum is the perfect day trip destination for you. Located in Perris, California, the railroad museum was founded in 1956 at the Pinacate Station as the "Orange Empire Trolley Museum." Many of the locomotives on display came from scrap yards after serving their everyday duties. They, along with historic trolley cars, have been brought out of retirement and restored for train fans to enjoy.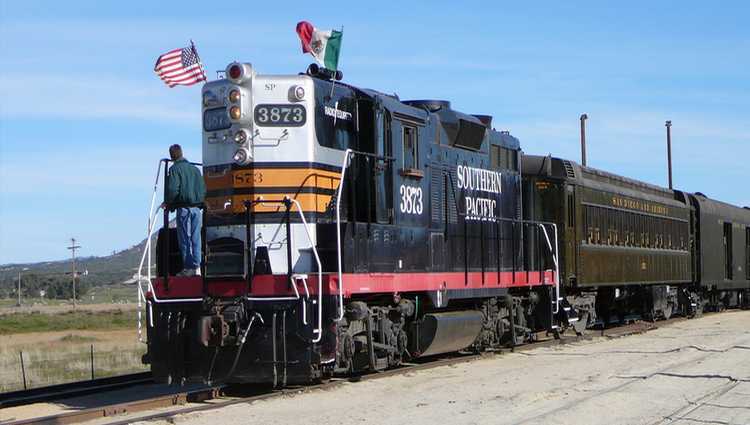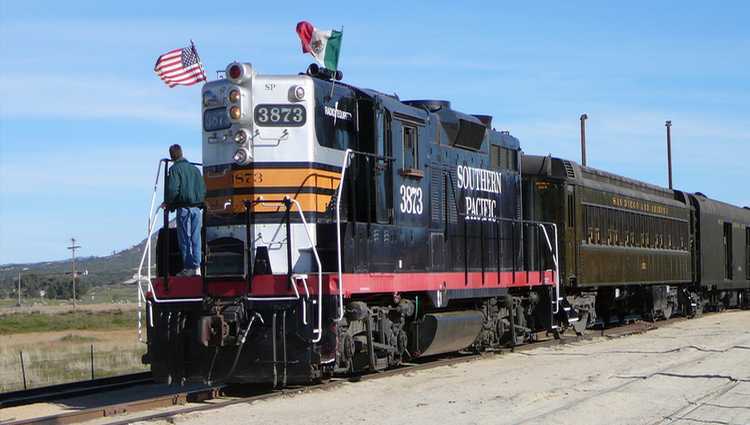 Pacific Southwest Railway Museum is on the grounds of what used to be Camp Lockett. The gymnasium building of the camp is now the Pacific Southwest Railway Museum car shop. On the property, you will find numerous pieces of railroad equipment in various stages of repair, from passenger cars to locomotives and everything in between. Train excursions run on weekends.
South Coast Railroad Museum.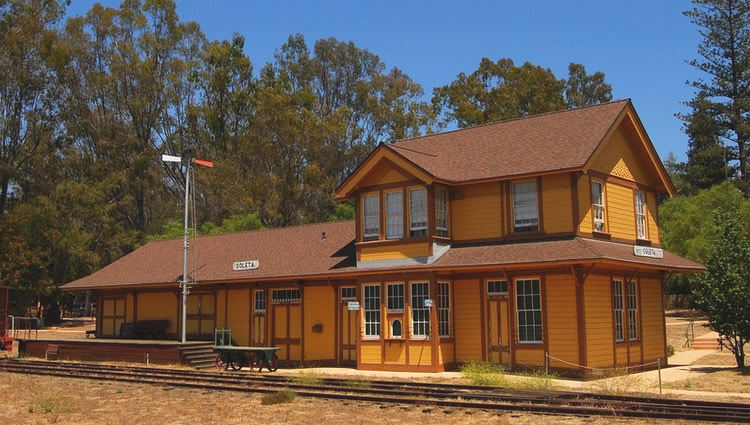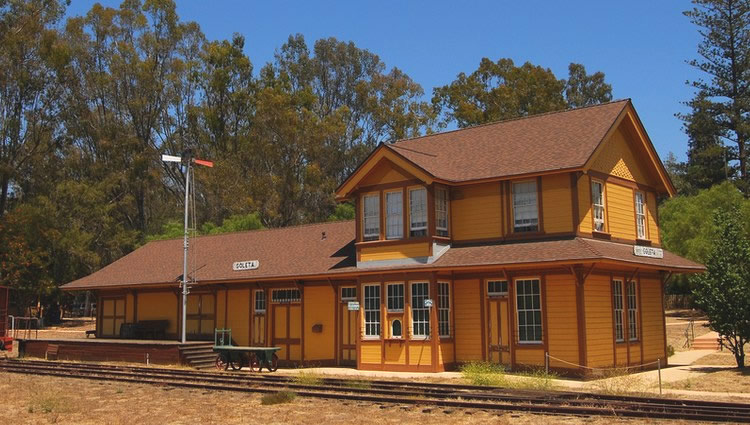 South Coast Railroad Museum housed inside a 1901 Southern Pacific Railroad Depot. A miniature-train and handcar rides are the museum's most popular visitor attractions. The Goleta Short Line miniature train ride operates year-round on weekends.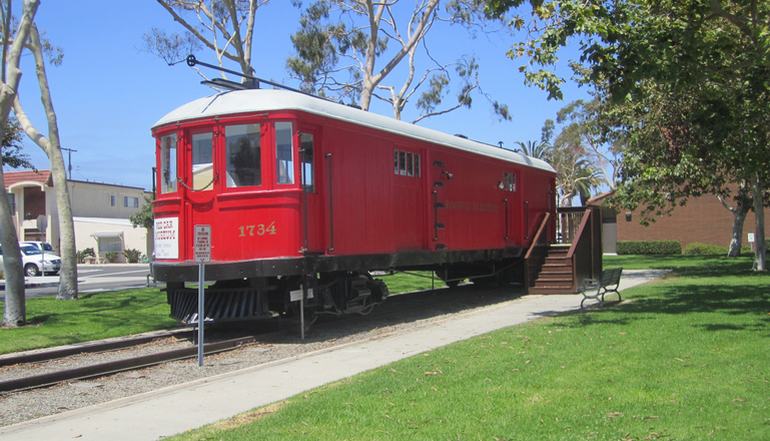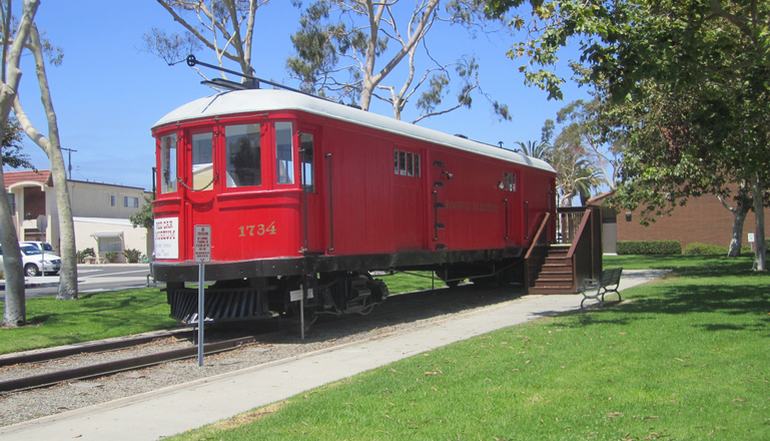 You can find the Seal Beach Red Car Museum inside Car No. 1734, a restored Pacific Electric Railway car on the corner of Main and Electric. The museum is a rare and unique glimpse into the mass transit system that once served Southern California using streetcars. The interior of this car houses historical artifacts and is open to the public every second and fourth Saturday of the month between noon and 3 pm.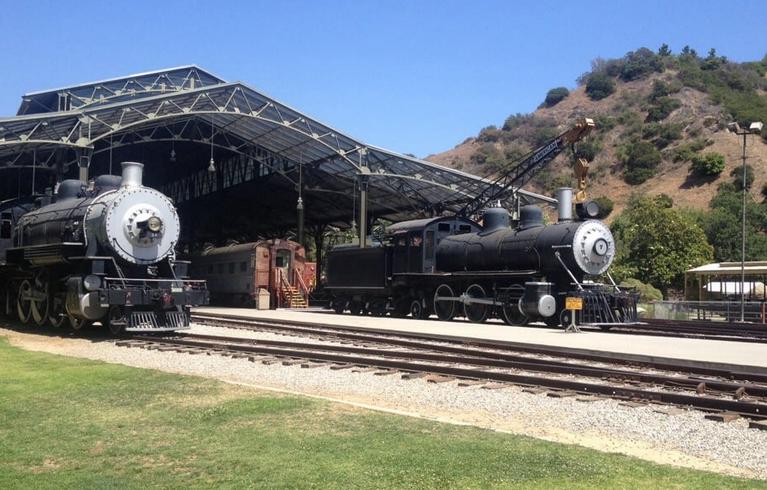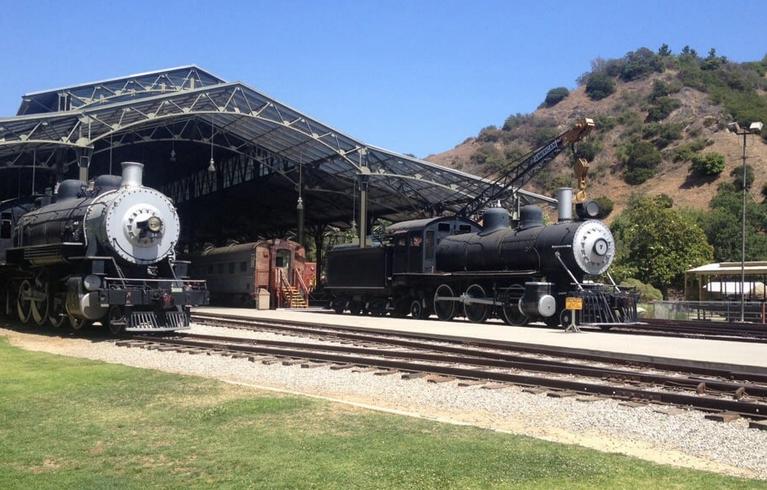 Visitors can view a collection of locomotives, cabooses, passenger cars, and motor cars from 1880 to the 1930s. Kids are allowed to climb aboard some of the locomotives and experience what it would be like to be an engineer on one of the massive train engines. Visitors can ride a miniature train that circles the museum.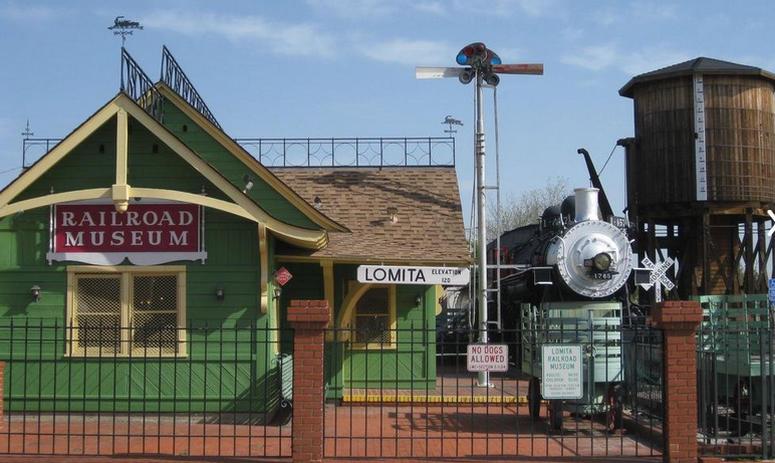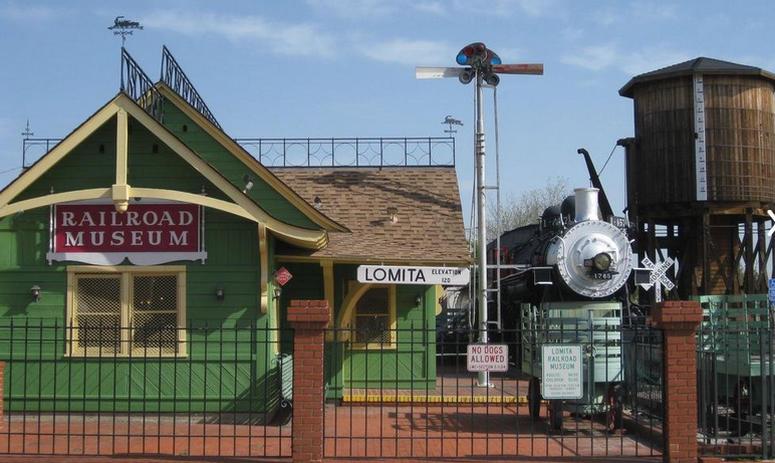 Housed in a turn of the century railway depot, the little museum is the cornerstone of a community park. Featuring A small but impressive collection of rolling stock is on the property, including a Union Pacific caboose, Santa Fe caboose, boxcar, oil tank car, and the pride of the museum a 1902 Baldwin steam locomotive. Inside the train depot, there is a collection of railway artifacts, including conductor hats, railroad lanterns, railroad spikes, clocks, whistles, and photographs.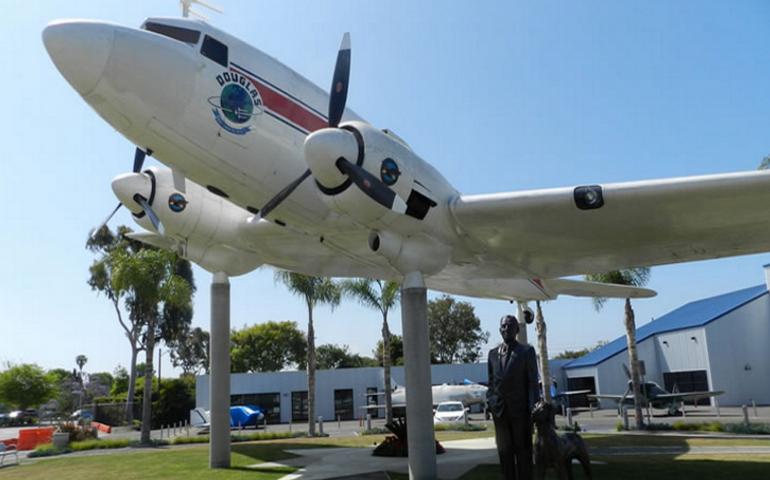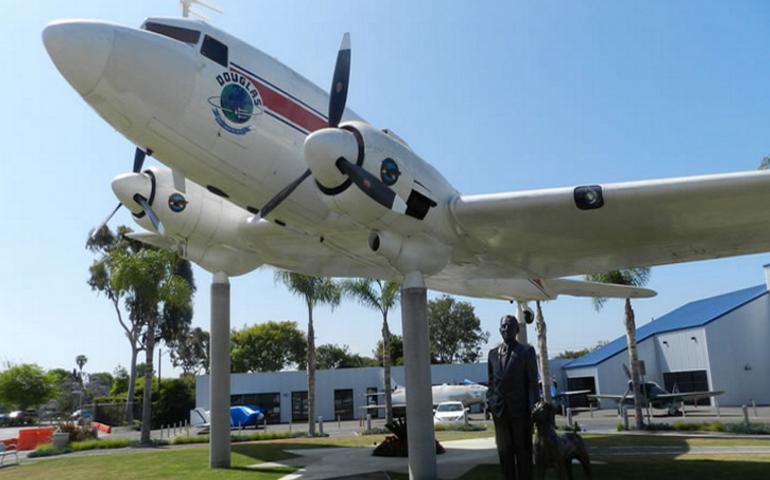 Aircraft Museums
Inside the 22,000-square-foot museum, two-story structure planes that are on display range from replicas of a Wright Flyer to a single-seat BD-5 microjet featured in the opening scenes of the James Bond movie "Octopussy." There is also a replica Lockheed plane like the one flown by aviation legend Amelia Earhart, a Lockheed T-33, and a Boeing 727 cockpit exhibit.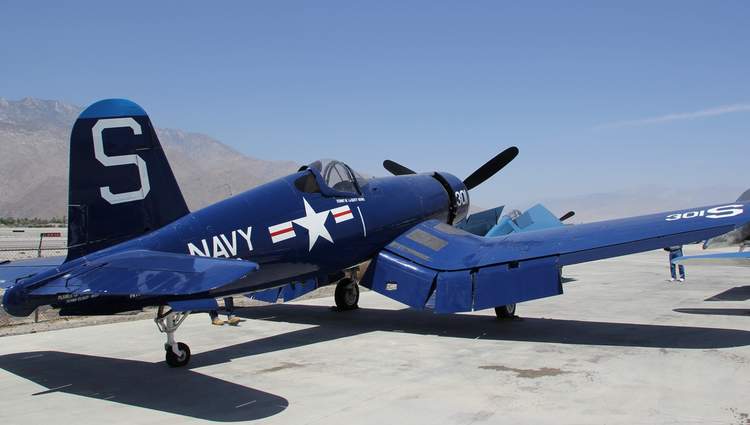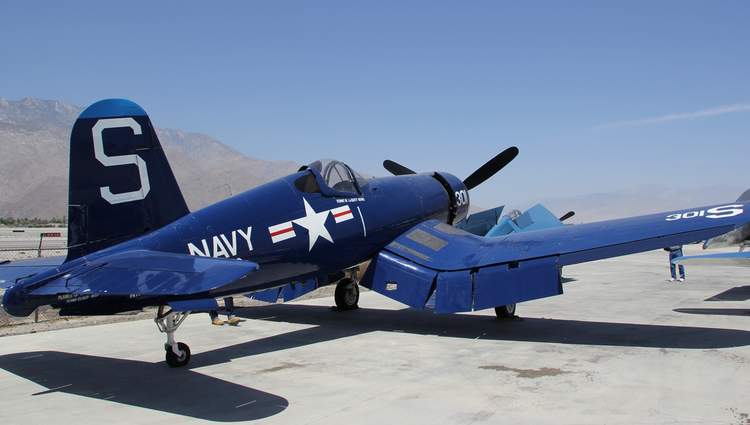 Palm Springs Air Museum is home to one of the nation's most extensive collection of World War II flying aircraft that are all displayed in modern, climate-controlled hangars. Over 30 fighters and bombers are in the group, including a P-51 Mustang, a Lockheed Shooting Star, a Spitfire, and even the famous F-14 Tomcat, many of which are available for special events where visitors can take a seat in the cockpit for a once in a lifetime experience.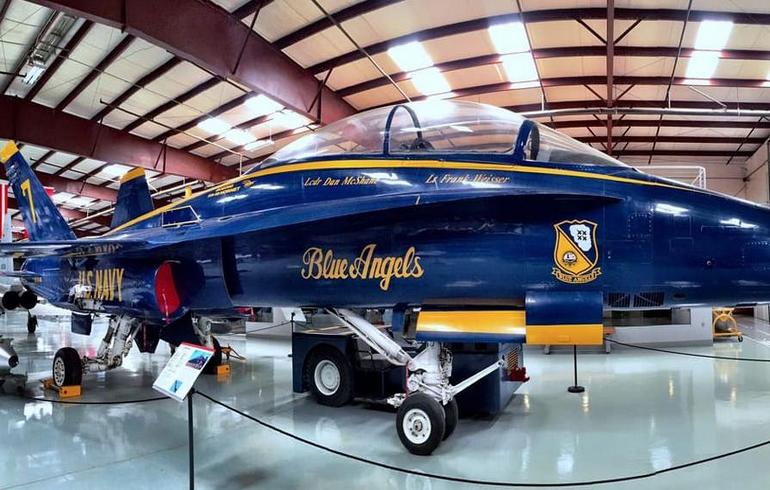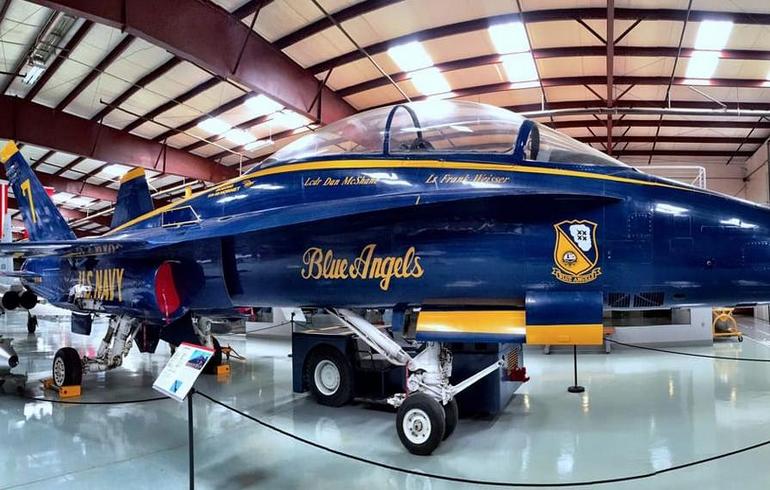 Yanks Air Museum is perfect for those that can't get enough of those magnificent men and their flying machines. Over 200 historic aircraft from the early days of flight to modern-day aircraft are on display here. The west hanger houses 37 aircraft, several vehicles, military armament, and aviation memorabilia covering a period of 1903-1931. It consists of a 1918 Curtiss JN-4d "Jenny," North American Mitchell III B-25, and a pair of P-51 Mustangs.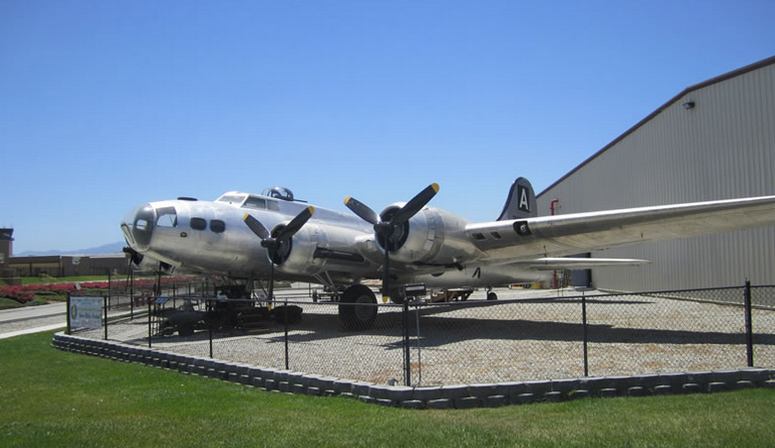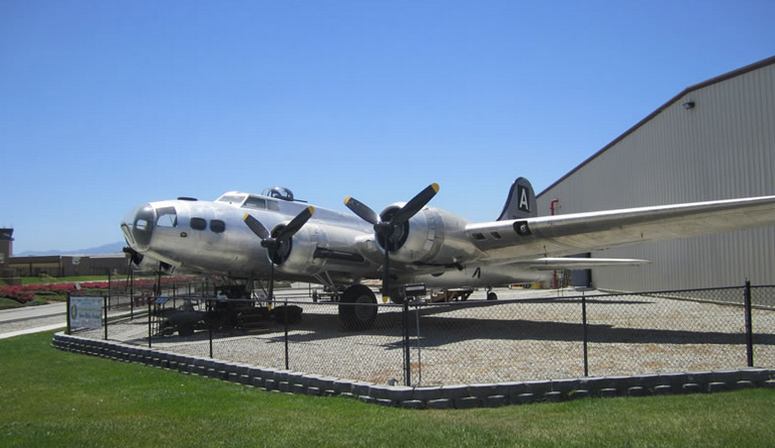 See the world's first all-metal monoplane (the Boeing P-26), and the sole surviving examples of the Northrop N9MB Flying wing, Horton brothers glider, as well as various carrier aircraft, attack aircraft, fighters, fighter-bombers, and the legendary B-17E, "Swamp Ghost." Also, at the air museum is the best collection of Japanese military warplanes that include the only flyable Zero-sen with an original Sakae engine.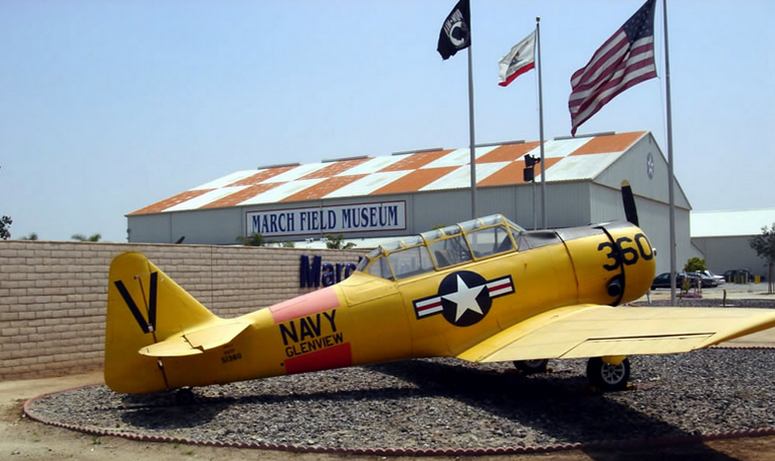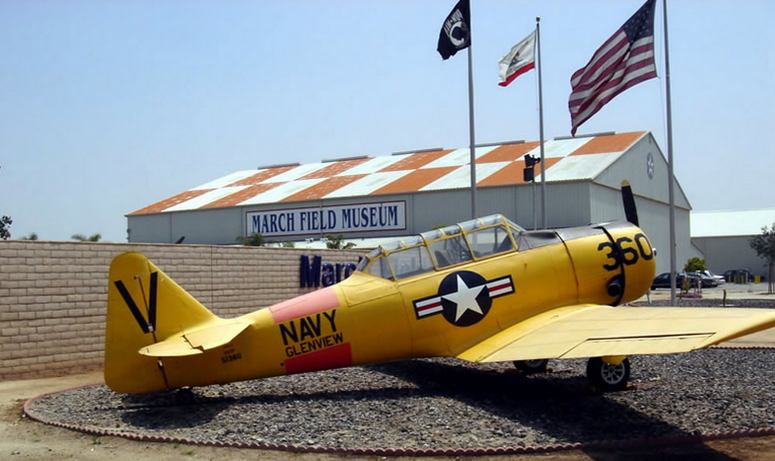 March Field Air Museum serves as home to over 70 historic aircraft and many inside displays relating to the history of March Field, now known as March Air Reserve Base. Inside the museum hanger, you will find vintage aircraft and exhibits relating to the history of military aviation. Outside you will find a vast collection including the famous record-breaking Lockheed SR-71 "Blackbird" and a B-29 Super fortress.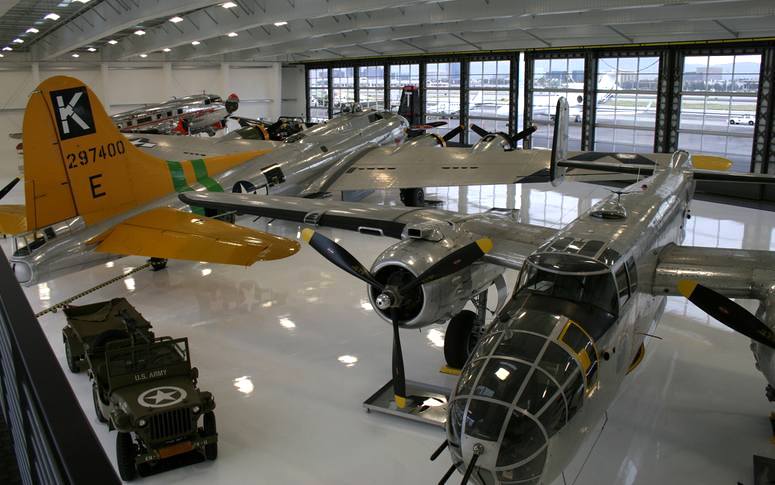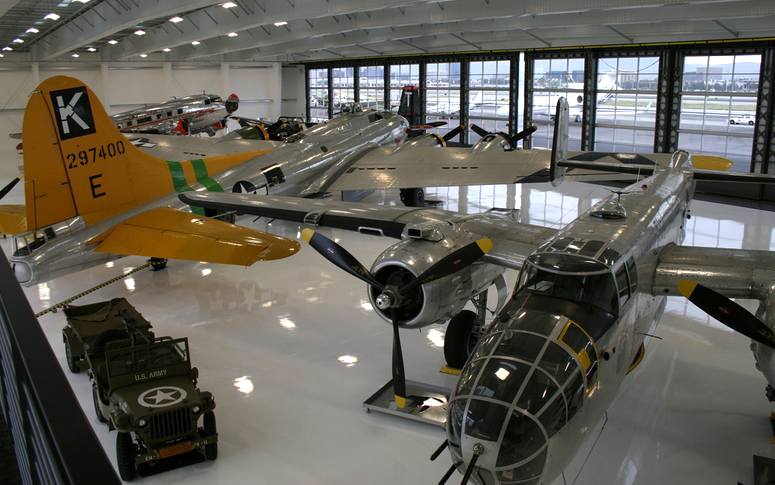 Lyon Air Museum is adjacent to the runway of John Wayne Airport in Santa Ana. Exhibits include WW2 aircraft, vintage autos, military vehicles, and motorcycles. The museum also features military artifacts and photos.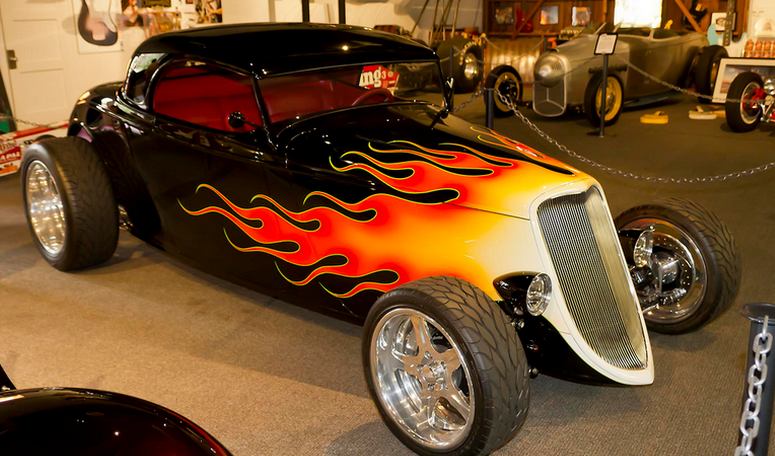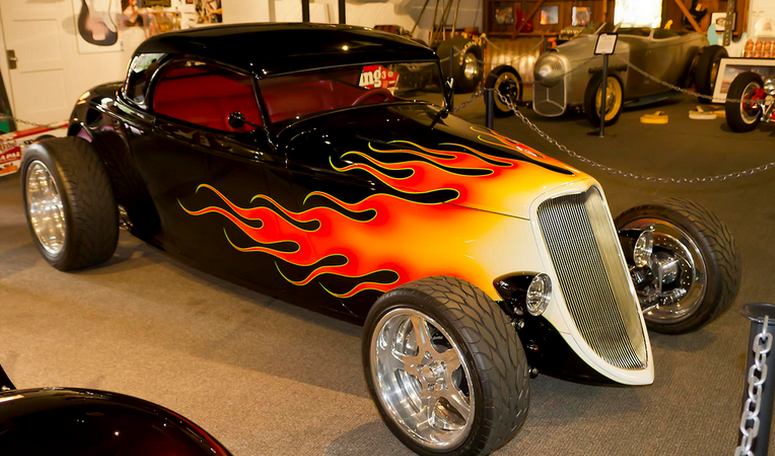 Automotive Museums
This 28,500-square-foot museum is well curated and is pretty much the king of drag racing history with an incredible collection of cars. From nostalgic drag racers, street rods, vintage gassers, funny cars, and even a dozen or so motorcycles.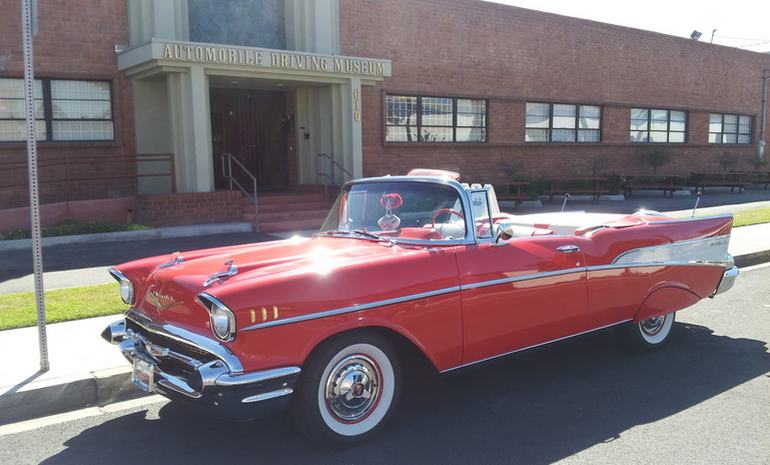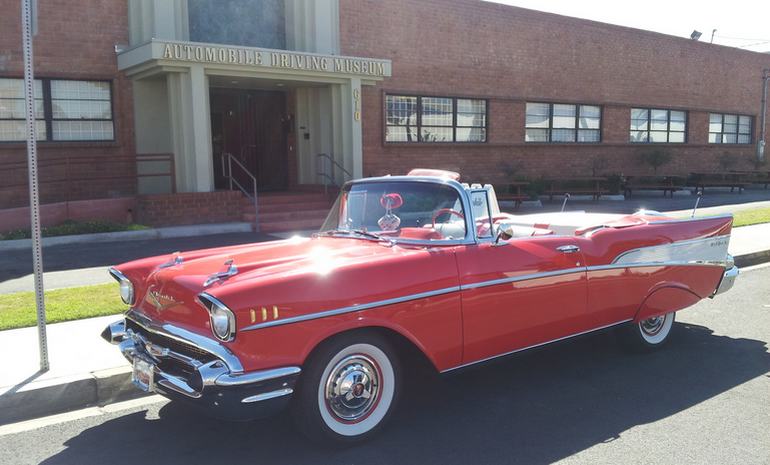 The Automobile Driving Museum has a remarkable, rotating collection of nearly 150 classic, antique and historic cars, all with their retro color schemes, attractive hood ornaments. On Sundays, guests can take a drive in a piece of history, as they are whisked around in a pristine classic car.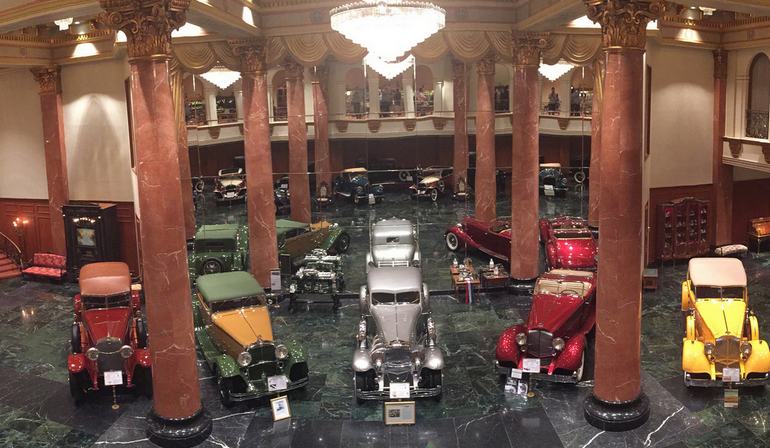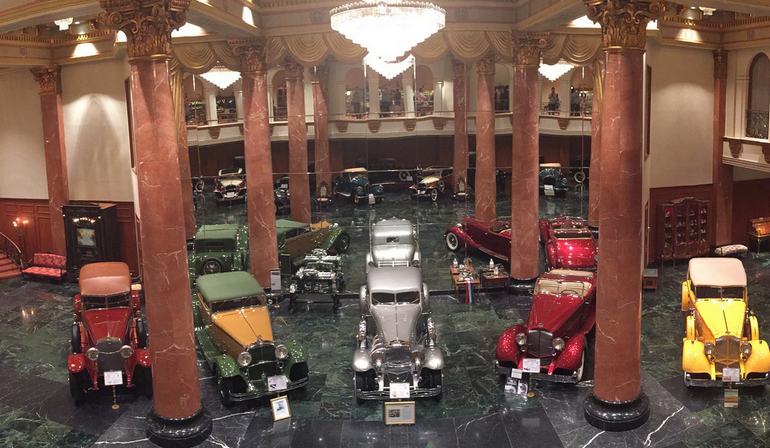 The main museum is a single level building that contains mostly rare, beautifully restored automobiles from the 20s and 30s. You will find a few Ford, Dodges, and Chevy's, but this collection is more about luxury cars. There is also a massive collection of hood ornaments, and an extensive library available for automotive research.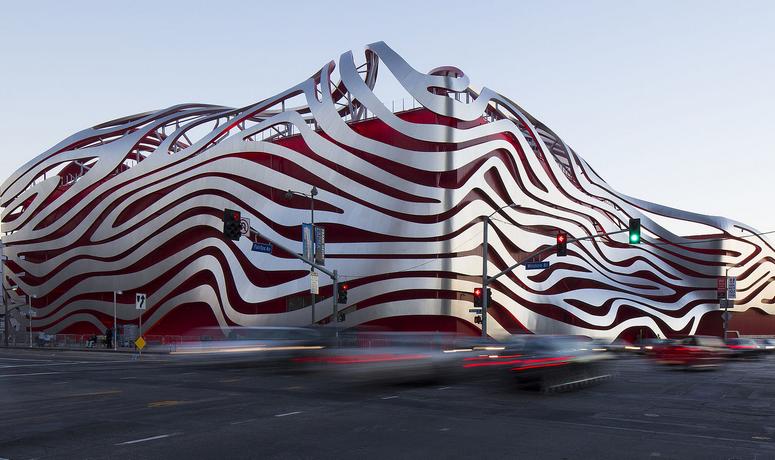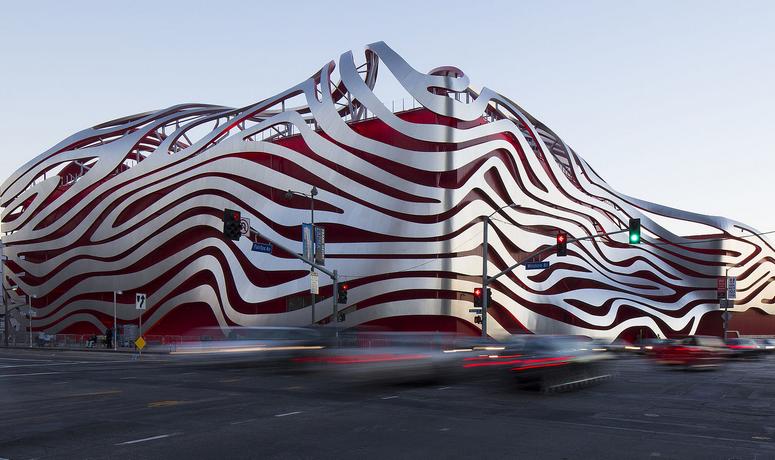 With three full floors and over 300,000 square feet of exhibit space, the Peterson houses one of the most extensive galleries of cars and motorcycles, intended to show not only the beauty of vehicles but to educate its visitors.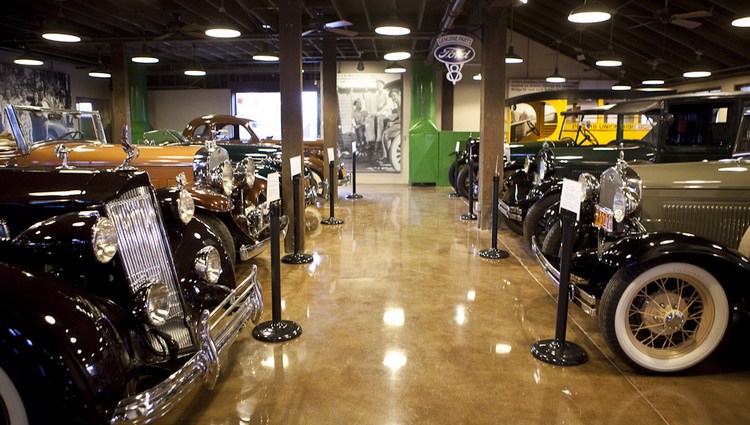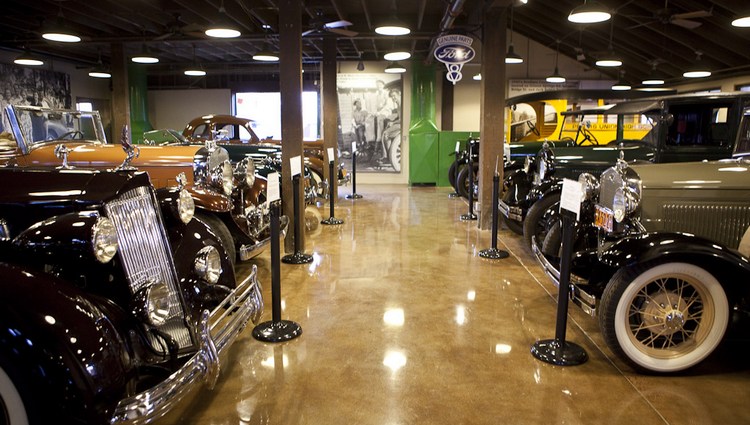 Motte Car Museum houses an eclectic collection of cars all on display, including a 1928 Ford Model A pickup, a 1931 Cadillac Cabriolet, a 1924 Model T school, and World War II transport vehicle — one of only four of its kind known to exist.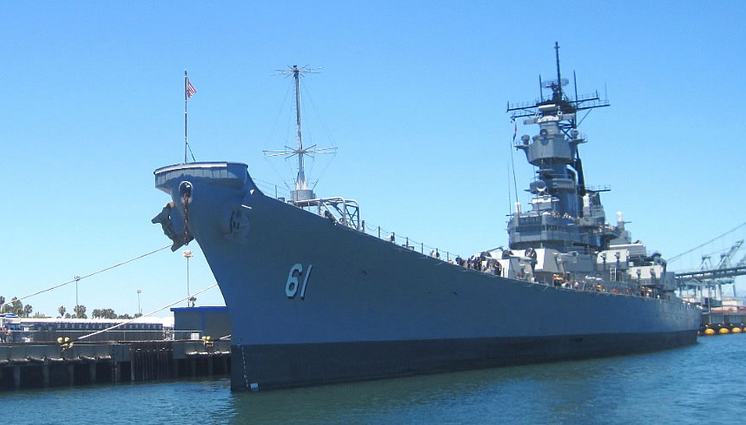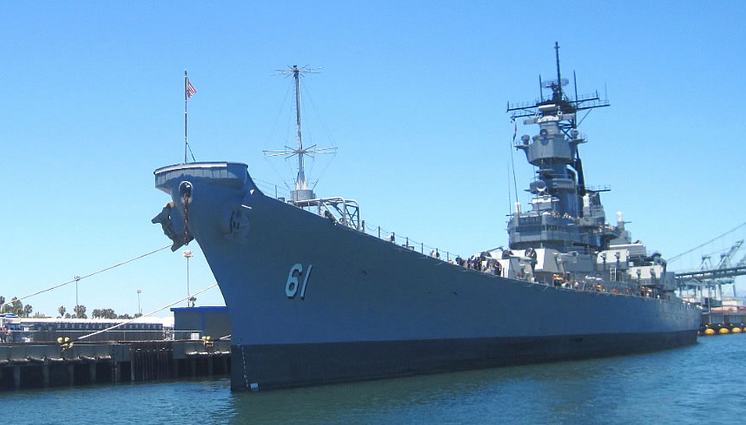 Maritime Museums
Located in San Pedro, California, the USS Iowa is a floating naval museum. Self-guided tours let visitors explore seven decks of this massive ship. One of the many highlights of this trip is the enormous 16-inch big guns located on the main floor.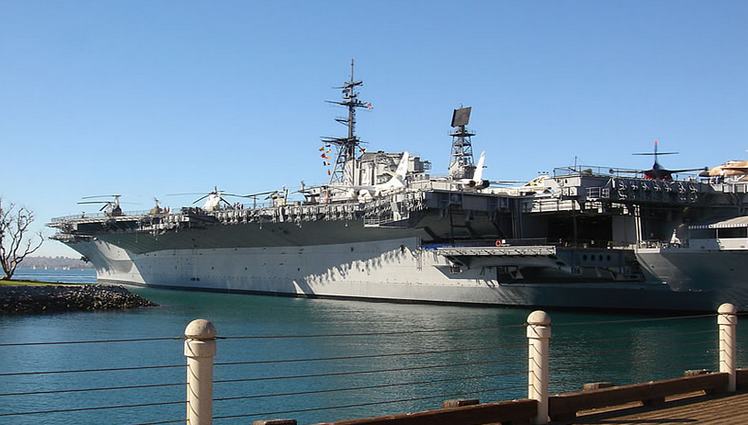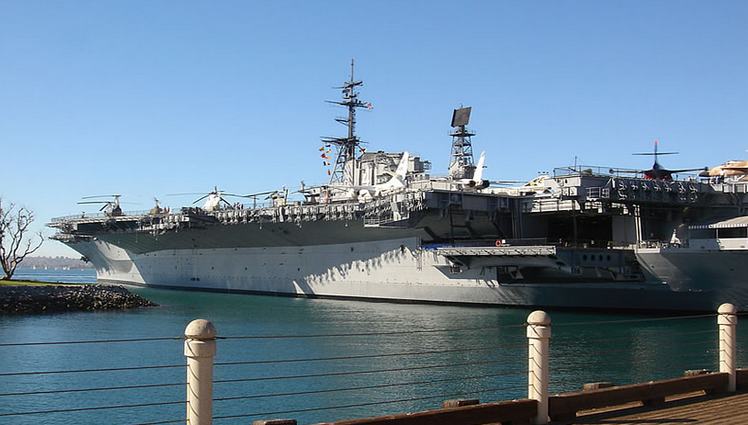 USS Midway Aircraft Carrier Museum is in downtown San Diego at Navy Pier. Visitors to this historic warship can view restored aircraft above and below deck along with exhibits and displays about the aircraft carrier.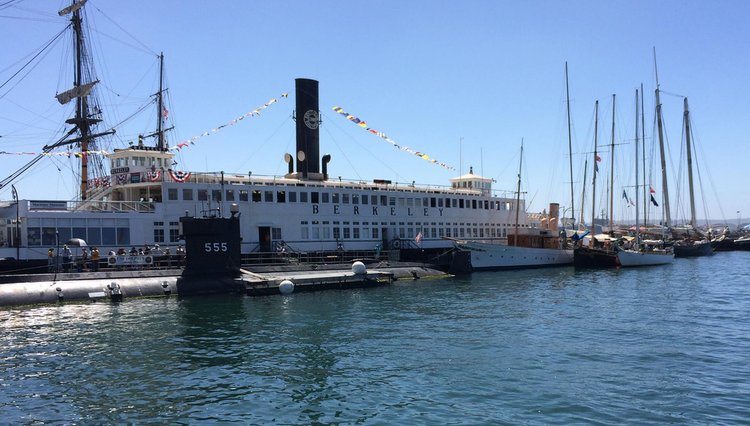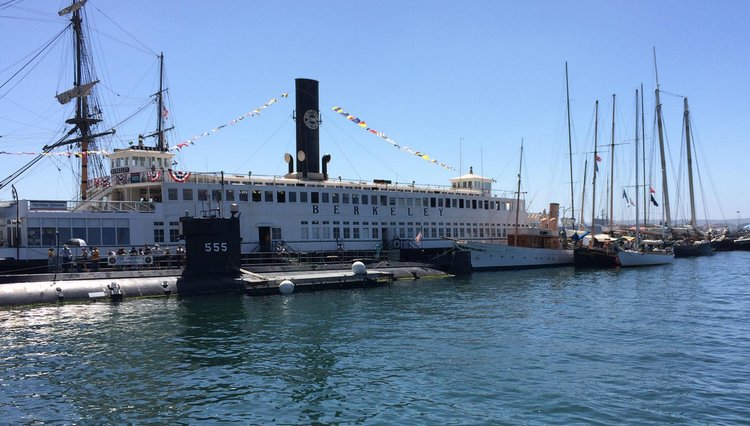 The Maritime Museum of San Diego is located downtown and offers one of the largest collections of historic ships in the country. You can see submarines, ferry boats, and tall ships, and the star of the museum, the 1863 tall ship Star of India.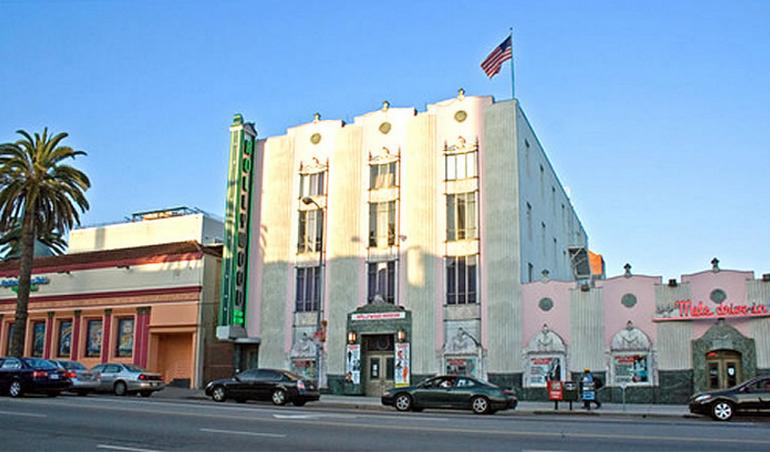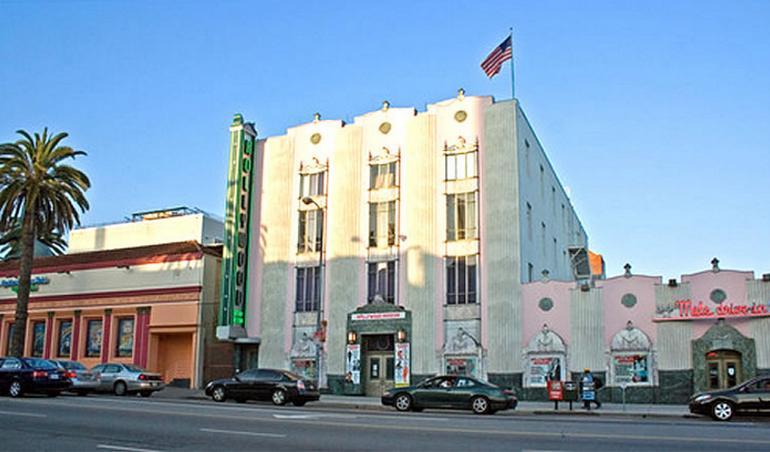 Unique Southern California Museums
The Hollywood Museum in the Max Factor building, a four-story structure that was home to the make-up artist Max Factor. It is within the private salons that Marilyn Monroe became a blonde, and Lucille Ball got her famous red locks.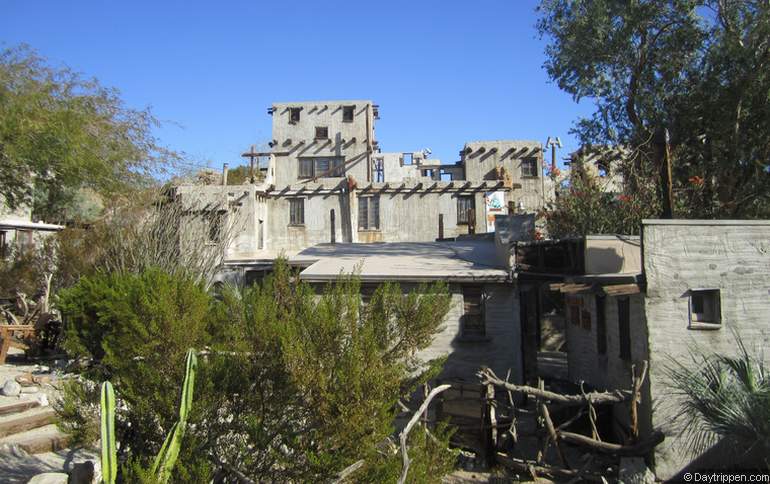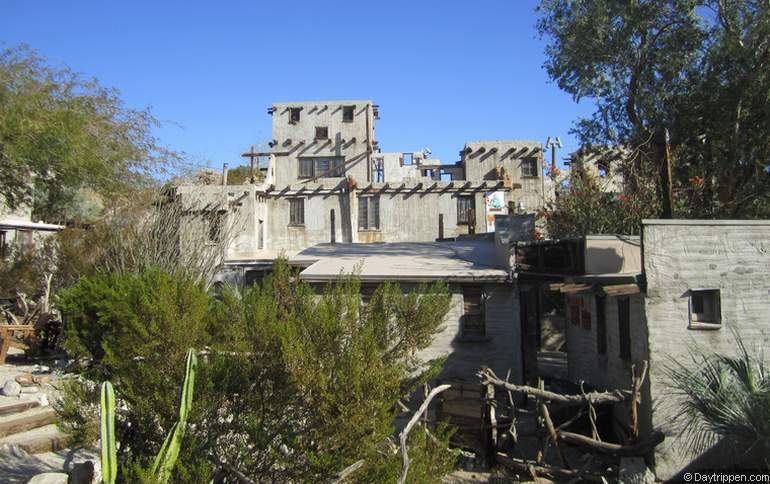 Cabot's Pueblo Museum is one of Southern California's most unique buildings. It all started with one man's dream. He was an extraordinary individual who worked hard and traveled to many places. Inside the museum, you will find a collection of Native American pottery, early 20th century photographs, and artifacts from Cabot's Alaskan adventures.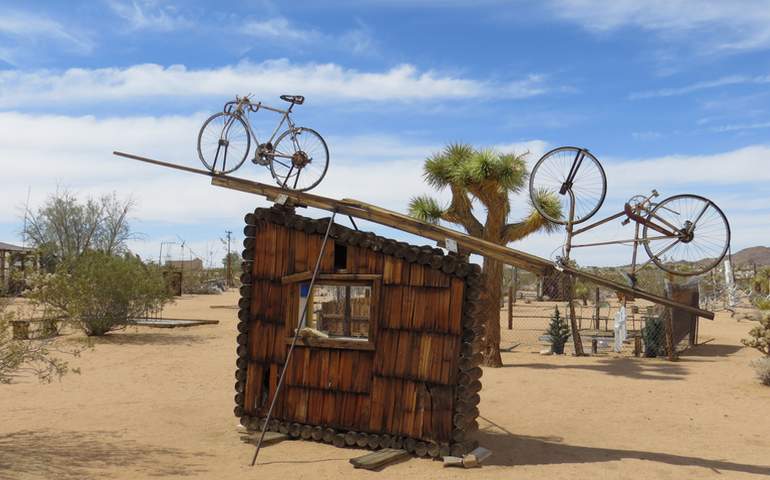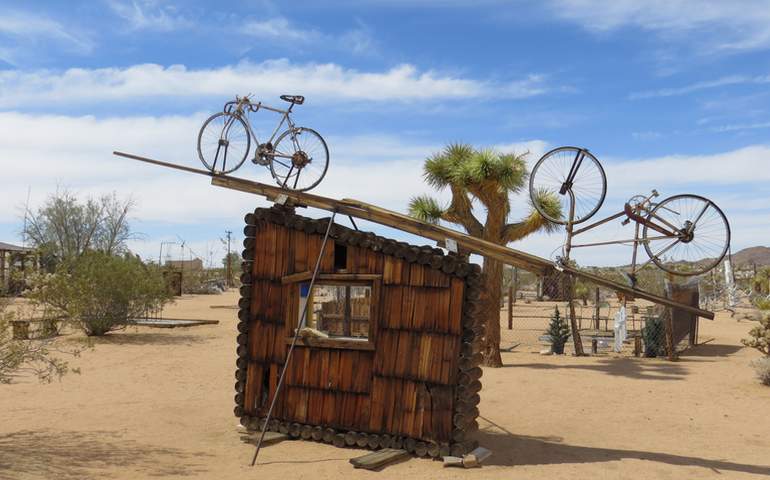 Artist Noah Purifoy (1917-2004) moved to the desert to escape the hustle and bustle of Los Angeles. He spent the last 15 years of his life creating amazing sculptures, buildings, and artwork out of recycled material.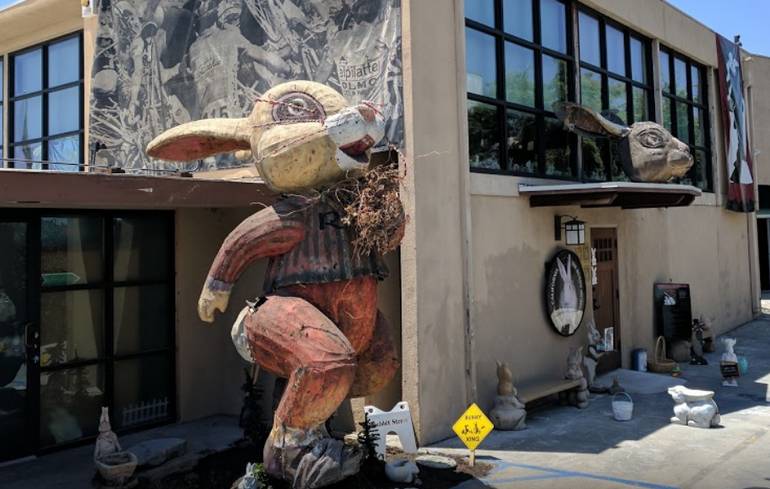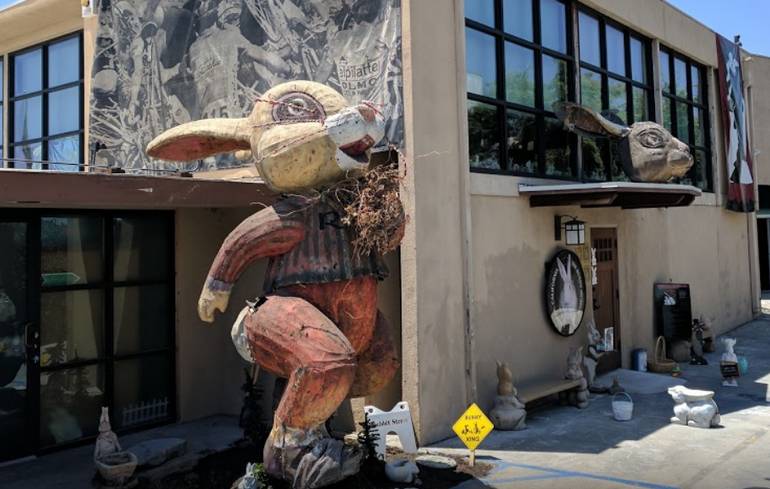 List of unusual one-of-a-kind museums not listed on tourist websites. Everything from skeletons and crime scenes to the jail from Silence of the Lambs with Hannibal Lector.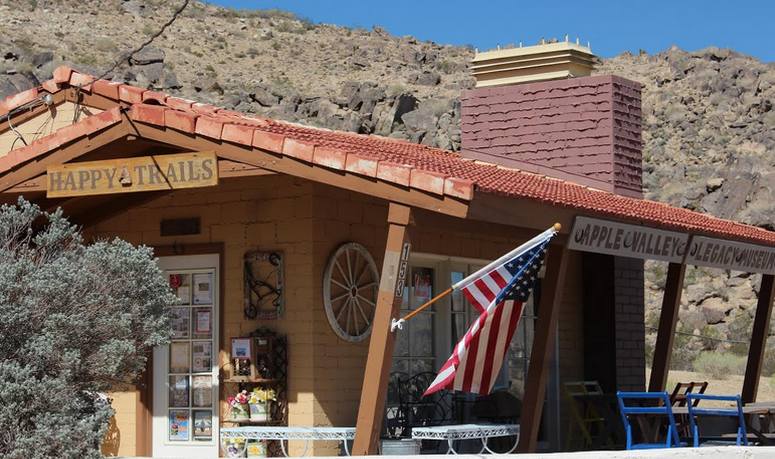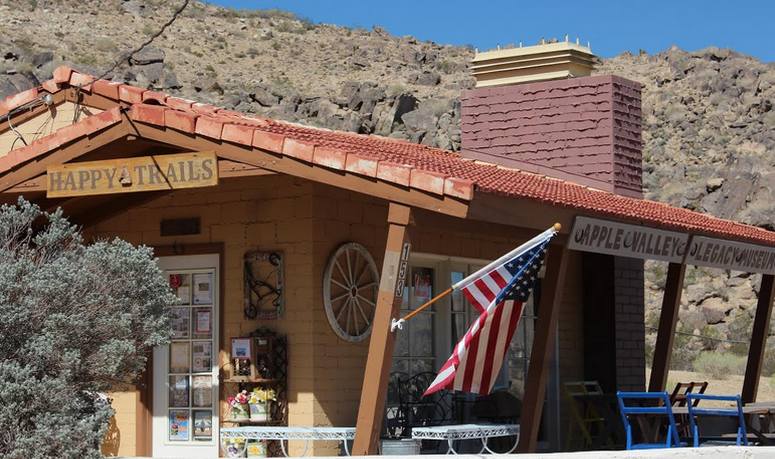 The Apple Valley Legacy Museum is the newest spoke in a wheel of preserving the town's past. The mini-museum/visitor's center is a great place to learn about the area's history and ideas for maintaining local icons.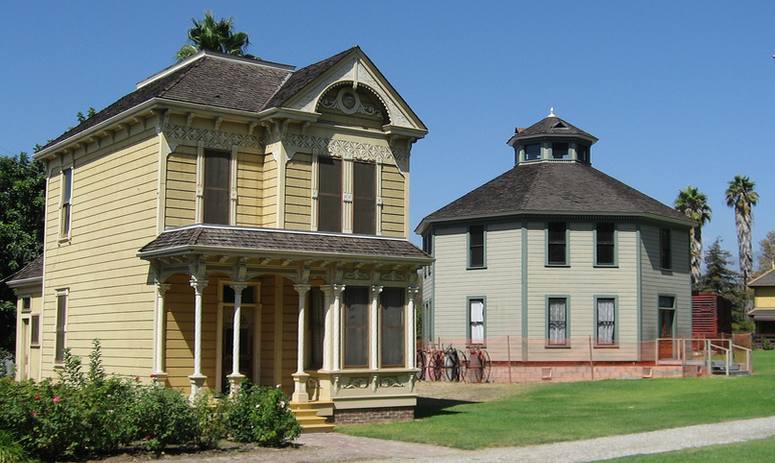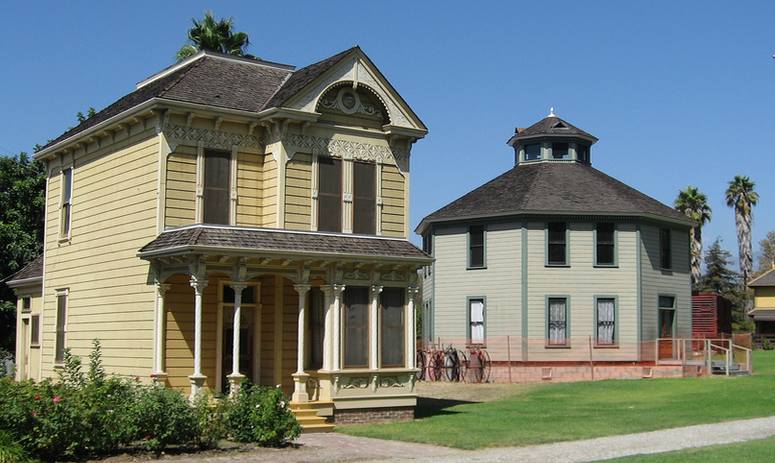 Heritage Square Museum is located alongside the concrete banks of the Los Angeles River in downtown LA. The museum houses a collection of structures from the late 1800s that were saved from demolition and moved to Heritage Square.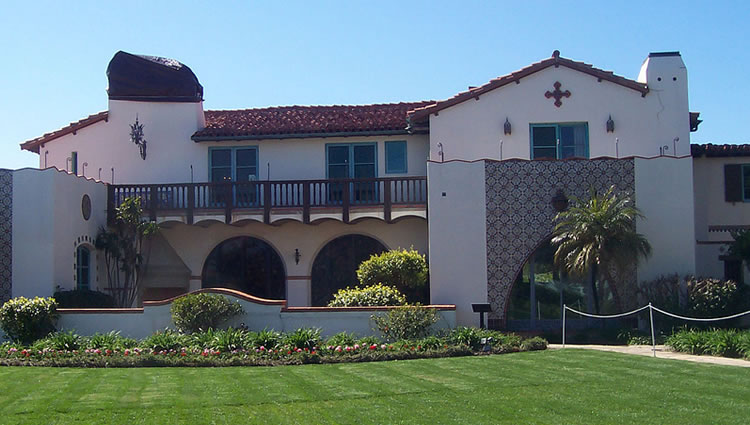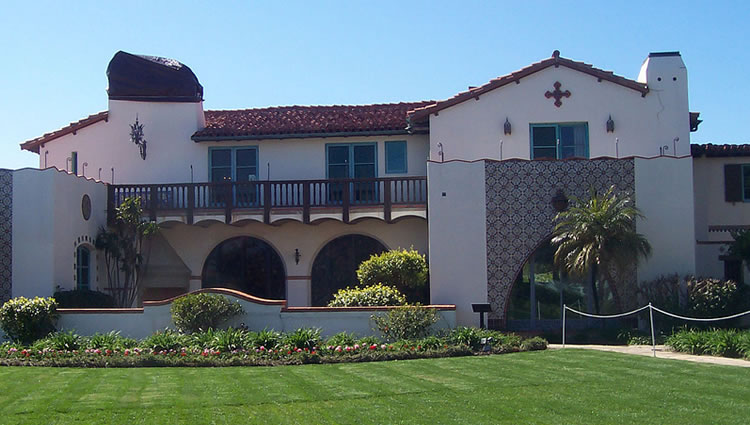 Adamson House Museum ranks among some of the most magnificent homes in California—a mini Hearst Castle, Los Angeles style on Malibu Beach. The museum is adjacent to a sandy lagoon on Surfrider Beach and Malibu Lagoon, as well as the Malibu bird sanctuary.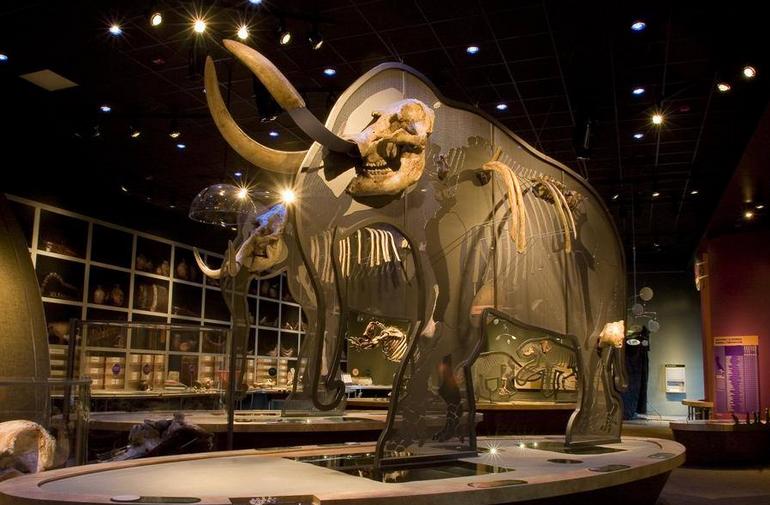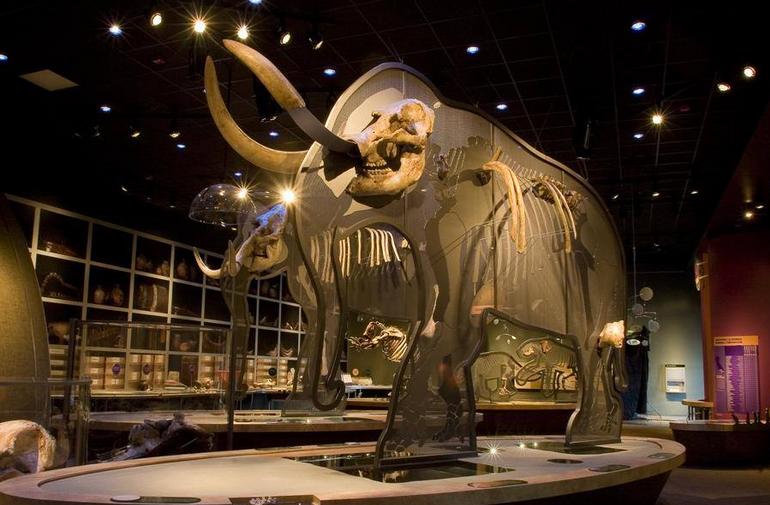 Natural History Museums
Many of the artifacts on display were discovered when nearby Diamond Valley Lake (the largest human-made reservoir in Southern California) was under construction. The main attractions are life-size recreations of mammoths and mastodons feature in the main hall.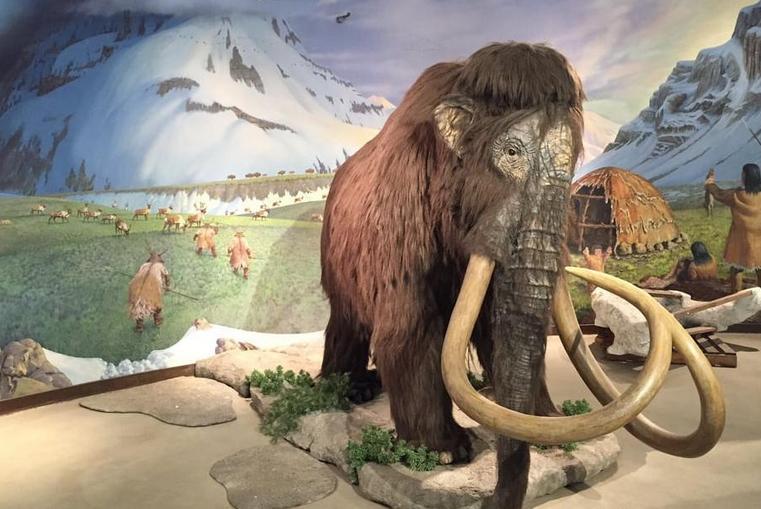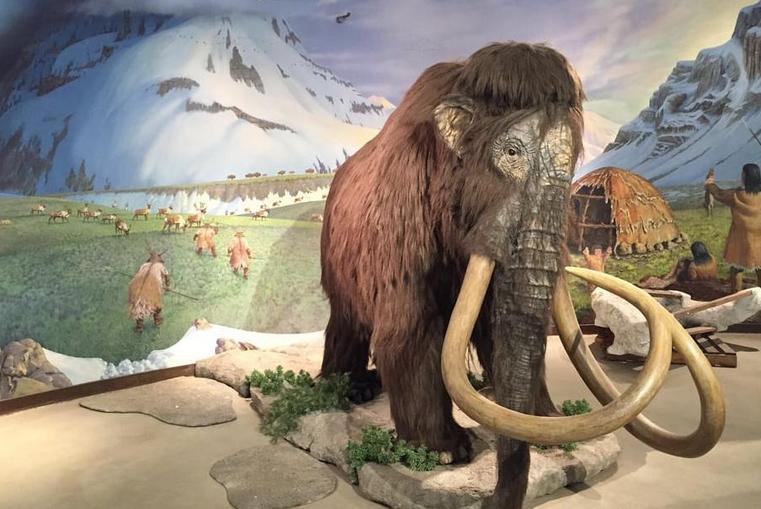 La Brea Tar Pits are a famous cluster of fossil sites in urban Los Angeles, around the Hancock Park area. Brea is the Spanish word for asphalt or tar, which has seeped up from the ground in the area for thousands of years.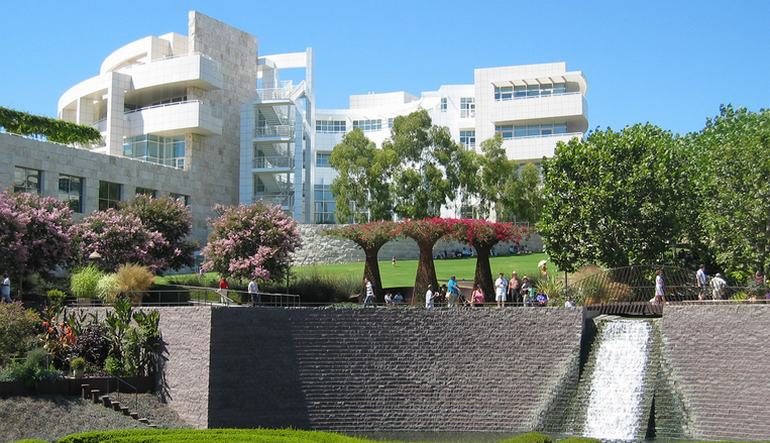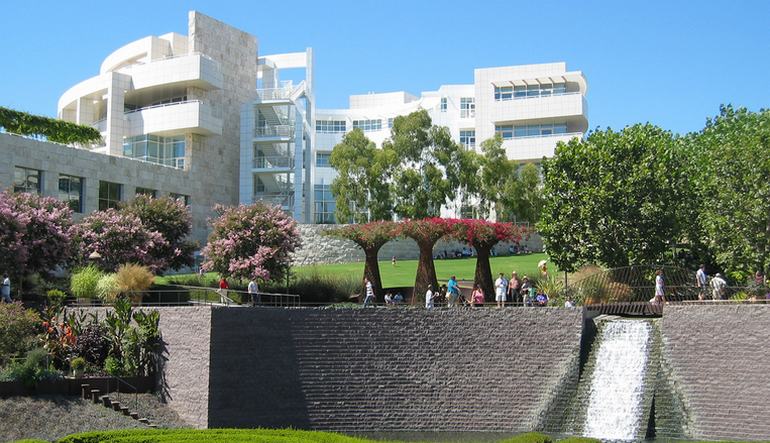 Art Museums
Located in Brentwood (Los Angeles) California, the museum features a collection of European paintings, drawings, and sculptures. Also featured is a collection of 19th and 20th-century American and European photographs.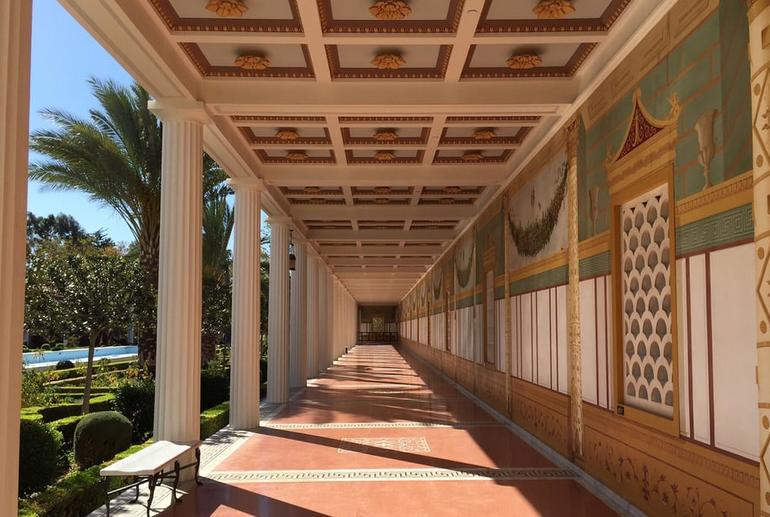 With a magnificent view of the Pacific Ocean, the Getty Villa hosts Jean Paul Getty's collection of ancient Greek, Roman, and Etruscan art and artifacts, along with extensive gardens inspired by ancient Rome.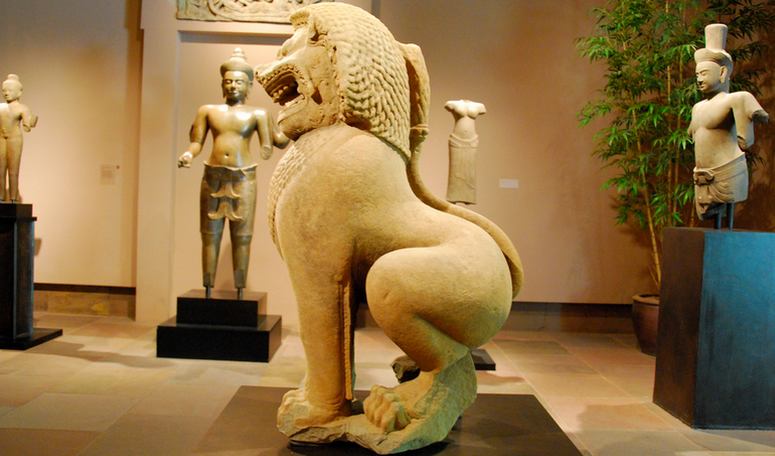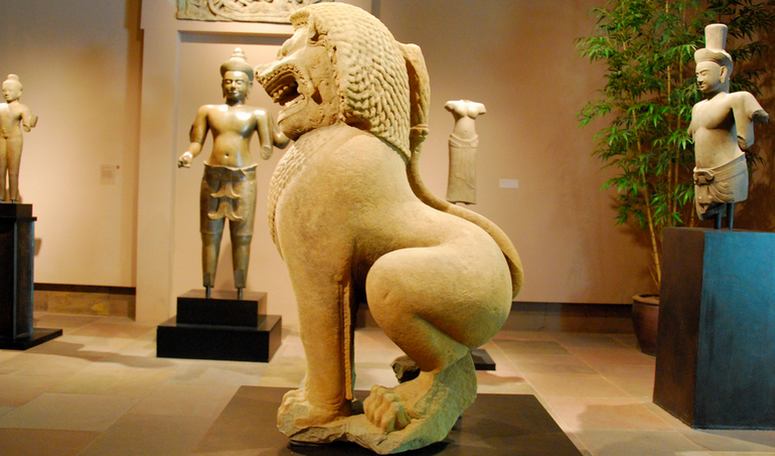 The museum has assembled a historical collection of European and Asian sculptures, paintings, woodblock prints, and rivals many high caliber European museums. There is nary a single art genius not represented here, besides da Vinci.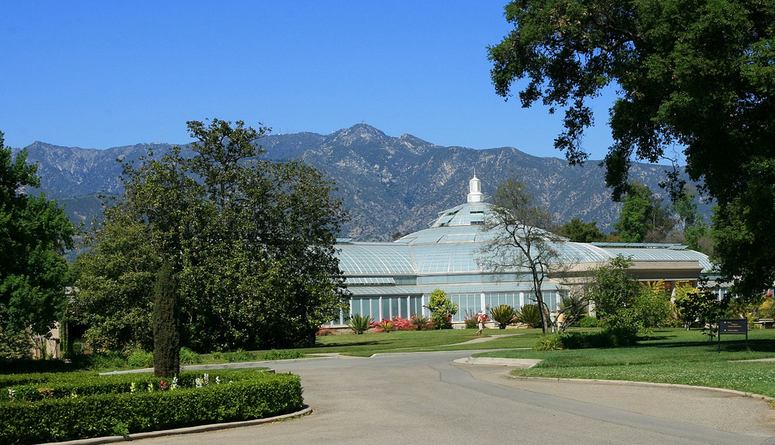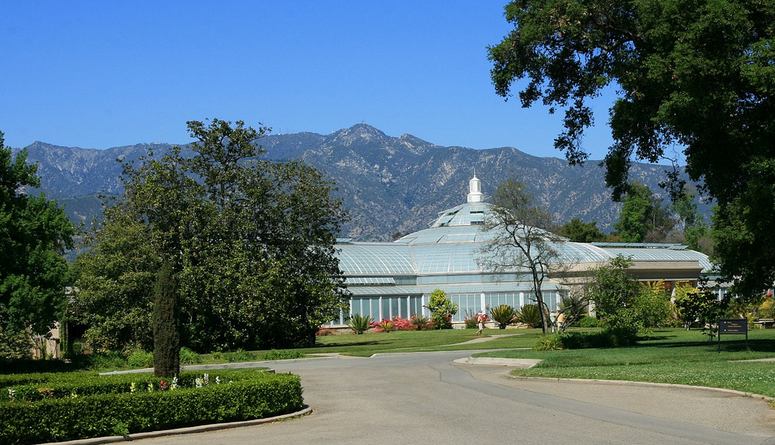 Extraordinary gems can be found here. Items such as the Gutenberg Bible, the Ellesmere manuscript of Canterbury Tales, a 60,000-item Jack London archive, and works with essential figures such as Audubon and Shakespeare.