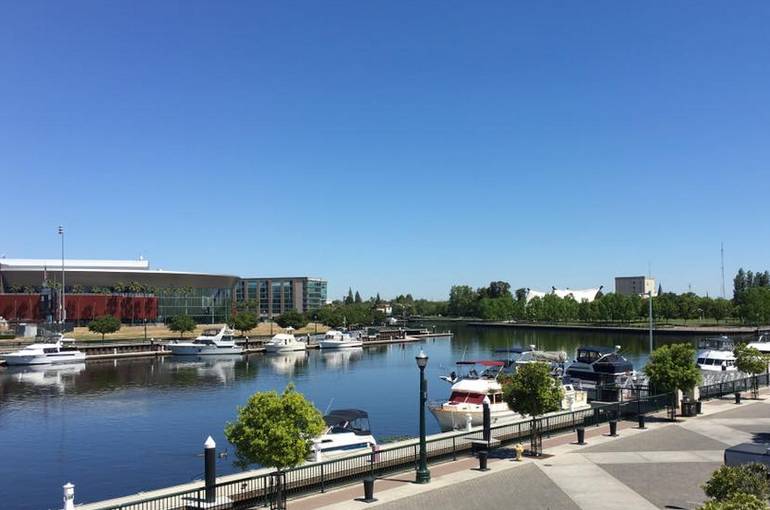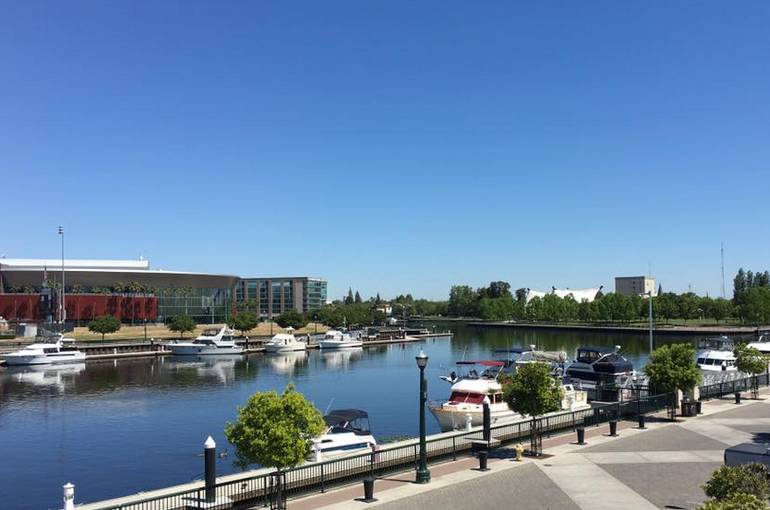 The Central Valley city of Stockton is located in the middle of the rolling hills and rural vistas of the San Joaquin Valley's farm and vineyard country. But it's not just Stockton's location that makes it a good fit for day-trippers in northern California.
Stockton is the hub of the California Delta. It is intersected by waterways and rivers that offer outdoor adventures, cultural centers, unique shopping, and dining opportunities, and family-oriented activities that appeal to almost any taste.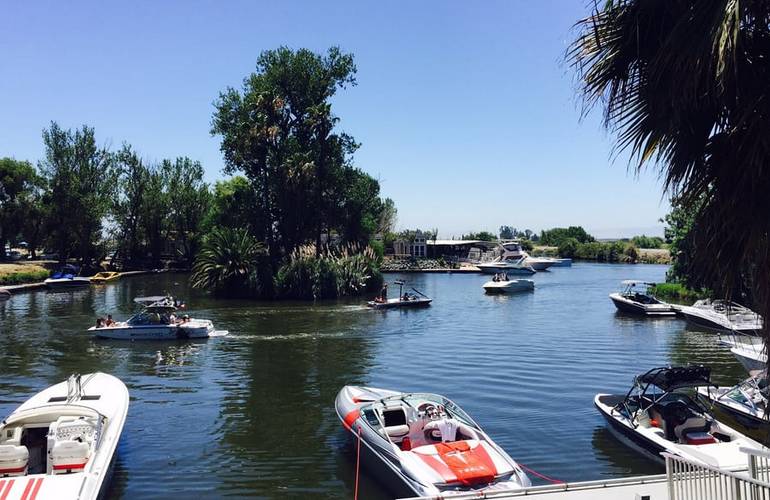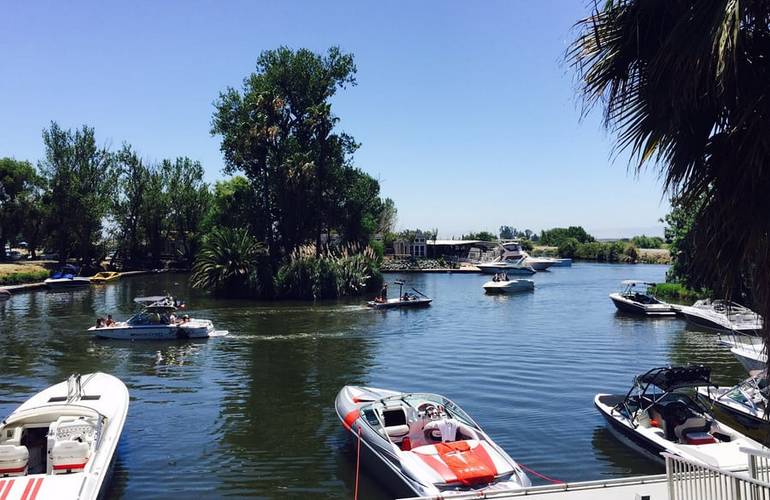 During the California Gold Rush, the city was a center for prospectors on their way to mining camps in the San Joaquin Valley. Later in the 19th century, Stockton became a major shipping point for the area's agricultural products and continues to function as the center of the Central Valley's agricultural commerce.
Today the city of a quarter-million people and offers a myriad of activities, venues, historic sites, and attractions to the visitor.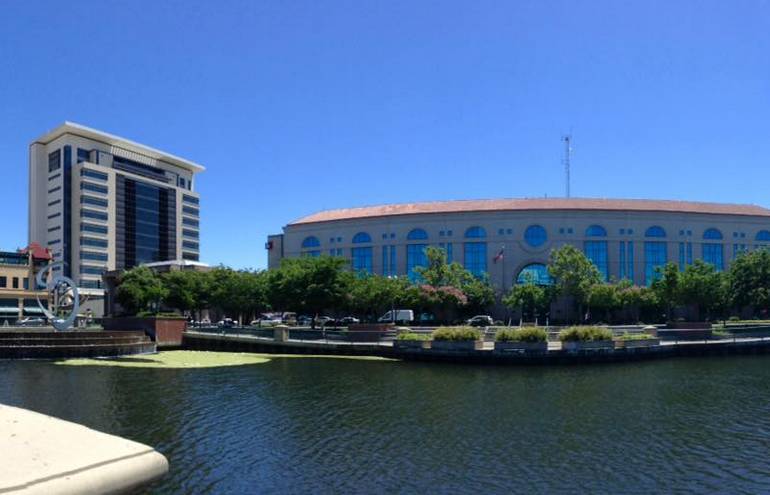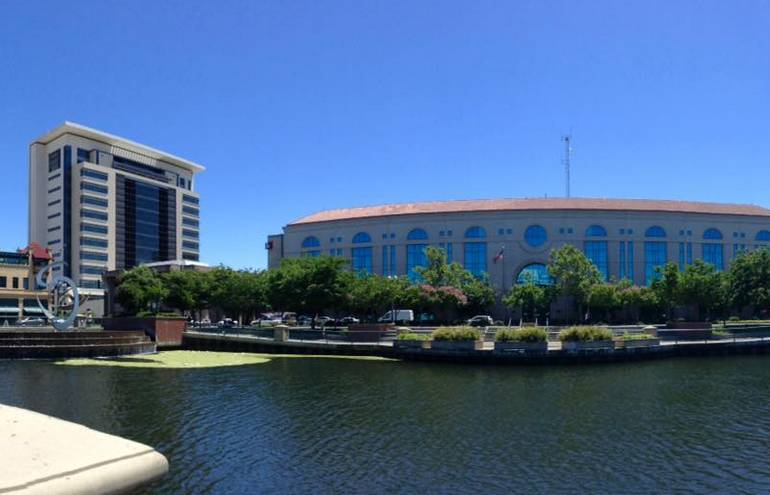 Stockton Things To Do
Downtown Marina and Joan Darrah Promenade are dotted with stores and restaurants and public art installation. At night, the promenade is host to a variety of outdoor events, from concerts to movies under the stars to baseball games at the minor league stadium adjacent.
For children, there are several play areas and fountains or watch the fishing boats coming and going as you spend a leisurely few hours enjoying the scenic main waterway.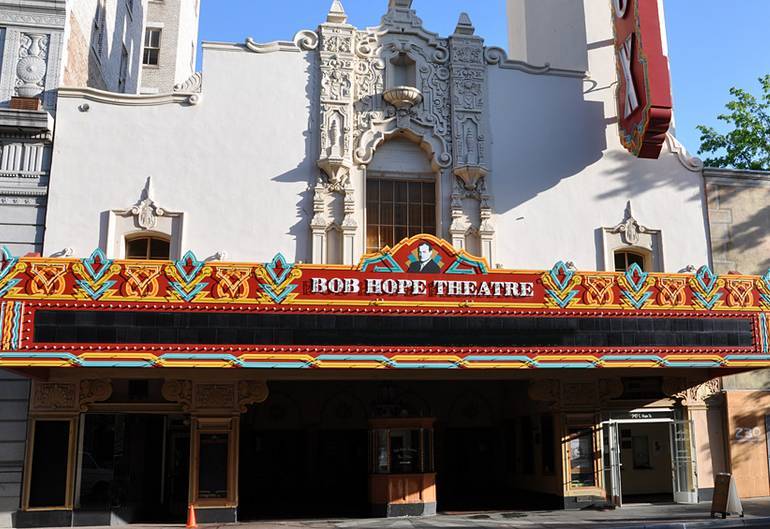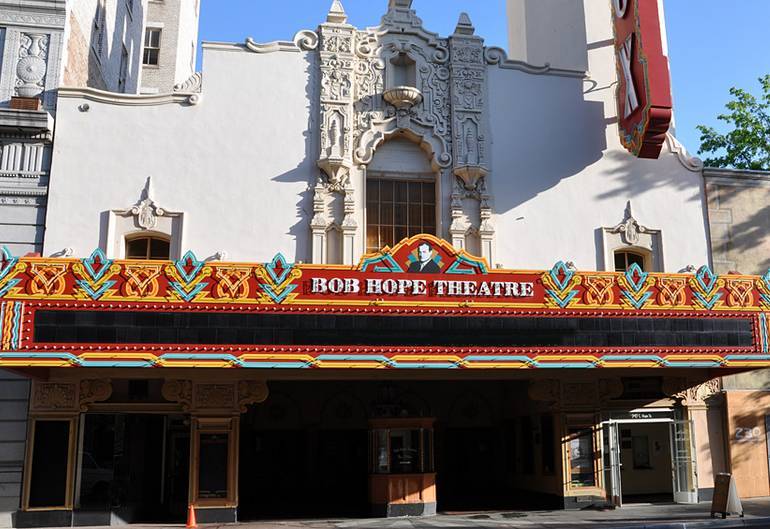 Bob Hope Theatre
The Historic Bob Hope Theatre, 242 East Main Street: Known to locals as "The Fox" is a fully-restored 1920s-era vaudeville theater originally built by Fox West Coast as one of its showcase theaters. Richly decorated and ornately adorned with hand-painted murals, crystal chandeliers, a marble fountain, and intricately carved woodwork, it cost half a million dollars to build, and when it was completed, in 1930, was hailed as the most beautiful theater in the country.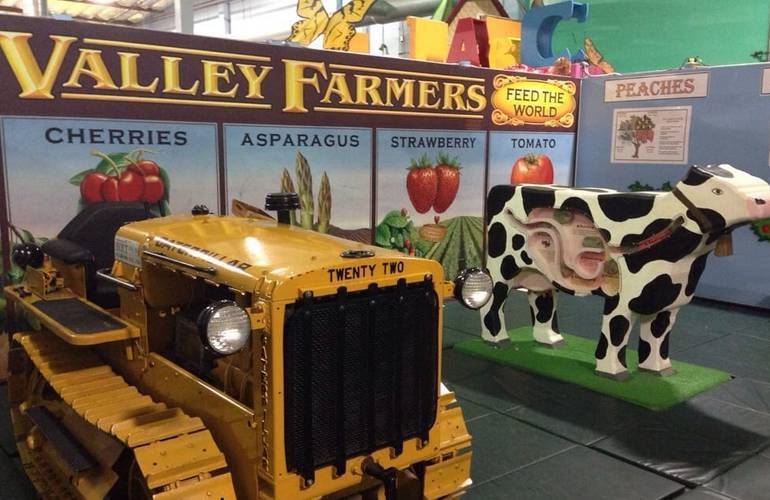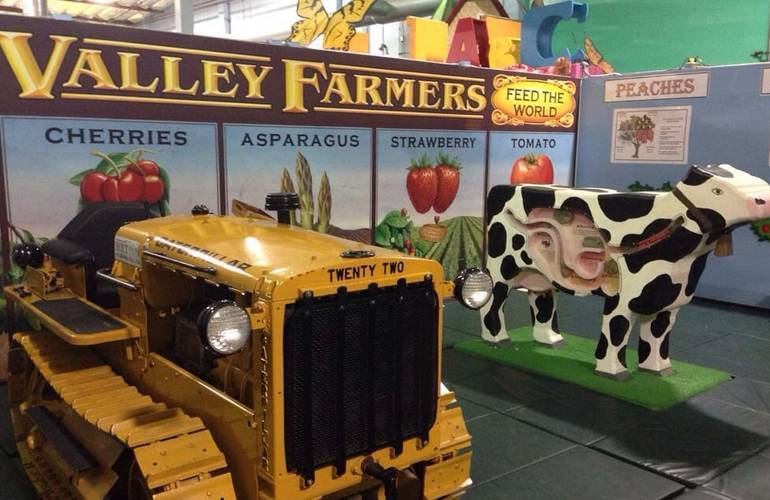 Children's Museum
The Children's Museum of Stockton, 402 W. Weber Ave, was founded by a teacher who was touched by school violence and wanted to create a safe place for play and education. This "hands-on" museum features play-based exhibits that recreate a small city. Each exhibit is a store, a doctor's office, a bank, or other merchants, and children can step inside and pretend they are the proprietor. There are over a dozen such environments, providing hours of delight for younger visitors. 402 W Weber Ave, Stockton, CA 95203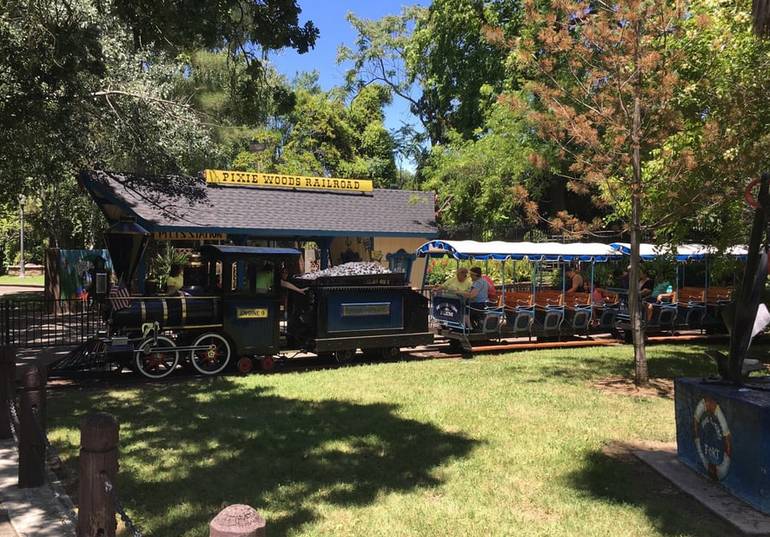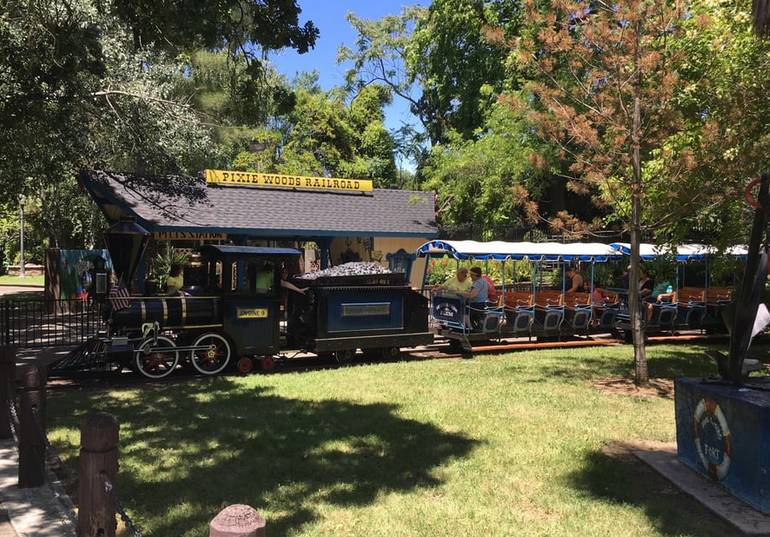 Pixie Woods Children's Park
Pixie Woods Children's Park is a wonderful little gem that has been around since 1954. Pixie Woods features three rides, an enjoyable train, riverboat ride, and a classic carousel.  During the summer, a water spray area is open to cool off the kids. Play areas with stuff to climb on, and yum yum house snack bar. Occidental Ave And Shimizu Dr. Louis ParkStockton, CA 95203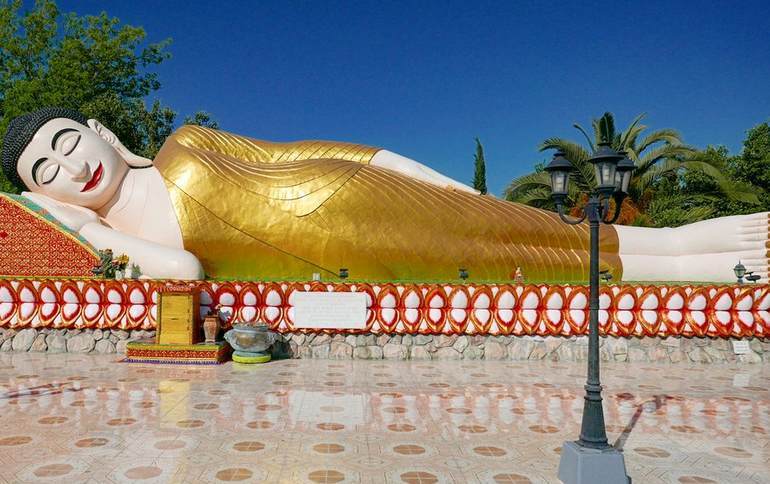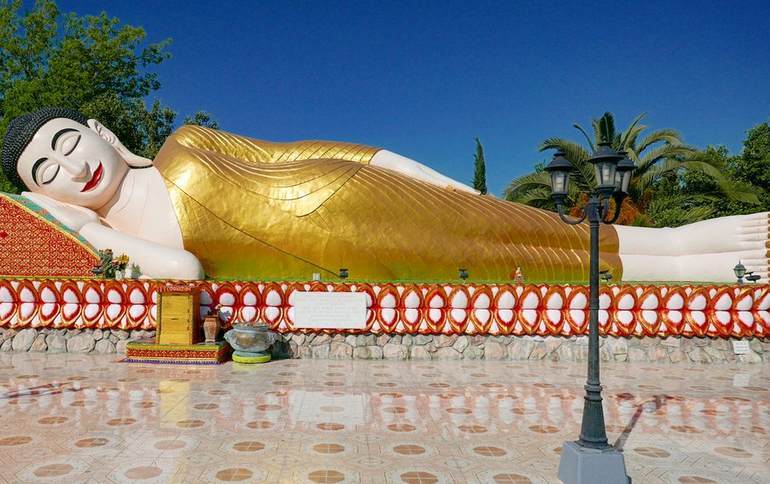 Buddhist Temple
Stockton Cambodian Buddhist Temple, 3732 Carpenter Road, is an active temple complex with over 90 colorful, jewel-colored and jewel-encrusted statues, some of which are 50 feet high. There is truly nothing like this temple and grounds anywhere in California. If you are in Stockton in April, don't miss the annual Cambodian New Year celebrations here. 3732 Carpenter Rd, Stockton, CA 95215.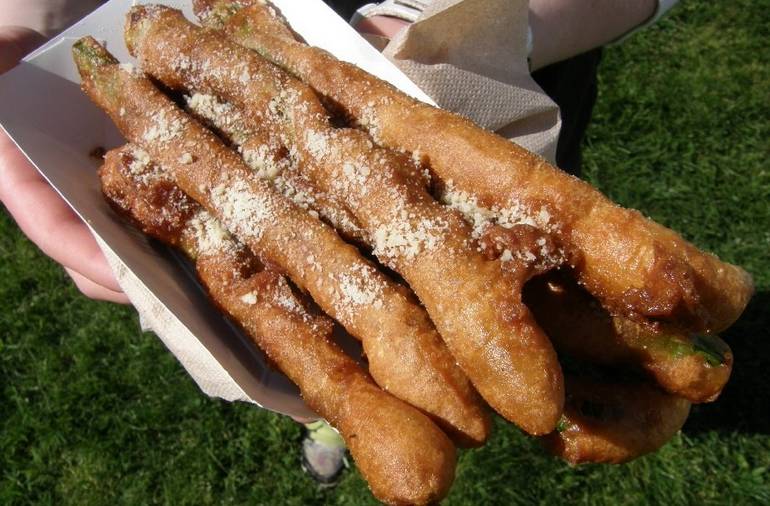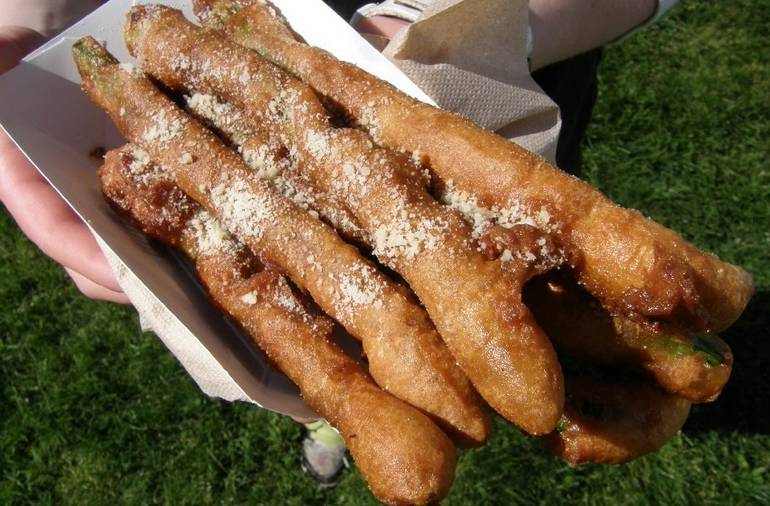 Asparagus Festival
Stockton is a diverse and thriving community that plays host to a variety of events throughout the year, many of them centered around the unique religions and cultures of the city's residents. Among the best in Stockton"s Asparagus Festival a three-day, food, and entertainment festival, that celebrates everything asparagus! Over 100 vendors selling arts and crafts, food carts, and asparagus eating contest, and more.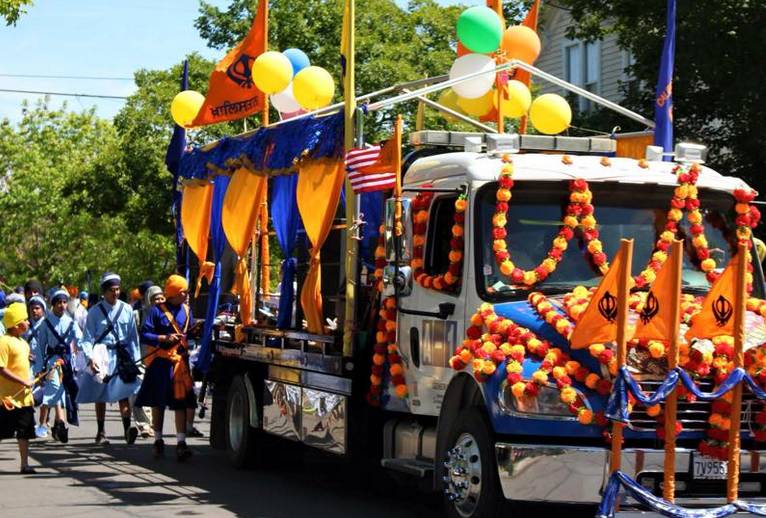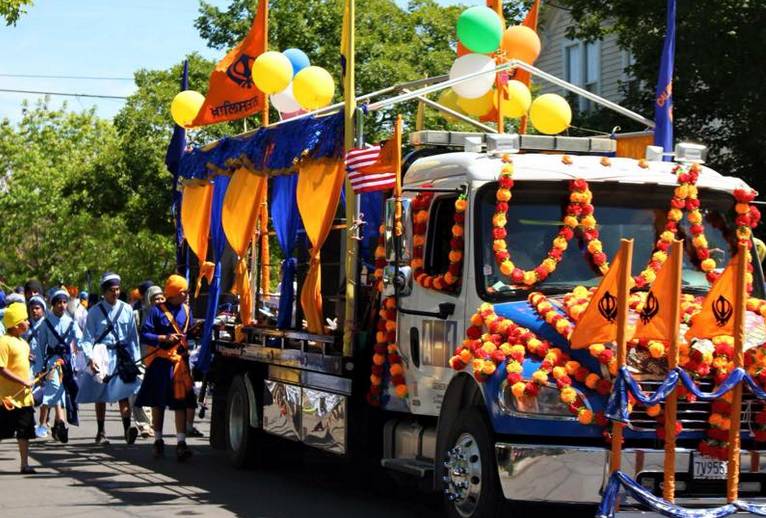 Sikh Temple Parade
The yearly parade starts and ends at the oldest Sikh temple in the United States, Stockton Gurdwara Sahib. Features music, cultural presentations, food and craft vendors, and martial arts demonstrations. April.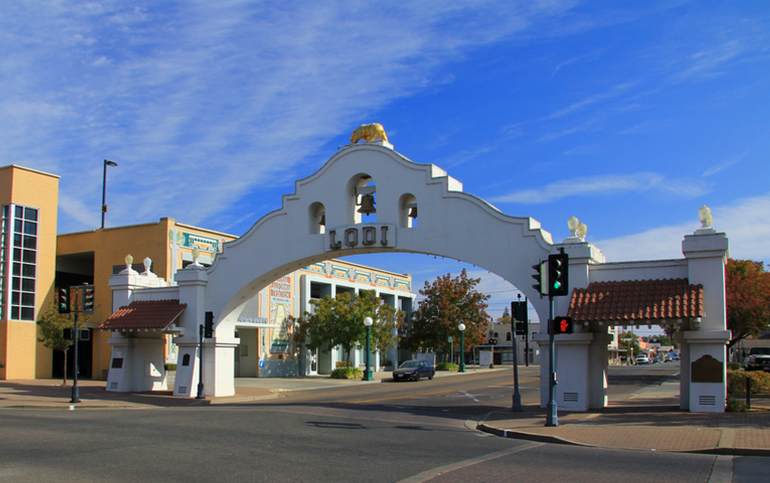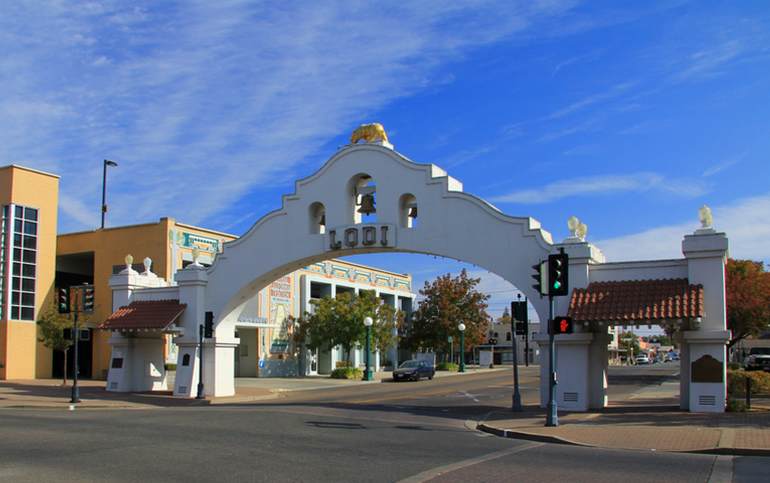 Nearby Activities
Stockton sits in the middle of the fertile farmland of the Central Valley. Neighboring Lodi wine country offers numerous wineries and some of the area's best food and most enjoyable attractions. Enjoy pumpkin mazes, farm tours, "you-pick" farms, produce stands, and vineyard tours. For more info check out visitstockton.org
Getting To Stockton
By Car: Stockton is centrally located in Northern California's Central Valley and can be reached via the north and south on Interstate 5 or State Highway 99. Highways 12, 4, 26, and 88 provide east and west access.