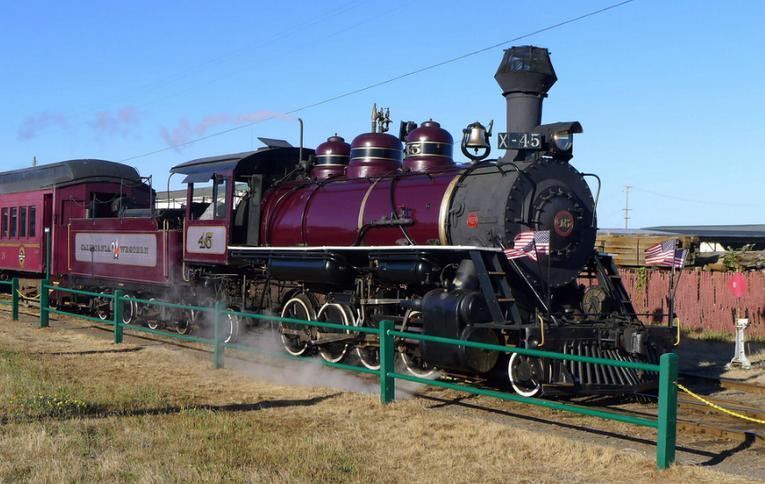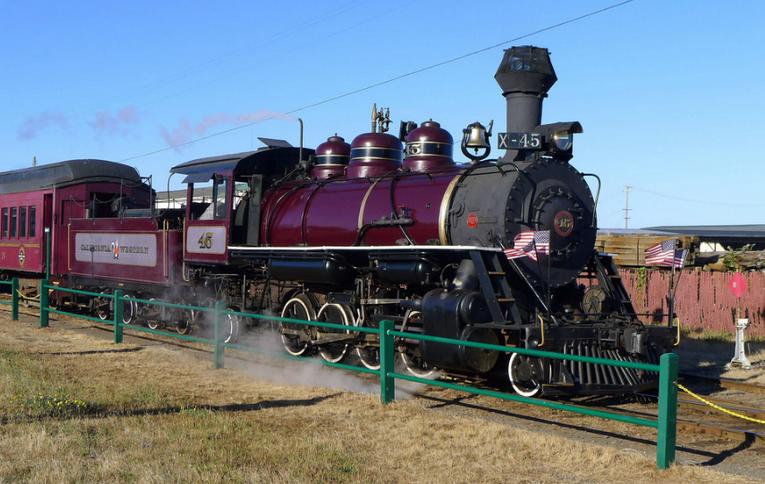 We have put together a fun list of places to ride trains in Northern California. Tourist railroads, dinner train rides, kids trains, steam train excursions, and railway museums offering train rides. Have we missed any Northern California train rides? Big or small, let us know so we can add them to the list.
Northern California Train Rides

The Napa Valley Wine Train runs along a line built-in 1847 to take visitors to the Calistoga resort. Today the train runs as far as St. Helena and is rated one of the top twenty rail journeys in the world. Travelers view the vineyards while riding in vintage 1915-1947 Pullman Dining, Lounge, or Vista Dome cars.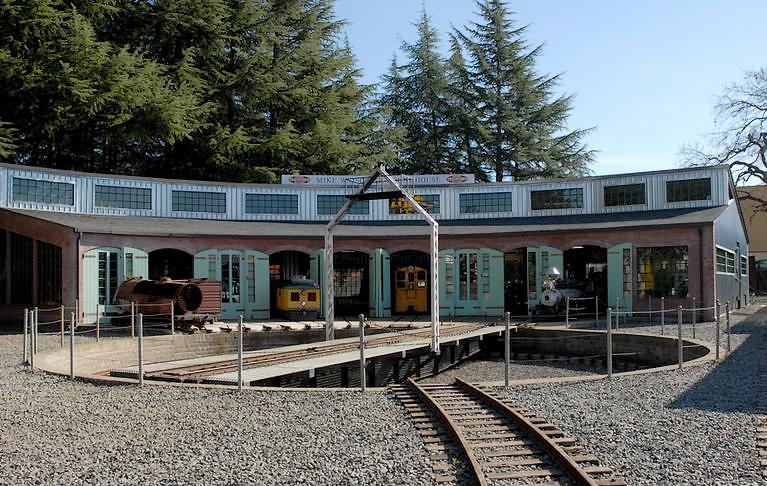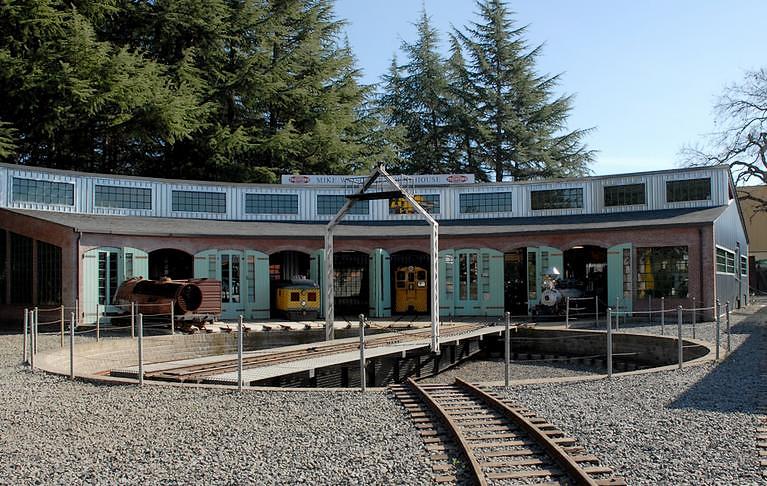 Parents and grandparents will appreciate the budget-friendly prices while the kids revel in the carnival-like atmosphere. There is a small fee for park rides and train tickets but no general admission fee for visitors who prefer to keep their feet on the ground and skip the rides.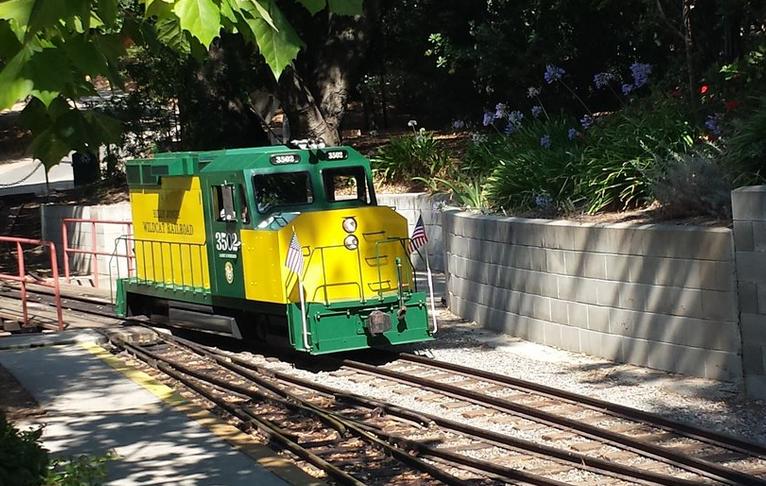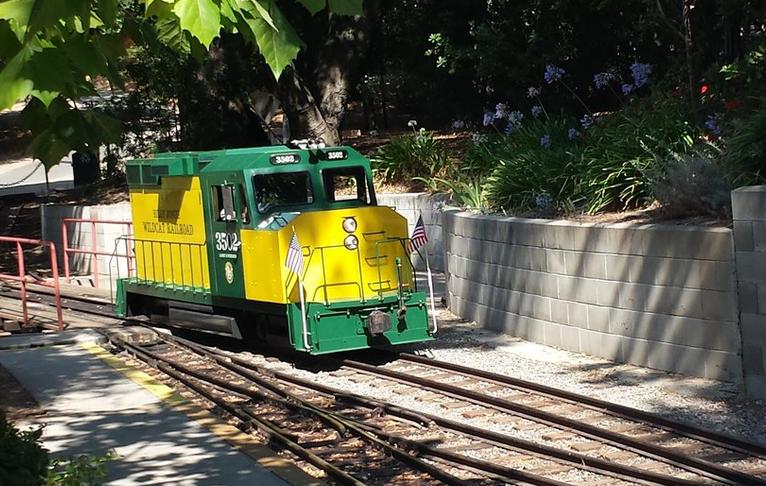 The railroad track is about a mile long, and rides last about eight minutes. Adults can relax and enjoy the nostalgia while children ooh and aah as the locomotives pass over the bridge at Los Gatos Creek and continue adjoining Vasona Park.
The Skunk line runs 40 miles from Fort Bragg on the coast to Willits on US Highway 101. The train crosses numerous bridges and travels through two tunnels on the trip to Willits. Passengers enjoy miles of beautiful Northern California scenery with views of redwood trees and the Noyo River.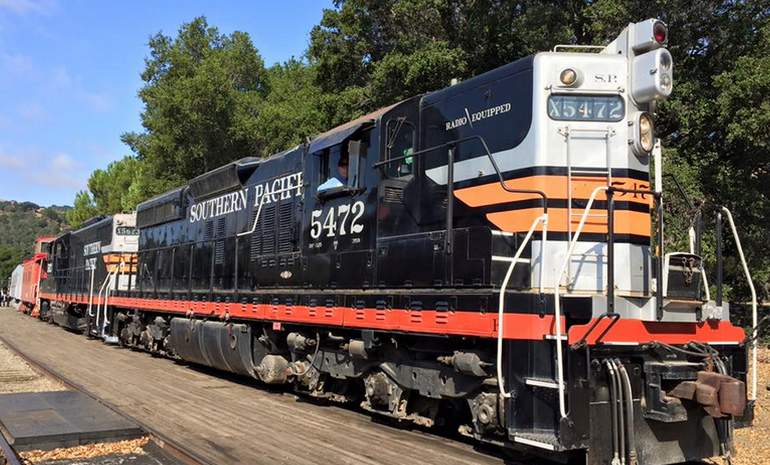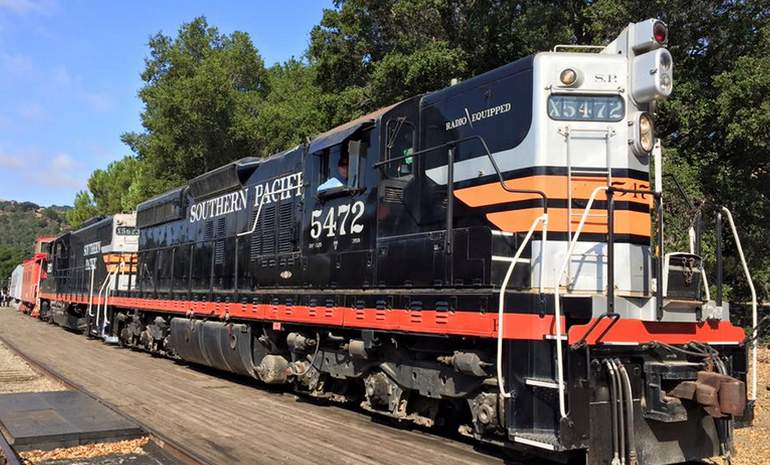 Historic Niles Canyon Railway runs from Sunol to Niles and back, offering departures and arrivals from both towns on most Sundays throughout the year. The Pacific Locomotive Association has railroad equipment on display and alternates between steam and diesel locomotives on Sunday runs.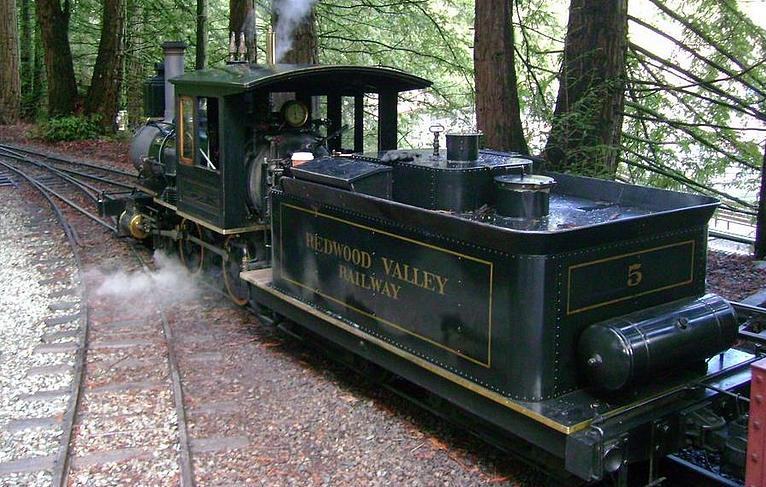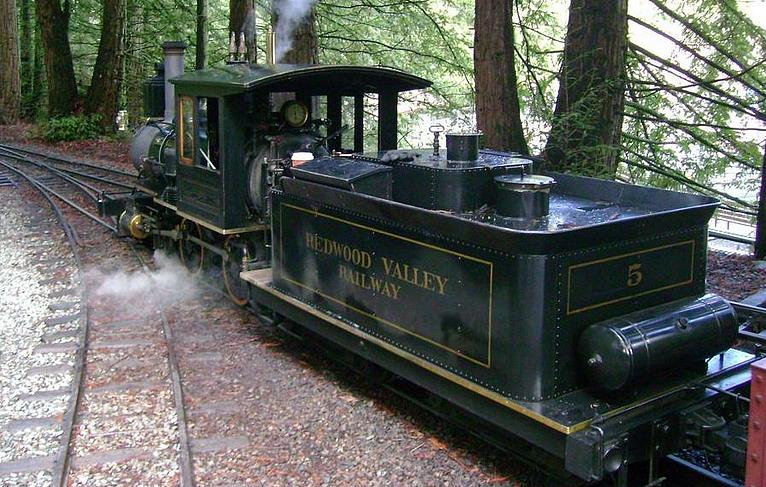 For over fifty years, the Redwood Valley Steam Train has been plying its trade in Tilden Regional Park in Berkeley. A fully functional miniature railway, the railroad has one and a quarter miles of track to run its fleet of replicas of the great steam engines of old.

Offering train and motorcar rides along a section of Southern Pacific's Placerville Branch railroad right-of-way. Rides last 30 to 45 minutes and feature scenic views of the Sacramento Valley.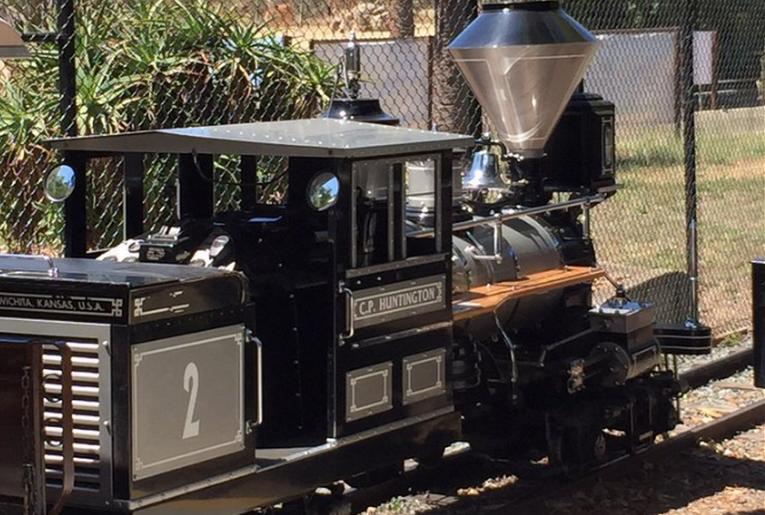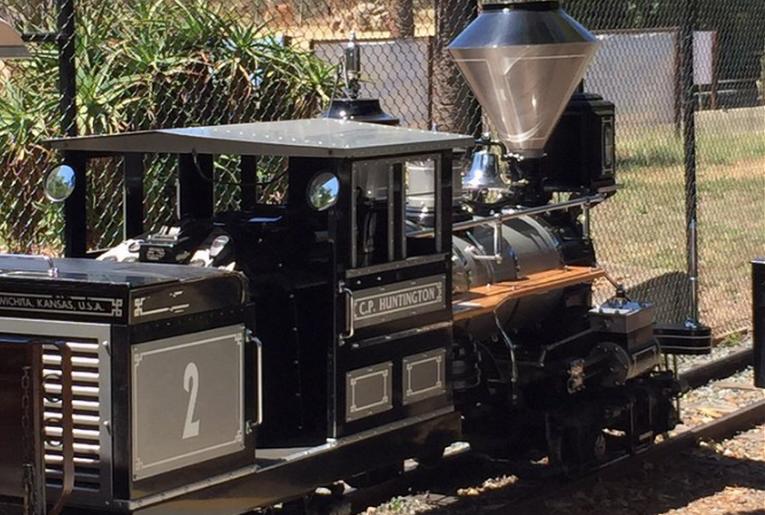 Catch a ride the "Outback Express Adventure Train," which transports riders through the zoo's "Wild Australia" exhibit. This exhibit features several emus and wallabies, as they live in the Australian outback. The train ride is the only way to see these animals in the zoo.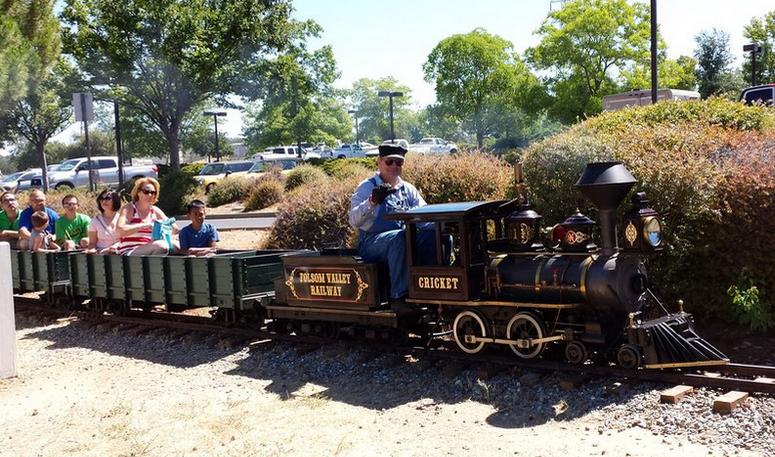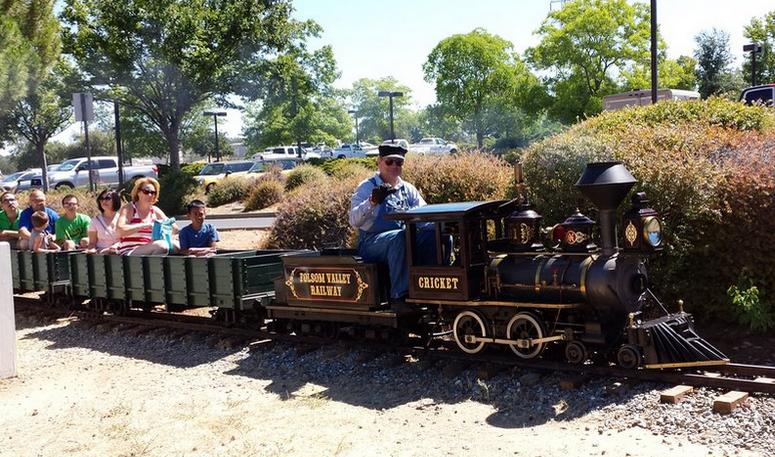 Folsom Valley Railway is adjacent to the zoo and is a perfect place to end your day trip. This fun little train is the only 12-inch gauge railroad remaining in the United States. A real miniature steam engine pulls open-air rail cars along with a mile-long track.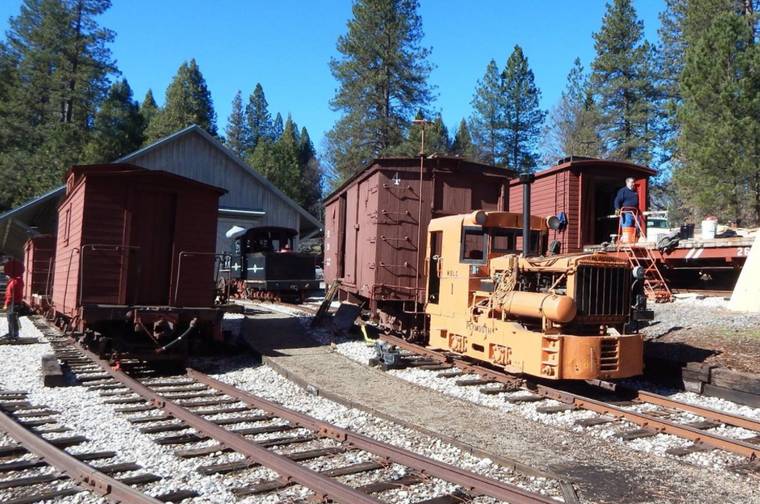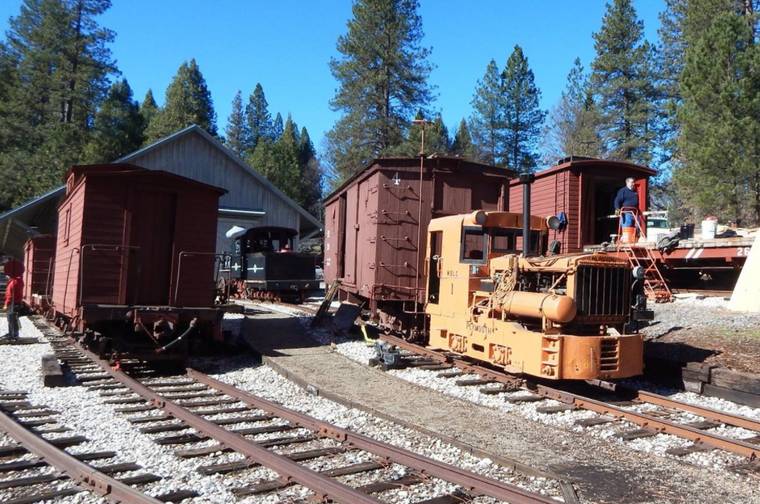 This narrow-gauge railroad is a sight to behold for model railroad fans. It's well maintained by volunteers who strive to preserve the history of rail in this area. See an amazing display of rolling stock, tunnels, buildings, and more. Train rides on select weekends during the summer season. Seasonal events year-round.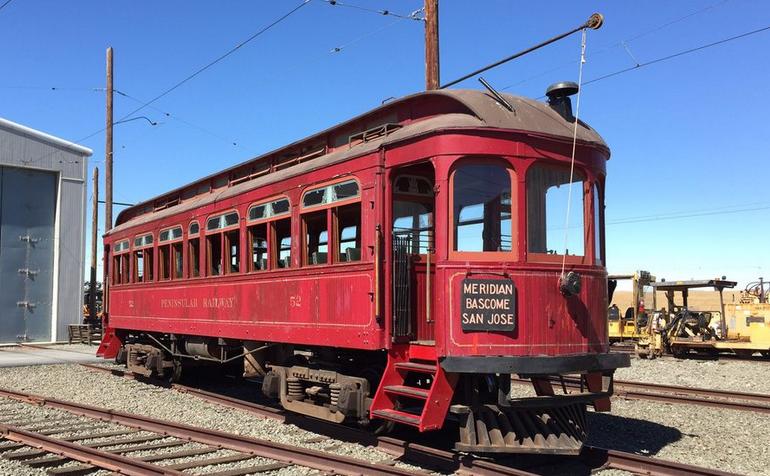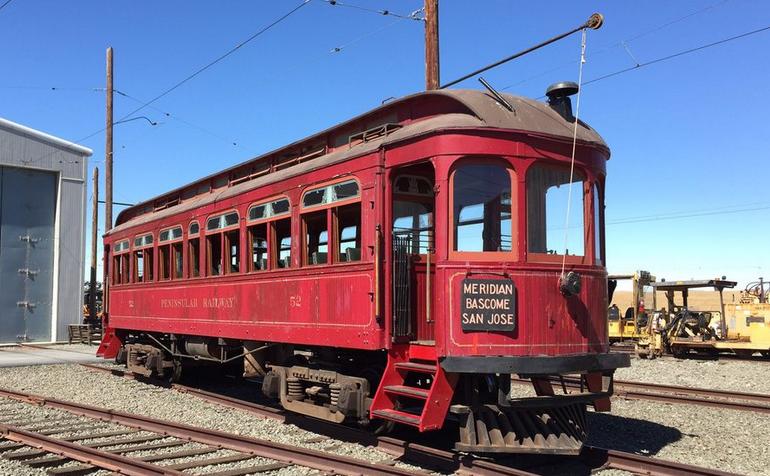 Western Railway Museum allows visitors to ride historic streetcars and interurban electric trains from California and other western states. Streetcars loop the shaded picnic grounds. Interurban cars run over the restored main line of the old Sacramento Northern Railway.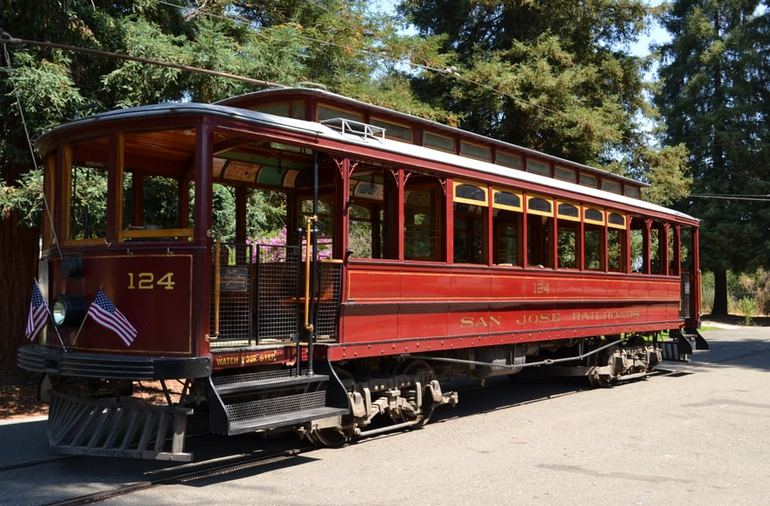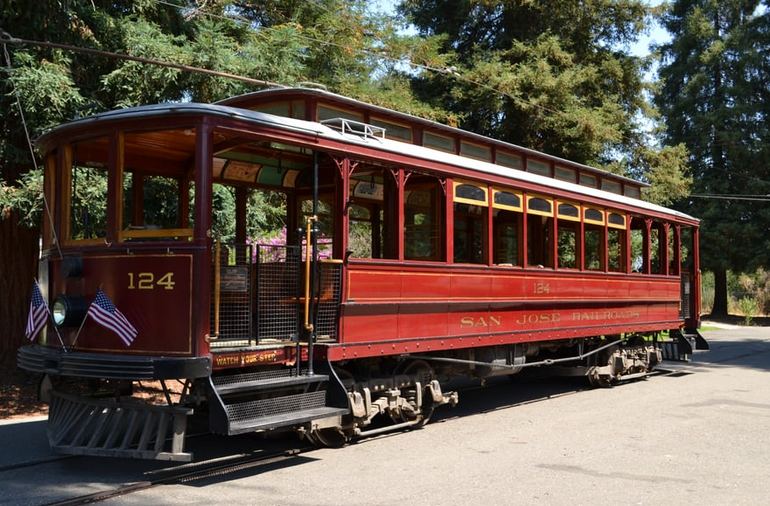 Northern California Train Rides San Jose Trolley
San Jose used to have a vast electric trolley car system with 130 miles of track. By1938 the streetcars were replaced by automobiles and buses. Today visitors to San Jose's Kelley Park can ride restored trolley cars on most weekends. Tracks run from the trolley barn through the park to Happy Hollow Park and Zoo.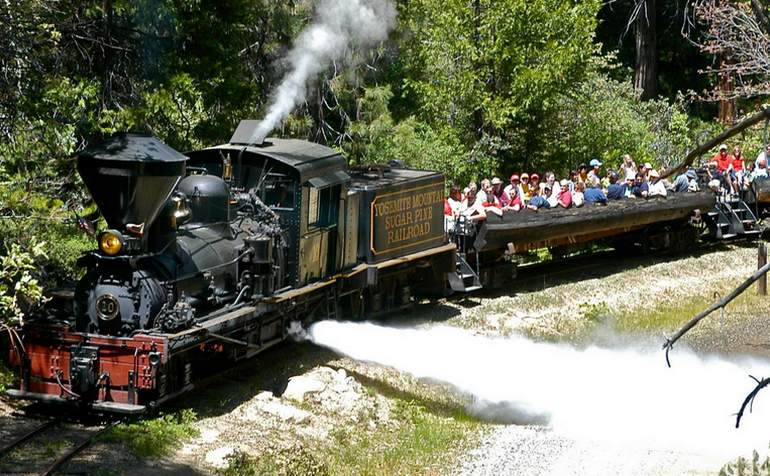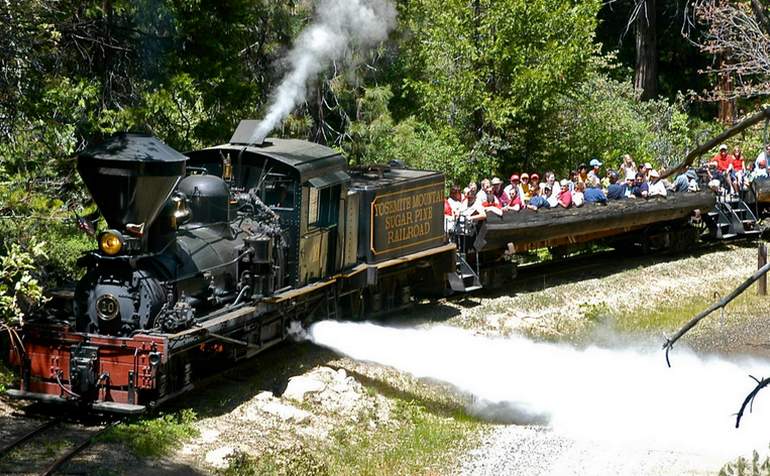 Yosemite Sugar Pine Railroad is an exciting 4-mile railroad excursion at Yosemite Park's south gate on highway 41. Ride into history where powerful locomotives once hauled massive log trains through the Sierra mountains.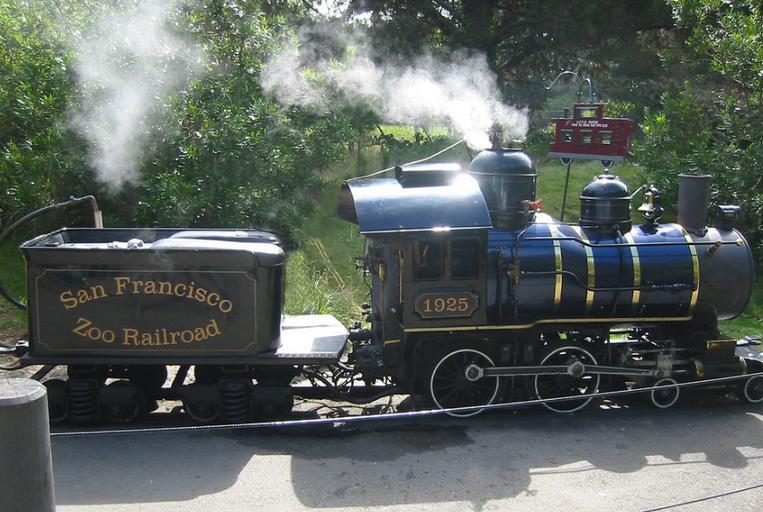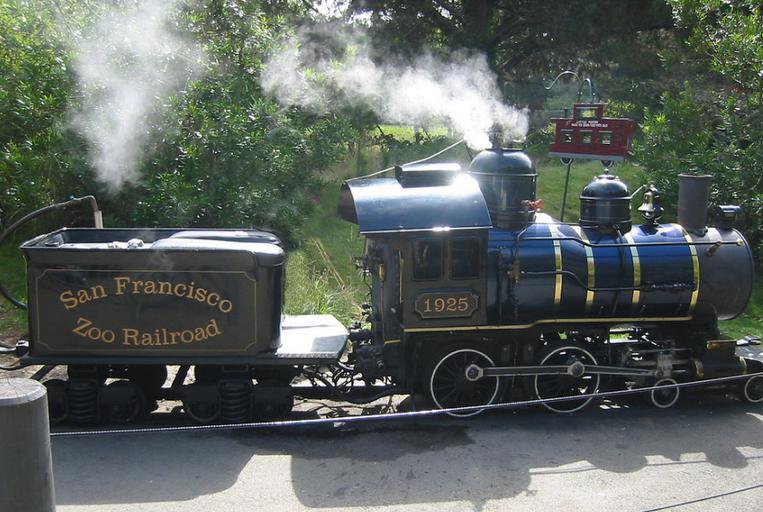 San Francisco Zoo Little Puffer
San Francisco Zoo's little puffer train is older than the zoo itself. It started as a tourist train that ran along the beach in Santa Cruz way back in 1907.  In 1925 the little puffer started a 50-year run shuttling guest around the zoo. The train was retired in 1978 and returned to service at the zoo in 1997.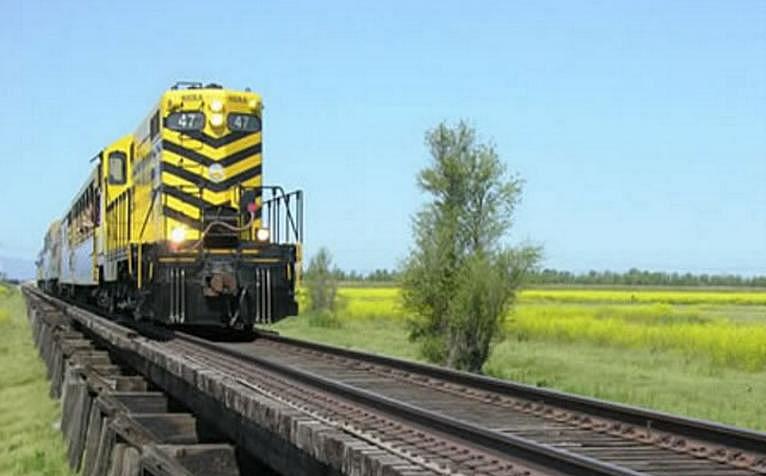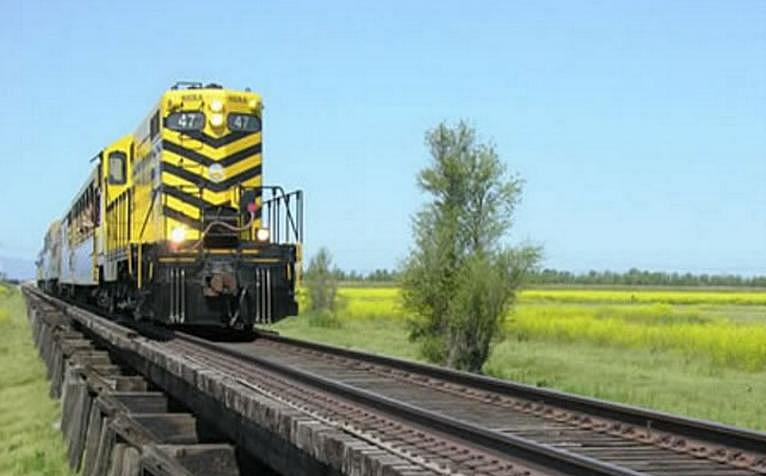 The Sacramento River Train runs east from Woodland to West Sacramento along the Sacramento River and rich agricultural land and the Yolo Wildlife Refuge. A highlight of the 28-mile excursion is crossing the Fremont Bridge and 8,000-foot wooden trestle, considered by some to be the longest in the West.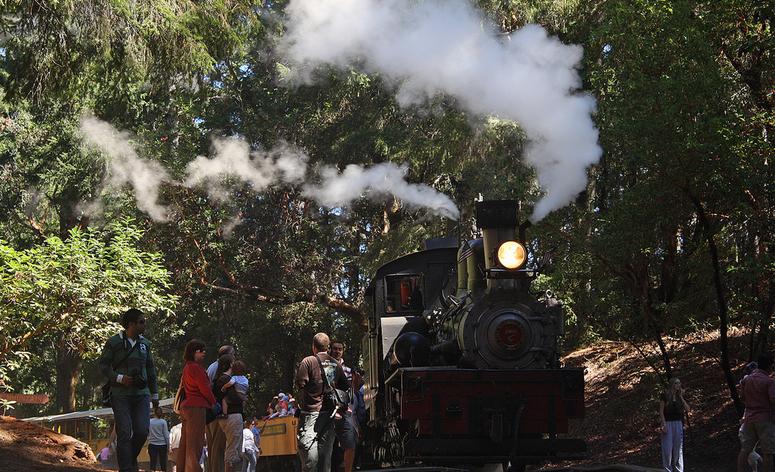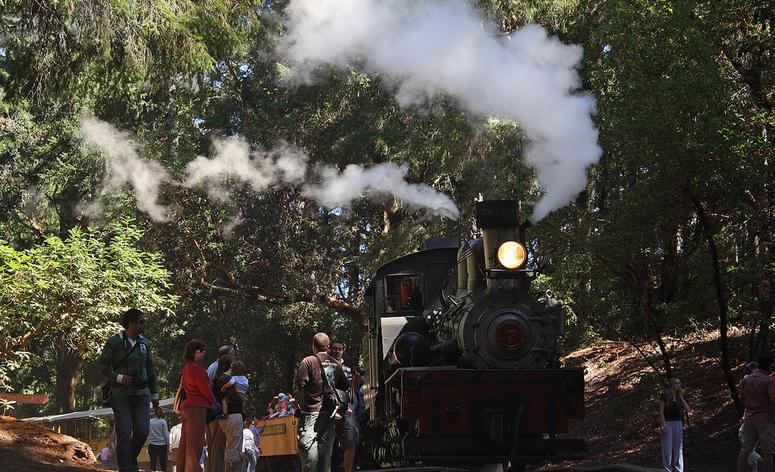 Roaring Camp's steam engine collection is among the oldest and most accurately preserved regularly scheduled passenger service trains in America. Roaring Camp offers two different tours to suit your tastes. The Roaring Camp & Big Trees is a steam-powered narrow-gauge line using Shay and Heisler locomotives.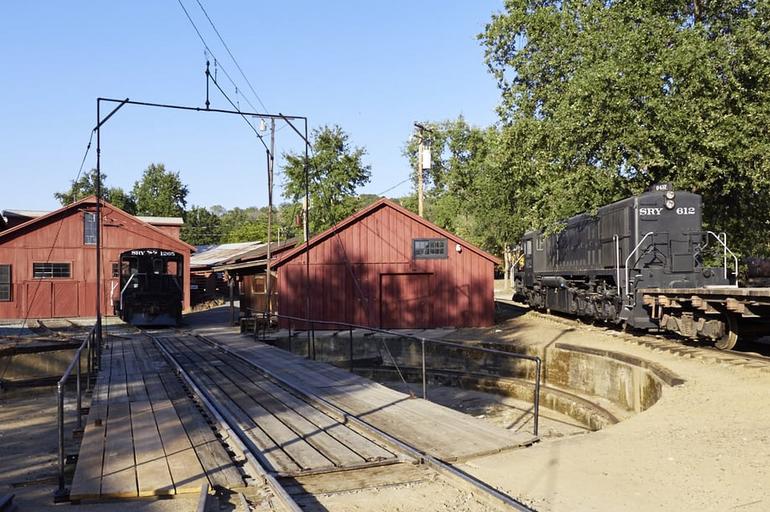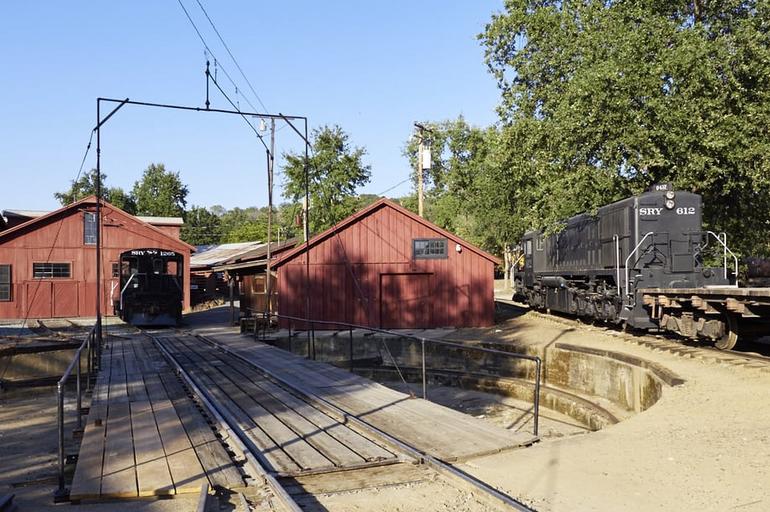 Jamestown 1897 State Historical Park's one-of-a-kind experience affords visitors a unique experience to jump aboard authentic steam and diesel locomotives. Ride in vintage passenger coaches on a six-mile, 40-minute round trip ride through the scenic Sierra Nevada foothills.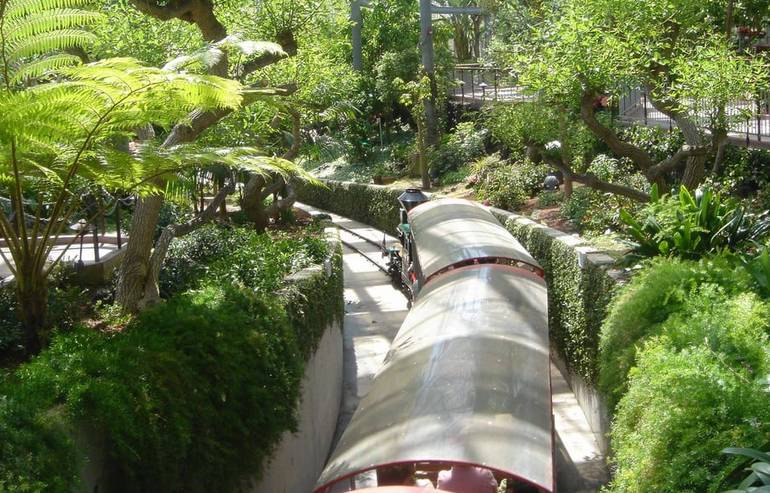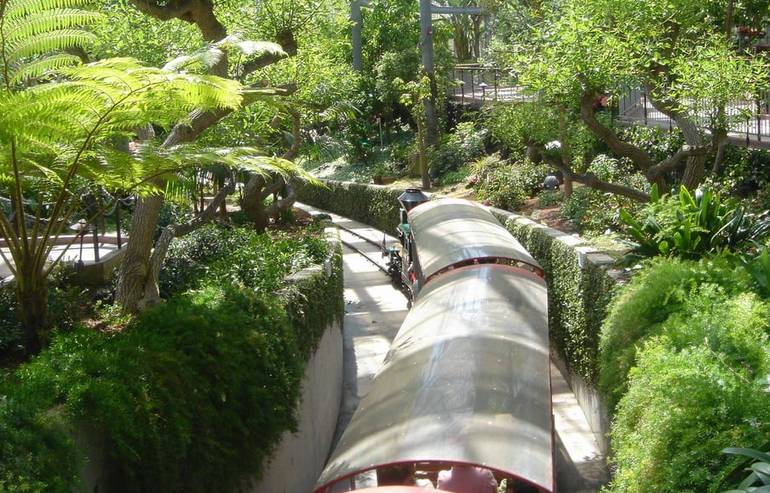 Bonfante Railroad at Gilroy Family Gardens is a narrow-gauge railroad pulled by a 1/3 scale replica of an 1863 C.P. Huntington steam locomotive. The stops at two stations along as it circles the theme park. Highlights of this train trip include the greenhouse, a tunnel, a waterfall, and a bridge.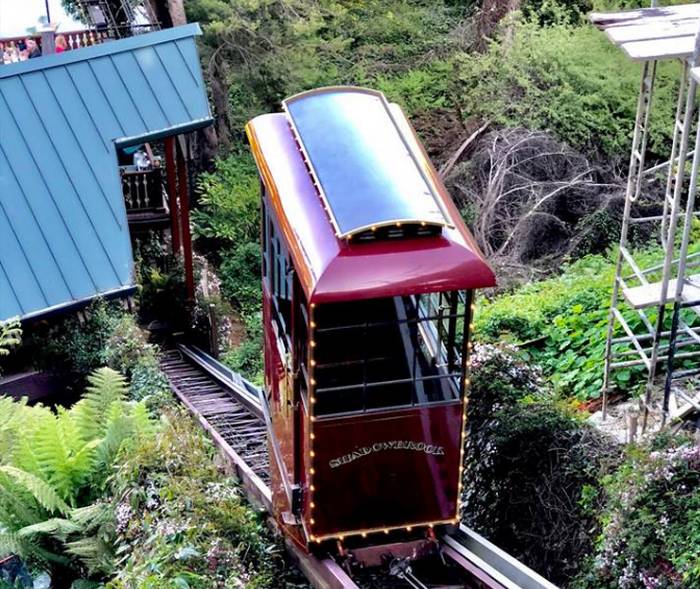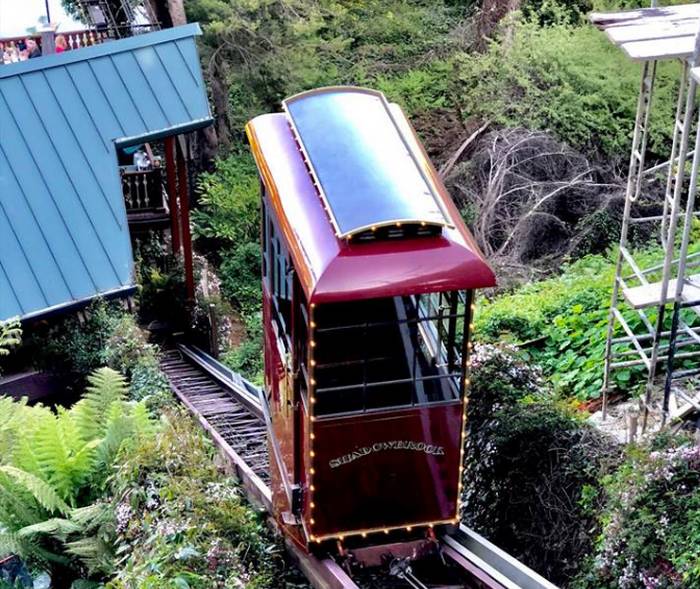 Shadowbrook features an inclined elevator that takes guests from the parking lot down to the dining room adjacent to Soquel Creek. Riding the funicular railway is a fun start for an evening of dining at the historic Shadowbrook Restaurant.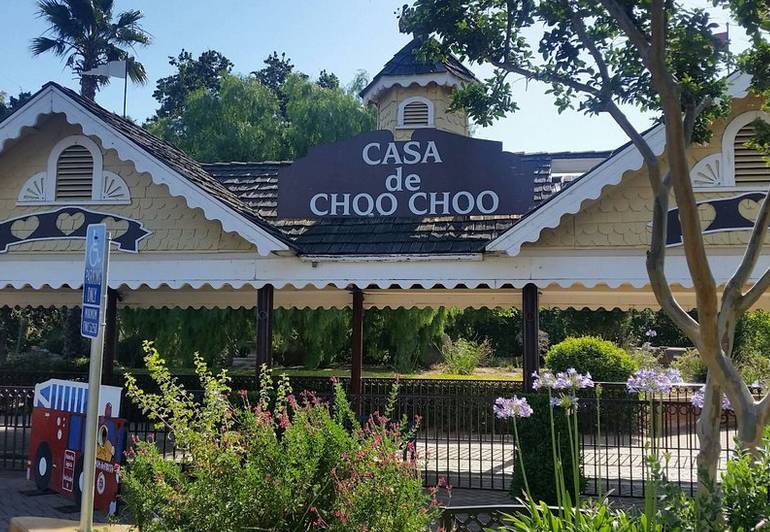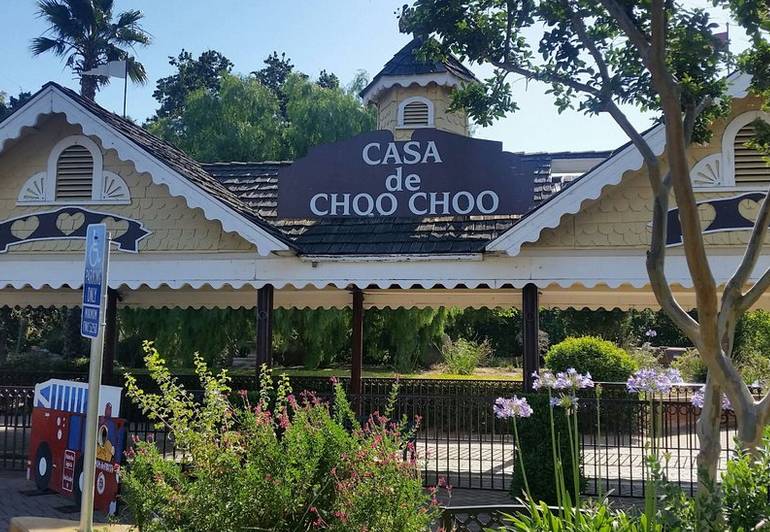 Casa de Fruta's Narrow Gauge Railroad runs on a two-mile-long track adjacent to Pacheco Creek.  This little train trip is quite extensive for a miniature train and lasts about 20 minutes. Casa de Fruta also features a carousel and a kind playground. And of course, there is the original fruit stand and a 24-hour restaurant on the premises. 10021 Pacheco Pass Hwy, Hollister, CA 95023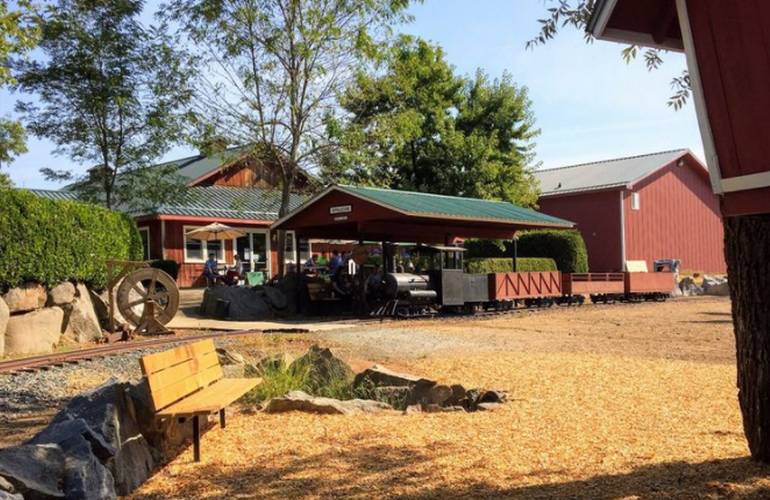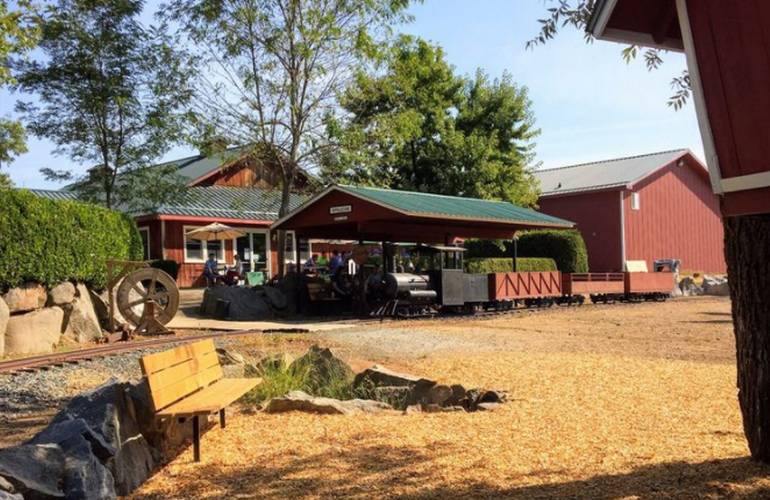 Northern California Train Rides Cover's Apple Ranch
Cover's Apple Ranch Narrow Gauge Railroad traveled around the ranch past a pond and threw two tunnels.  Trains run on Saturday only along the 1,800-foot track and cost only $2.00 per person. Cover's Apple Ranch 19211 Cherokee Rd Tuolumne, CA 95379.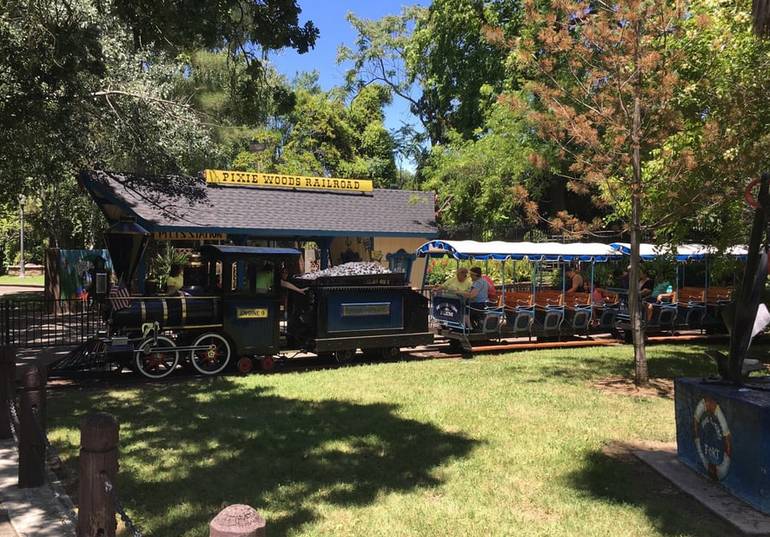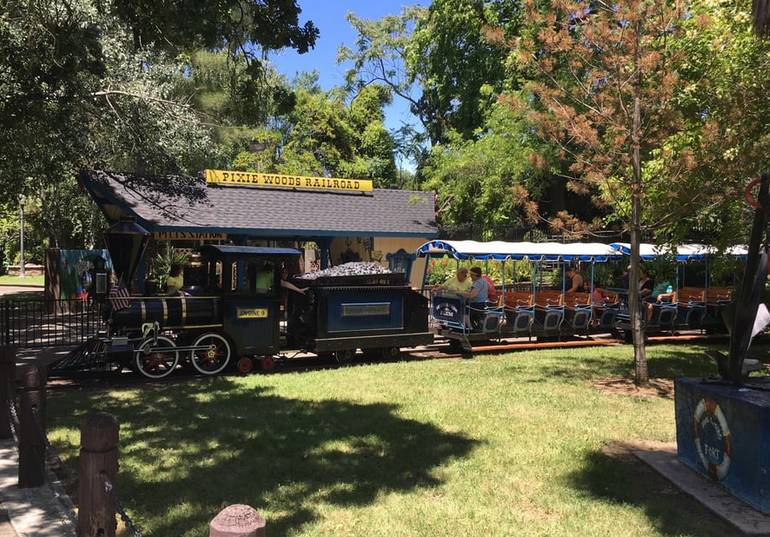 Pixie Express is one of three rides at Pixie Woods Children's Park in Stockton. This fun little train travels through Pixie Forest,  past Frontier Town, and around the park's lagoon. Rides on the train only cost a few dollars. If you live in the area, you can buy a season pass and ride all day long.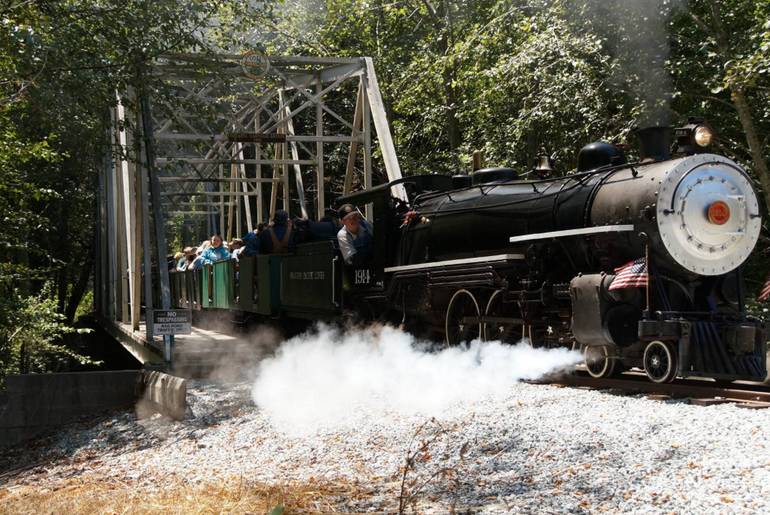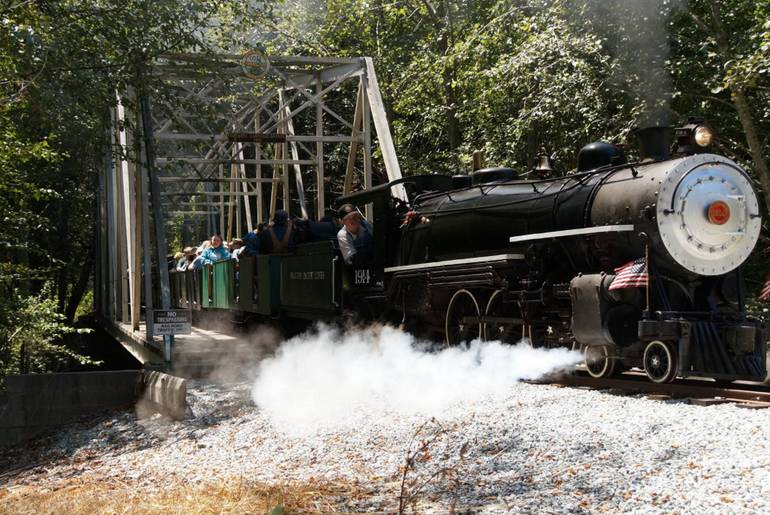 Swanton Pacific Railroad
Swanton Pacific Railroad features one-third scale steam locomotives from the 1915 San Francisco Panama-Pacific International Exposition. The museum is open to the public twice each year for special event days. They also host private events. Swanton Pacific Ranch is located in Santa Cruz County and is owned by Cal Poly, San Luis Obispo.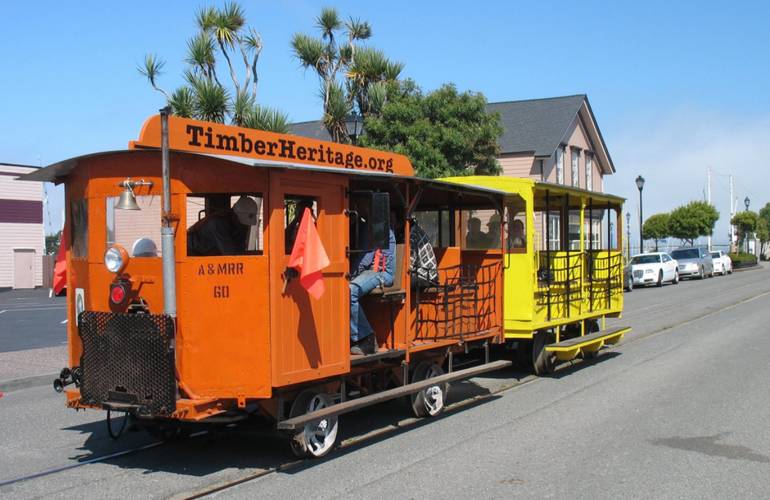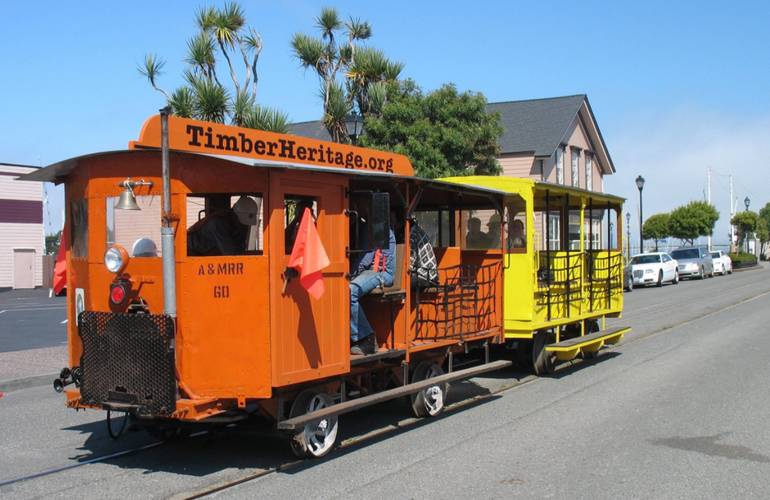 Timber Heritage Association Eureka
Timber Heritage Association offers speeder rides on the fourth Saturday of June, July, August, and September.  This scenic four-mile round-trip ride runs along  Humboldt Bay to Manila. On special occasions, the speeder is run along Waterfront Drive in Old Town Eureka. The association houses its collection at the historic Roundhouse in Samoa, California.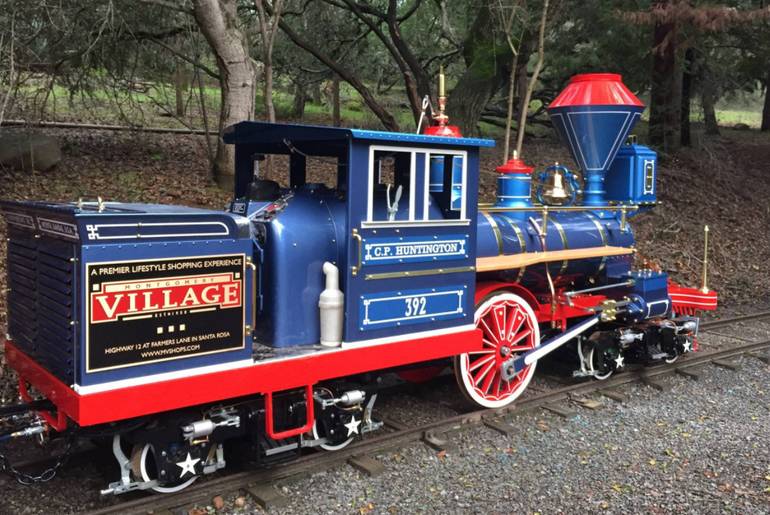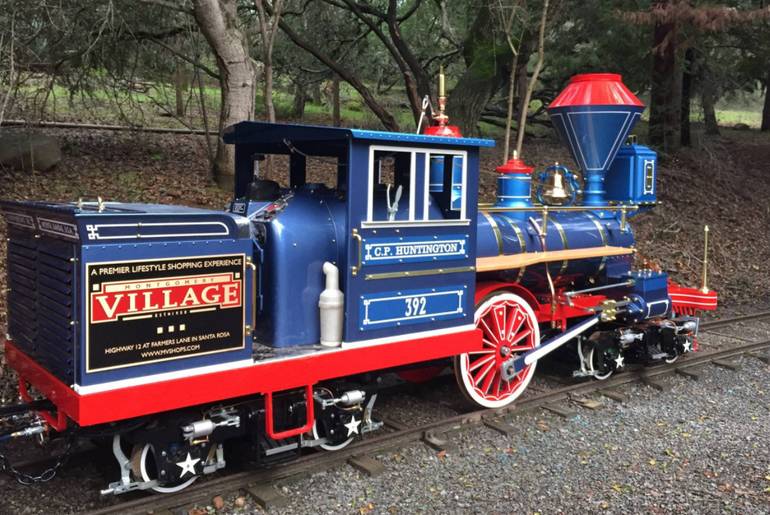 Howarth Park Train Santa Rosa
Howarth Park is a 138-acre community park in Santa Rosa, California. Along with an excellent fishing lake, the park features a small amusement area with a carousel, animal farm, pony rides, and a miniature train. The train takes visitors on a quarter-mile ride that features a tunnel and a bridge. There is a small fee to ride the train. Kids 12 and under ride for free with an adult.
Closed but not forgotten The Sierra Railroad, the third oldest railroad in North America
More Places to Ride Trains