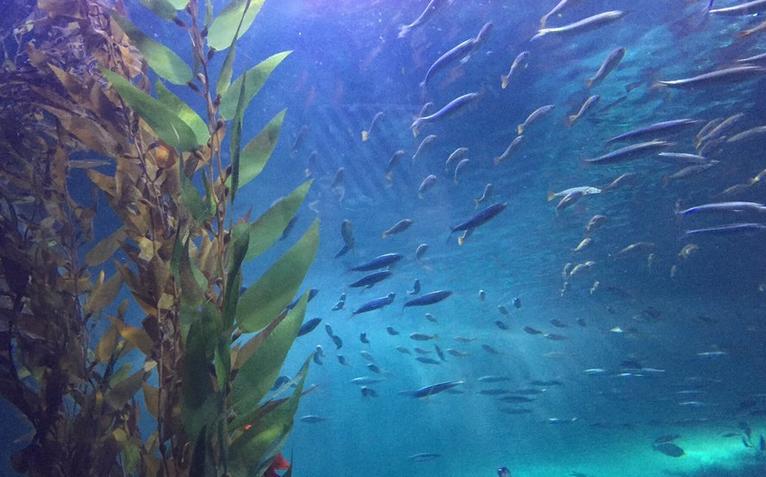 Aquarium of the Bay adjacent Fisherman's Wharf on pier 39. Just about every tourist stops in for a visit but it's also a fun day trip destination especially with falsies with kids.
The aquarium is split up into two sections: 'Under the Golden Gate' and 'Under the Bay'. These areas look at sea life within the San Francisco Bay and out into the Pacific Ocean. Upstairs kids can touch bat rays, leopard sharks, and tide pool animals.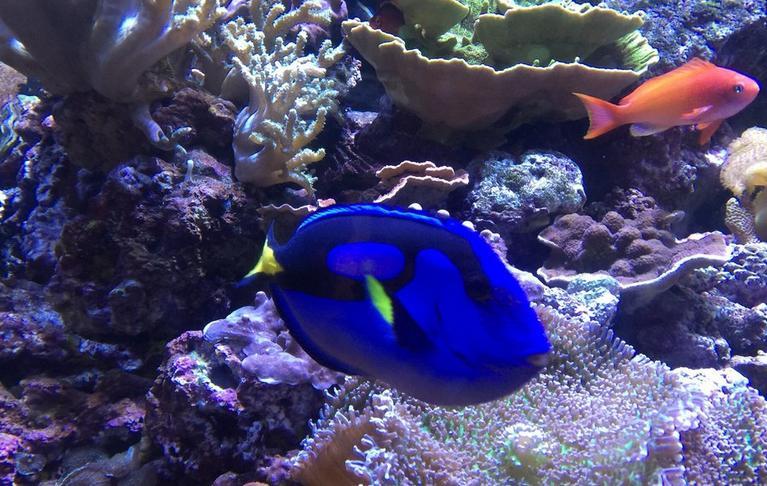 Aquarium of the Bay's collection features nearly 200 different sharks, skates, sea rays, octopus, jellyfish, rockfish, flatfish, eels, sea stars, and other aquatic creatures.
The aquarium one of the most popular attractions in the Fisherman's Wharf area of San Francisco. Aquarium of the Bay partnered with Pacific Gas and Electric Company to open PG&E Bay Lab, an interactive climate change exhibit featuring land animals as nature's ambassadors, promoting energy conservation to protect their habitats from the potential impact of climate change.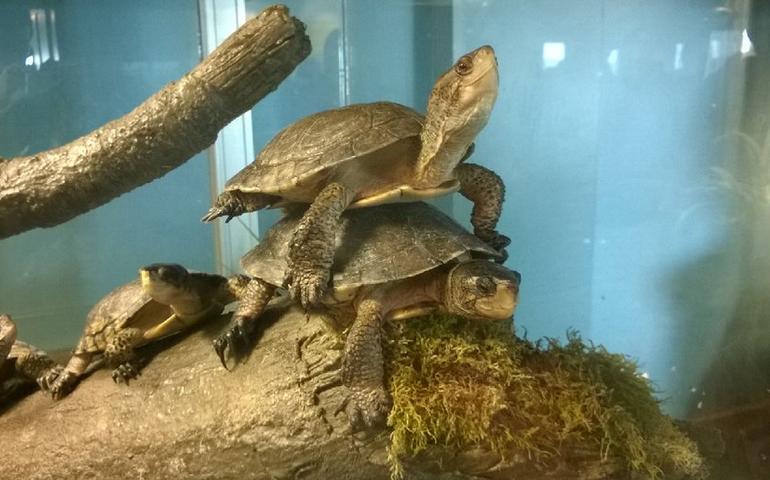 The Aquarium's main attraction is the two tunnel tanks with moving sidewalks that total 300 feet in length. The tanks are made from 2.5" thick acrylic and hold over 700,000 gallons of filtered Bay water.
For a more in-depth look at the aquarium, visitors can take a Behind the Scenes Tour: 45 Minutes Stroll the catwalk above our 700,000-gallon exhibit tunnels and take in the awesome wonder of eight-foot sharks an arm's length away.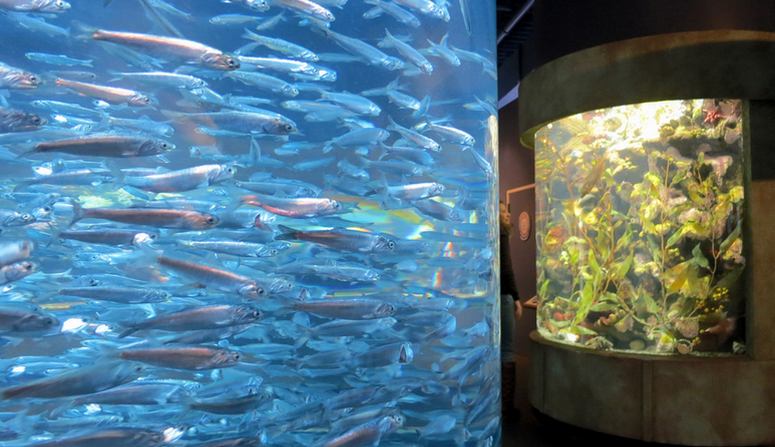 Visit the "jellies nursery" and view animals not currently on exhibit. Learn more about the Aquarium's shark research, and how we are working to protect endangered and special species. Limit 10 per tour; multiple tours available. Three-week advance scheduling required.
Aquarium of the Bay is a unique nature center that inspires the preservation of the San Francisco Bay and all marine environments. With a dual focus on education and entertainment, it is the only aquarium dedicated to the diverse marine life and distinctive ecosystems of the San Francisco Bay and its nearby waters.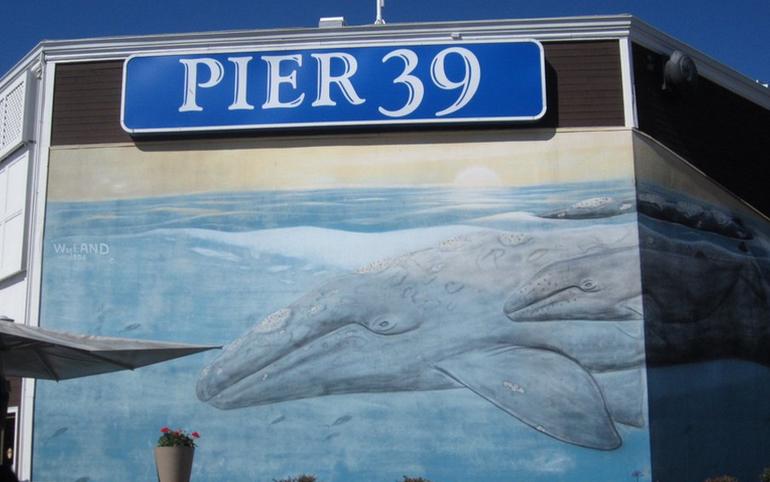 Where is Aquarium of the Bay
Aquarium of the Bay is located at The Embarcadero and Beach Street in San Francisco's historic Fisherman's Wharf.
Aquarium of the Bay is open daily, except December 25. General operating hours, which change seasonally and to accommodate special events, are 10 am to 7 pm on weekends. Summer hours are 9 am to 8 pm every day.