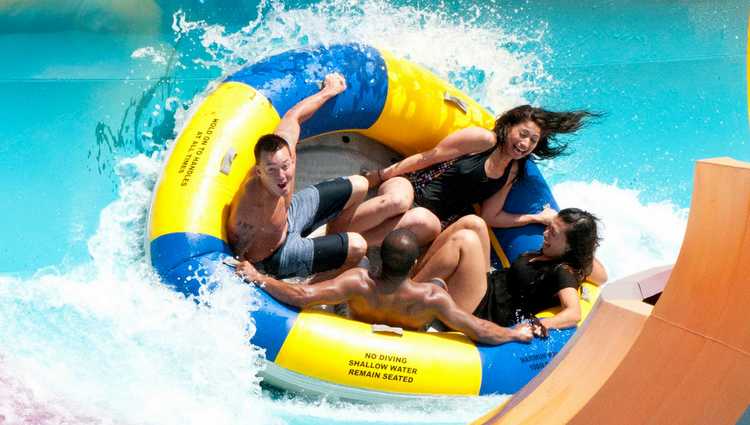 Aquatica Water Park San Diego is located in Chula Vista about 20 miles from the main theme park at Mission Bay San Diego. Aquatica is more than just rides and slides there are up-close animal experiences that you can view above and below the water.
One of the main attractions is the largest wave pool in Southern California, holding more than 500,000 gallons of water with waves up to five feet high. Other features include Kata's Kookaburra Cove® for little kids and Whanau Way slide complex with rides up to 60 foot high
Aquatica Water Park San Diego Discount Tickets
Some of you may remember this location for Knott's Soak City in Chula Vista. This water park has been completely renovated. Caribbean flamingos and freshwater turtles make this water park like no other in Southern California.
Aquatica water parks already exist at SeaWorld in Florida and Texas and now we have one here in Southern California. Aquatica has added some SeaWorld animals including flamingos and turtles but nothing like SeaWorld San Diego. Best bet is a combo pass if you want to see the show.
The water park has plenty of lounge chairs in shady areas, but you will have to arrive early to claim the prime spots. You can also rent out a cabana overlooking the wave pool to ensure you have a nice private rest area. The price of cabanas includes 4 guests, six if you pay extra.
Of course, you can always jump into the 1,250-foot long lazy river to cool off but there is no substitute for a cool shady area on a hot summer day.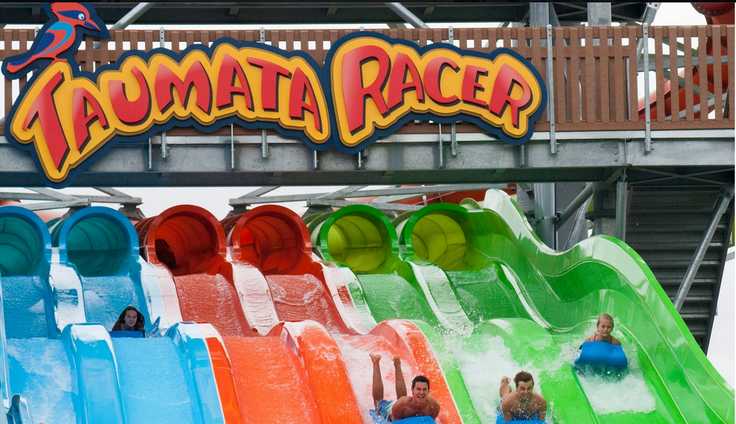 Dining is casual with typical theme park food severed from several eatery's inside the water park.
With its location, 20 miles from SeaWorld San Diego Aquatica is going to be a hit with locals but may be a little too far for tourists visiting San Diego especially if they do not have a car. Expect to see a shuttle service from the main theme park to Chula Vista.
Before you go: Coolers, glass containers, food and drinks other than water bottles may not be taken into the park. Lockers are available but at an extra cost. Parking is $15.00 for cars $20.00 for RV's and campers so car pool when possible. Flotation devices such as noodles swim rings, floats and boogie boards are not permitted.
"Aquatica SeaWorld's Waterpark™ in San Diego is lushly landscaped, a whimsical water park with up-close animal experiences, high-speed thrills and the amenities of a beachside resort."
Aquatica San Diego 2052 Entertainment Circle in Chula Vista, CA