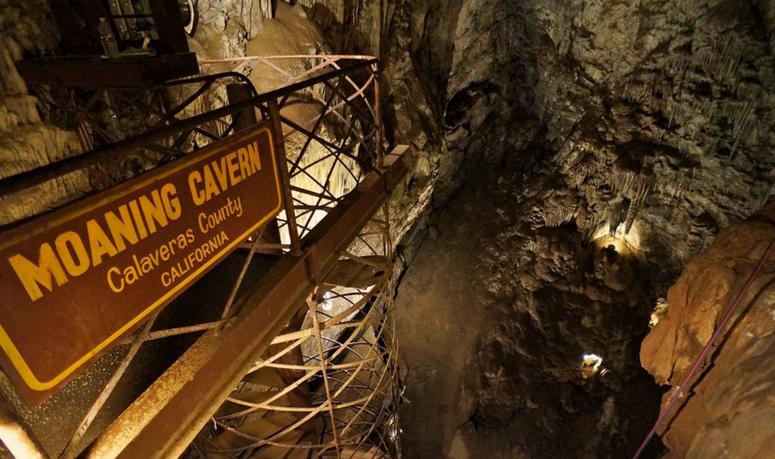 Moaning Caverns and Black Chasms? Walking tours that take you deep underground, and back in time, creeping through subterranean stone tunnels by lantern light only. Sounds spooky. But intriguing.
Twin Zip Lines with a GoPro HD camera mounted on your helmet? Sounds awesome! Panning for gold? You might find a few nuggets, but they it's unlikely they'll pay off your mortgage…
That said, this park definitely deserves a day trip. Black Chasm draws visitors from near and far. And there is fun to be had for the whole family, year round.
Located near the town of Volcano, Black Chasm Caverns offers adventures that can be mild, medium, or mind-blowing experiences.
There are, in fact, three main caverns in the area to explore. The Moaning Cavern site is the furthest south, with the California and Black Chasm Caverns slightly north. All three can easily be visited in a day.
The Walking Tours are an excellent way for guests of any age to explore the Black Chasm Cavern. A wooden walkway has been constructed to take you through the main room of the cavern and show off the unique rock formations hanging from the ceiling.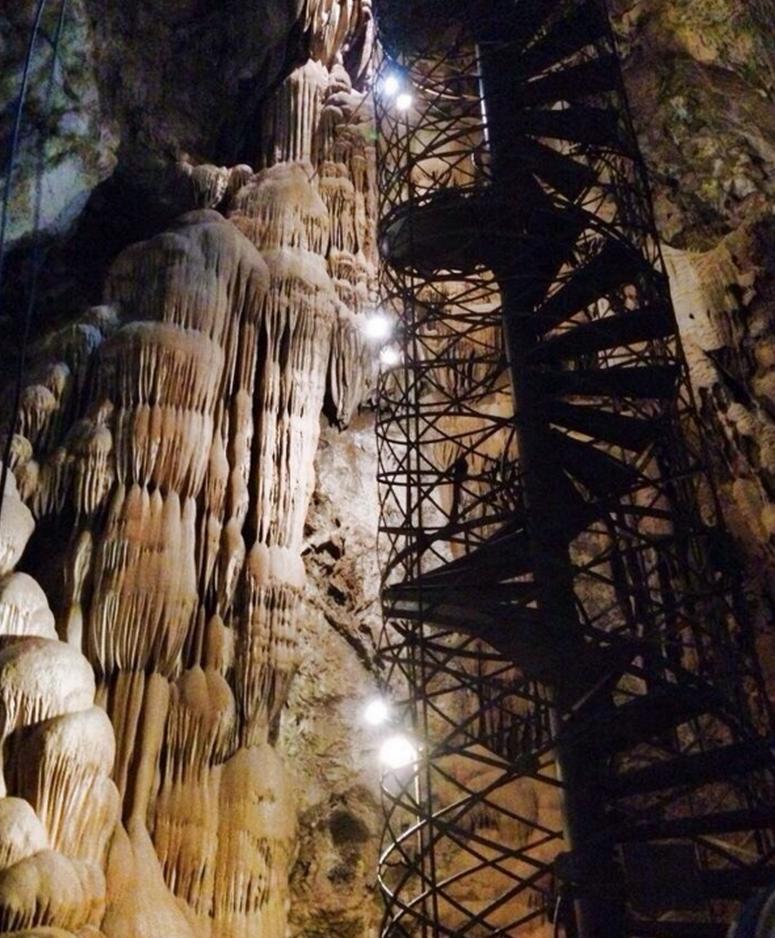 Look down and marvel over the magnificent mineral sculptures morphing out of the cave's floor. Stalactites, stalagmites, angel's wings, and countless other stone shapes have "come to life" over tens of thousands of years.
There are several lakes in the lower levels of the cavern. These are home to an amazing array of creatures, including some known as Amphipods.
As there is no light in the lakes, these crustacean-like critters have no need for eyes. A species of spider has adapted to life in the caverns in a similar fashion.
The visitor's center and staff at Black Chasm are an excellent source of information and can provide tips on what to look for during your tour.
You need not worry about bats inside the cave, as they have not established colonies here. They are still around, and in the early morning and evening, you may see them feeding on insects.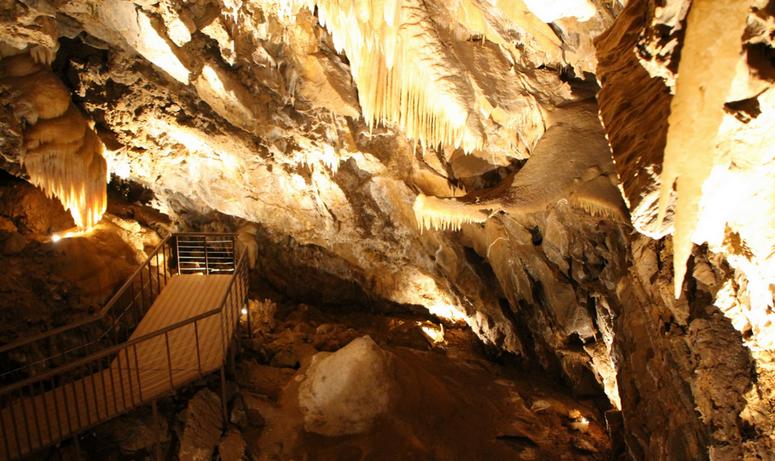 There will be those who want more adventure to their visit at Black Chasm. Young adults and kids over age eight rave about the Labyrinth Rock Scramble Tour (reservations required).
Equipped with safety goggles, helmets, gloves, and knee pads, you'll get to explore the rocky outcrops around the cavern as well as see inside. Hike, rappel, crawl, slither and slide your way through the mammoth boulders, cracks, and crevices created by gold mining in the past.
Thrill seekers seeking a real adrenaline rush will want to schedule a stop at the Moaning Cavern Twin Zip Line site.
Make your way across the 60-foot long "sky bridge" to reach the launch tower. There are two options available when it comes to zipping. Fly solo in a full-body climbing harness, or try a tandem ride strapped to a friend or family member. You'll reach speeds in excess of 40 mph!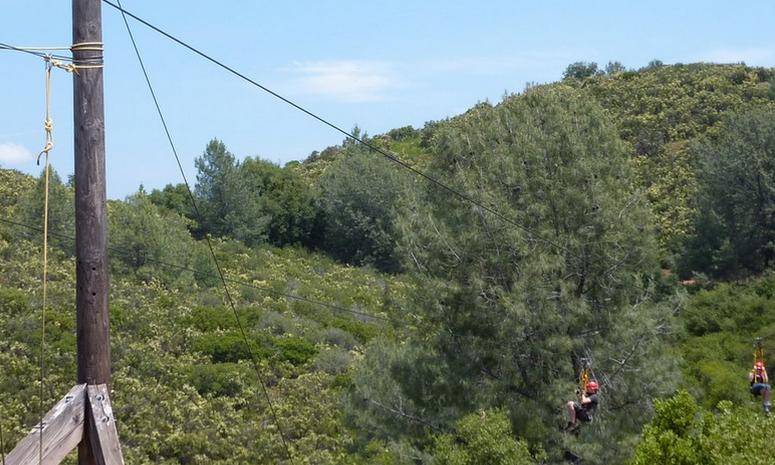 Twin lines allow a little friendly competition between participants racing side by side, soaring above scenic Gold County. Once you've launched yourself from the tower, you can stay upright in your harness, or lay back for a more "luge-like" experience. Streamlined, you may gain an advantage over your opponent on the line next to you!
Black Chasm Cavern Adventure Park 15701 Pioneer Volcano Rd, Volcano, CA 95689 15701 Pioneer Volcano Rd, Volcano, CA 95689 Phone:(209) 736-2708