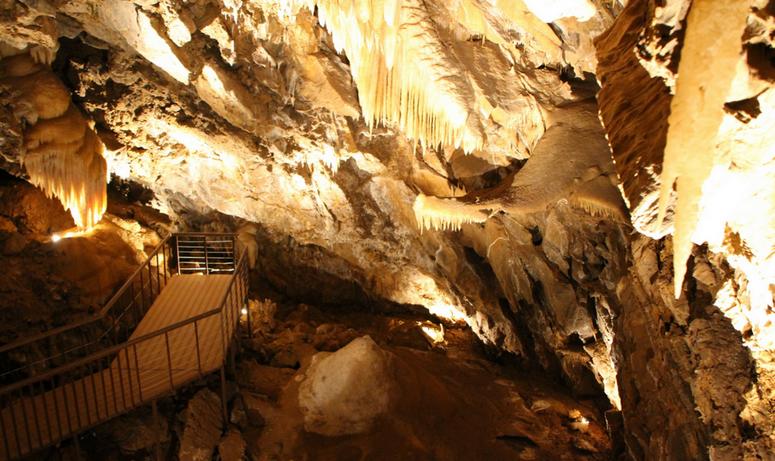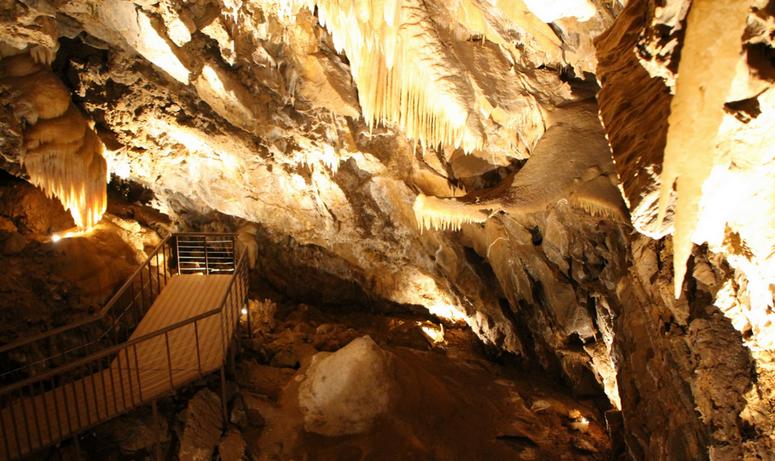 Black Chasm Cavern National Natural Landmark is located near the town of Volcano, California. Black Chasm draws visitors from near and far and makes a fun destination for a family day trip. Gold miners explored the carven in the mid1800s but found only stalactites, stalagmites, and limestone helictites.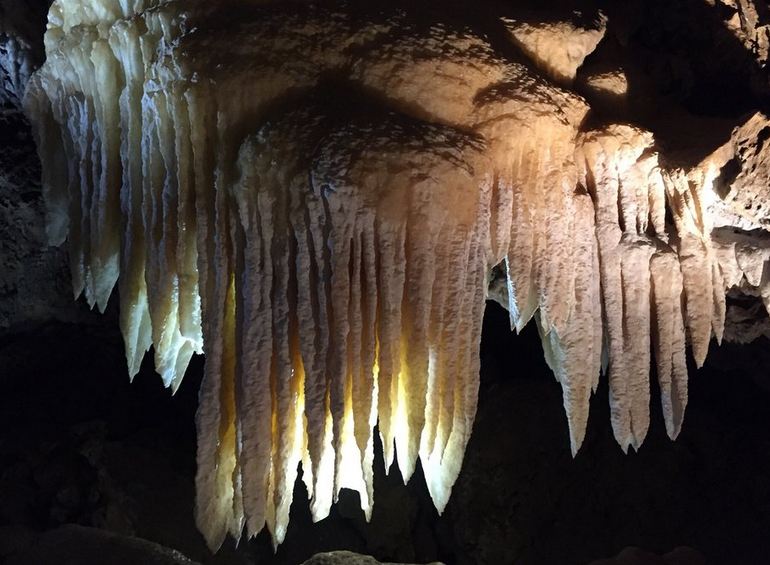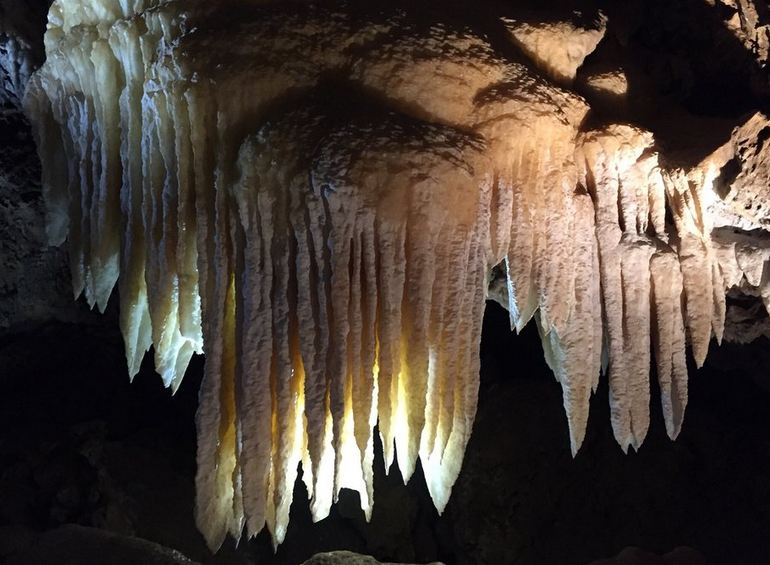 Today the Cavern is a designated National Natural Landmark and welcomes visitors a walking tour of several chambers in the cave. Black Chasm is known for "The best helictites in the west." Helictites of the rare crystals formations that form on cave walls. There are thousands of Helictites in the cave. Some of the shapes resemble creatures, and the tour guides have nicknames for many of them.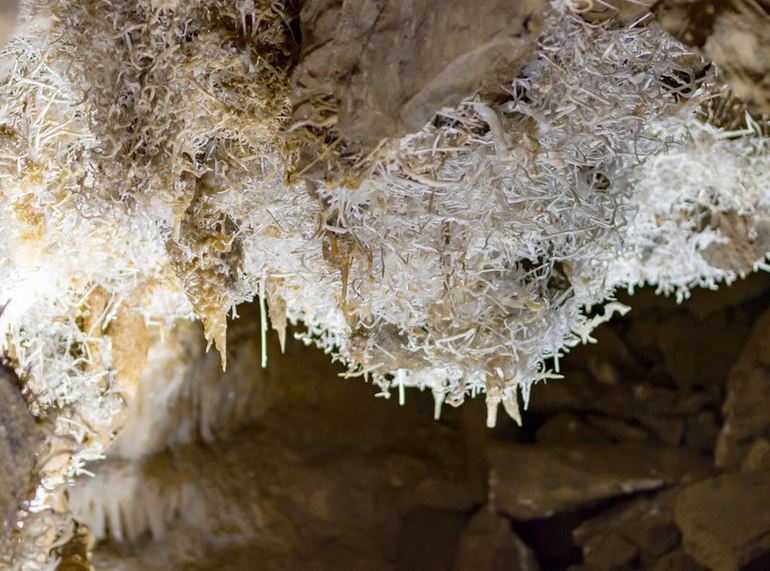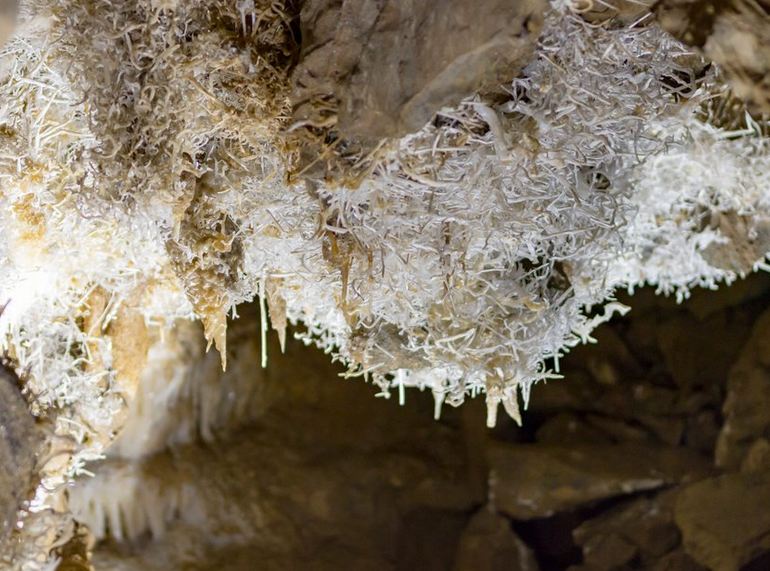 Black Chasm Cavern Walking Tours
Walking Tours are an excellent way for guests of any age to explore the Black Chasm Cavern. A wooden walkway has been constructed to take you through the main room of the Cavern and show off the unique rock formations hanging from the ceiling.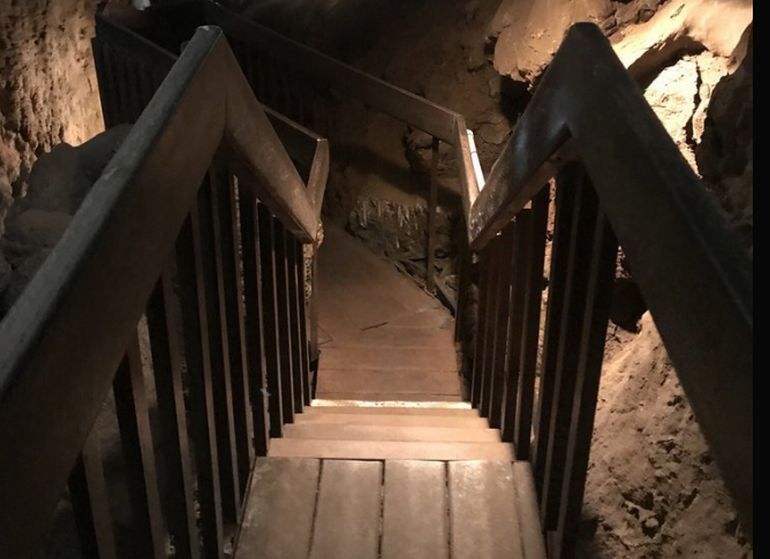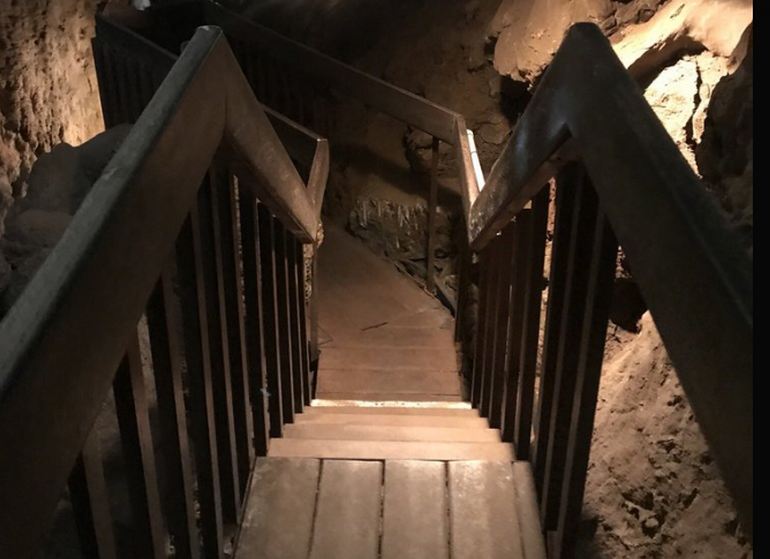 Look down and marvel over the magnificent mineral sculptures known as helictites morphing out of the cave's floor. The caves stalactites, stalagmites, angel's wings, and countless other stone shapes formed over tens of thousands of years.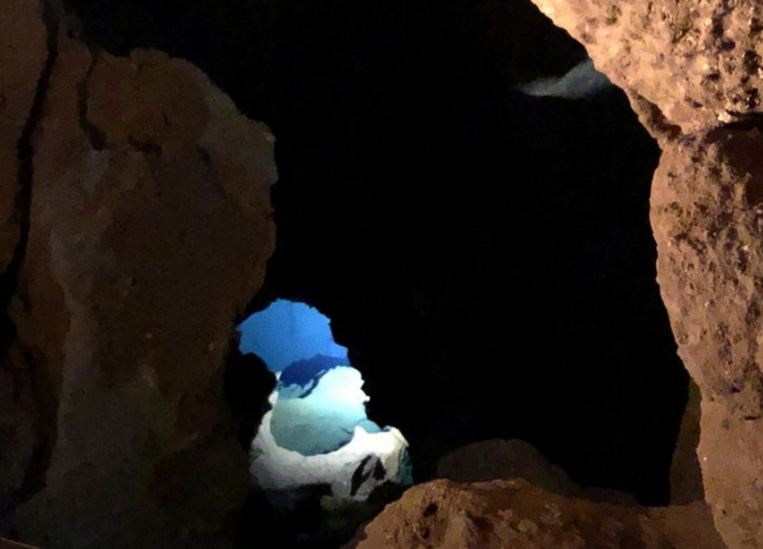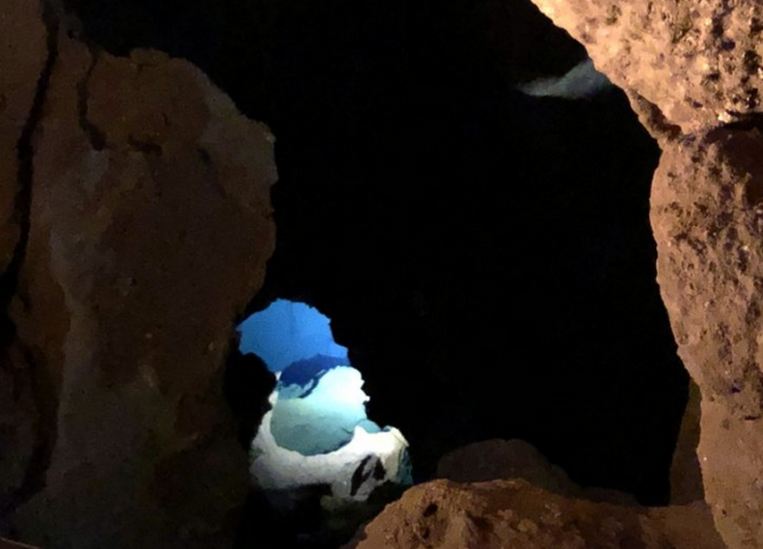 Lower Levels
There are several lakes in the lower levels of the Black Chasm Cavern. These are home to a fantastic array of creatures, including some known as Amphipods. As there is no light in the lakes, these crustacean-like critters do not need eyes. A species of spider has adapted to life in the caverns in a similar fashion.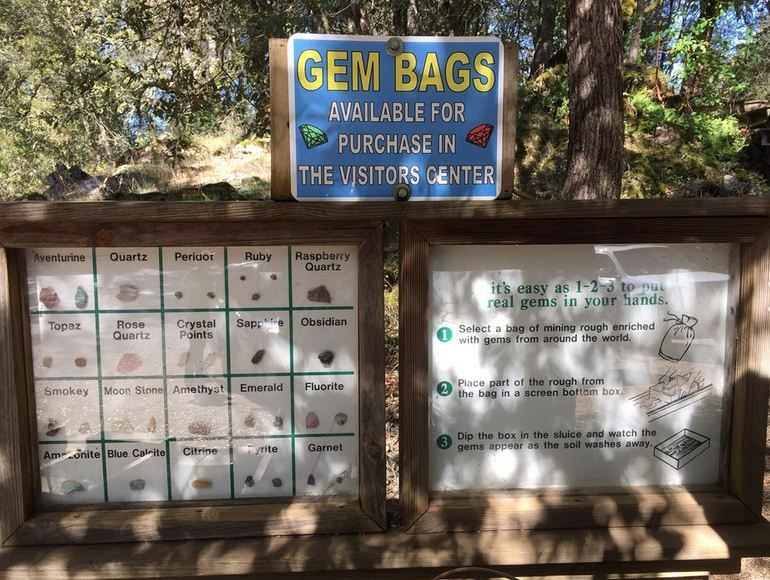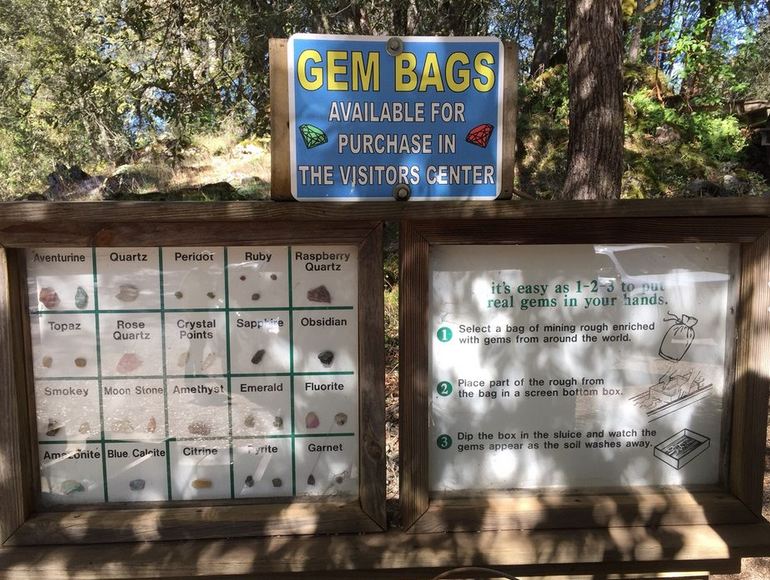 Visitor Center
The visitor's center and staff at Black Chasm are an excellent source of information and can provide tips on what to look for during your tour. The gift shop has rocks and souvenirs for sale and is where you purchase tickets for the walking tour—walking tours last about 50-minutes.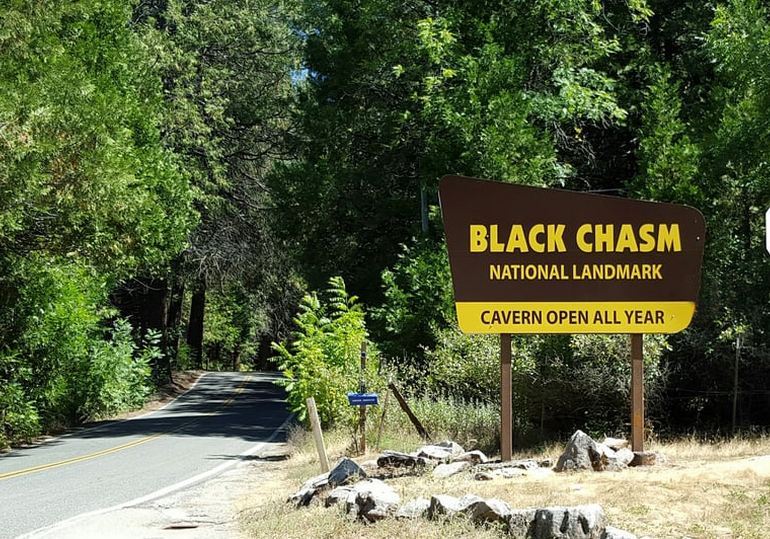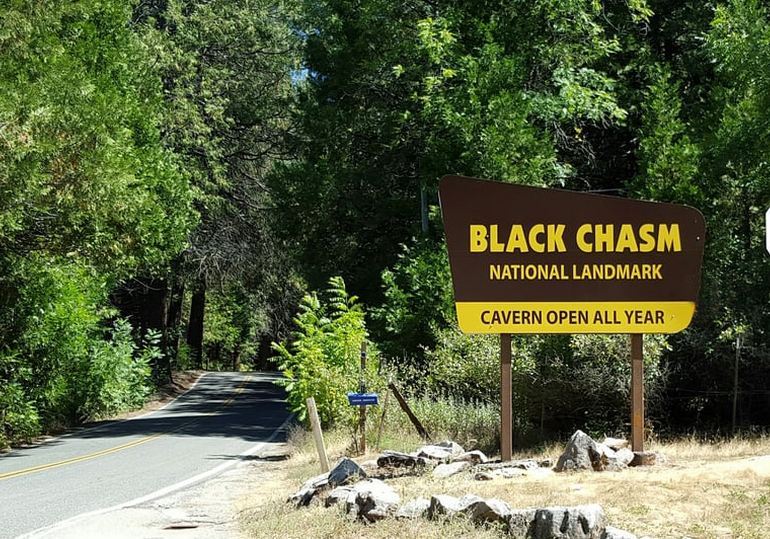 Getting To Black Chasm Cavern
Black Chasm Cavern is located at 15701 Pioneer Volcano Rd, Volcano, California. The Cavern is a little over a one-hour drive from Sacramento. Guided tours of the cave last about one hour and are family-friendly. If you are looking for more cave adventure, you might want to visit Moaning Caverns Adventure Park.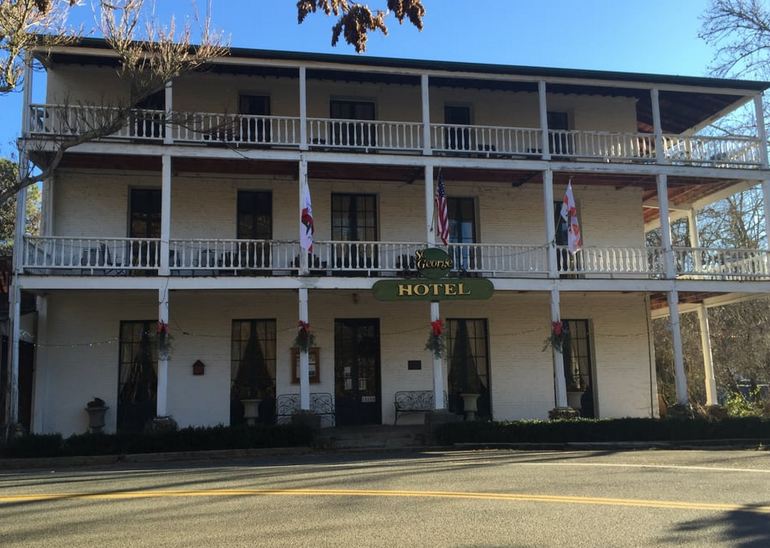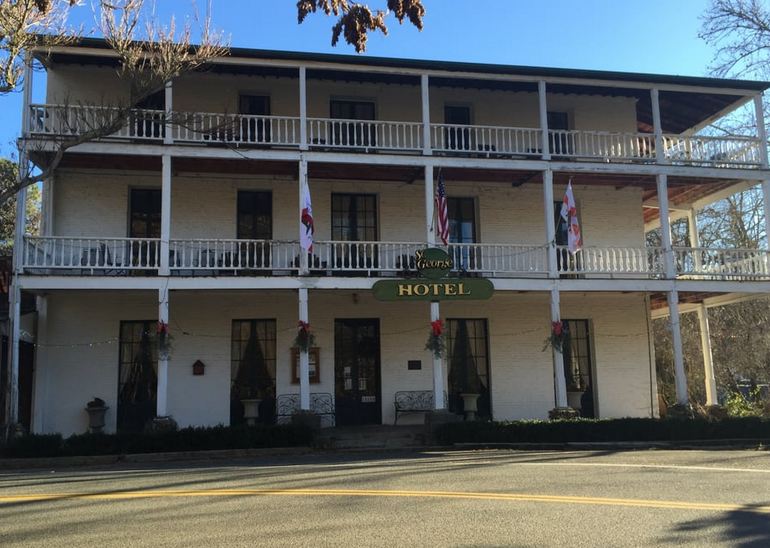 Nearby Attractions
Indian Grinding Rock is only a short drive from the Caverns and well worth a look. The town of Volcano features several Gold Rush-era buildings, including the St George Hotel, which has a small restaurant on the first floor. It is rumored that the St George Hotel is haunted so stay here at your own risk. Hotel website.