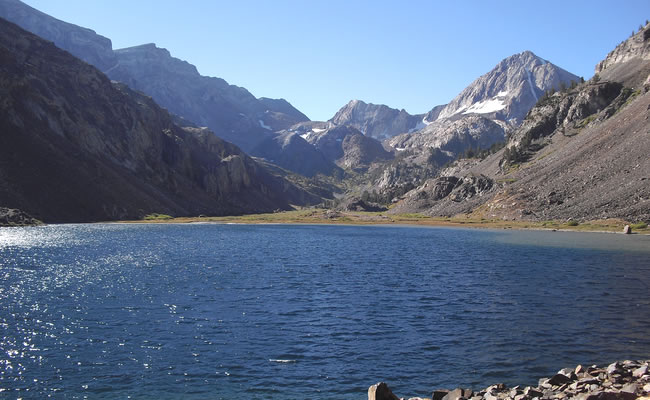 Located east of the Sierras, just off US Highway 395 south of Mammoth, Convict Lake is in a mixed pine-hemlock forest with aspen trees that turn golden in fall and surrounded by towering granite peaks.
Appropriately named for a band of escaped Carson City convicts that escaped prison and had a shootout with a sheriff's posse in the nineteenth century, the 170-acre body of water has long been a spot for tourists to retreat.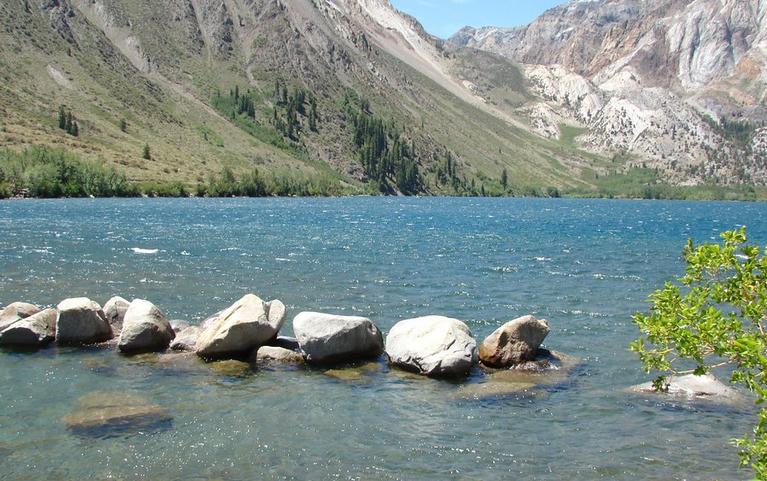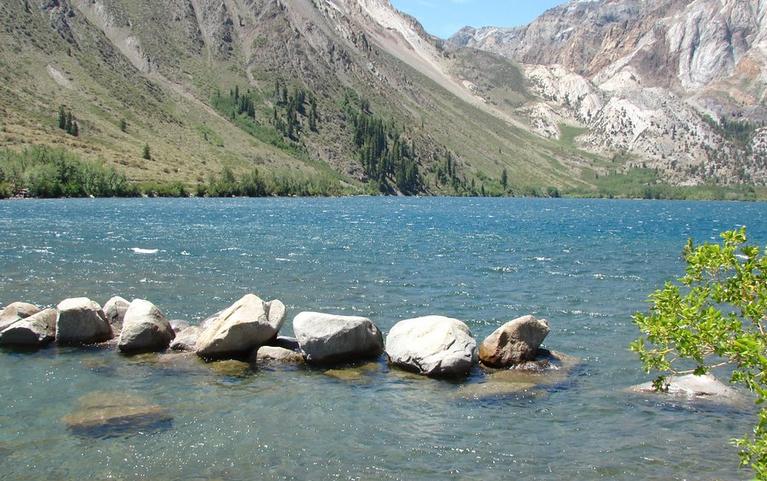 Things To Do Convict Lake
There is plenty to do at Convict Lake, but fishing is probably the most popular activity among visitors, and the Lake is stocked weekly with rainbow trout, making it an angler's paradise. For those that are not seasoned fisherman, nearby Convict Lake Resort offers fishing classes and guided fishing trips to make your experience much more enjoyable, and successful.
But if fishing is not your idea of fun, no problem, as there are lots of other outdoor activities offered to suit all personalities, interests, and levels of experience. The simplest for hikers is the popular three-mile trek around the perimeter of Convict Lake. Depending on the season, you can explore the trail on foot, horseback, skis, snowshoes or snowmobile.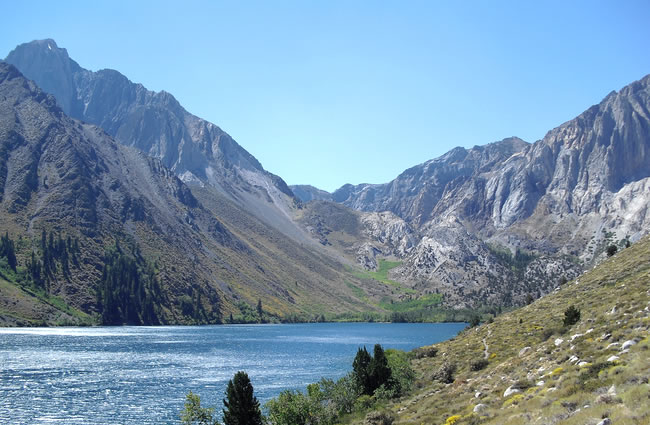 Convict Lake is an easy day trip from many points in the California High Sierra, but if you want to stay longer, there are roughly 100 campsites at the Lake Campground. However, these are often nearly filled during peak fishing season, so make sure you reserve in advance.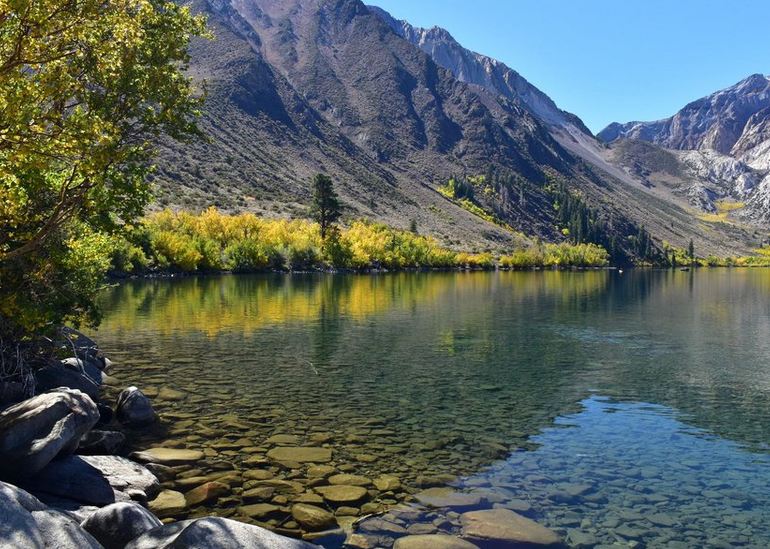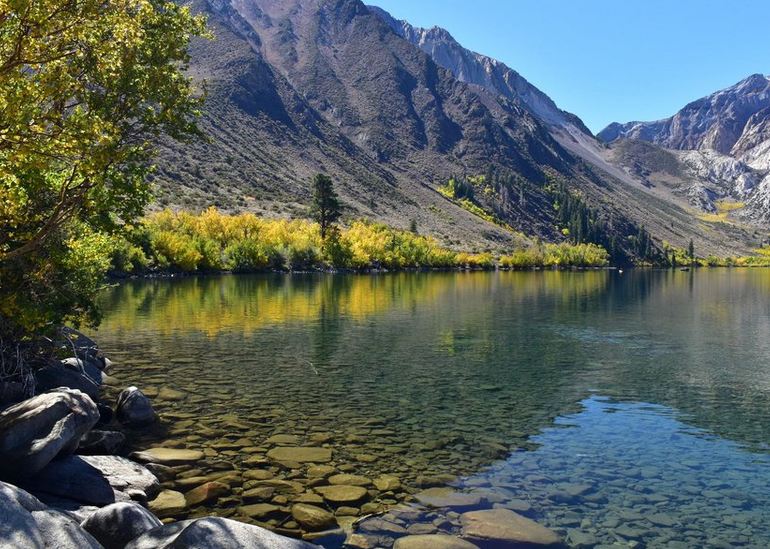 Camping at the Lake
Convict Lake campground is primitive with pit toilets and no hookups, but the setting is beautiful and makes roughing it bearable.
If you can't find an available campsite, or you are looking for a few of those creature comforts of home, just across the road is Convict Lake Resort.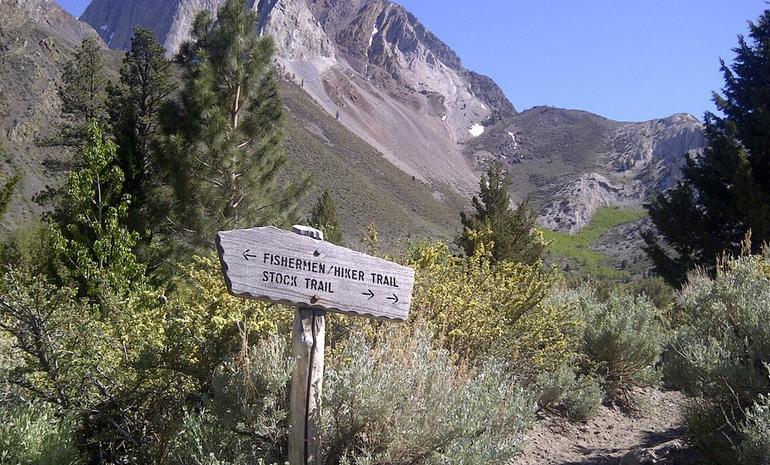 Convict Lake Resort
The Convict Lake General Store located near the mouth of the lake is the hub of the entire resort, including cabin and activity reservations.
Here you will find cozy, lake view chalets which provide the perfect setting to enjoy a romantic getaway or fun-filled family vacation.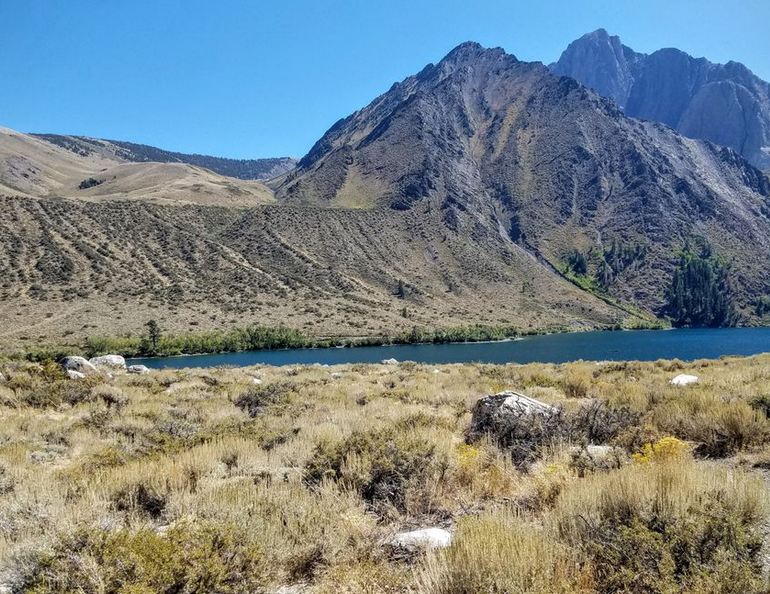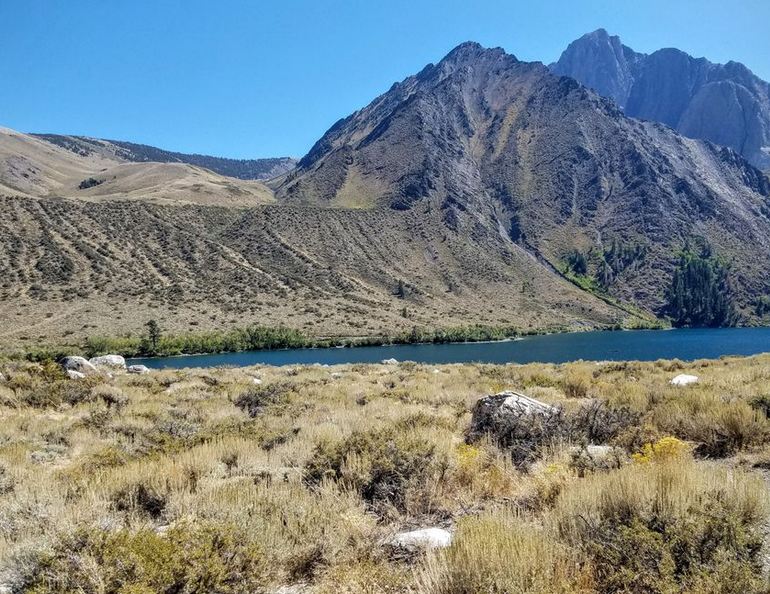 The resort also offers one of the area's most recognized fine restaurants in the Eastern Sierras — The Restaurant at Convict Lake–where guests can relax and dine in casual elegance while taking in breathtaking views of the lake. The menu features continental cuisine, including –you guessed it–exclusive fresh Alpers trout.
And for nightlife on the Lake, guests may enjoy appetizers, gourmet pizzas, and drinks at the martini bar in The Lounge.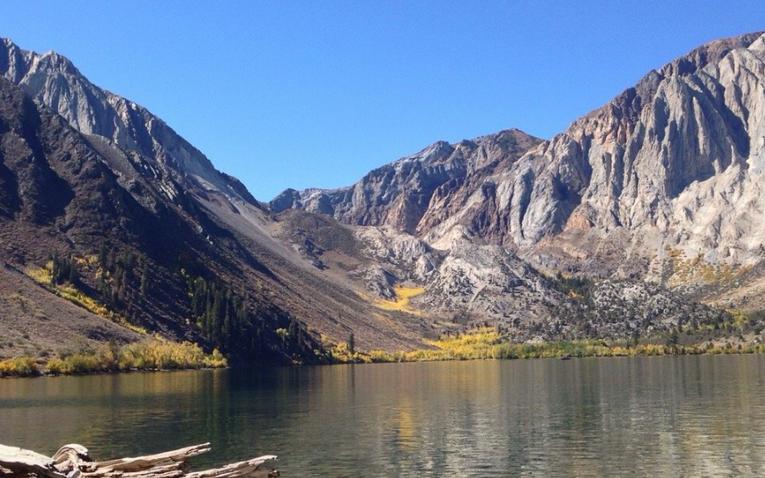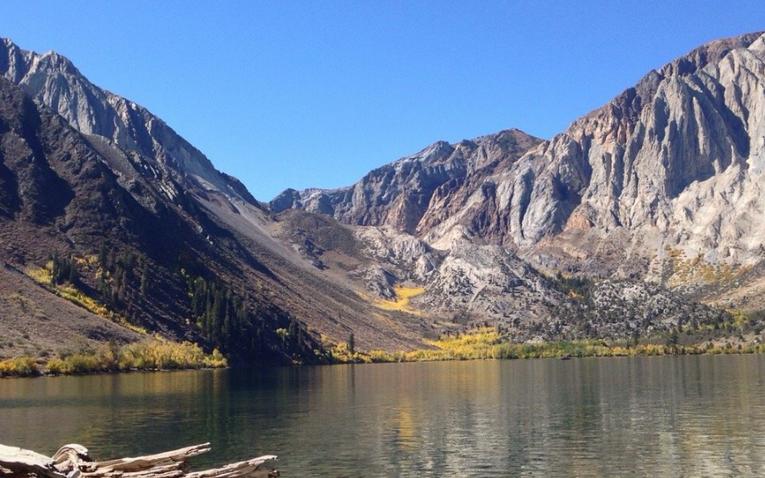 Convict Lake Events
Aside from the frills, there is the resort's activity calendar that includes several fishing derbies throughout the year, and group BBQ's, as well as horseback riding lessons and two-hour guided trail tours for all ages.
The Lake Marina is open during the fishing season, April to November, and there are pontoon boats, motorboats, canoes and kayaks for rent, as well as dock space if you bring your own watercraft.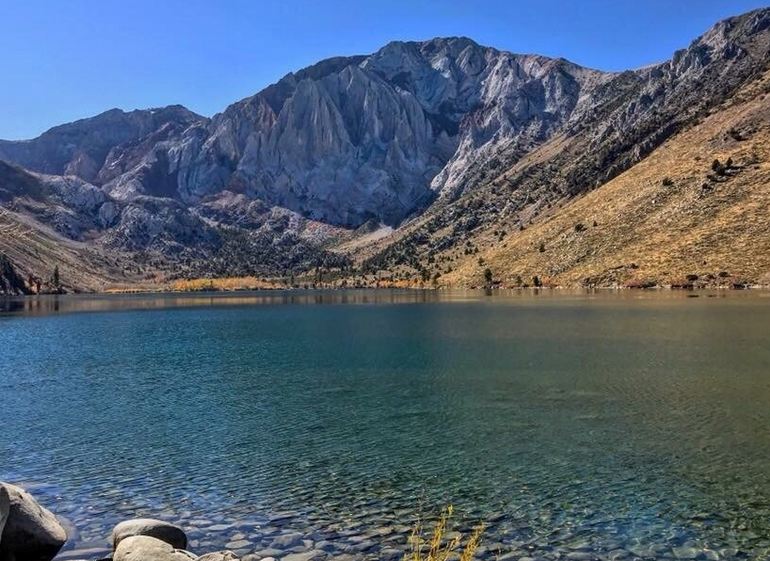 As you can see, Convict Lake provides the perfect backdrop for an outdoor paradise. So the next time you are looking to escape. Enjoy and revel in the majesty of some of California's most stunning scenery.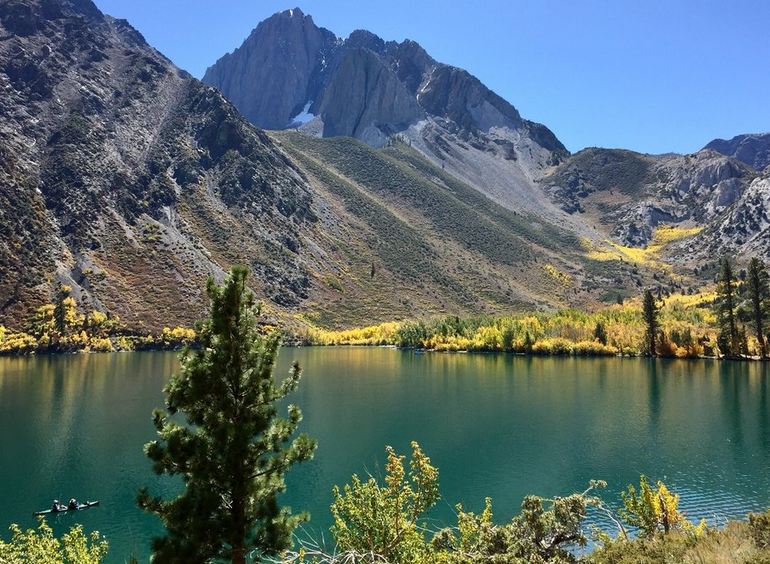 Getting There
Lake activities include horseback riding, fishing, camping, sightseeing, and backpacking. Next time you are traveling Highway 395 take time and visit this beautiful lake, you will not be disappointed.
Convict Lake is east of the Sierras, about 30 miles south of the intersection of Hwy 140 at Lee Vining and 35 miles north of Bishop. To get there from Los Angeles, take Hwy 395 north. From Sacramento, take Hwy 140 east through Yosemite National Park.