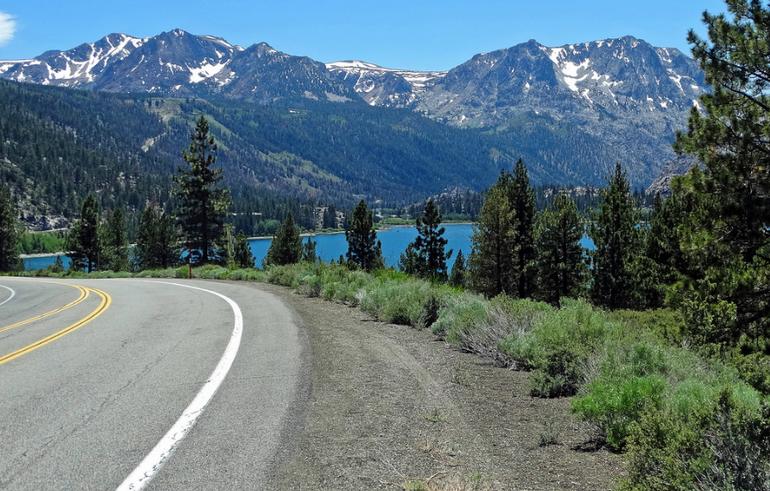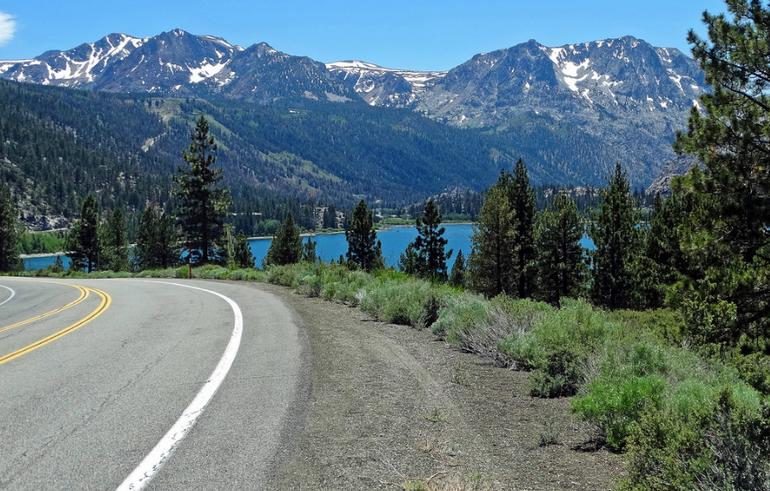 Mono County is a diverse land of sagebrush-covered plains that lead to soaring, jagged peaks and dormant volcanoes in east-central California. Set between the crest of the Sierra Nevada Mountains and the California/Nevada border, this 3,000-square-mile county is 94% publicly-owned.
Mono County boasts many natural wonders, from the Eastern Sierra in Yosemite National Park to the unique high-desert saline lake named after Mono Lake and the historic ghost town of Bodie. Scenic Highway 395 winds its way north-south through the county's heart, dividing the dramatic mountains to the west from the vast desert valley in the east.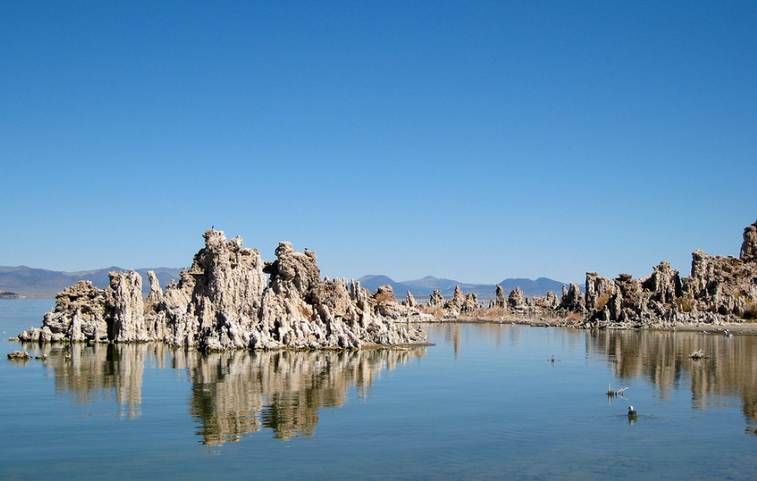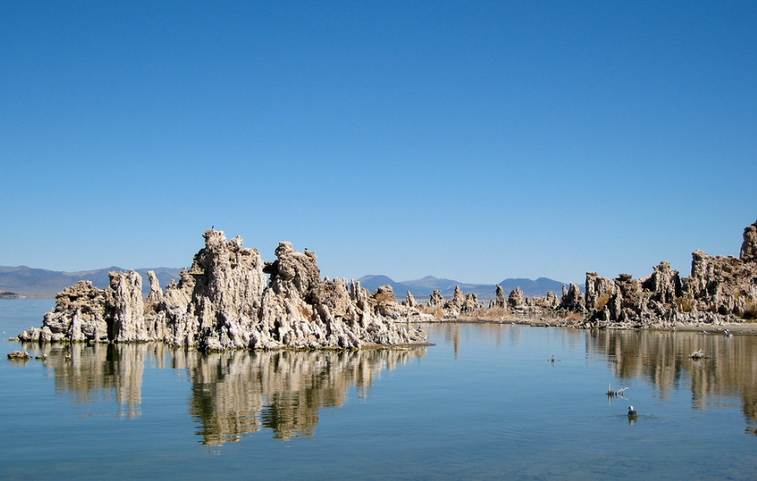 Mono Lake is just east of Highway 395 near the small town of Lee Vining, which serves as the gateway to both this unique body of water and Yosemite National Park. The saltwater lake is renowned for its Tufa towers of limestone that rise from the water, creating an exceptionally breathtaking sight, mainly when its dark blue waters reflect the Sierra Nevada's snow-capped peaks. The salty water makes swimmers float like a cork, but it sustains trillions of brine shrimp, attracting millions of migratory birds to feast on them, making it a bird watcher's paradise.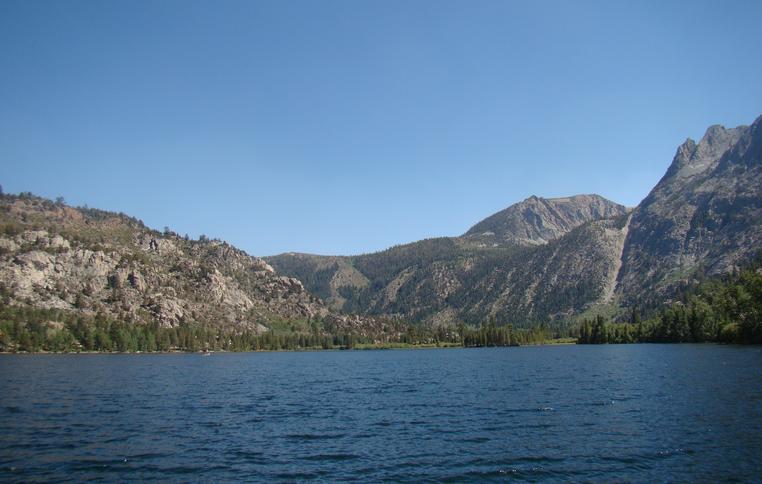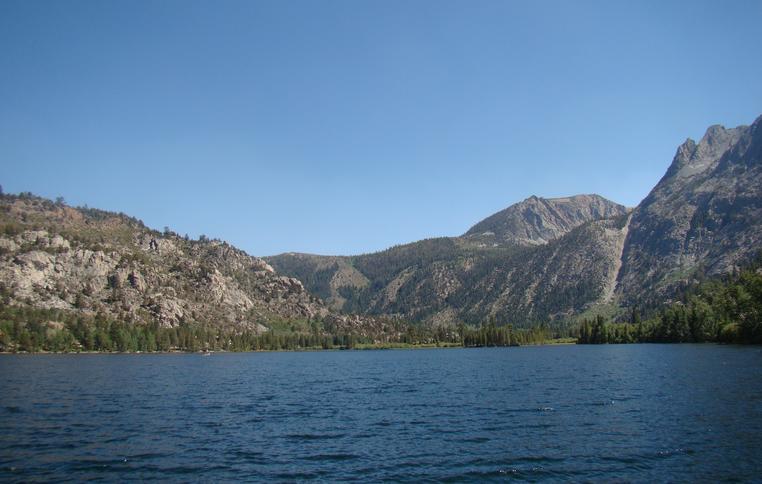 This incredibly scenic 15-mile drive that starts 10 miles south of Mono Lake boasts dramatic Sierra peaks and stunning alpine scenery dotted with beautiful lakes tucked within a horseshoe-shaped canyon. If you want to get out and experience this gorgeous area, hiking, horseback riding, camping, fishing, and boating are all possible here. Several restaurants and the Double Eagle Resort and Spa can also be found along the loop.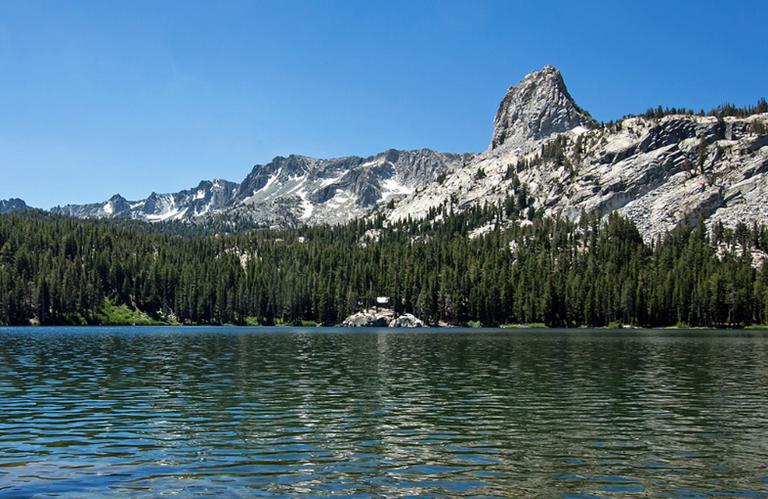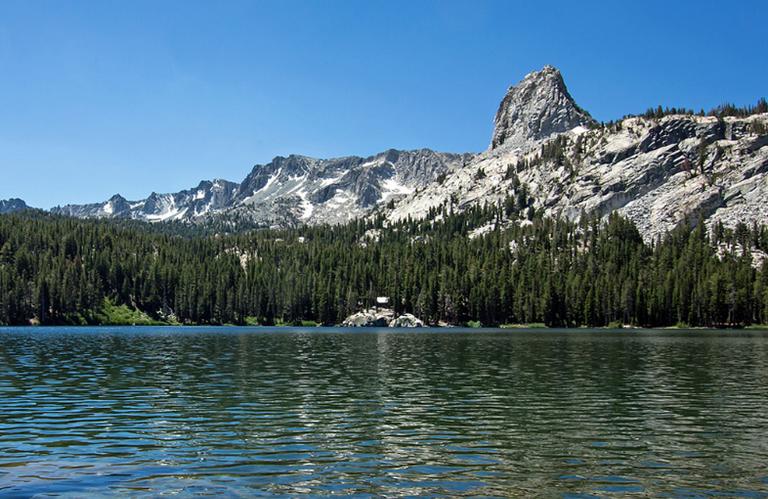 Less than a 30-minute drive south of June Lake is Mammoth Mountain. When the snow is gone, visitors can take in everything from thrilling mountain bike rides to practically countless hikes, fly-fishing, wilderness camping, and more. A scenic gondola leads to the Top of the Sierra and an interpretive center on the mountain's summit at over 11,000 feet above sea level. During the winter, this world-famous resort offers some of the best skiing and snowboarding on the planet, with over 3,500 acres of terrain, including 28 lifts and seven terrain parks.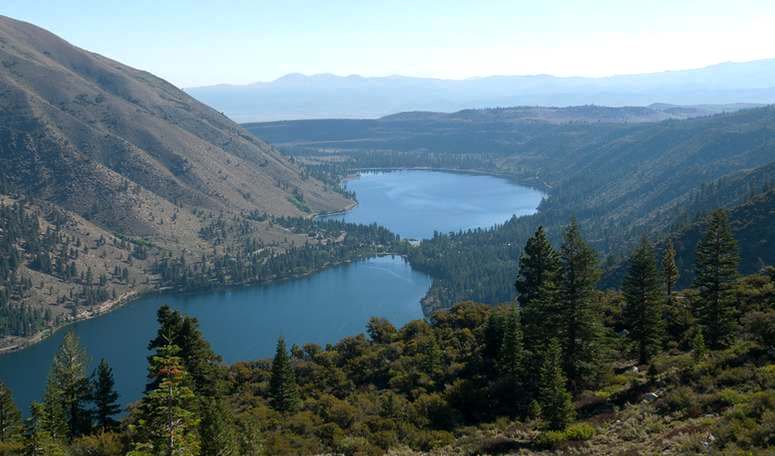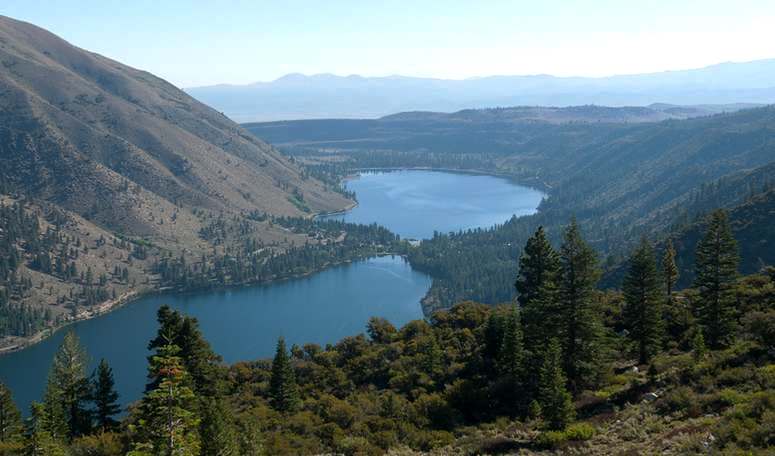 The area can be visited in summer or winter. There is always plenty to do in any season. Bridgeport is known to have some of the finest winter backcountry recreations around. Fishing is one of the top draws at Twin Lakes. Several trout species can be found in the rivers and lakes in the Bridgeport area. These include Rainbow, Brown, and Cutthroat varieties. The tackle shop at the resort is well-equipped to get you geared up and out on the water. Marina services include boat rentals (these too are pet-friendly!) and mooring. Kayaks and paddleboards can also be rented.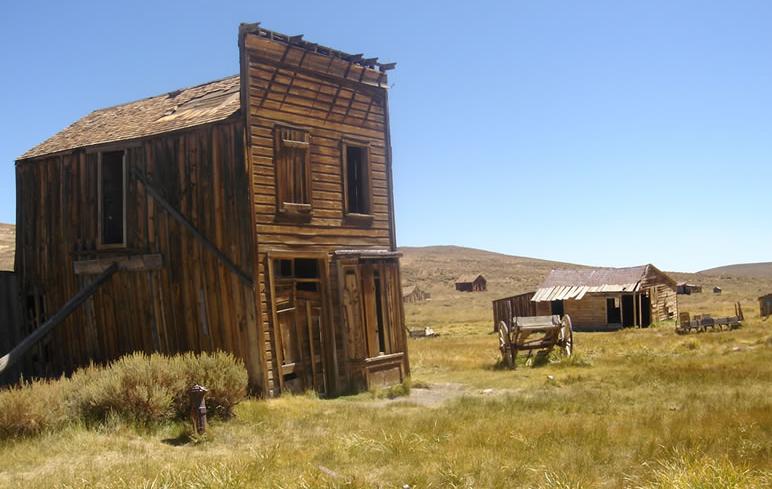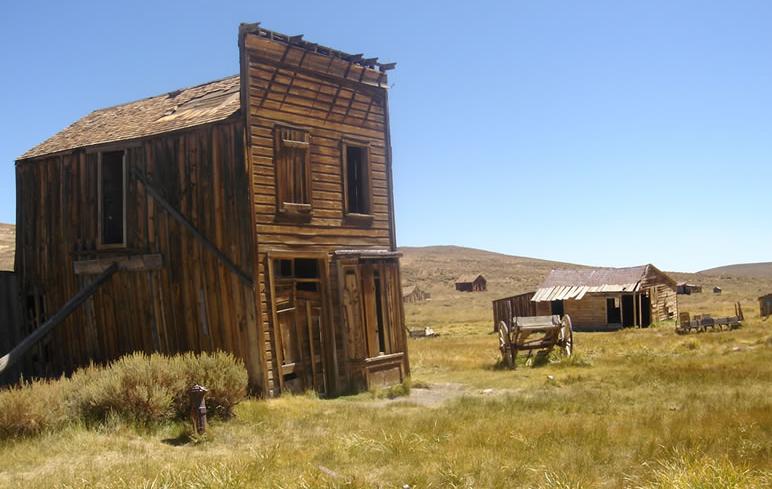 One of the most popular attractions in Mono County. In its heyday, Bodie, set in a remote area about 24 miles southeast of Bridgeport, was a mining boomtown with a population of around 10,000. Today, it's home to just six full-time residents, and, allegedly, plenty of ghosts as one of the most well-preserved ghost towns in the country. There were countless saloons at its peak in the late 1870s, a red-light district, and even opium dens. Today, a small part of the town still survives in a state of "arrested decay" as a National Historic Site and State Historic Park.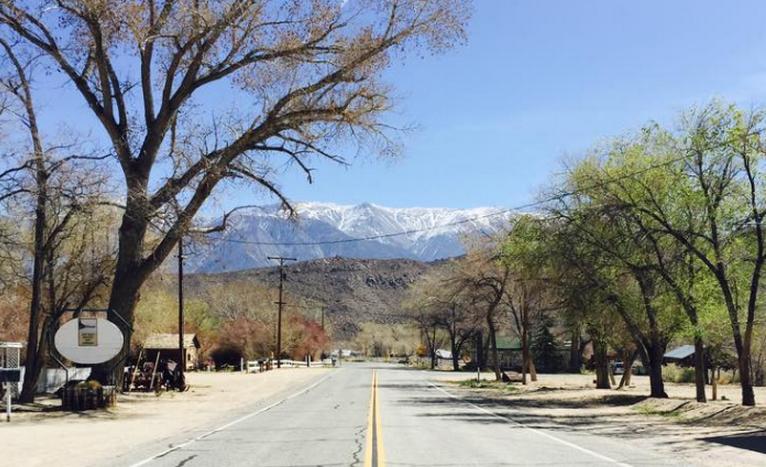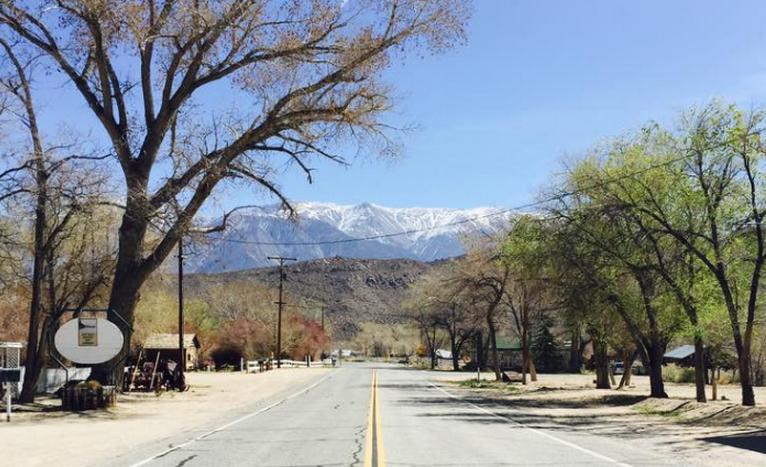 Benton Hot Springs offers travelers a place to relax and soak in natural hot springs. The resort's inn is located in a historic 1940s building and features seven unique rooms. Benton Hot Springs's other accommodations include two private landmark homes with luxurious hot tubs, plus ten other private hot tub areas for both day and overnight guest use.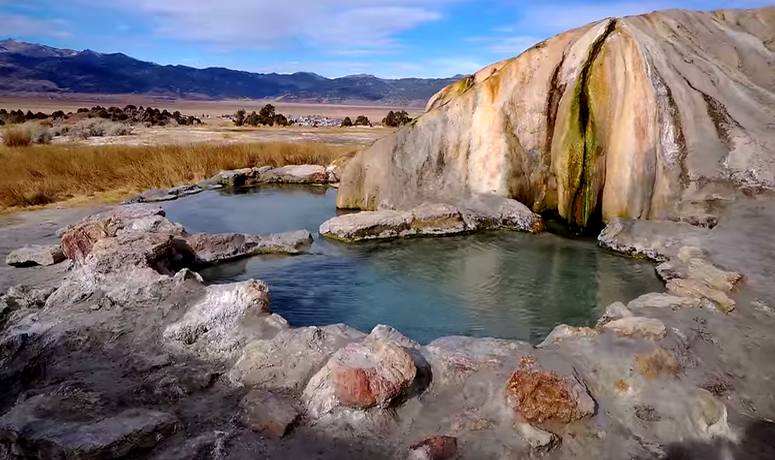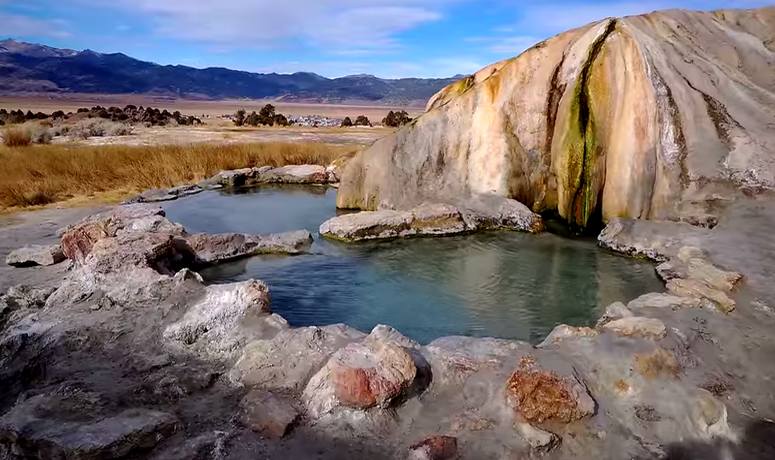 Travertine Hot Springs is an easily accessible area located just south of the town of Bridgeport. Here, visitors can soak up awe-inspiring views of the Sierras while relaxing in the soothing, perfectly-warmed 103-degree waters, with rocks segregating the spring-fed pools that flow from a cool mountain stream.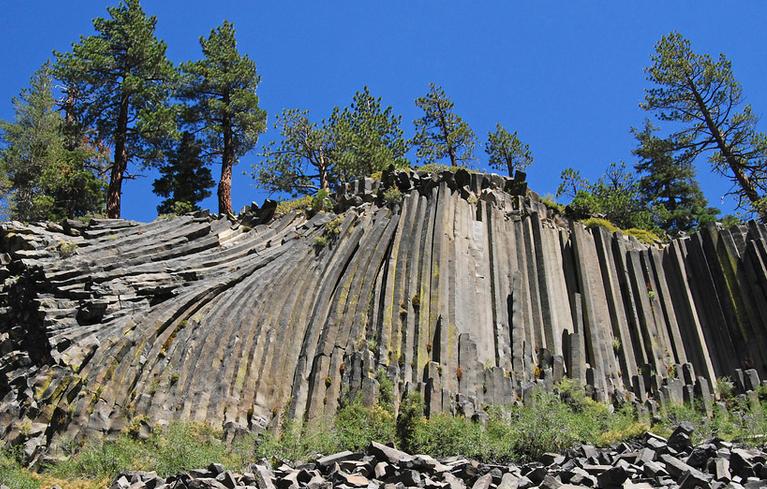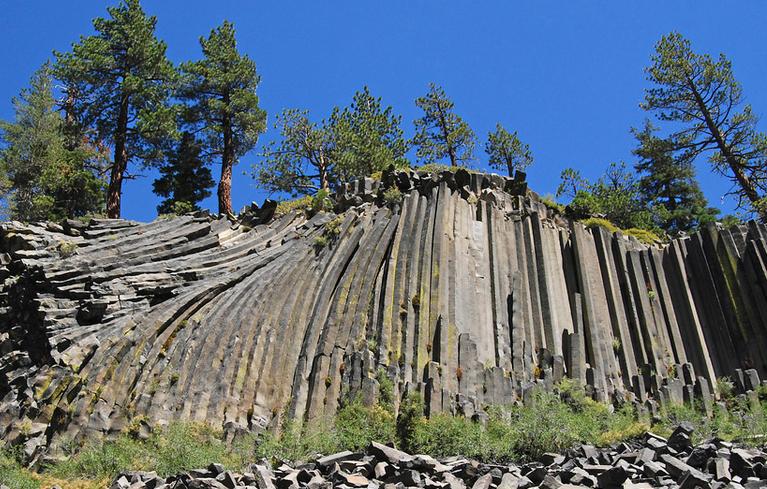 Devils Postpile National Monument
Devils Postpile National Monument protects a striking collection of magnificent basalt columns and a gorgeous 101-foot waterfall known as Rainbow Falls, which can be reached by boarding a shuttle bus at Mammoth Mountain. Getting to the columns' base requires an easy, slightly less than a half-mile hike, while the falls can be reached by hiking a 2.5-mile out-and-back trail.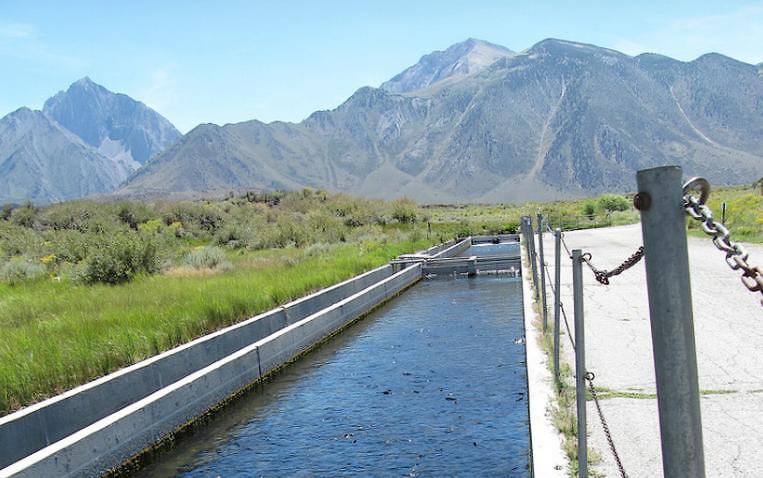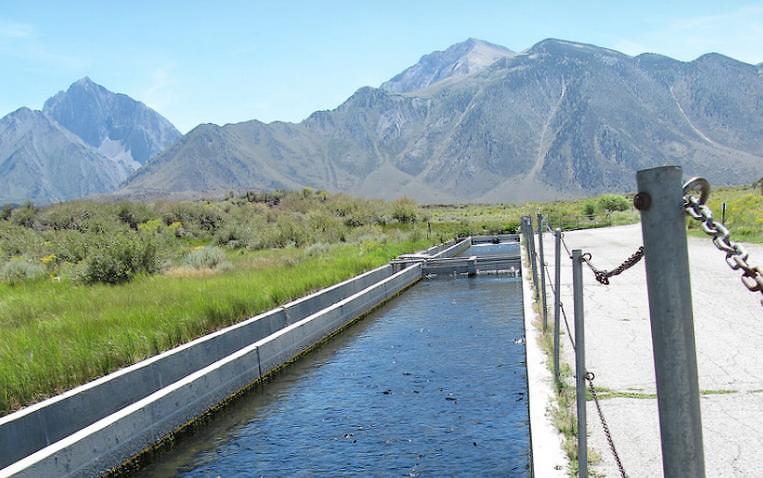 Hot Creek Fish Hatchery
Less than 10 miles east of Mammoth Lakes, this fish hatchery is a fun, educational, and free attraction run by the California Department of Fish and Game. Millions of trout are raised here and then planted into area lakes and streams every year. Watching the fish along the "raceways" in their various developmental stages offers an excellent time for all ages, especially when the trout clamor to the surface at feeding time.