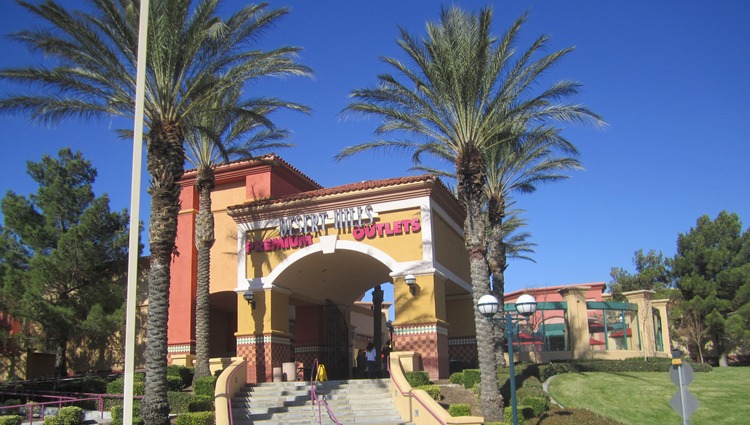 When you're ready to take a break from sightseeing and turn your attention to the important business of shopping, why not try the Desert Hills Outlet Mall in Cabazon, California.
Located only 20 minutes from Palm Springs and about an hour's drive from Los Angeles (just under two from San Diego), this conveniently located outlet mall has shops to suit every taste and budget.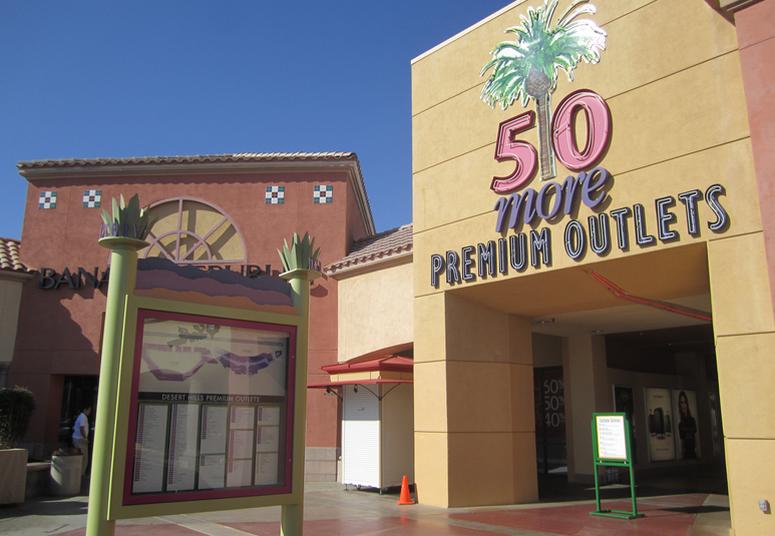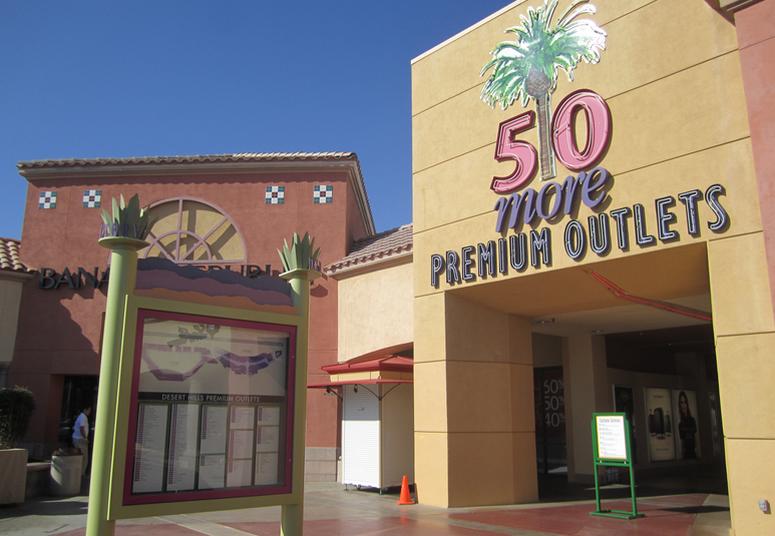 Anchored by Nieman Marcus's Almost-Last Call and Saks Fifth Avenue Off Saks, Desert Hills is the perfect place to find upscale merchandise at affordable prices. The shops are set up in two blocks, the West Village, and the East Village.
Each wing has an information center located at the entrance where you can pick up a map of the center.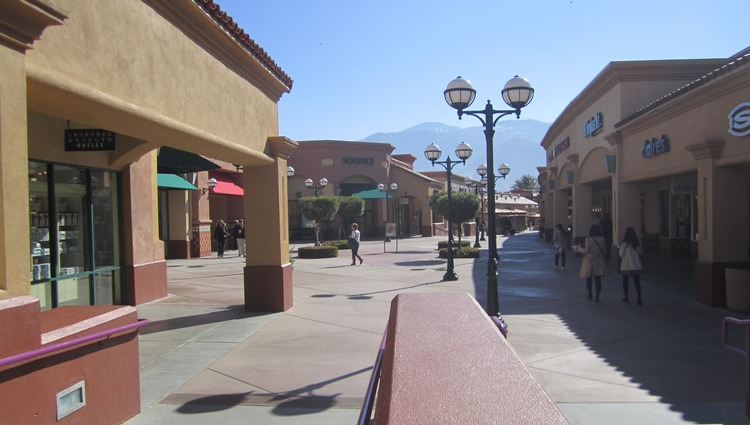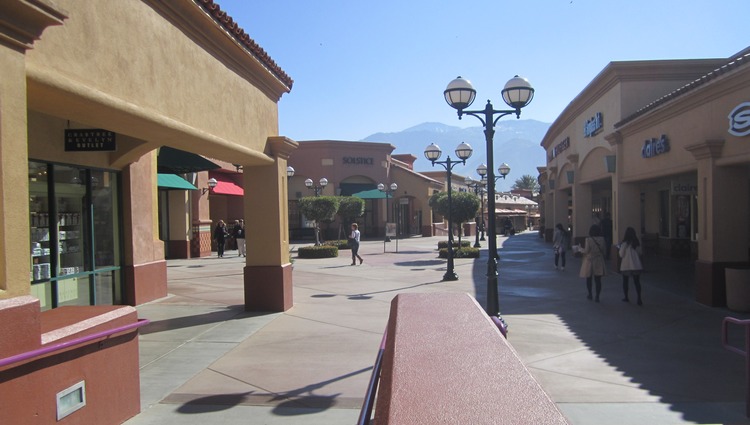 The shops at Desert Hills sound like a Who's Who in the world of fashion: Ralph Lauren, Brooks Brothers, Burberry, Kenneth Cole, and Tommy Hilfiger, just to name a few.
There are men's fashion shops, women's fashion shops, and department store outlets, something for everyone in your family.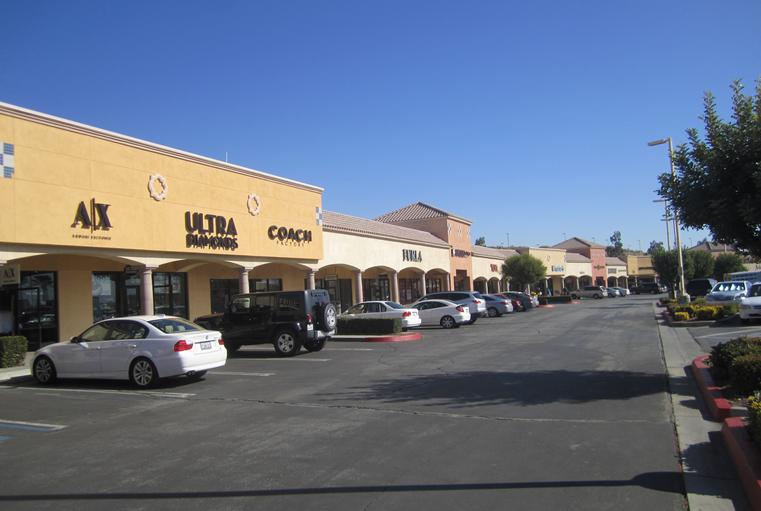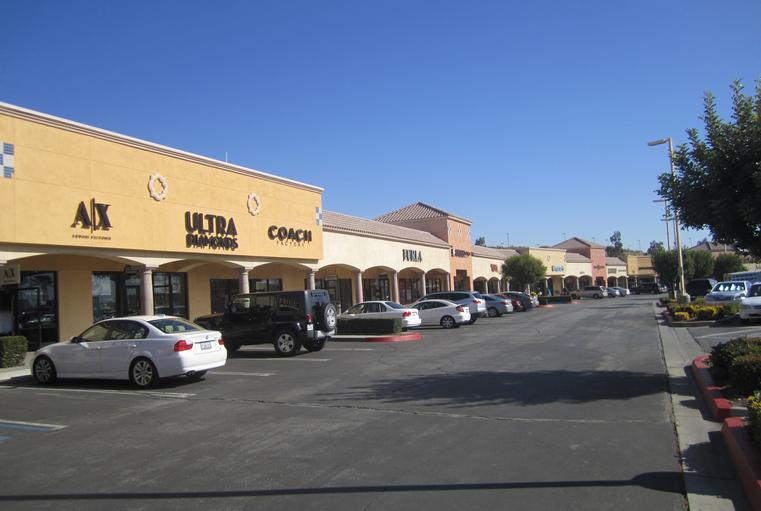 Desert Hills has over 15 shoes dedicated to shoes alone and that doesn't count the Nike Factory Store. Your children won't feel left out either, with Carter's, Gymboree, OshKosh B'gosh and Polo Ralph Lauren.
Children's Factory Store available for them to look through. Also, to designer fashions, Desert Hills outlets offer stores selling high-end accessories, jewelry, fine leather and luggage and even a store for home furnishings!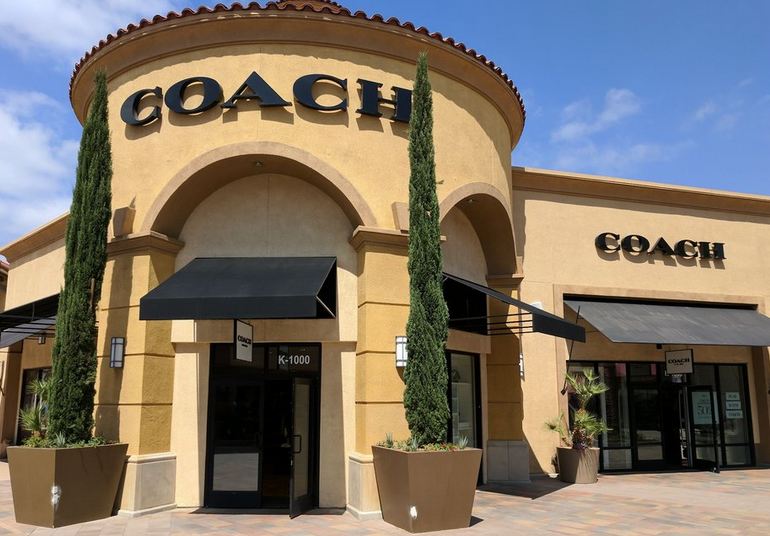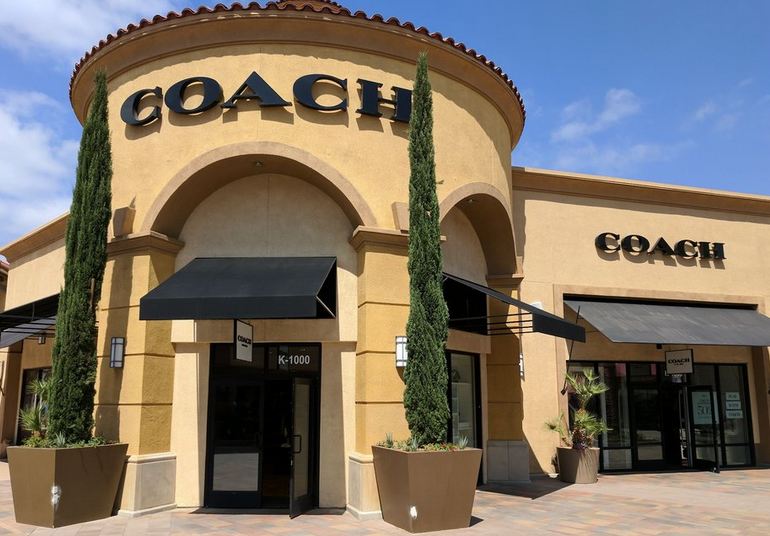 Restaurants at Desert Hills Outlet Mall
Of course, shopping is hard work, and when you are ready to take a break and get some refreshment, there are many flavorful options available. For that morning or mid-afternoon snack, why not try the Bakery at Desert Hills.
If you are in the mood for international food, China Max, Panda Express. and Villa Fresh Italian Kitchen offers you a choice of either China or Italy. On the other hand, if you like chicken, then Chicken Now is a good spot to have lunch or dinner.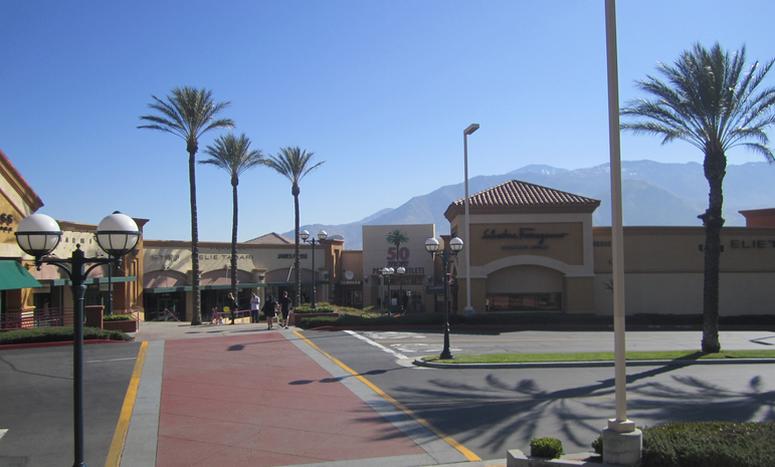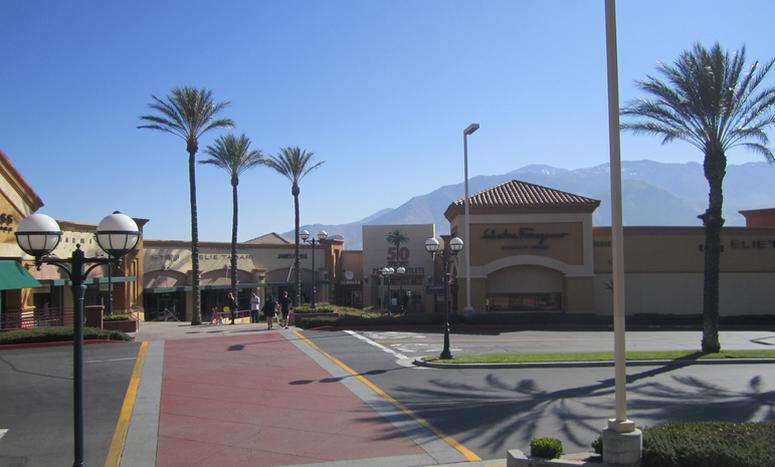 For the person in the mood for a good cup of coffee or a smoothie in the afternoon, Kahala Coffee Traders/Surf City Squeeze will have something to satisfy you.
In the mood for something truly different then Jody Maroni's the Sausage Kingdom has delectable sausages in many different varieties.
Unlike some outlet centers, Desert Hills is a full-service shopping center. Both stroller rentals and wheelchairs are available, and ATMs and telephones are also strategically placed throughout the center for your convenience.
There even is a spot for bus lines and tours to check-in. On the weekends and holidays, valet parking is available outside of near the Last Call by Neiman Marcus.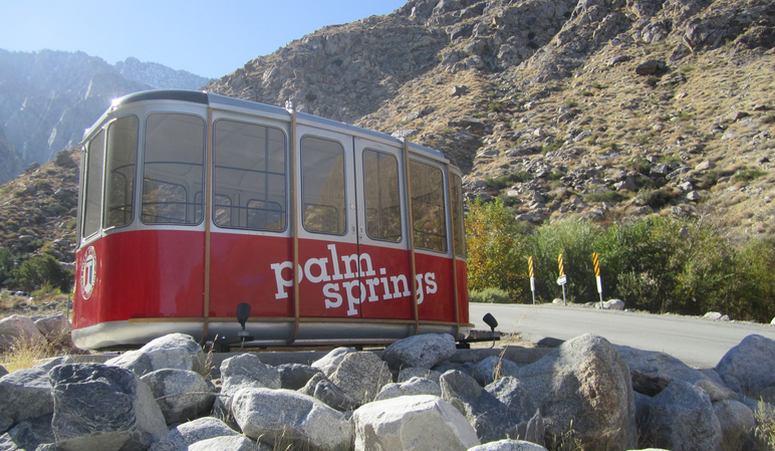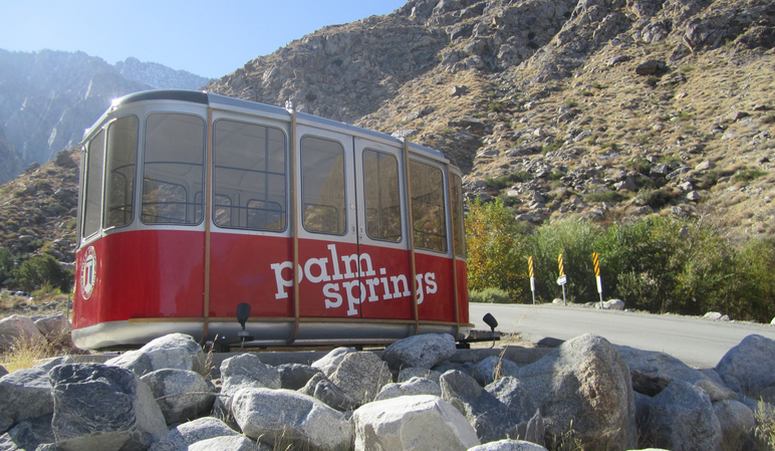 Nearby Palm Springs Attractions
If you have one or two family members who want to do something else while you shop, there are several attractions in nearby Palm Springs, California.
The Palm Springs Aerial Tramway and world-famous Palm Canyon drive are only a quick 30-minute drive from Desert Hills outlet mall.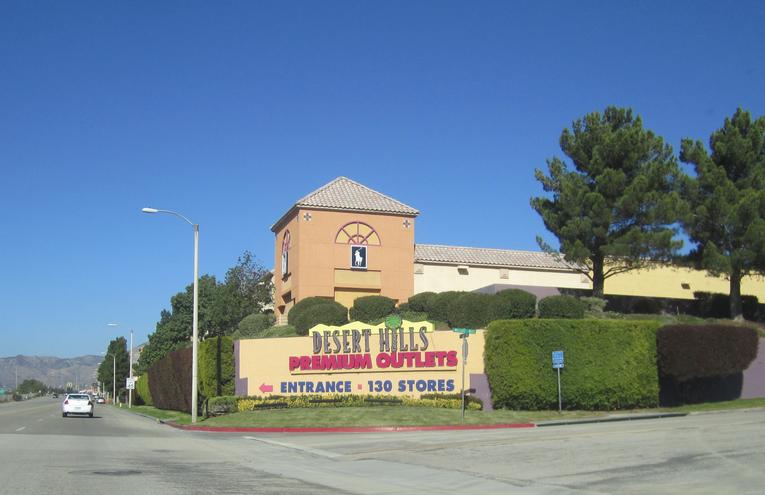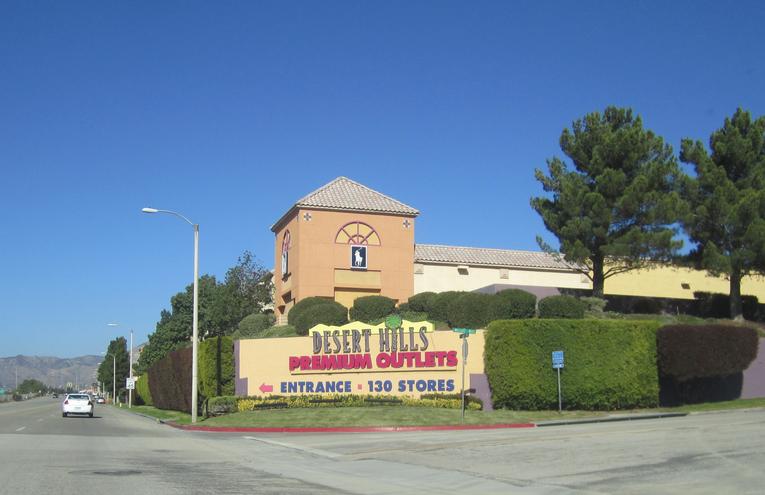 Getting There
Hours for the Desert Hills Outlet Mall are 10 a.m. to 9 p.m.on Monday through Saturday; on Sundays, the mall is open from 10 a.m. to 8 p.m.
Since the mall is located right off of I-10 at the Malki Road exit the most convenient way to travel to the Desert Hills Outlet Mall is in your car. 48400 Seminole Dr, Cabazon, CA 92230.