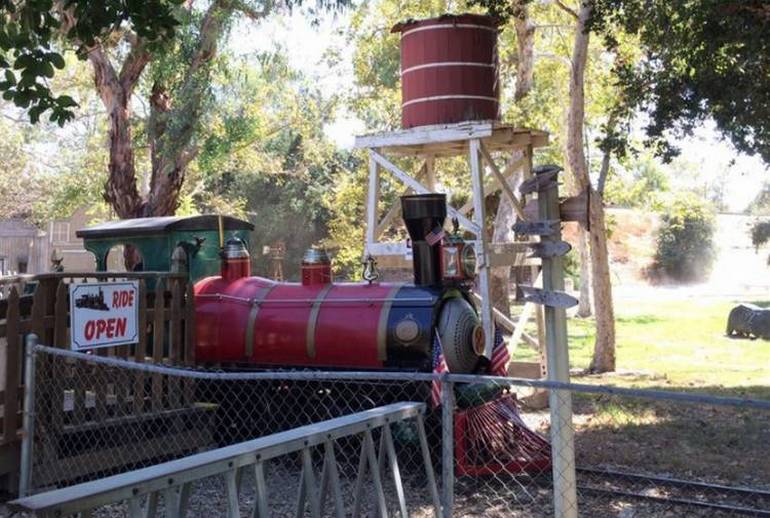 El Dorado Express train ride is hidden away in El Dorado Park in Long Beach. If you love to ride trains El Dorado Express is defiantly worth making a trip to the park.
The train ride is quite long compared to your standard miniature train traveling a little over a mile through the park. On its route, the train passes through a tunnel and under a canopy of trees next to the park's fishing lake.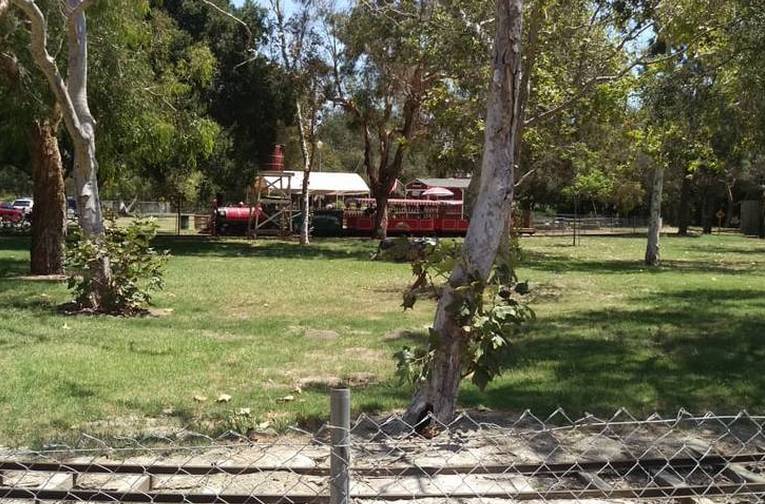 El Dorado Park Train operates a 1946 vintage locomotive that was originally steam powered. The train has been converted to an internal combustion engine for easier maintenance. Passenger cars are covered but are open air so you can enjoy the view of the park.
The El Dorado Park train operated on a seasonal schedule. Trains run on weekends from 10:30 am to 4:00 pm. A ride on the train only cost 2 dollars, however, there is an entrance fee for El Dorado Park.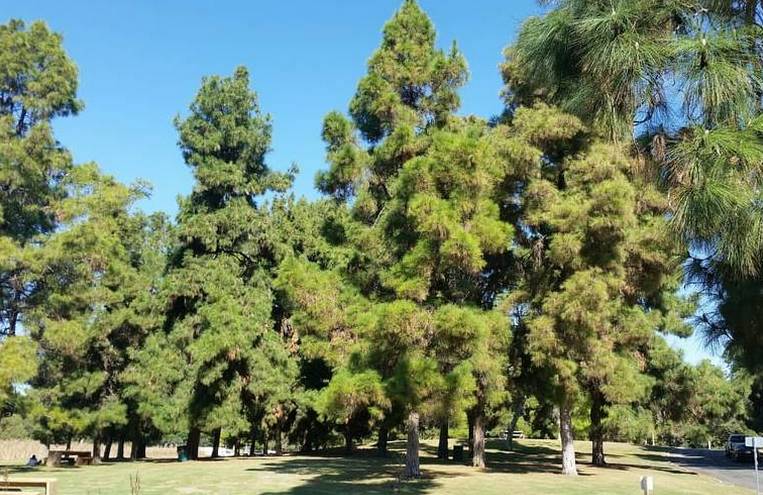 This fun little train is geared toward kids, but train fans of any age will get a kick out of riding on the El Dorado Express. The train operation is a family run business and goes out of its way to make sure all guest have a fun trip on the train.
Along with train rides, El Dorado Express also is a great place to host a kids birthday party. A party package hosted at the train includes a reserved picnic and 25 tickets to ride the train.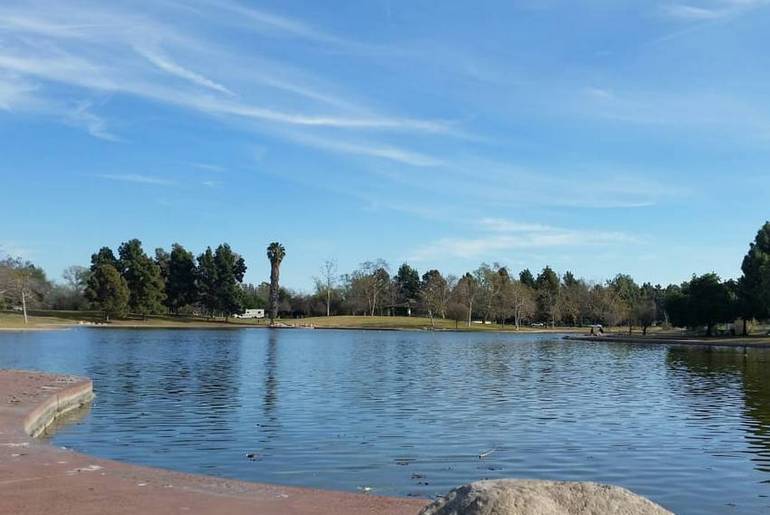 Also included with birthday parties is a moon bounce for the entire day 10:30 am to 4:00 pm. All of this for only about $300.00 a reasonable price for a fun birthday party in the park.
El Dorado Park along with its fun train ride also offers two stocked fishing lakes, nature center, archery range, bicycle trails and picnic areas. El Dorado Regional Park is located at 7550 E. Spring St, Long Beach. (562) 570-1773.  Call or visit the website of the train for current schedule.
Vehicle entry fees are $5 Monday through Friday higher on weekends and Holidays.