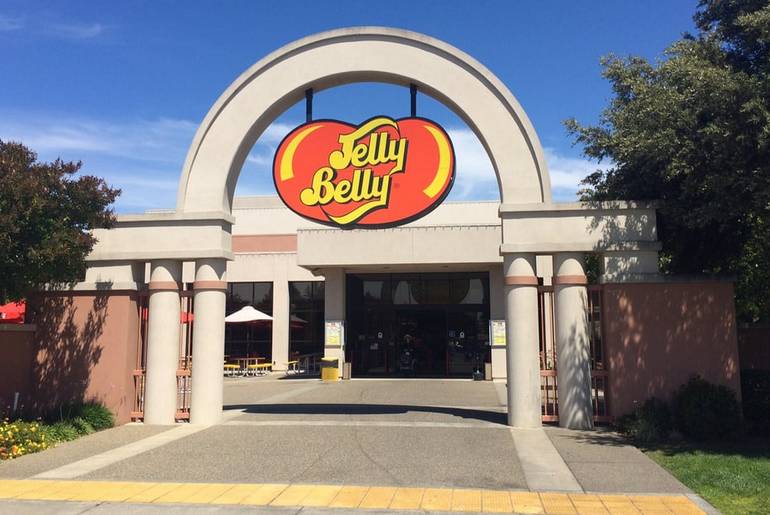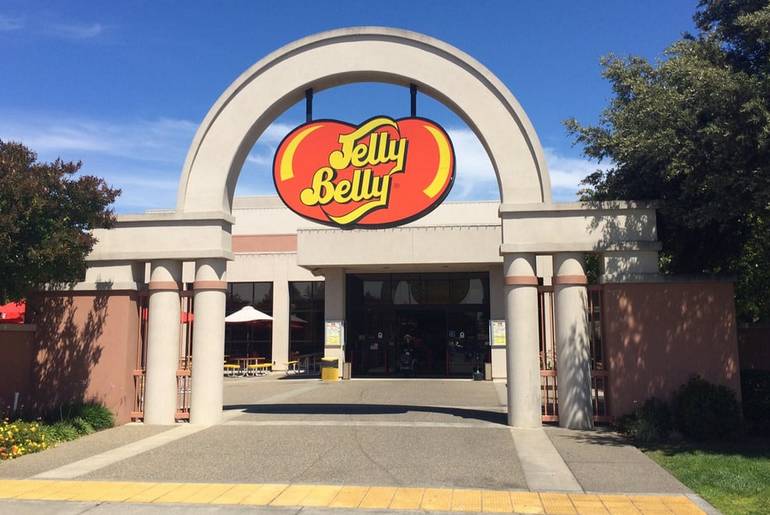 Jelly Belly Candy Factory Tour is a fun day for kids and adults. The forty-minute tour is free, and in the end, you get a free sample bag of candy. During the visit, you will see how this world-famous candy is manufactured.
On an elevated walkway, you can peek down at the different processes used to produce the tasty jelly bean candy. The tour lasts about forty minutes. Guests will see the various methods of making a jelly belly bean. Along the tour, multiple displays feature details about what is happening on the production floor below.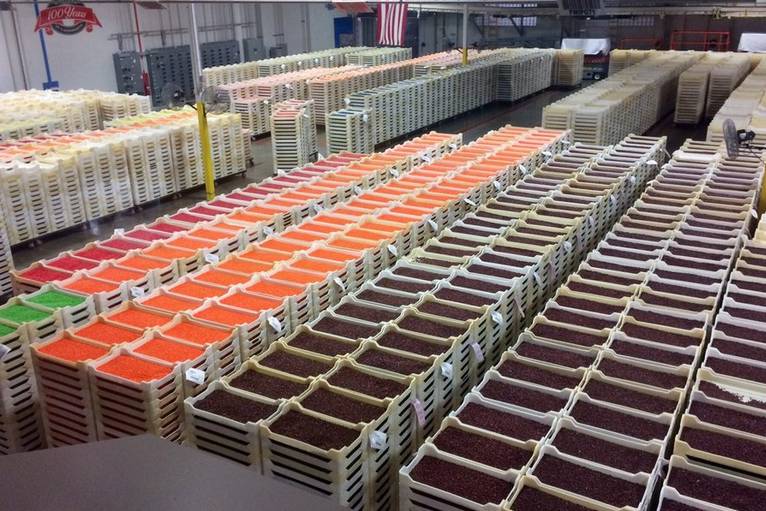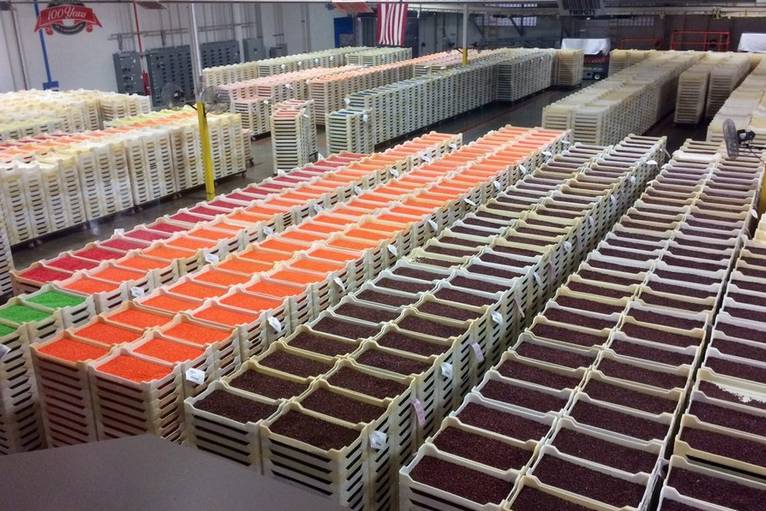 The candy plant uses state of the art equipment and even has robots to help with production. After taking the tour, you will get a free sample of this popular candy. Two things are inevitable when you visit Jelly Belly: one you will have fun and two you will buy some of this delicious candy to take home.
If you still are hungry after snacking on the beans, there is a cafe where you can order jelly bean-shaped pizza and hamburgers. The Jelly Belly factory is a great family destination that will be enjoyed by everyone.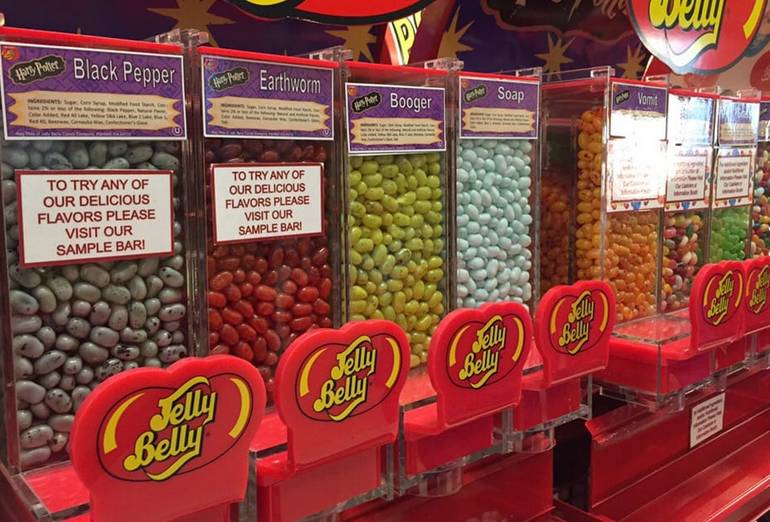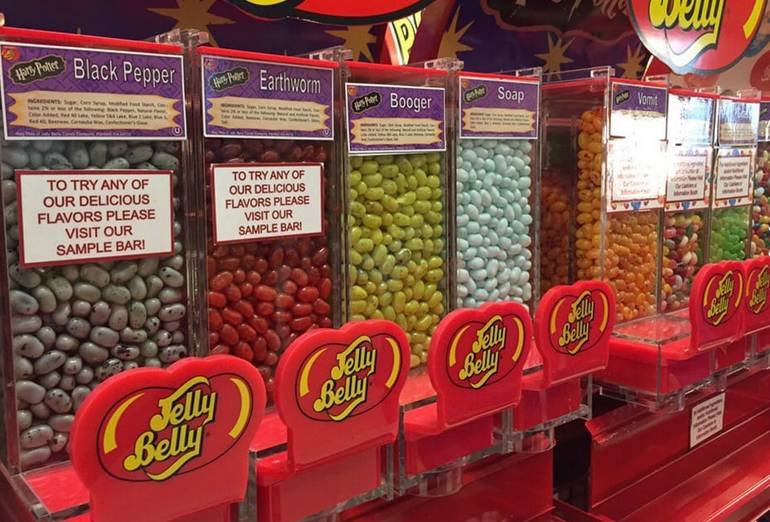 Jelly Belly beans first appeared on the shelves of candy stores in the summer of 1976. They are now sold nationally and around the world.
Three-and-a-half tons of Jelly Belly beans were shipped to the White House for the Inaugural festivities for President Reagan. The "Jelly Belly" name is on all Original Gourmet Jelly Beans, even the white ones.
There are four calories per bean or about 100 calories per single serving (25 beans). They have approximately 1 gram of carbohydrate per bean and zero fat. There are 25 Jelly Belly beans in one ounce and 400 Jelly Belly beans in one pound.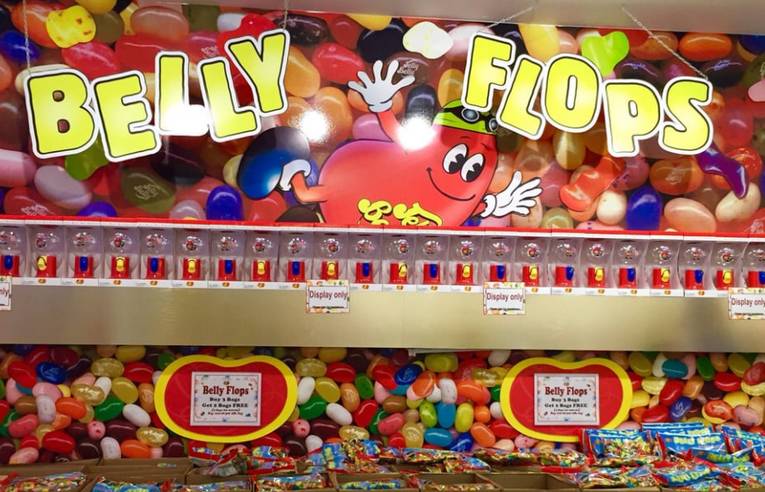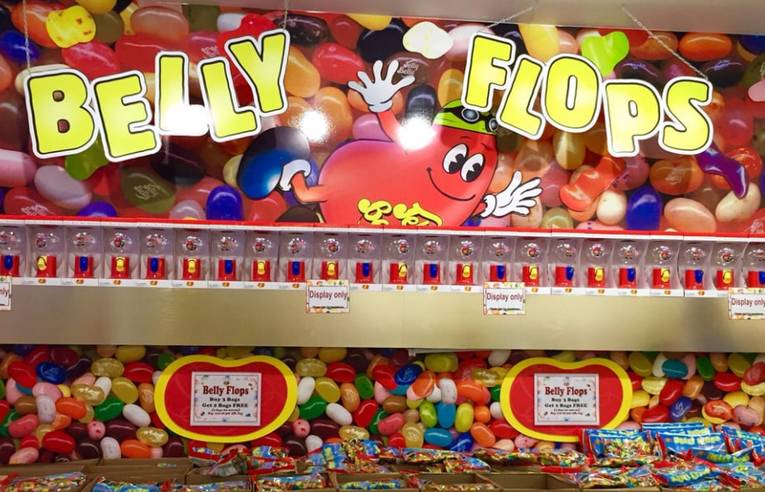 Belly Flops are misshapen beans, a cluster of beans, or off-color beans. There are fifty official Jelly Bean flavors.
Some of the unique sight you will see at the factory include pictures of US presidents made out of Jelly Beans, a counter with some very unusual flavors of jellybeans, and a motorcycle with a jelly belly custom paint job.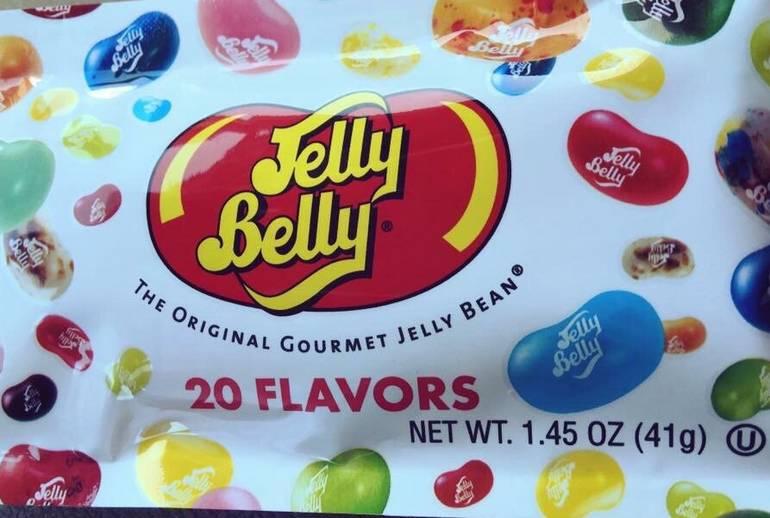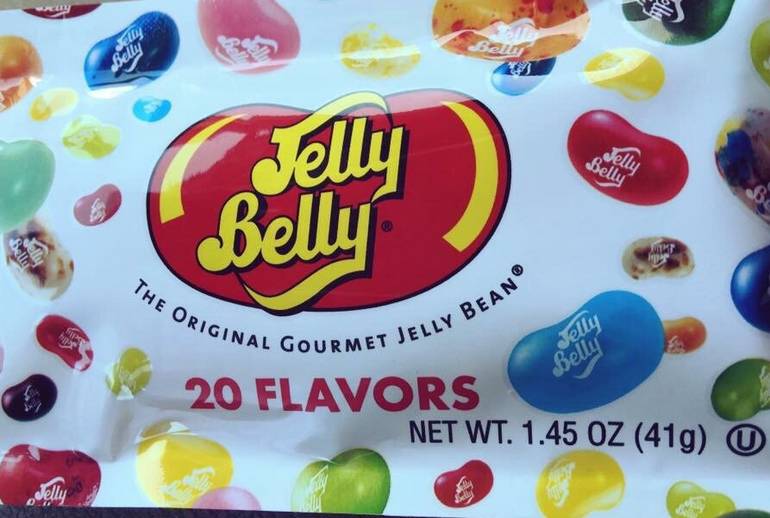 Jelly Belly Factory Tour
No reservation is needed for the Jelly Belly Factory Tour. Admission is FREE, and the tours are offered daily from 9:00 am to 4:00 pm. Tours depart approximately every 15 minutes and last approximately 40 minutes.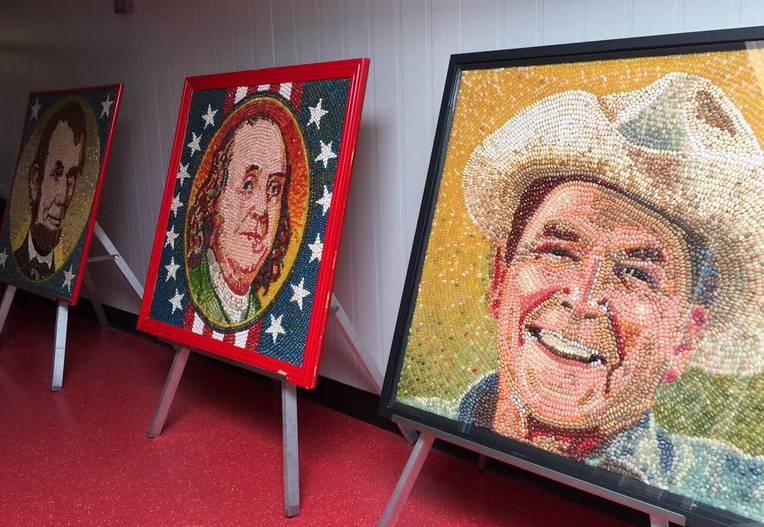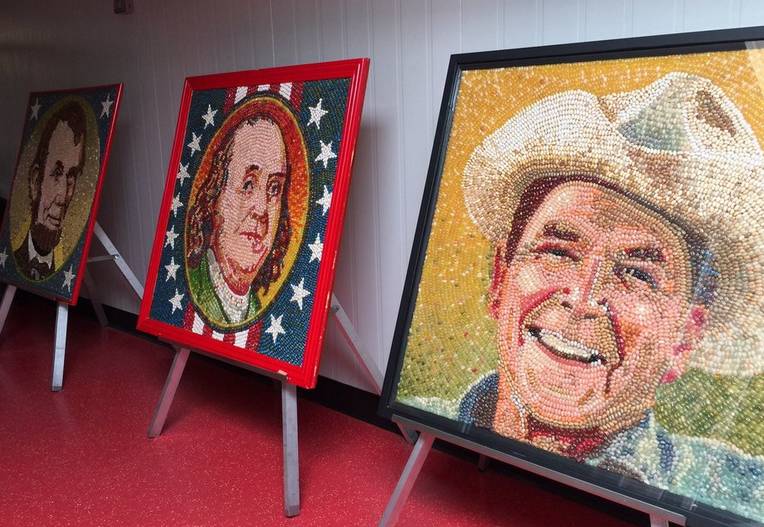 The wait for the Jelly Belly Factory Tour may be as long as 90 minutes. Browse through the candy store or have a snack before or after your candy factory tour. All tours are fully accessible to both strollers and wheelchairs.
Jelly Belly Corporate Headquarters and Visitor Center: Fairfield, California. One Jelly Belly Lane, Fairfield, CA 94533 The Jelly Belly Visitor Center is open daily from 9 AM to 5 PM except for Thanksgiving Day, Christmas Day, New Year's Day, and Easter Sunday.