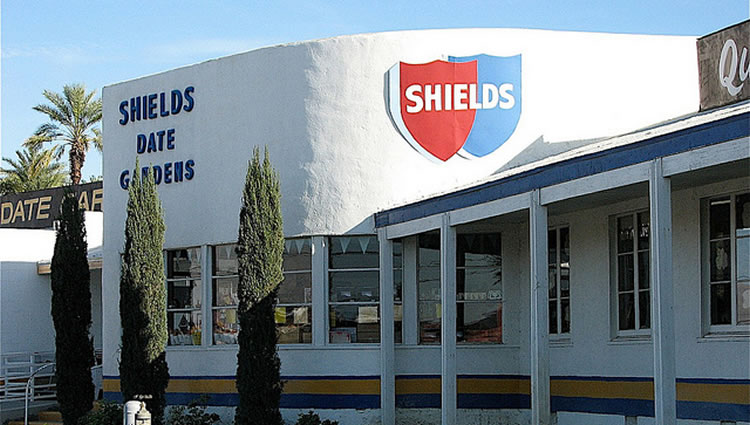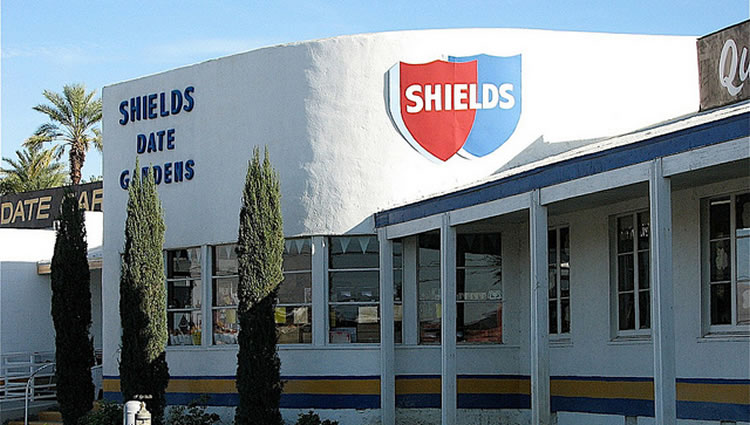 Shields Date Garden is a historic landmark that has been at the exact location since 1924. Opening its doors on Christmas Day of that year, they have continuously offered quality date, citrus, and organic food products to customers worldwide.
Inside Shields Date Garden's store, visitors can step up to the soda fountain counter to order a date shake; take a seat in an old theater showing a featured video based on Mr. Shields' original lectures on date pollination and cultivation.  Browse for dates, sample dates, and purchase unique gifts and souvenirs.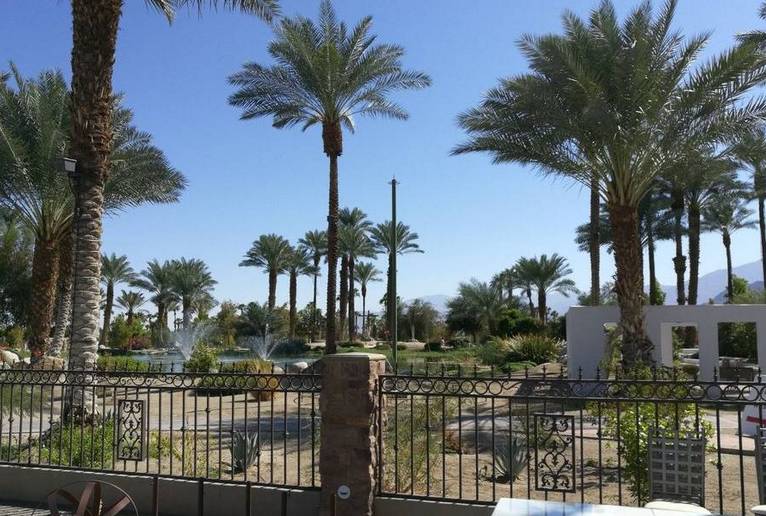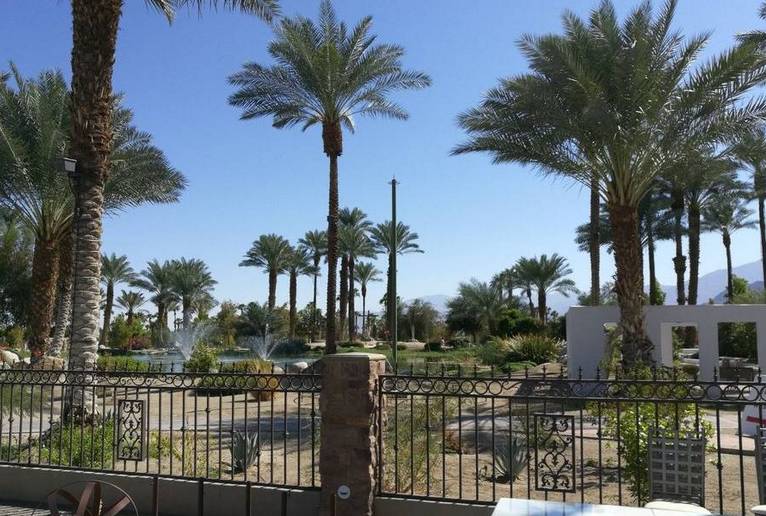 Shields Date Garden reflects the architecture and style of the years during which it was initially developed. The groves have been maintained so that visitors can still enjoy the sights of date palms and citrus trees on the property.
The buildings added in the 1950s remain to house the store, theater, Café, packing area, and administrative offices. Shields are still much the same as years ago, including the iconic Knight Sign that guards the entrance to the gardens.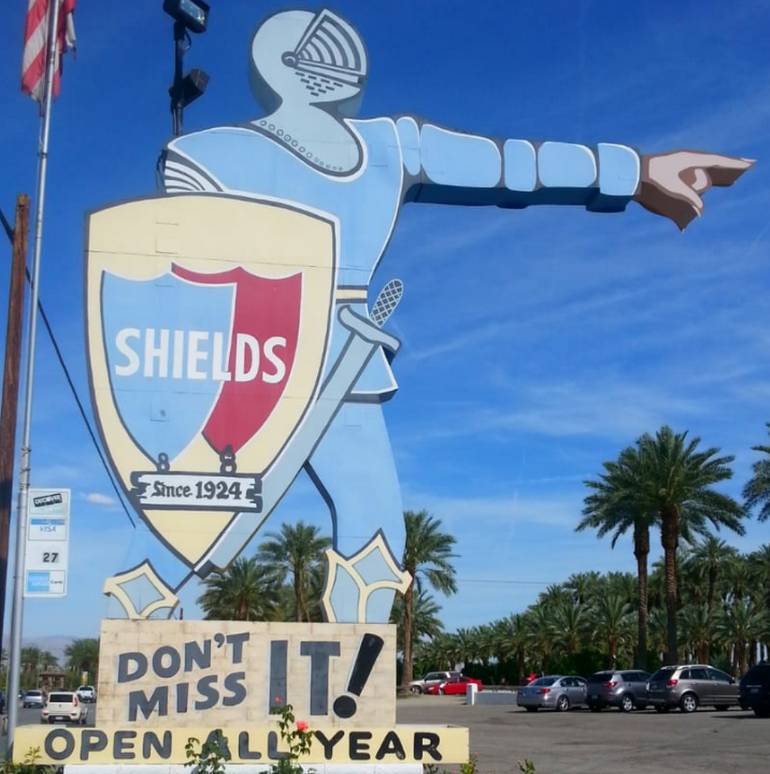 Although the buildings have received some sprucing up to maintain a manicured appearance, the historical integrity of the structures has been kept, and any new elements that have been added were selected to match the original mid-century details.
The Vintage Nursery at Shields was added to the outdoor patio and showcases beautiful foliage, colorful decor for residential landscaping, and an on-site florist from the fall through spring months.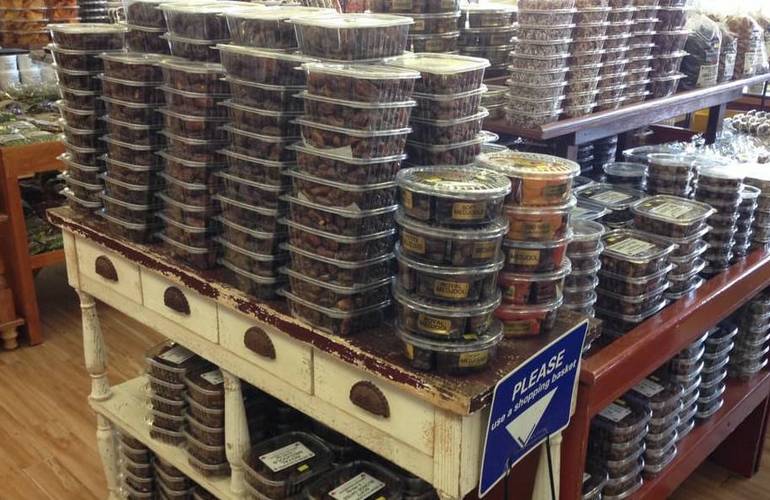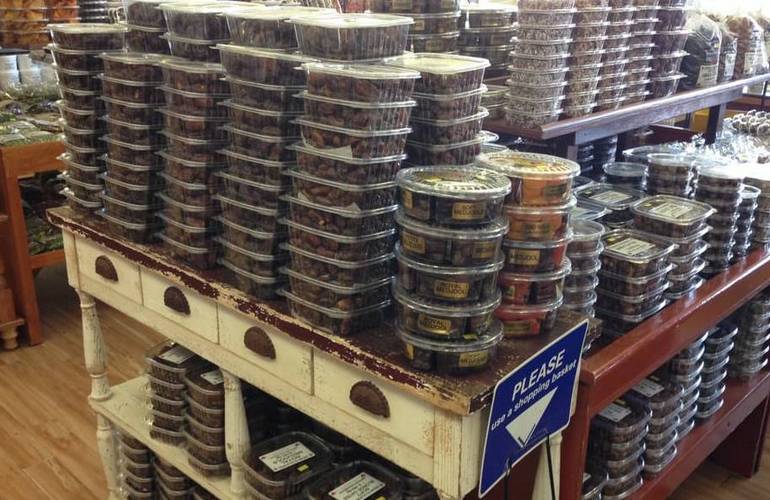 Shields, The Cafe features American and Mexican food for breakfast and lunch in a small indoor dining room and, more popularly, on their outdoor patio. Private events, catering, and a monthly benefits dinner are also part of The Cafe's oeuvre.
Guests can enjoy free samples of more than a dozen types of dates and then quench their thirst with a world-famous date shake. Before you leave, check out the free motive"The Romance and Sex Life of the Date,"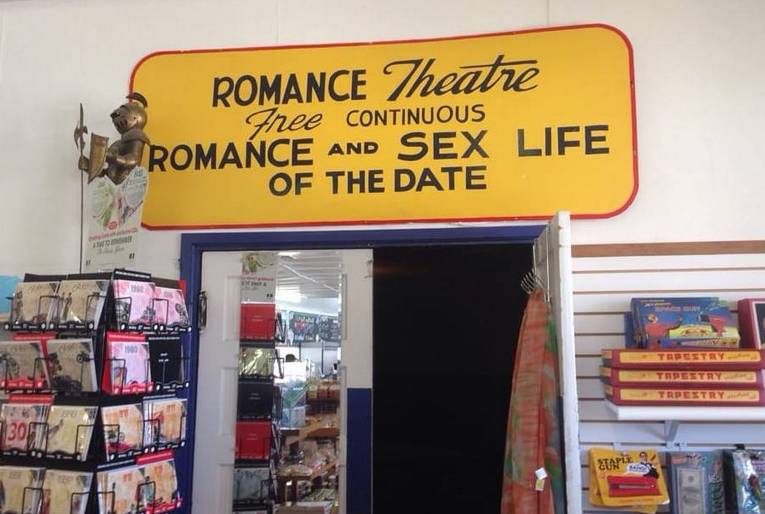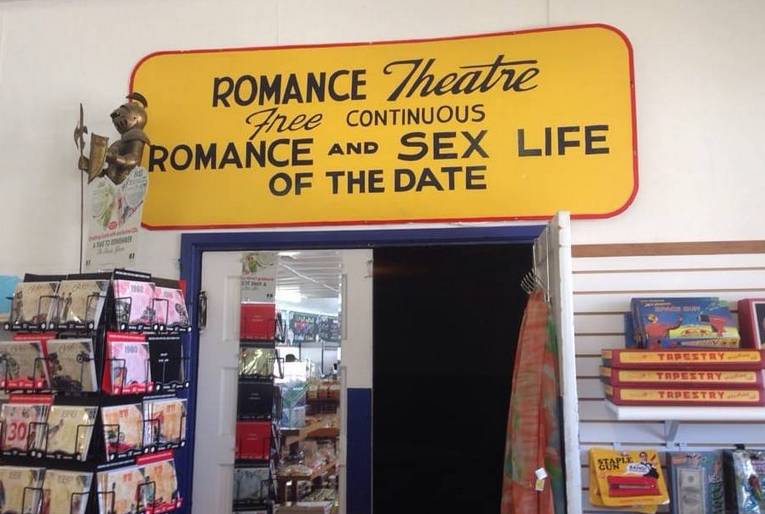 Shields Date Garden constantly seeks ways to exercise its ability to give back to the community. Shields does this in two ways: by teaching the community about its history; and by offering its property, services, and resources to active organizations in Indio and the larger Coachella Valley area.
Shields Date Garden is a sponsor of various local organizations and events, such as the Boys and Girls Club and the City of Indio Chamber of Commerce. With three-quarters of a century behind it, Shields Date Garden continues thriving with an eye toward the future and making itself a Palm Springs day trip.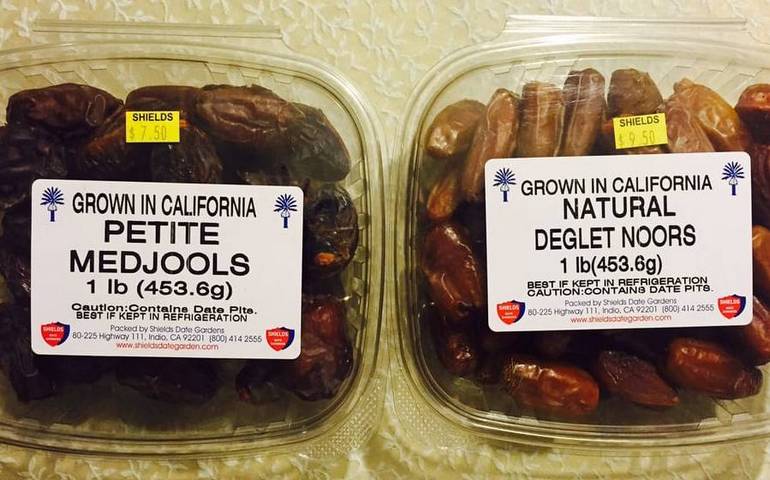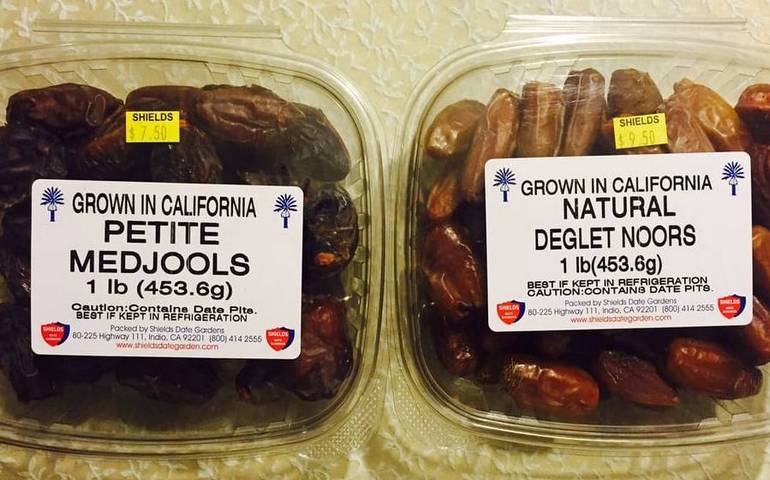 Shields Date Garden has been at the exact location on Highway 111 since 1924. Skyrocketing land values in the area once threatened the continued existence of Shields Date Gardens until The Jewel Date Co purchased it in nearby Thermal.
There are no plans to move Shields Date Garden, and with the addition of the Cafe at Shields, the Garden will continue to be a popular Palms Springs area attraction.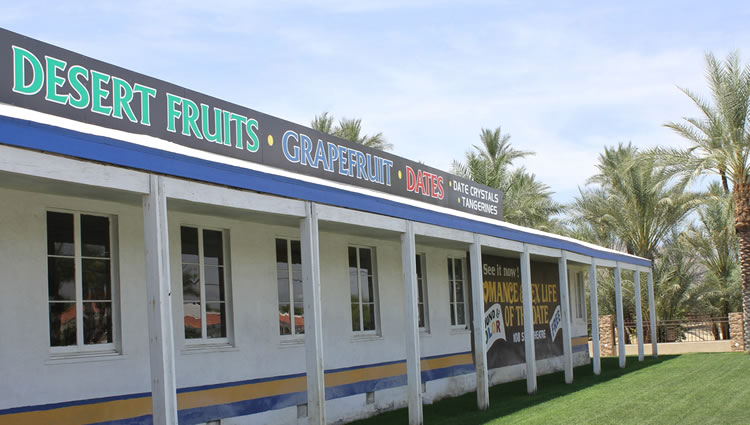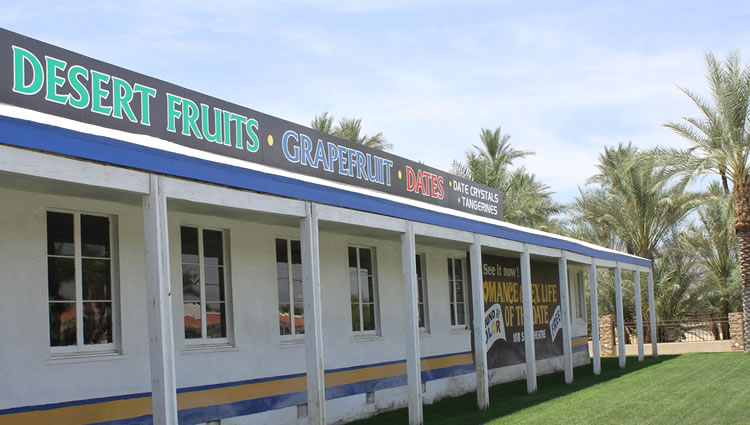 California dates are naturally sweet, a good fiber source, and nutrient-dense. They are filled with vitamins and minerals as well as antioxidants. There is no need to add refined sugars to fresh fruits when including dates in tasty sweet recipes. Use dates to top unsweetened applesauce, date and nut trail mixes, and date green salads.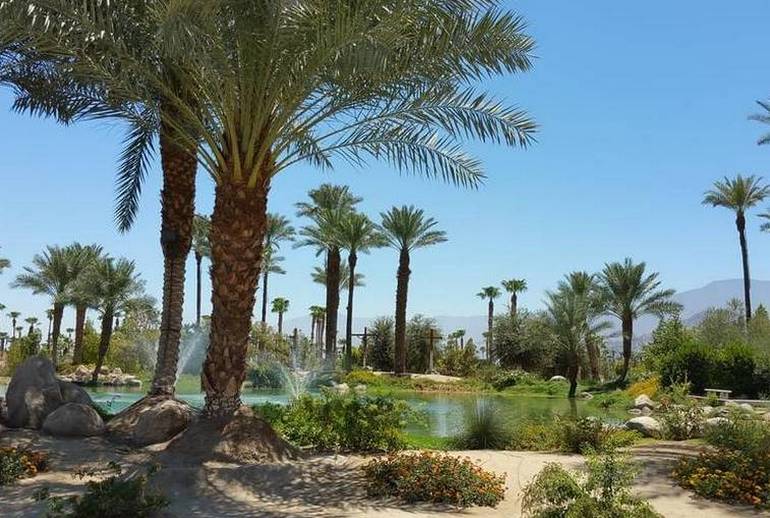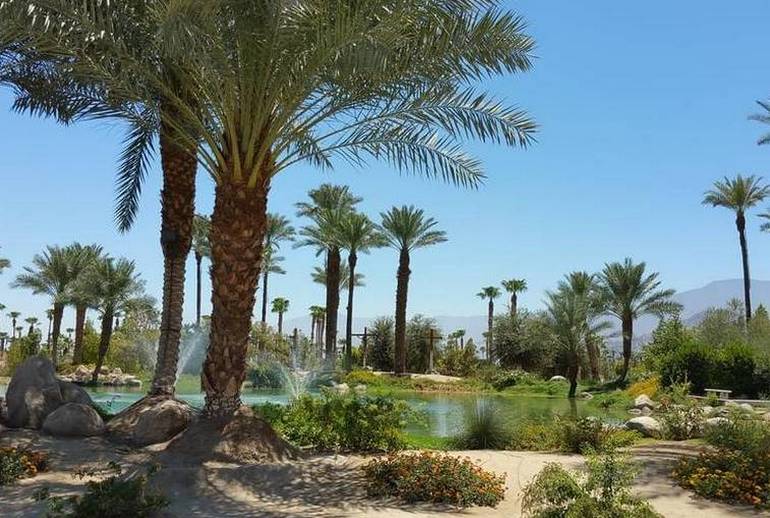 Dates are available year-round and stored in the refrigerator for up to 12 months, making them accessible and convenient to add fruits to the diet without added sugars.
Shields Date Garden Store 80225 Hwy 111 Indio, CA 92201 (760) 347-0996 Hours: 9 am to 5 pm Daily.