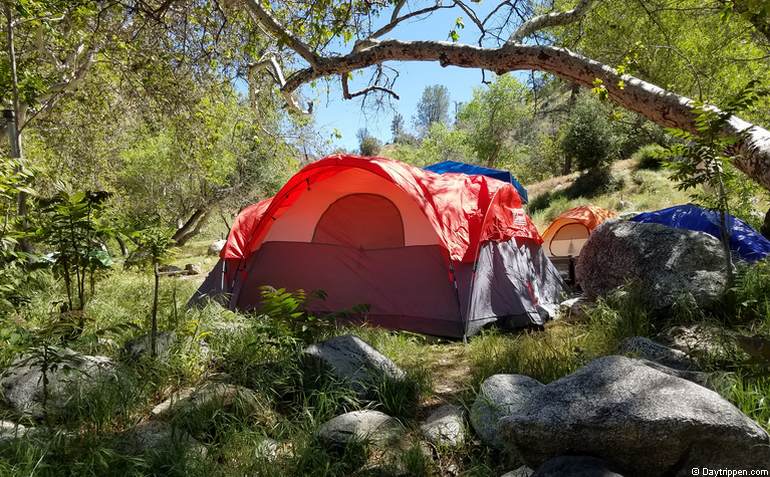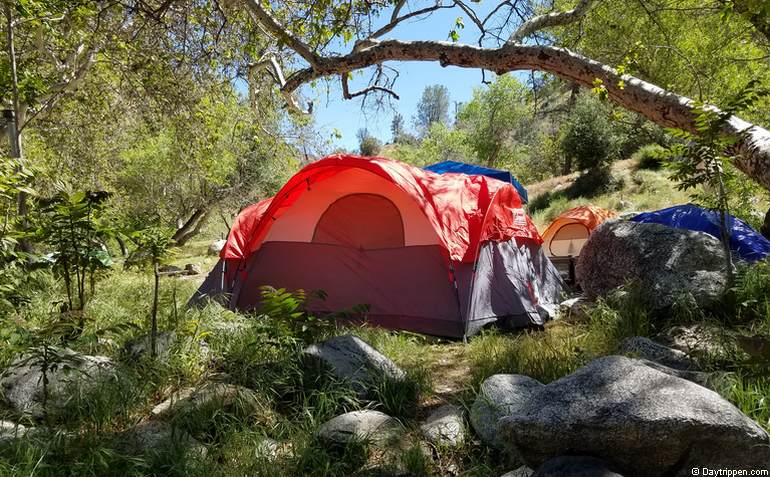 Kern River Camping areas include the Lower Kern River, Lake Isabella, and the Upper Kern River. State-run campgrounds, private resort-style campgrounds, and free camping areas can all be found along the Kern River Valley.
There are plenty of free (dispersed) campsites along the Kern River.  If you are planning on free camping, we recommend you stop at the ranger station in Kernville, pick up a map of dispersed camping areas and a free campfire permit. For a family camping adventure, we suggest that you stay at a developed campground. Quick Links: Lower Kern – Lake Isabella – Upper Kern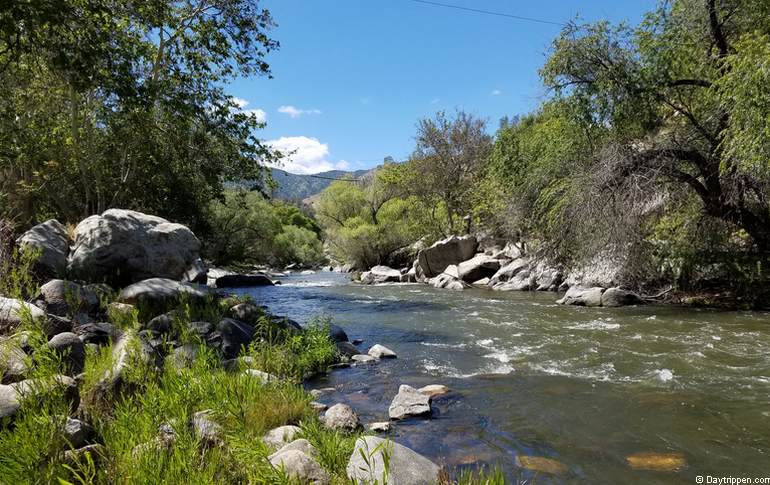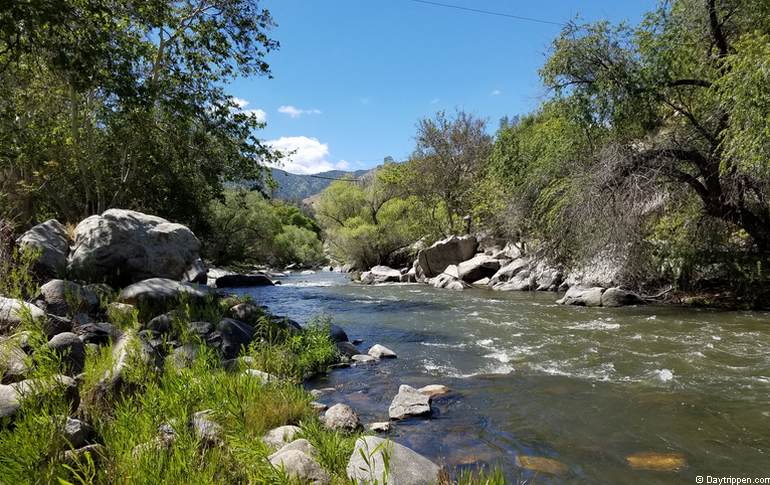 The lower Kern is closer to Bakersfield and, therefore, gets more visitors, even day-trippers. Lake Isabella is a vacation destination with motels, lodges, summer homes, and boat launches. Upper Kern is a long trip from Los Angeles but still gets busy during holidays and summer weekends.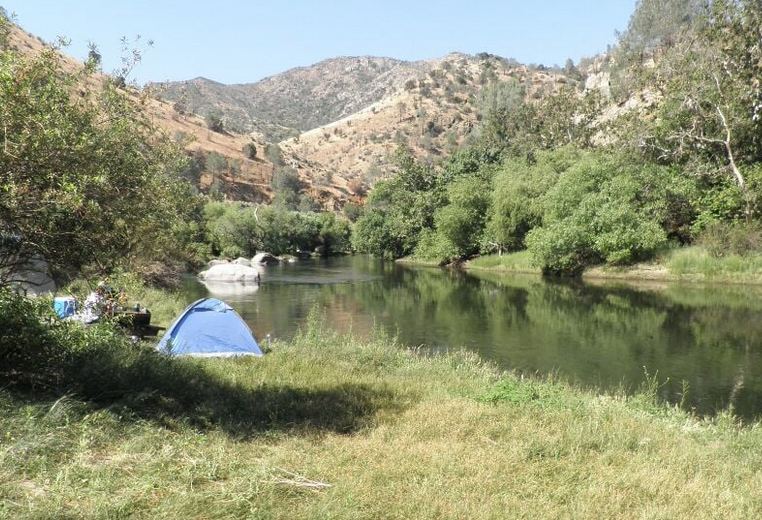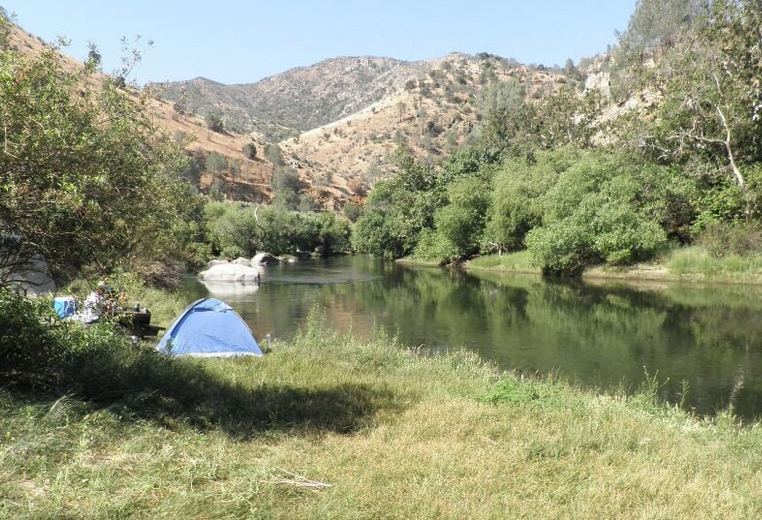 Lower Kern River Camping:
Hobo Campground
Hobo Campground. First-come-first-served. No reserved campsites. Located along the old Kern Canyon Road, Hobo Campground has 35 sites. Maximum of 22 foot RV length. Campsites are along the Kern River.
Sandy Flat Campground
Sandy Flat Campground 33 campsites along the Lower Kern River. Most sites are only steps from the river. Sites are first-come-first-served; some are available for reservations. Hookups are not available at Sandy Flat Campground. Nearby Sandy Flats is Remington Hot Springs. It is possible to sit in the hot springs and fish in the Kern River.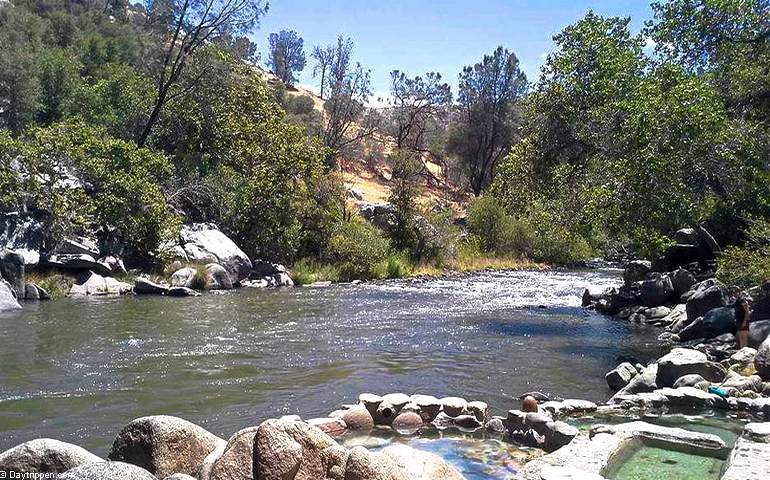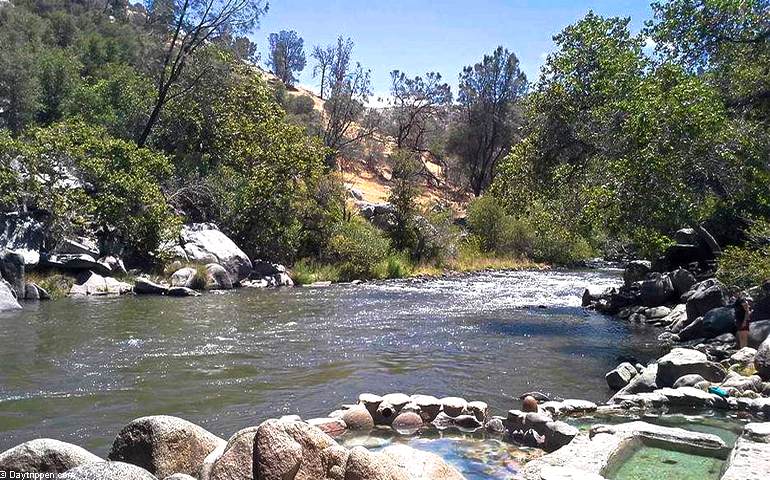 Lake Isabella Campgrounds:
Pioneer Point Campground
Pioneer Point Campground is within walking distance of Lake Isabella and French Gulch Marina. Featuring 73 year-round campsites, with some of them offering lake views. Reservations must be made at least one day in advance and are assigned during check-in. The town of Lake Isabella. is only a short drive from this campground.
Paradise Cove Campground
Paradise Cove Campground has 46 sites, all of which have views of Lake Isabella. The campground has two areas: upper with back-in campsites and lower with side-by-side parking—all the campsites at Paradise Cove area on the lakeside of Highway 178. Across the highway from the campground is the Paradise Cove resort, offering rooms and dining.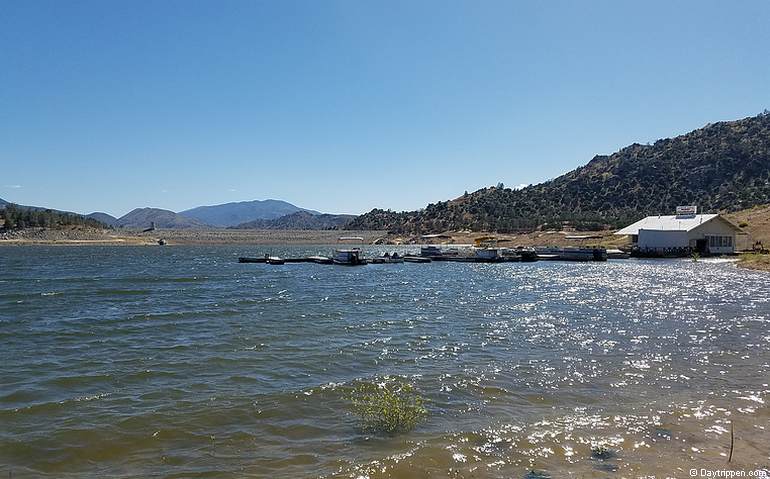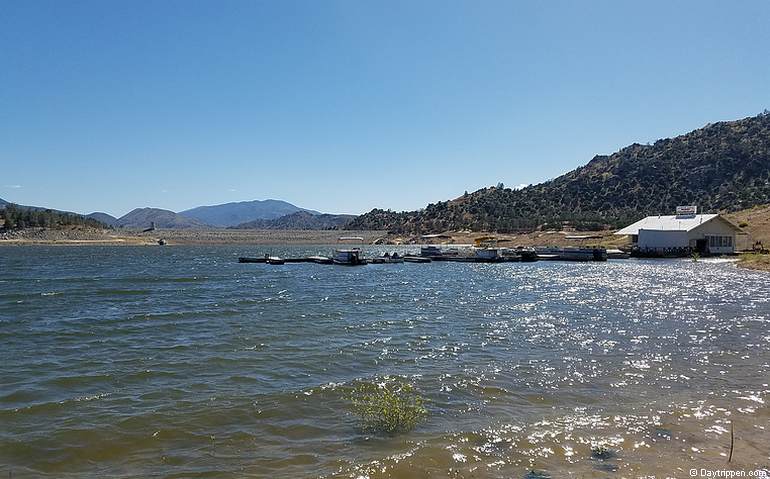 Boulder Gulch Campground
Boulder Gulch Campground has 58 sites and includes a playground, fish cleaning station, flush toilets, and showers. This campground is on the lakeside of Highway 155.
Hungry Gulch Campground
Hungry Gulch Campground is across Highway 155 from Boulder Gulch. Access to Lake Isabella is through the Boulder Gulch campground. There are 74 sites at this popular campground. French Gulch Marina and North Fork Marina are nearby for launching watercraft.
Live Oak South Campground
Live Oak South Campground is located on Highway 155 across from Lake Isabella and has 30 tent-only campsites. Access to the lake is through the Tillie Creek campground. Each site offers a picnic table and campfire ring. Flush toilets, showers, and drinking water provided.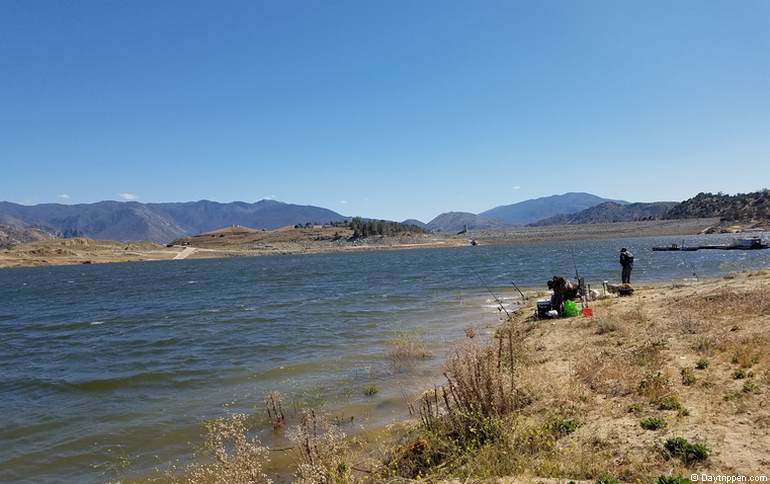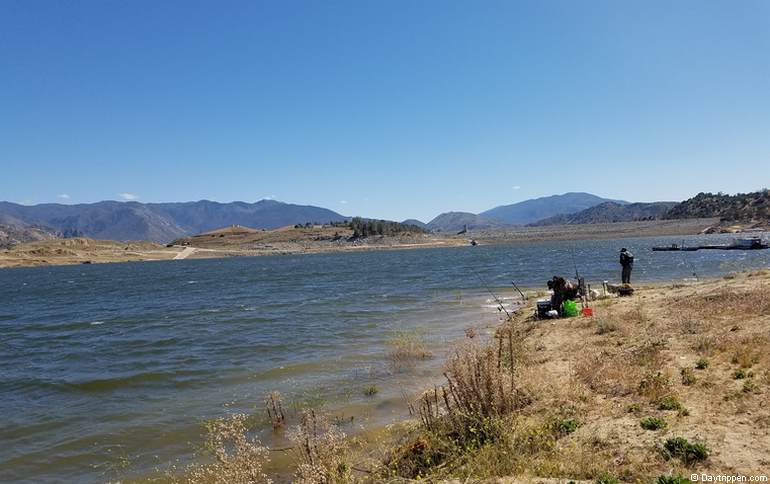 Tillie Creek Campground
Tillie Creek Campground is on the lakeside of Highway 155. Open year-round Tillie has 49 campsites. Boat launch and marina are nearby. This campground is one of the most popular at the lake because of its ease of access to the water. Make a reservation for Tille Creek Campground.
Camp 9 Lakeside
Camp 9 Lakeside offers over 100 campsites on the lake with a mix of tent and RV sites. 56 of the sites can be reserved. The rest are first to come, first serve. The campground sits on the north shore of Lake Isabella, with only a few trees shade is limited.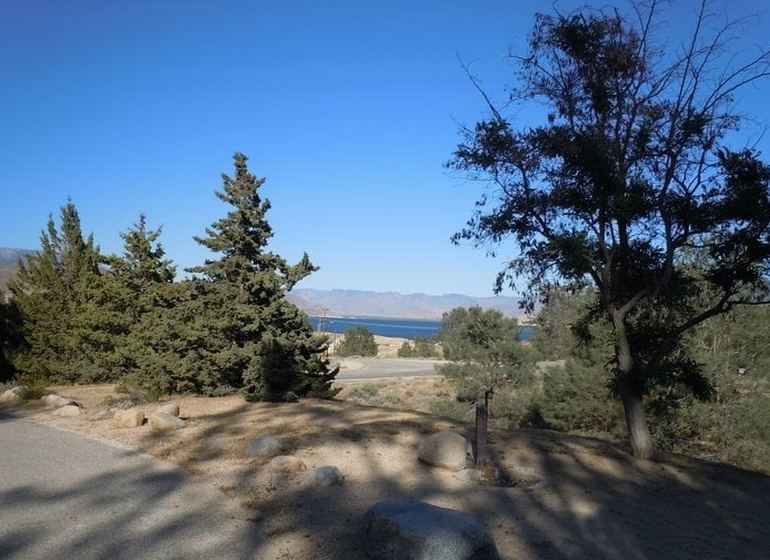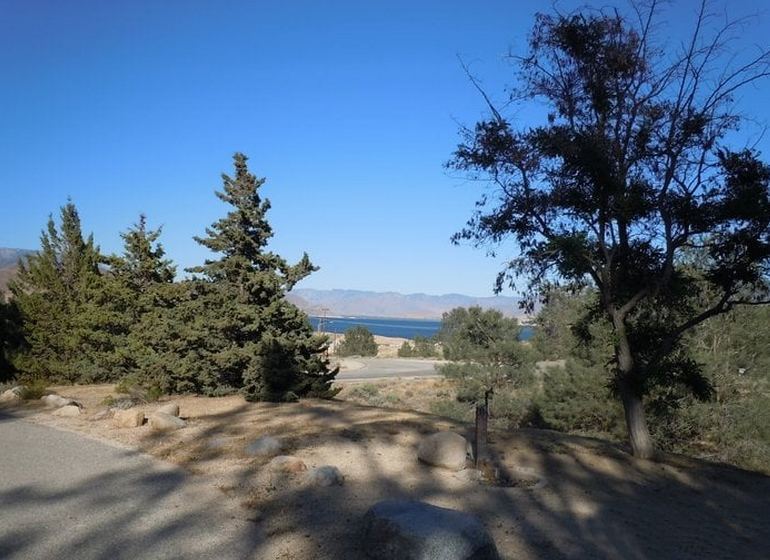 Upper Kern River Camping:
Headquarters Campground
Headquarters Campground 37 campsites six miles from Kernville on the Kern River. Campsites are a mix of standard, RV, and tent-only sites. Picnic tables and campfire rings for each site. Some sites overlook the river.
Camp Three Campground
Camp Three Campground 50 campsites on the Upper Kern River. Sites are close to the river with paved access. Drinking water, vault toilets, and campfire rings are provided. No store, make sure you bring everything you need.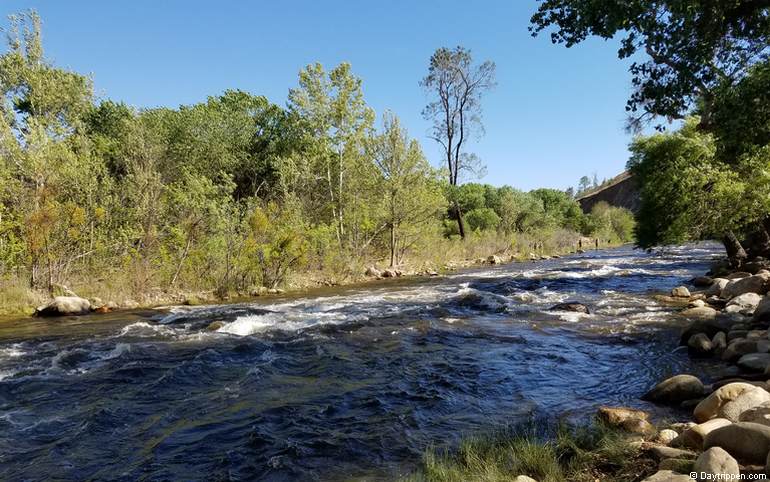 Hospital Flat Campground
Hospital Flat features 35 campsites seven miles from Kernville on the river. The campground is within day-trip distance of the Sequoia National Park. 26 standard sites and six walk-in sites.
Goldledge Campground
Goldledge Campground is seasonal with 33 campsites. The campground offers single-family sites, some of which are designated for walk-to-tent camping only. Picnic tables and campfire rings are provided.
Fairview Campground
Fairview Campground 48 campsites on the Upper Kern River at an elevation of 3,500 feet. The campground is about 16 miles north of Kernville off Highway M99. Some sites have views of or direct access to the river.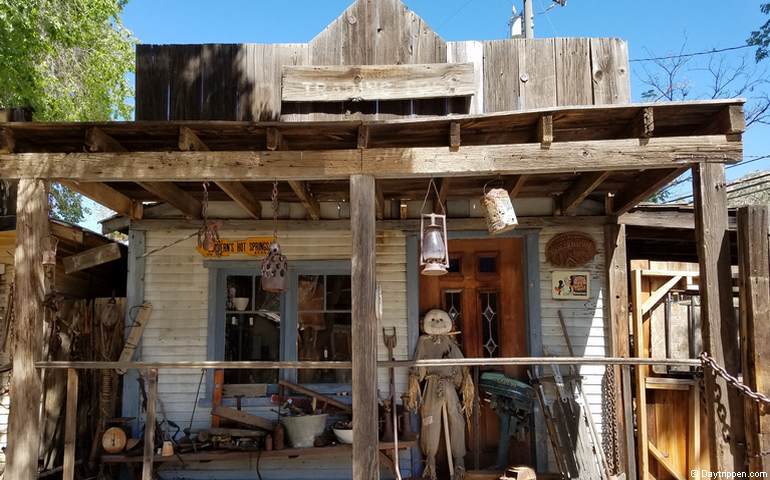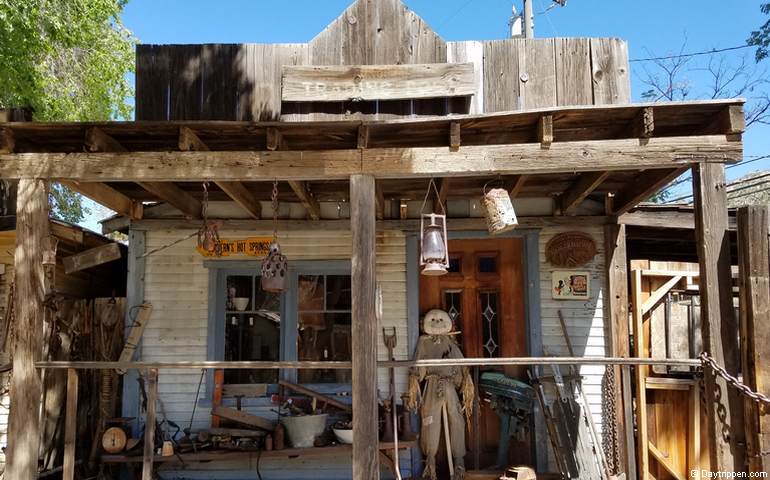 Lake Isabella is nestled between the UpperLower and Upper Kern River. There are plenty of things to do and see in and around Kernville. Attractions include the Kern Valley Museum, Silver City Ghost Town, Kern River Fish Hatchery, and booking a white water rafting trip on the Kern.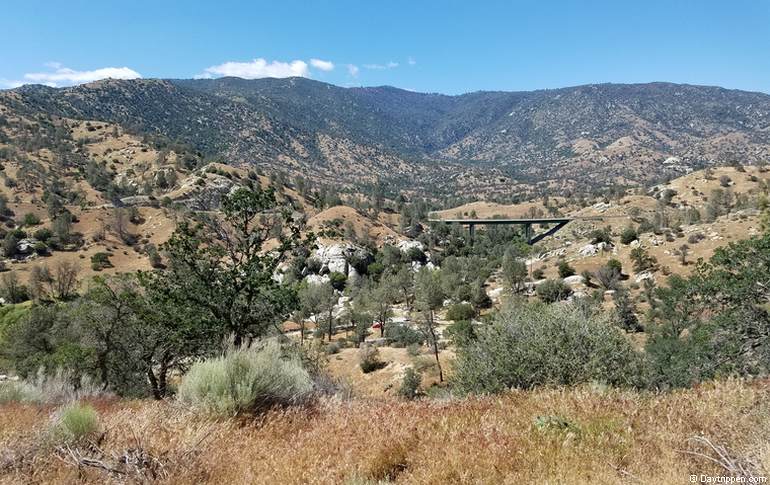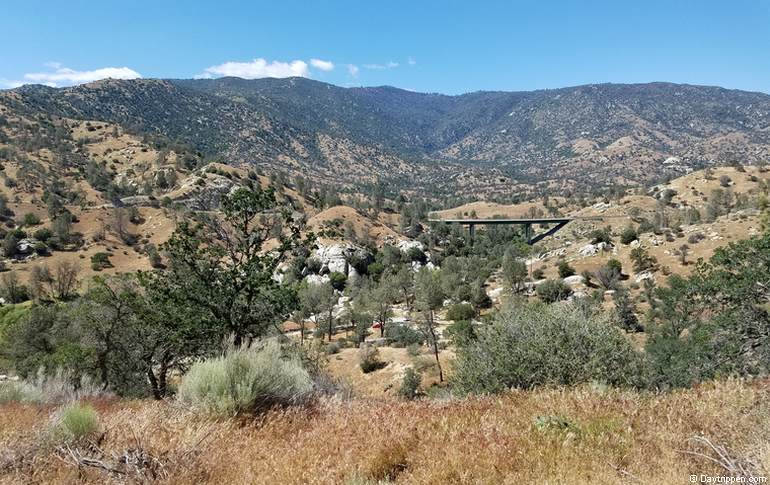 Kern River Campsite Reservations
Federal campground reservations can be made through  Recreation.gov for their reservations. Campsites can be reserved up to 6 months in advance and are recommended during the peak summer camping season. All of the campgrounds along the Kern river can be reserved through Recreation.gov.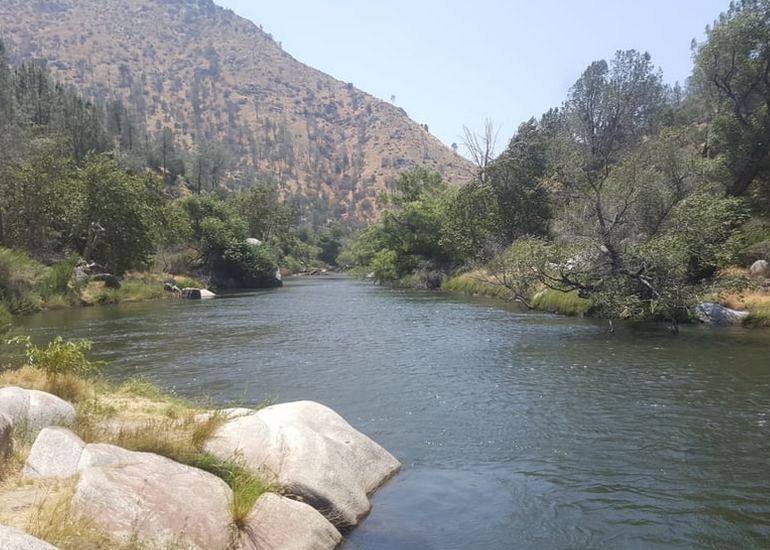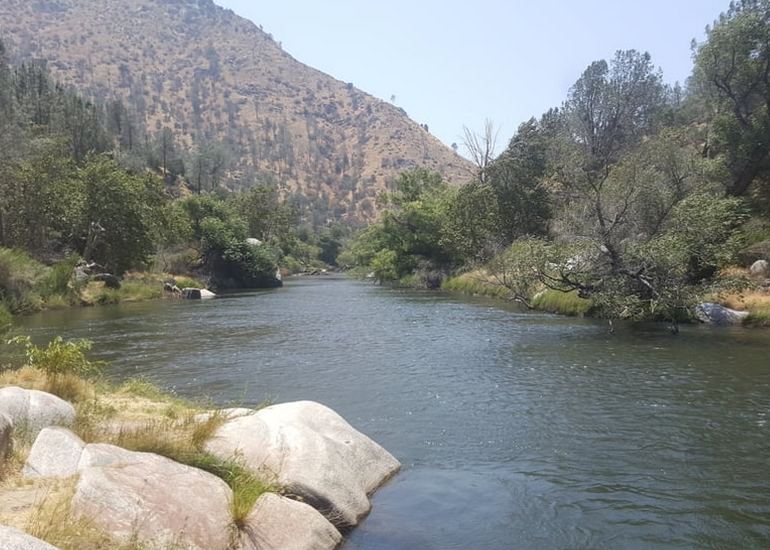 Getting to the Kern River Valley
The Kern River is about three hours north of Los Angeles and one hour northeast of Bakersfield, where Highway 178 meets Highway 155. The two main roads into Lake Isabella. The scenic route through the lower Kern Canyon from Bakersfield and the RV-friendly route via Highway 14 and East 178.
More Places To Camp in California