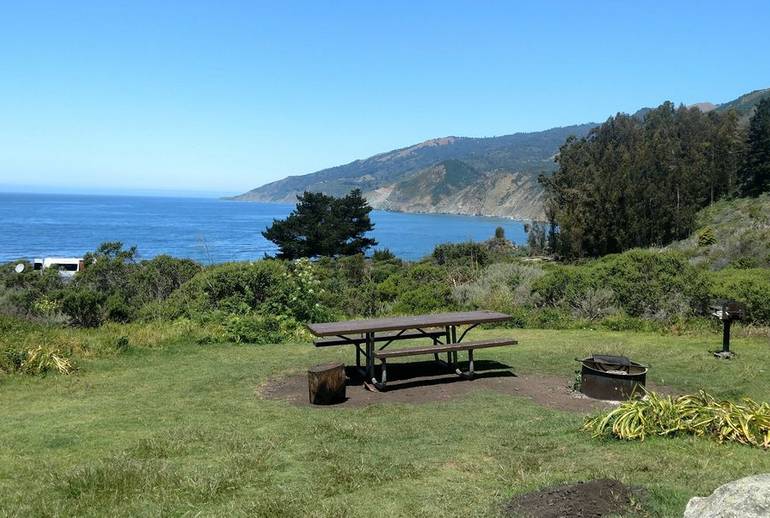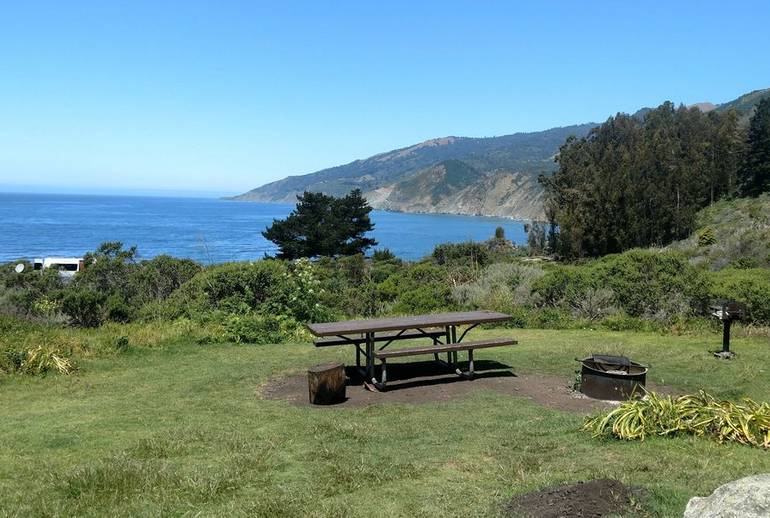 The California Central coast runs between Santa Barbara and Santa Cruz. With almost 300 miles of coastline, this area offers numerous camping opportunities on or near the beach. Camping along California's central coast can be a more relaxing adventure than Southern California campgrounds.
Santa Barbara County – San Luis Obispo County – Monterey County – Santa Cruz County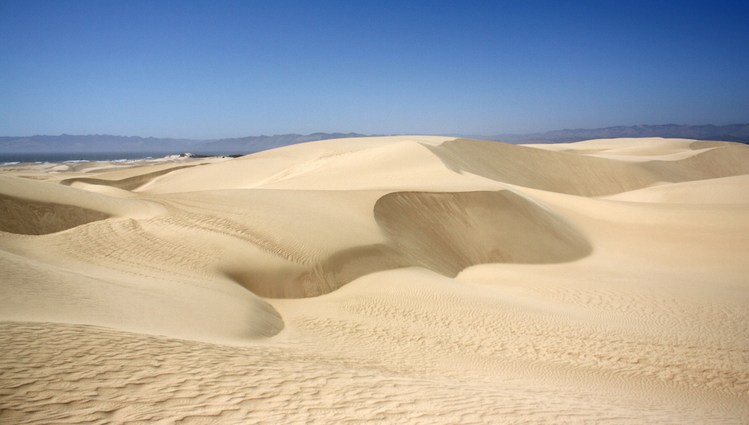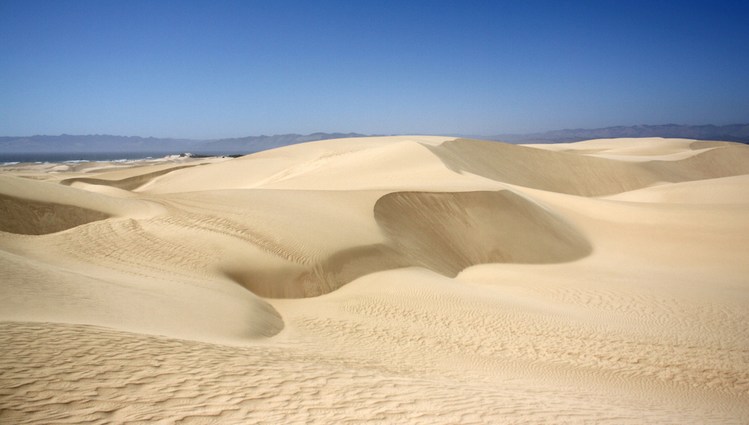 San Luis Obispo County Beach Camping
---
During the summer and on holiday weekends, thousands of people converge on the dunes to drive dune buggies up and down the dunes. Groups of people circle their vehicles like the old West's wagon trains and set up camps along the beach. There are no assigned campsites here; just pull up on the beach and find an open area.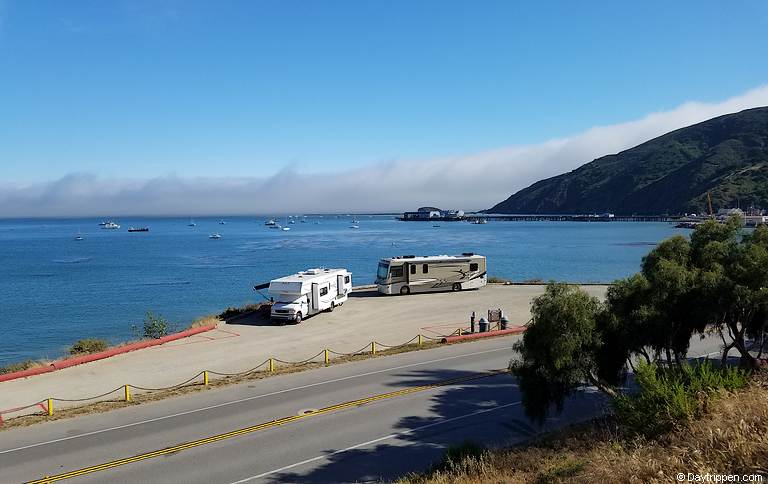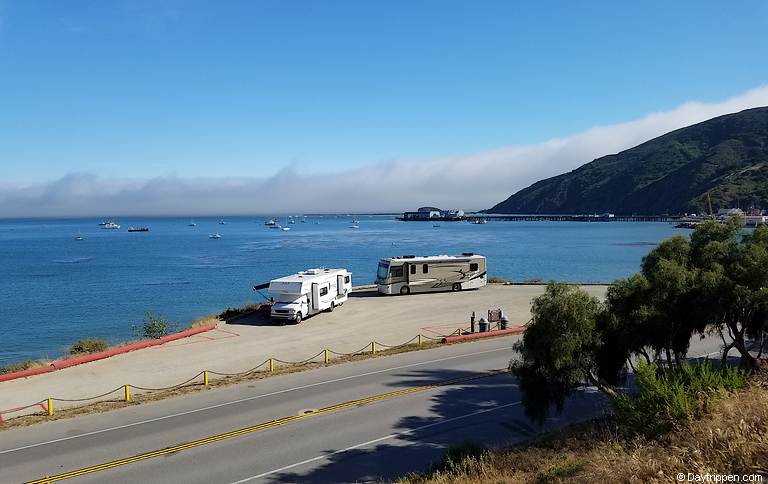 Port San Luis offers RV camping only steps from the ocean. There is no tent camping here, but you should defiantly check out Port San Luis if you have an RV. Sites are available on a first-come, first-served basis only. There are only ten sites with hookups; the balance of the sites is dry camping.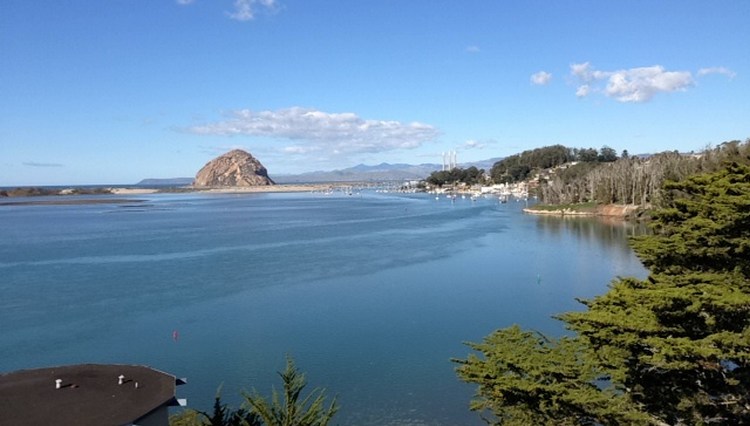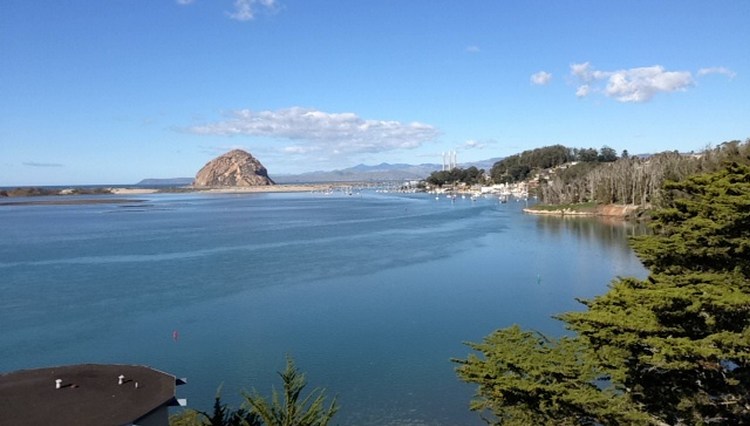 Morro Bay State Park is surrounded by eucalyptus and cypress trees. The 2,700-acre park also boasts one of the state park's best campgrounds, with nearly 100 sites for tents and RV's up to 30-feet long, for those interested in an extended stay. The marina at Morro Bay State Park offers rental canoes and kayaks. The town of Morro Bay is only a short drive from the park.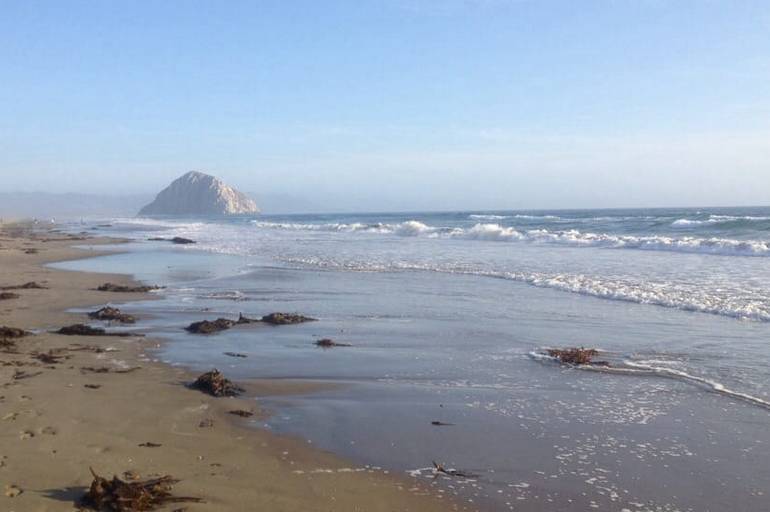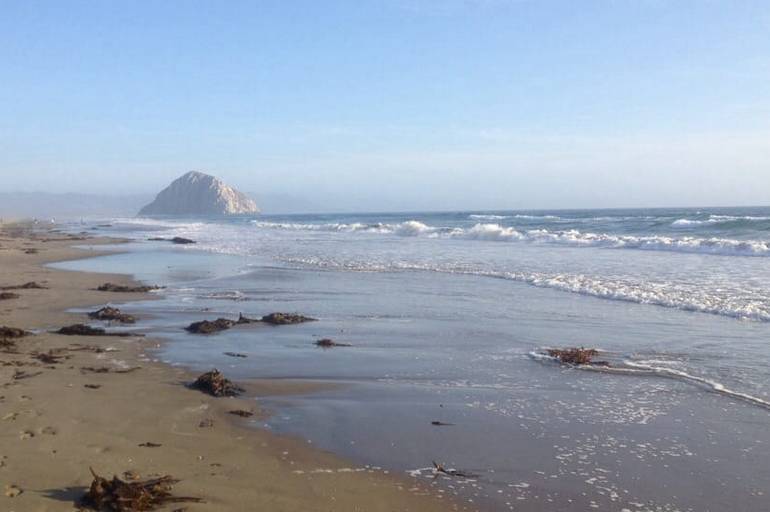 Morro Strand State Beach
RV, Tent, Van Camping adjacent to Morro State Beach. The actual campground is a parking lot. However, this parking lot has one of the best ocean views along the central coast. 80 sites with spots 1-11, 13- 33, and 33- 45 next to the beach. The campground is two miles south of Cayucos on Highway 1. website.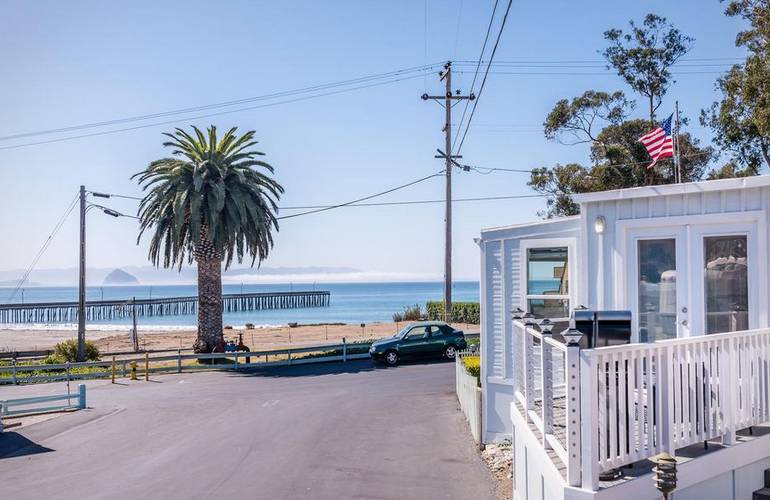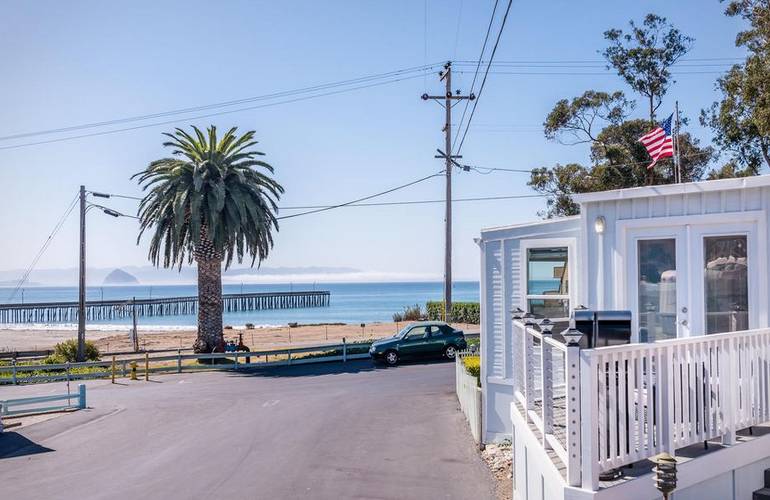 Bella Vista by the Sea
Bella Vista is a small old-school RV park in Cayucos. Featuring 35 spaces, although many of them have full-time residents with trails. Some of the trailers can be rented out through various vacation websites. Parking your RV here can be hit or miss. Along with a wonderful view, the park is only a short walk to the beach town of Cayucos itself. 350 N Ocean Ave, Cayucos, CA. Website.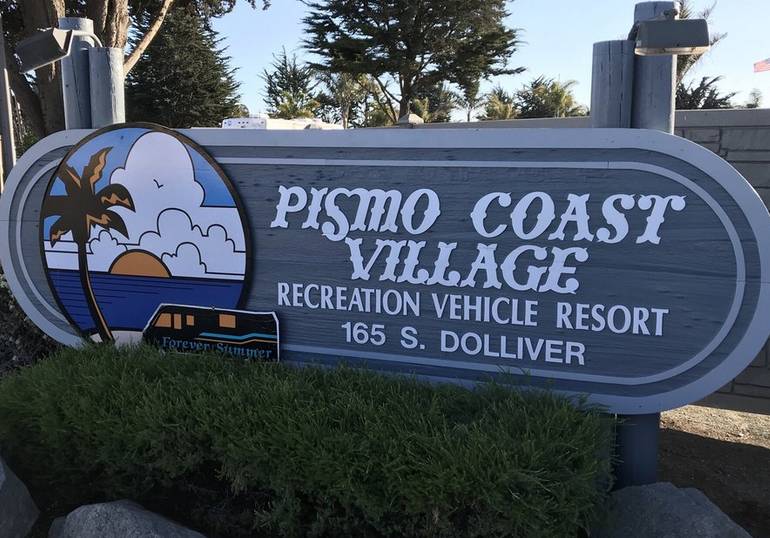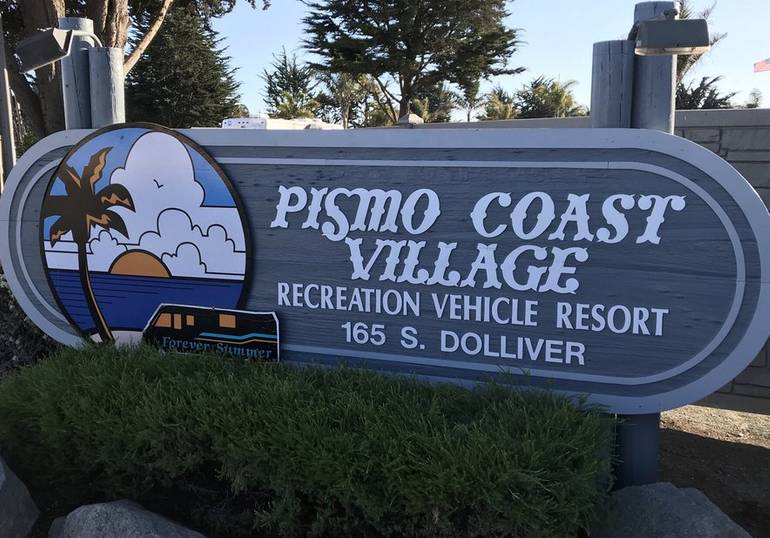 Pismo Coast RV Resort
Pismo Coast Village RV Resort features 400 sites, all with hookups. Pismo Coast offers a full line of amenities, including a swimming pool, three kids' playgrounds, a laundromat, a store, and an arcade. Access to the beach is via a gate at the south end of the park adjacent to the state beach campground. During the busy summer season, Pismo Coast Village is jam-packed. 165 S Dolliver St Pismo Beach, CA 93449. Website.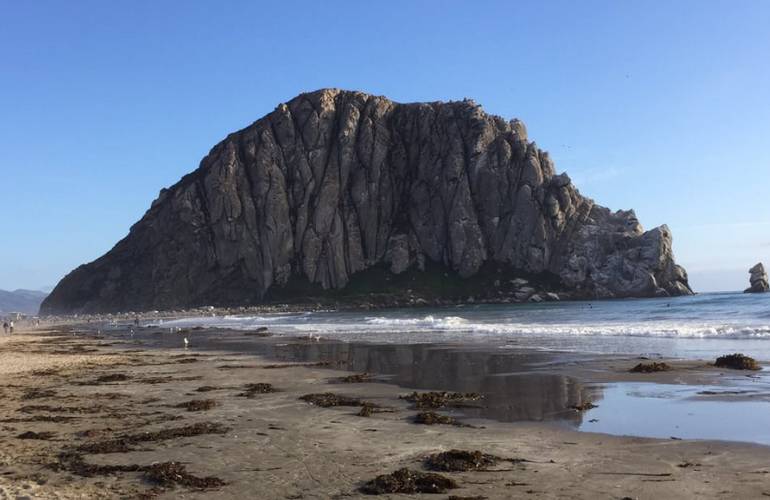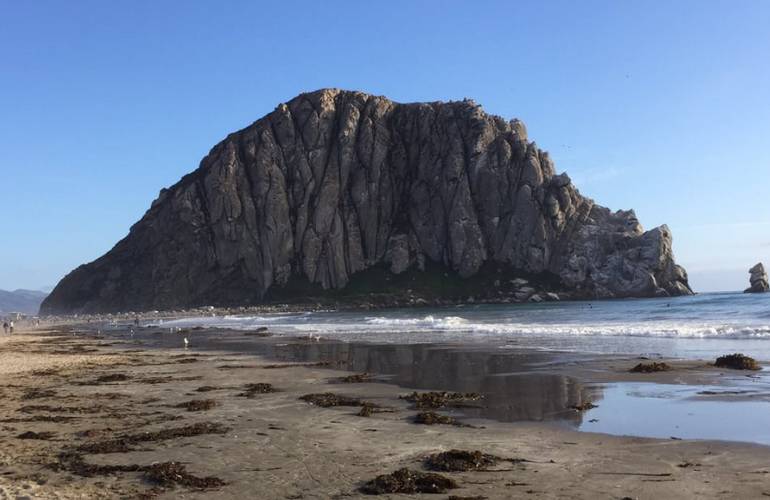 Morro Dunes RV Park
Morro Dunes features 139 Full Hook-Up Sites that are steps to wide sandy Morro Rock Beach. This RV park is somewhat dated but well maintained. Depending on the fog (most days), there is an amazing view of Morro Rock from the RV Park. Morro Dunes is a good 2nd choice if Morro Strand Campground is full. 1700 Embarcadero, Morro Bay, CA 93442. Website.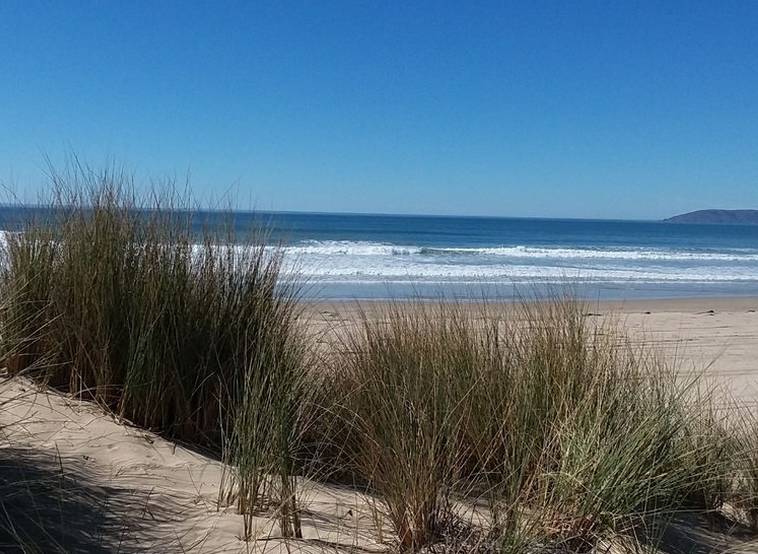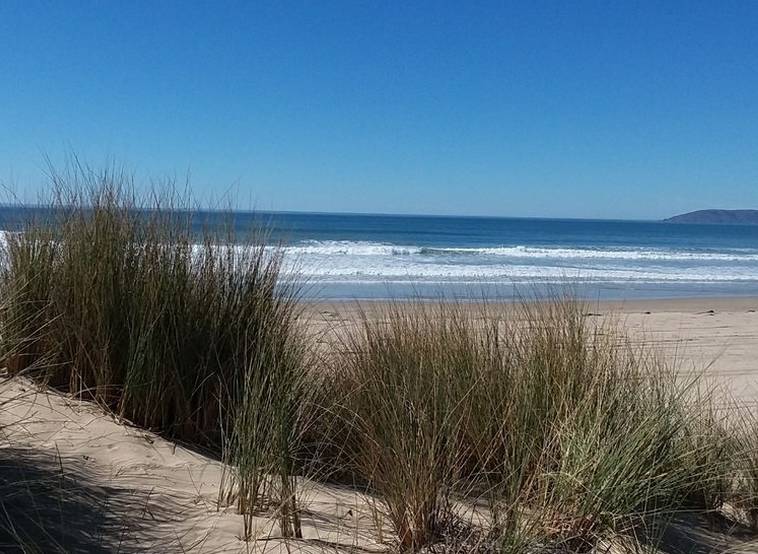 Pismo State Beach Campgrounds
The State of California runs two campgrounds here, North and Oceano.  Between the two campgrounds, there are 150 campsites. Both offer RV/Trailer, tent, and van camping. North campground is home largest over-wintering colony of monarch butterflies in the U.S. Oceano is adjacent to the lagoon and closer to the dune area.  Both campgrounds offer about the same amenities and rules as other state park facilities. Oceano Campground 555 Pier Ave. • Oceano, CA 93445. North Beach Campground 399 S. Dolliver St. • Pismo Beach, CA 93449. website.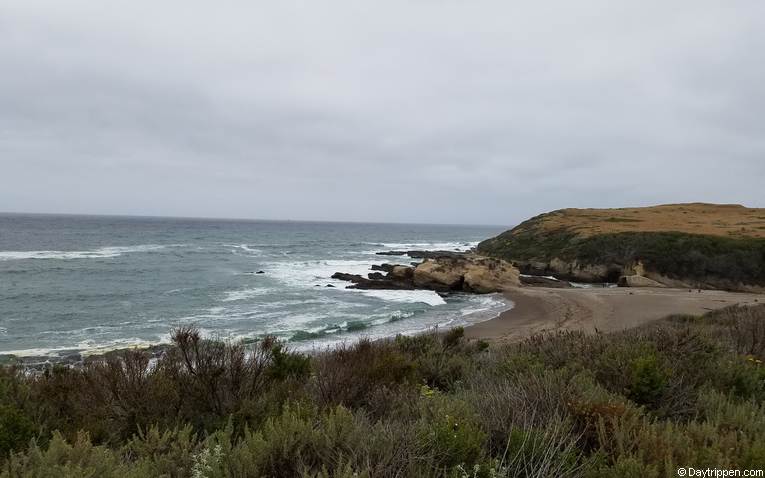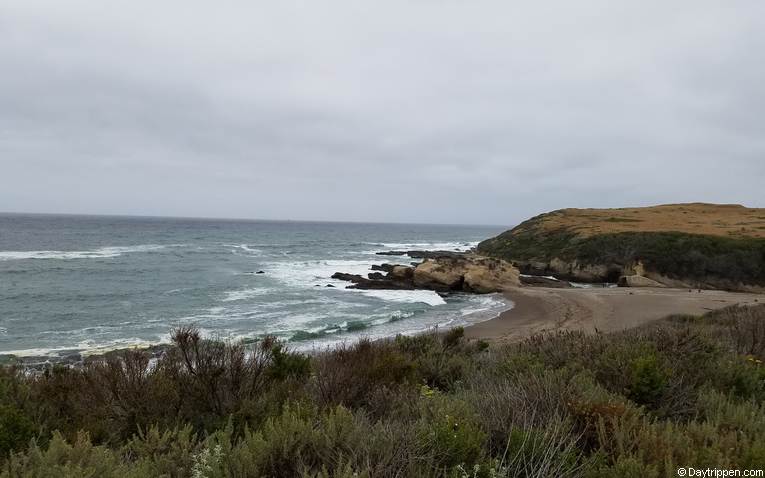 The campground area offers full-service facilities that will give you a great camping experience with 80 campsites. The campground is located in a canyon adjacent to the Spooner Ranch House. 47 campsites for tents, trailers, or motorhomes. There are miles of hiking trails throughout the park, and there is beach access a short walk from the campground at Spooner Cove.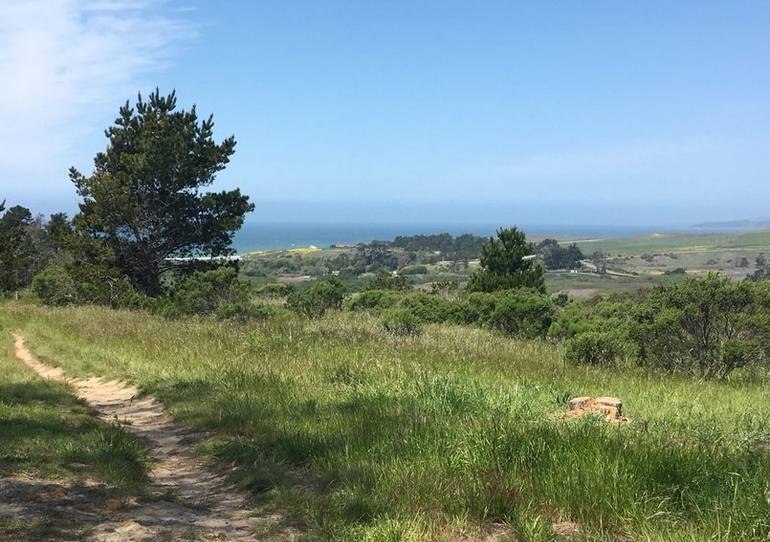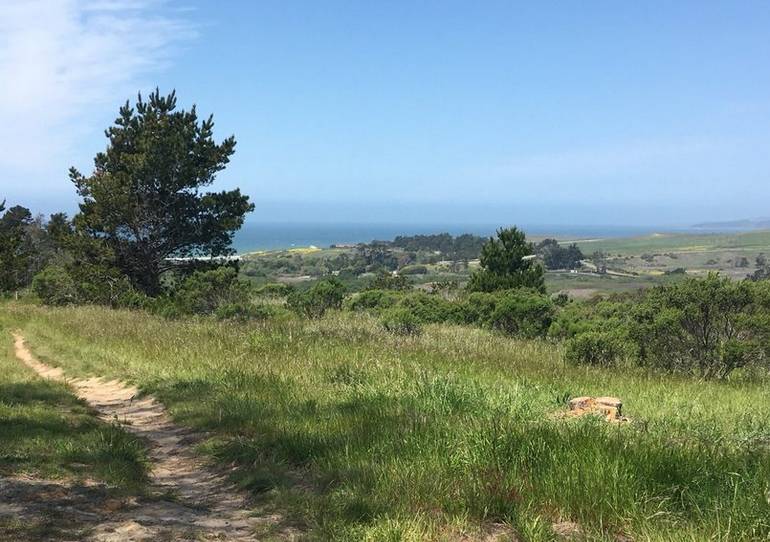 San Simeon Creek Campground
If you visit Hearst Castle, San Simeon Creek is the closest place to camp and the most affordable place to stay. Featuring 134 sites for both RV and tent camping. There are no ocean view sites here, but it's a short walk to the beach along a trail underneath Cabrillo Highway. Further inland is a Washburn primitive campground where you can catch a glimpse of the Pacific Ocean from a few sites. 500 San Simeon Creek Road • Cambria, CA 93428. website.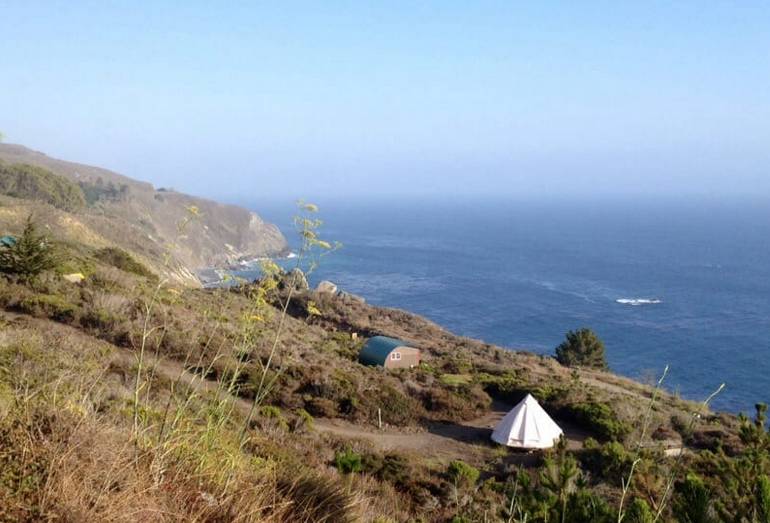 Monterey County Beach Camping
---
More of a glamping resort than a campground, Treebones Resort offers a limited number of tent campsites. All of the campsites have amazing ocean views. One of them has a unique twig treehouse that you can sleep in if you desire. Another advantage of camping here is that all guests use the resorts, heating swimming pool, hot tub, and award-winning restaurant.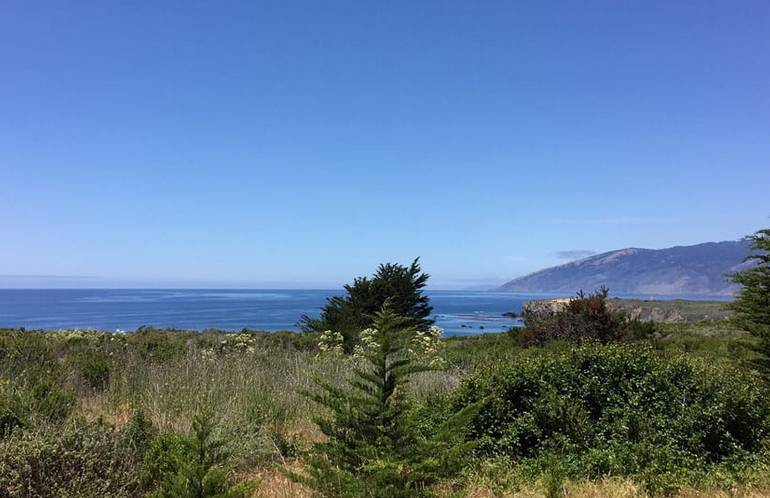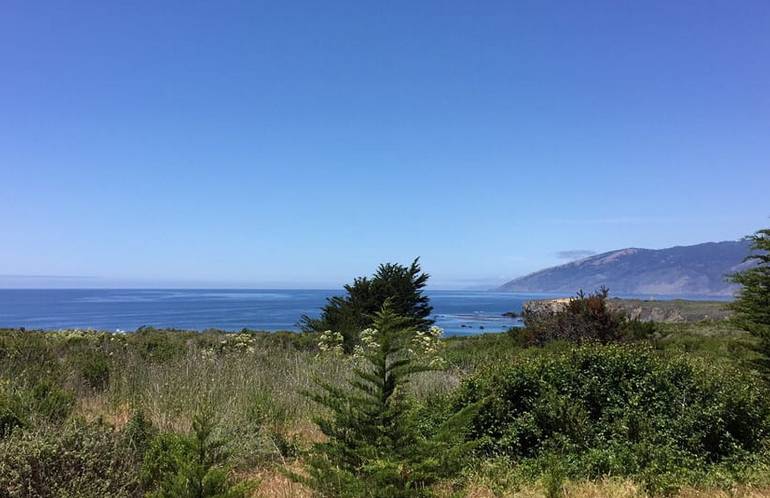 Plaskett Creek Campground
This Big Sur campground is situated on the east side of Highway 1. the nearest beach is Sand Dollar Beach, which is also one of the largest beaches along the Big Sur Coast. There are 44 campsites, with a few of them having a partial view of the Pacific Ocean. If Kirk Creek campground is full, Plaskett Creek is a great second choice. 69345 Highway 1, Big Sur, CA 93920. website.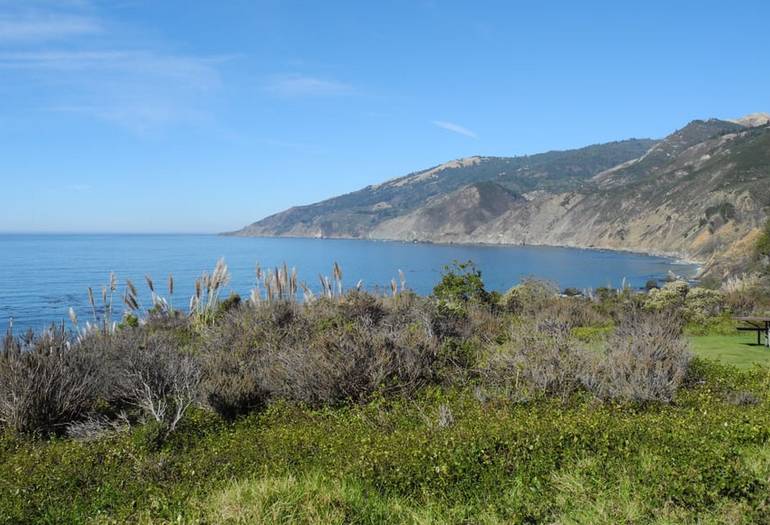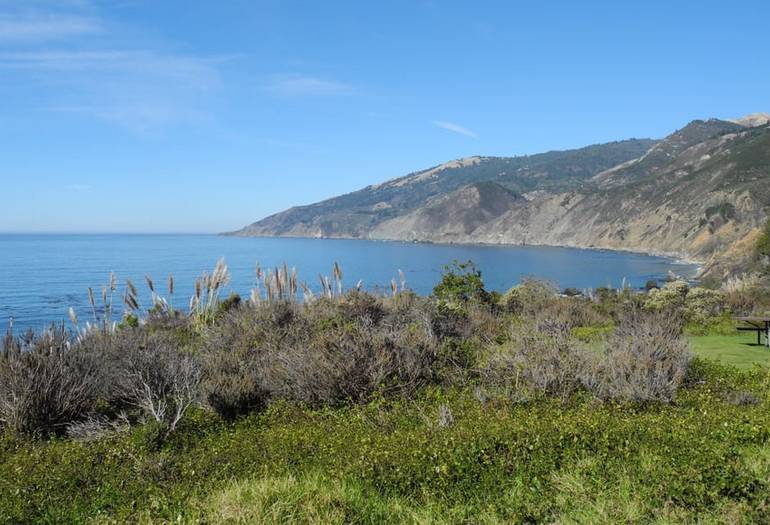 Kirk Creek Campground
At Kirk Creek, all 40 blufftop campsites have an ocean view. There is a trail down to the rocky beach, but If you're looking for sand, you will need to drive Sand Dollar Beach, South, on Highway 1. While the view is great, poison oak is plentiful, so watch your step. There is no bad campsite on that campground, but the best views sites are 8 through 22. There is no cell phone coverage here, just you and the Big Sur Coastline. US Hwy 1 Big Sur, California. Website.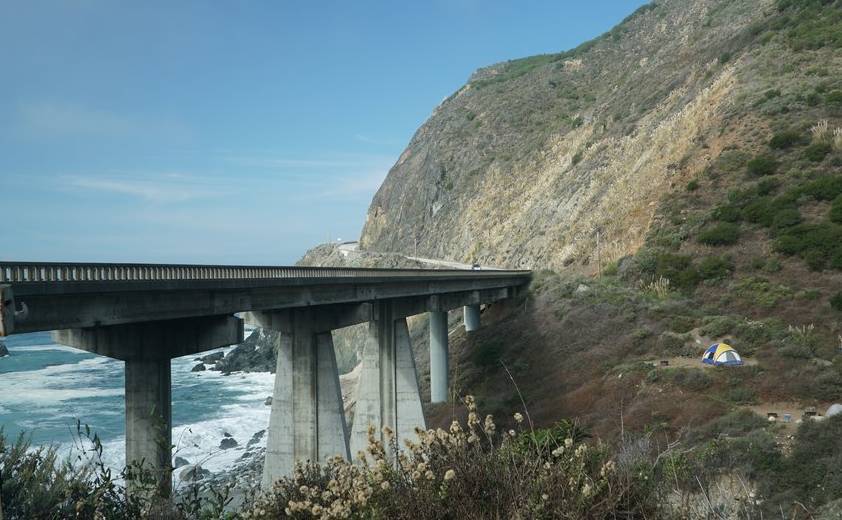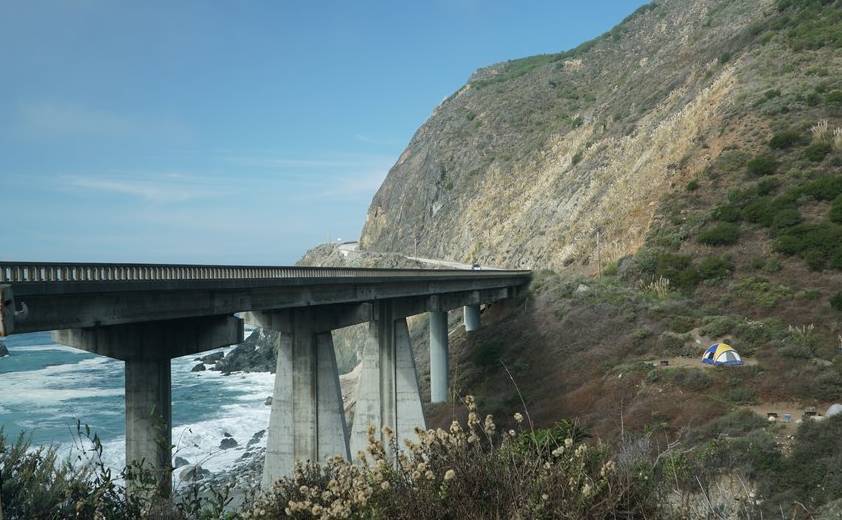 Limekiln State Park features a small campground with several sites featuring ocean views. The most sought-after campsites are on a bluff on the northern side of the canyon. Borth tents and RV sites are available here. During the busy summer season, camping reservations are a must.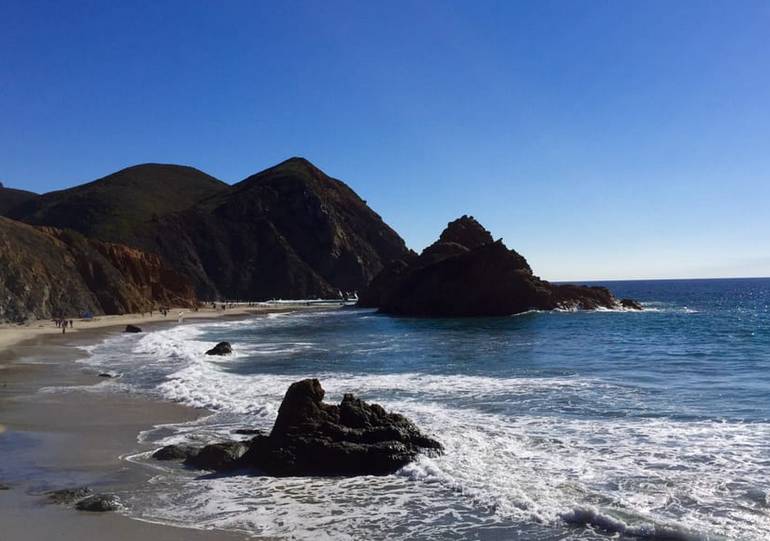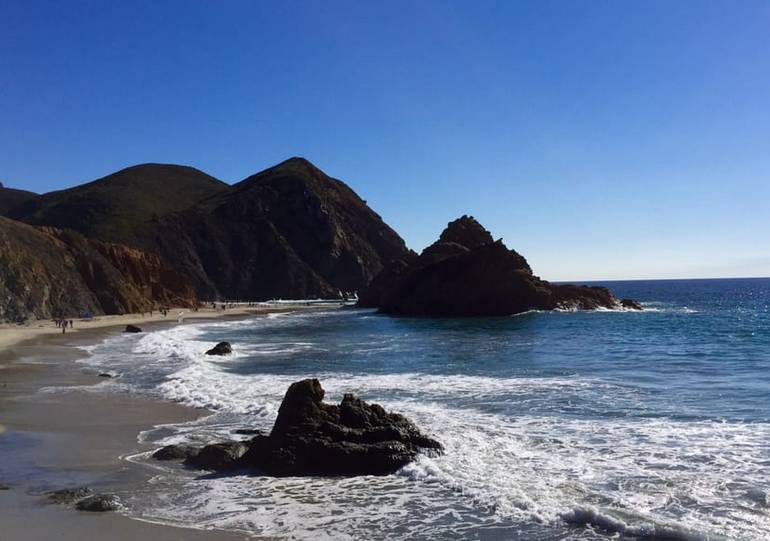 Offering 180 primitive sites with picnic tables, Big Sur SP provides 1006 acres for swimming and hiking along the Valley View Trail, where hikers are treated to spectacular views of the Pacific Ocean and the Big Sur Valley. Besides the campground, the Big Sur Lodge also provides rooms and cabin accommodations. Pfeiffer Big Sur Rd, Big Sur, CA 93920.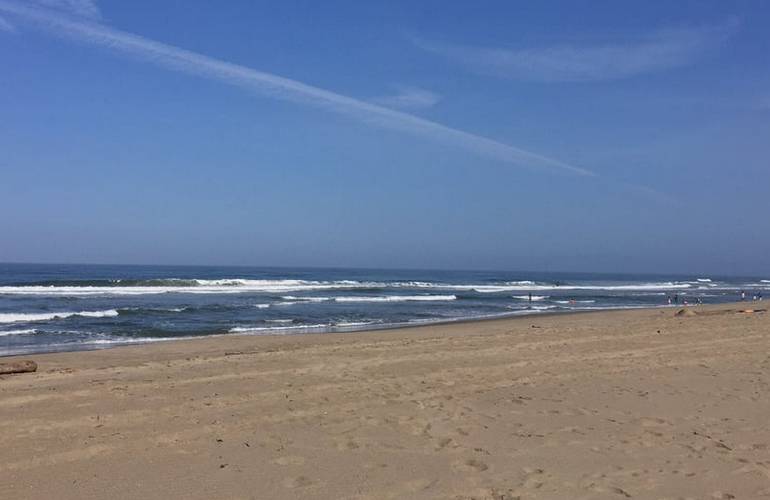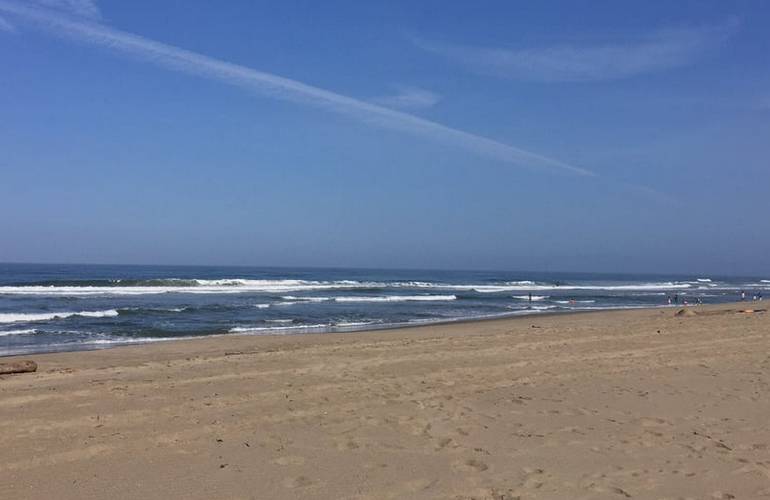 Santa Cruz County Beach Camping
---
Sunset State Beach has a 90 site campground for both trailers and tents, sheltered by the dunes. Sunset State Beach has something for everyone, whether you want a picnic on the beach, play in the sand, explore the coastal habitats or kick back and relax. Here's hoping you have the time to relax there soon.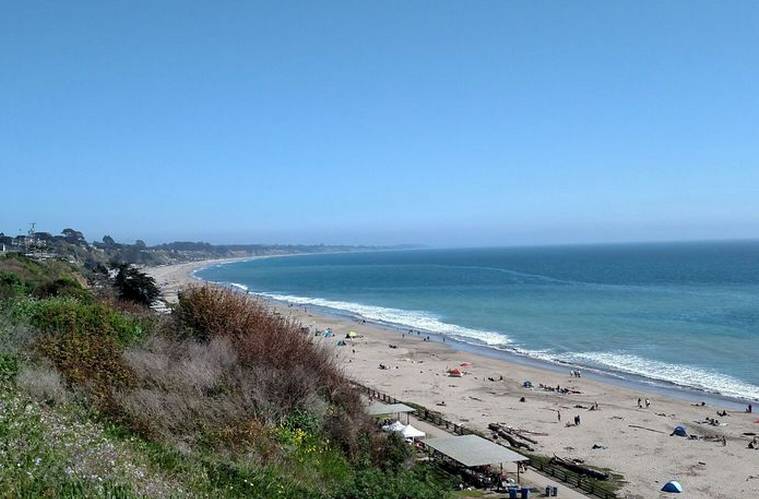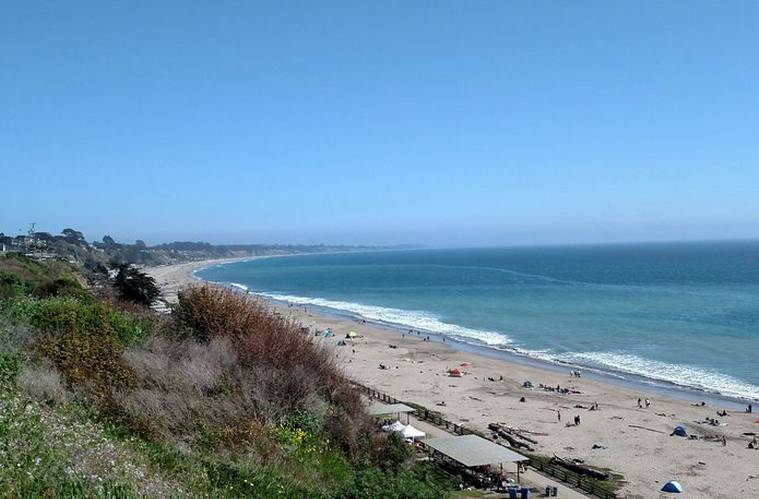 Seacliff State Beach Camping
Campsites at Seacliff back up onto the beach. There are 63 sites at Seacliff; 26 have full hookups. Only self-contained RVs are allowed in the campground. No tent camping allowed. There is a day-use area right on the beach with picnic areas on the Southside of the pier. The Seacliff visitor center features a tidepool tank and aquarium. The most prominent feature of the park is the SS Palo Alto concrete shipwreck at the end of the pier. State Park Dr, Aptos, CA 95003. website.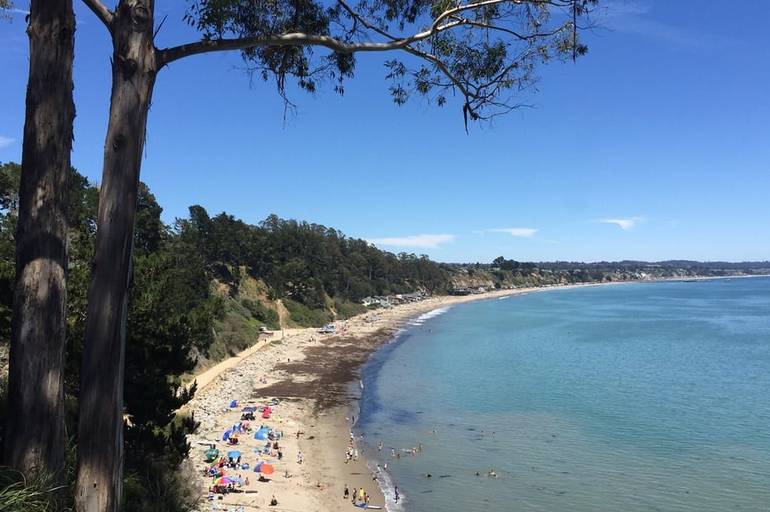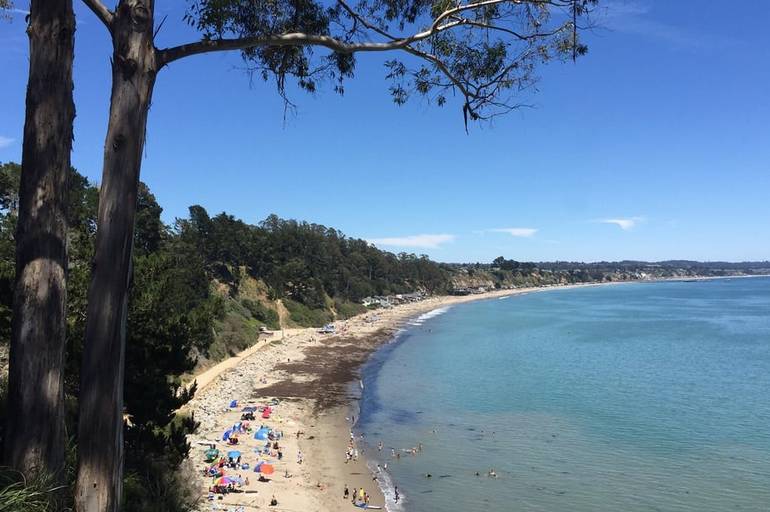 The campground at New Brighton Beach State Park is very popular during the summertime, so it is good to make reservations. Best Campsites 3 -79, 82, 87, 88, and 90 are situated on the bluff and have ocean views. These campsites are considered premium and cost more than regular sites. New Brighton Beach is just south of downtown Capitola a charming seaside town with fresh seafood restaurants and cute little stores along the oceanfront. 1500 Park Ave, Capitola, CA 95010.