Here are some fun suggestions to celebrate kids birthdays in San Diego. There are literary hundreds of children's party venues in the San Diego area so we selected our top picks for a birthday bash. We left out the jumpers houses and pizza parlors, everyone knows them.  Our list features 10 awesome destinations perfect for a birthday party.
Sea Life Aquarium birthday parties will make your kids the envy of their friends. All birthday party packages include entrance to Sea Life Aquarium and a decorated private party room inside the aquarium. Children take part in a scavenger hunt adventure through the aquarium that leads them to the ultimate treasure, their goody bags. Birthday parties must have a minimum of 10 paid guests and 2 weeks advance reservations are required. Address: 1 Legoland Dr, Carlsbad, CA 92008.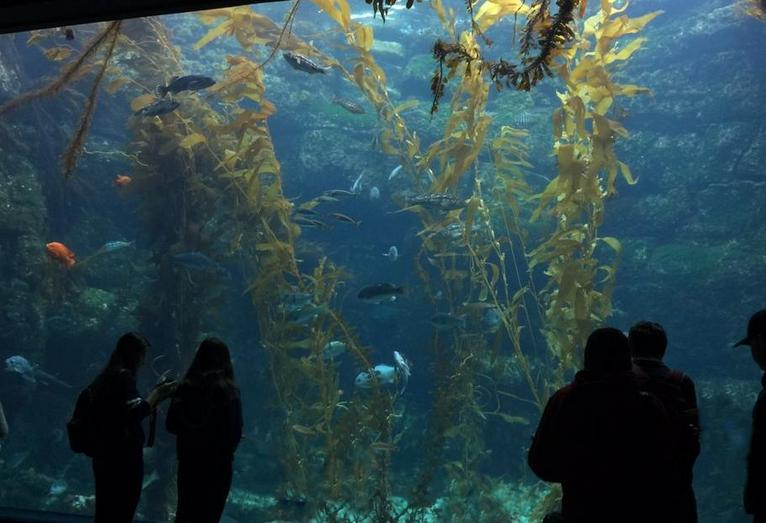 Birch Aquarium birthday parties are designed children up to nine years old. The aquarium provides a fun educational experience for the birthday child and guests.  Each party includes aquarium admission to the aquarium, private party room with aquarium Instructor and take-home crafts for children relating to the party theme.  Parties may be booked no more than three months in advance and a minimum of two weeks advance booking is required. Address: 2300 Expedition Way, La Jolla, CA 92037
Reuben H. Fleet Science Center is a wonderful place to visit any time of the year. Just think how excited your child will be when they learn you are going to celebrate their birthday at the science center. Party packages include one hour party time for party cake inside the Science Center in a private, decorated room. Cake and drinks included are included in your party package. Plus when the birthday party is over you and your guests get all-day access to 100+ hands-on exhibits. Address: 1875 El Prado, San Diego, CA 92101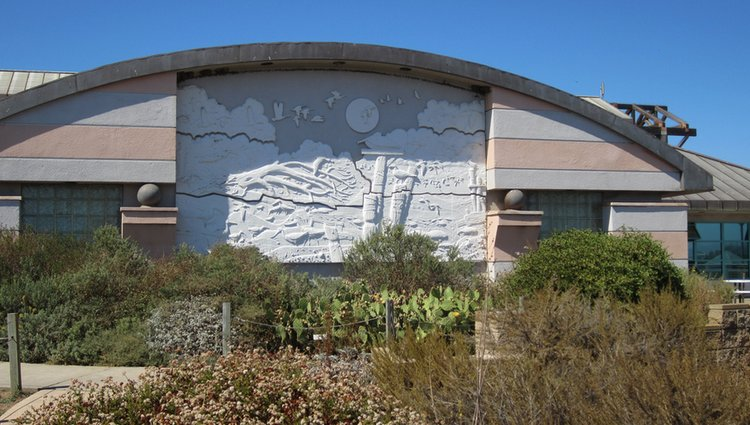 Living Coast Nature Center is a fun and educational. All parties last for two hours and include a helper to make sure your party is a blast. Parents can enjoy the party while most of the details are handled by center staff. Activities include: Critter Chit Chat with Nature Center animals, Nature Crafts plus party supplies such as cups, plates, napkins, forks are included with your party package. Address: 1000 Gunpowder Point Dr, Chula Vista, CA 91910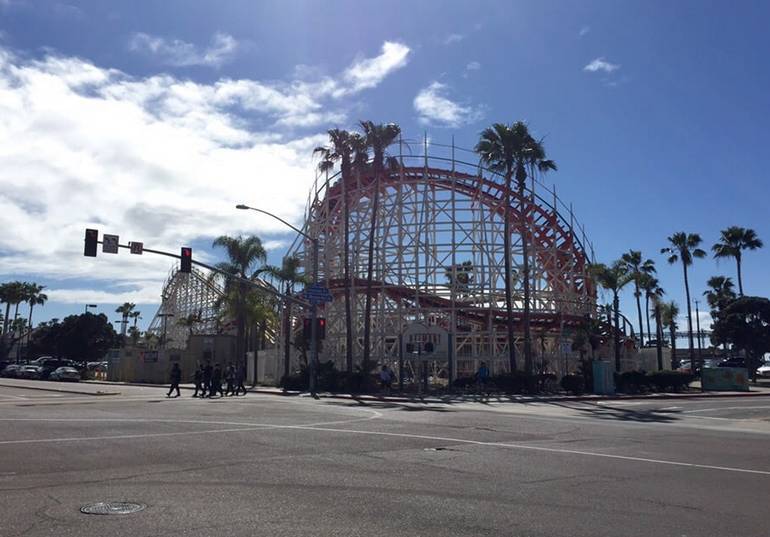 What better place to celebrate a birthday party than an amusement park. There are five exciting packages to choose from and they include every ride at the park. Reservations are required and there is a ten-person minimum. Some rides may not be suitable for younger children. If you are having a party for a teen Belmont park is a great choice. They even have a zip line. Address: 3146 Mission Blvd, San Diego, CA 92109.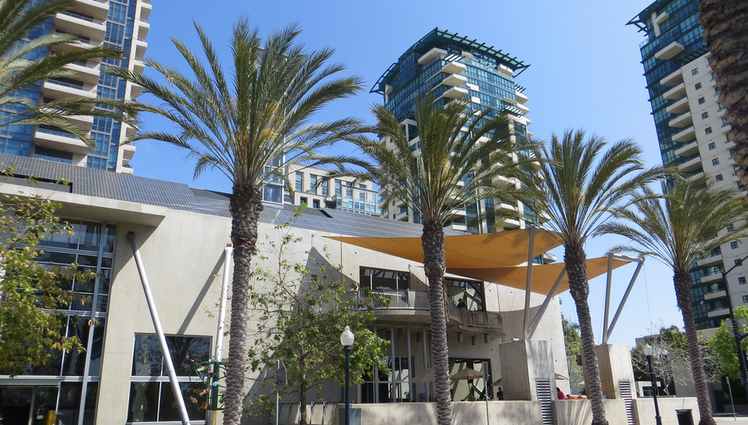 What a wonderful place to have a birthday. Museum admission for your entire party and a free admission pass for each child that can be used at a later date. Party room for 2-hours plus as much time as you want to explore all of the exhibits at the museum. There is a flat rate up to 25 guests, additional guests must pay an extra fee.  Address: 200 W Island Ave, San Diego, CA 92101.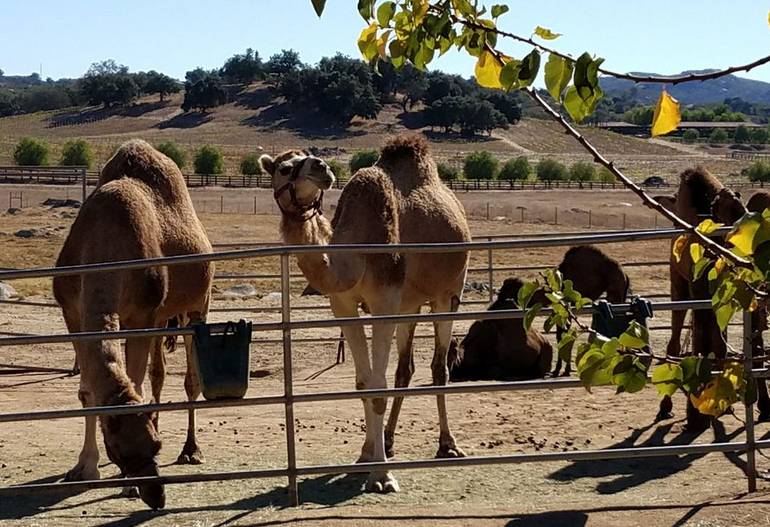 Book a private tour of Oasis Camel Farm in Romona.  Groups up to 30 guests enjoy an encounter with friendly animals & majestic camels.  Packages for parties include a shady little picnic, camel rides, and more.  26757 Old Julian Hwy, Ramona, CA 92065. Phone (760) 787-0983.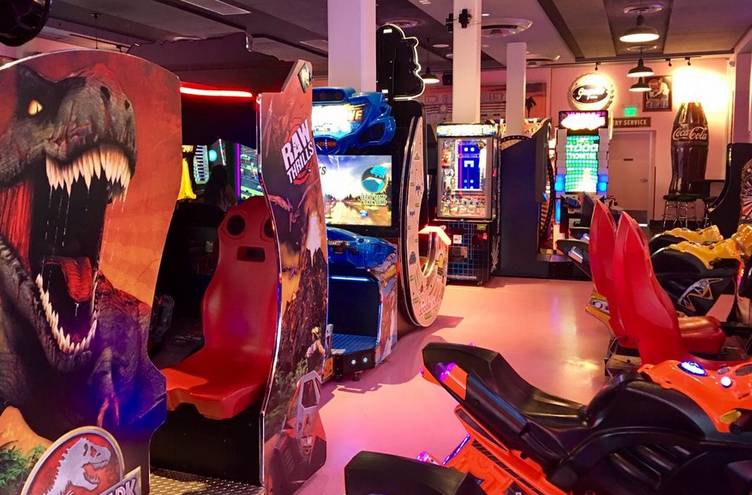 Corvette Diner San Diego
Located in Historic Liberty Station in Point Loma. Corvette Diner and Gamers Garage birthday parties include a private room for two hours, food, beverages and entertainment from 50's styled waiters and waitresses. Your child will be the envy of the neighborhood when the kids find out the birthday party is at the Corvette Diner. If you are looking for the ultimate in party places San Diego has to offer Corvette Diner might just be the place. Imagine being picked up by a limo and riding in style to your birthday celebration. Address: 2965 Historic Decatur Rd, San Diego, CA 92106.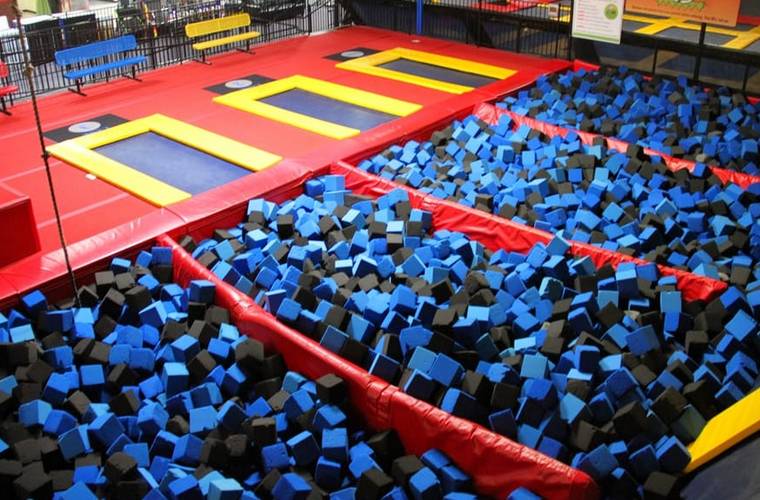 Rockin Jump San Diego
Rockin Jump has it all for kids of all age groups, even adults. Mini Golf, Dodgeball Arena, Climbing Wall, Mini Golf, Open Jump Arena, and game arcade. Featuring party packages to fit all budgets. Rockin Jump's indoor trampoline park is open daily for play time. Birthday party guests get one hour of jump time and 45 minutes in a private party room. No outside food is allowed.  Food and drink are included with your party package. Rockin Jump San Diego Address: 8190 Miralani Dr, San Diego, CA 92126.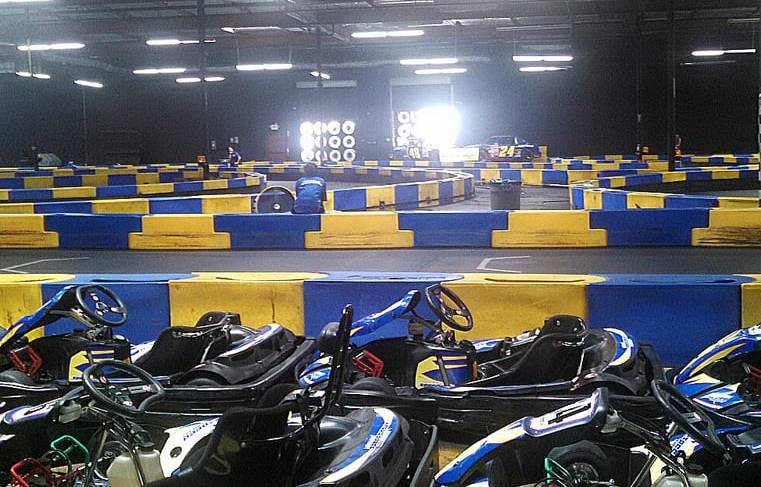 Miramar Speed Circuit
Along with racing go-kart's guests can play arcade games, enjoy delicious food, and play pool and air hockey. Miramar Speed Circuit has party rooms that can hold up to 100 people. They can host anything from a kids birthday party all the way to corporate team building events.  If you're looking for a party place for younger children this is probably not for you. If your kids are older or in their teens then you and your guests are in for a fun time. Miramar Speed Circuit. Address: 8123 Miralani Dr, San Diego, CA 92126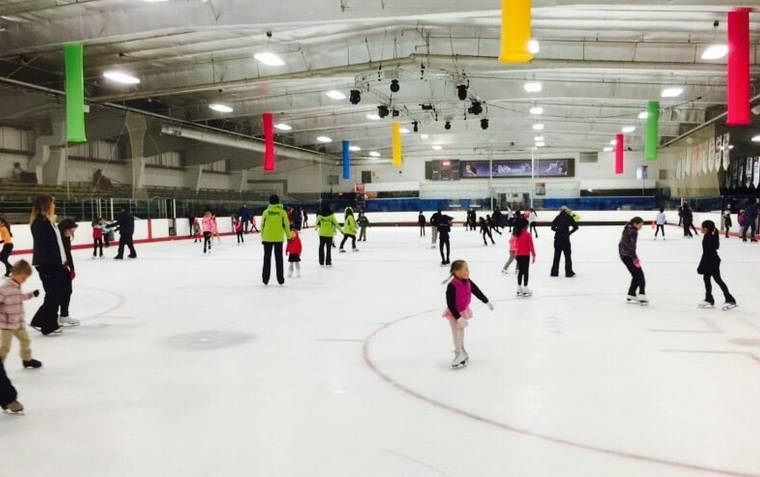 San Diego Ice Arena
San Diego Ice area is a fun place to go even if you are not having a party. San Diego Ice Arena is a great place for a Party package are affordable for families on a budget are for up to 10 children. Any additional kids can be included for a small additional charge. San Diego Ice Arena Address: 11048 Ice Skate Pl, San Diego, CA 92126
---
Kids Birthday Party venues by region – Orange County – Los Angeles – Inland Empire