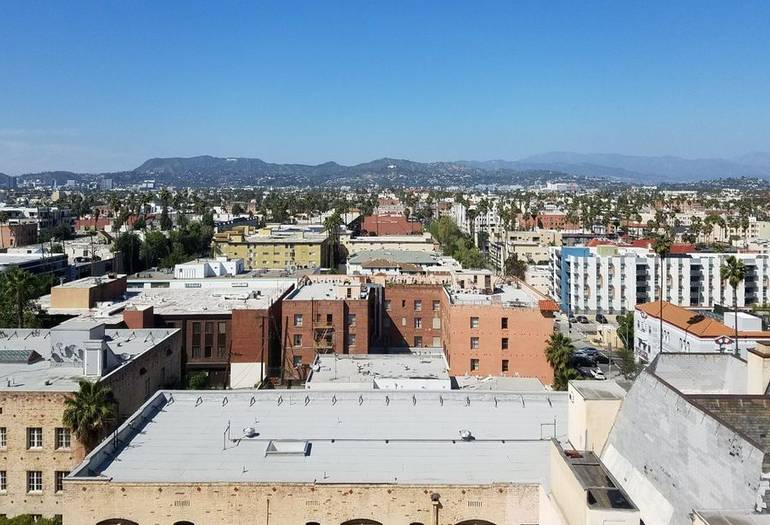 Karaoke! Tableside Barbecue! Shopping! Beauty secrets! Hidden gems! Koreatown Los Angeles, aka "KTown" truly has it all, and then some. Located south of Hollywood and just west of Downtown, K-town is one of the most vibrant, diverse, and exciting neighborhoods in the city.
When you think about "shopping" in LA, you might picture a fancy boulevard like Rodeo Drive or Santa Monica's 3rd Street Promenade. But Koreatown boasts some of the most impressive shopping in all of Los Angeles. Here you'll find multiple American-style malls filled with products and brands you wouldn't be able to find anywhere else.
Inside these malls are markets, entertainment venues, and restaurants in addition to stores carrying all manner of beauty products and international fashion. There are a few notable malls to add to your list.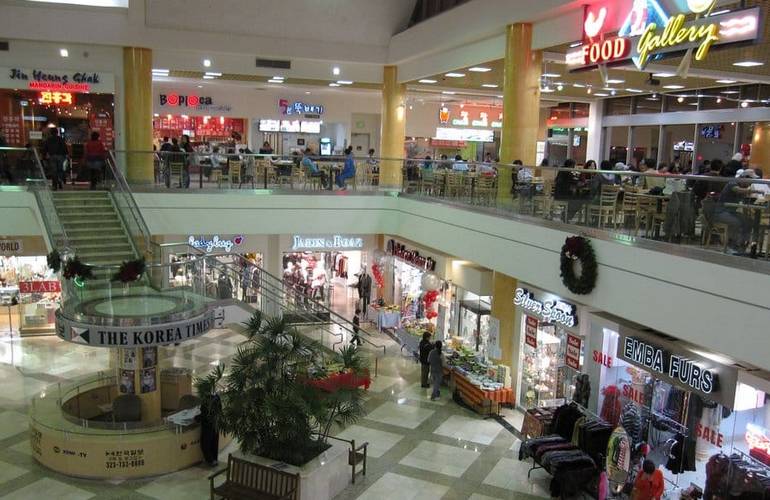 Koreatown Galleria
The original Koreatown Galleria on Western Avenue and Olympic Blvd boasts an impressive array of over 70 stores, stalls, and food market vendors for the foodie traveler. While there, be sure to stop into Palace Beauty Metro specializing in Korean beauty products. Address: 3250 Olympic Blvd, Los Angeles, CA 90006.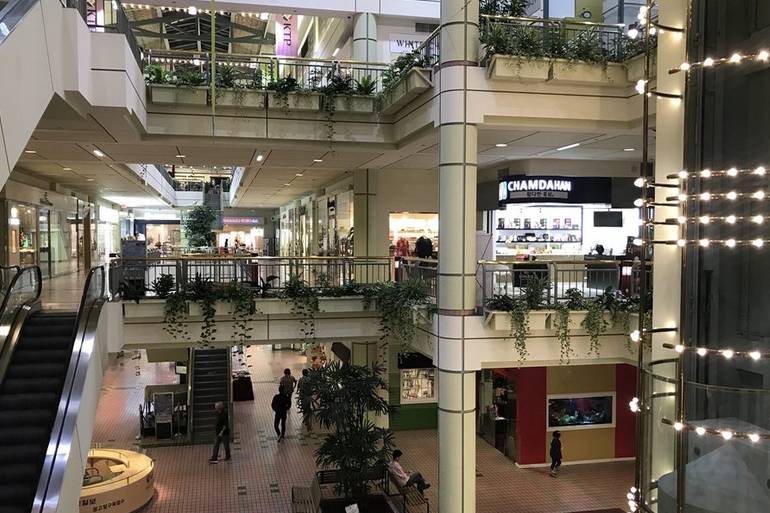 Koreatown Plaza
Koreatown Plaza features an equally impressive variety of stores, including a food court and 'The Plaza' grocery store, famous for carrying international foodstuffs you would never find in your neighborhood Trader Joe's or Ralphs. Koreatown Plaza 928 S Western Ave. Los Angeles, CA 90006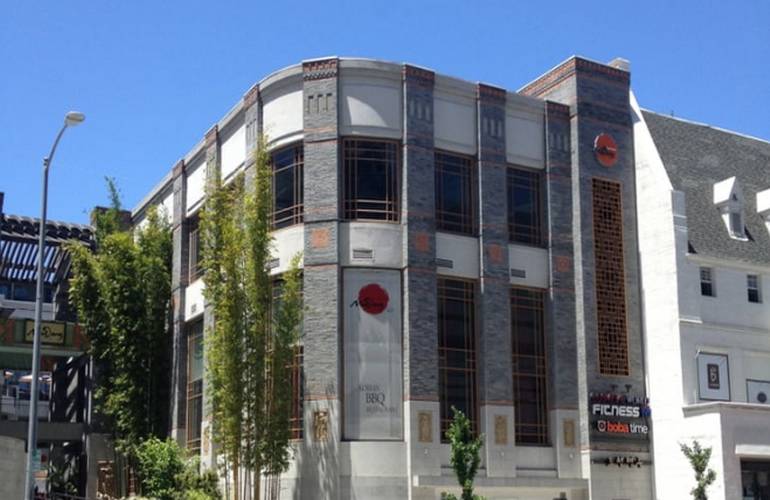 Madang Courtyard
There's also the 'Music Plaza' for fans of all things K-Pop, and 'ABC plaza' for on-trend designer duds. Finally, there's Madang Courtyard; a three-tiered open courtyard oasis in the middle of the hustle and bustle of Koreatown. Besides having many stores, products, and foodstuffs as the other malls, Madang houses CGV Cinemas, a Korean film house that shows subtitled international movies you would never otherwise get to see in LA. Address Madang Courtyard 621 South Western Avenue Los Angeles, CA 90005.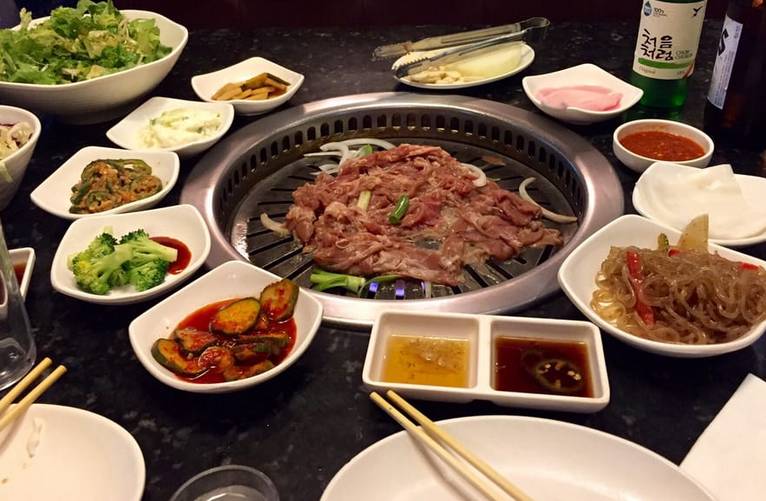 Koreatown Restaurants
While you could probably spend a full week trying to explore all that the malls in Koreatown Los Angeles have to offer, the diverse, vibrant restaurant scene outside the mall walls should not be missed. Whether you're an adventurous eater looking to experience something entirely new, or you just want really delicious, traditional, and fresh Asian cuisine, there are so many options to choose from!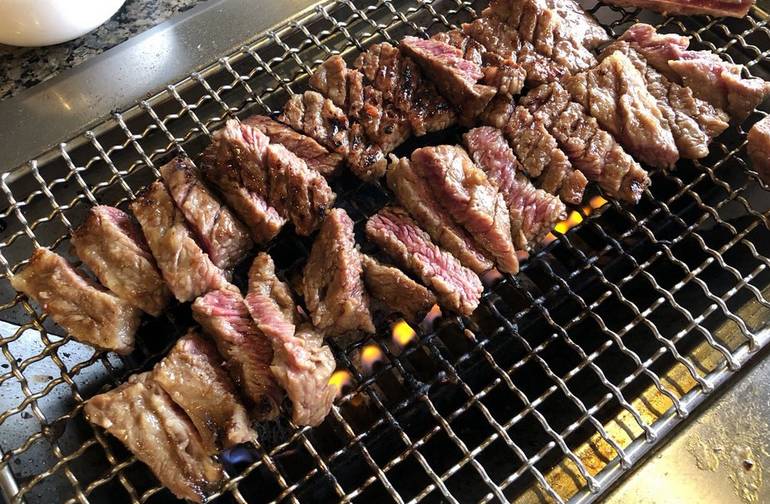 Korean Barbecue
No visit to Koreatown Los Angeles would be complete without dining at an authentic Korean Barbecue restaurant. Don't be intimidated by the prospect of grilling your own food at your table; the staff is always willing to help you have the best dining experience possible! Among local favorites are the popular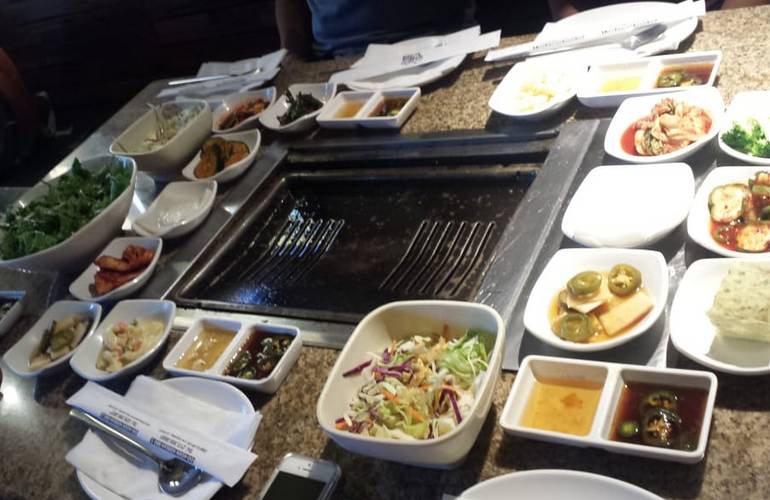 Soo-won Galbi which specializes in braised short ribs, the more intimate Oo Kook BBQ which boasts an incredible quality of meat, especially beef, Honey Pig which specializes in- you guessed it- authentic pork barbecue, and the divey all-you-can-eat spot Hae Jang Chon with prices and quality that's hard to beat!
Soo-won Galbi – 856 S Vermont Ave. Los Angeles, CA 90005 Koreatown.
Oo-Kook BBQ – 3385 W 8th St, Los Angeles, CA 90005. Premium All-You-Can-Eat BBQ.
Hae Jang Chon – 3821 W 6th St. Los Angeles, CA 90020. Koreatown, Wilshire Center.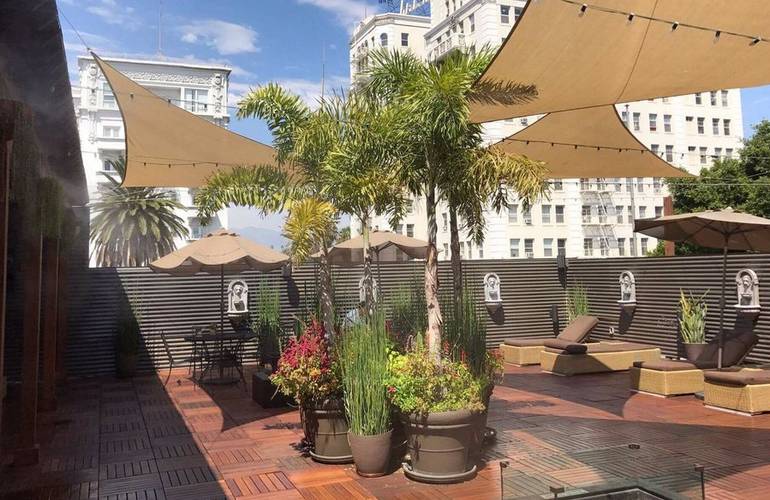 Koreatown Los Angeles Day Spas
When pampering is what you're after, be sure to stop into the affordable and unique Wi Spa on Wilshire Blvd. Besides offering a wide range of surprisingly affordable spa treatments like hot and cold baths, mud wraps, massages, and more, the Wi Spa many open spaces for your use while there including a jade room, a clay room, hot springs, and even a kid zone and rooftop terrace! Address: 2700 Wilshire Blvd, Los Angeles, CA 90057. website.
Karaoke
If you decide to visit Koreatown at night, be sure to warm up your vocal cords and stop by the swanky Karaoke spot at The Line Hotel. One of the fancier places in K-town to take part in the much-loved singing tradition, it's well worth a visit to see and experience the hotel's beautiful design and stunning views as well as hear a LOT of renditions of "Don't Stop Believin'". If you need a little liquid courage, you can find amazing cocktails at their terrace bar. Address: 3515 Wilshire Blvd, Los Angeles, CA 90010. website.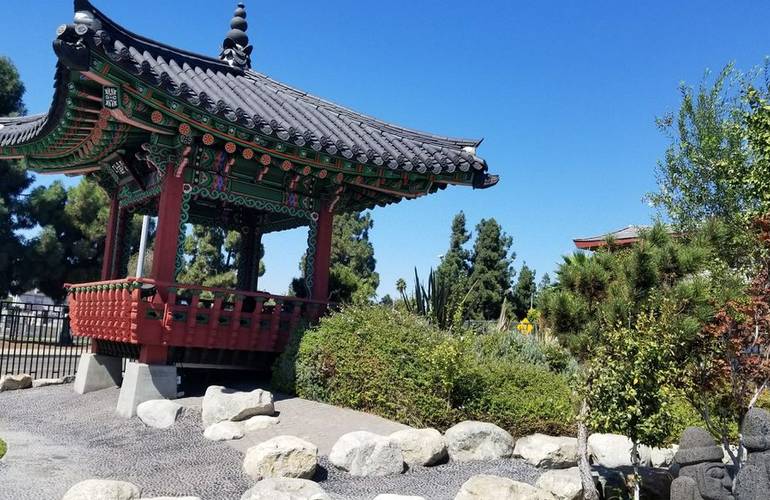 Koreatown Pavilion Garden
If you only have a moment and you're just passing through, don't miss the 5,000 square foot Koreatown Pavilion Garden. The small public park is a welcome respite away from the traffic of K-town. Here you'll see a giant traditional pinewood Gazebo built by Korean immigrant craftsmen in the 1960's. It stands today as a symbol of harmony; a peaceful meeting place for all who gather there.
Koreatown Los Angeles has located within these boundaries. Vermont Avenue on the east, Western Avenue on the west, Third Street on the north, and Olympic Boulevard on the south.
You Might Like