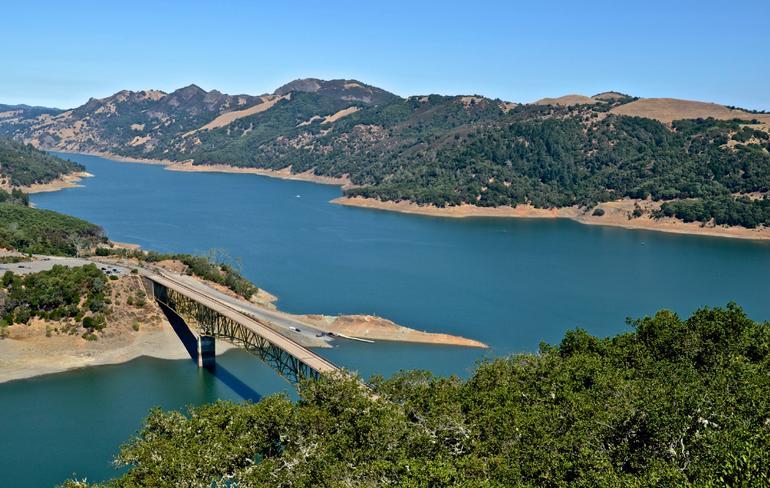 Lake Sonoma is created by the Warm Springs Dam, which holds back the waters from Dry Creek. During a normal rainfall season, the lake has nearly 50 miles of shoreline. Lake Sonoma is about a two-hour drive from San Francisco and is less than an hour's drive from Santa Rosa.
The most popular activities at the lake are boating, fishing and camping. Scattered around the shore of the lake are nearly 100 boat-in campsites. As the name suggests, these campsites can only be reached by boat.
You are allowed to sleep on your boats anywhere within the park as long as it has anchor lights. If you wish to tie up to the shore, it must be at one of the designated boat-in campsites.
Reservations are usually required during the busy summer camping season. The Warm Springs Creek area has 58 hike-in campsites, all of these sites lake views. Some of these campsites require hiking steep trails to reach them.
The second option for camping at Lake Sonoma is the Liberty Glen Campground. This campground does not have access to the shoreline of the Lake. There is a day-use area at the main entrance to the park with a visitor center and fish hatchery.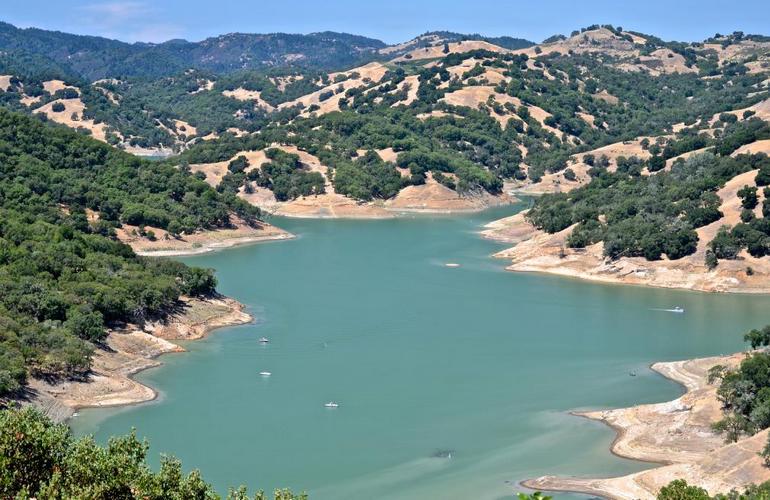 A public boat ramp is located at the Warm Springs Bridge. Lake Sonoma Marina has a boat ramp, slips, rental boats, jet skis, kayak, and paddleboards. The marina also offers picnic areas with BBQs for a fee and has a small store.
Dry Creek Road, which leads up to Lake Sonoma from Highway 101, has numerous wine tasting rooms and wineries and some spectacular scenery. Lake Sonoma is a great place for a day trip, camping adventure, or pleasant stop while visiting the local wineries.
Where is Lake Sonoma
Lake Sonoma Park Headquarters 3333 Skaggs Springs Rd Geyserville, CA 95441 (707) 431-4533. The driving distance is about 81 miles from San Francisco and 125 miles from Sacramento.