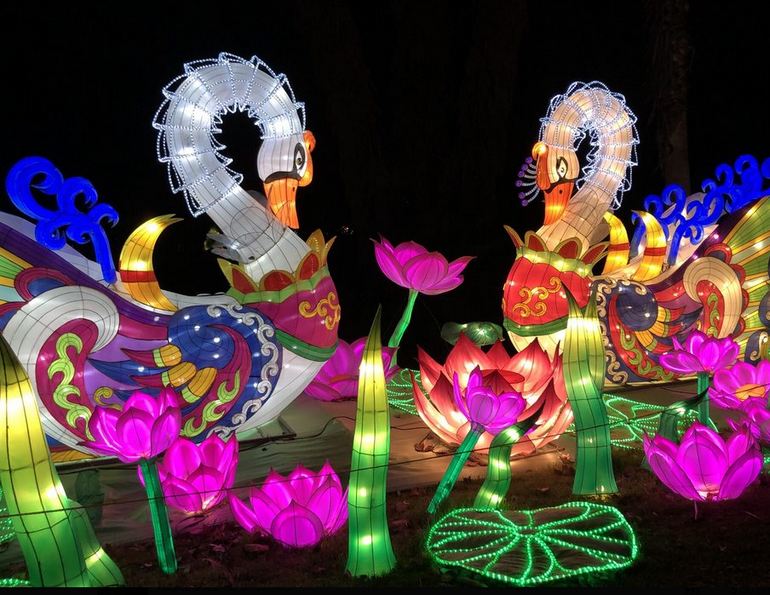 Are you ready to be amazed by a fantasy of lights? The Moonlight Forest Magical Lantern Art Festival at the LA Arboretum is back, and ready to take you on a journey to new places and new experiences. Moonlight Forest is open from Mid November through Mid January, for an unbelievably exciting experience.
---
No coupon or code needed to purchase tickets. Save $6.00 off ticket booth price.
---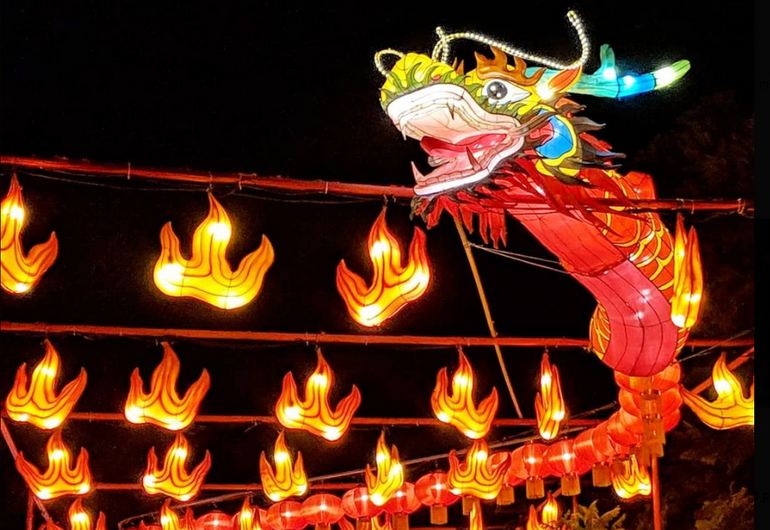 Buy discount tickets to the Moonlight Forest Magical Lantern Art Festival and experience Chinese culture come to life right before your eyes. An event packed with color, ancient art and a flurry of designs awaits you at the Moonlight Festival, with amazing artwork created by craftsmen from the Sichuan Province of China.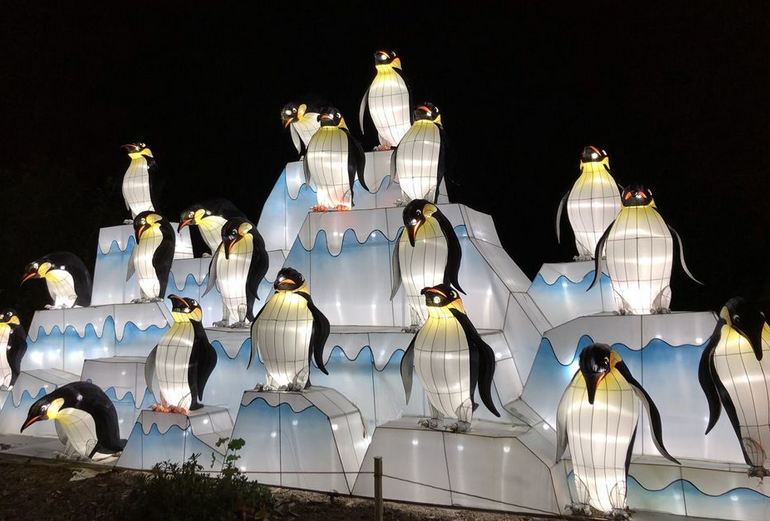 Things to do at the Moonlight Forest
Breathtaking experiences await you at the Moonlight Forest. Brace yourself for never-before-seen lantern displays at the Moonlight Forest. Your discount tickets give you access to spectacular lantern displays on each day of the festival.
Be amazed by the Oceans Visions Exhibit
Experience life under the sea! View exotic fish and a giant shark at the brand new Oceans Visions exhibit.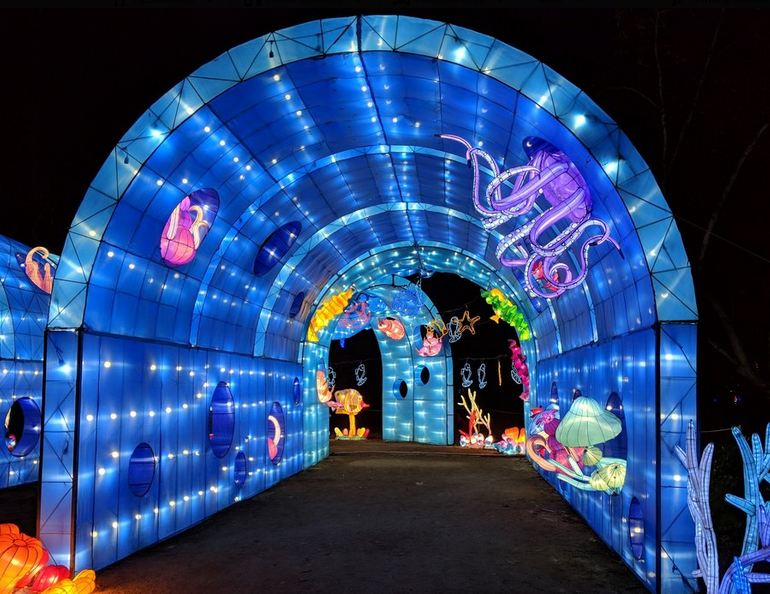 Moonlight Forest Polar Dreams
Purchase your discount tickets and head to the Winter Wonderland exhibit that is guaranteed to leave you in awe. The new and exclusive Polar Dreams exhibit is ready to enthrall you with its lantern displays in the form of playful penguins and lots of really cuddly sled dogs!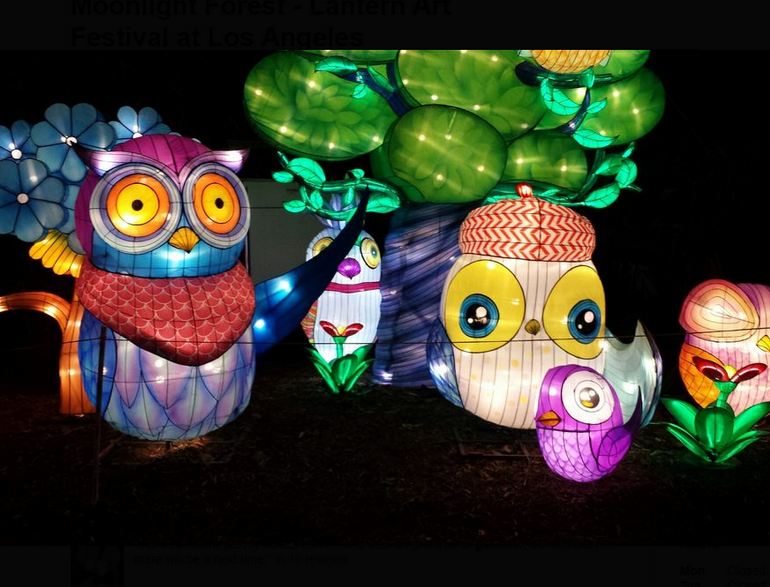 Unique live performances through the Moonlight Forest
Discount tickets to the Moonlight Forest Magical Lantern Art Festival let you enjoy a continuous stream of live entertainment in the form of jaw-dropping acrobatic performances, choreographed dances and a range of other live presentations through the festival.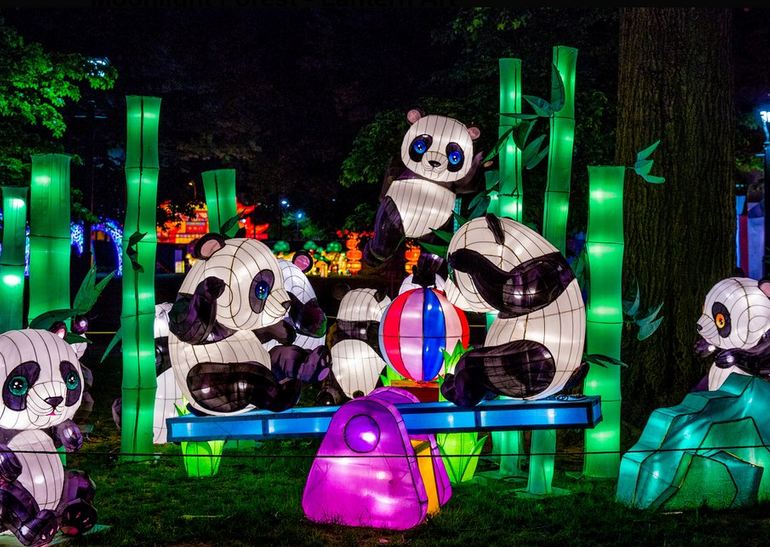 Breathtaking Lantern Displays
The lantern displays at the Moonlight Forest Magical Lantern Art Festival will leave you breathless. From exotic animals to shimmering flowers, mythical creatures and much more, prepare to be enthralled by the skill and craftsmanship of these lanterns.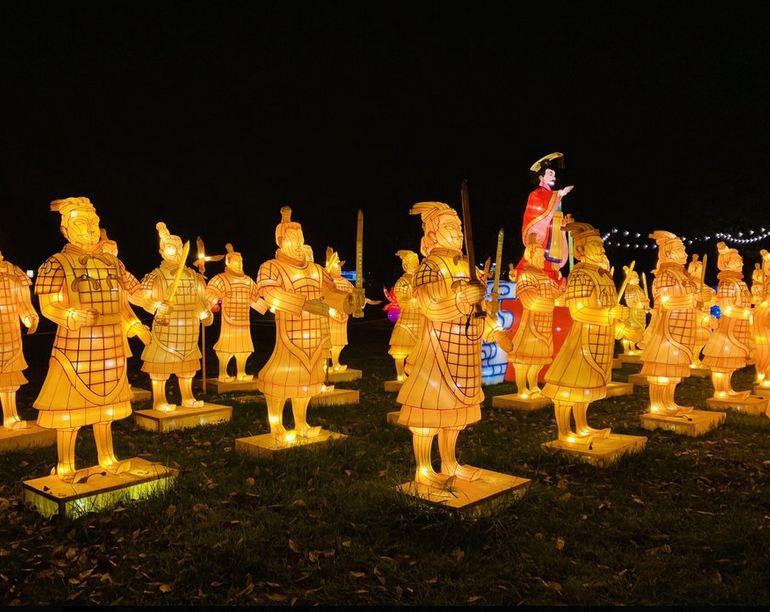 Delectable food and beverages
Discount tickets to Moonlight Forest Magical Lantern Art Festival give you access to several food trucks and bars churning out a delectable array of food and beverages that you can sample while taking in the sights and sounds of the festival. There's a café too where you can enjoy a selection of interesting eats.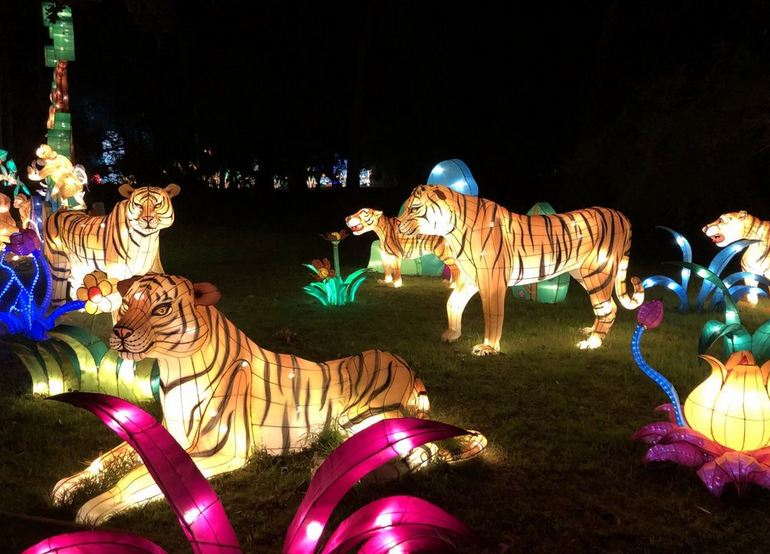 Moonlight Forest Lantern Festival Tips Before You Go
Buy your

discount tickets

online to get guaranteed entry to the festival.
The festival offers limited capacity. Also, discounts are only available online.
The Moonlight Forest Magical Lantern Art Festival is an outdoor event, so dress appropriately for the outdoors.
Entry to the festival is as per time slots, so reach in time so you don't miss your time slot.
Once you're in, there is no exit time, and you can enjoy the festival till closing time.
Parking is available and free. Vehicles may be parked at the Arboretum parking lots and offsite Additional Event Parking Lots.
Check your local Costco store they may have discount tickets to the Moonlight Forest Magical Lantern Art Festival.
Make sure you wear comfortable shoes to enjoy the mile-long route of displays throughout the festival.
Pick up a map at the entrance to ensure you cover all the exhibits of the festival.
Don't forget to bring your camera and feel free to take lots of pictures of beautiful displays.

Moonlight Forest Dates
The Moonlight Forest Magical Lantern Art Festival begins on November 09th, 2019, and continues through to January 12th, 2020. The festival runs from Wednesday to Sunday, with three entry time slots: 5:30 pm, 7:00 pm, and 8:00 pm, and remains open till 10:00 pm. Once you enter, you are free to stay until closing time. Event Website.
Be assured of a magical experience as you immerse yourself in the colorful lanterns depicting animals, nature and Chinese culture in all its glory. LA Arboretum is located at 301 N Baldwin Ave, Arcadia, California.