Mount San Jacinto State Park Day Trip. Nearly 11,000 feet above the opulent abodes and lush green golf courses of Palm Springs, Mount Jacinto State Park is a welcome break to travelers trying to escape the overcrowding at other parks often swarmed by visitors looking for a cool and comfortable weekend retreat during the summer.
Tucked away atop the second tallest mountain range in southern California, the subalpine forests and fern-bordered mountain meadows of the 14,000-acre Mt. San Jacinto State Park provides a sublime setting for hikers, backpackers, and campers, who will enjoy spectacular panoramic vistas of the barren desert floor and nearby craggy granite mountain ranges.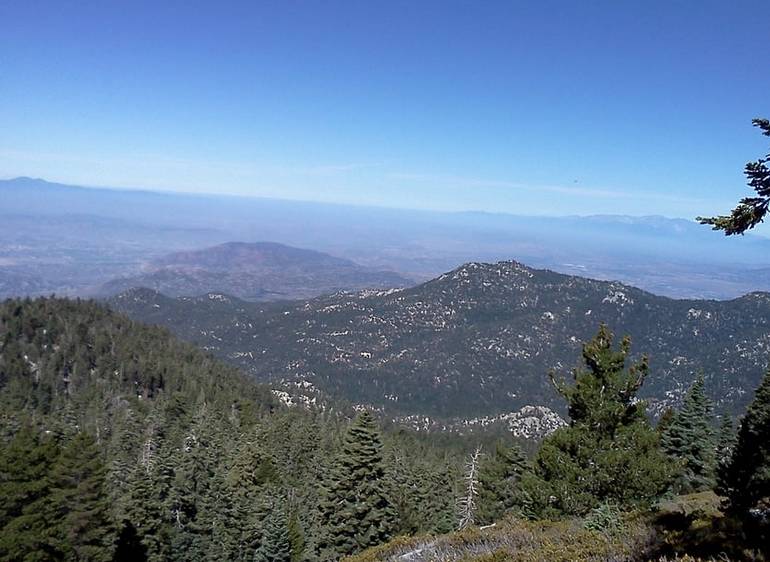 The Park is accessible via the park's west side by car or by a two-and-a-half-mile ride straight up one of the steepest and most spectacular escarpments in North America via the Palm Springs Aerial Tramway, which transports passengers to Mountain Station, nearly 8,500 feet above sea level.
Mount Jacinto State Park provides a beautiful outdoor setting to explore and enjoy, complete with a picnic area with barbecue stoves and restrooms, a ski center, a self-guiding nature trail, and the always-popular Desert View Trail that overlooks nearby Coachella Valley.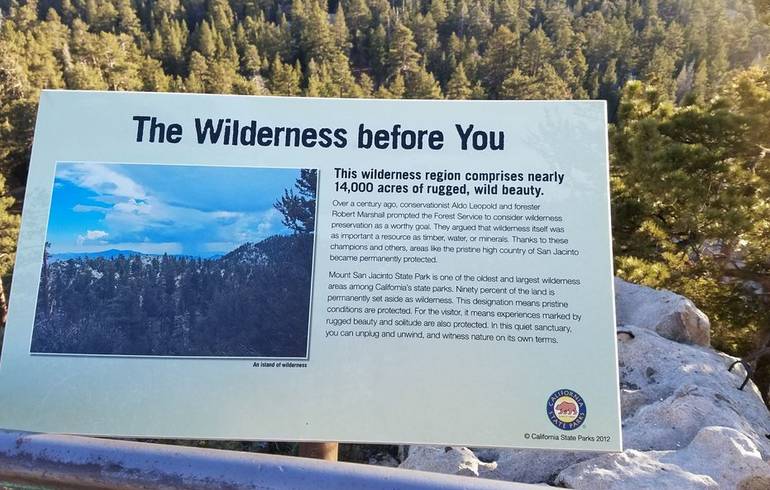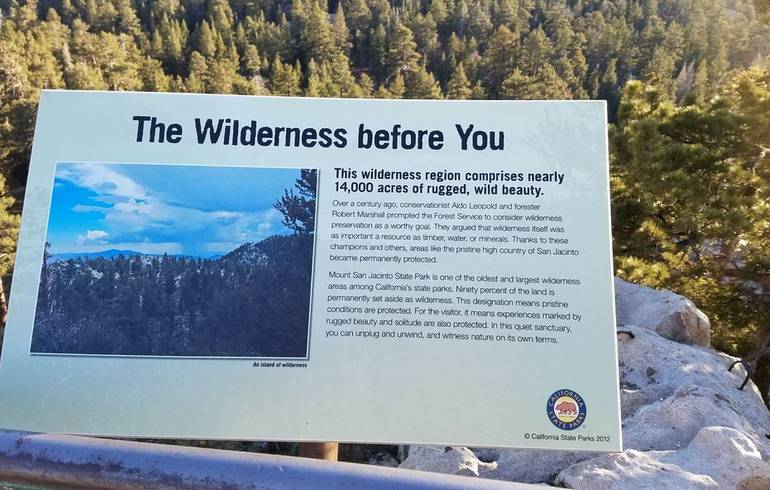 Visitors can also enter the hiking trail system from this point to access either the Round Valley Loop, the Long Valley to San Jacinto Peak trail, or the crown jewel of America's scenic trails — the 2,650-mile Pacific Crest Trail.
The 4.5-mile Round Valley trail is a moderate hike through a verdant green meadow with a modest 700-foot elevation gain, while the more strenuous 2,400-foot elevation, 12-mile round-trip of the Long Valley trek can really get your heart rate going.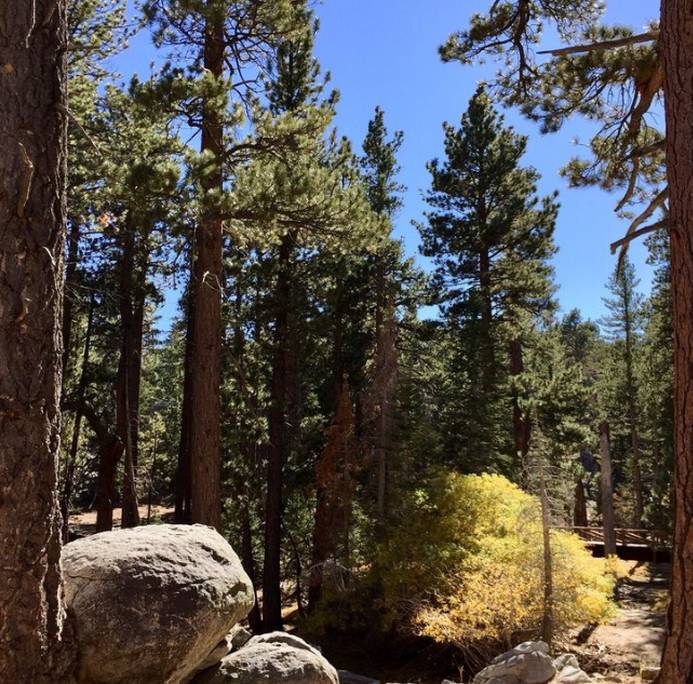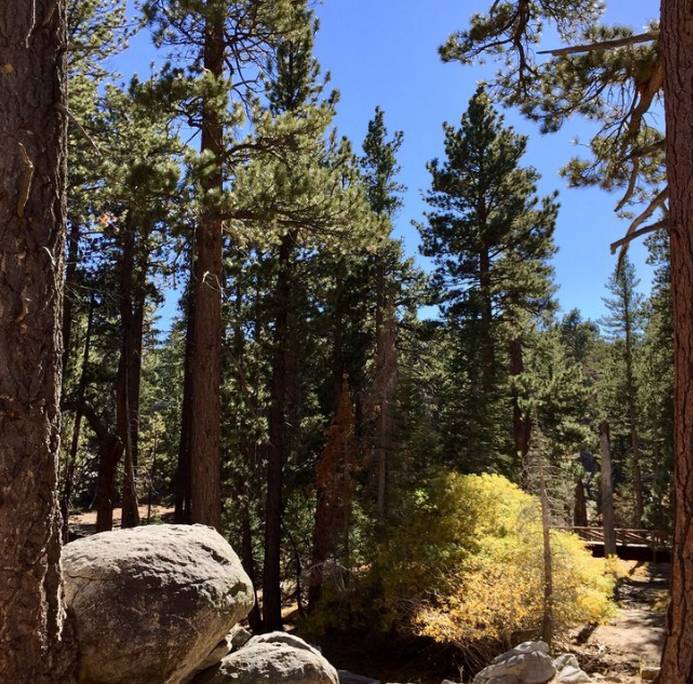 Mount San Jacinto Park Camping
For those that want more than just a day on the trials, the Park offers two separate campgrounds near the town of Idyllwild–Stone Creek and Idyllwild.
The latter is within walking distance of the town of Idyllwild and offers 33-sites with flush toilets, showers, tables, grills, and food lockers. Although limited, some RV sites with hookups can accommodate vehicles up to 24 feet long.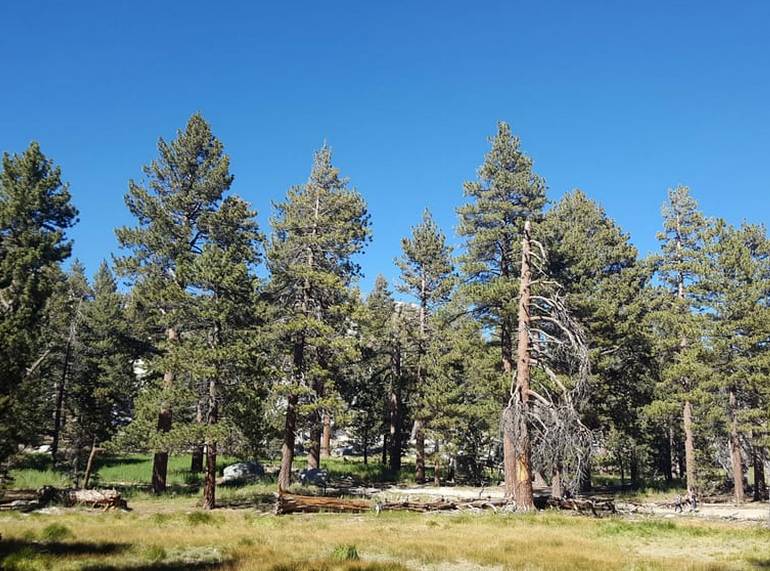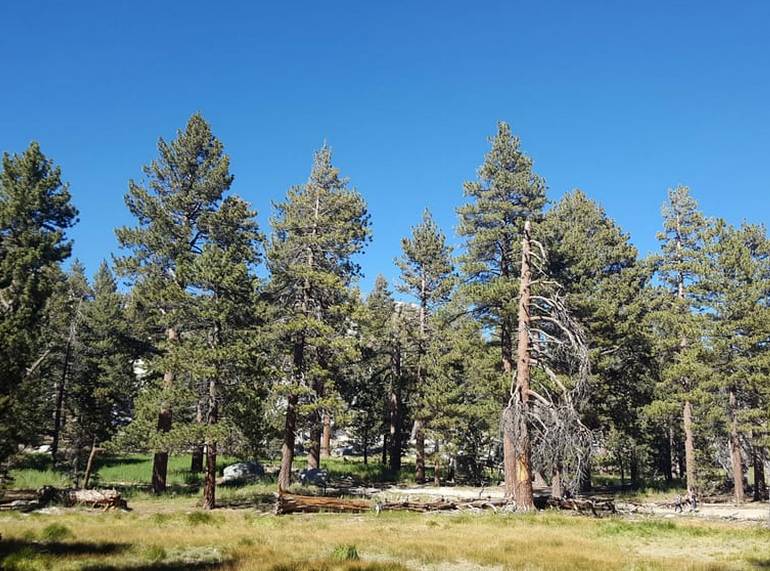 A more remote setting, about six miles from Idyllwild on Highway 243 is Stone Creek, with 50 primitive sites, each with a picnic table and stove. Vault toilets and water spigots are the only luxuries here, but the cost is under $10 a night.
A bonus to staying at the Stonecreek campground is the easy nearby access to Panorama Point Interpretive Trail.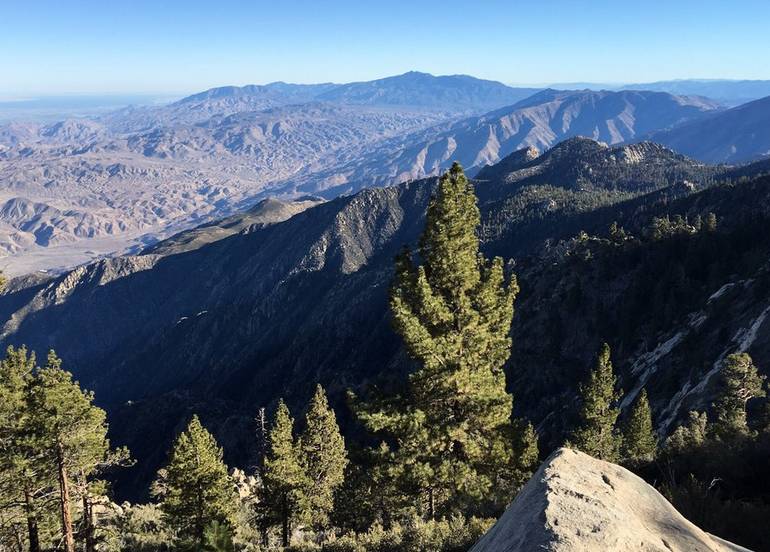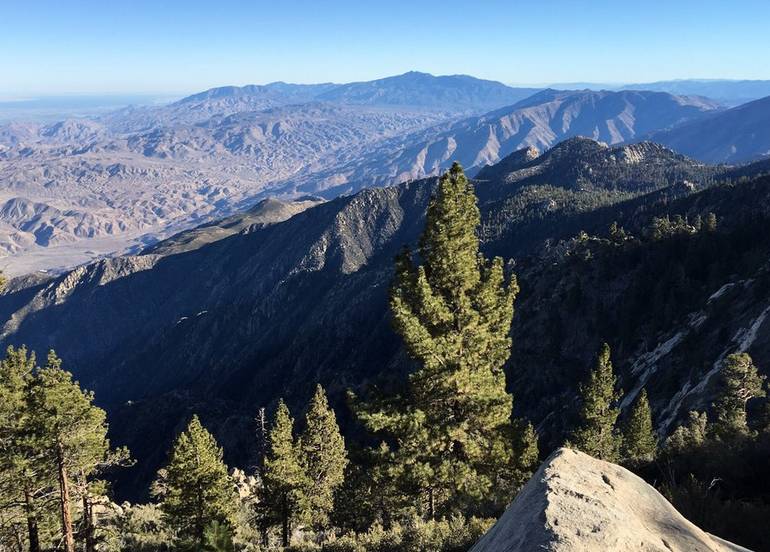 Mount San Jacinto Hiking
This one-mile loop weaves its way along with thick forest canopies with many touchable element panels and an audio tour to a panoramic vista point that provides stunning photo opportunities found nowhere else on earth.
Don't overlook that all hikers and backpackers need wilderness permits, which can be purchased on the day of your trip by visiting the State Park Headquarters in Idyllwild, or one of the area's ranger stations.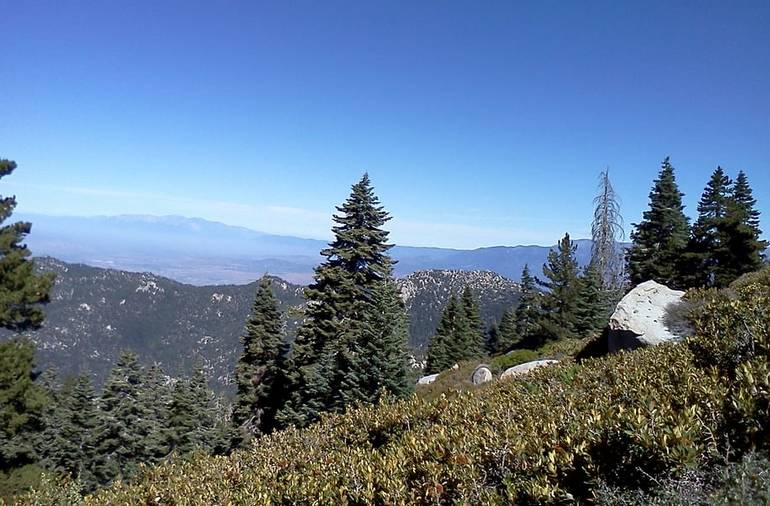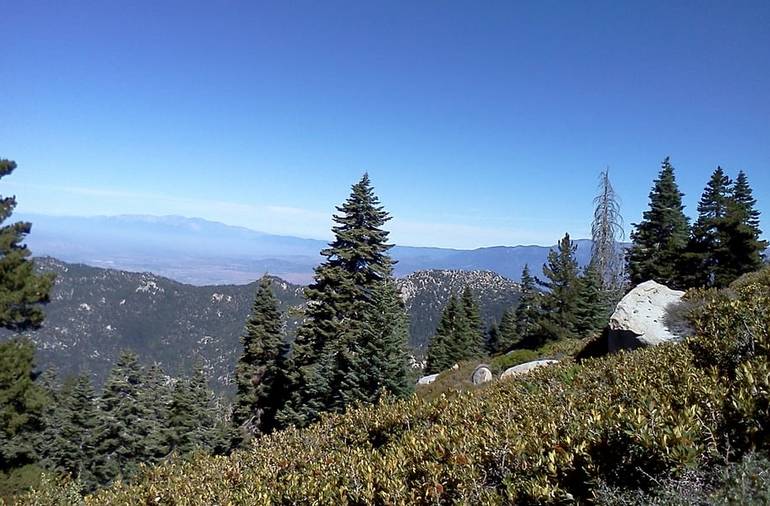 Parking at the railheads, except for the Palm Springs Aerial Tramway, requires a National Forest Adventure Pass that visitors can purchase at any of the ranger stations or from many local merchants.
Visitors to Mt. San Jacinto State Park can expect summertime highs in the mid-70s with occasional temperatures reaching the low 90s. Evening temperatures generally fall into the mid-50s. Winter is cold with impulsive snowfalls and temperatures dropping near zero at times, providing the perfect playground for cross-country skiing and snowshoe adventures.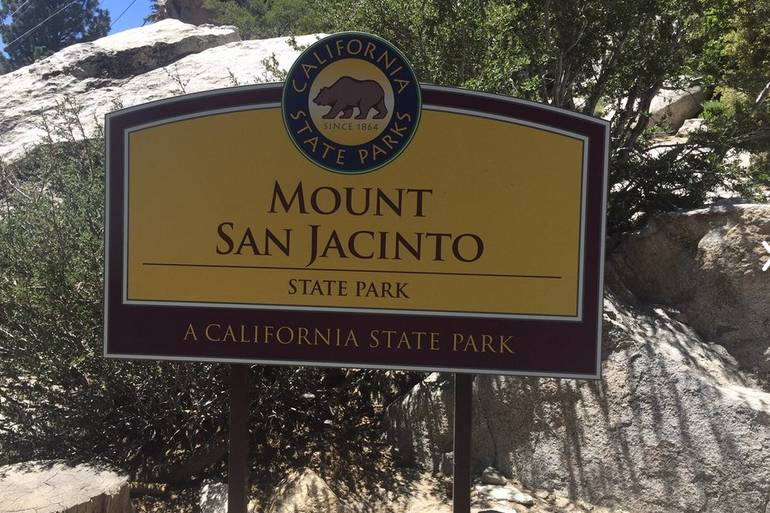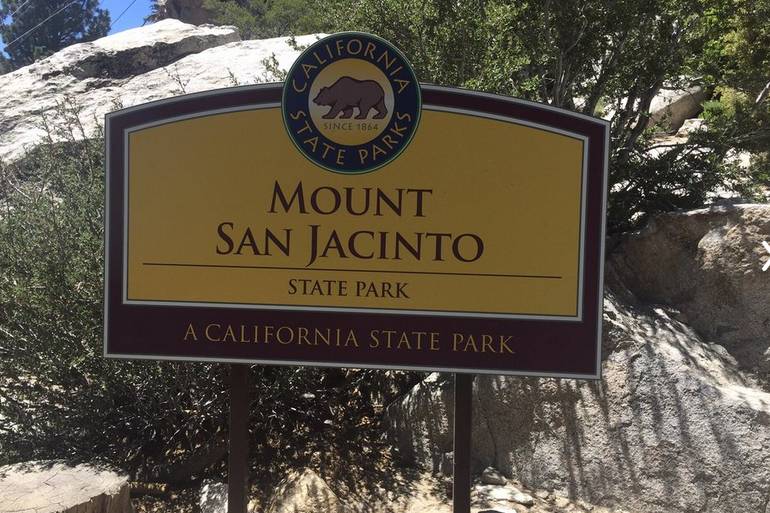 No more than a two-hour drive from either Los Angeles or San Diego, Mount San Jacinto State Park can be reached via Highway 243 from Idyllwild or Highway 10 near Palm Springs.
Fun Things to do and See in Palm Springs