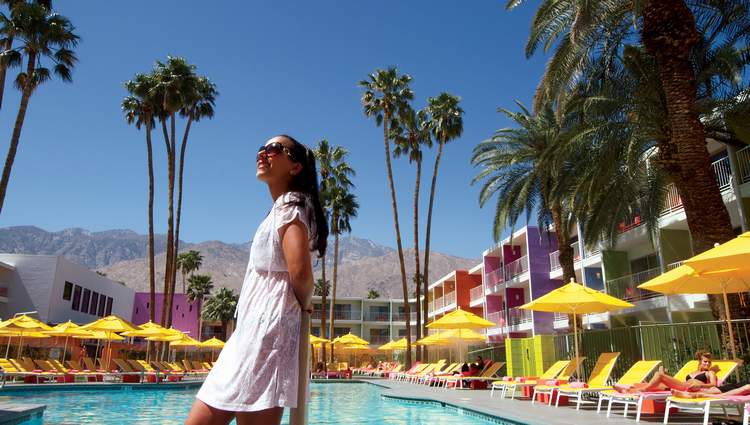 When checking off the list of reasons, you should plan a visit to Palm Springs, including the sunshine, outstanding resorts, shopping, outdoor adventures, museums, and spectacular scenery. This beautiful oasis in the Mojave Desert has it all. While Palm Springs is often associated with beautiful green golf courses and millionaires, visitors often miss the more "close-in" experience.
Family Activities – Shopping Dining – Hiking Trails – Gardens Nature – Day Trips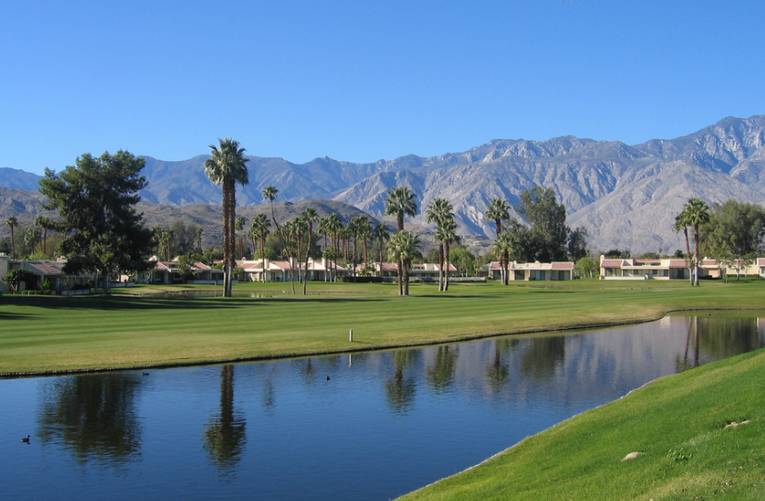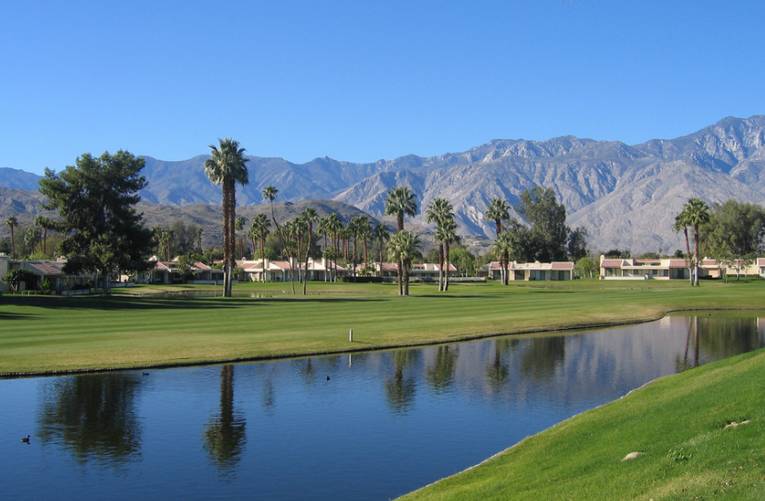 Since movie stars first appeared here in the 1930s, laying claim to ranch estates and filling up the numerous five-star resorts, Palm Springs has been a place to vacation and play. The clean, dry air and the sunshine, just 120 miles east of Los Angeles, have made Palm Springs irresistible to California. Travel time from Orange County is under two hours.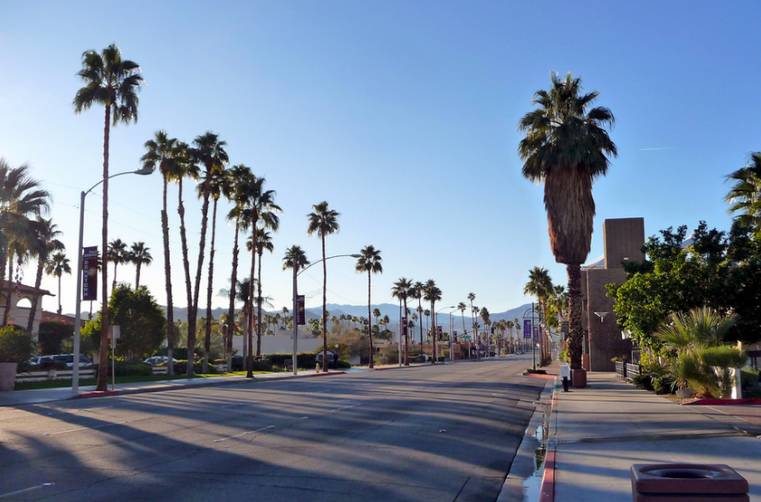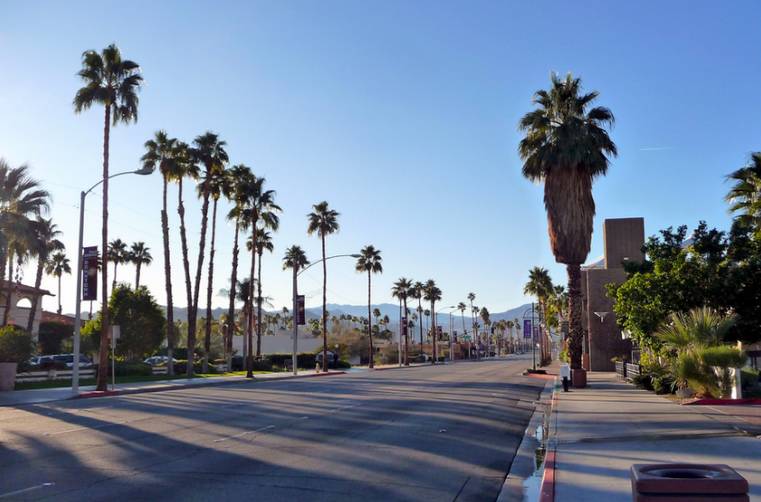 With the massive Mount San Jacinto Mountains hovering over its sprawling suburban lifestyle, Palm Springs embodies an eclectic mix of Spanish Colonial and mid-twentieth-century modern architecture. As you leave the downtown area, you will begin to discover that Palm Springs and the surrounding desert cities – make up the outdoor recreational playground of Southern California.
Palm Springs Family Activities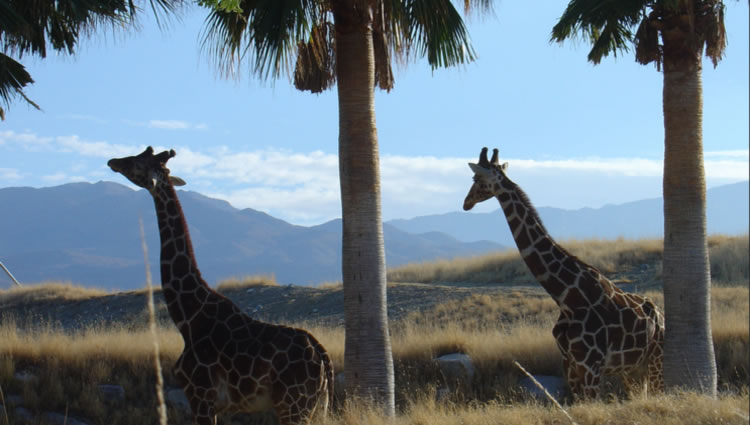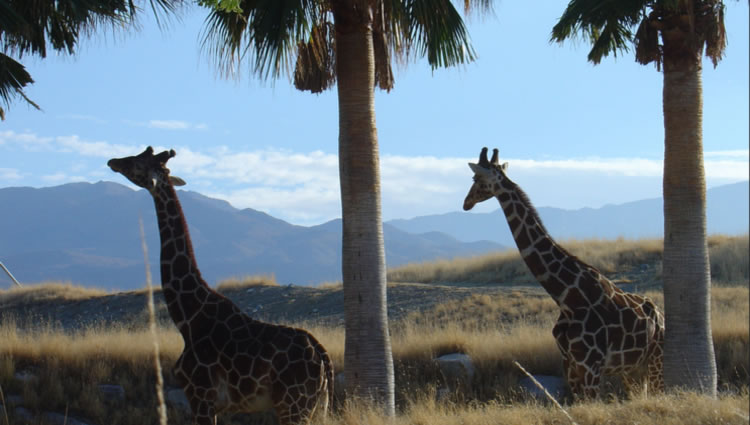 The Living Desert Zoo &  Gardens is located 15 miles southeast of Palm Springs, California. This family-friendly attraction is a breathtaking experience that is a worthwhile day trip. Tickets are very affordable compared to many other Southern California attractions. If you are traveling with kids, add The Living Desert Zoo to your Palm Springs to-do list. 47900 Portola Ave Palm Desert, California.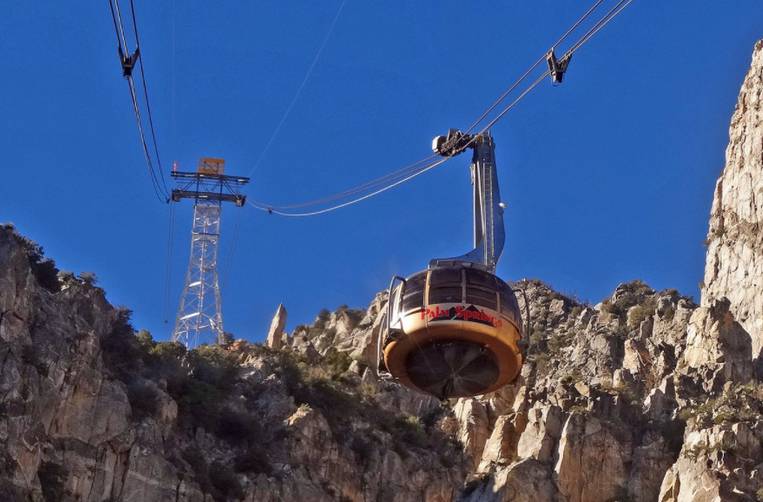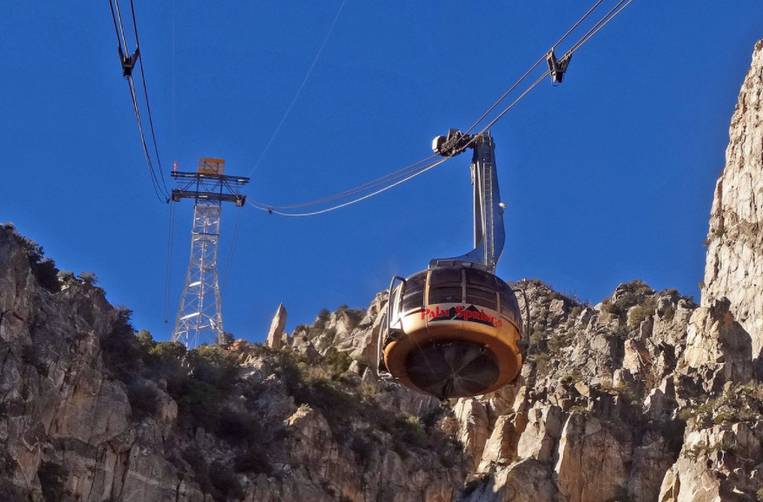 The world-famous Palm Springs Aerial Tramway is a must-do on any trip to Plam Springs. Take a journey up to the top of the San Jacinto mountains and enjoy a fantastic view of Palm Springs and the Coachella Valley. Plan on spending a half-day at the tram. Finish your Palm Springs day trip along Palm Canyon Drive for dinner and shopping.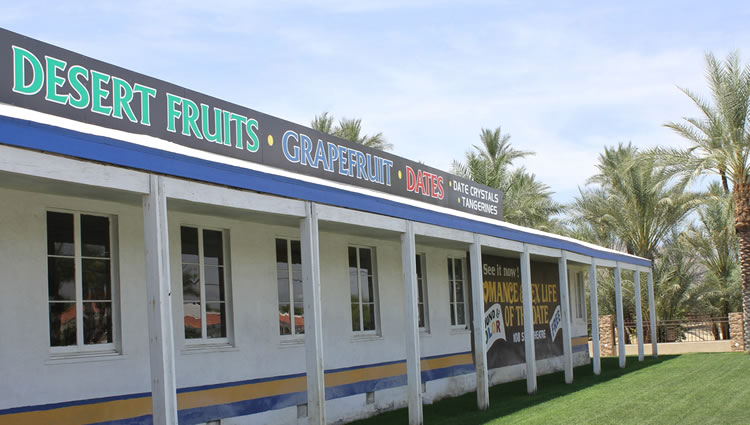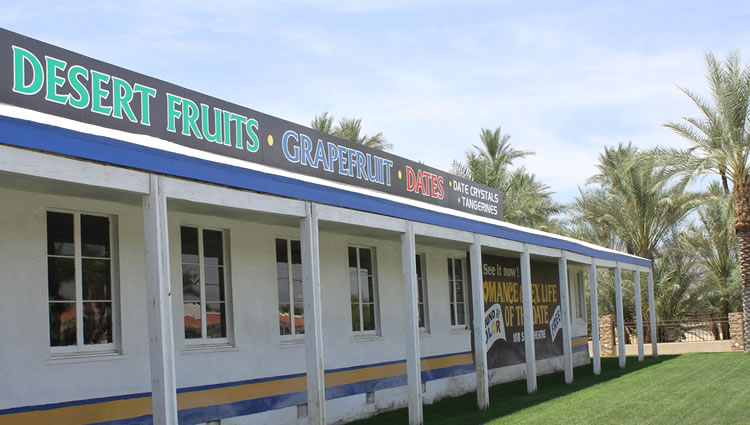 Shields Date Garden is a historic landmark that has been at the exact location since 1924. Opening its doors on Christmas Day of that year, they have continuously offered quality date, citrus, and organic food products to customers worldwide. Date samples, gift packs, and be sure to try a delicious date shake. 80225 CA-111, Indio, California.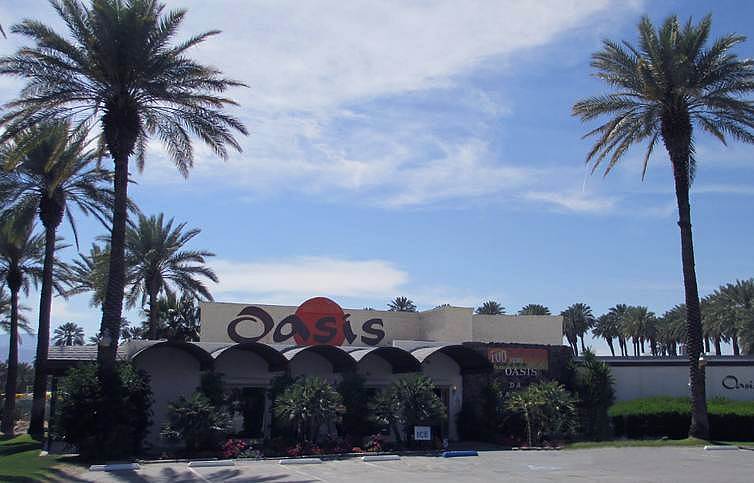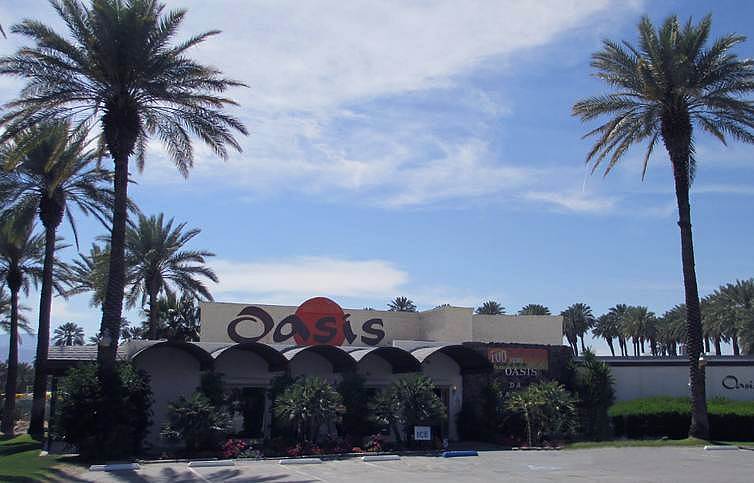 Oasis Date Gardens are a 175-acre date ranch dedicated to growing Organically Certified Medjool Dates, located along Highway 111 about 30 minutes from Palm Springs. Not quite as big as Shields Date Garden, but worth a look if you are traveling in that direction.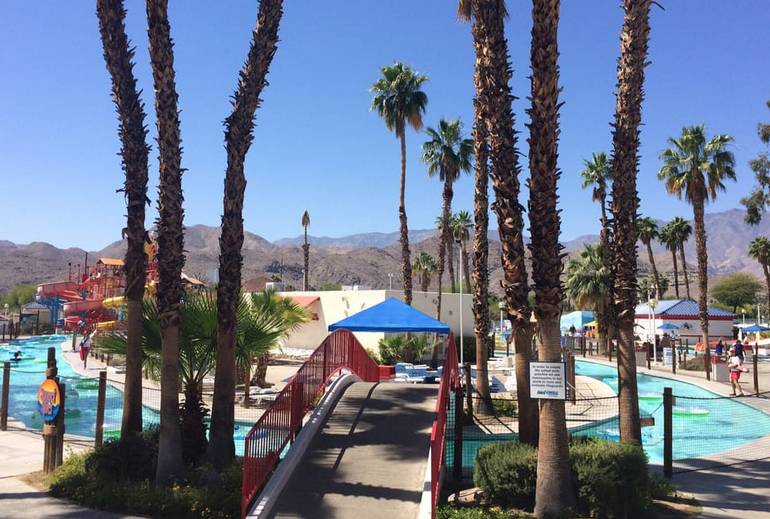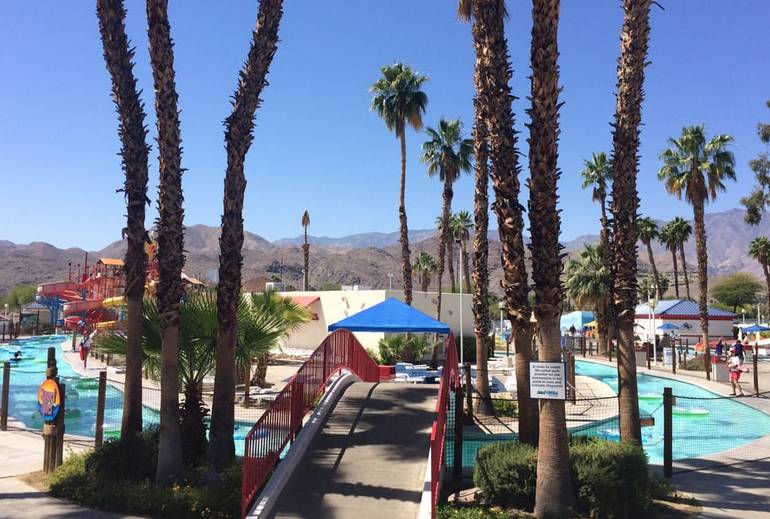 Wet 'n' Wild is a great place to cool off while visiting Palm Springs. This water park is open July through early October and features an excellent selection of slides, an 800,000-gallon wave pool, and a 600-foot lazy river. Lines at Wet 'n' Wild Palm Springs are considerably shorter than other Southern California water parks. 1500 S Gene Autry Trail.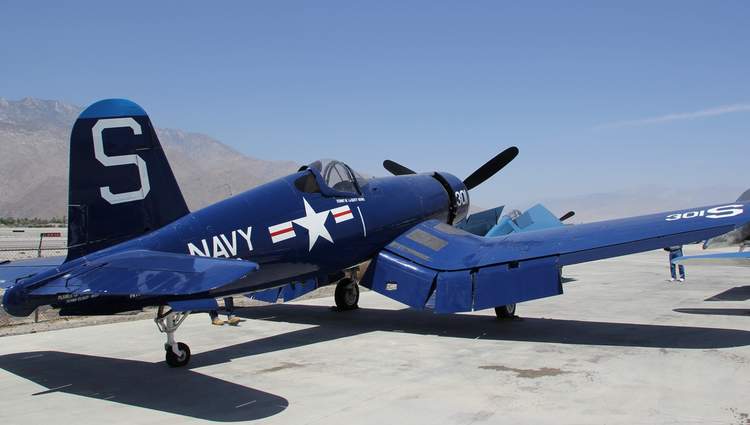 Palm Springs Air Museum is home to one of the nation's most extensive World War II flying aircraft collections. The Air Museum is a great place to bring the kids, and they are encouraged to explore and take part in the various programs geared for children. Wander through the Museum and find yourself surrounded by thousands of artifacts and memorabilia.
Palm Springs Shopping and Dining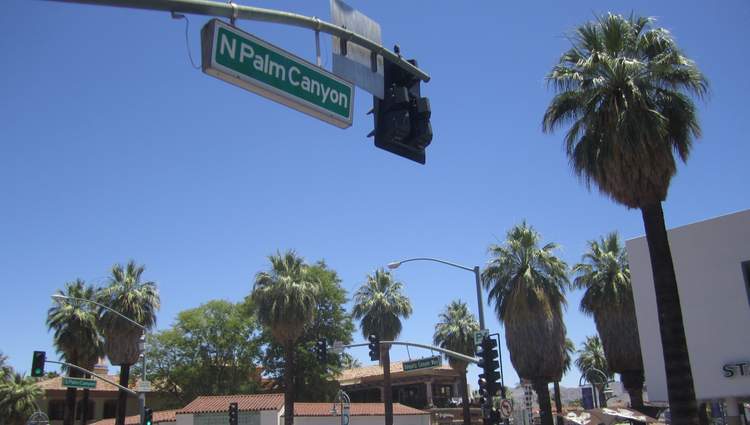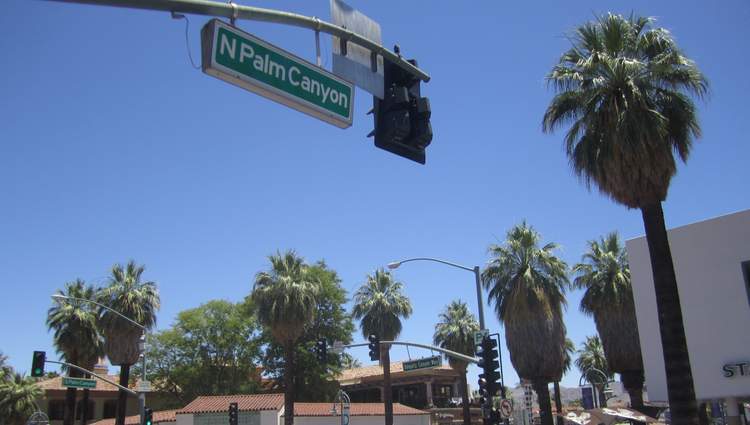 Palm Canyon Drive is at the center of the downtown. Nestled along Palm Canyon Drive and intersecting side streets is the central shopping district with numerous designer shops, boutiques, art galleries, restaurants, museums, and one-of-a-kind stores. Everything is within walking distance, so park your car and start shopping.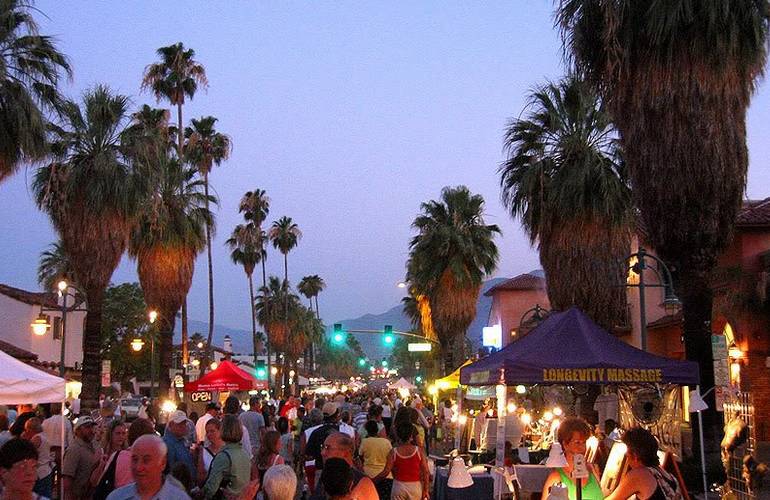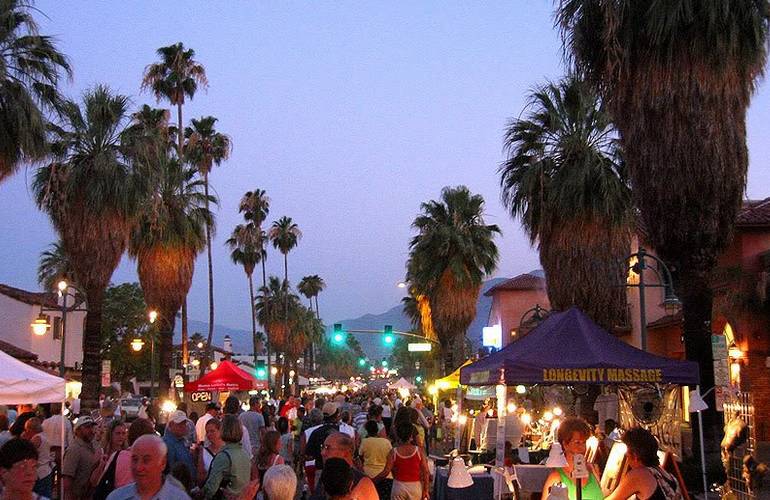 Palm Springs VillageFest
One of the better ways to explore the downtown experience is Villagefest.  Many of the shops stay open late, and you can cap off the day with a pub crawl to one of the many upscale nightclubs that are scattered along Palm Canyon Drive, including The Hair of the Dog, a small English pub and a favorite hangout of late entertainer, and former mayor of Palm Springs, Sonny Bono. Website.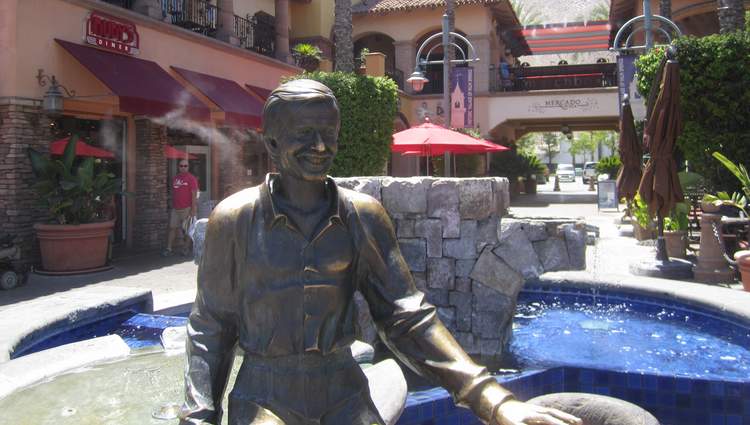 Palm Springs Walk of Stars
As you weave your way throughout downtown Palm Springs, 330 sidewalk stars honoring various show business celebrities, pioneers, civic leaders, humanitarians, and congressional medal awardees. Golden Palm Stars honor people who have lived in the greater Palm Springs area and include several United States presidents. Map of the Stars.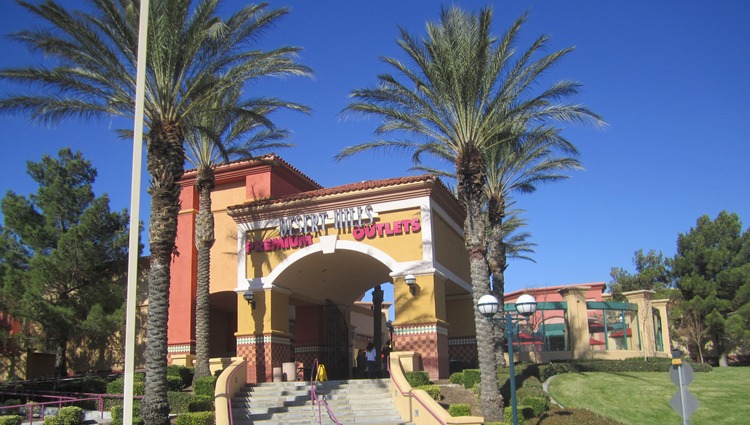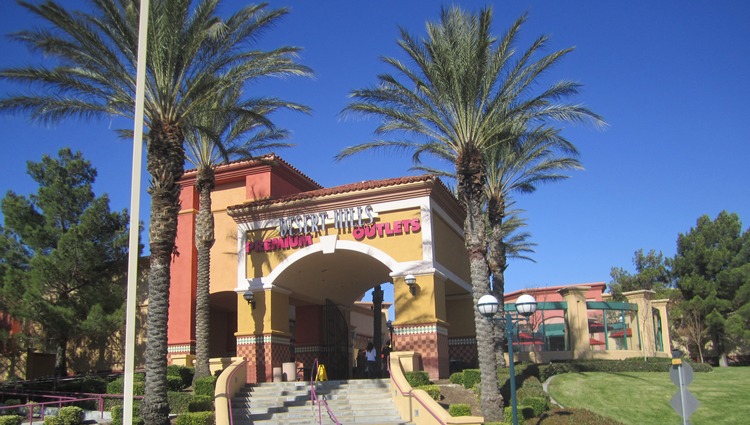 Desert Hills Outlet Mall is only 20 minutes and has shops to suit every taste and budget. Anchored by major retail stores, Desert Hills is the perfect place to find exclusive merchandise at affordable prices. The shops are set up in two blocks, the West Village and the East Village. Sales are features year-round, with some stores offering as much as 50% off—48400 Seminole Dr, Cabazon, California.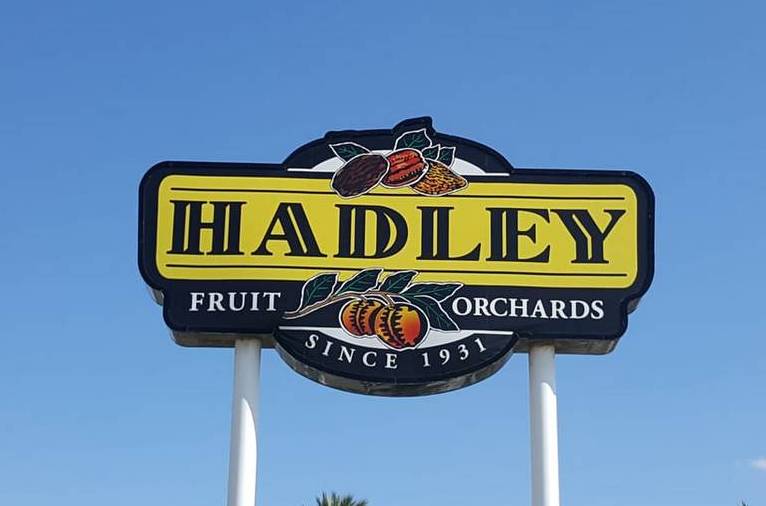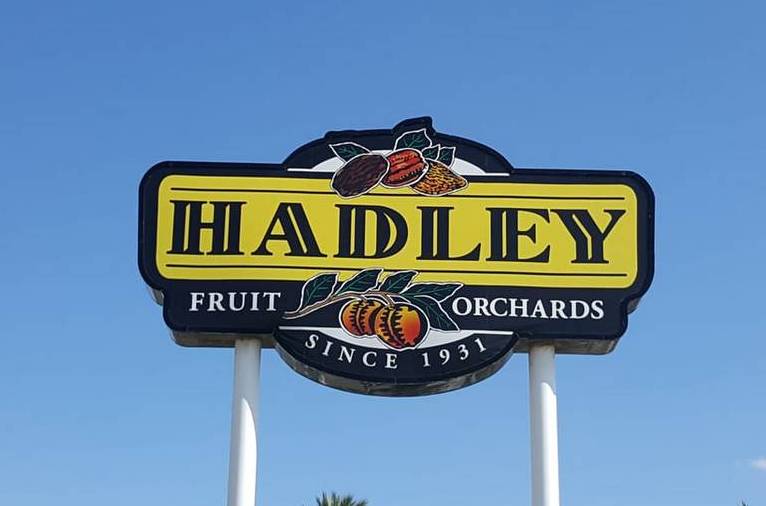 Even though the original building was replaced in 2016, Hadley Fruit Orchards is still a popular stop for travelers to Palm Springs. Located in the town of Cabazon near Palm Springs, Hadley Fruit Orchards has been serving tasty date shakes and dried fruit snacks to travelers since 1953 at this location. 47993 Morongo Trail, Cabazon, CA 92230.
Palm Springs Hiking Trails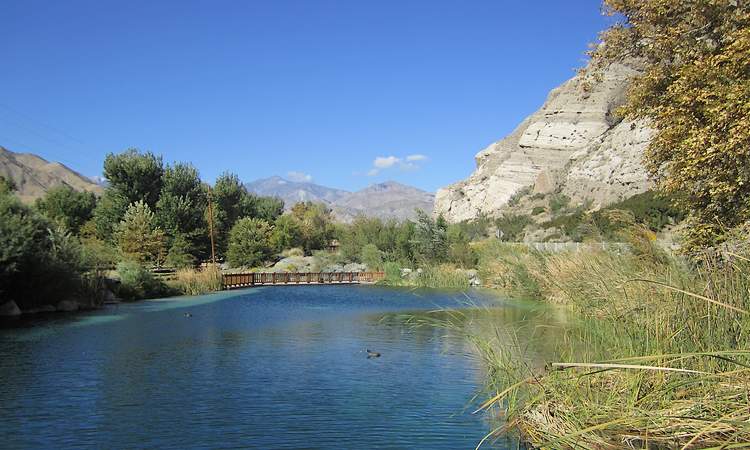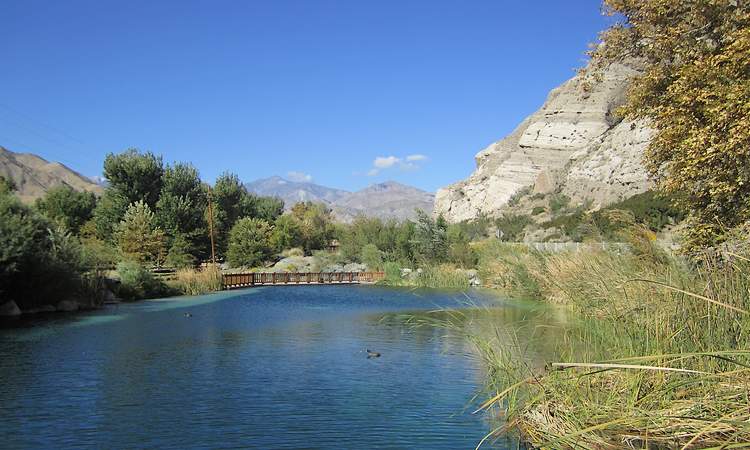 Whitewater Preserve is a natural treasure that is also a great place to escape with miles of hiking trails. Wildlife enthusiast will get their fill as they will enjoy catching a peep of Big Horn sheep, bobcats, coyotes, bears, and deer that live on the Preserve lands.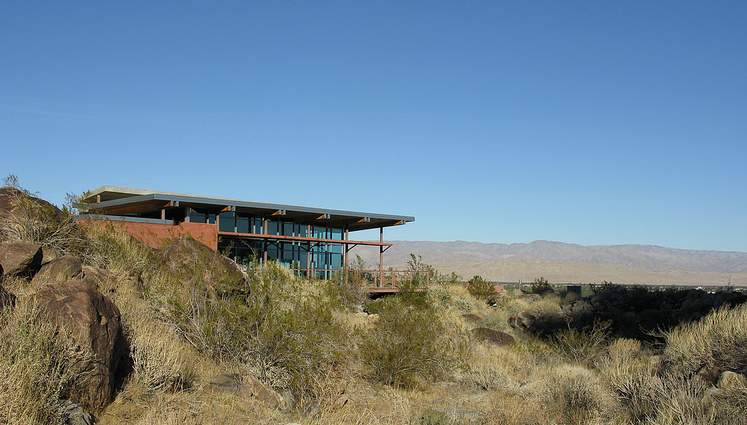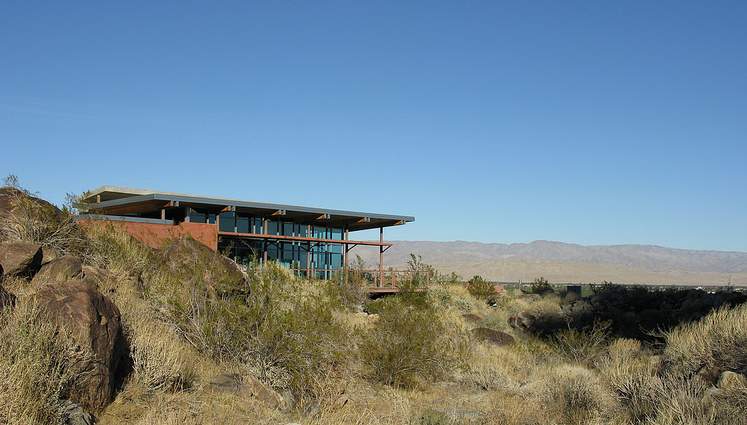 Before leaving the area, another great spot to explore is Tahquitz Canyon. A short, easy two-mile loop hike with some lovely scenery to a spectacular seasonal 60-foot waterfall. Families could easily do this hike with children, and it takes less than two hours. Parking is free, but there is a small admission price. Hiking sticks are available at the Visitors Center near the entrance.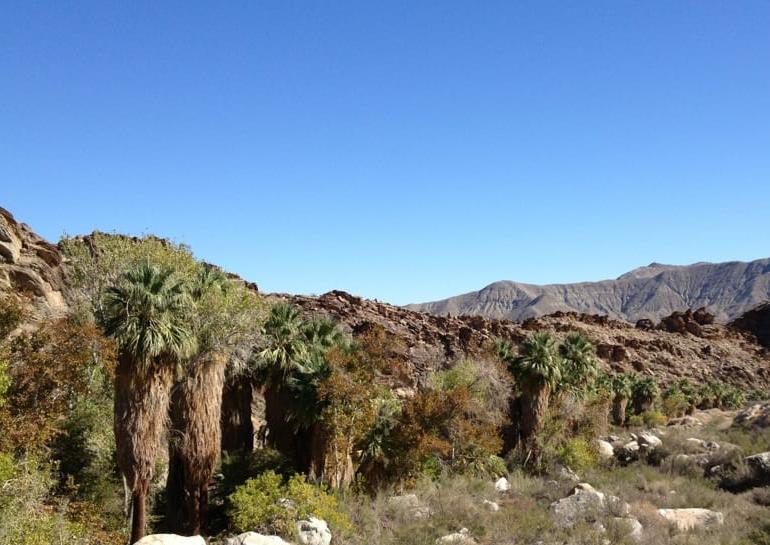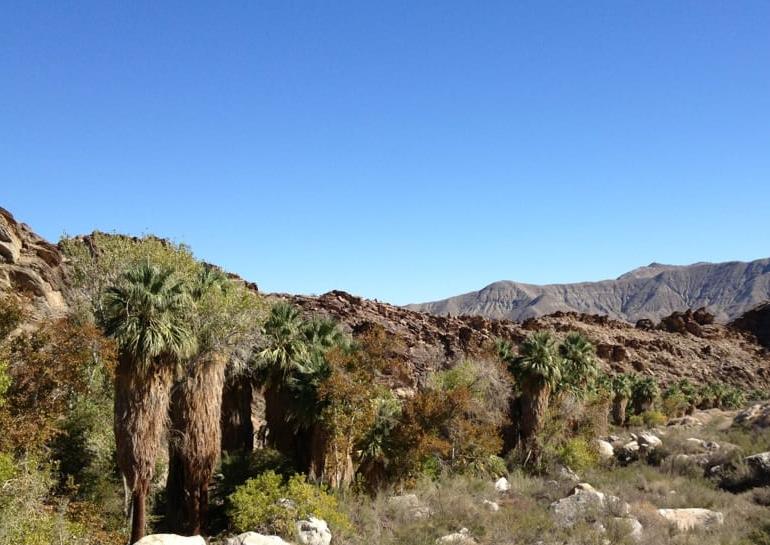 Indian Canyons is just a short drive from downtown Palm Springs. The Agua Caliente Cahuilla Indians preserve four canyons. The canyons are open – for a fee – to the general public for hiking, horseback riding, and picnicking. It is a moderate hike good for the entire family, with a gradual grade and partially paved footpath that weaves its way down into the canyon.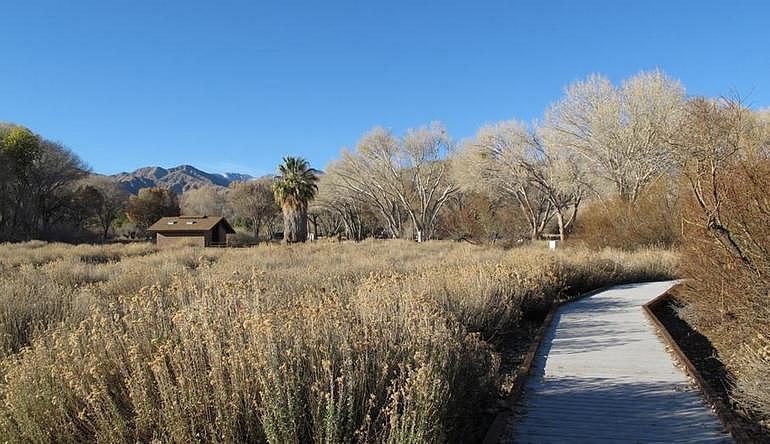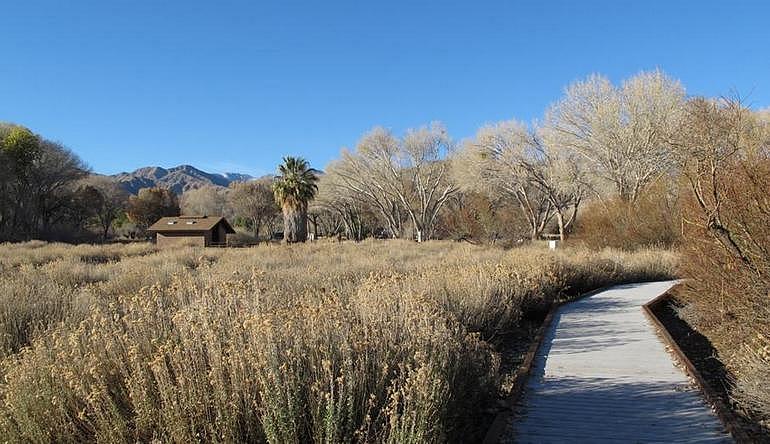 Once home to several powerful clans of the Serrano First Nation, the park today is a permanent home for many creatures, none of them human. Big Morongo Preserve is internationally recognized as one of the top bird-watching sites in North America. National Geographic has featured the preserve in its popular Guide to Bird Watching Sites.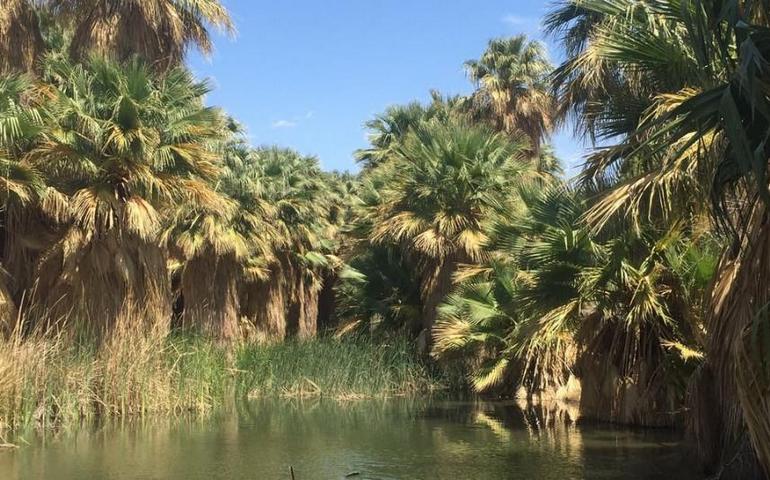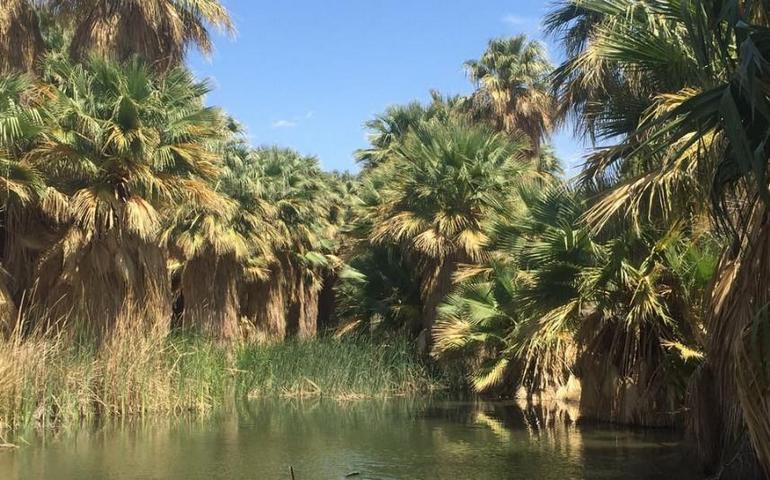 Located 10 miles east of Palm Springs near 1,000 Palms and fed by water seeping out of the San Andreas Fault. This 17,000-acre preserve is a natural refuge where visitors can discover rare and wonderful wildlife species. Over 28 miles of trails lead to a wide range of habitats, most of which are well marked, with some having picnic areas atop beautiful vistas overlooking the surrounding valley.
Palm Springs Gardens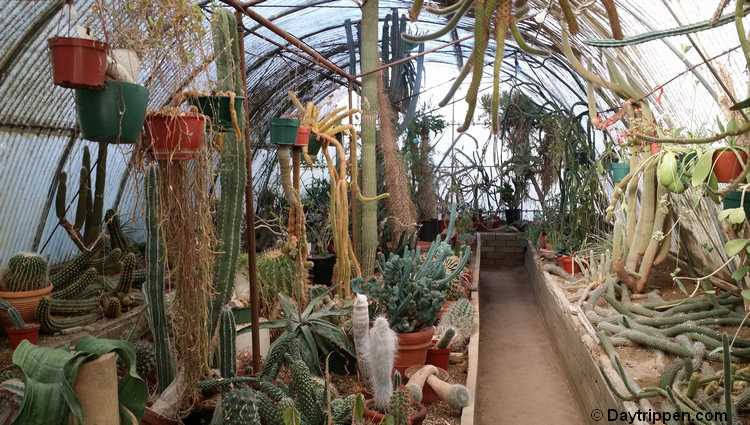 Moorten Botanical Gardens are a little-known secret of visitors to Palm Springs. The gardens allow guests to stroll and view this vast and fantastic collection of more than 3,000 desert plants' varieties peacefully. Moorten Gardens is only a couple of blocks from Palm Springs City Hall and well worth a visit.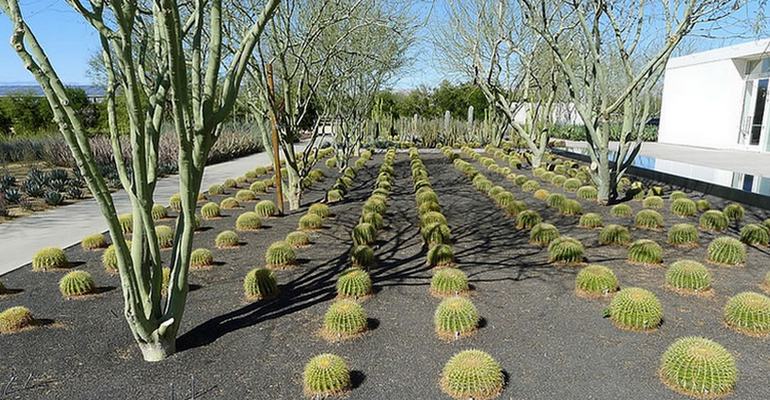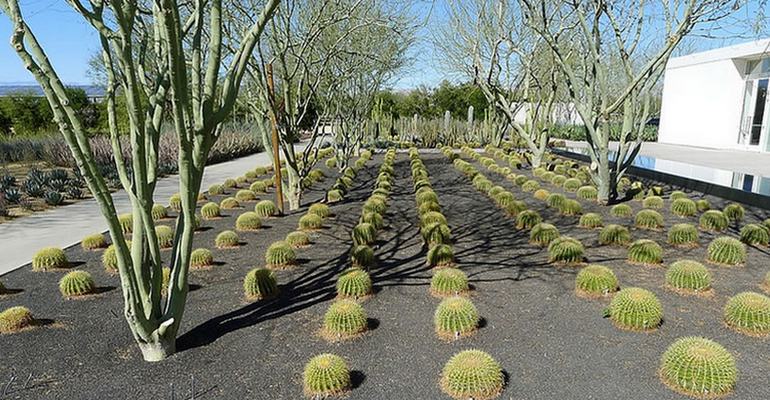 Once only accessible to the rich and powerful, this oasis in the desert outlands of Palm Springs is accessible to the public for tours. Ringed by the San Jacinto Mountains of the Coachella Valley — known for its annual music festival — visitors to Sunnylands will be immersed in the estate's glory years.
Easy Day Trips From Palm Springs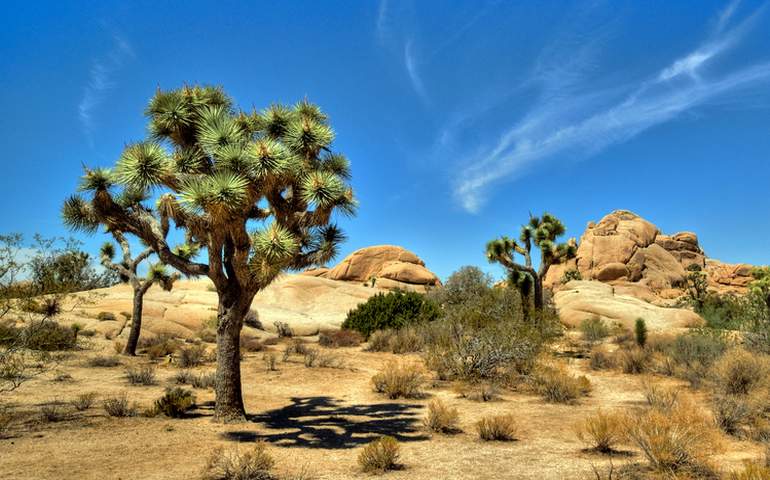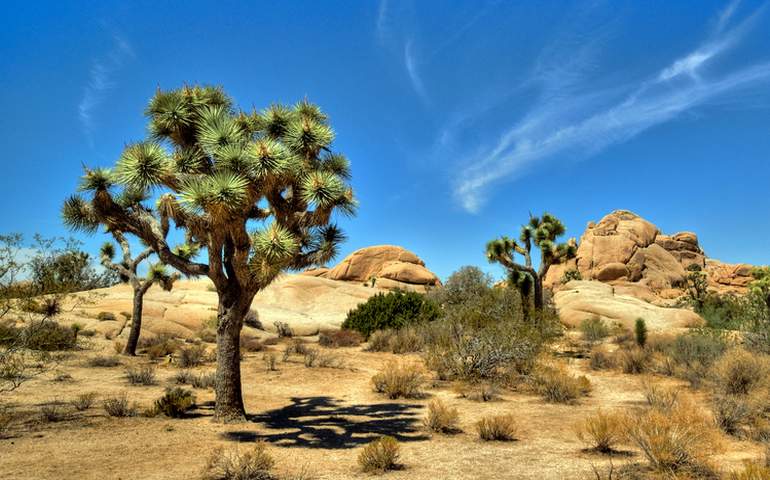 Joshua Tree National Park covers nearly 800,000 acres. The main park entrance is just over 40 miles from Palm Springs. The park contains two deserts, each with an ecosystem that varies according to elevation. The Mojave Desert part is the higher elevated section and is drier and more relaxed. Plan on a full day to explore this vast desert park.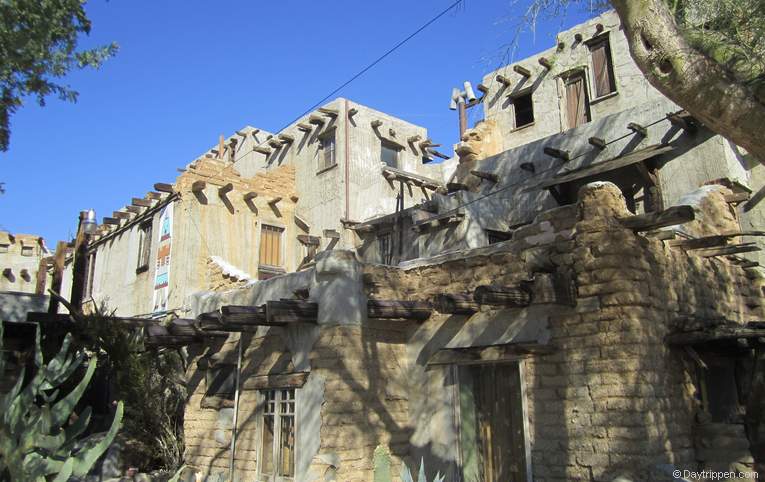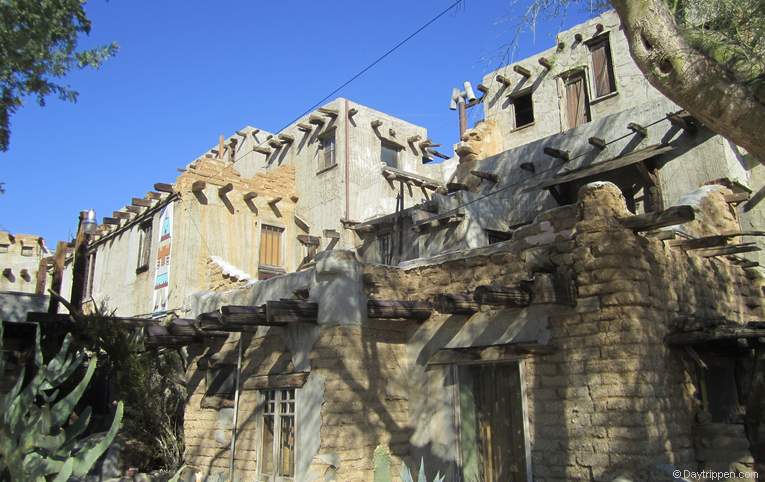 Cabot captured the unique histories of the Pueblo people and built that into each room. It took Cabot over 24 years to build this multi-level building. Cabot's Museum has many stairways, narrow entrances, and hallways. Yerxa built a 5000 square foot residence with over sixty rooms, and not one of the windows or doors is the same.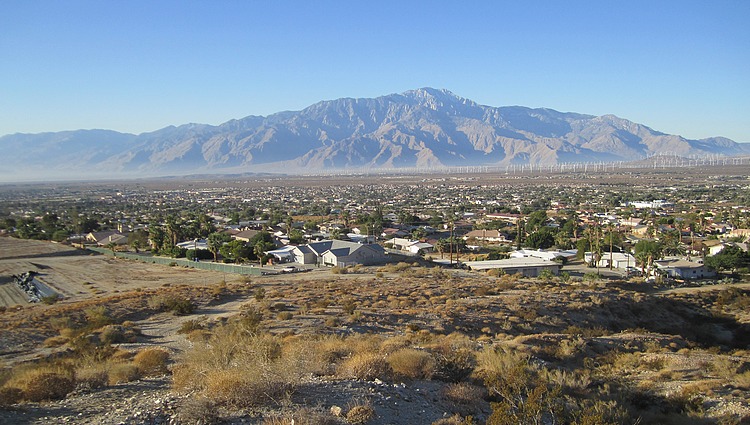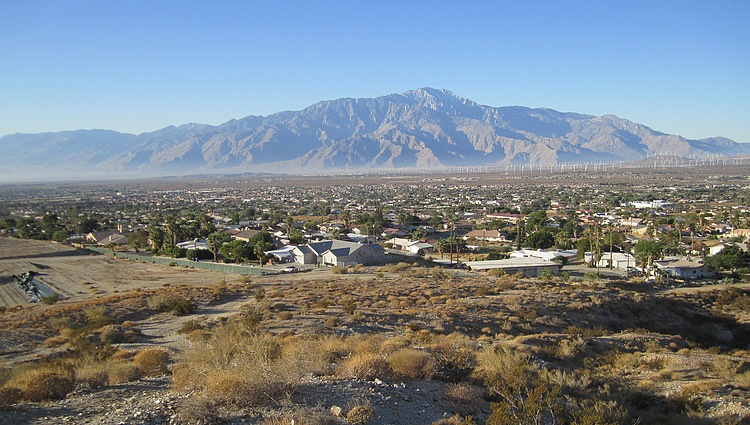 Desert Hot Springs is a  relaxed spa town supplied with abundant hot mineral water streams piped to the surface. Soaking in hot mineral water is just one of the activities you can do in the Desert Hot Springs. Local spas offer day pass entrance along with overnight accommodations.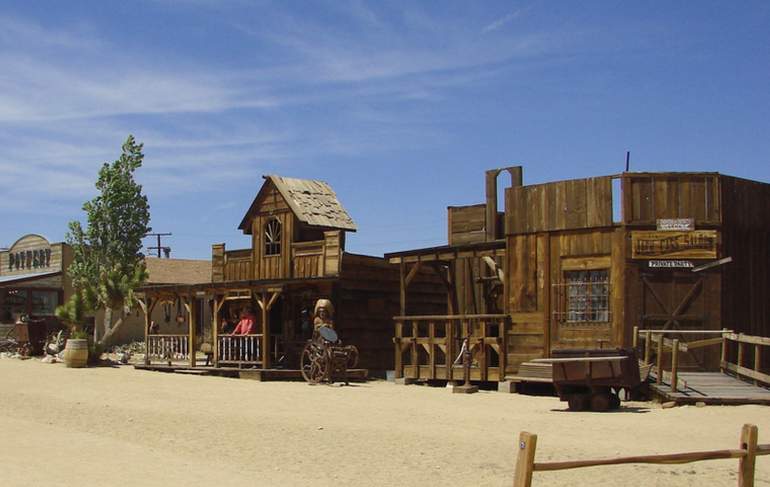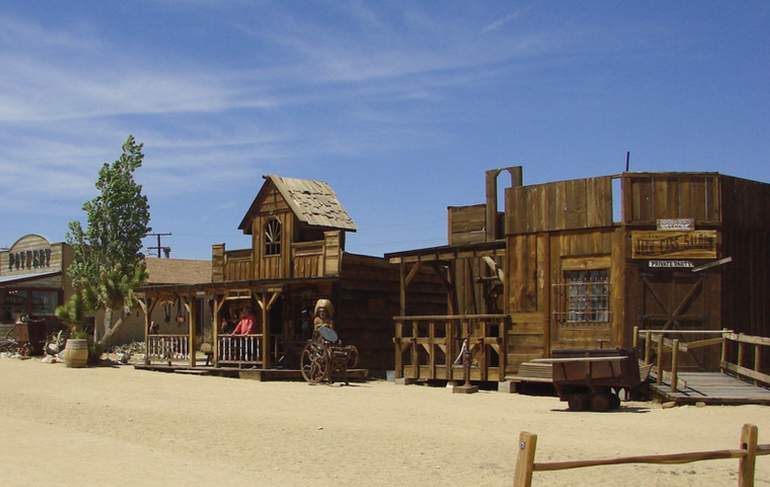 Pioneertown is a little off the beaten track, but if you're a fan of the old west, it's worth checking out. On weekends, you might catch a free western show in front of the saloon with cowboys doing some trick, shooting, and roping.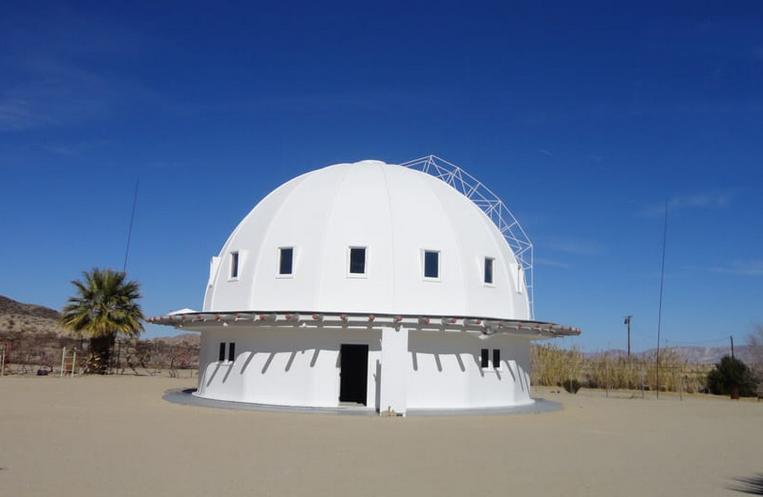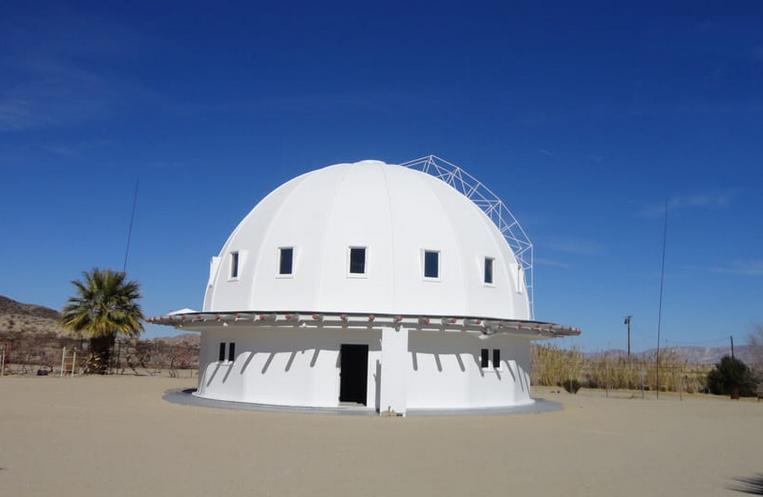 Integratron is a hidden gem in the desert near Yucca Valley, California. It's not much to look at from the outside, but inside it is something out of this world that provides visitors a far-out vibe. With a reservation, you can take a sound bath — a 60-minute sonic healing session with a series of quartz crystal bowls played live in the Integratron highly resonant, multi-wave sound chamber.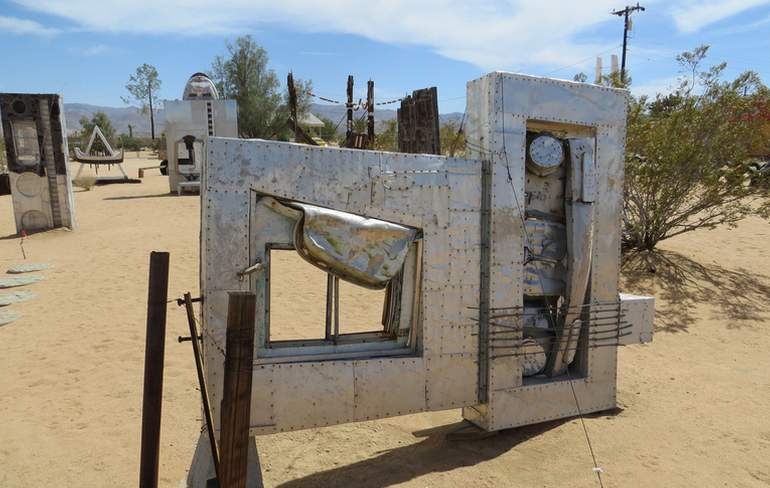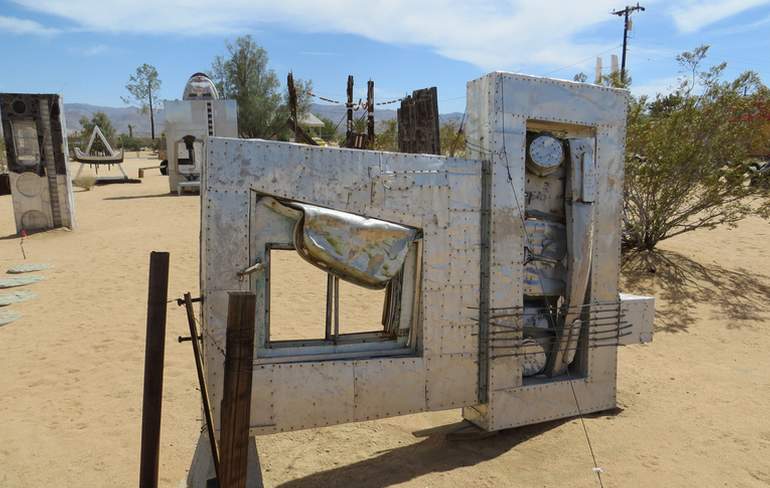 Artist Noah Purifoy (1917-2004) moved to the desert to escape because Los Angeles was too expensive to live in. He spent the last 15 years of his life creating unique sculptures, buildings, and artwork from recycled material. About a one-hour drive from Palm Springs.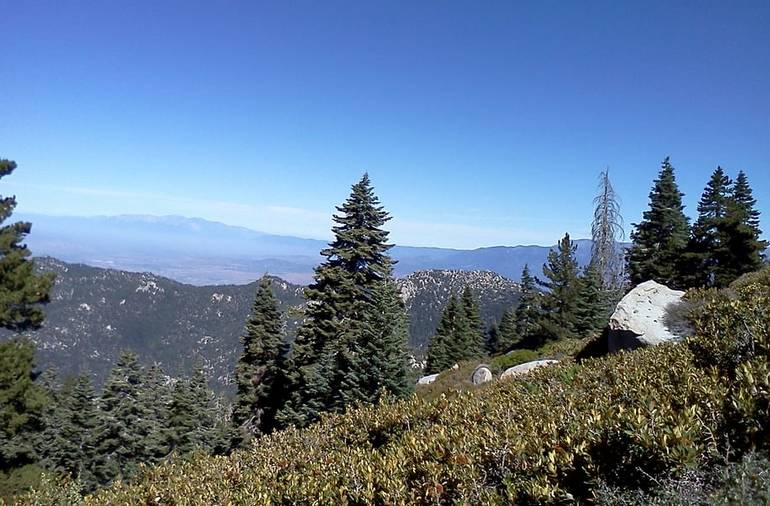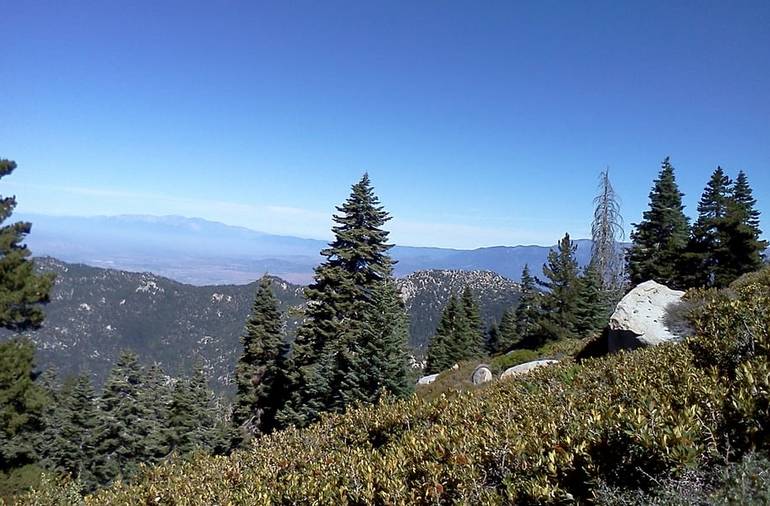 Mount San Jacinto State Park can be reached via the Palm Springs Tram (the quick way) or by Highway 74 near Palm Desert (the long way.) Visitors to the park enjoy camping and hiking during the summer. Wintertime activities include tubing and cross-country skiing.
Getting There
One day is not enough with so many things to do and see in Palm Springs. Consider a weekend getaway to explore all the attractions Palm Springs offers. Palm Springs is about a two-hour drive from Los Angeles or San Diego.