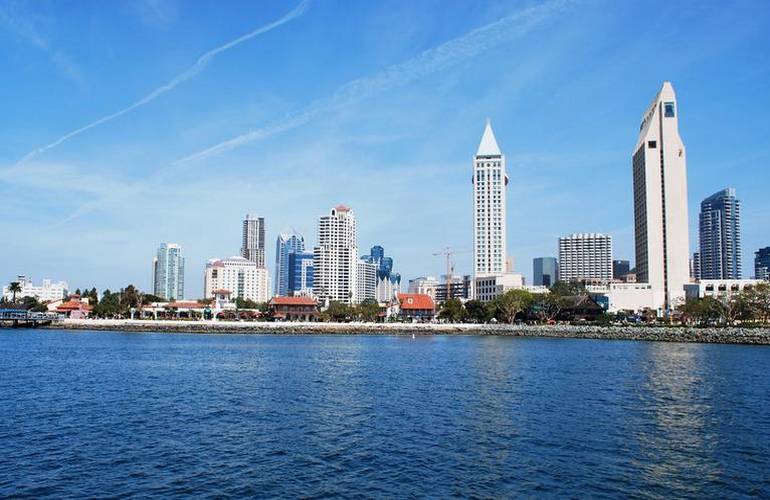 Find the best places to visit within easy driving distance of downtown with our list of the 50 best day trips from San Diego. All of these destinations are within 100 miles of San Diego. Some attractions are only minutes from downtown and can be accessed via the San Diego Red Car Trolley system.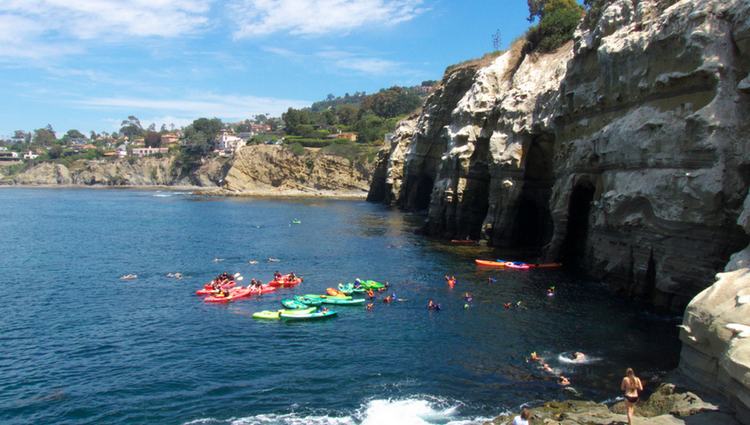 Enjoy a guided kayak tour along the coast to La Jolla's famous seven sea-caves. This family-friendly adventure is popular with both locals and tourists. Chances are you might get a little wet, but it's all part of the fun. Tour groups can paddle inside Clam Cave, the largest of the seven caves, depending on tide and the size of the waves.
All equipment included, and a guide will be with you at all times to ensure your safety. Both single and double kayaks are available. If possible, we suggest you take a weekday tour as weekends can sell out. If you prefer to stay dry, you can always visit Sunny Jim cave, the only La Jolla Sea Cave accessible by land.
Each of La Jolla's sea caves has a unique name. White Lady, Little Sister, Shopping Cart, Sea Surprize, Arch Cave, Calm Cave, and Sunny Jim's Cave. If you are looking for a fun way to spend the day, a trip to the seven sea caves should be on top of your San Diego bucket list.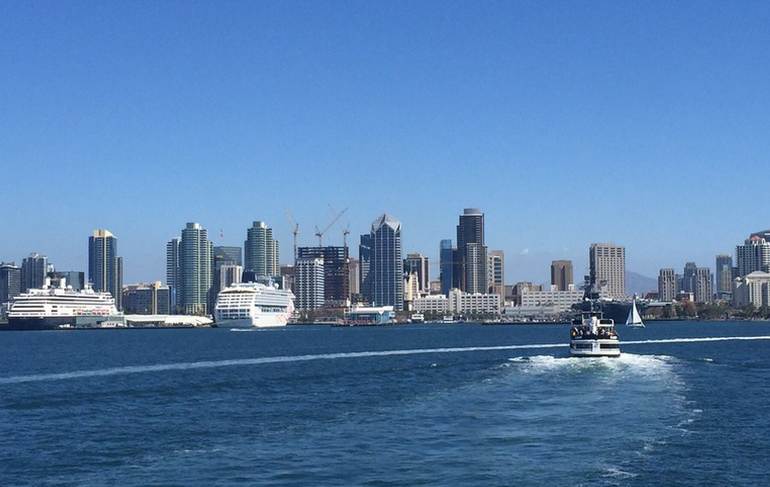 A San Diego Bay Cruise is a great way to start any trip to San Diego. Get acquainted with the city onboard a comfortable multi-level passenger ship. Indoor and outdoor seating is available, and an area expert narrates the cruise.
Cruises depart from downtown San Diego near the USS Midway aircraft carrier. Both one or two-hour cruises are available. Highlights include amazing views of the San Diego skyline, an up-close look at substantial naval ships, and sailing under the Coronado Bridge. There are several attractions within easy walking distance of the cruise ship dock to round out your trip. Another option is to take the passenger ferry to Coronado Island.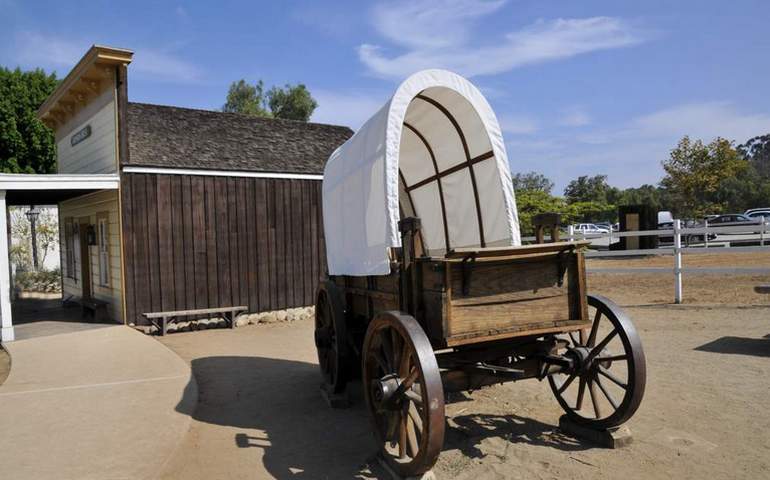 History buffs will want to take in Old Town San Diego State Historic Park. Covering nine square blocks Old Town State Historic Park showcases the period from 1821 to 1872. Points of interest include California's first schoolhouse, a blacksmith shop, the state's first newspaper office, and Seeley Stable Museum.
Admission and parking are free, making Old Town San Diego State Historic Park a fun, affordable day trip destination. Nearby attractions include Old Town Model Railroad Depot (free admission) and Heritage County Park, a neighborhood of restored Victorian homes.
The area surrounding the State Historic Park features a wide selection of dining options. Old Town Mexican Cafe, Casa de Reyes, Fred's Mexican Cafe, and Cafe Coyote serve up authentic Mexican food along with traditional mariachi music.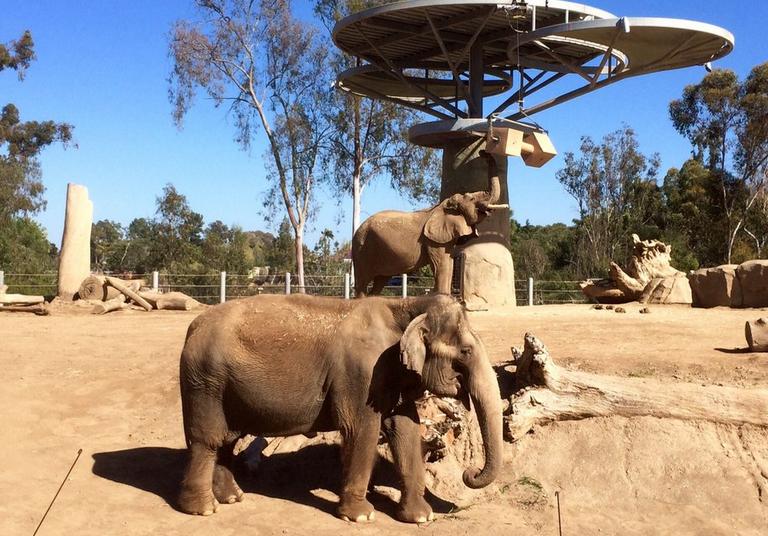 San Diego Zoo offers a full day of family fun. Arrive early because this zoo is enormous. Located in Balboa Park, a short drive from downtown San Diego the zoo covers a little over 100 acres. Getting around the zoo is made more accessible by a gondola lift called the Skyfari and double-decker buses that make four stops around the zoo.
You could easily spend an entire day here if you want to visit all of the exhibits. Popular attractions include Absolutely Apes, Sun Bear Forest, Africa Rocks, Discovery Outpost, Monkey Trails, and the Urban Jungle.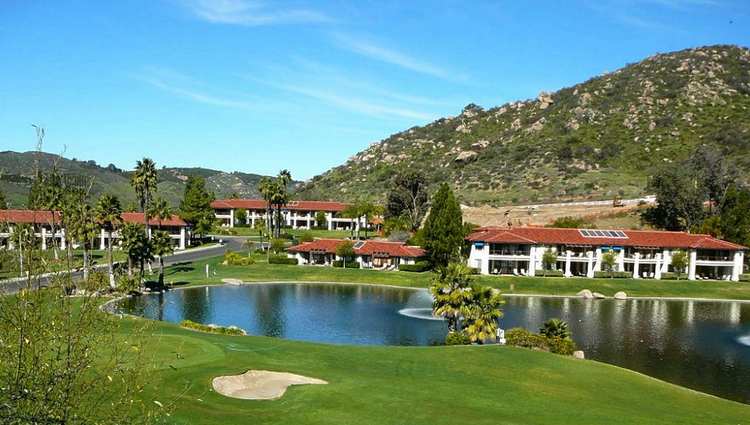 Established in 1888, Escondido is the Spanish word for "hidden valley." Still, it's no secret that today the city is home to some of San Diego County's major tourist attractions, beautiful wineries, craft breweries, fine arts and theater, and numerous outdoor activities.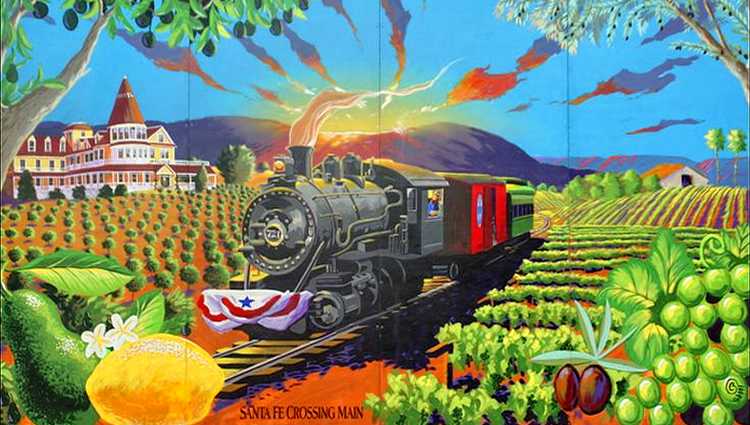 Located in the northern part of San Diego County is the city of Fallbrook, also well known as the " Avocado Capital of the World." Each year in the spring, this modest bedroom community puts on a festival like you've never seen, including a giant, inflatable avocado, and hundreds of food and craft booths that line Fallbrook's main drag.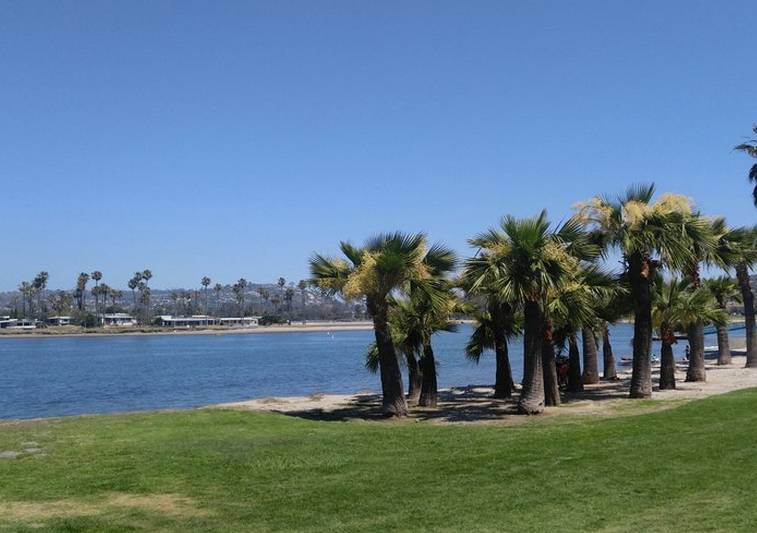 San Diego's Mission Bay features miles of sandy beaches where swimmers can take advantage of the warm water, calm surf conditions, and the most pleasant weather in the country.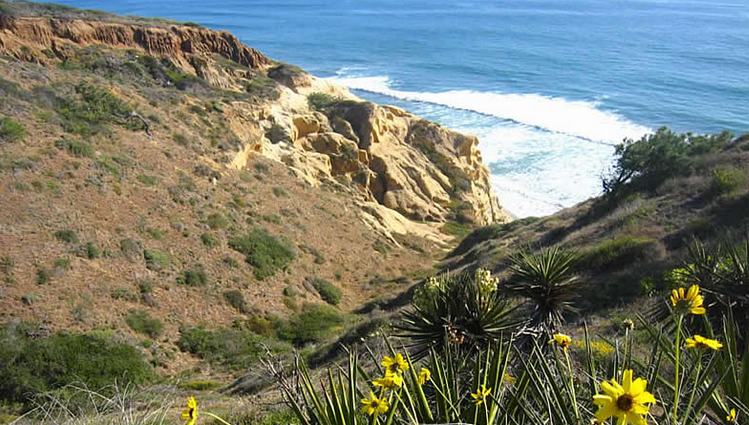 Torrey Pines State Park is a beautiful wilderness reserve nestled in San Diego County. If you are a nature lover, it's one of the wildest stretches of land left on the Southern California coast! With over 2,000 acres of untouched land, the reserve has long stretches of beachfront, and a fantastic lagoon which is home to migrating birds.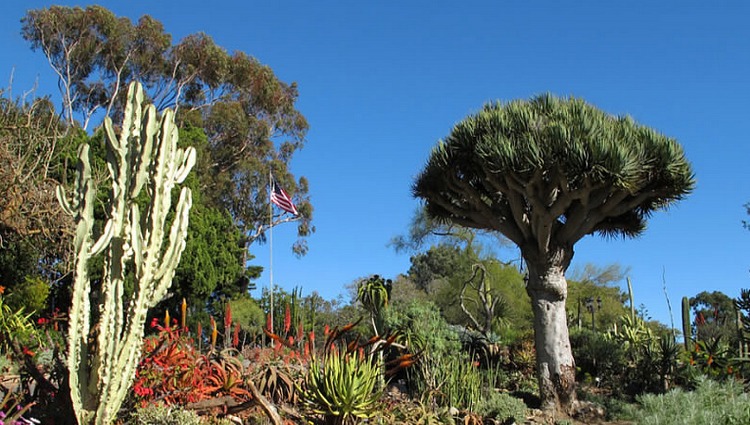 San Diego Botanic Garden is a 35-acre paradise of garden trails featuring flowering trees, plants from all climates around the world desert to tropical, and the world's most extensive collection of bamboo.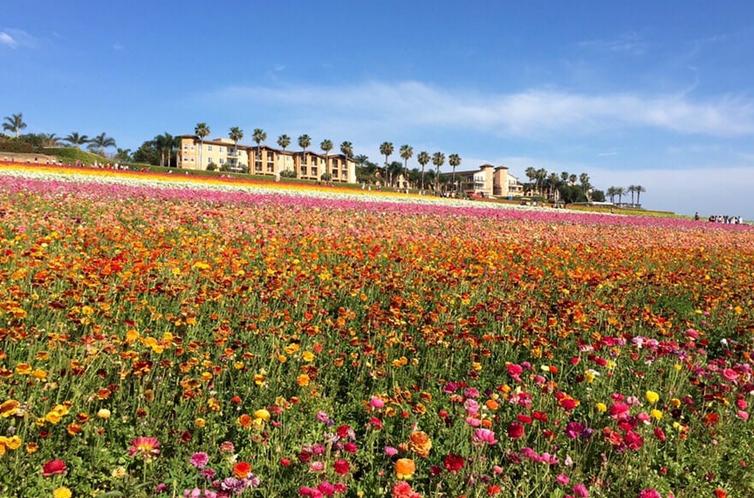 The flowers have been blooming in the hills above the Pacific Ocean for nearly fifty years. The flower fields are open for public viewing from March 1 through Mother's Day each year.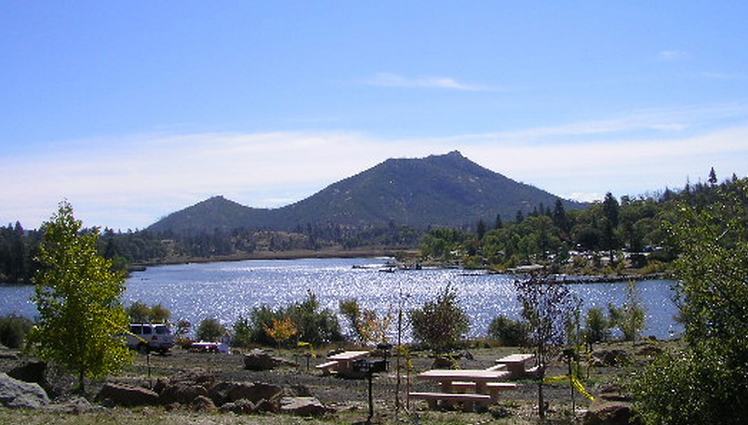 Cuyamaca park contains a plethora of different climates, terrains — mainly made up of a woodland oak forest, with a few pine trees and several meadows with seasonal creeks– historical sites (both Indian and Californian), and loads of adventure.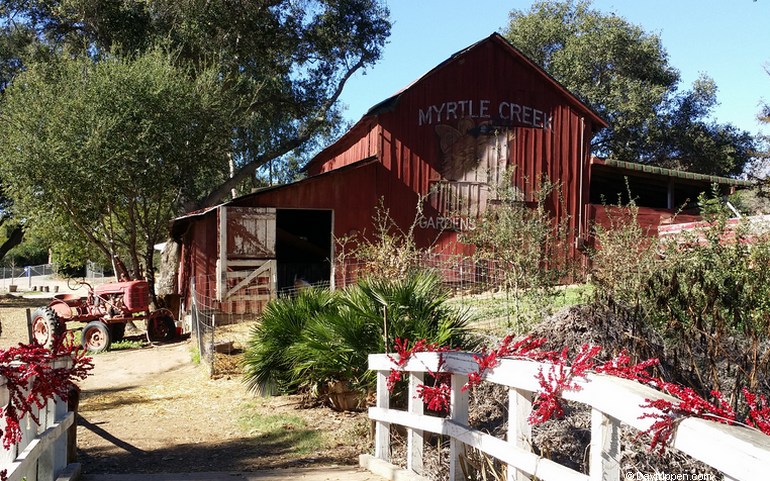 Myrtle Creek Botanical Gardens makes for a fantastic fun-filled day trip for the whole family to enjoy. Located just off Highway I-15, it's an easy and pleasant drive out to the gardens. Once there, lose yourself in over 30 acres of flowers, shrubbery, farm, and fields.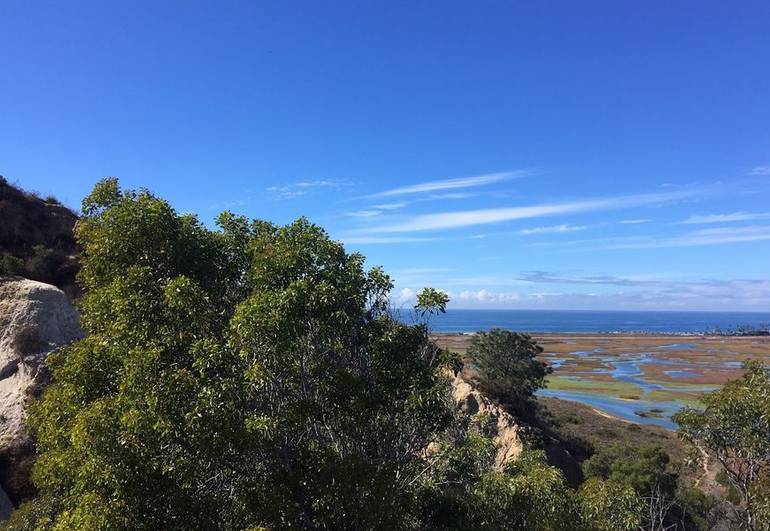 San Diego's County San Elijo State Preserve is a great place to get out and enjoy nature. Cool ocean breezes make the preserve a perfect year-round day trip destination. Annie's Canyon trail features mushroom caves and a passage through a narrow slot canyon that ends with a ladder that you must use to climb out of the canyon.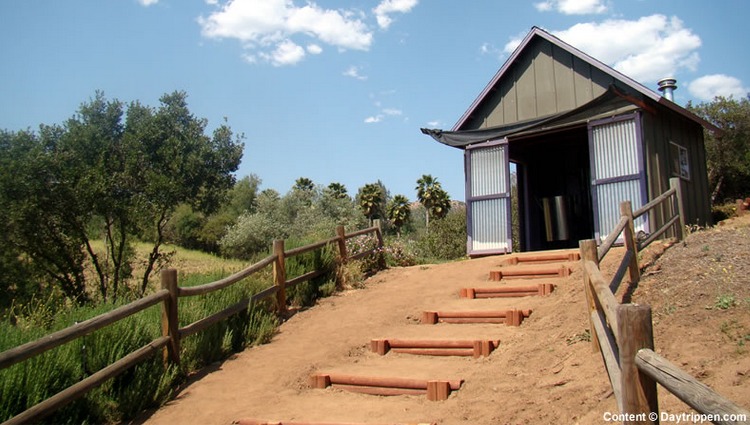 Keys Creek Lavender Farm is in Northern San Diego County. Keys is a USDA certified organic lavender farm. During the summer blooming season (May and June), Keys Creek Lavender Farm is open for tours by appointment only.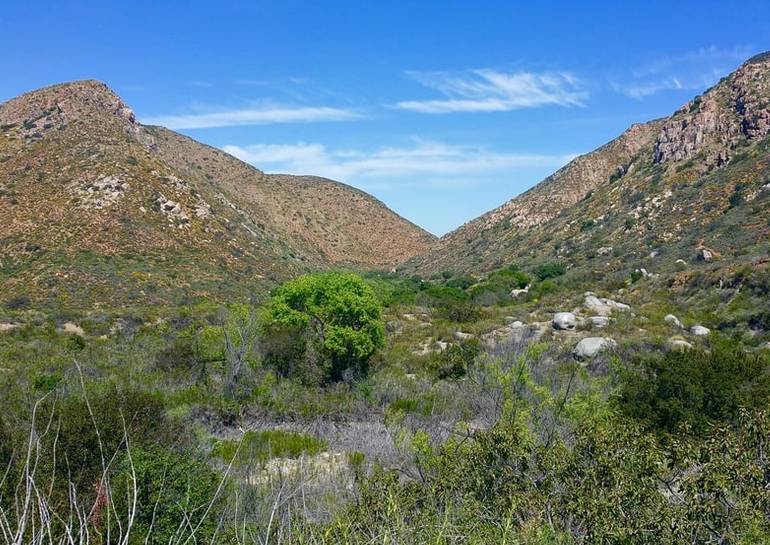 Mission Trails Regional Park is located just a few miles from downtown San Diego. The park has nearly 6,000 acres of hills, valleys, and open areas and is a popular destination for locals and out of town visitors.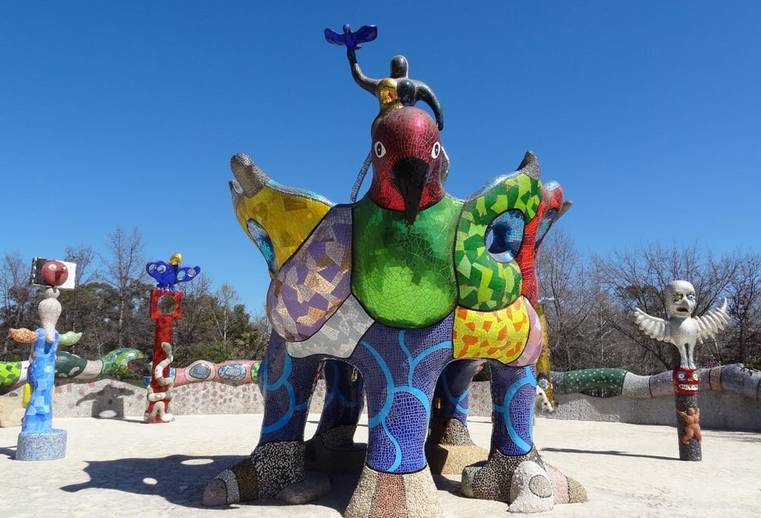 Queen Califia's Magical Circle Garden is a beautiful hidden gem in Northern San Diego County. Hours are limited, but it's well worth the effort to see this fantastic display of artwork and statues.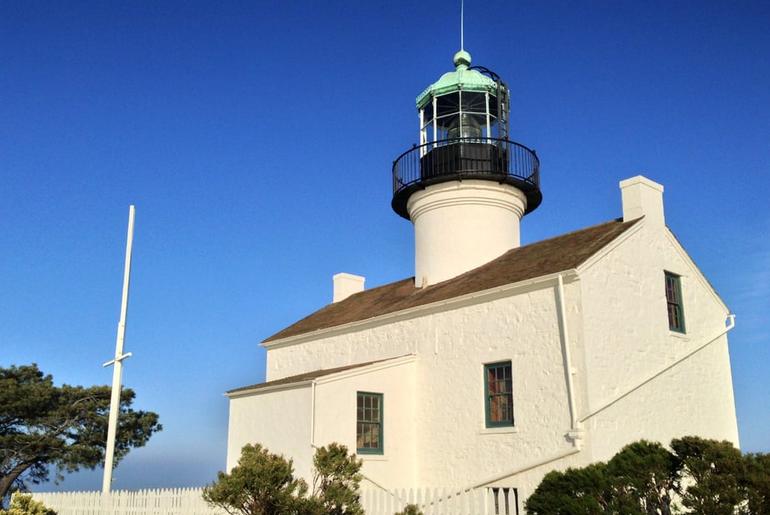 Cabrillo Monument is an easy drive from just about anywhere in San Diego. Located on a southward-jutting finger of Point Loma, the small park is an oasis of nature and military history. The monument commemorates the landing of Juan Rodriguez Cabrillo at San Diego Bay in 1542. Trails lead down to some of the best tidepools in San Diego.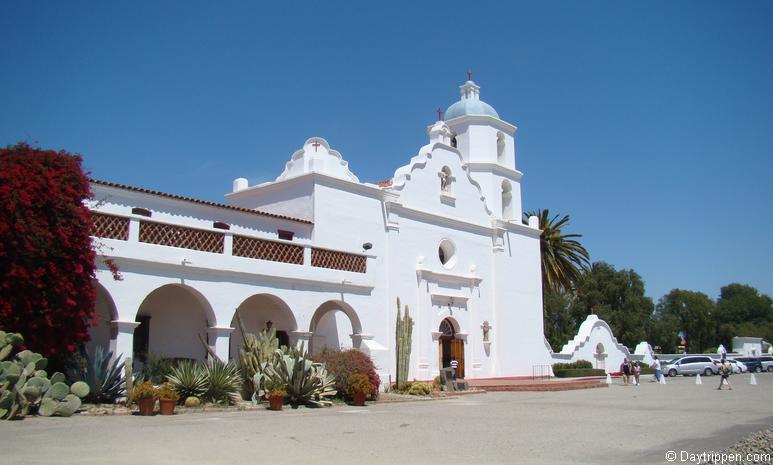 Mission San Luis Rey de Francia is one of the most beautiful in California. Mission San Luis Rey is the largest of the California missions, and the only one adorned with a wooden dome.  One of the most exciting mission structures is called the Lavanderia. It served as an open-air laundry, bathing site, and a place to wash clothes.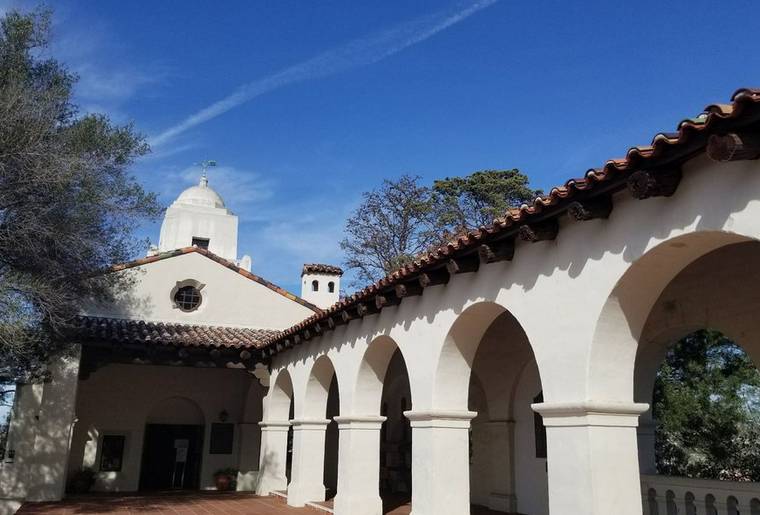 San Diego Mission Basilica De Alcalá holds the proud title of being the first California Mission built along the West Coast. But beyond its incredible historical significance, the mission boasts a vibrant and active role in San Diego's community to this day.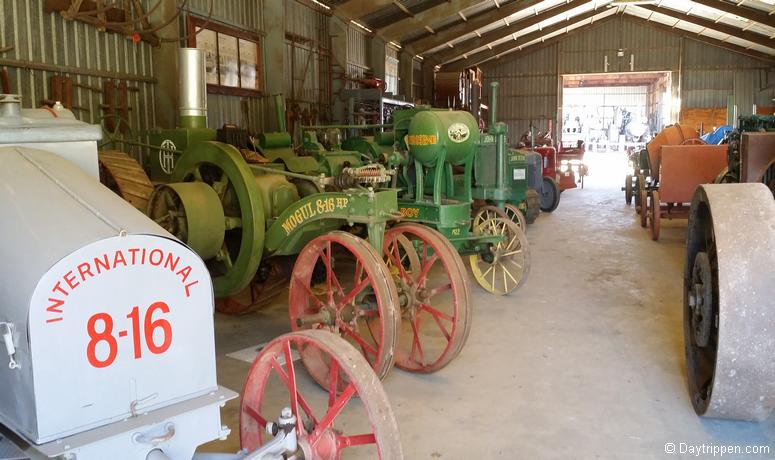 Operated year-round, the museum differs has nearly 1,000 volunteers helping to maintain and repair the equipment. Also on the grounds are a weaving room and a blacksmith workshop, where visitors can watch artisans hard at work. Tractor shows are held biannually in June and October.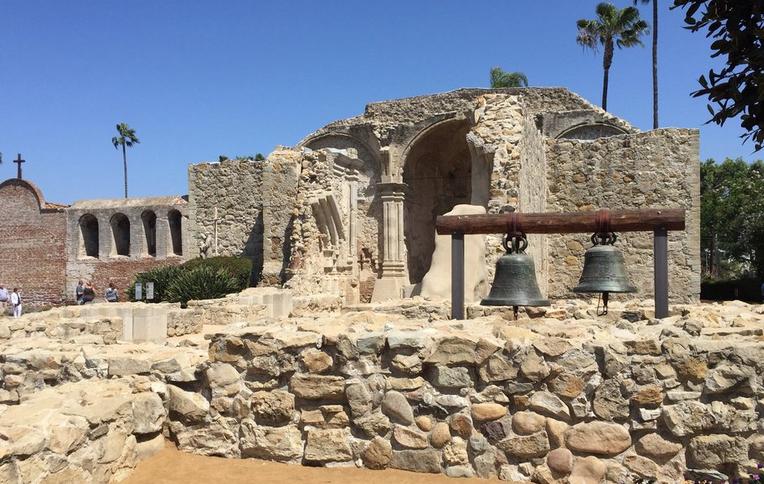 Explore beautiful gardens and historic buildings of the mission complex. The city of San Juan Capistrano has the usual tourist shops and art galleries as well a selection of restaurants all within walking distance of the Mission. (Tip) Leave your car at home and take the Pacific Surfliner. The mission is only a short walk from the train station.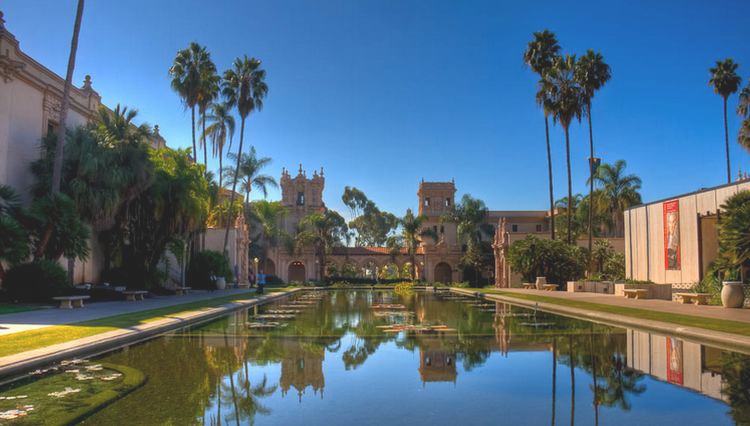 Balboa Park features 15 museums that housed in the park's ornate 20th Century structures built for the 1915 Panama-California Exposition and the 1935 California Pacific International Exposition. Balboa Park is the cultural centerpiece for the city of San Diego.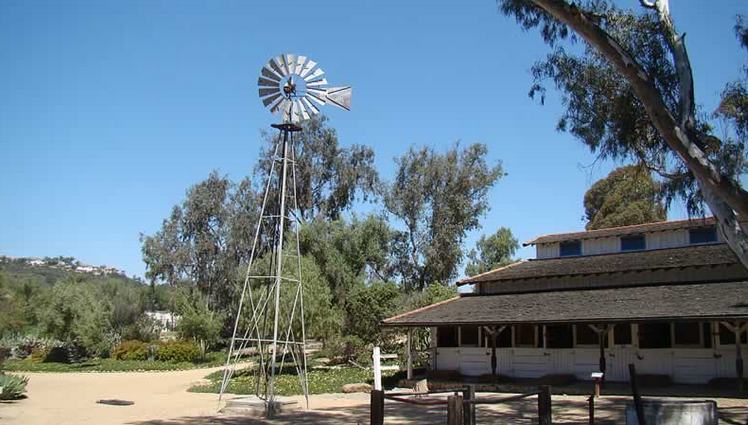 Leo Carrillo Ranch is a 27-acre historic park with hand-crafted adobe buildings, windmills, and many other historic structures. On weekends free tours are given. Plan on spending 1 – 2 hours exploring the ranch. Carlsbad has several other attractions worth a visit to round out your day trip. Legoland, Carlsbad Flower Fields, Carlsbad Outlets, and some fantastic beaches.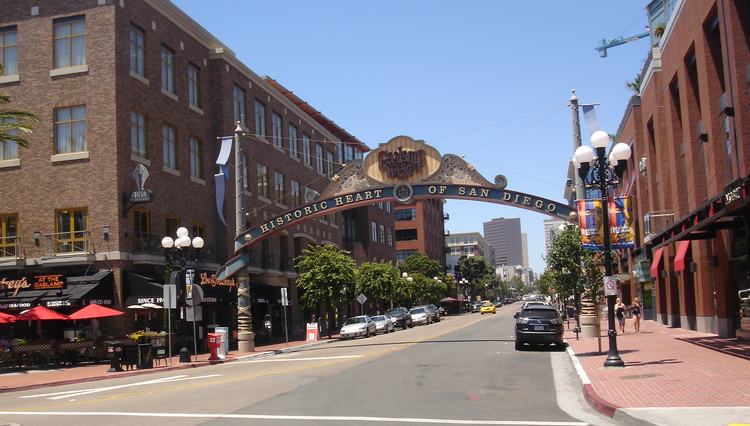 San Diego Gaslamp Quarter is the historic heart of downtown San Diego. The district is eight square blocks off shopping, sidewalk bars and restaurants, boutiques, small specialty shops, and larger chain stores.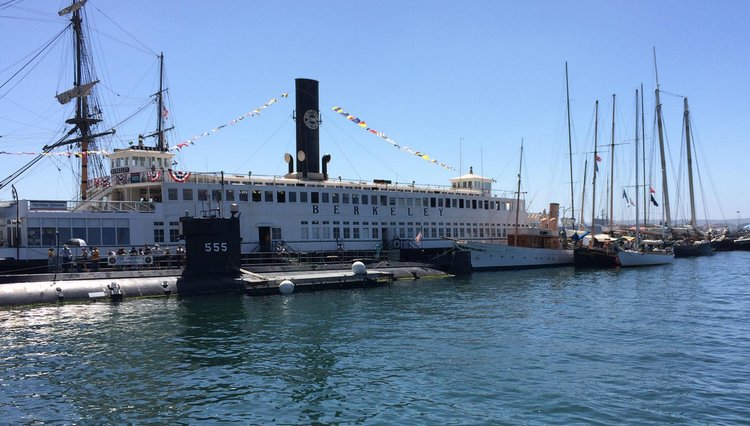 The Maritime Museum of San Diego is much more than a collection of old sailing vessels and is a fun place for the family day trip. Activities include whale watching, kayaking trips, historic San Diego Bay tours, and adventure sailing trips.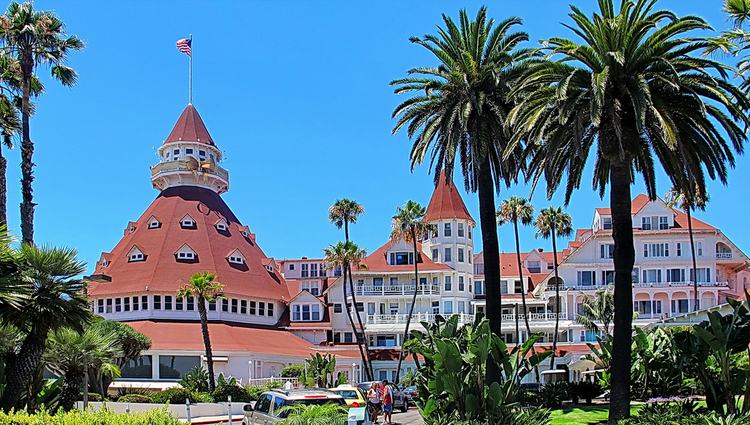 This large Victorian hotel looks like something out of a fairytale story with its red roof, a massive red turret which towers over the ballroom. The Legendary San Diego Beach Resort was popular with European royalty, presidents, and movie stars.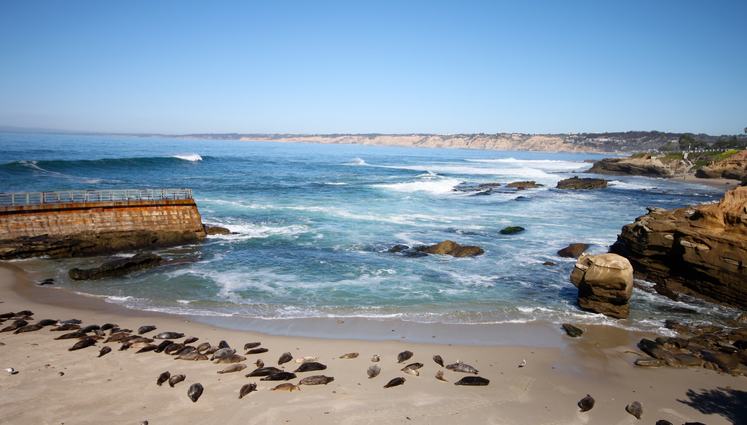 La Jolla's soft sandy beaches are ripe with activity, which means you'll likely be able to find some way to enjoy your favorite water sports – be it surfing, snorkeling, kayaking, or even kiteboarding. The best view in La Jolla is atop Mount Soledad. During dusk, visitors will view amazing watercolor sunsets.
Del Mar California is known for its beautiful beaches, Torrey pine trees, and breathtaking canyons sprinkled with hillside homes. The two square miles of Del Mar is recognized as one of San Diego County's finest neighborhoods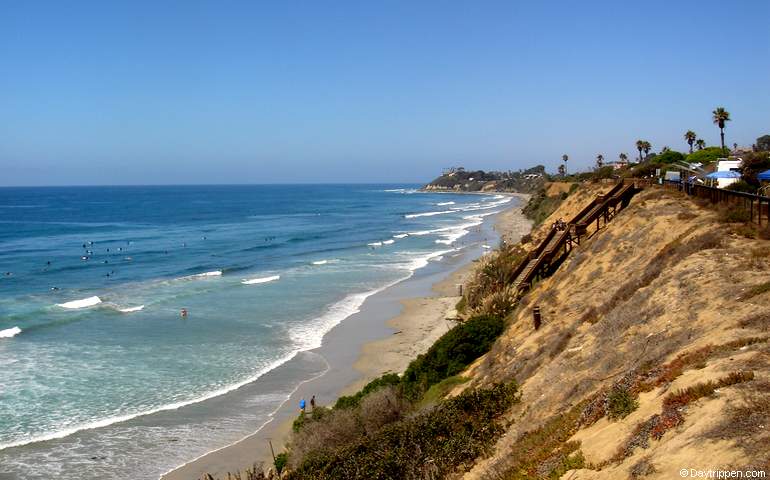 San Elijo is a famous beach for camping. All campsites are situated on a blufftop. Many of them feature ocean views. Access to the beach from the campground is by wooden staircases.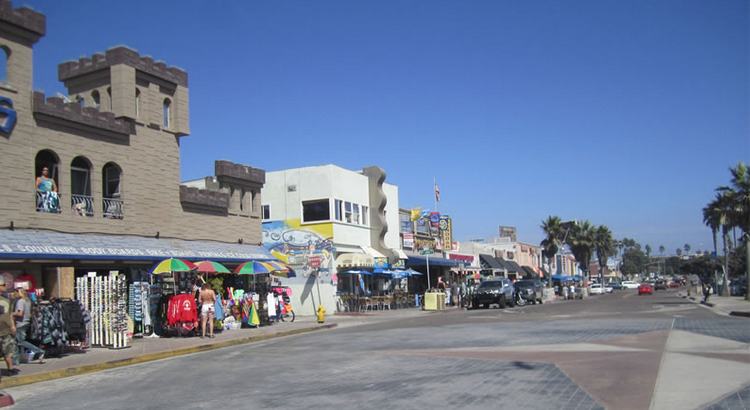 A boardwalk borders two miles of pristine oceanfront on both the ocean and bay sides of this friendly community. The main strip through town is Mission Boulevard. Historic Belmont Park, at the intersection of Mission Blvd and West Mission Bay Drive, is an amusement park to delight the teens.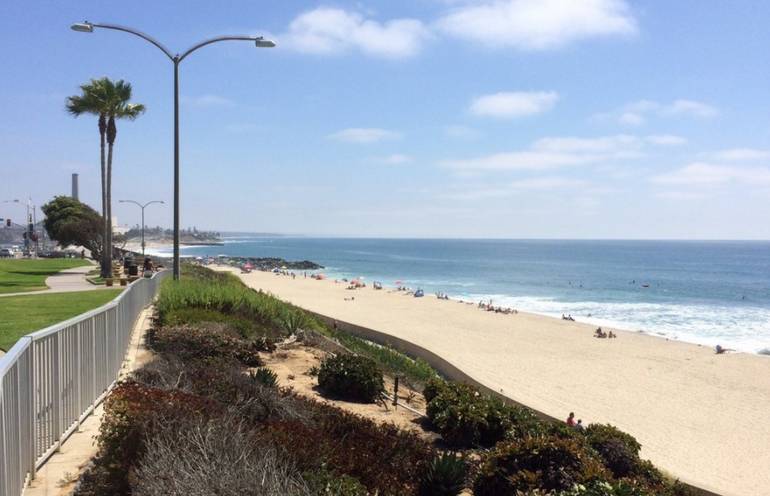 Carlsbad offers a full day of fun. Attractions include LEGOLAND, Carlsbad Village, the Flower Fields, and one of the most beautiful coastlines in Southern California.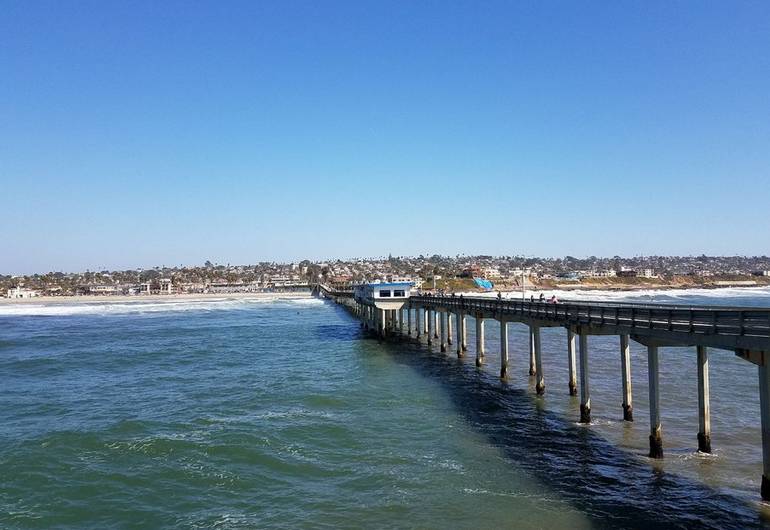 A day trip to Ocean Beach is a fun adventure for the whole family. Take a walk on the pier, enjoy the world's best hamburger at Hodad's, or take your four-legged friend for a walk along dog beach.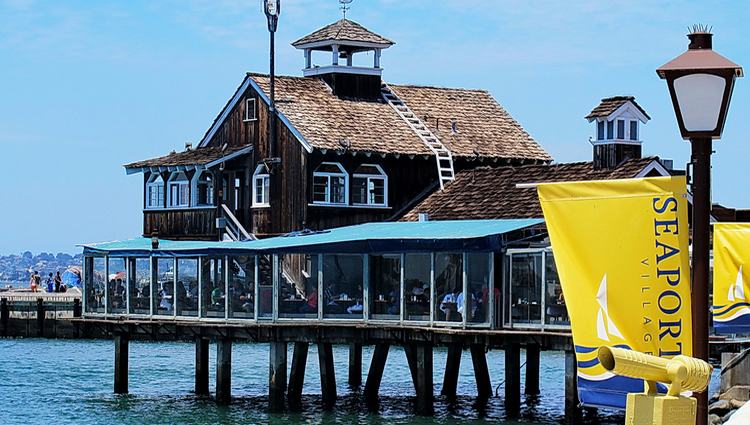 Designed to reflect New England clapboard and Spanish Mission architectural styles of early California, The Village is a perfect setting for grabbing lunch or dinner, browsing for trinkets, or enjoying the beautiful San Diego waterfront.
When it comes time for a beach getaway, Oceanside is a must-see destination. Located in San Diego County, it's within minutes of countless attractions in nearby San Diego but gives you a place to unwind and enjoy the small beach town atmosphere.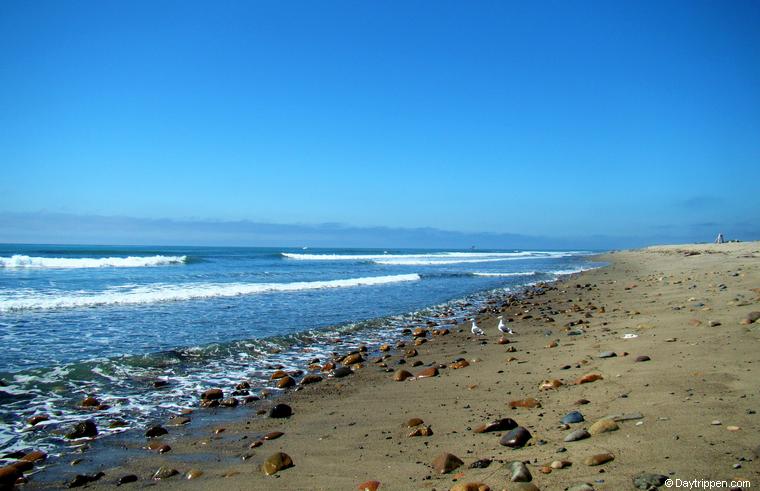 A trip to Trestles Beach requires hiking in. There are no public roads to the world-famous surf breaks of Trestles. You don't have to be a surfer to enjoy visiting this remote beach. Locals would prefer it if you were not a surfer. Hiking trails with fantastic ocean vistas are plentiful. Northern San Diego County.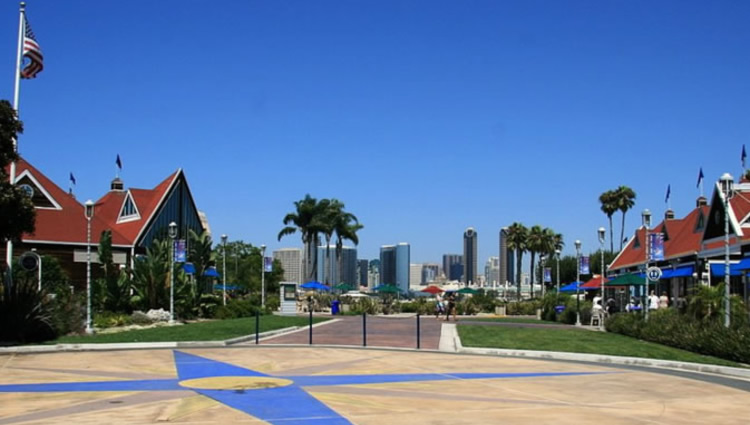 Coronado is more than just a San Diego beach town. The village of Coronado is charming to stroll and offers numerous boutiques and dining options. If shopping is one of your favorite activities, you won't be disappointed with the collection of shops on Orange Avenue. Pick up trinkets, apparel, browse the pro shop, or take in an antique shop or two.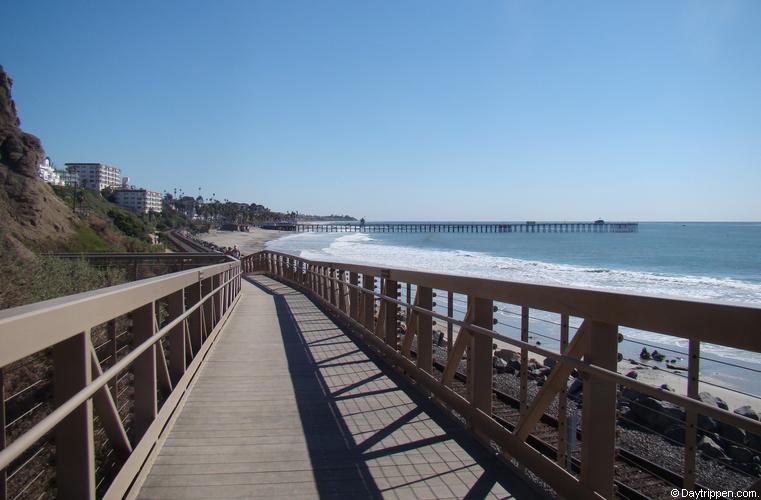 San Clemente's main attractions are its excellent beaches. North Beach, San Clemente Main Beach at the pier, and San Clemente State Park. There is also an excellent dog-friendly beach trail that starts at North Beach and runs along the sand to the dock. This day trip you can leave your car at home. San Clemente's train station is only steps from the beach.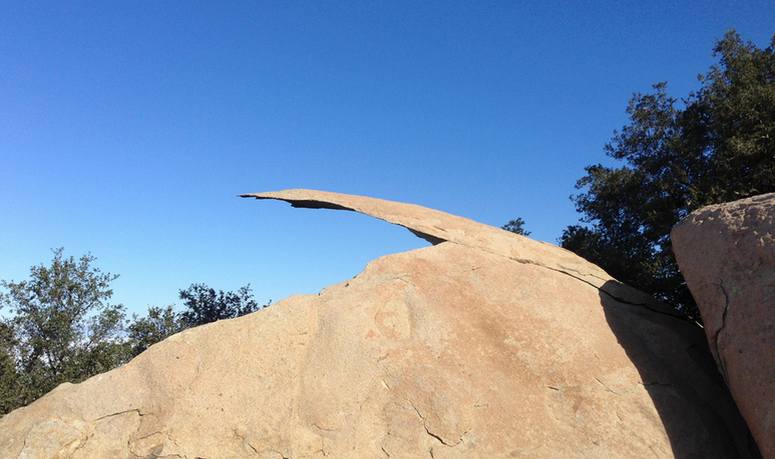 A trip to Potato Chip Rock is not for everyone. The hike up to Potato Chip Rock is steep with little or no shade and may not be suitable for all hikers. If you are looking for that perfect spot for a selfie or image to post to Instagram, then this is it. Plan on a 3 -4-hour round-trip hike to Potato Chip Rock and back.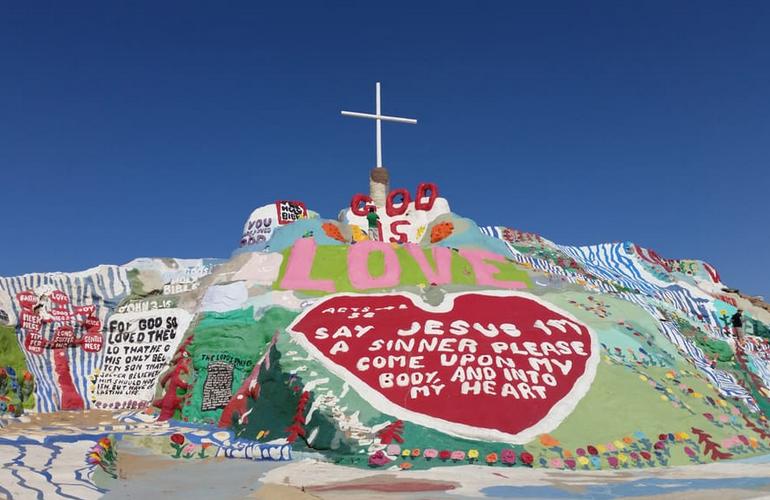 Arriving at Salvation Mountain, visitors are greeted by a patchwork of colors on concrete, adobe, tires, hay, and other random things with a big red "God is Love" on a white backdrop and just below, the Sinners Prayer and substantial red heart. Salvation Mountain Beal Rd, Niland, CA 92257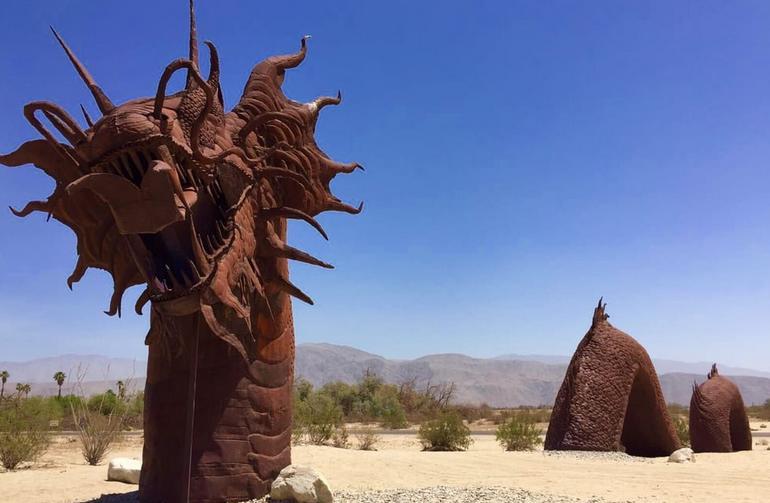 One of the town's most unusual attractions is Galleta Meadows Estates. A collection of original, welded-steel sculptures that includes extinct animals, farmworkers, saints, and cactus.