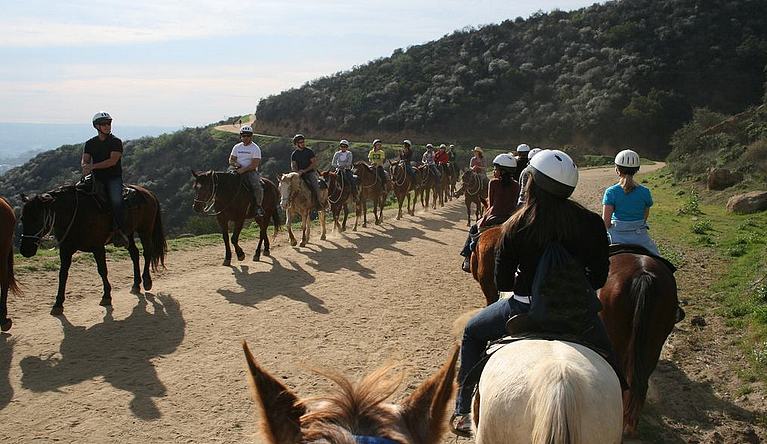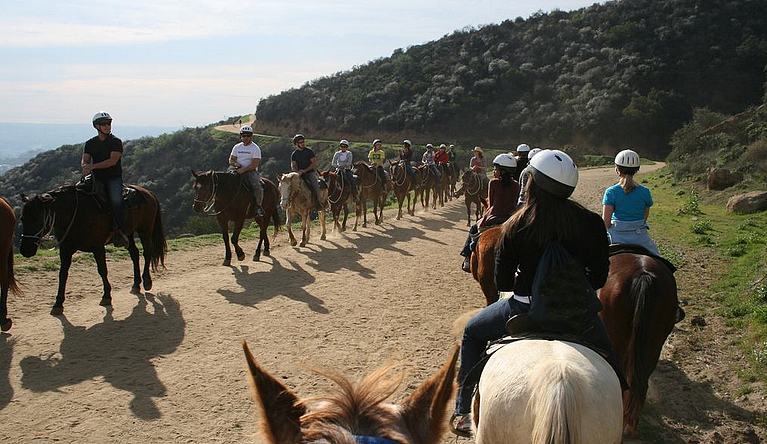 Sunset Ranch gives you a taste of the old west in Hollywood. Located in the corner of Griffith Park, the ranch offers guided trail rides into the Hollywood Hills. Sunset Ranch has been here since 1954, when it was relocated from Culver City.
Over the years, the ranch has been used to train actors and actresses to ride, film shoots, and take regular folks for a scenic ride in Griffith Park.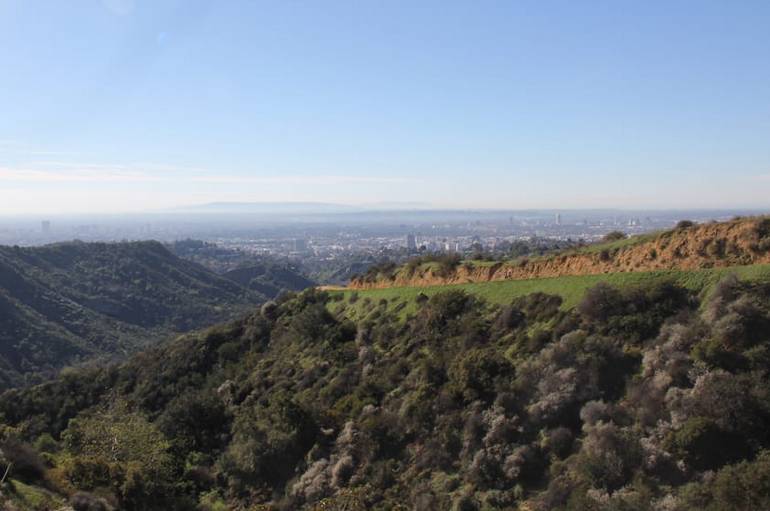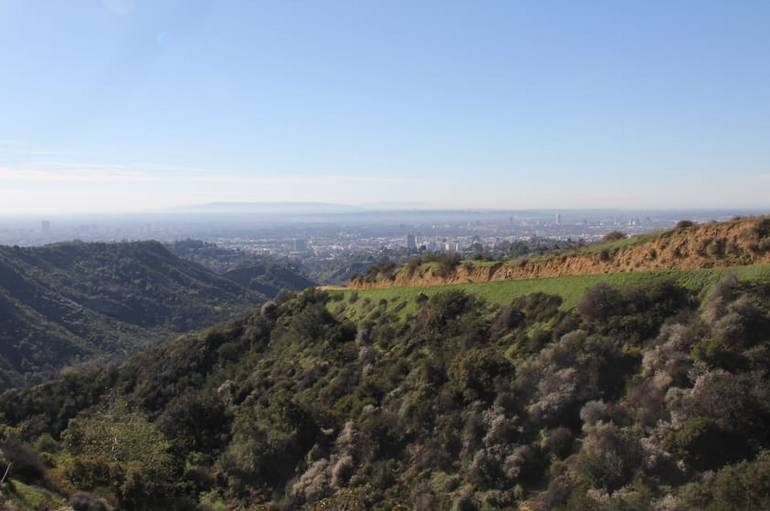 Sunset Ranch offers riders a choice of one or two-hour trail rides into Griffith Park. The staff is amicable and will try to match you up with a horse that matches your personality. If you have never ridden horseback, stick to the one-hour ride.
The minimum age for a rider is eight (under 15 must be accompanied by an adult riding). No reservations are required for day rides; evening dinner rides do require reservations.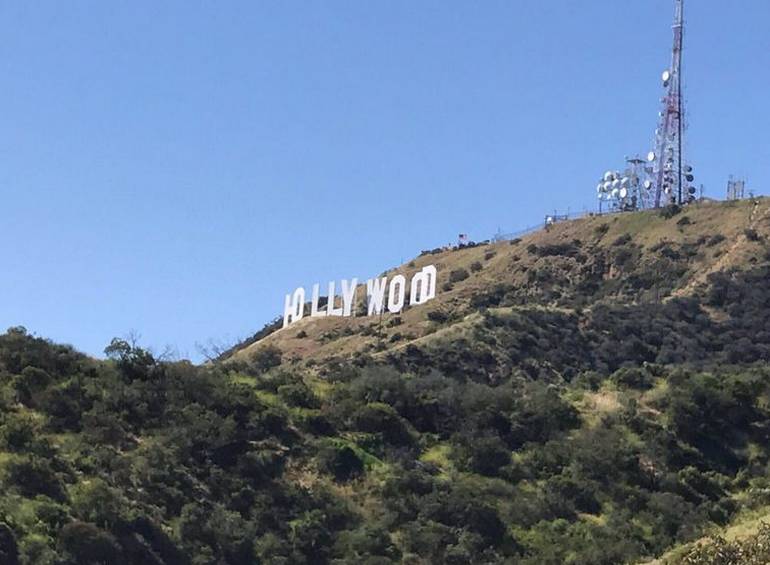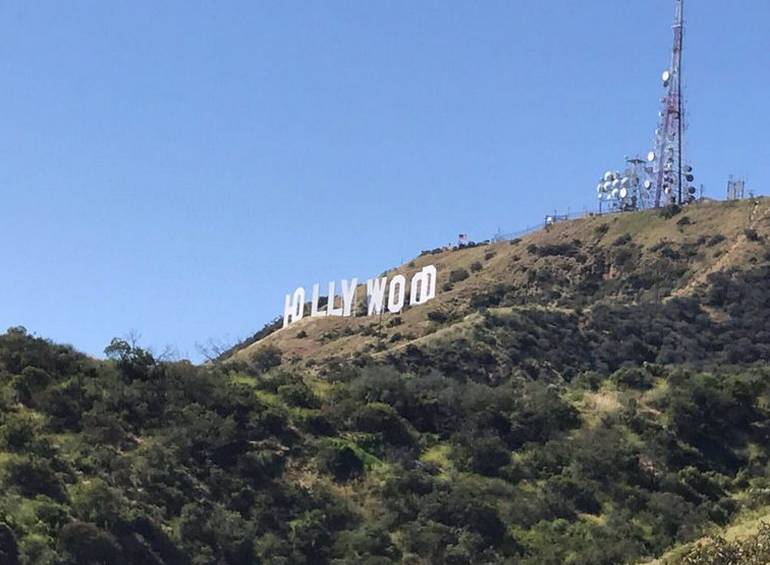 Sunset Ranch stables are located on Beachwood, a trendy spot to view the Hollywood sign. Canyon residents and visitors to the ranch have to navigate tourists who park just about anywhere to snap a picture of the sign. If you decide to take the trail ride, you will see Hollywood a lot closer than the tourists on Beachwood Drive.
You don't have to be an experienced rider to go on this trip; the horses know the route. All you have to do is hold on. Go as early as possible, and the weather will be cooler, especially during the summer. Later in the day, riders can get up to 10 people in a group, and if you're at the end of the line, you will get dusty.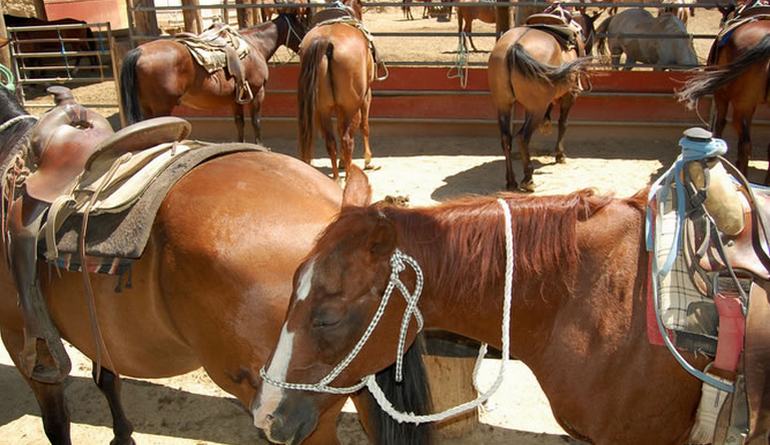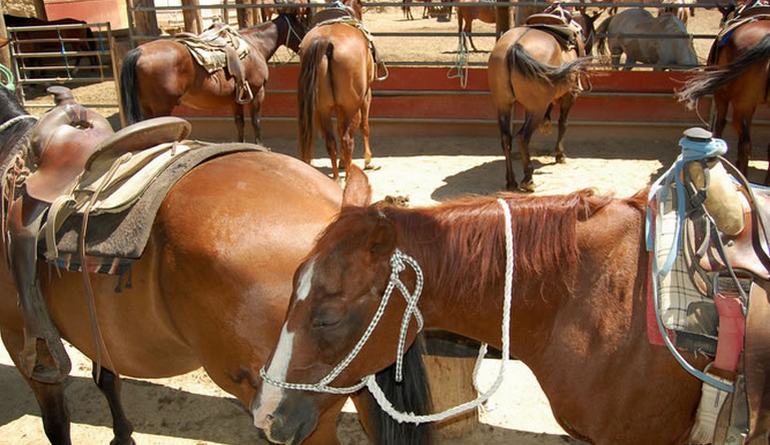 Sunset Ranch Dinner Ride
Sunset Ranch also offers its famous dinner ride. Climb aboard your horse and head up and over the hills to Burbank, where you will dine at Viva Cantina. Total ride time is about five hours, with the return trip getting you back to the ranch at about 10:30 pm.
If you are not used to riding, the return trip in the dark can be a little scary. All rides are accompanied by an experienced wrangler, and the minimum age for the riders is 16. Dinner is not included in the cost of this ride.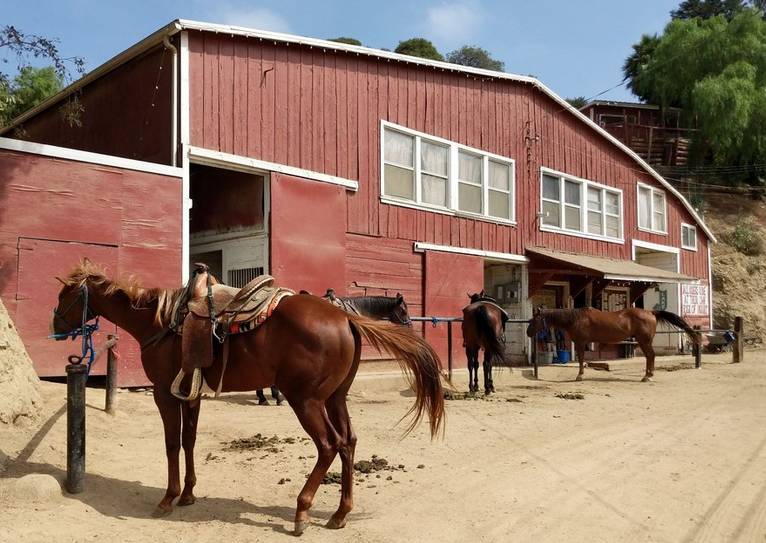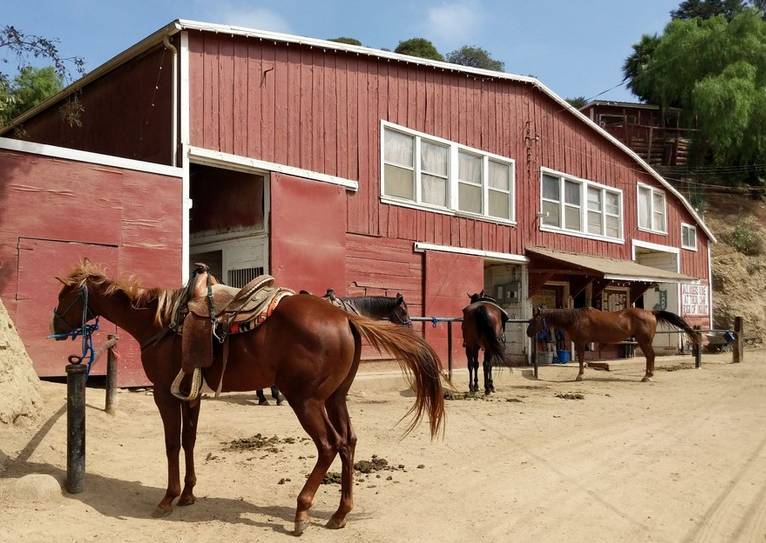 Sunset Ranch Day Rides
Day rides take you up into Griffith Park for a view of Hollywood and Los Angeles. Dinner rides reservations are required every night except for Friday. Friday night sign-ups begin each Friday at 4:30 pm, and the last ride leaving no later than 5:30 pm.
Evening rides are expensive; plan on spending over $200.00 for two people. Gratuity for the guides is expected, and dinner is not included. Wear jeans, good tennis shoes or boots, bring a scarf or bandanna (it gets really dusty), bring a camera for great photos (day rides) of Los Angeles and Hollywood, and don't forget to tip your guide.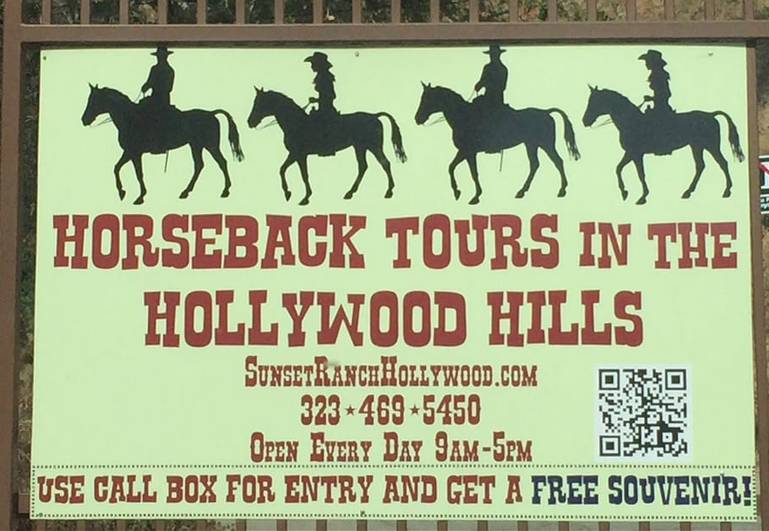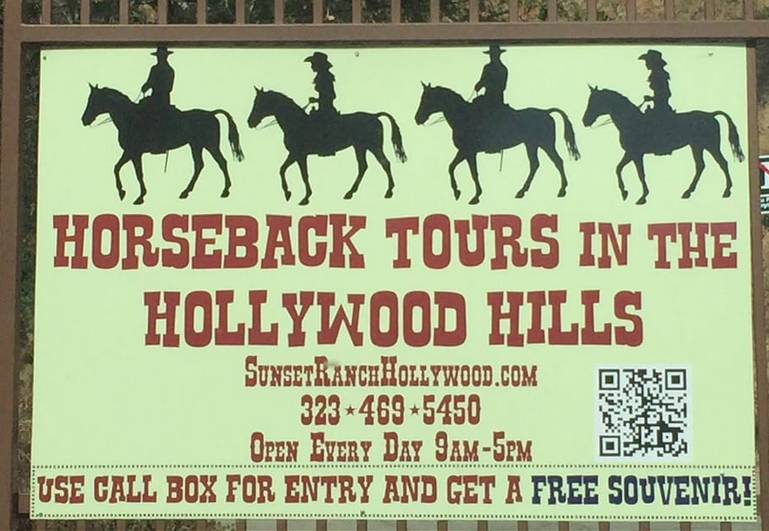 Sunset Ranch Hollywood 3400 Beachwood Drive Hollywood, CA 90068 (323) 469-5450. Ranch website. Sunset Ranch sits at the top of Beachwood Dr. in the Hollywood Hills. Go through the gates at the end of the street. Parking for the ranch is on the right-hand side after you pass through the gates.