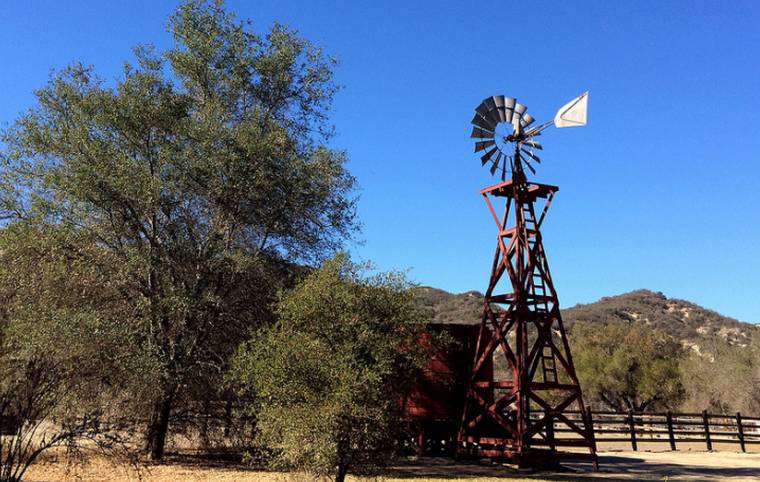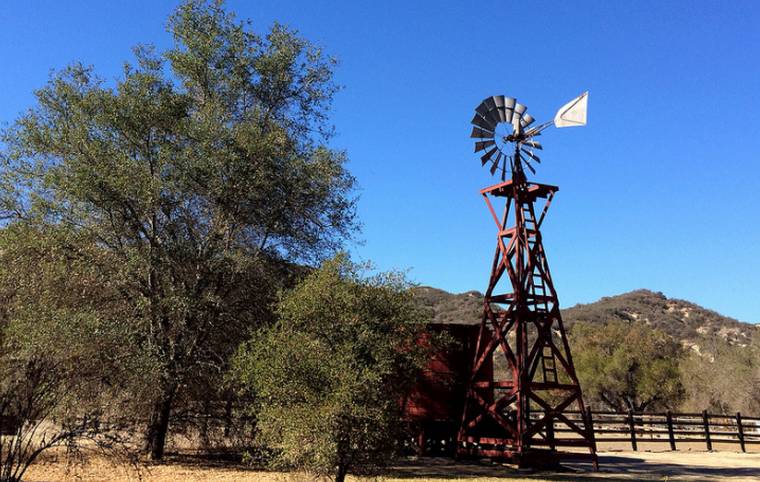 Ronald W. Caspers Wilderness Park is an expansive protected 8,000-acre wildlife preserve abutting the western coastal Santa Ana Mountains in the Cleveland National Forest. The park is accented with seasonal wildflower displays and running streams.
Established in the early 1970s through the efforts of Ronald W. Casper and others, over the years, it has grown through acquisitions to become the most extensive park built in Orange County.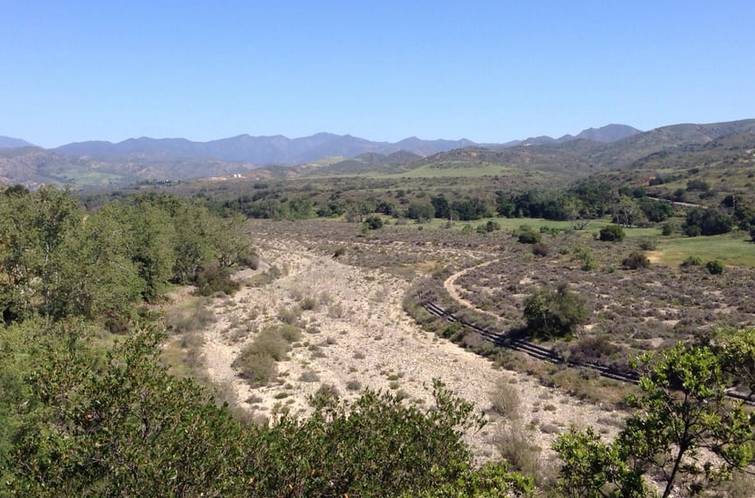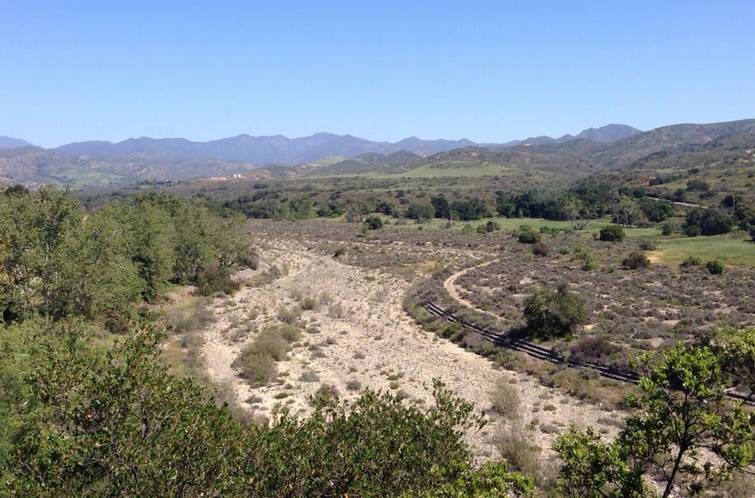 Not too far removed from nearby suburbia, the park is well secluded and is bordered to the north by the Audubon Society's Starr Ranch Sanctuary and Ortega Rock to the south.
Teeming with wildlife, it offers something for everyone with numerous opportunities for primitive forms of recreation such as bird watching, camping, picnicking, horseback riding, mountain biking, and perhaps the favorite — hiking.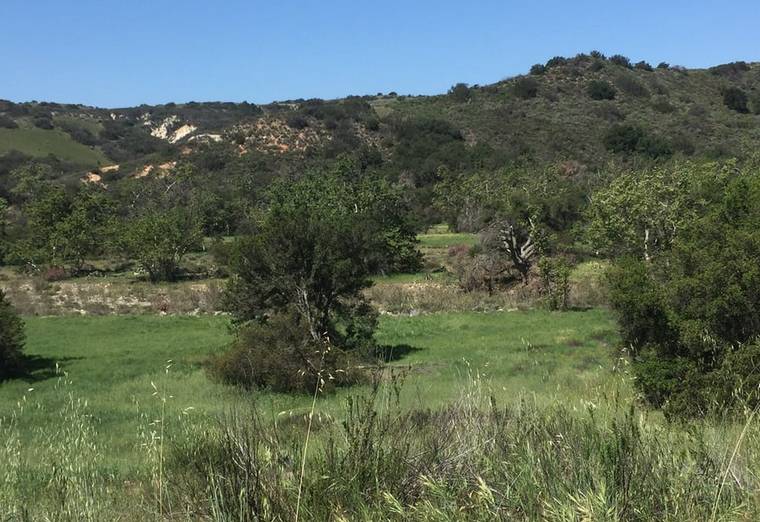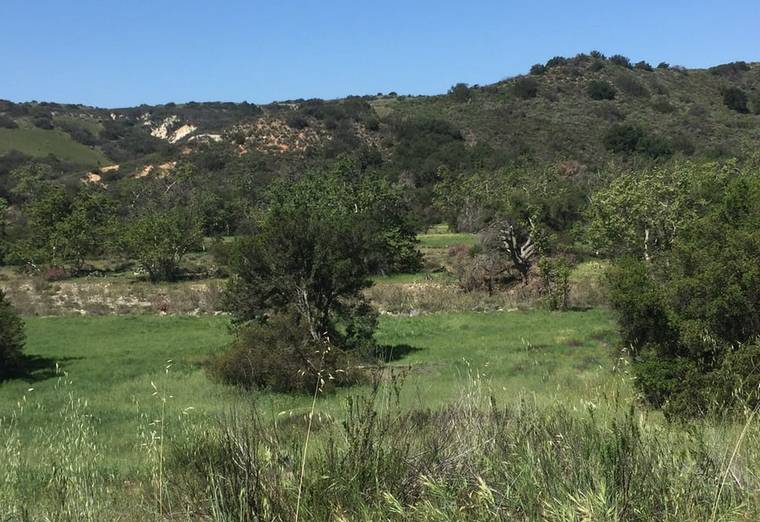 Hiking
Whether on foot or horseback, trekking through the 35-mile network of trail systems that meander their way through Coastal Live Oaks and majestic California Sycamore forests, hikers are frequently provided with spectacular views of sandstone canyons and contiguous river terraces.
Trail guides and park brochures are available at the park entrance booth and ranger office, or if you prefer, there is an easy 1-mile ranger-guided nature walk offered at a scheduled time on Sundays.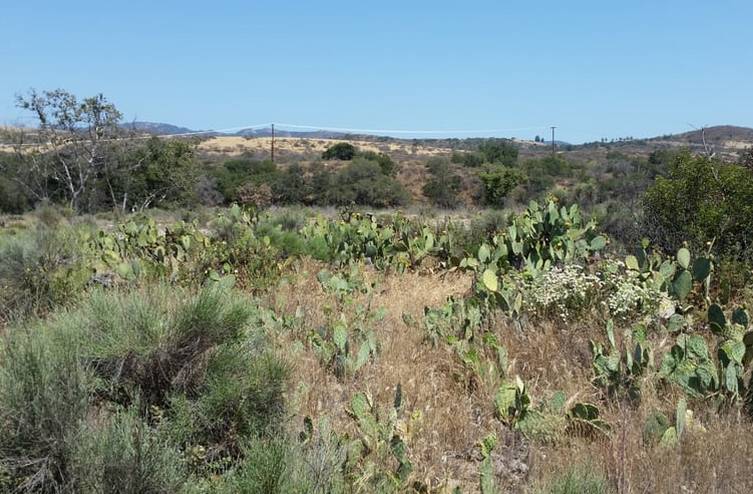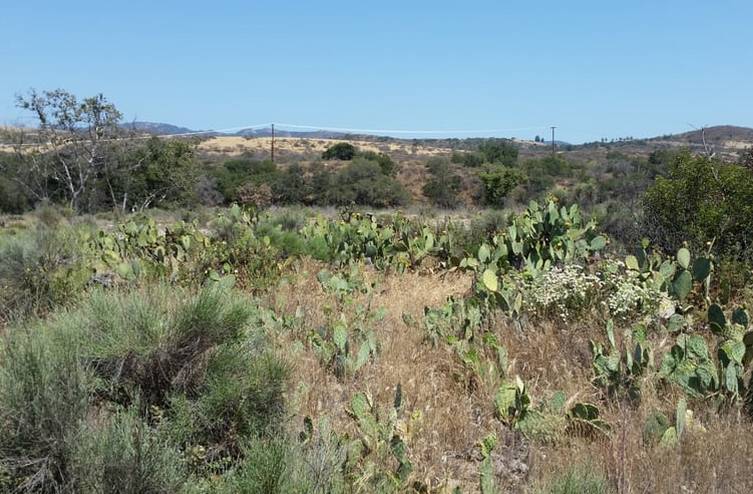 Nature Center
Visitors are also welcome to join a Ranger on Saturday nights, clustered around a campfire for an hour of fun learning about Caspers Wilderness Park, which includes a slide presentation, a talk on wilderness safety, games and activities for children, and a live animal demonstration.
To learn even more about the area's wildlife, guests are invited to visit the park's Nature Center that features a lookout tower and sits atop a hill overlooking the park. Inside offers insight into the park's history, as well as its flora and fauna, with interactive displays. Films are also shown in the center at scheduled times.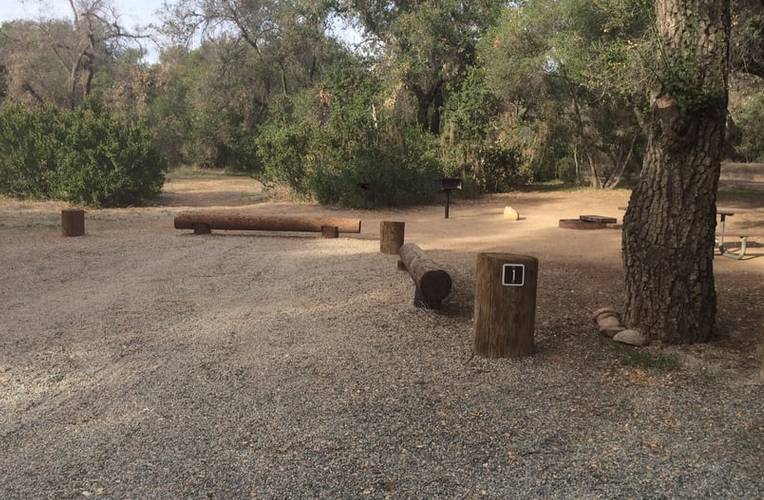 Caspers Wilderness Park  Camping
Meanwhile, just outside the center, various plants are marked along a short interpretive trail loop that starts near the ore cart in the parking lot. The center is only open on weekends. Camping at Caspers Wilderness Park is open year-round. There are 75 campsites in the park: 39 primary sites in the Live Oak campground that hold a maximum of eight people.
There are showers and bathrooms at Live Oak. Check-in time at 2 pm. and check-out time at 12 pm. Ortega Flats Campground has 13 sites with electric hook up suitable for RVs up to 45 feet. There are also 37 equestrian sites at Star Mesa Campground. Ortega Flats is the closest camping area to the Ortega Highway.
Caspers Wilderness Park 33401 Ortega Highway San Juan Capistrano CA 92675. Park and campground are located a little over seven miles inland from the town of San Juan Capistrano.