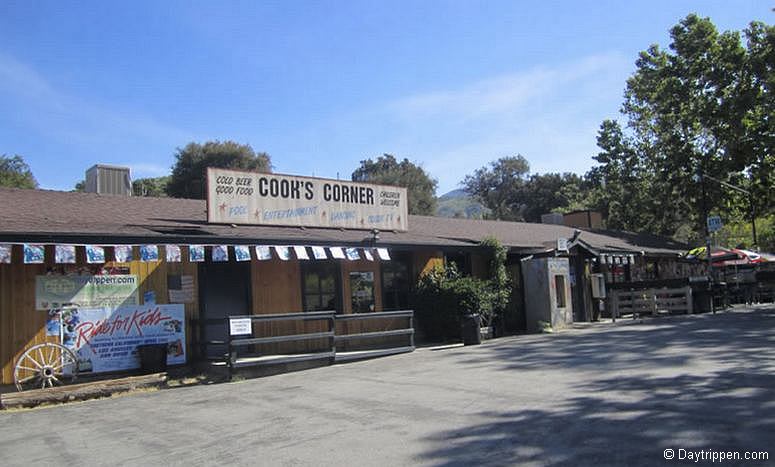 Cooks Corner has been serving up grub at the entrance to Live Oak Canyon Road in Orange County since the 1920s. Cooks became a full bar when prohibition ended in 1933.
Back then this part of Orange County was out in the middle of nowhere, today the property is slowly being surrounded by tracts of homes.
On weekends, the bar is packed with bikers and the parking is lot jammed with hundreds of motorcycles. The crowd is usually friendly with a mix of weekend warriors and hardcore bikers.
The cook family sold the business in 1975 and moved to a ranch in Montana. The new owners run a motorcycle accessories company and sell t-shirt and apparel on the patio every weekend.
Cooks Corner hosts biker events including a chili cook-off, the blessing of the bikes and live entertainment.
Santiago Canyon Road is one of the last country roads in Orange County with the exception of Ortega Highway which passes through the southern section of the county.
If you visit during the week you can escape the crowd, weekends it's elbow to elbow. Cooks Corner can be found at the corner of Santiago Canyon and Live Oak Canyon Road.