We have put together an extensive list of Orange County day trip ideas. Discover fun things to do in OC, from tourist attractions to hidden gems. Start with our top picks or jump to Gardens Nature – Family Activities – Beach Camping – Parks – Unique Eateries – Museums – City Guide – Scenic Drives.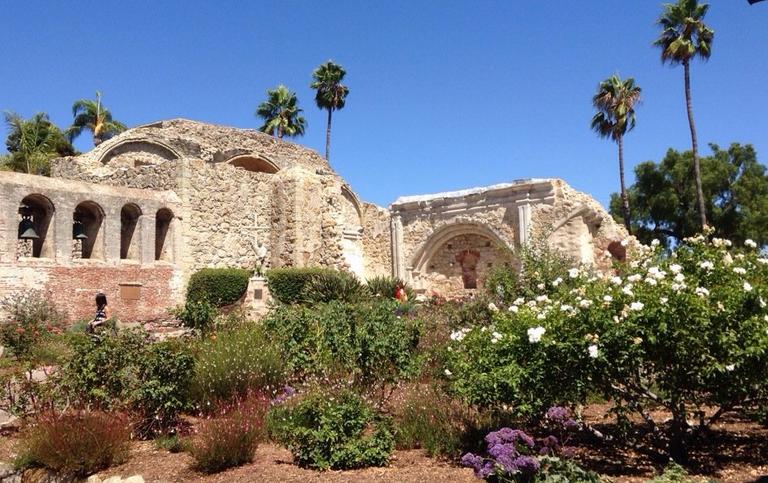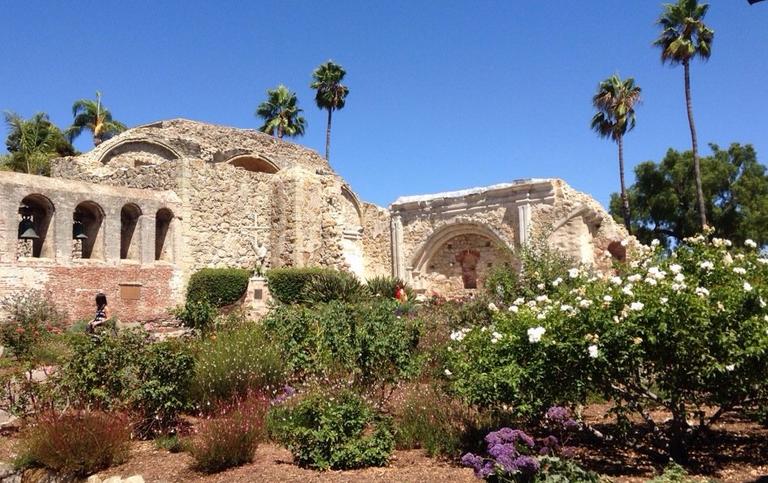 Known as the Jewel of the Missions, this historical destination is also one of the jewels of Orange County. Visitors can explore unique gardens and historic buildings. Tours are self-guided, and admission to the grounds is modest. The surrounding town of San Juan Capistrano offers numerous dining and shopping options.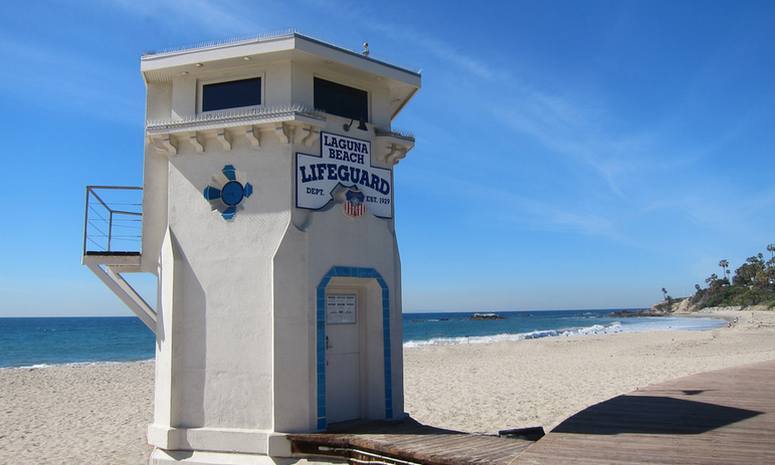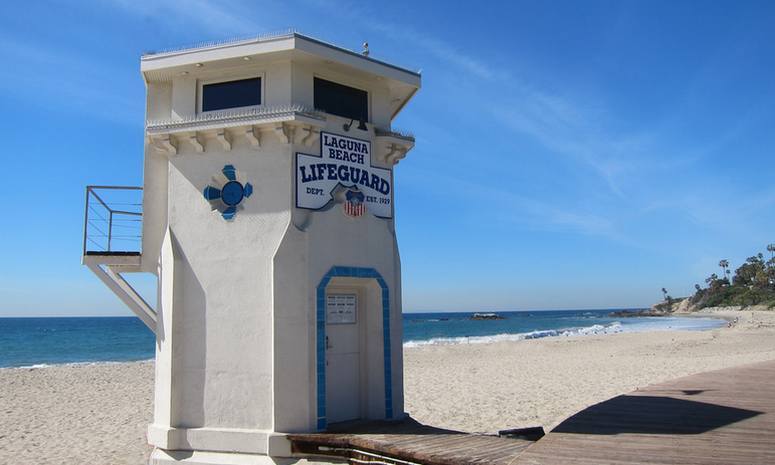 Laguna Beach features seven miles of beautiful coastline, which is the main draw. When first arriving in Laguna Beach, travelers are greeted by the 1930's lifeguard tower that watches over the sand activities at Main Beach. For visitors not soaking up some rays, many public art and local galleries, including the Laguna Art Museum.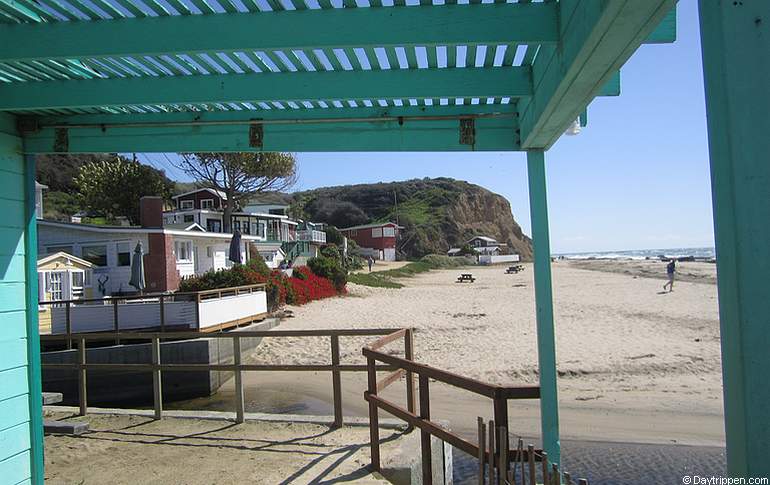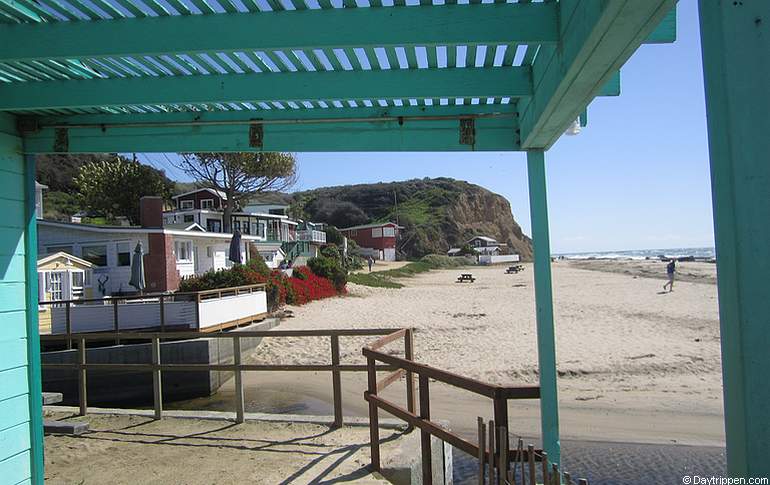 Crystal Cove State Park has one of the most beautiful beaches in Southern California. Three miles of pristine beach plus over 2000 acres of park. The main point of entry is the Crystal Cove Historic District. Here you will find the Crystal Cove Beach Cottages built during the 1920s.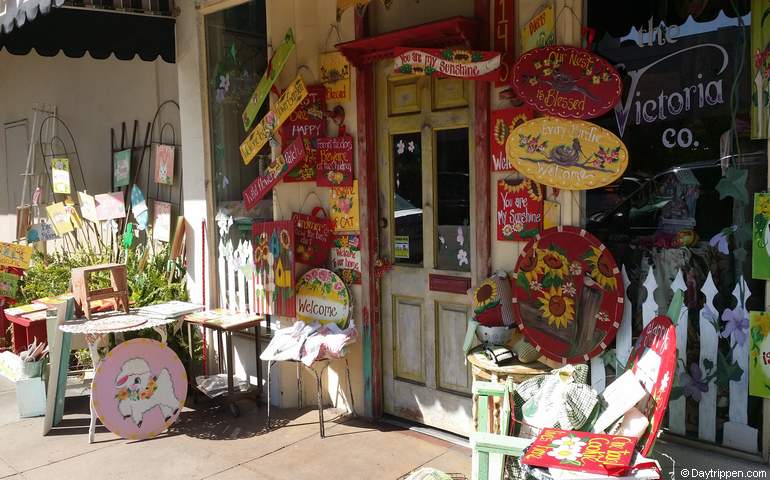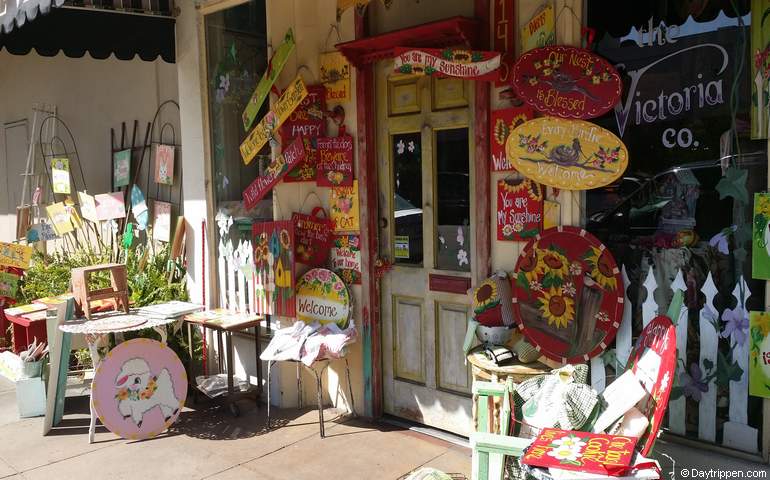 The City of Orange 1920s Old Town District is the perfect destination for a lazy weekend day trip when all you want to do is take a stroll. Old Town Orange will not disappoint with a selection of bric-a-brac antique stores tucked neatly between cozy sidewalk restaurants and soda fountains.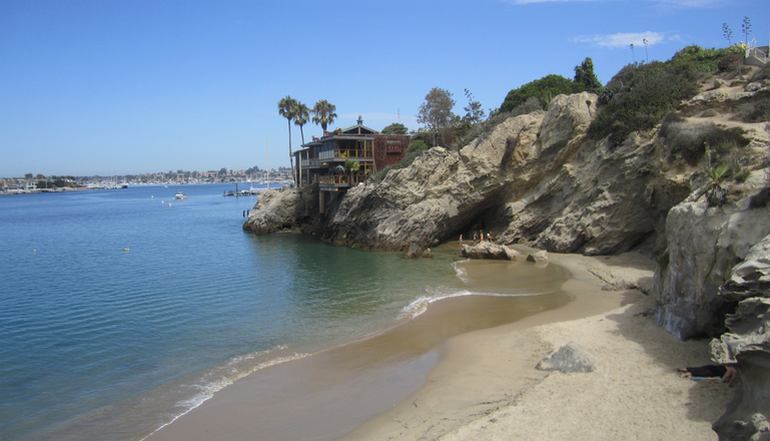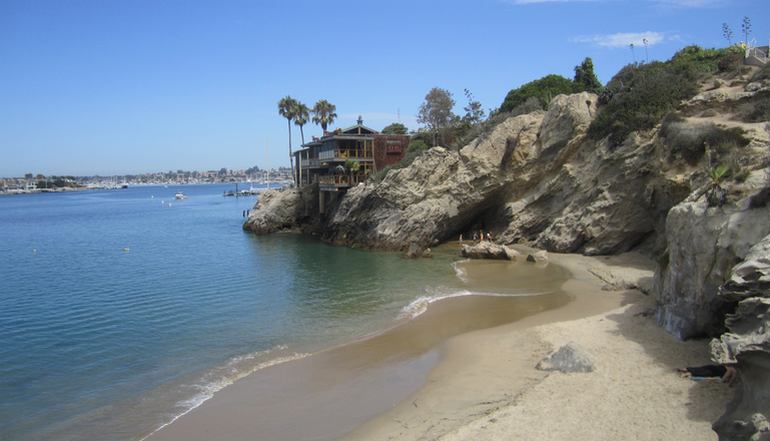 Spanish for "Crown of the Sea," Corona del Mar was once a tiny village reached from the Peninsula by a small boat or a dirt road crossing over the Irvine Ranch. Today, the area is known for its pristine beaches, cliff-side views, trendy restaurants, and quaint village shops.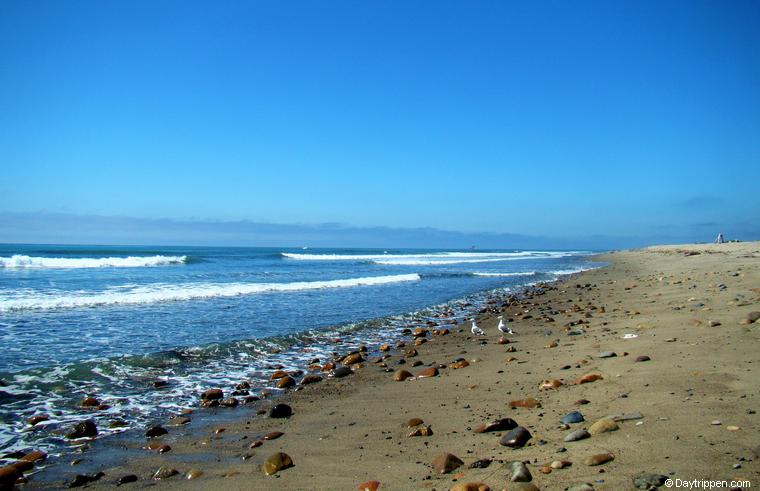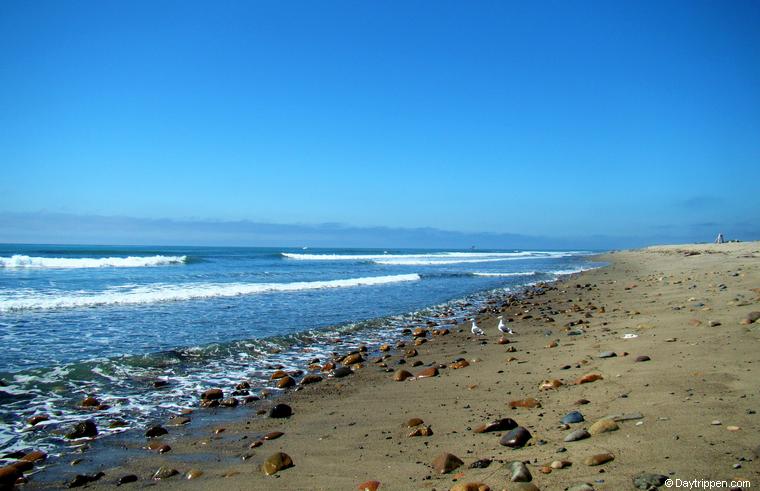 It is situated on the border between Orange County and San Diego County. Trestles are considered one of the best surfing beaches in California. The 3½-mile-long beach consists of five separate surf breaks: Cotton, Uppers, Middles, Lowers, and Church. Trestles Beach has no parking lot, hotels, or paved beach trail. Just miles of pristine Southern California coastline.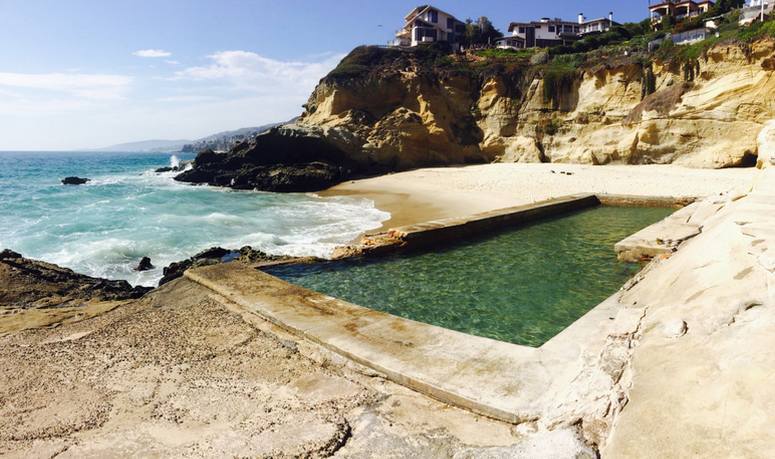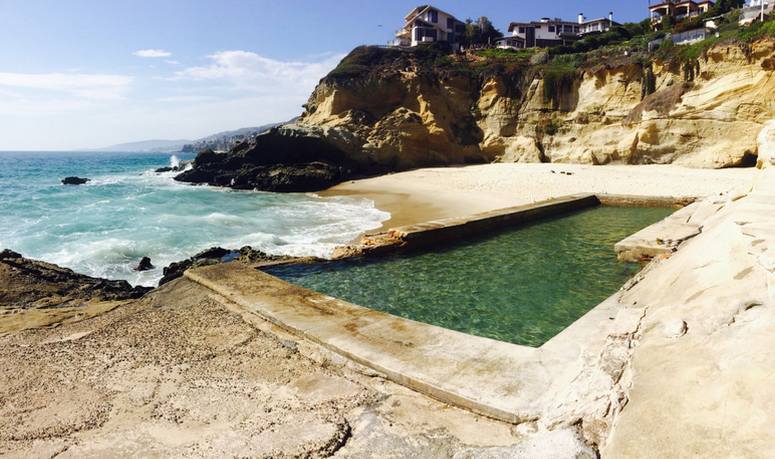 Located at Paradise Bay in South Laguna, these concrete pools date back to the 1930s. Access is via 1000 steps beach and requires swimming around the point or climbing through a cave at low tide. During low tide, the sun's saltwater pools are heated and considerably warmer than the nearby Pacific Ocean.
Gardens – Nature Hikes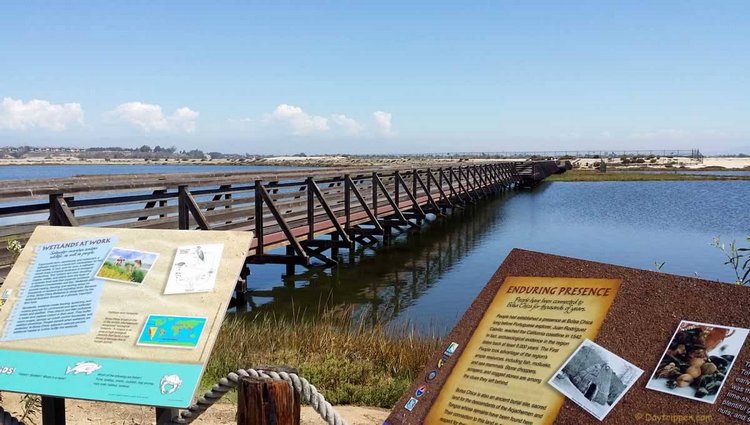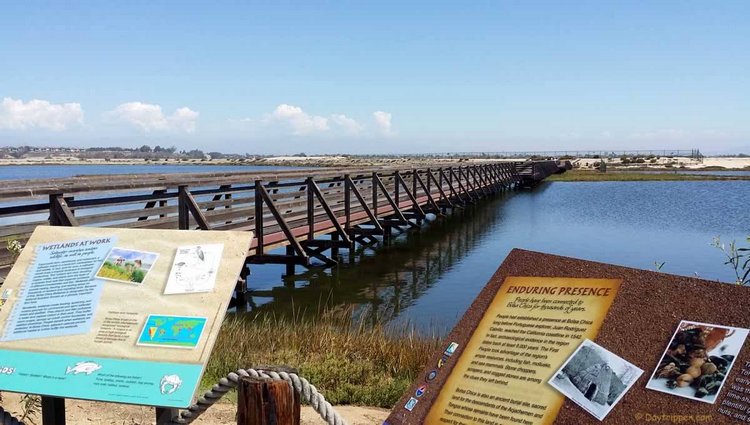 Bolsa Chica is one of the last remaining wetlands in Southern California. Within the past 100 years, the area has been used as a hunting ground for gun emplacements by the United States military and an extensive oil production field. Hiking trails, bird watching, exploring nature. You are free to explore on your own or join a guided tour on select weekends.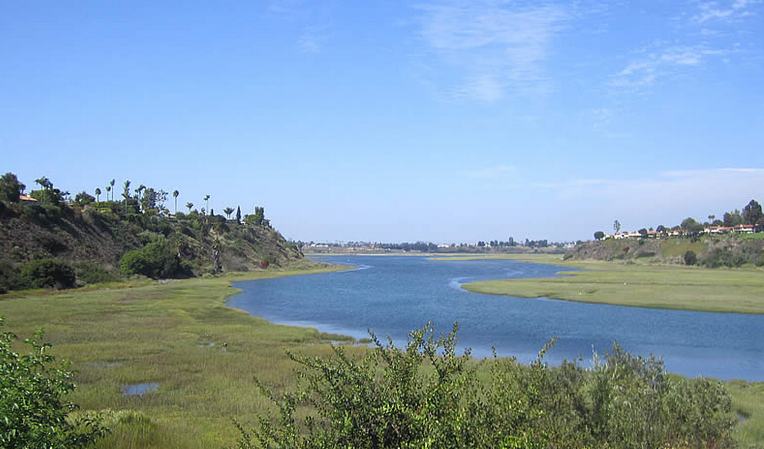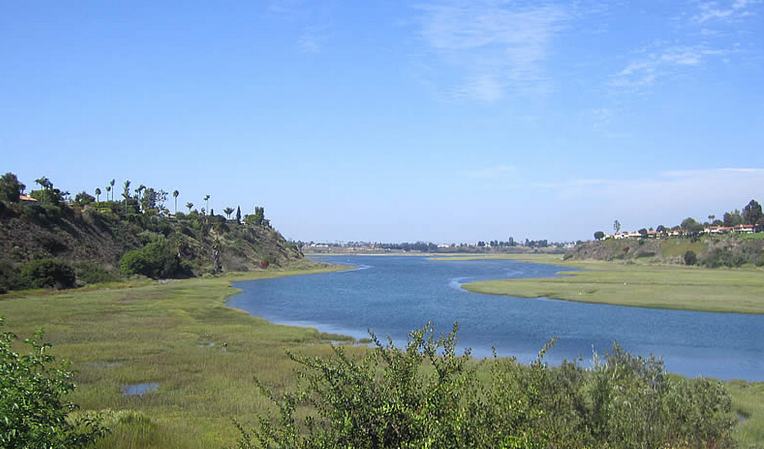 The Upper Newport Bay Nature Preserve spans a thousand acres of marshlands and towering bluffs and is one of the few estuaries left in Southern California. It's the place where fresh and saltwater meet. Hiking, biking, kayaking are all popular activities at Newport Back Bay.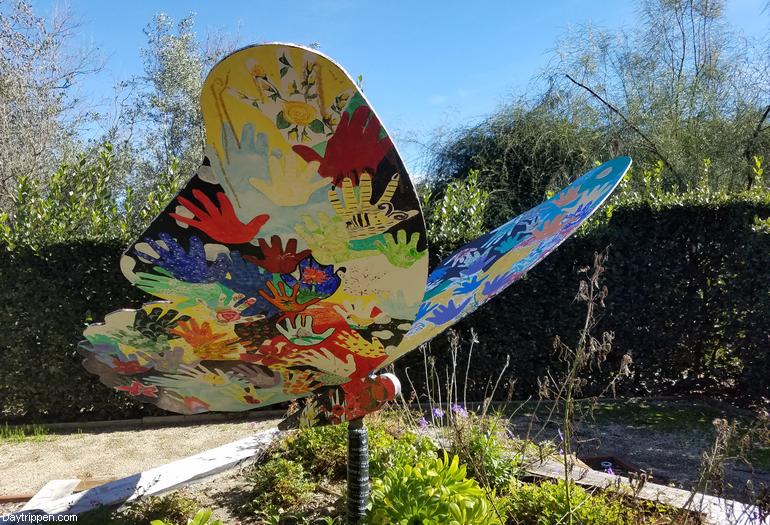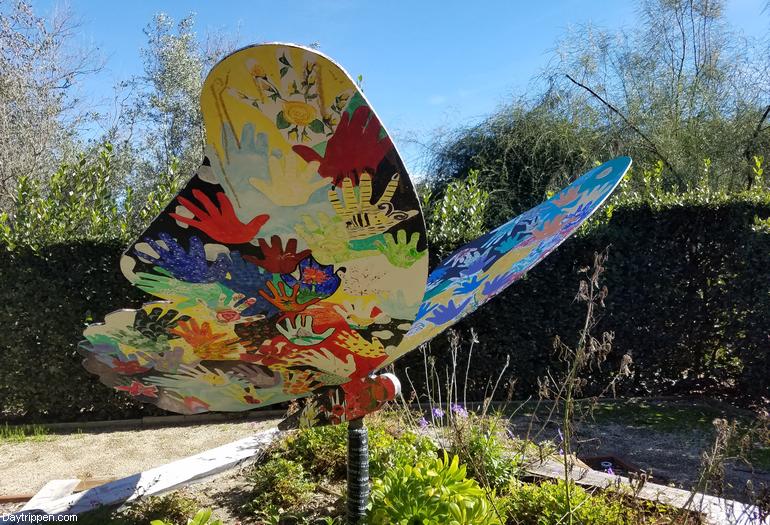 Niguel Botanical Preserve is a hidden gem 4 miles inland from the Pacific Ocean along Crown Valley Parkway. The garden covers a little over 18 acres of Crown Valley Community Park. It is located on a hillside with numerous trails leading to the top of the hill—amazing views of Saddle Back Mountain.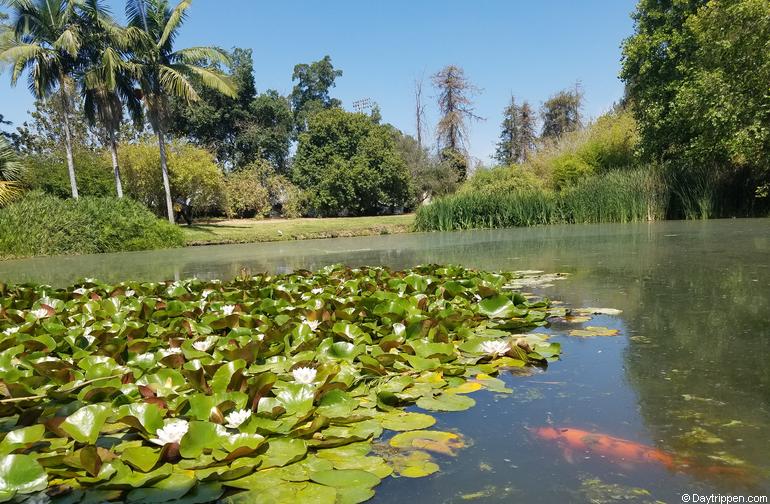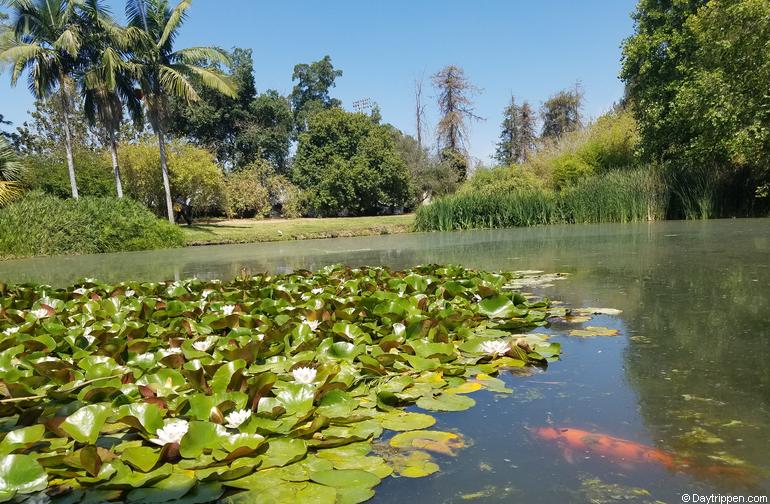 This collection of more than 4,000 plants is located on 26 acres at the Cal State Fullerton Campus. The ultimate goal of the Arboretum is protecting the earth's plant treasures, and a staff of volunteers and generous supporters are making that a reality. Free admission and parking.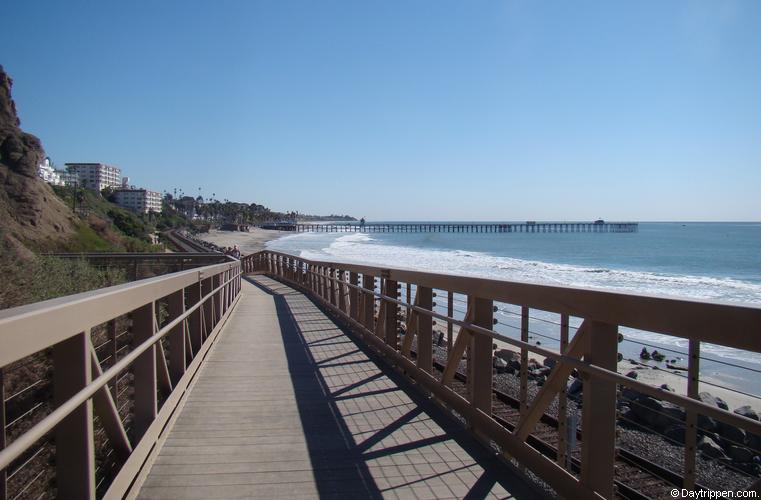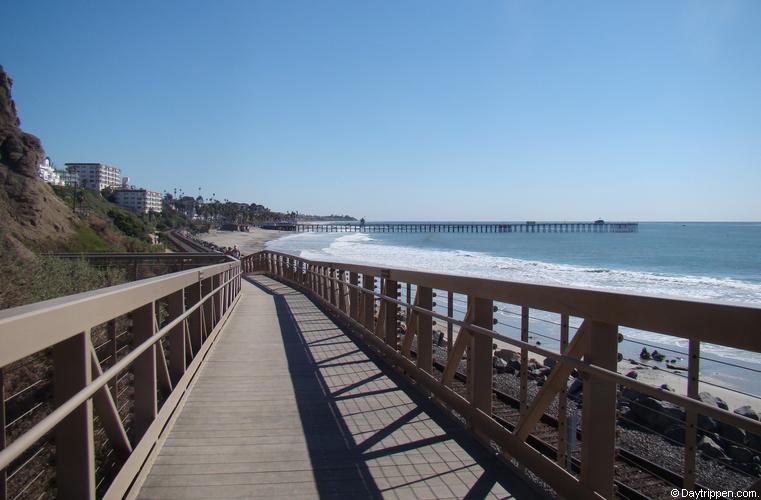 San Clemente Beach Trail
San Clemente Beach Trail runs from North Beach to Calafia Beach, south of the San Clemente Pier. San Clemente Beach Trail is a beautiful place to enjoy a hike along the coast for hikers, joggers, cyclists, and dog owners.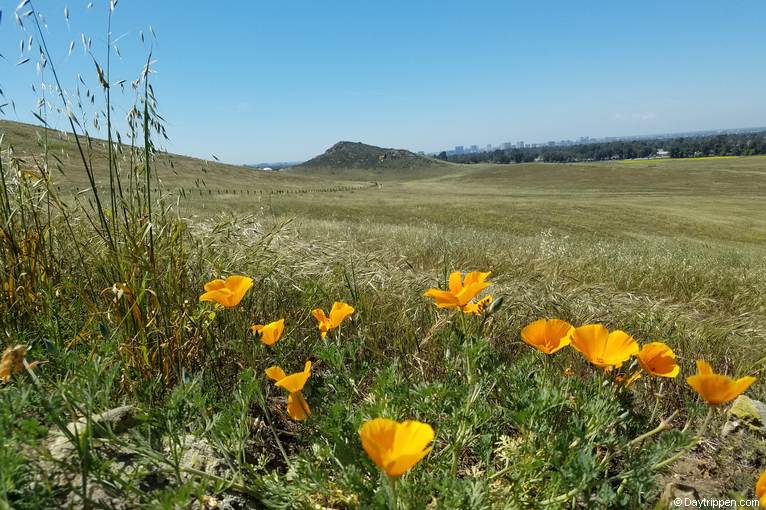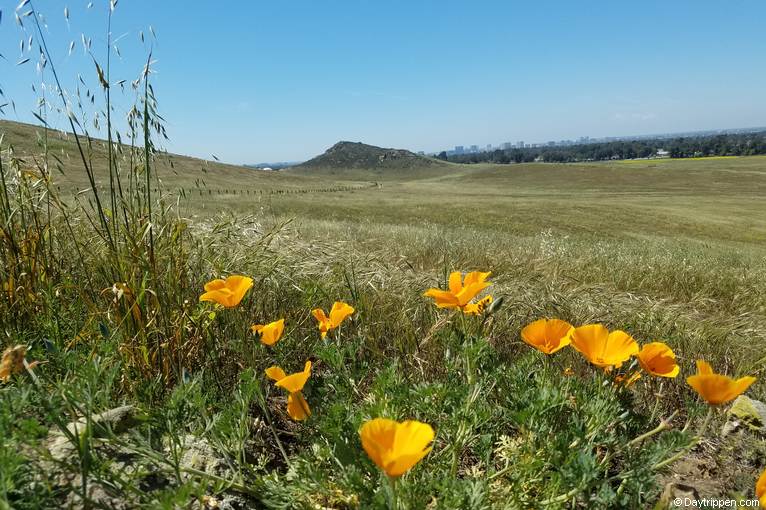 Quail Hill Loop Trail Irvine
Quail Hill Loop Trail Day Hike Irvine CA is part of the City of Irvine open space preserve. The trail is a little over 2 miles long and perfect for a family hike. There is ample free parking at the trailhead, and if you bring along your cell phone, there is an audio tour.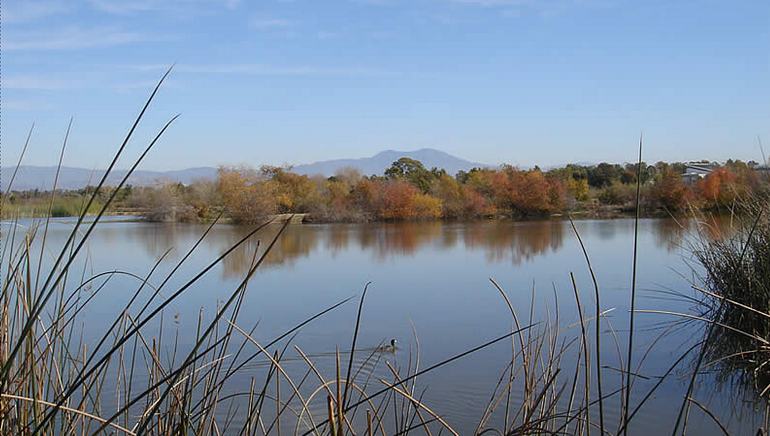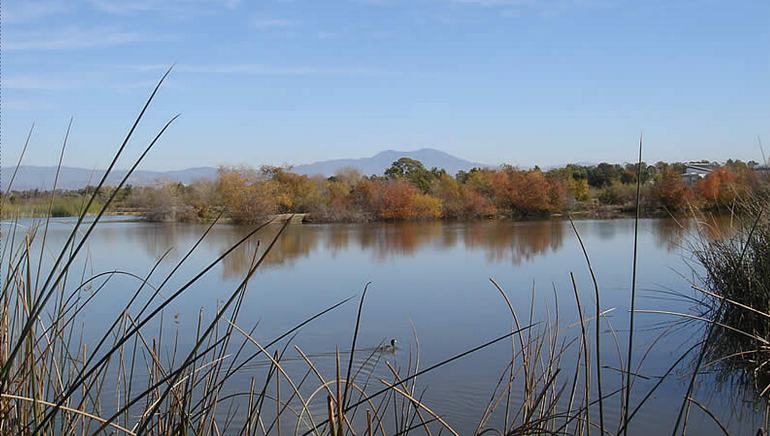 San Joaquin Wildlife Sanctuary
San Joaquin Wildlife Sanctuary is accessible to the public and is open from dawn until dusk, seven days a week. This fantastic hidden oasis is a picture-perfect place to visit. Take a walk and enjoy the sights and sounds of nature minutes away from high-rise buildings and the San Diego freeway.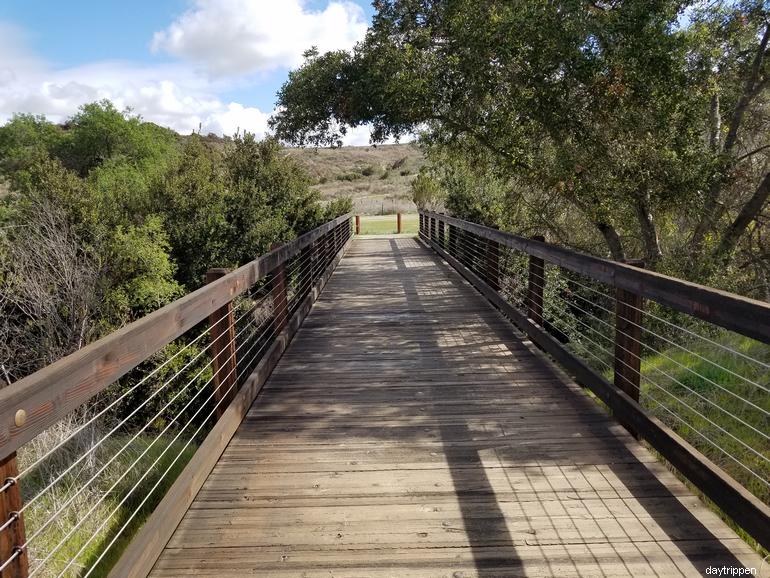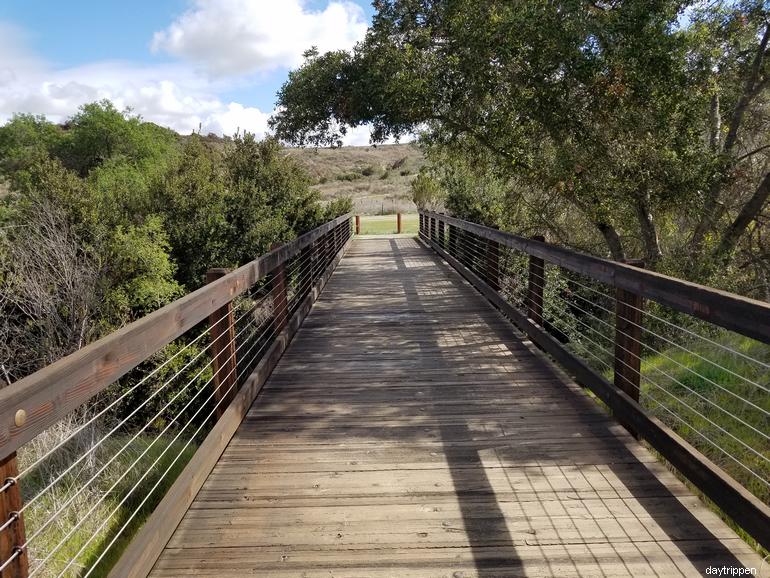 Bommer Canyon in Irvine is a fun place for a hike. The primary nature trail is an easy two-mile hike. At the end of the course is a former cattle camp that the Irvine ranch company once used.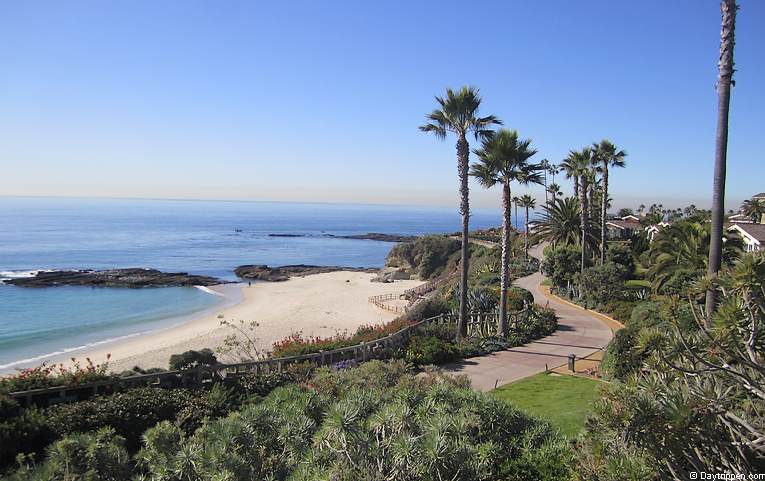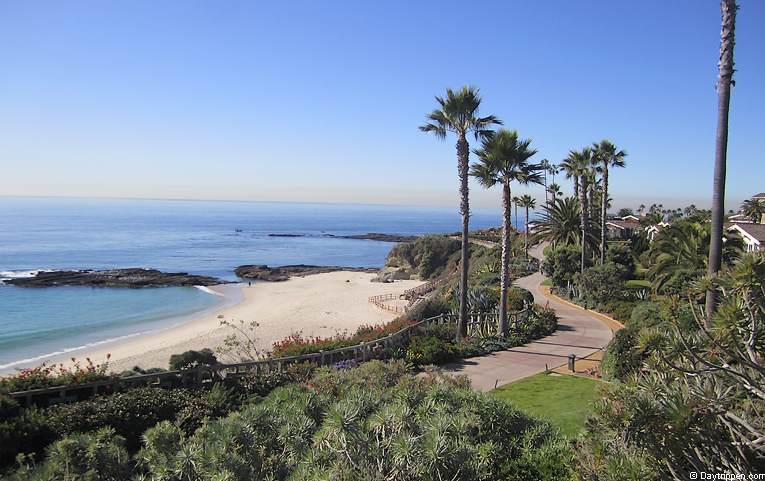 Treasure Island Park Laguna Beach
Treasure Island Park Laguna Beach is one of the most beautiful parks in Orange County. A paved pathway runs along the top of the cliff, offering amazing Pacific Ocean views and the beach below. Visiting Treasure Island Park is like taking a walk through a picture postcard.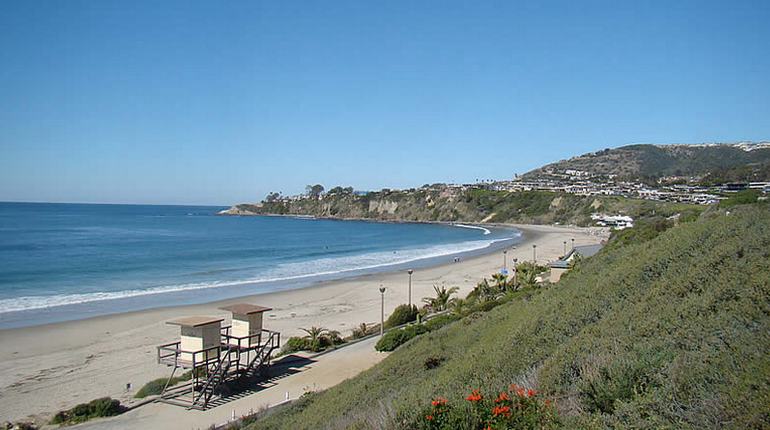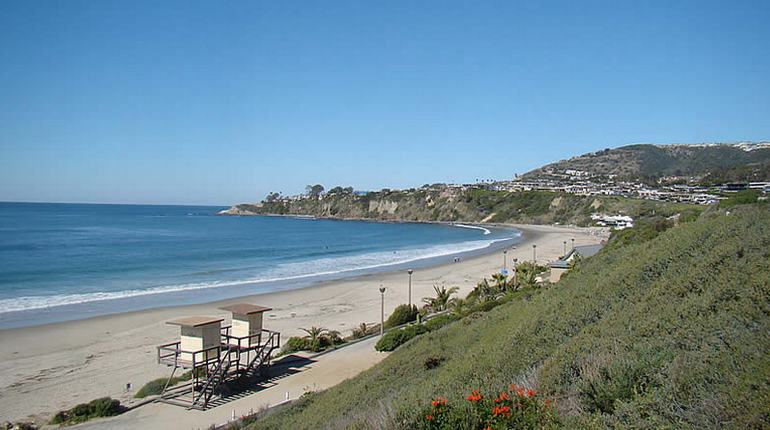 Salt Creek Beach
Blufftop and beach trails connect Salt Creek Beach to the Dana Point Headlands. Salt Creek is located below the Ritz Carlton Hotel in South Orange County and has been a favorite surfing spot since the 1960s. Today and surfers, you can find guests from two five-star resorts, the Ritz-Carlton and St. Regis.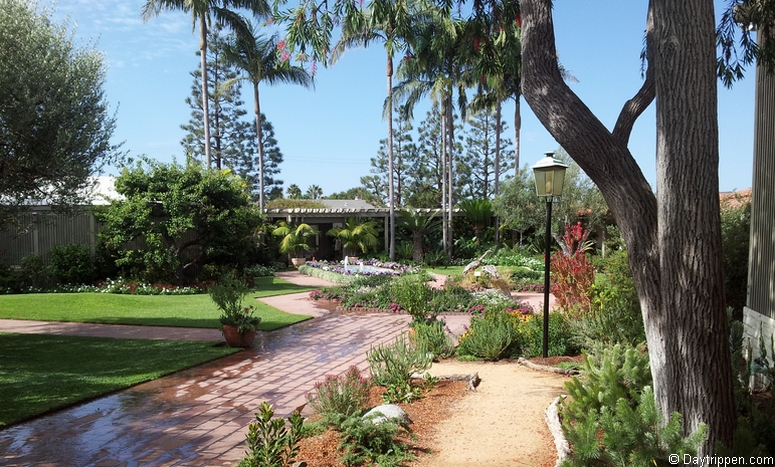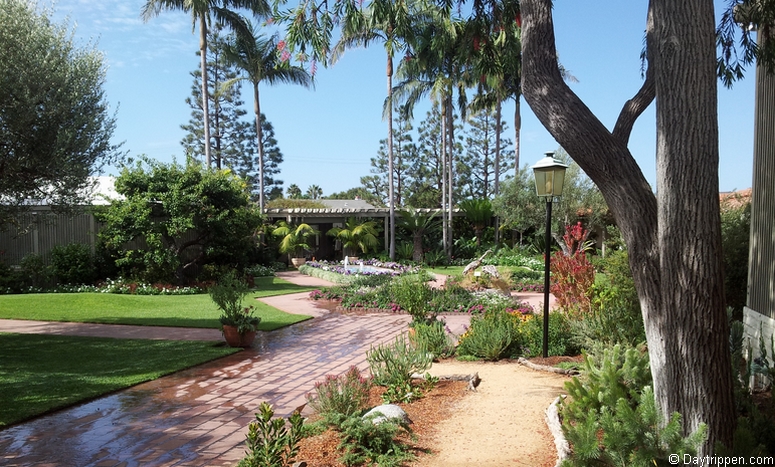 Sherman Gardens Corona Del Mar

Originally a nursery, the Sherman Library, and Gardens were established in 1955. The mild coastal climate allows for a wide variety of trees, shrubs, flowers, and succulents to thrive. Plan on spending about an hour here, more of you have lunch in the gardens restaurant.
Orange County Family Activities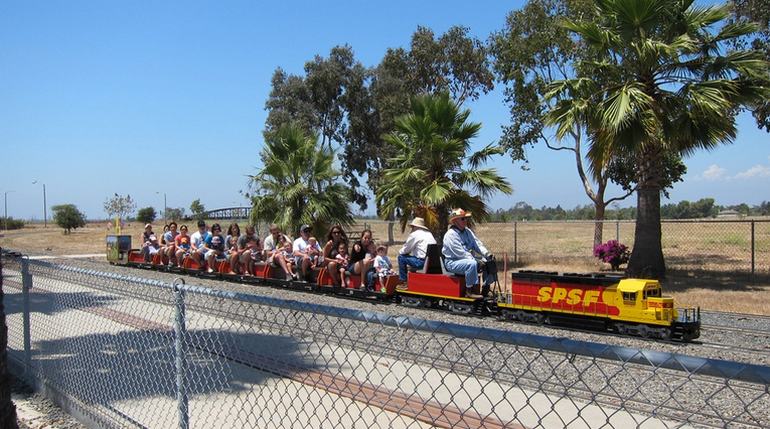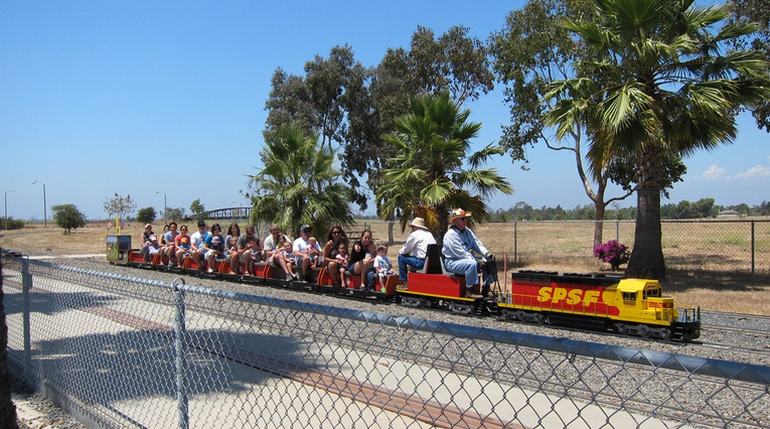 Goat Hill Junction Train Rides
Goat Hill Junction is a great place for the kids for a fun and affordable adventure. Every third weekend of the month, free train rides for kids of all ages. Train rides last about fifteen minutes, and you can board as many times as you like. (You have to go to the back of the line each time.) Tip: arrive early or at the end of the day for the shortest lines.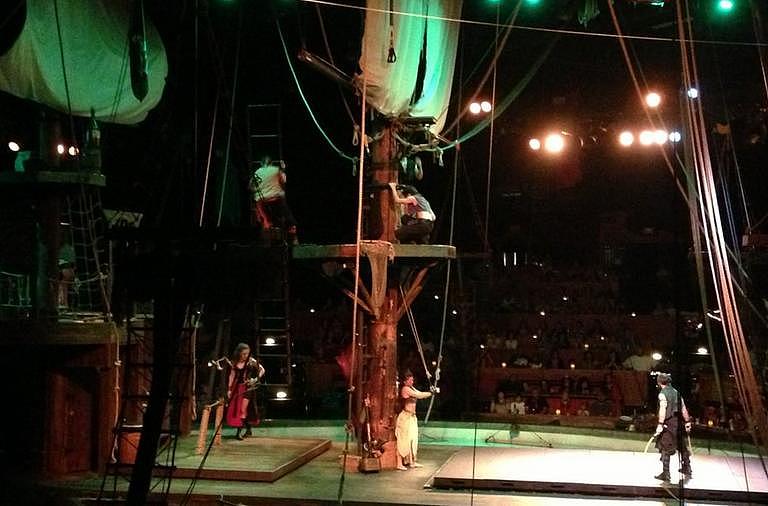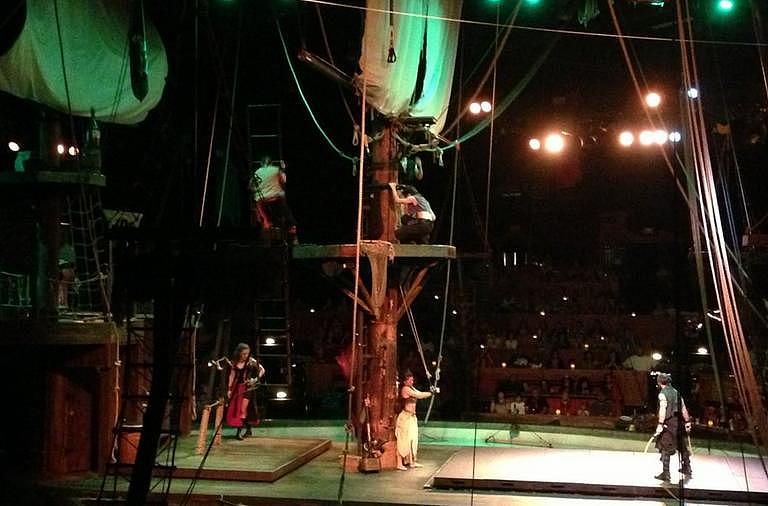 Pirate's Dinner Adventure
Watch Pirates battle it out while swinging from the masts of a vast indoor pirate brigantine. While the show is going on, guests enjoy a three-course meal. The  Audience is a big part of the show, and groups are encouraged to compete against each other to create the most noise.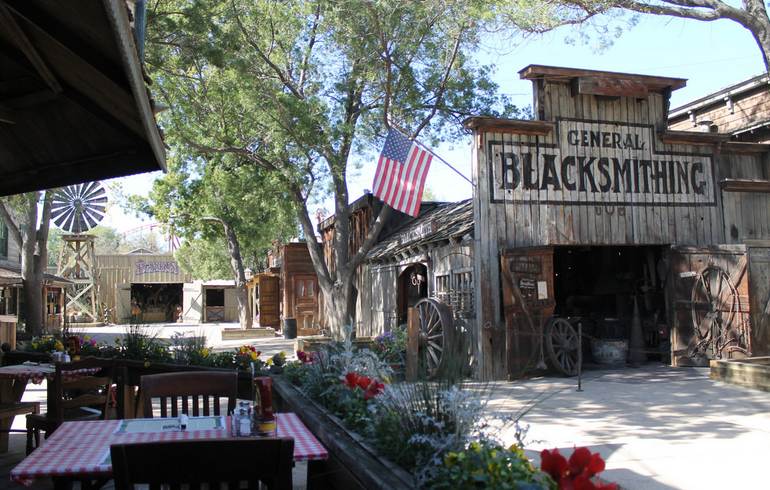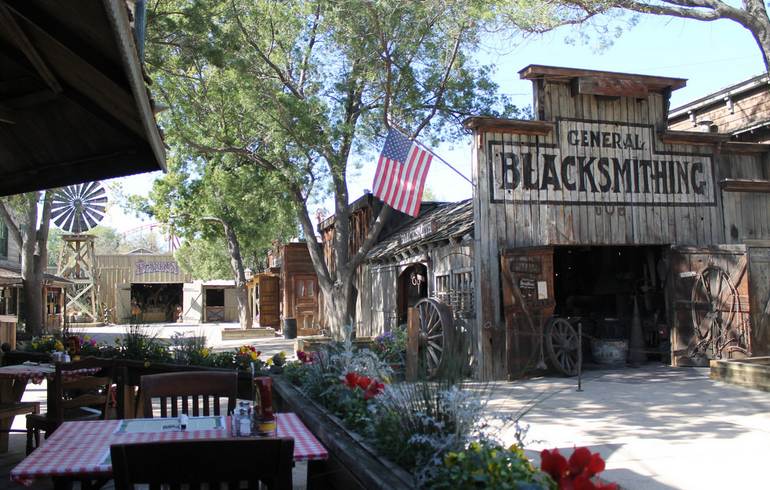 Knott's Berry Farm Theme Park
Knott's is a favorite with both locals and out-of-state visitors. For Southern California's oldest theme park, Tickets are half the price of Orange County's other big-dollar theme park.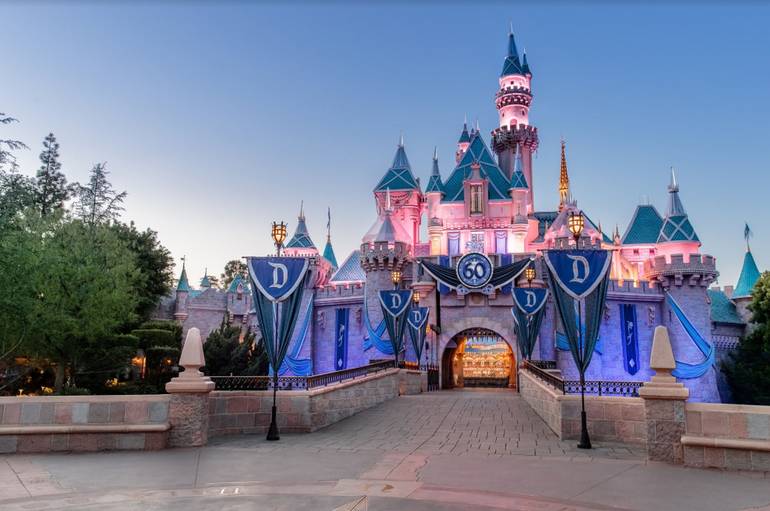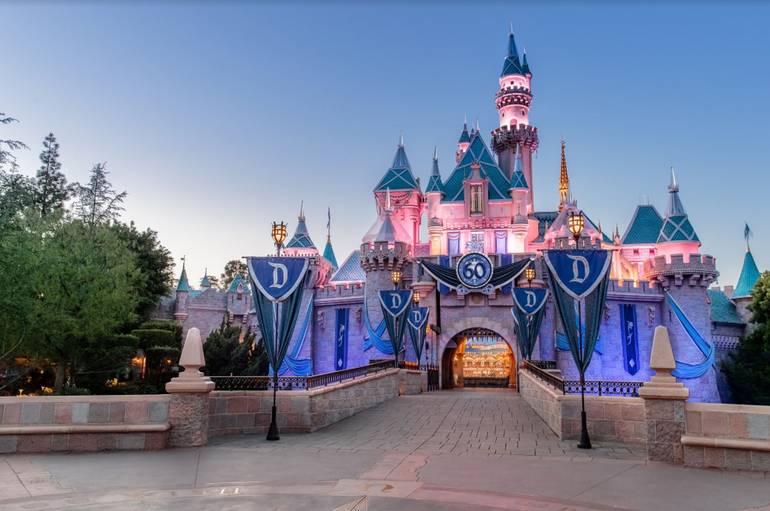 Disneyland® Resort Anaheim
Situated on 75 acres of what used to be orange groves, Disneyland® has seen many changes since it opened back on July 17, 1955. Today the theme park features eight "lands" or sections, each with its unique theme. It's expensive to spend a day at Disneyland® but a must-do for out-of-town visitors.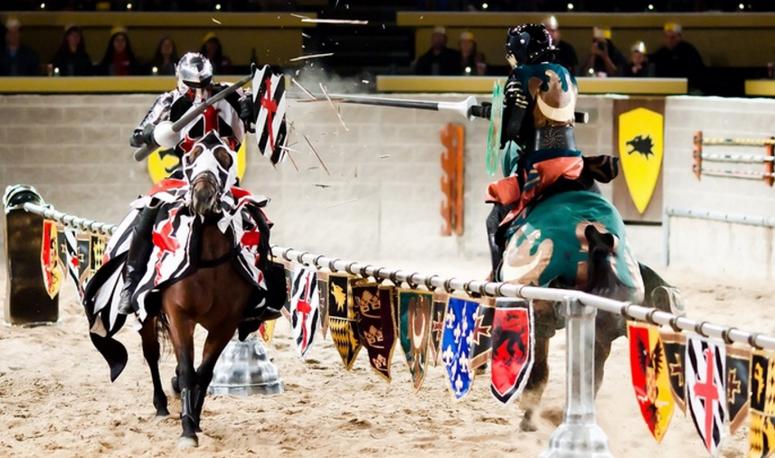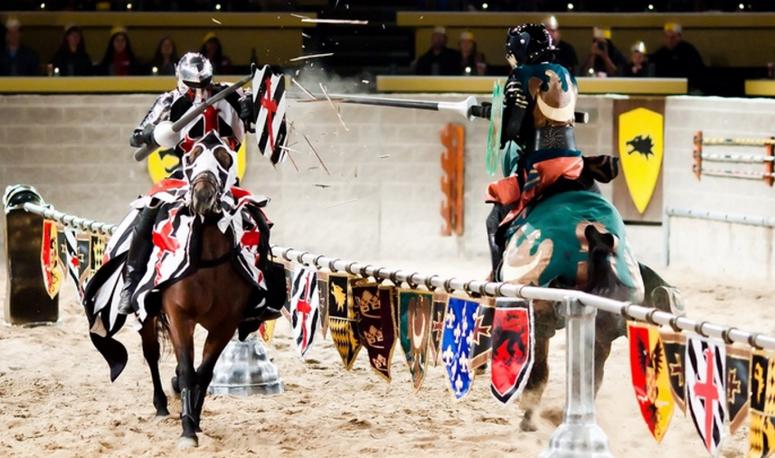 Medieval Times Dinner Show
This fabulous dinner shows a tournament between Knights of the Realm in the flag toss, ring toss, and javelin throw, followed by some jousting with authentic medieval weapons. One knight is left to claim the title of New Champion.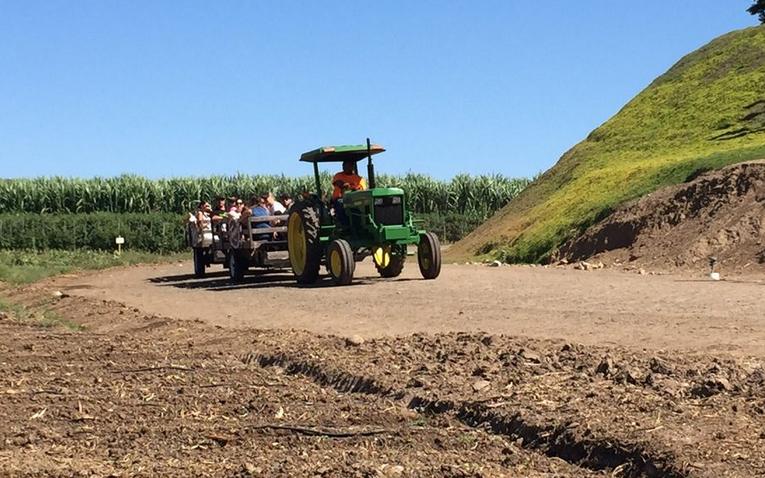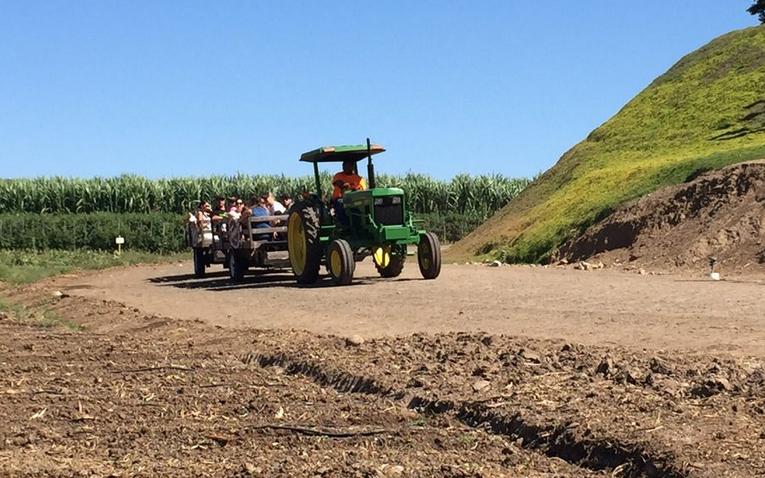 Tanaka Farms U-Pick Tours
Tanaka Farms is one of the few remaining family operations left in Orange County. Depending on the season, you will find organic strawberries, tomatoes, watermelon, and pumpkins. Tractor-pulled farm tours are a popular family activity.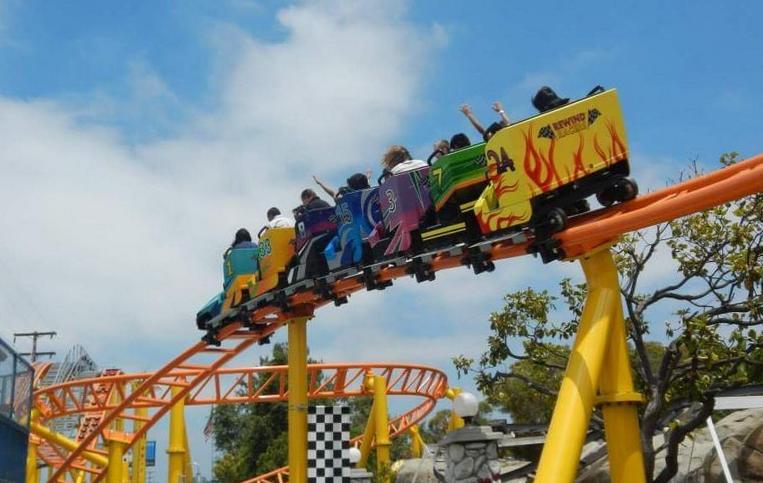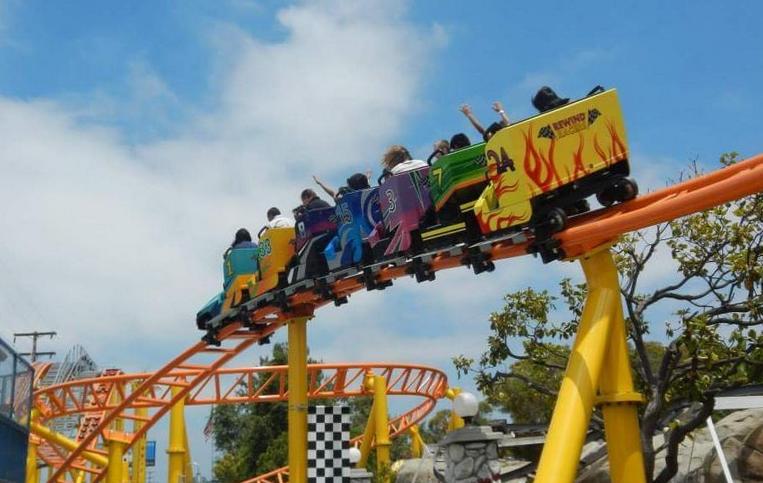 Adventure City Anaheim
Adventure City is best suited for children under 12. Some of the rides parents can hop on with their kids; others are just for children. Admission includes unlimited use of all rides, shows, and attractions except the arcade and Mount Adventurous.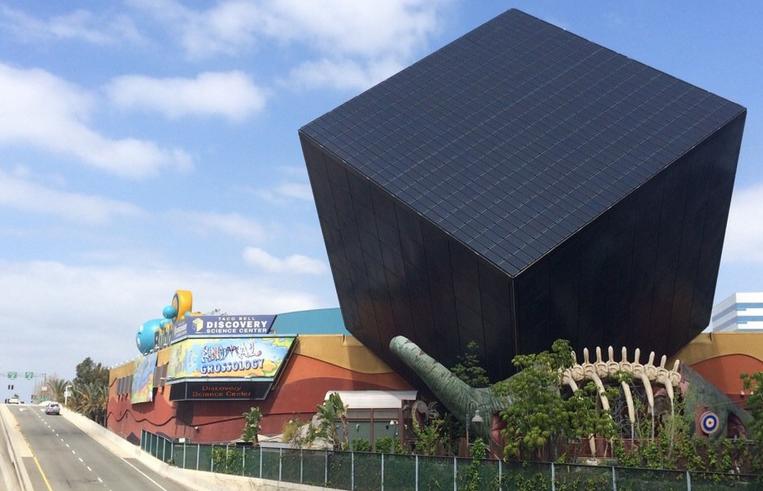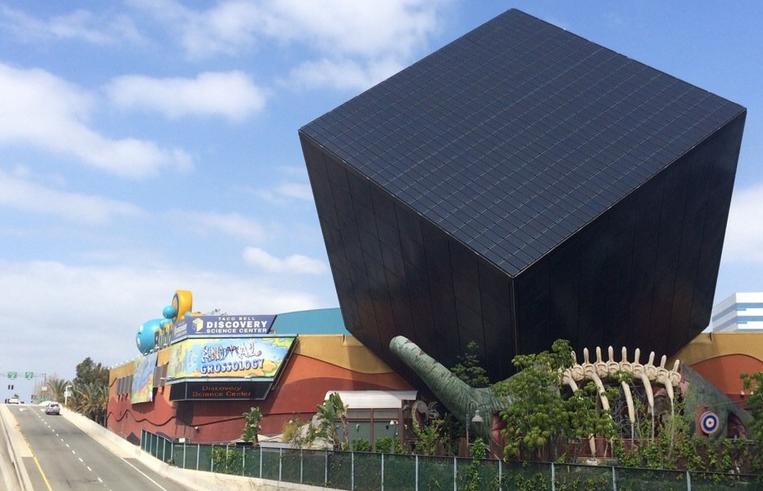 Discovery Cube Santa Ana
Family fun for kids of all ages. It's hard not to miss the science center with its giant black solar cube hanging out over the freeway. Inside the center, there are two floors with more than 150 interactive exhibits.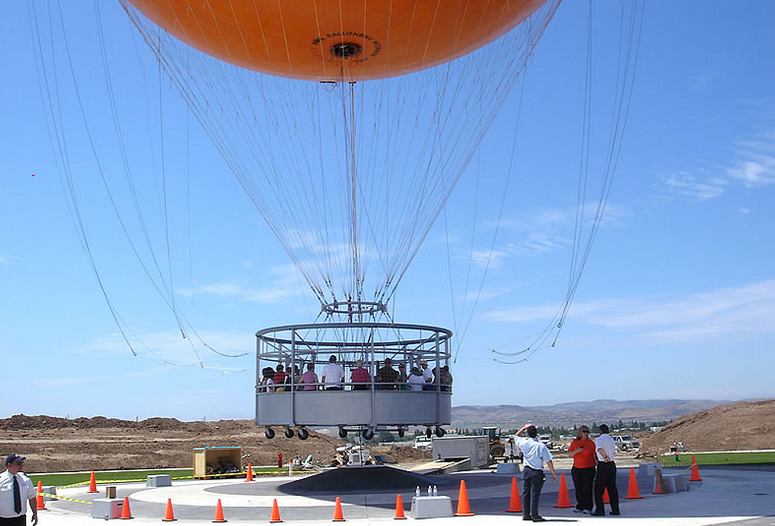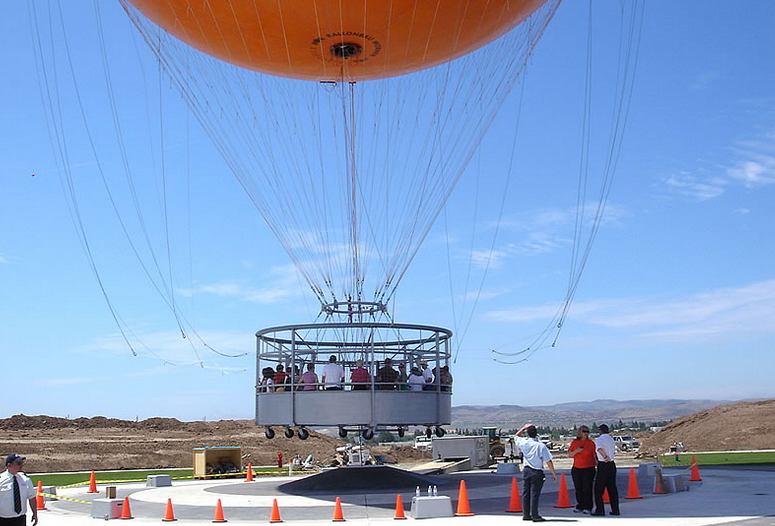 Big Orange Balloon Ride
Balloon riders climb aboard the 30 passenger gondola and float 400 feet in the air. Another attraction near the balloon ride is the Great Park Carousel. Up to 36 passengers can ride the Carousel, and it's also wheelchair-accessible.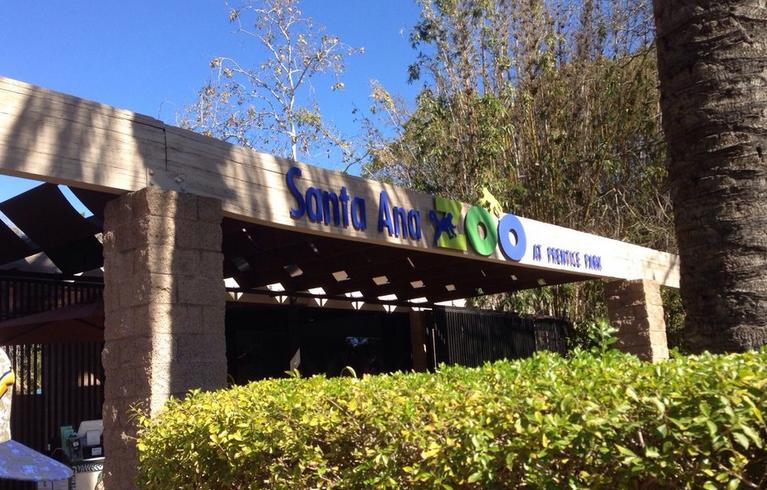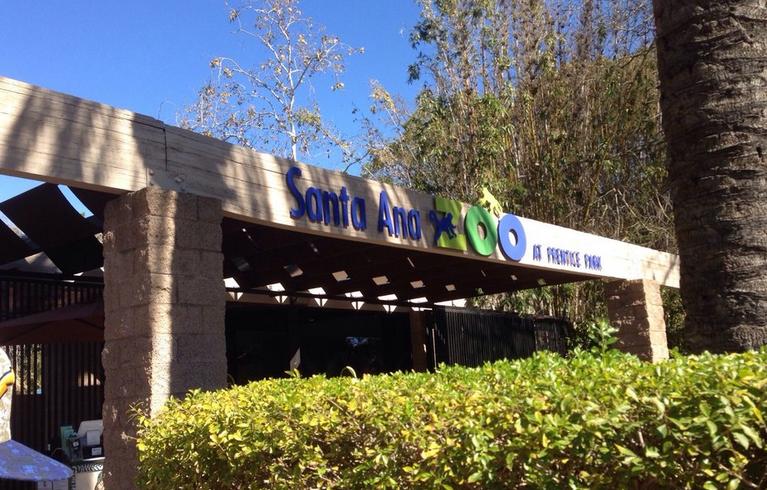 Santa Ana Zoo Prentice Park
The Santa Ana Zoo displays 90 different species in 35 exhibits and is a great place to introduce younger children to the wonders of the zoo.  Allow about three hours for your zoo visit. This will give you ample time to see all of the animals and ride the train.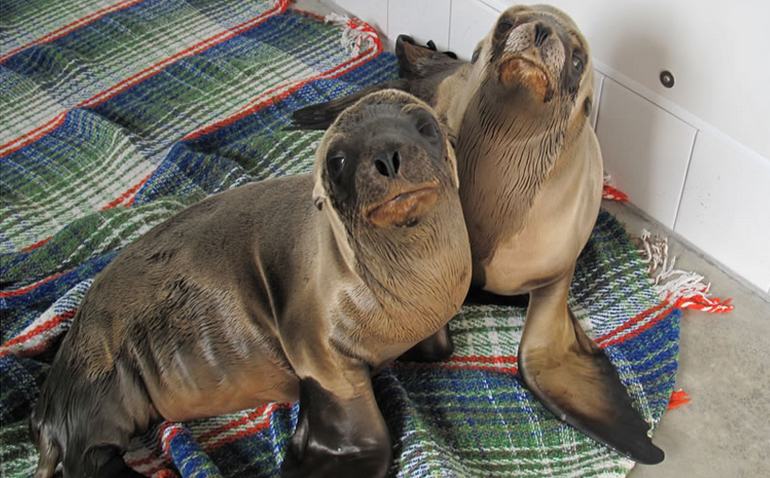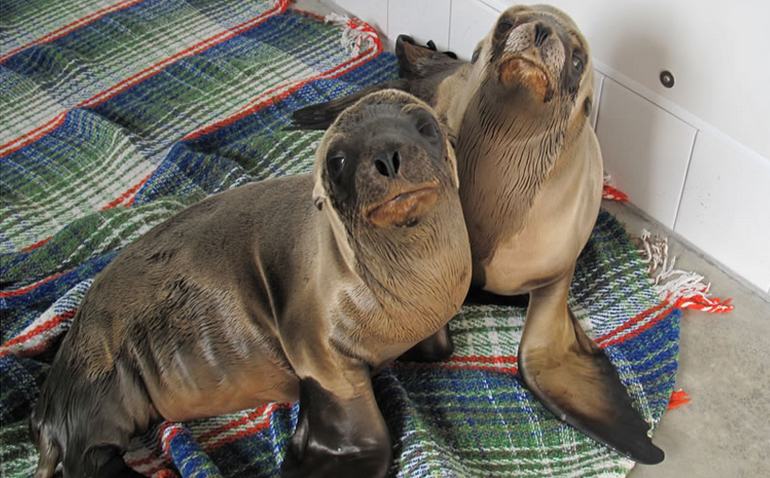 Pacific Marine Mammal Center
The center cares for and releases injured California seals and sea lions that become stranded along the Orange County coast. Visitors are welcome to stop by and check out the critters anytime between 10:00 AM to 4:00 PM. daily. Admission is free, but donations are gladly accepted.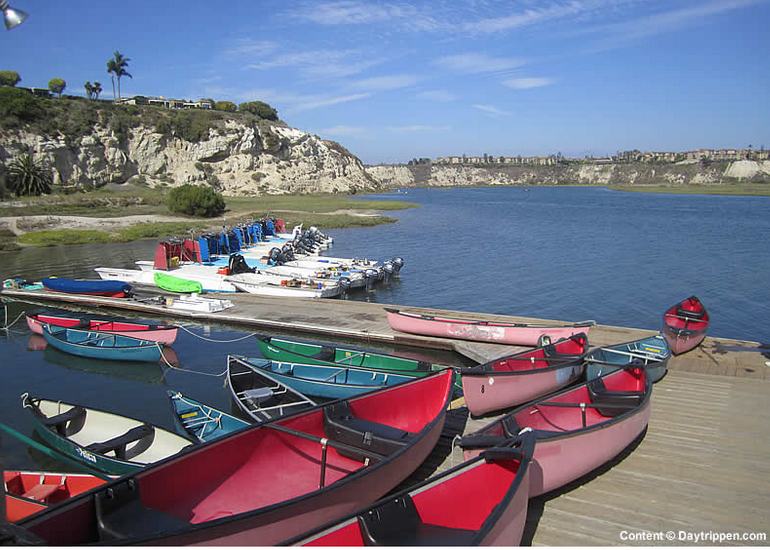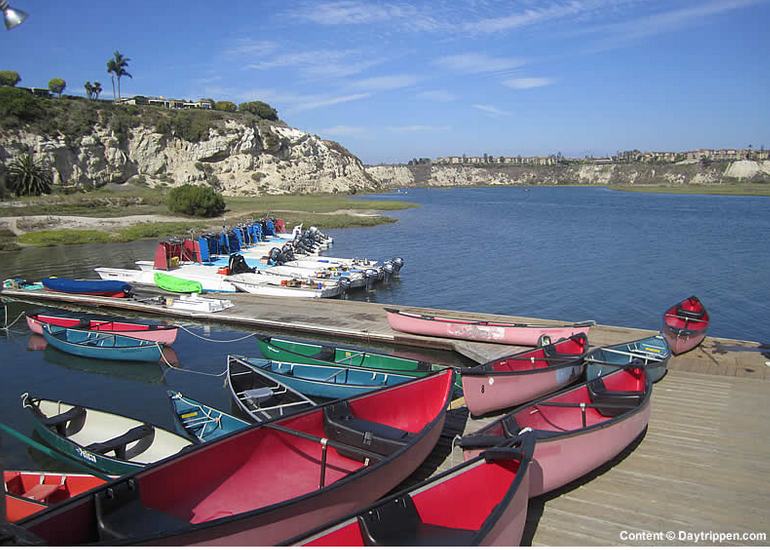 Newport Aquatic Center Kayak Rentals
Newport Aquatic Center is located at the Newport Bay Nature Preserve and Ecological Reserve entrance, spanning over one thousand acres of marshlands. Visitors to the Newport Aquatic Center can rent one or two-person kayaks by the hour.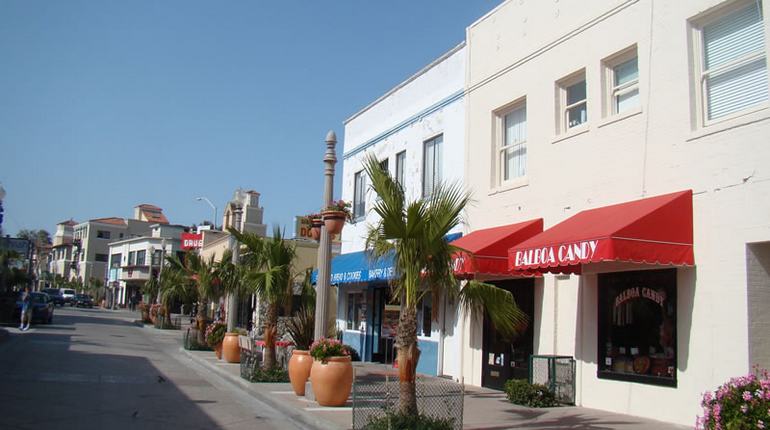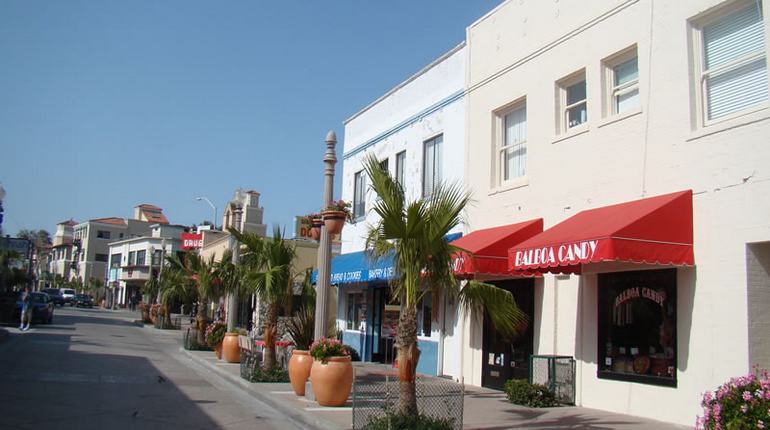 Balboa Island Day Trip

Getting to the Balboa Peninsula is part of the fun. Today, bridges connect Balboa Island to the Peninsula and the rest of the city, but the Balboa Island Ferry was the only way to get between the island and the Peninsula in the past.
Orange County Beach Camping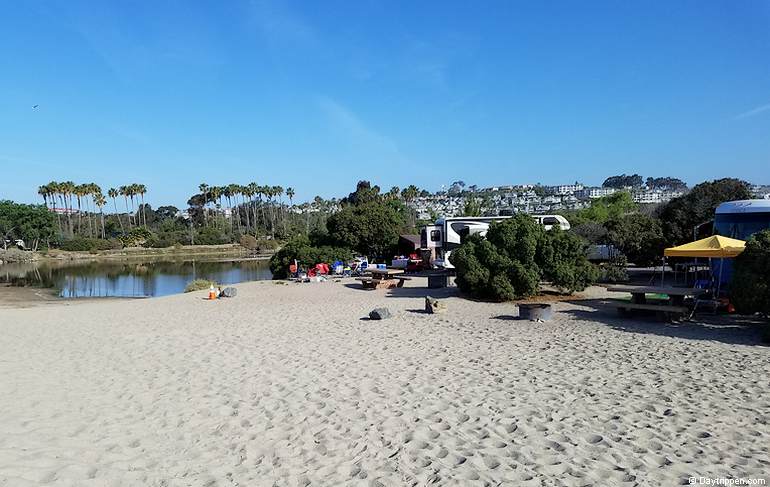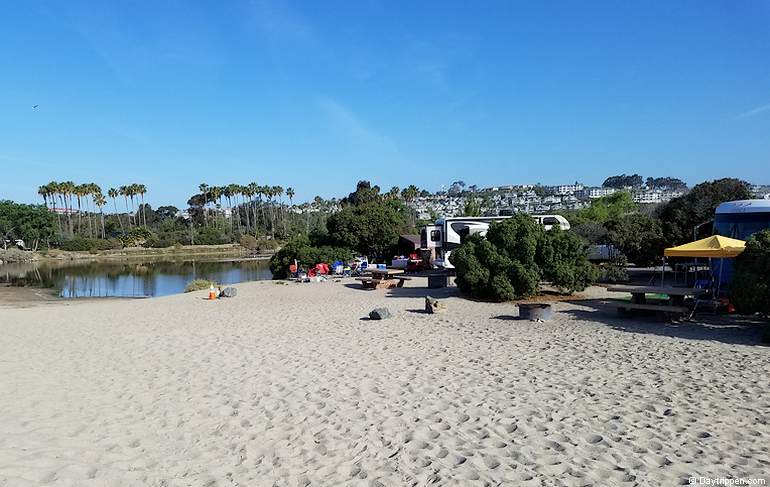 Doheny State Beach Camping
Doheny State Beach features 114 campsites. Not all sites are directly on the beach, but you will be only steps to the Pacific Ocean if you are lucky enough to reserve a beachfront campsite. If you are only visiting for a day trip, Doheny Beach has plenty of offers. Picnic tables, bike rentals, and a paved beach trail to San Clemente.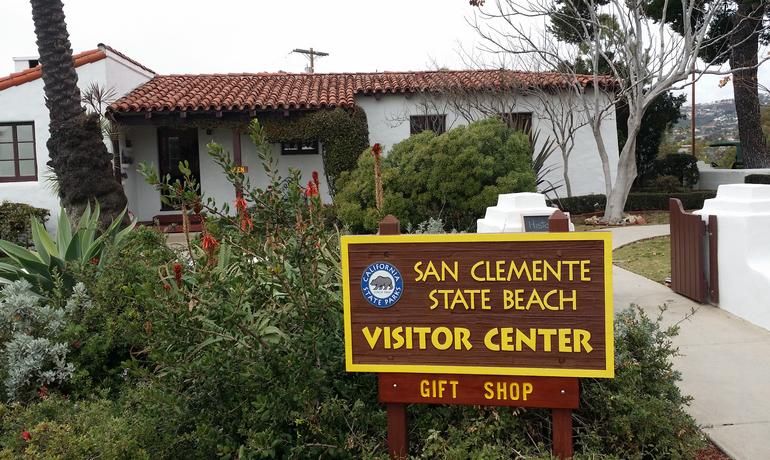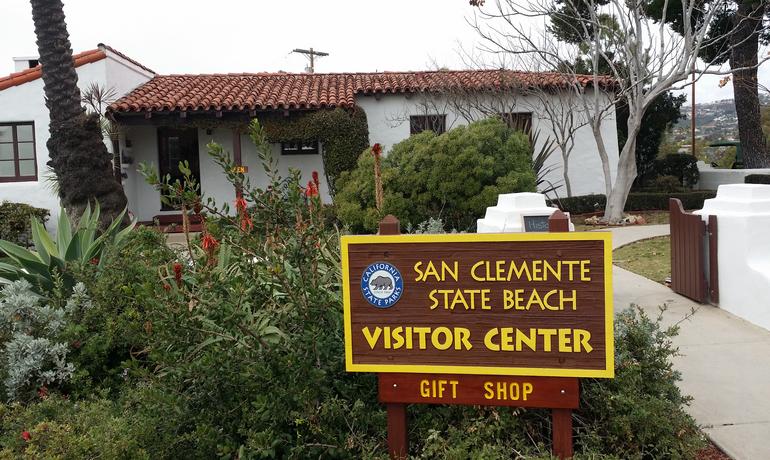 San Clemente State Beach Camping
Locals would like to keep this place to themselves, but the state of California has provided plenty of parking space so we can all enjoy this beautiful beach. The bluff-top campground features160 campsites. Most sites do not have a beach view; however, the ocean is visible if you can get a reservation next to the canyon.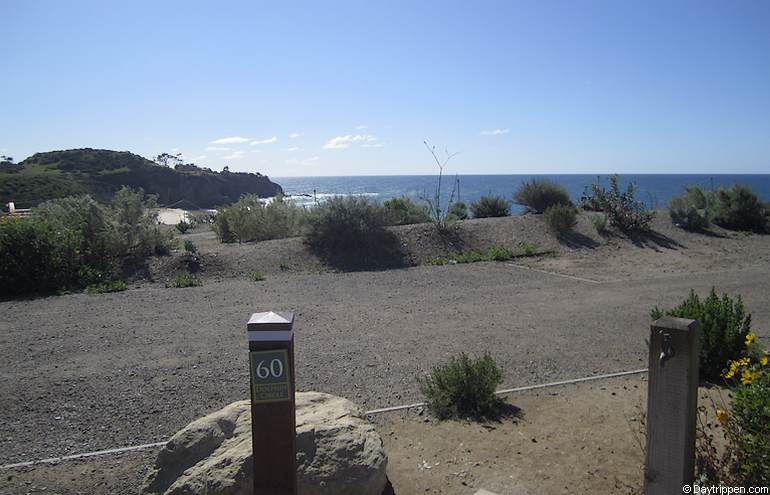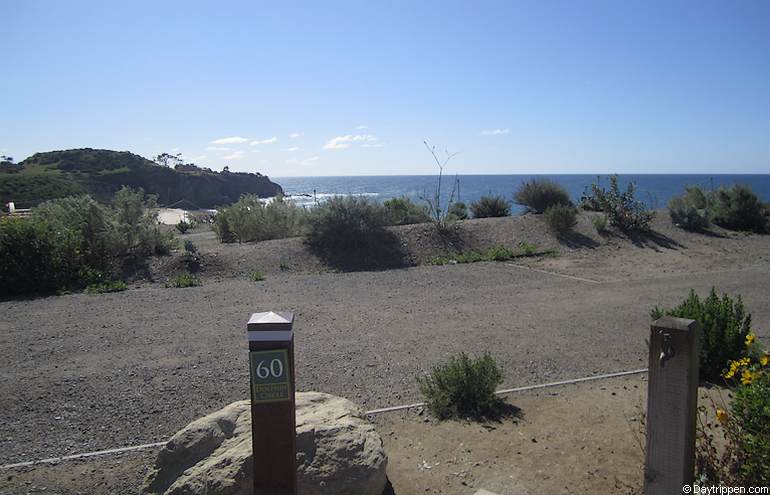 Moro Campground Crystal Cove
Moro Campground offers spectacular ocean views from all of its sixty campsites. Unlike some other beach campgrounds, there is no bad campsite. Everyone has an unobstructed view of the Pacific Ocean. Along with the bluff-top camping, a vast day-use area has 17 covered shade ramadas with picnic tables, 2 group pavilions, and an outdoor nature center.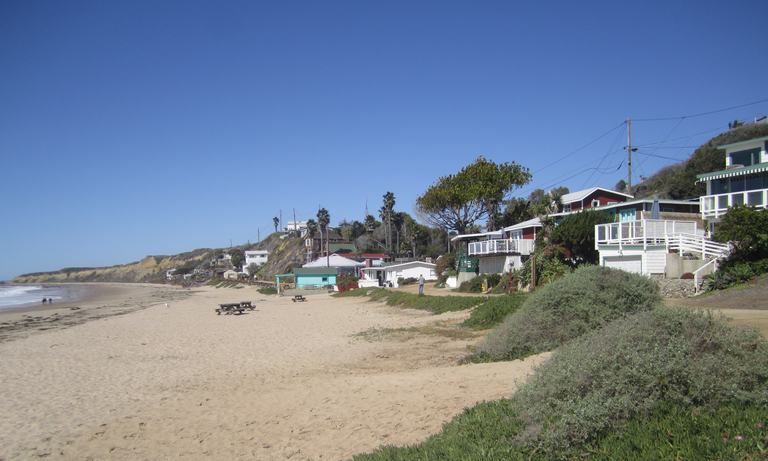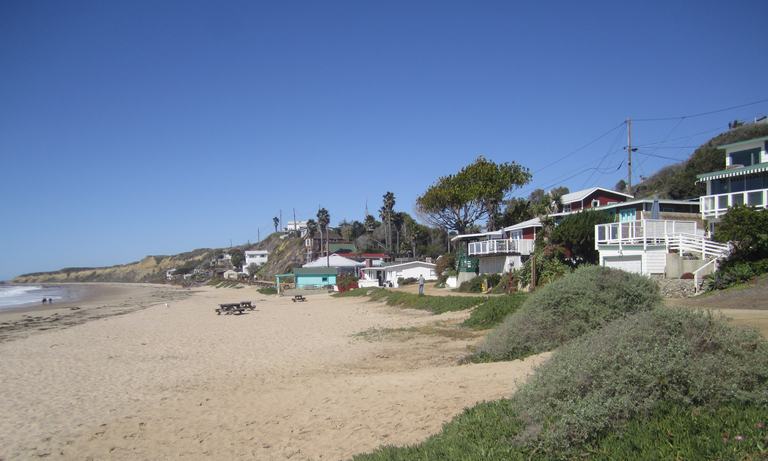 Crystal Cove Beach Cottages
Crystal Cove Beach Cottages are a hot item, and everyone wants to rent one. You have seen the pictures, read the guidebooks, and looked at all the reviews. You're ready to rent a beach cottage at Crystal Cove but have heard it's just about impossible to get a reservation. It may be easier than you think, so check out our rental guide.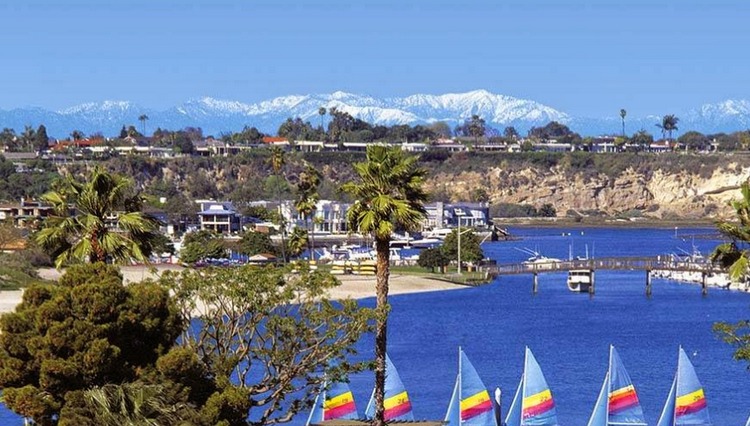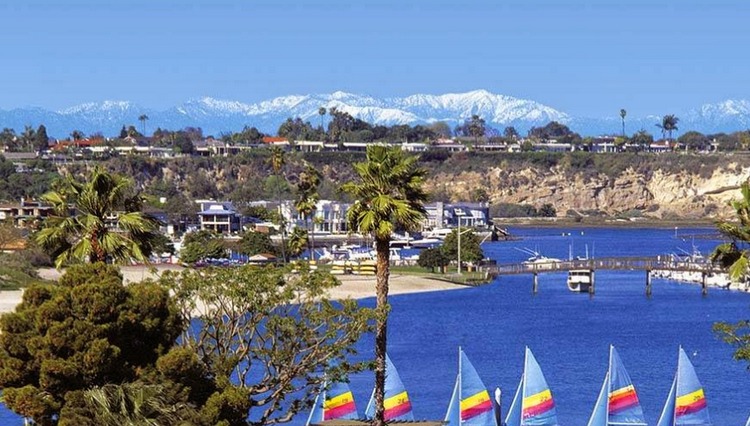 Newport Dunes Resort

Situated opposite of the multi-million dollar beachfront properties that line the golden coastline of southern Orange County's Pacific Coast Highway, the Dunes presents a 110-acre year-round aquatic playground at the entrance to the Back Bay nature preserve that the entire family can enjoy.
Orange County Parks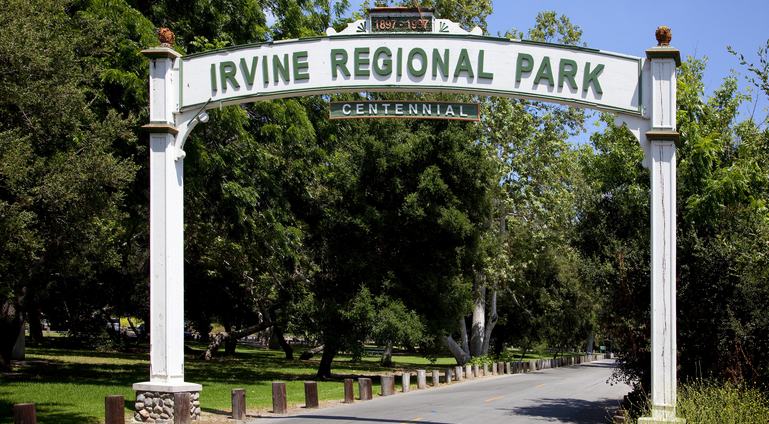 Irvine Regional Park
The 477-acre park contains some of the oldest coastal live oaks in Orange County, and the preservation of those trees led to the major renovations that the park has undergone. Activities include paddle boats, train rides, Orange County Zoo, hiking, and picnicking.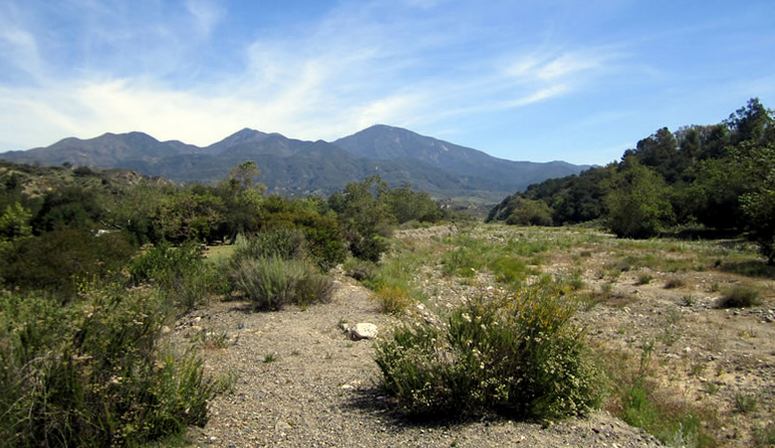 O'Neill Regional Park
Tucked away neatly under coast live oak and sycamore trees in Trabuco and Live Oak Canyons, O'Neill Regional Park serves both as a day-use picnic area as well as an overnight camping facility. O'Neill park has many seasonal activities, but the main draw is the picnic and campground facilities and an equestrian campground.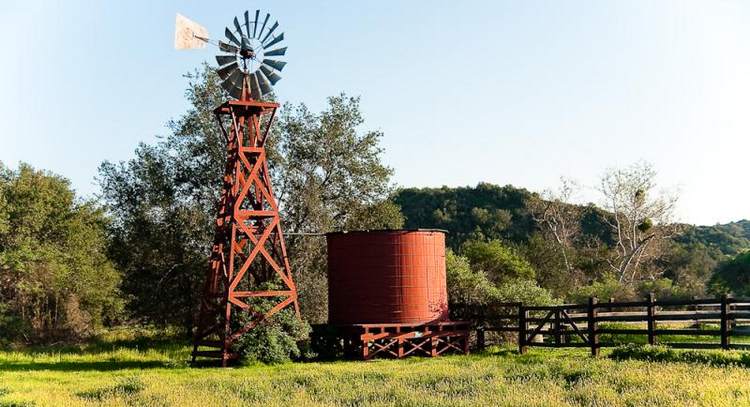 Ronald W. Caspers Wilderness Park
Ronald W. Caspers Wilderness Park is an expansive protected 8,000-acre wildlife preserve abutting the western coastal Santa Ana Mountains in the Cleveland National Forest. The park is accented with seasonal wildflower displays and running streams.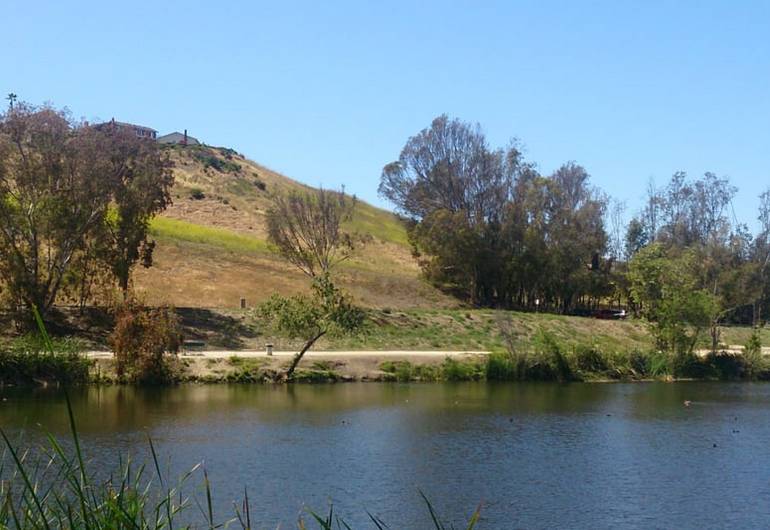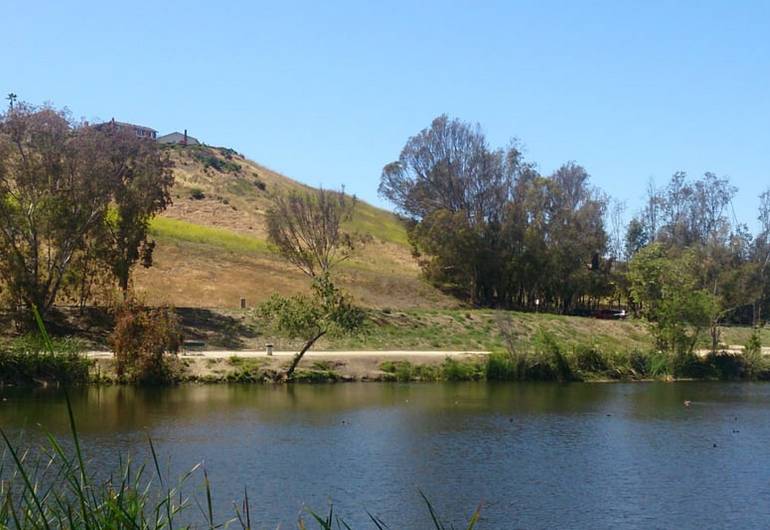 Laguna Niguel Regional Park
The lake at the Laguna Niguel Regional Park center is a secondary attraction to the lush emerald lawns, and sturdy Sycamore trees adorn the 236-acres surrounding it. This South Orange County Park is a perfect destination for a family day trip.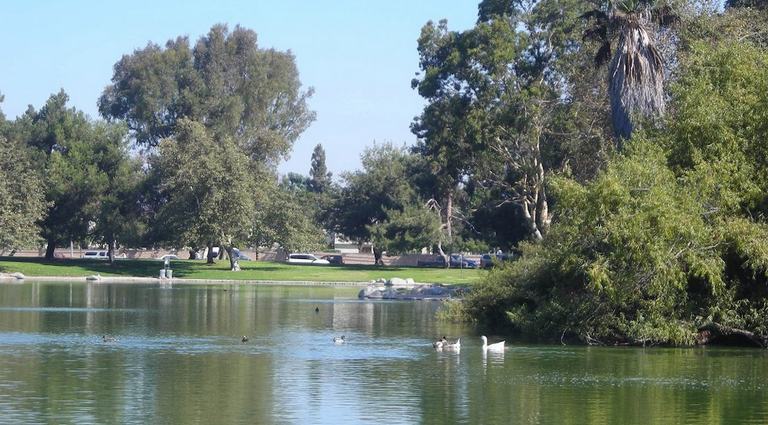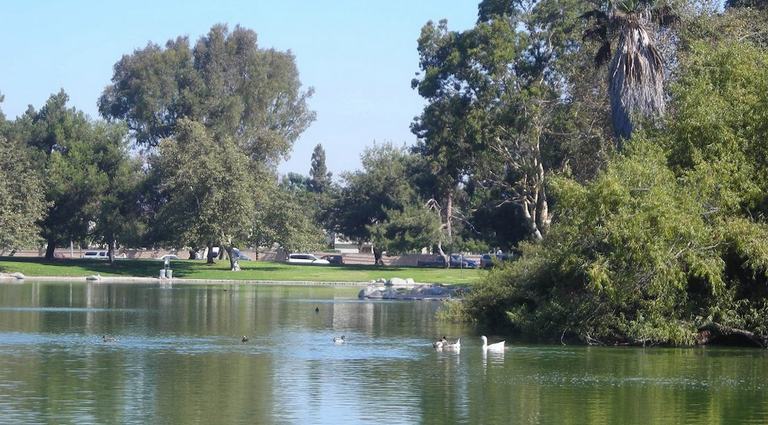 Mile Square Park Fountain Valley
Mile Square Park in Fountain Valley is a 640-acre urban oasis. Mile Square Park has three golf courses, tennis courts, soccer fields, baseball & softball diamonds, an archery range, and a wilderness area.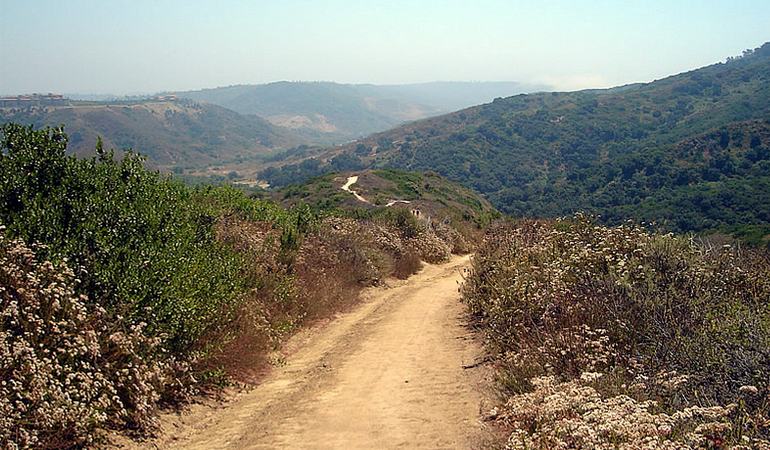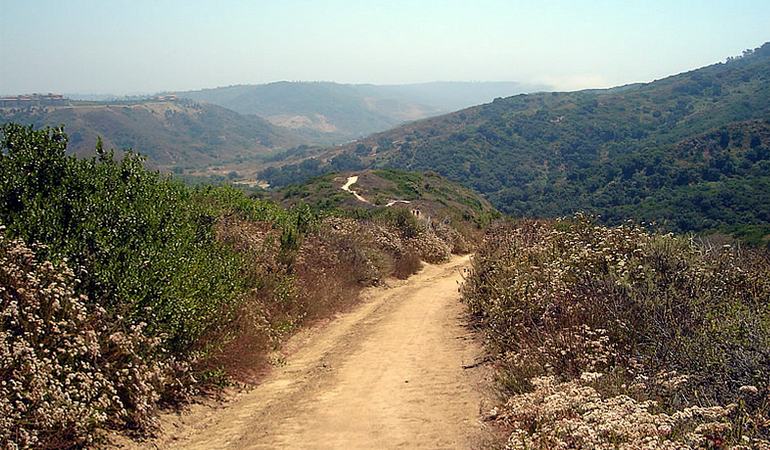 Aliso and Wood Canyon Park
Aliso and Wood Canyon is part of the 19,000 acres Laguna Coast greenbelt. The park has over 30 miles of trails, from moderate to strenuous. Aliso and Wood Canyon Park offer hiking, equestrian, and mountain biking.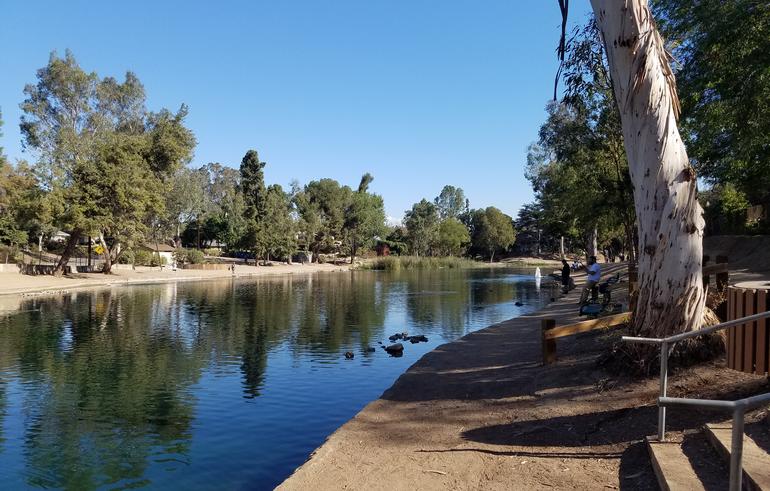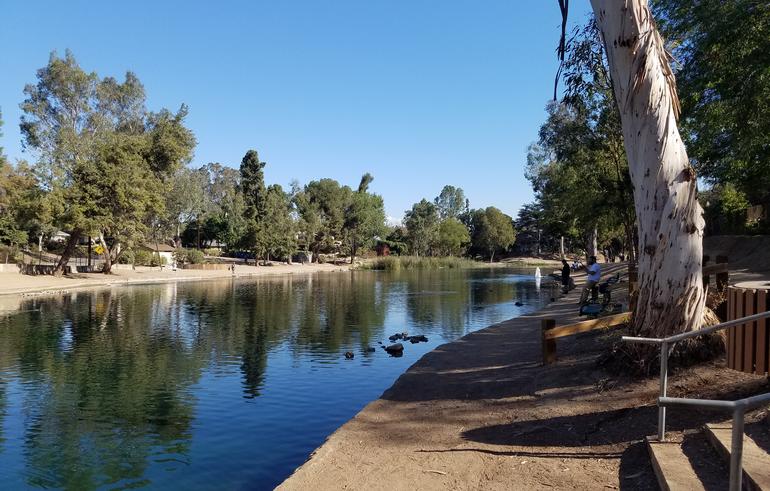 Laguna Lake Park Fullerton
Laguna Lake Park is a beautiful relaxing lake in the middle of Fullerton. Activities include fishing, picnicking, and hiking. The 7-acre lake is surrounded by mature trees that provide plenty of shade. Park benches are situated around the lake where you can sit and enjoy the view.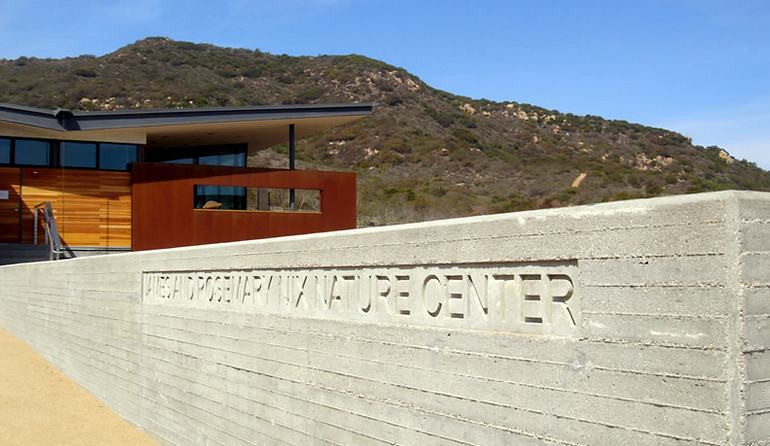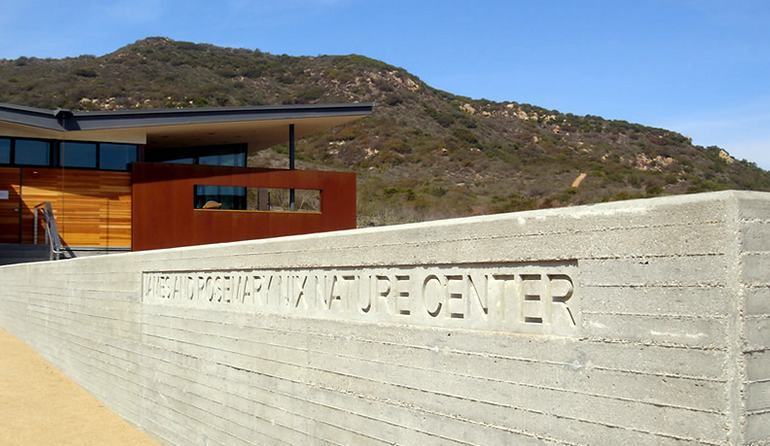 Nix Nature Center Laguna Canyon

The James and Rosemary Nix Nature Center is the headquarters for the Laguna Coast Wilderness Park. The center is the gateway for recreational users to explore the vast network of trails throughout the 20,000-acre South Coast Regional Wilderness.
Orange County Unique Eateries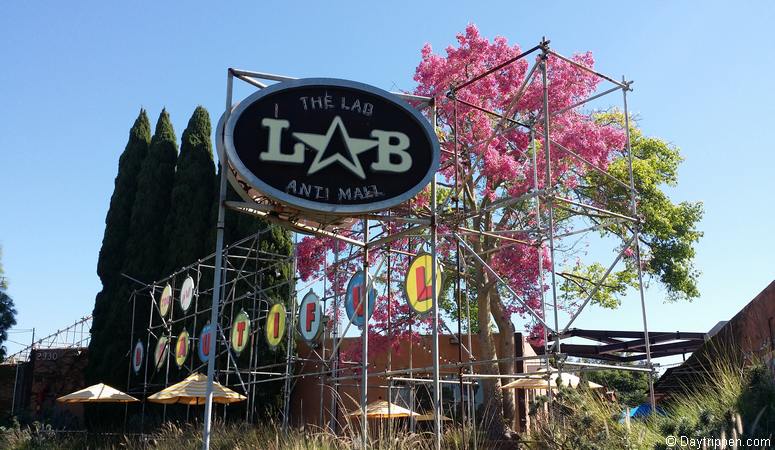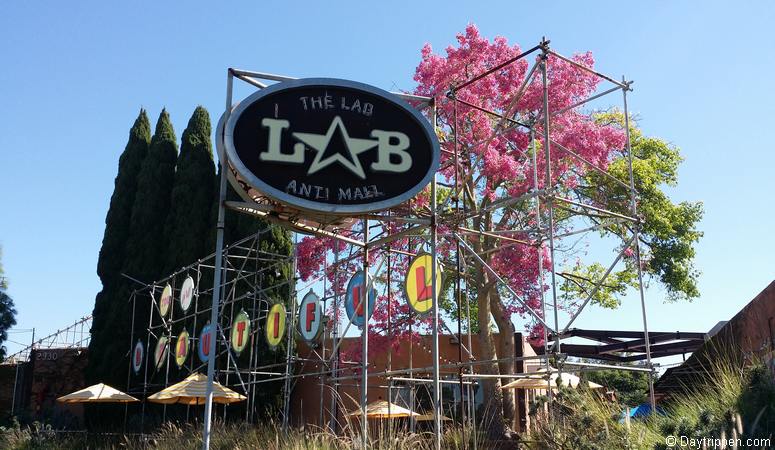 LAB Anti-Mall Costa Mesa
Shop till you drop, then Feast on creative Cuban cuisine at Habana washed down by a magnificent Mojito. Follow it up with a hand-crafted sweet treat. We highly recommend the Nutella macaroons created by the crew at Honey and Butter.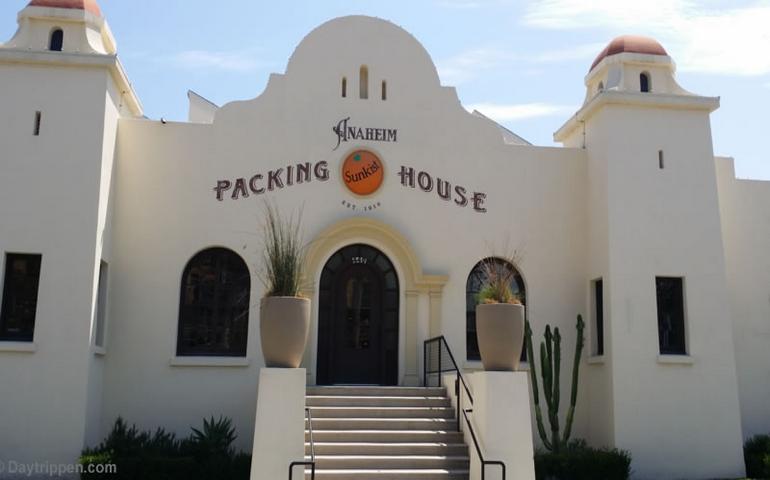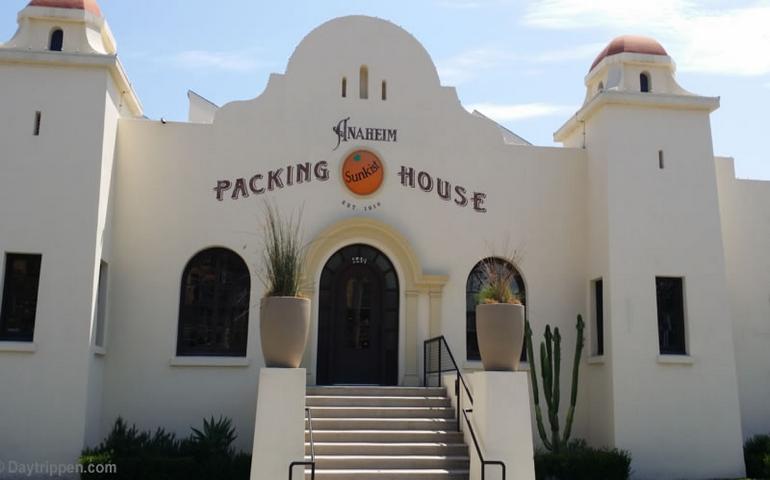 Anaheim Packing House
The Anaheim Packing House is a collection of eateries every foodie will love. The restored two-story building looks more like a greenhouse than a food center. Once inside, you will find the building packed with places to dine.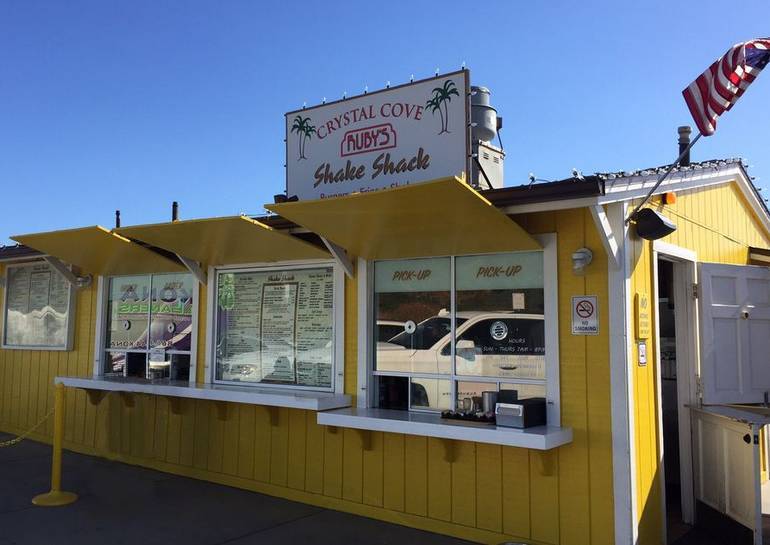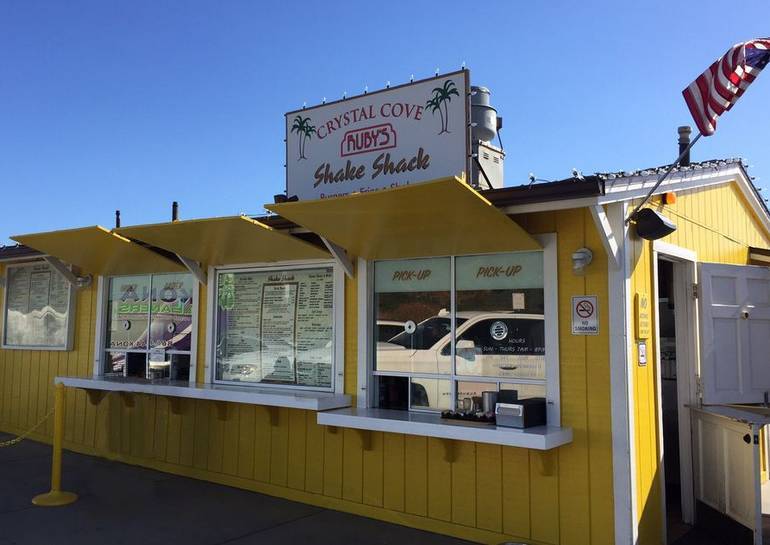 Shake Shack Newport Coast
Ruby's roadside diner is located on the bluff overlooking Crystal Cove Beach. Since the mid-1940's the Shake Shack has been a favorite stop for both locals and tourists. Before Ruby took over, the place was known as the Date Shack, and its signature drink was date shakes.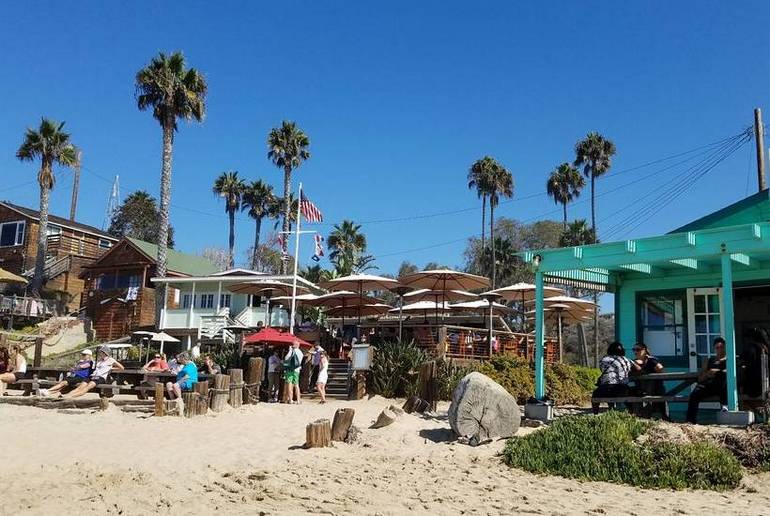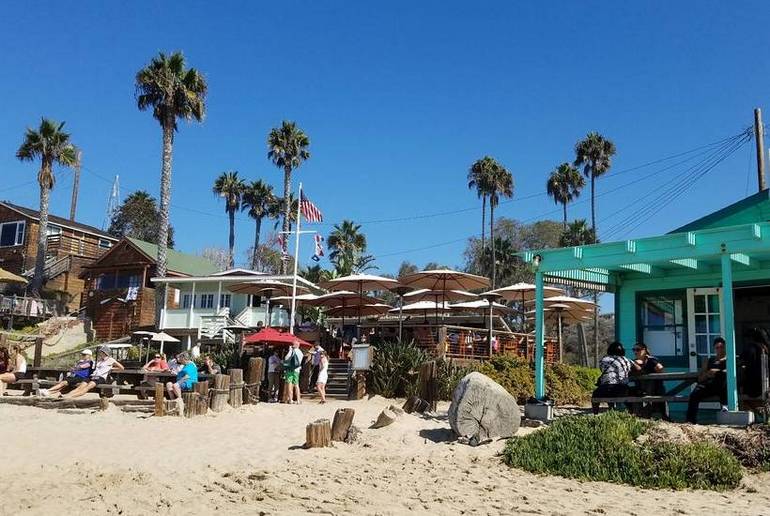 Beachcomber Restaurant Crystal Cove
Beachcomber Restaurant features oceanfront breakfast, lunch, and dinner. With its prime location, the restaurant can often have long waiting times. If you do have to wait, you will be handed a pager so you can take a stroll along the beach or sit at a picnic table on the beach promenade. Reservations are recommended when visiting the Beachcomber Cafe.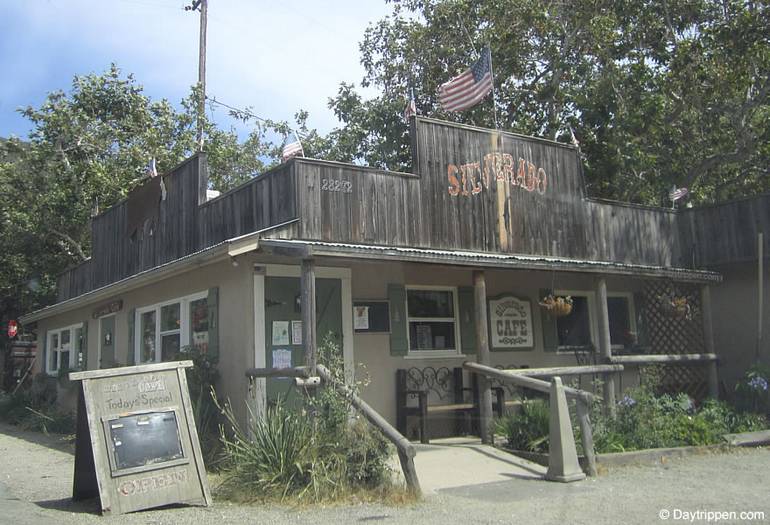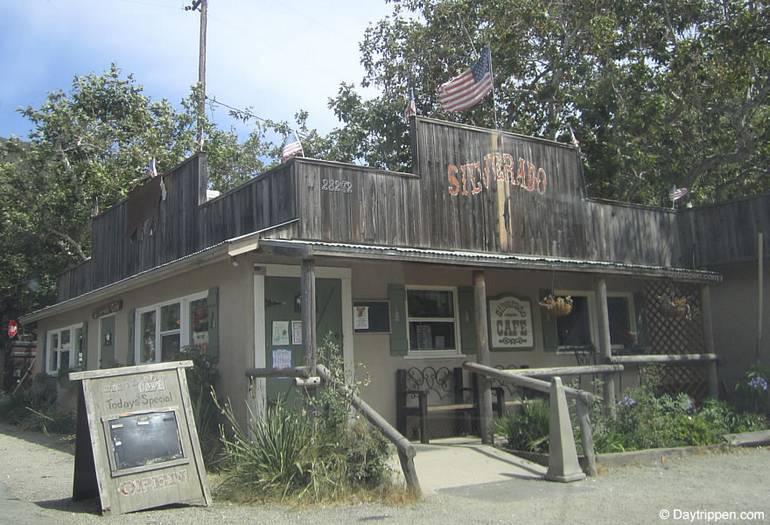 Silverado Canyon Cafe
The food here is your basic diner fare hamburgers, sandwiches, and breakfast items. Most customers are locals, but the price is right, and you don't find small-town diners like this in Orange County.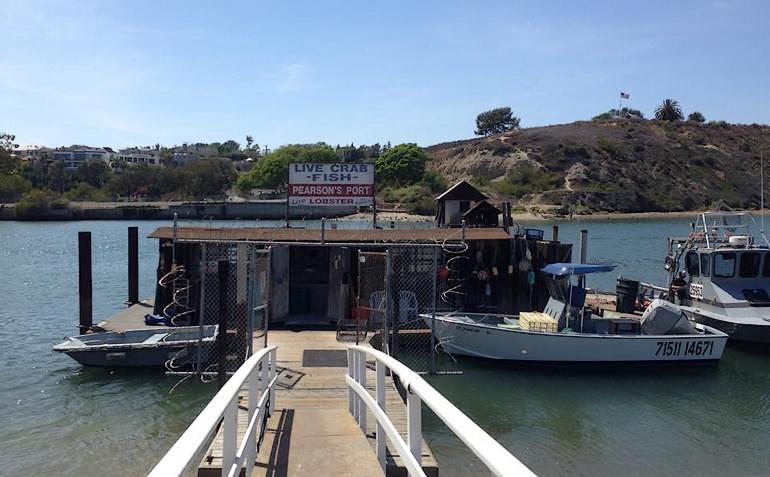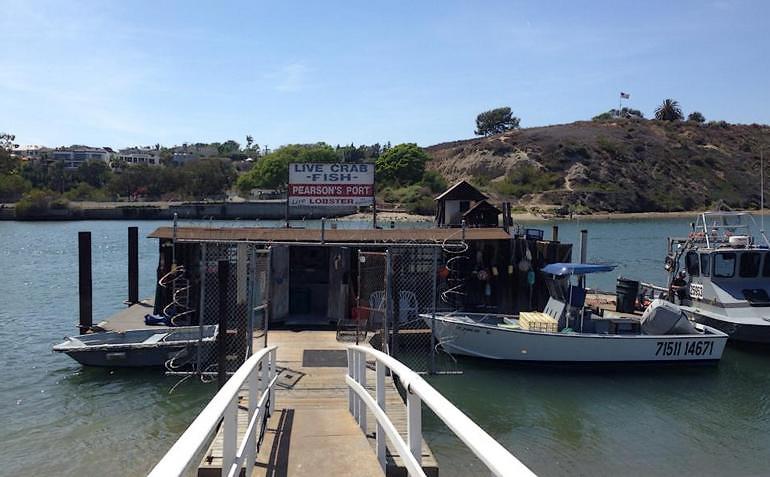 Pearson's Port Newport Beach
Along with living crab and lobster (in season), Pearson offers sea bass and buckets of prawns caught earlier that day.  Everything is super fresh; they usually sell out within a few hours so arrive early. No food is served at Pearson's. You will have to cook your seafood dinner or lunch at home or a hotel.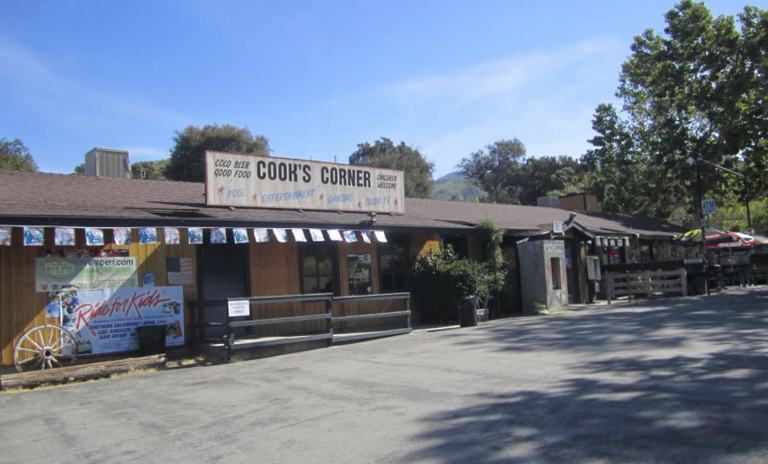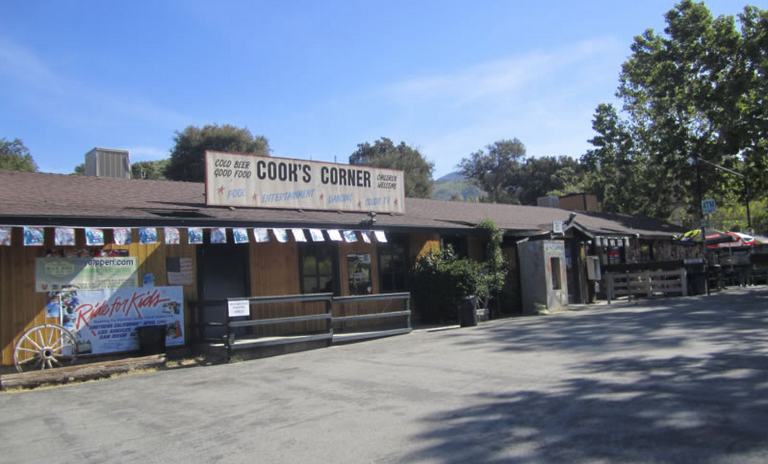 Cooks Corner Roadhouse

The bar is packed with bikers on weekends, and the parking is a lot jammed with hundreds of motorcycles. The crowd is usually friendly with a mix of weekend warriors and hardcore bikers: cold beer, breakfast dishes, burgers, and sandwiches.
Orange County Museums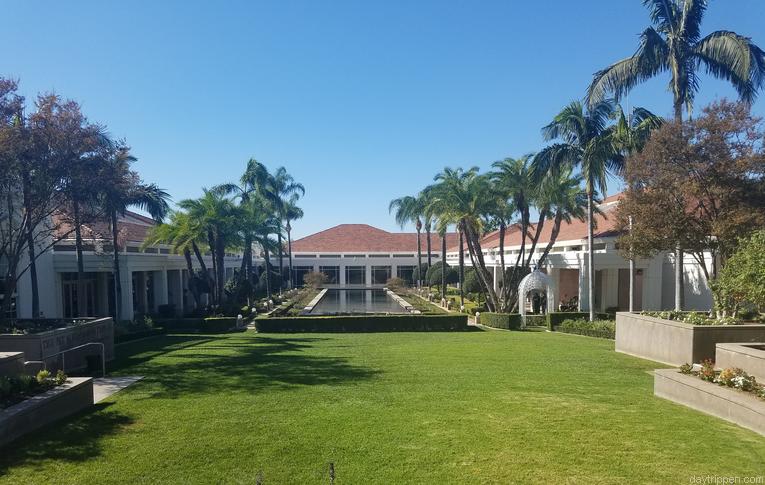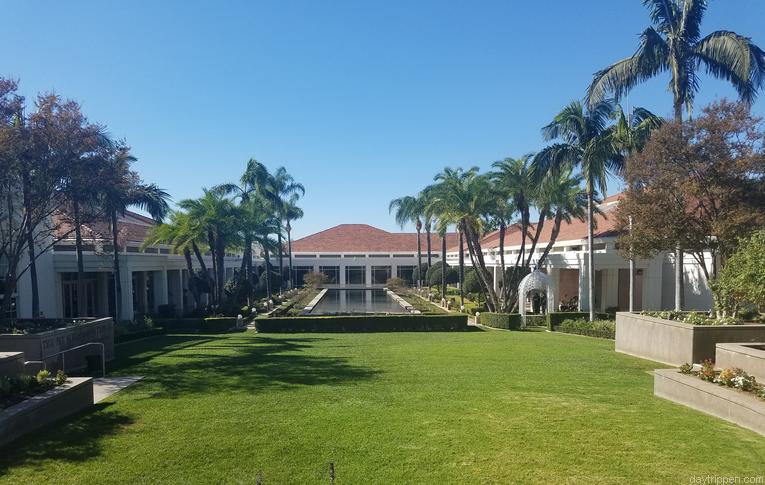 Richard Nixon Library
The original farmhouse where President Nixon was born is just a few steps away from his final resting place in the Nixon Memorial Garden. Inside the Library is the main gallery is where you can take a journey through history, exploring the many exhibits.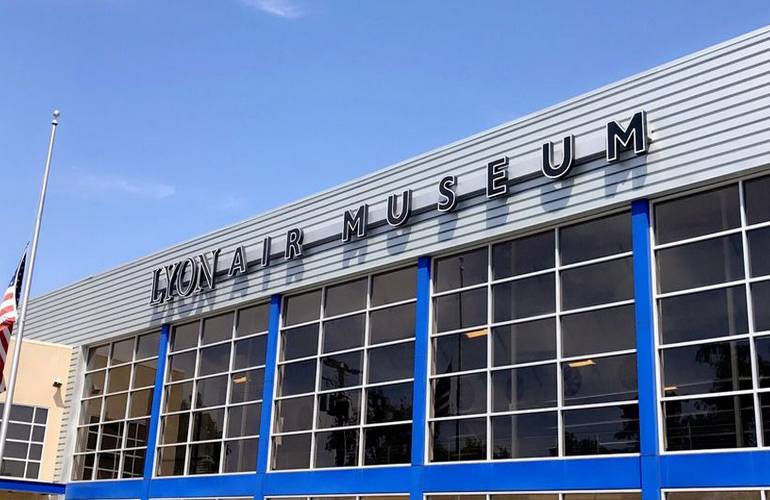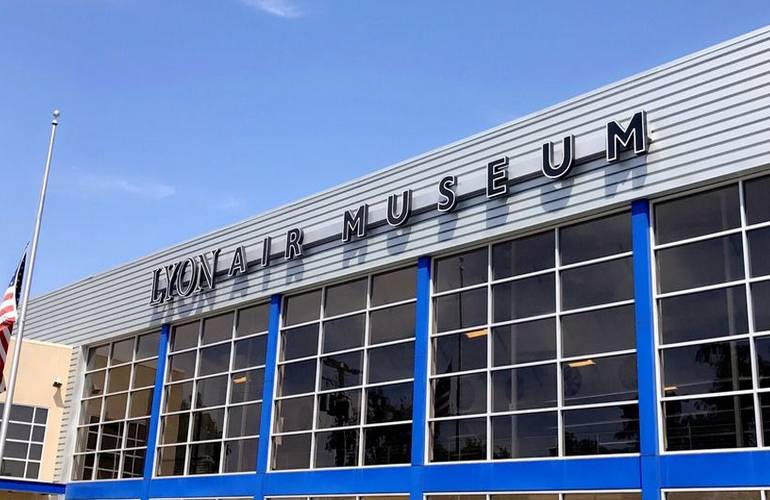 Lyon Air Museum
Lyon Air Museum is located adjacent to the runway at John Wayne Airport in Orange County. The Lyon Air Museum is housed in a thirty thousand square foot hanger designed to display William Lyon's collection of historic aircraft.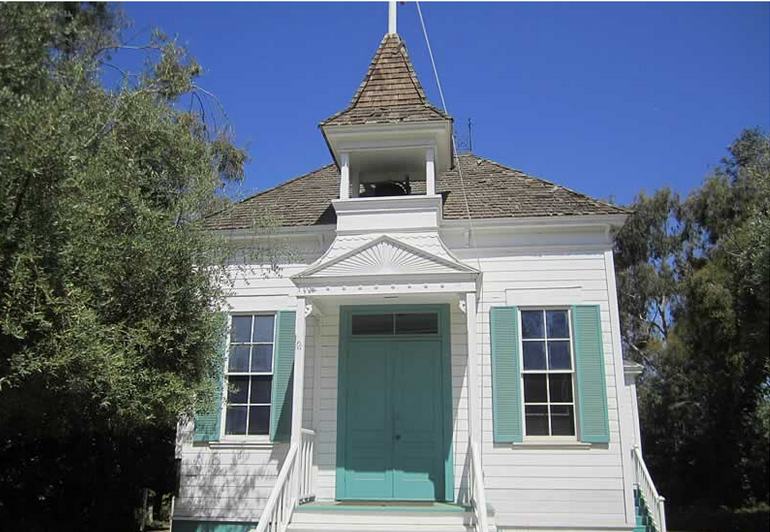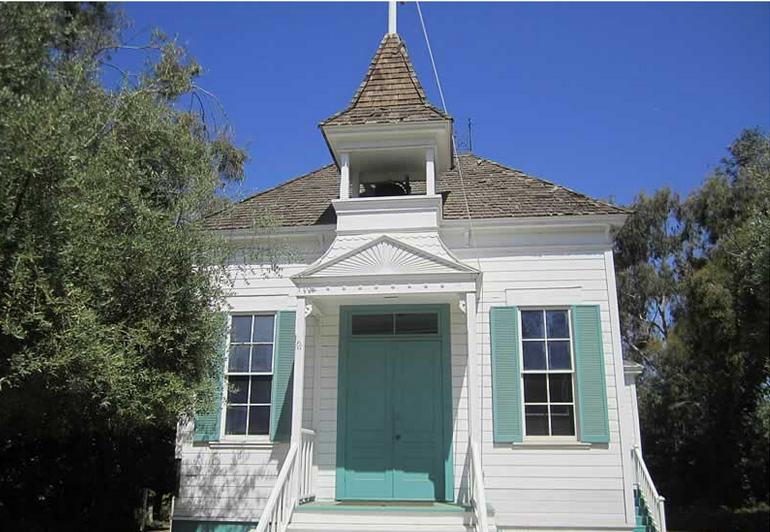 Heritage Hill Historical Park
Heritage Hill Park is tucked in between a shopping center and riding stable in Lake Forest, California. The park contains several historic structures, including the original El Toro one-room schoolhouse and St. George's Episcopal Church.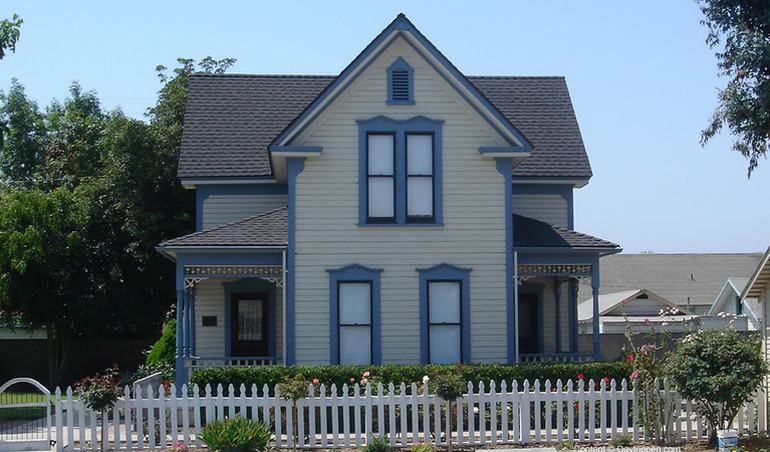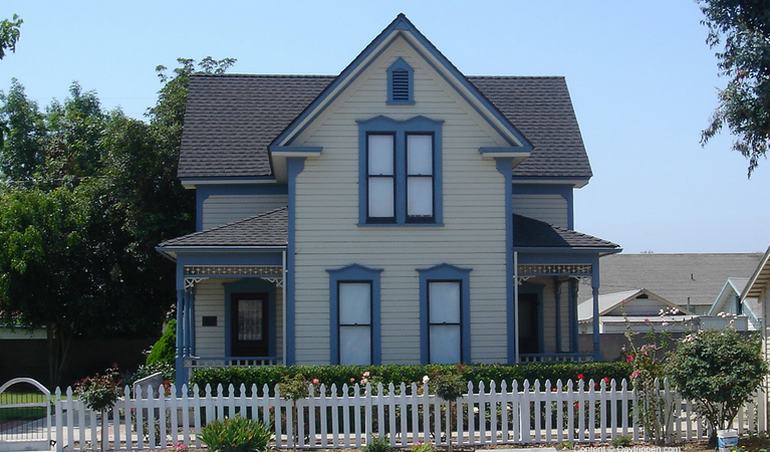 Stanley Ranch Museum
Stanley Ranch Museum is a look into the past of Garden Grove. Even though homes now surround the ranch, it doesn't take too much imagination to picture what the Garden Grove looked like 100 years ago. Nearby Stanley Ranch, you can also find Garden Grove's Historic Main Street.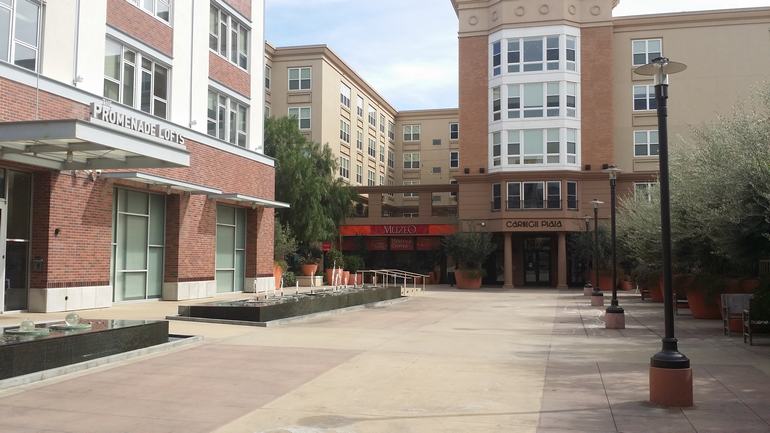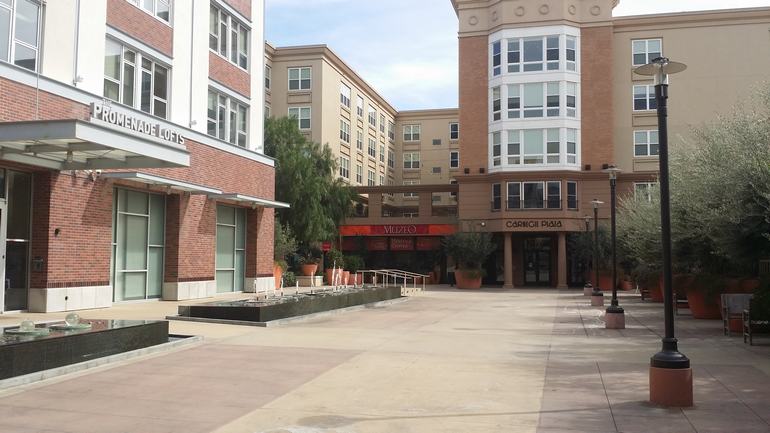 Muzeo Museum Anaheim

Muzeo in Anaheim is located in downtown Anaheim. Formally the Anaheim Museum and now expanded with a new modern building. The 25,000 square foot MUZEO complex includes Anaheim's original Carnegie Library built-in 1908.
Orange County City Guide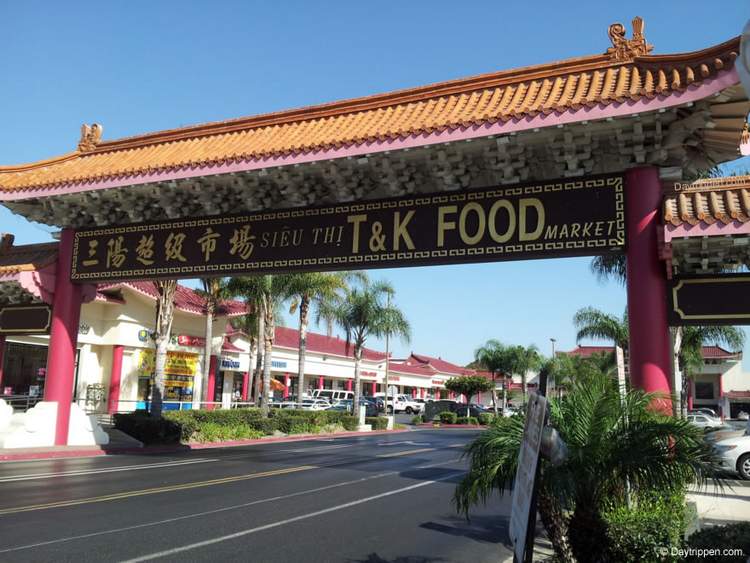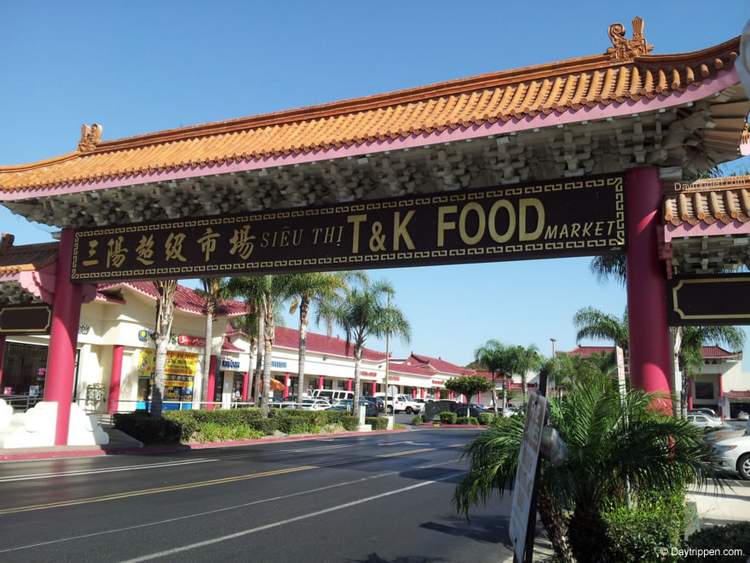 Little Saigon Westminster
Little Saigon has the largest concentration of Vietnamese shopping in the world outside Vietnam. This three-square-mile area has nearly 2,000 Vietnamese restaurants, shops, and businesses exploring. Start your visit to Little Saigon by visiting the Asian Garden Mall. Inside the mall, you will find a food court with a long row of grills, cafes, bakeries, and pho restaurants.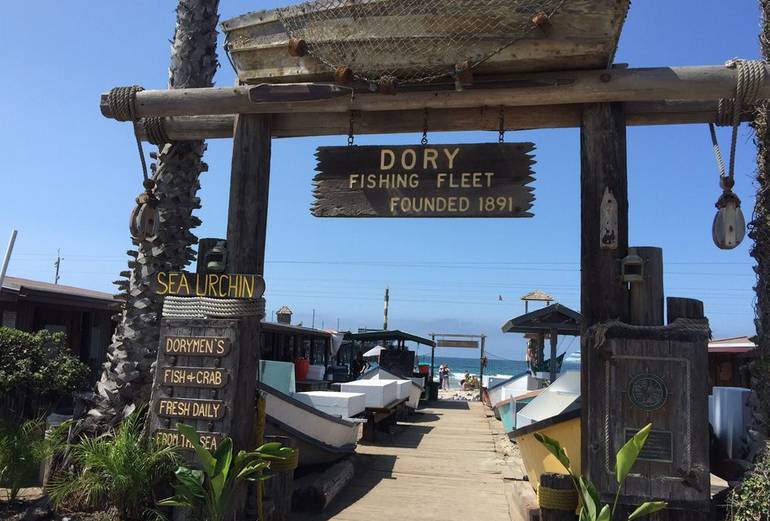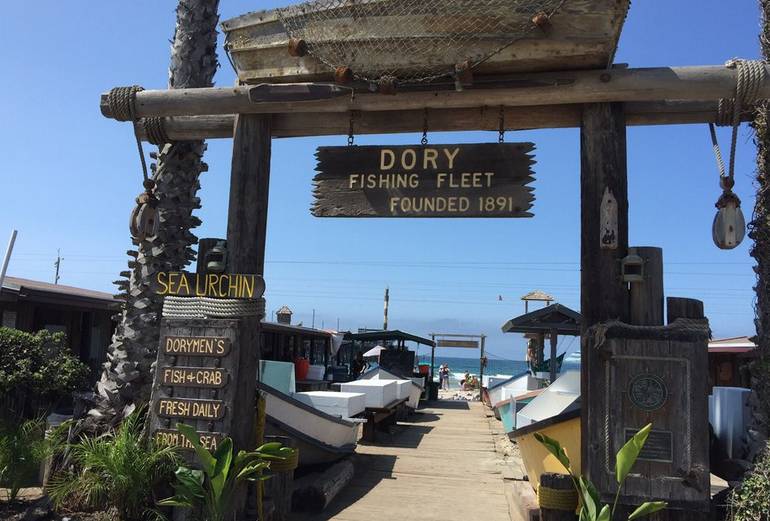 Newport Beach Orange County Day Trip
If you need a beach getaway but still need your creature comforts, Newport Beach, located in Orange County, is a great place to spend a day. It offers a bit more calm atmosphere compared to the other tourist haunts like Huntington Beach.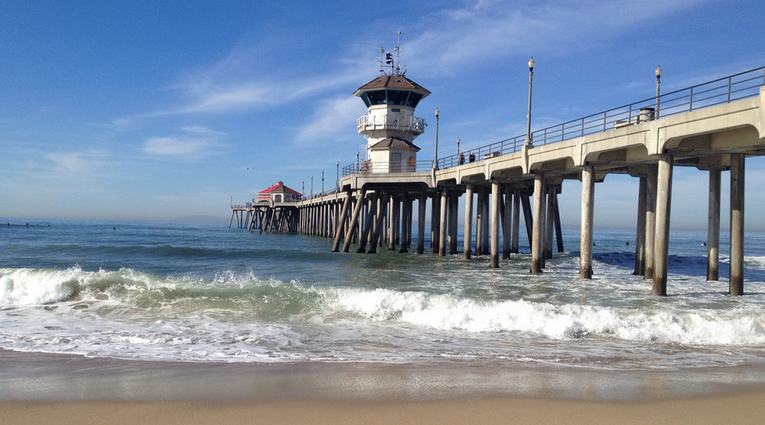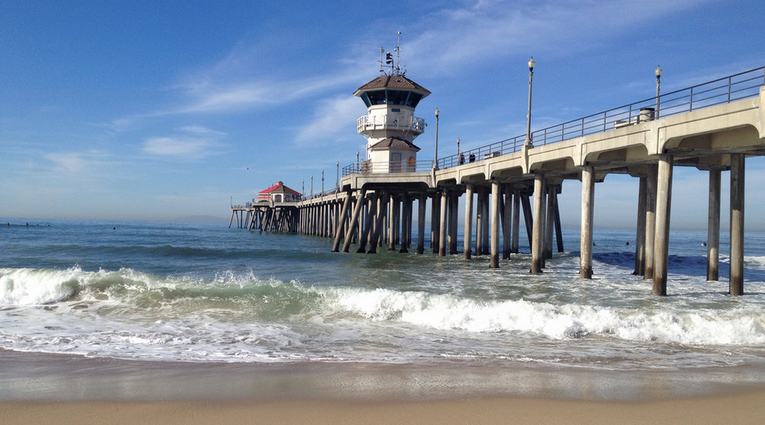 Huntington Beach
Huntington Beach, aptly named "Surf City USA," boasts over eight miles of wide, sandy beaches and is the longest stretch of uninterrupted beachfront anywhere on the West Coast. The climate is sunny and comfortable year-round and is one of the most popular surfing spots in California. Most recently, it has been home to the US Open Surfing Championships.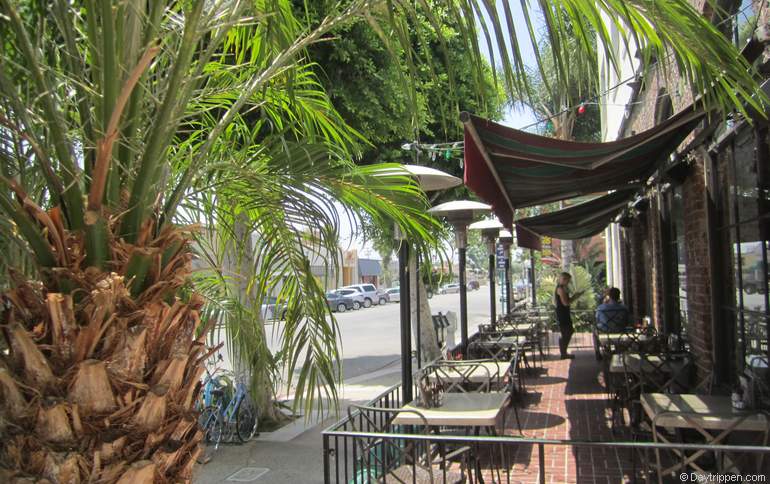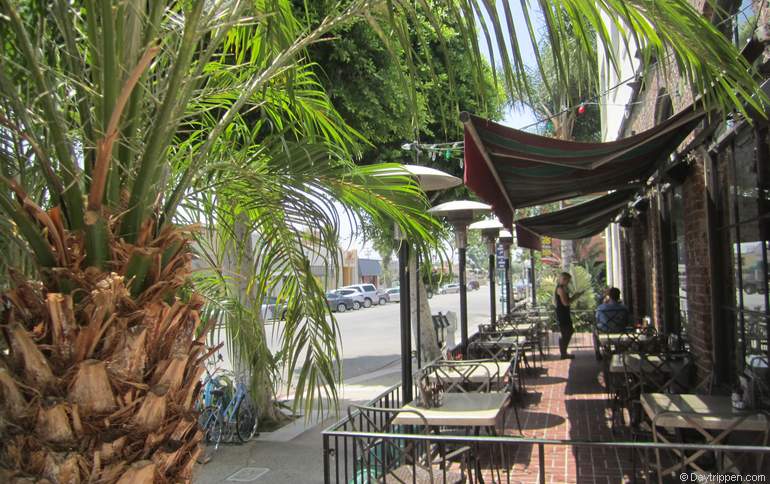 Fullerton Day Trip
Sometimes you don't have to look too far to find fun ways to spend a day with the family. The City of Fullerton, located in northern Orange County, is ideally situated for experiencing all that Southern California has to offer.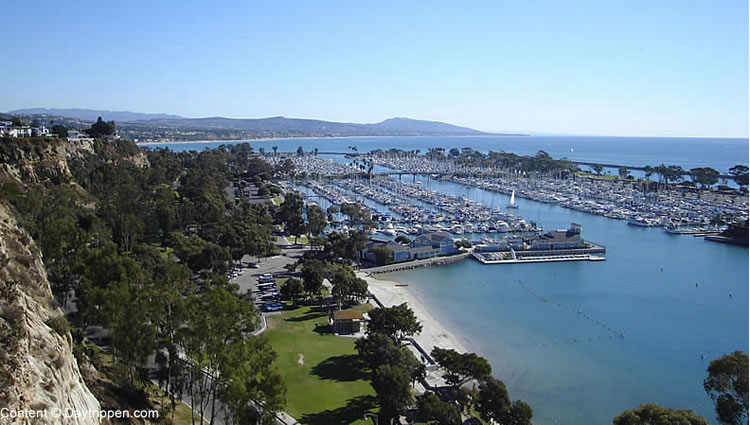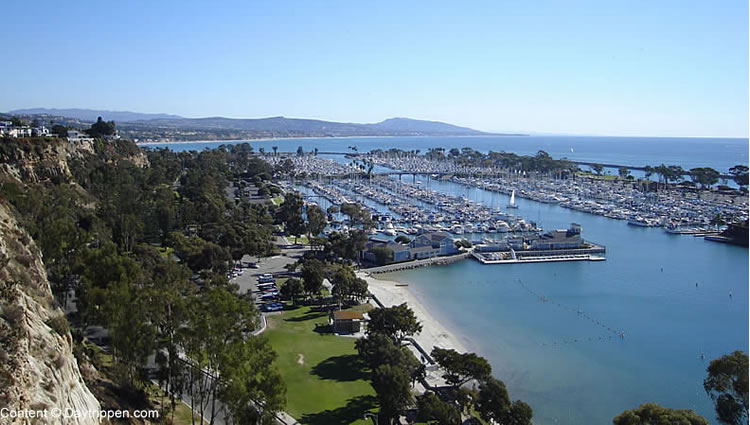 Dana Point Harbor

Dana Point Harbor offers panoramic views of the Pacific Ocean, beachfront shopping and dining, and various lodging choices. Nearby Doheny State Beach is a popular seaside camping destination, only steps from the water.
Orange County Road Trips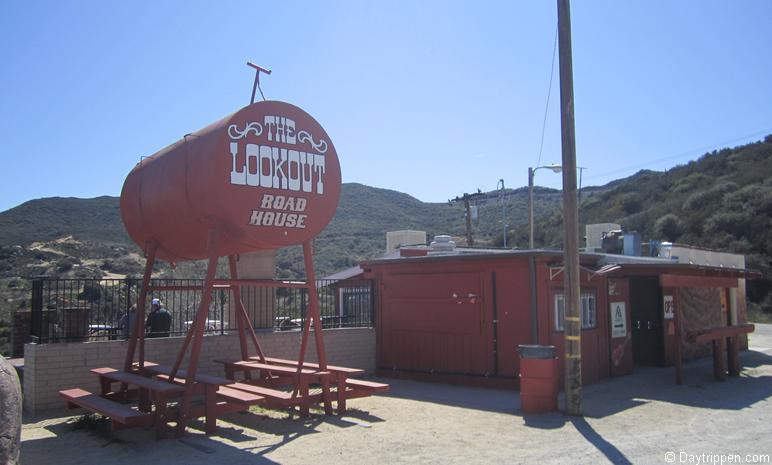 Ortega Highway 74 Road Trip
California Route 74, otherwise known as Ortega Highway, stretches just over 21 miles from beautiful San Juan Capistrano in the west to growing Lake Elsinore Valley in the east. Things to see and do along the Ortega Highway in South Orange County.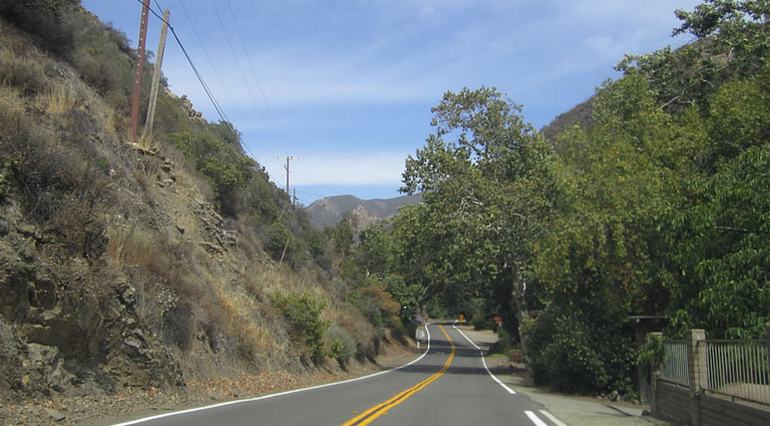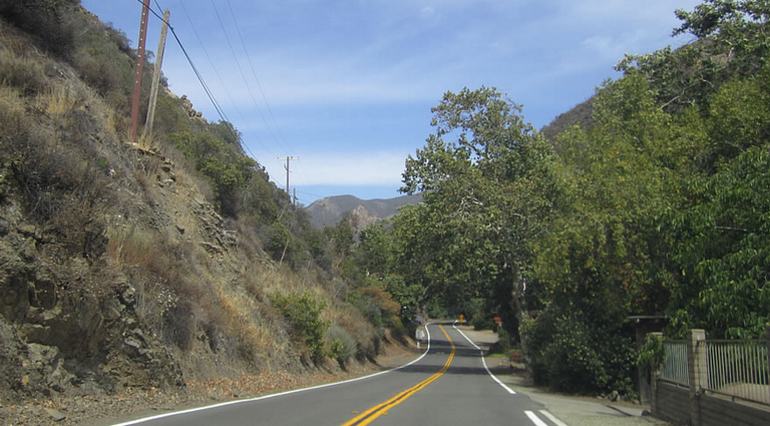 Santiago Canyon Country Drive
Orange County's last back-country road, Santiago Canyon Road, also known as County Highway 18, extends for about 12 miles between the City of Lake Forest and the City of Orange.  Nothing rivals a relaxing drive along an unspoiled strip of Southern California highway.