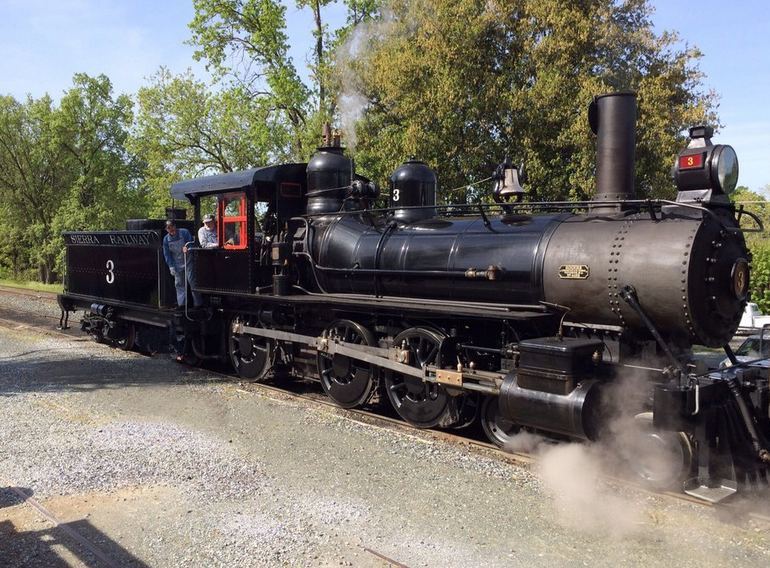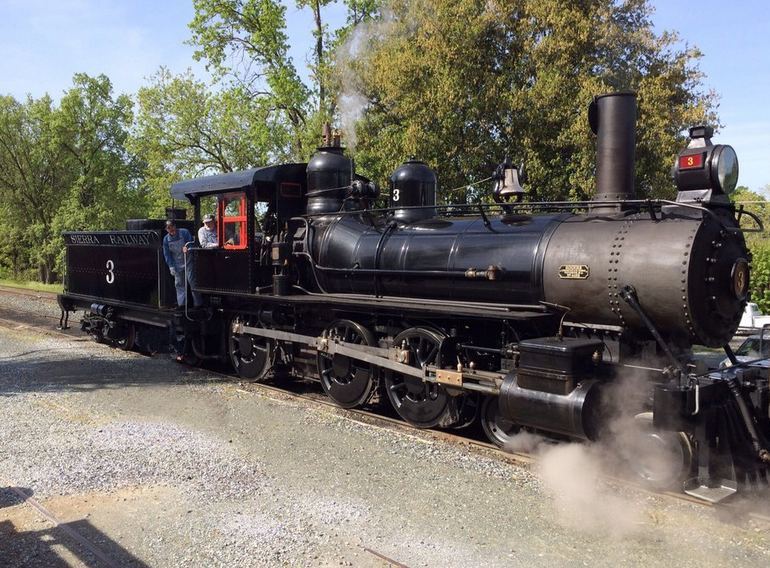 California's past still lives in Jamestown 1897 State Historic Park, from the architecture of its buildings along Main Street to Railtown, a state park that has preserved a still-functioning steam locomotive repair and maintenance facility, portions of which date back as far as 1897.
Formerly a California Gold Rush town, Jamestown is now a California Historical Landmark located about 100 miles southeast of Sacramento.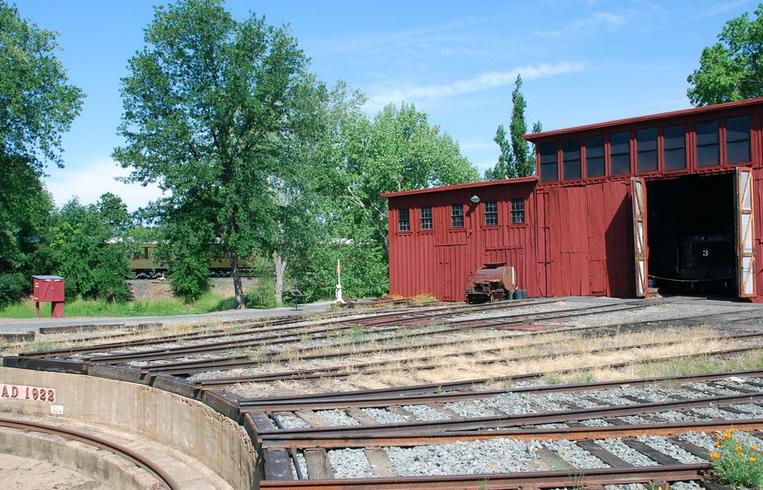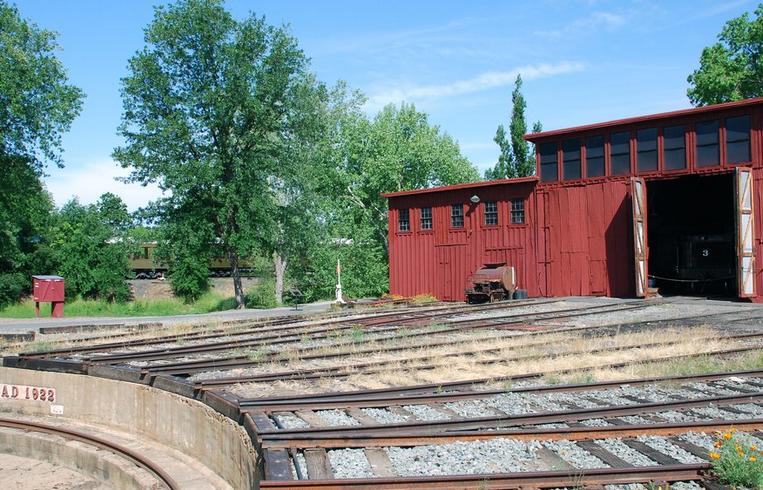 And while there are lots of things to do in the small downtown area of town, like walking along its historic streets, panning for gold, or browsing one of its various antique and gift shops, many visitors come to see the town's main attraction — Railtown 1897.
A state historic park and a branch of the California Railroad Museum in Sacramento, Railtown consists of an original depot, headquarters, and a roundhouse with an operating turntable built by the Sierra Railway to carry passengers, ore, and logs by steam railroads. Jamestown Historic park also has a working blacksmith shop and a belt-driven machine shop.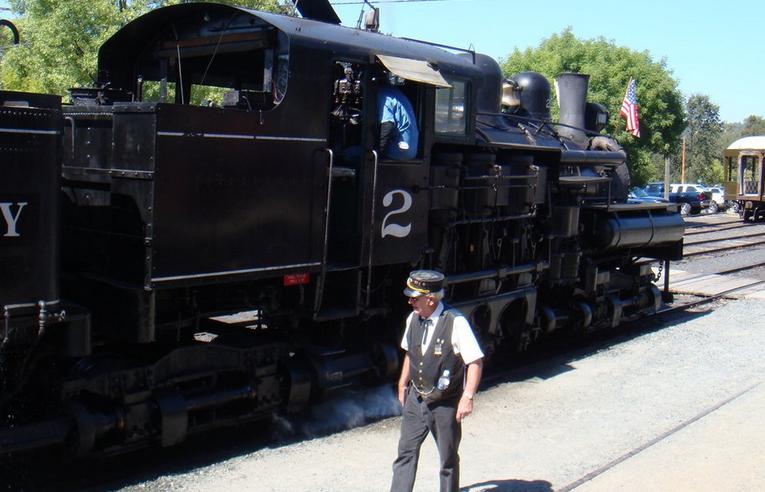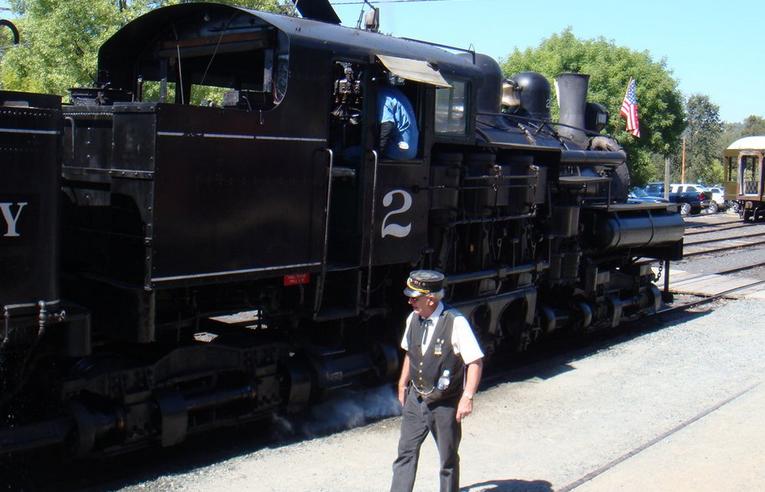 On arrival, guests will want to visit the park's Depot Store, where complimentary maps are available to point out the park's areas of interest, including a movie prop spot, plus locations where guests can look into the roundhouse facility in which locomotives and cars are inspected, repaired and rebuilt just as they have been for the past century.\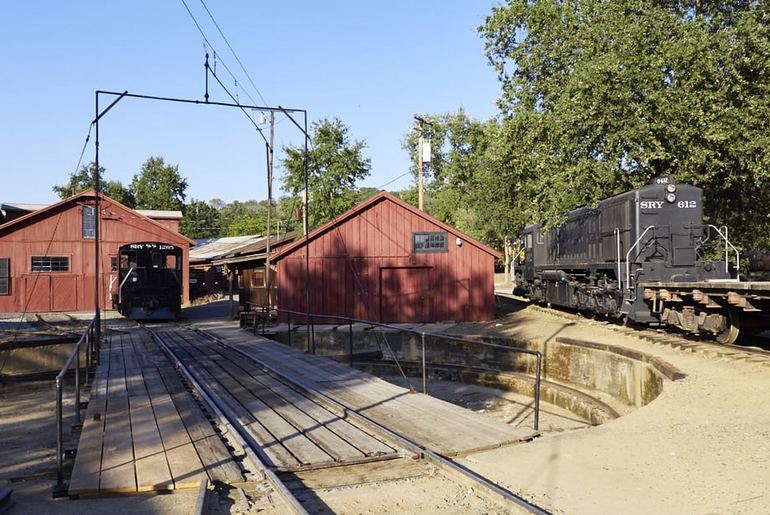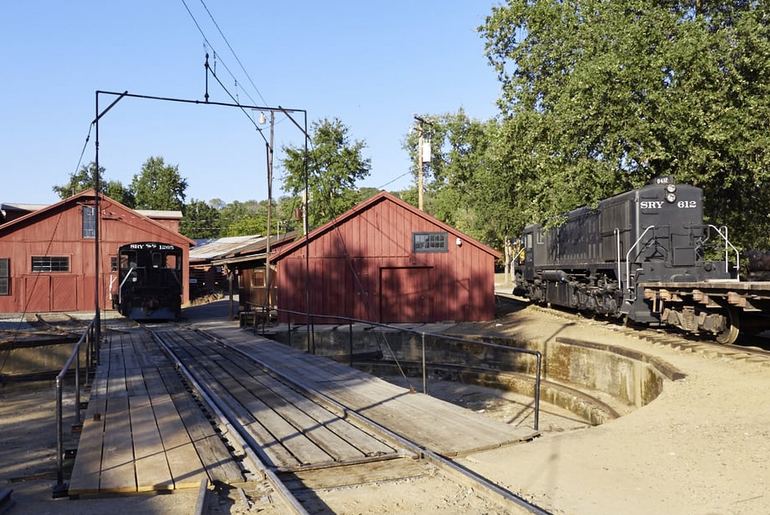 Roundhouse Tours
Tours are available, and guests are allowed to climb aboard some of the historic rail cars and locomotives inside the roundhouse.
At the Interpretive Center, located at the north end of the Railtown Depot, special events and exhibits are scheduled throughout the year and weekend train rides for visitors that arrive during the months of April-October.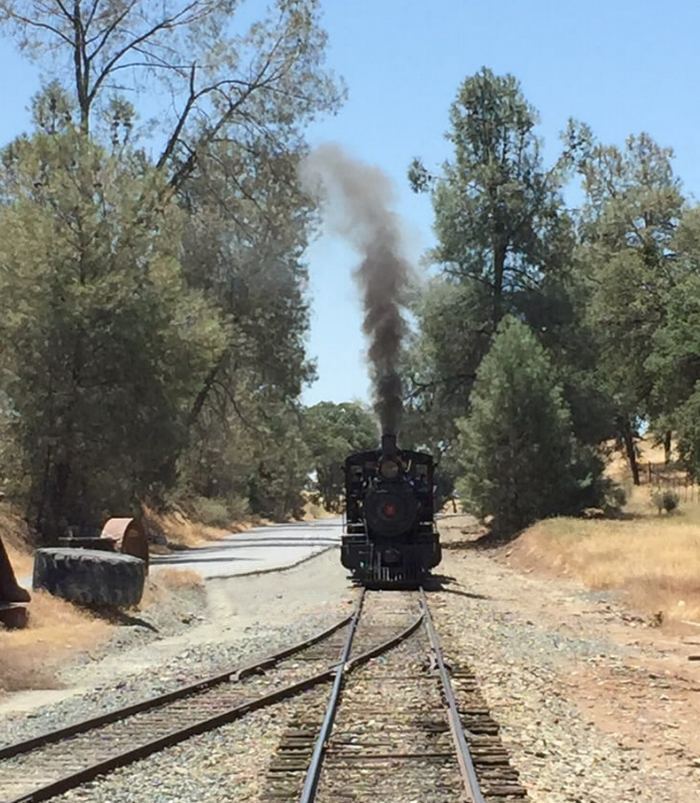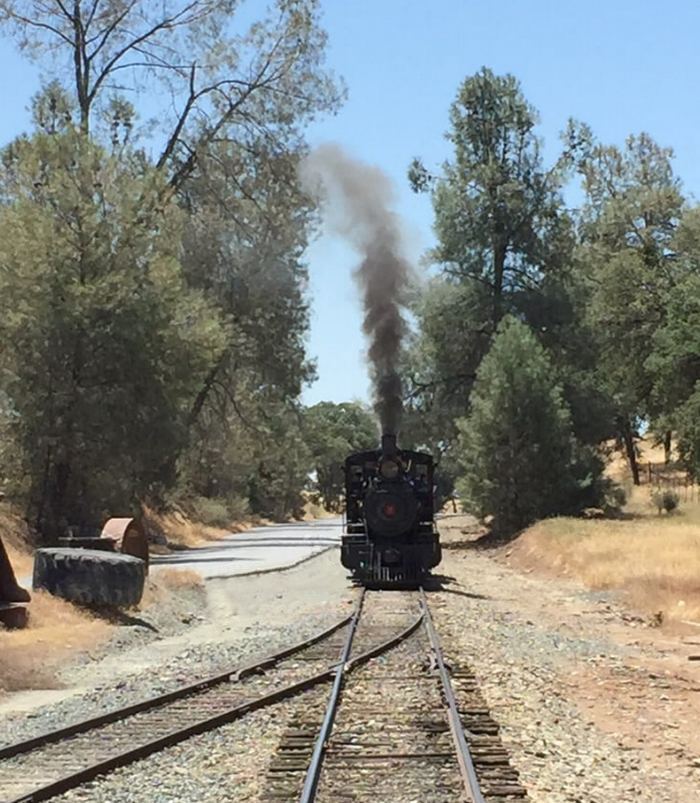 Railtown 1897 Train Rides
Jamestown 1897 State Historic Park one-of-a-kind experience affords visitors a unique experience to jump aboard authentic steam and diesel locomotives, which transport riders in vintage passenger coaches along with a six-mile, 40-minute round trip ride through the scenic Sierra Nevada foothills.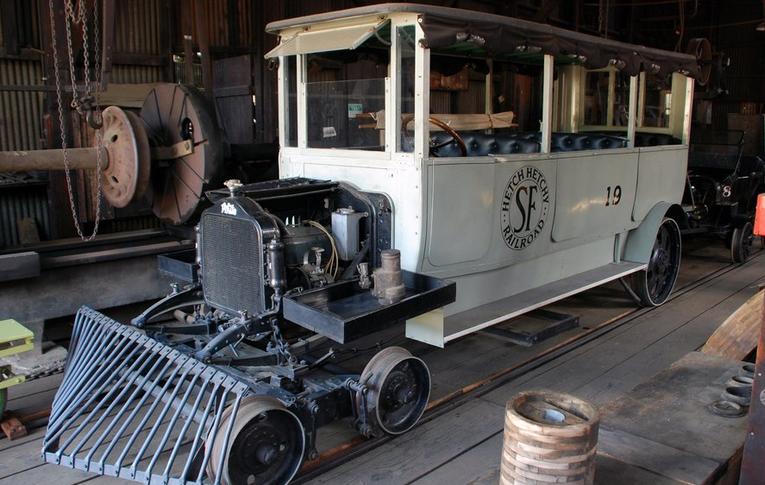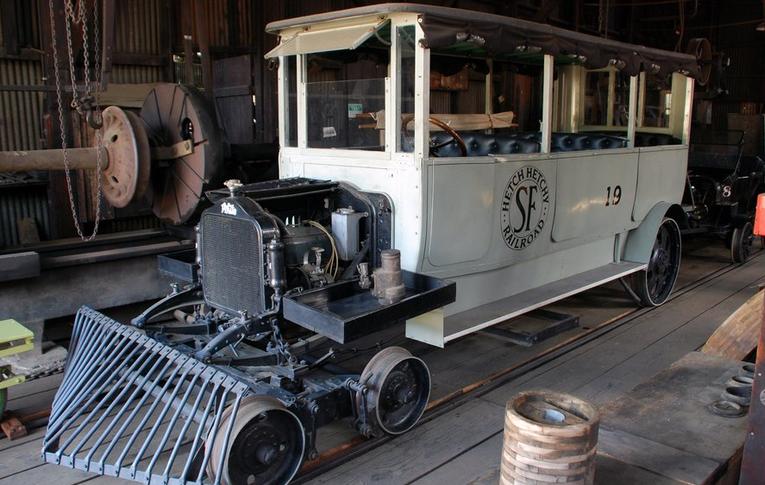 Known as "The Movie Railroad," Railtown has partially survived by the money it has received from the Hollywood film industry, which has been using the location as a backdrop since 1919.
Since then, Railtown's historic locomotives and railroad cars have appeared in more than 200 films, television productions, and commercials.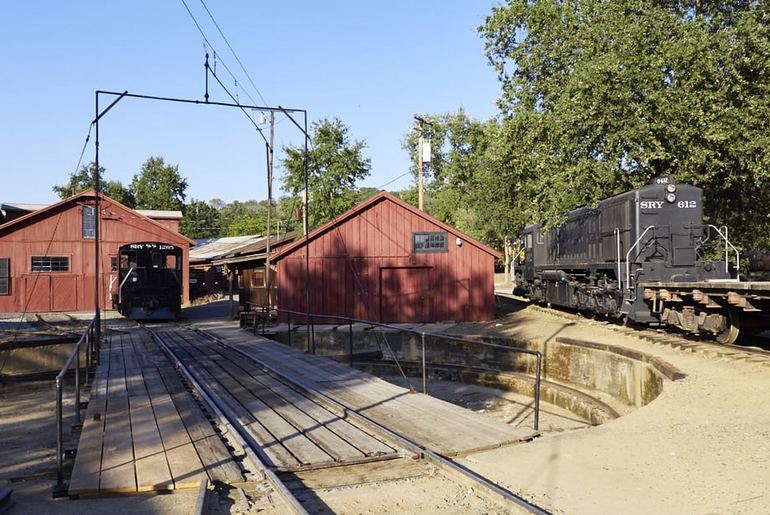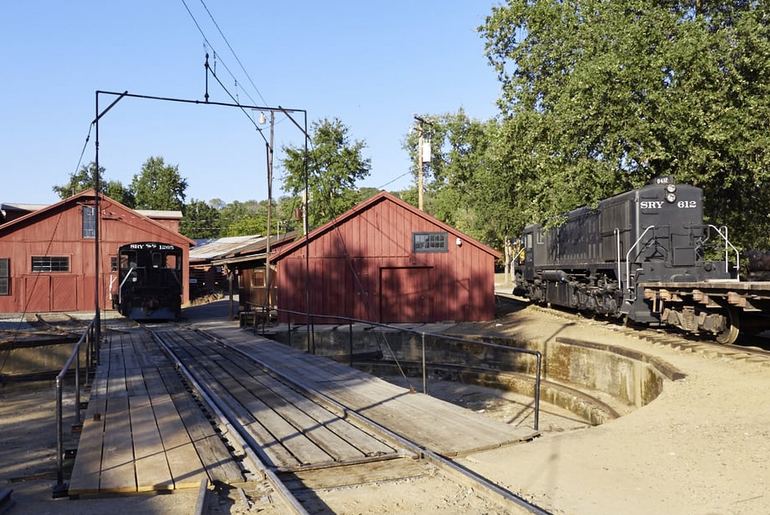 Getting to Railtown 1897 State Historic Park
Jamestown 1897 State Historical Park is open daily from 9:30 a.m. to 4:30 p.m., April through October. From November through March, park operating hours are 10 a.m. to 3 p.m. (closed Thanksgiving, Christmas, and New Year's Day).
The park is easy to get to off Highway 49, which heads to Jamestown. However, just before reaching the historic little town, turn left and head south on Fifth Avenue for approximately one mile until you reach the park's entrance. Address: 10501 Reservoir Rd, Jamestown, California. Website.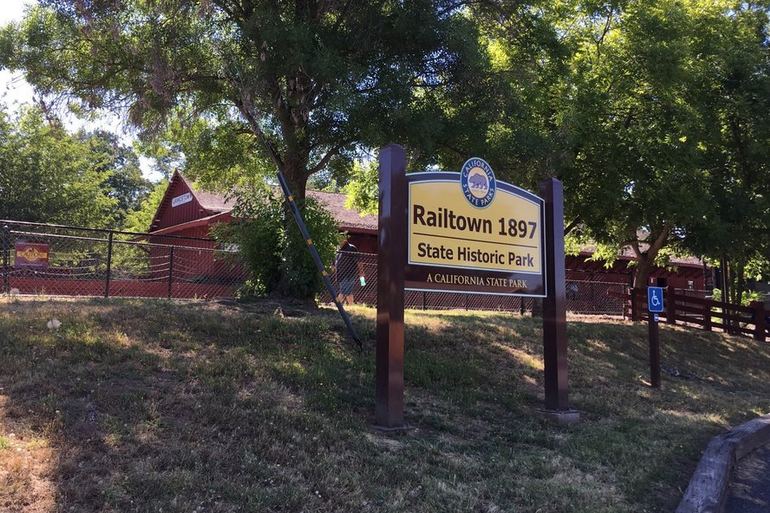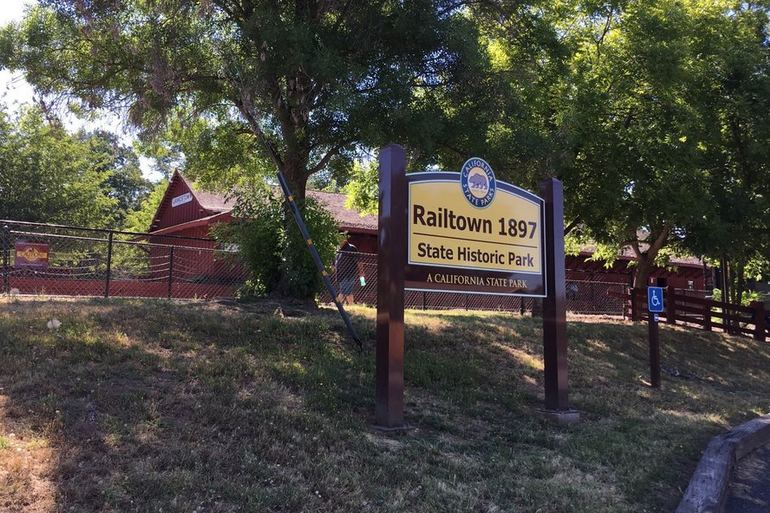 Railtown is close enough to Sacramento or San Francisco for a day trip. With so many things to do in and around Jamestown, you may want to consider spending a couple of days in the area.