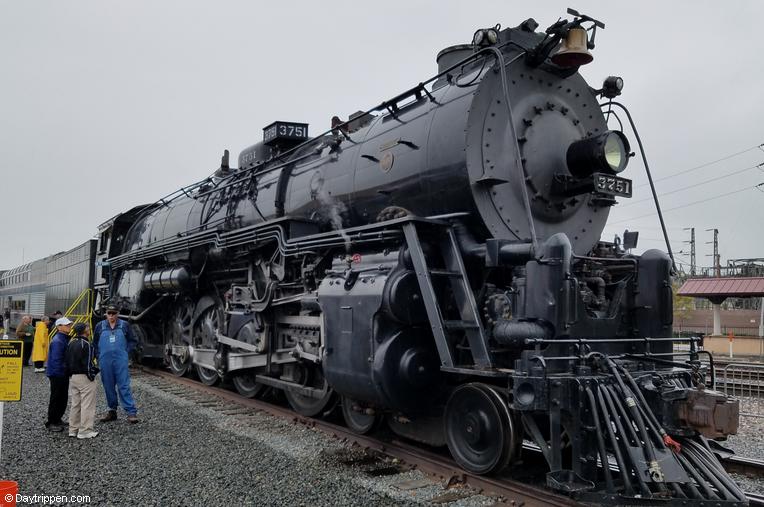 Fullerton Railroad Days returns to the Fullerton train station May 2019. Rail fans young and old can check full-size trains, model trains, activities and exhibits at the Fullerton Amtrak station at the annual railroad days event.
Presented by the Southern California Railway Plaza Association, Railroad Days offers a free weekend of fun for the whole family. Previous train days have drawn over 30,000 people and this year's return festival is sure to be a hit.
The lineup of full-size trains include: Amtrak's 520 foot long Exhibit Train, a BNSF modern diesel freight locomotive; Disneyland Railroad's Ernest S. Marsh Locomotive #4 and three vintage cabooses
Open for tours will be a BNSF Railway Co freight locomotive and three vintage cabooses. Additional exhibits include BNSF track maintenance equipment, a homemade hand car, and various other rail-related displays.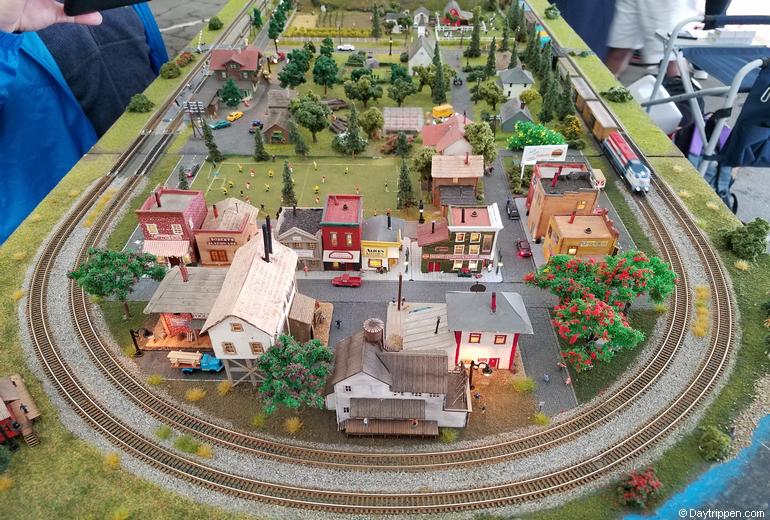 Admission and parking for Fullerton Railroad Days are free. This event is a lot of fun for kids and adults and the price can not be beaten.
For kids, there are more than 9,000 square feet model train layouts along with a children's trackless train ride that will be free for ages 12 and younger, courtesy of The Old Spaghetti Factory, which is also providing coupons for a free kid's meal.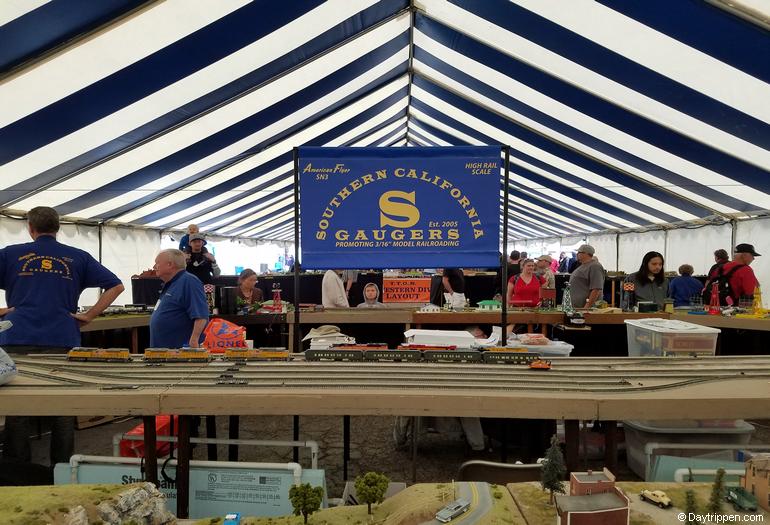 The food court has 14 booths offering an array of meals and snacks you can enjoy in the"dining car" tent. Boy Scouts of America Troop 292 will serve a Pancake Breakfast at 8 a.m. Saturday and Sunday.
Santa Fe 3751 steam locomotive will be on display at Railroad Days in Fullerton and will be making steam all weekend. Also, on hand will be the  Amtrak Exhibit Train with three display cars full of exhibits and information about Amtrak trains.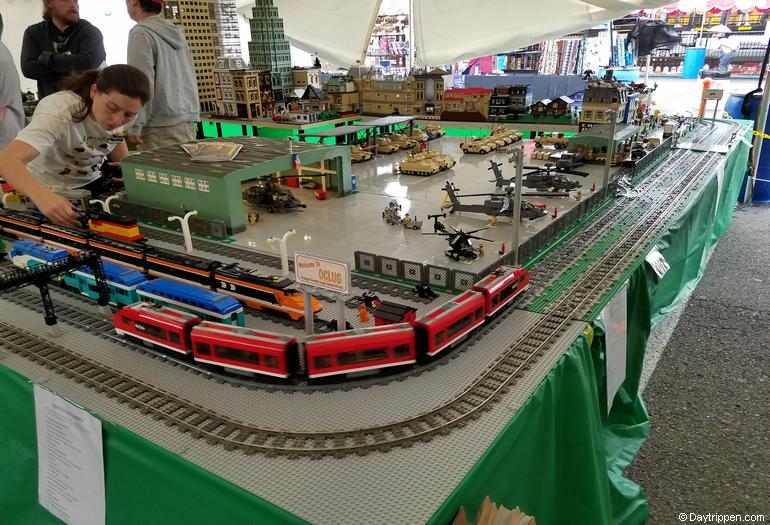 Getting to Fullerton Railroad Days
Parking: Free all-day parking in downtown parking lots and multi-level parking structures. Train station parking limited to rail passengers. Admission to Fullerton train days is free.
A  fun alternative to driving is to take the train to the festival. Both Amtrak and Metrolink service the Fullerton train station on weekends.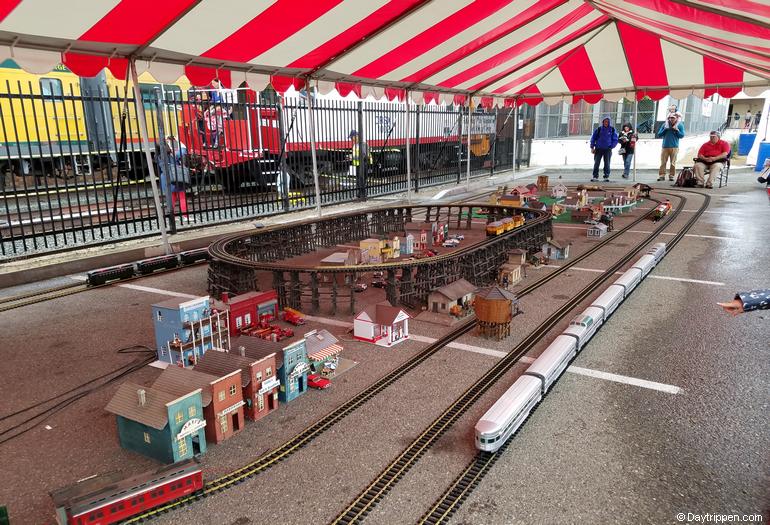 Fullerton Railroad Days are presented by the Southern California Railway Plaza Association a volunteer organization dedicated to the preservation of the rail heritage of Southern California.
Fullerton Railroad Days Saturday hours 9 am – 5 pm Sunday  hours 9 am – 5 pm Fullerton Train Station