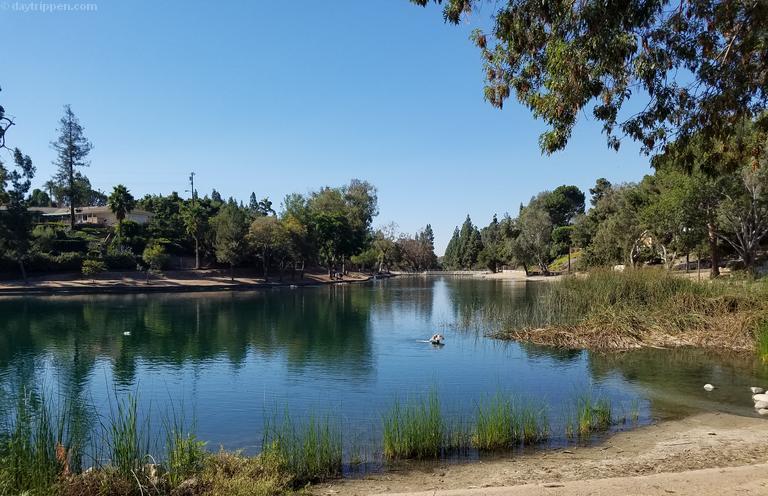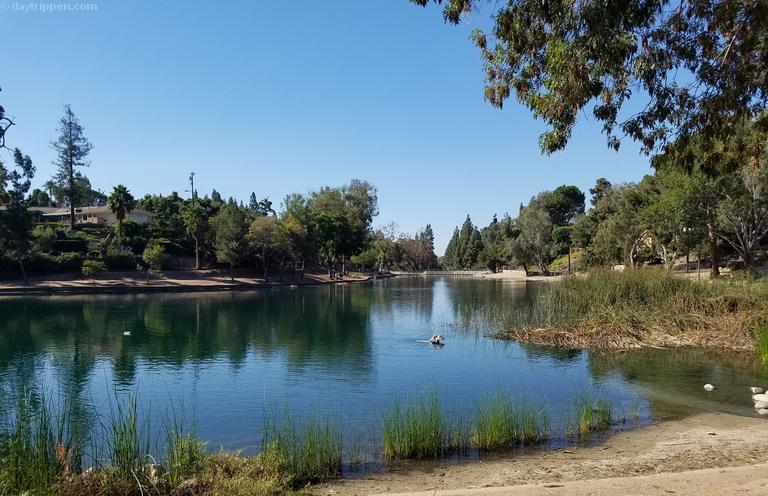 Laguna Lake Park is a beautiful relaxing lake in the middle of Fullerton. Activities include fishing, picnicking, and hiking. The 7-acre lake is surrounded by mature trees that provide plenty of shade. Park benches are situated around the lake where you can sit and enjoy the view.
Laguna Lake was not always are beautiful as it is these days. The Lake was once a watering pond for sheepherders. Later on, it was used as a water source for the area's orange groves. In the early 1950s, the city of Fullerton purchased the property. As the citrus groves disappeared as homes were built around the lake.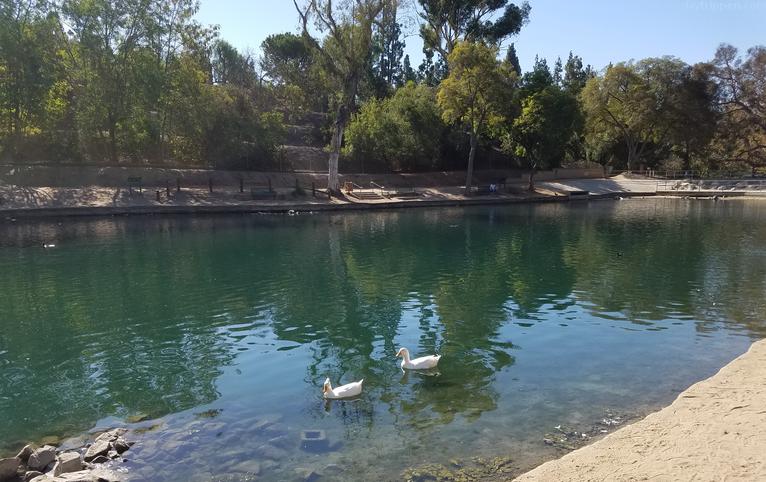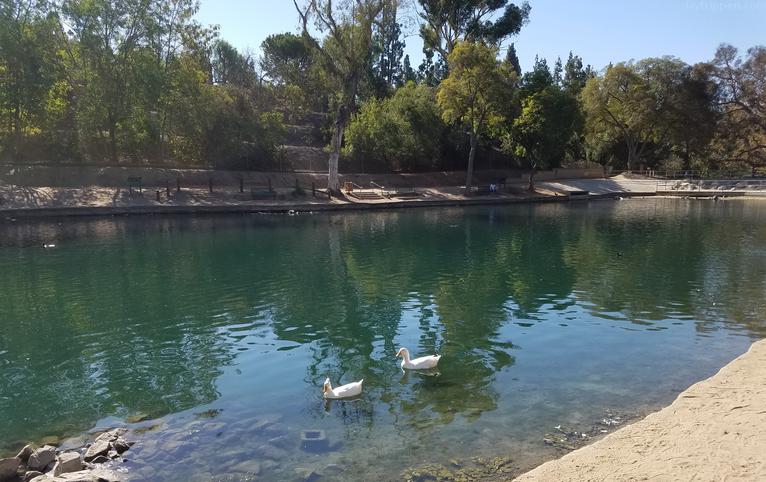 Over the years, the Laguna Lake was overgrown with reeds and slowly filled in with silt. The lake went from nearly 25 feet deep to only four feet. In 2001 the city of Fullerton voted to do a major renovation. The lake was dredged, a filtering system was added, and Laguna Lake came back to life.
Today Laguna Lake is a wonderful hidden gem in the middle of Orange County.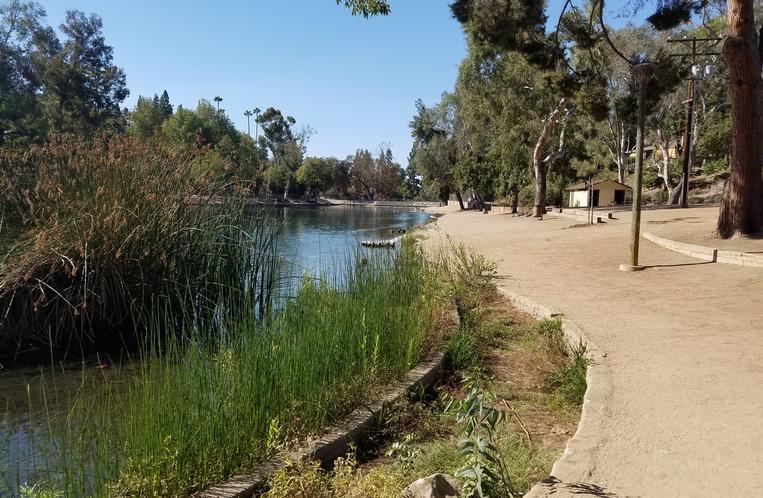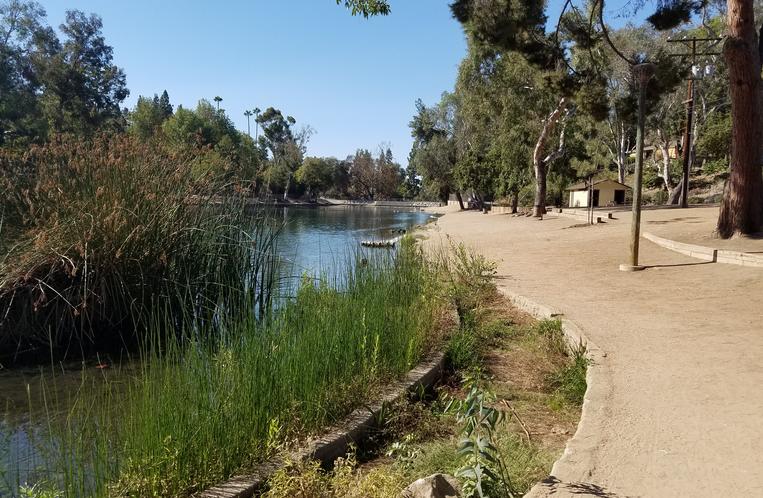 Fishing at Laguna Lake Park
Fishing at Laguna Lake is a popular activity at the lake. A fishing license is required for age 16 and older. Largemouth bass and bluegill can be caught during the hotter months. During the winter, the lake is stocked with rainbow trout. If you are looking for a place to teach kids how to fish, this is it.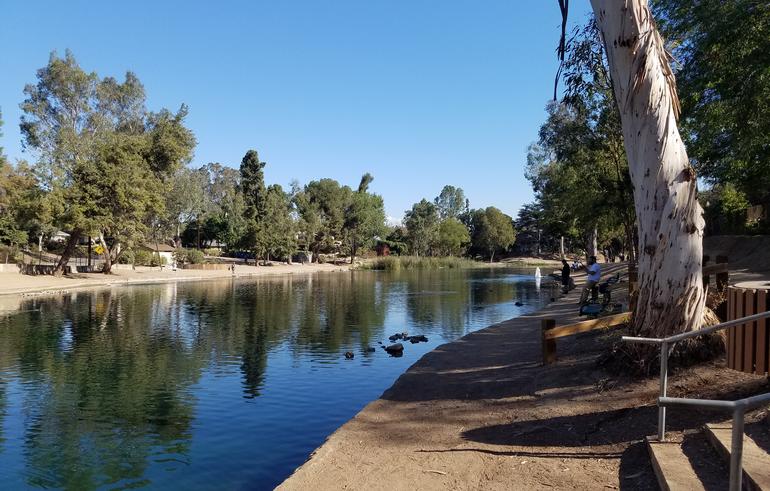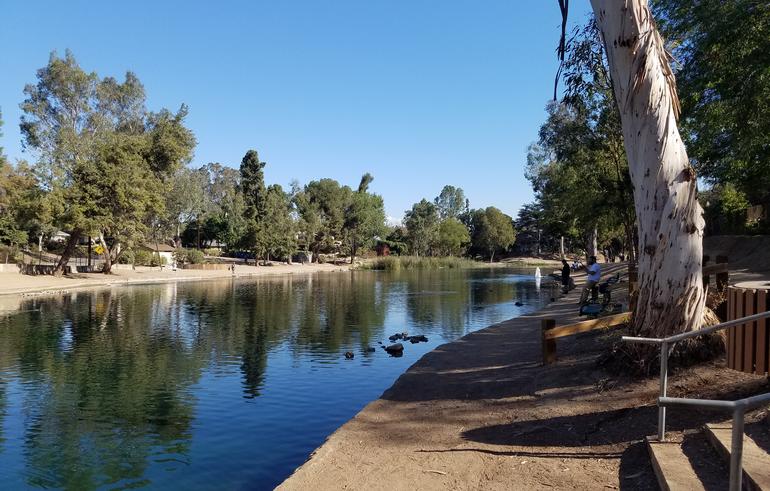 Dog Walking Laguna Lake
Laguna Lake Park is a great place to take your four-legged friend for a walk. A circle around the lake is about 3/4 of a mile. If Fido is feeling frisky, several trails are leading from the lake for an extended hike. All dogs must be on a leash at all times. And please clean up after pooch.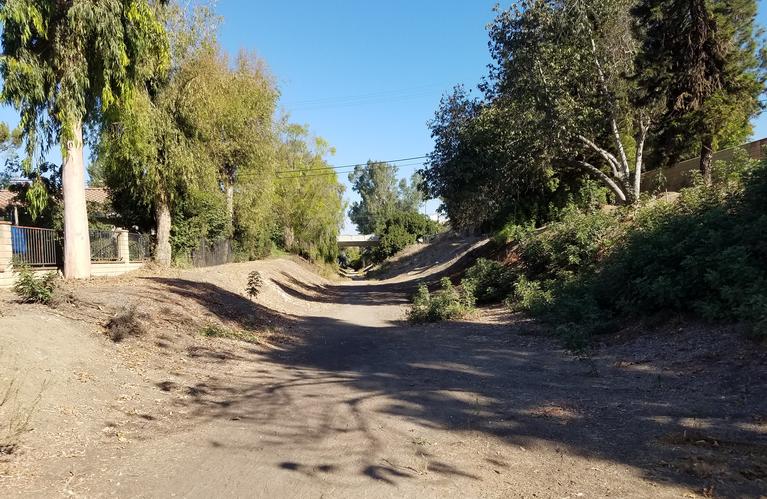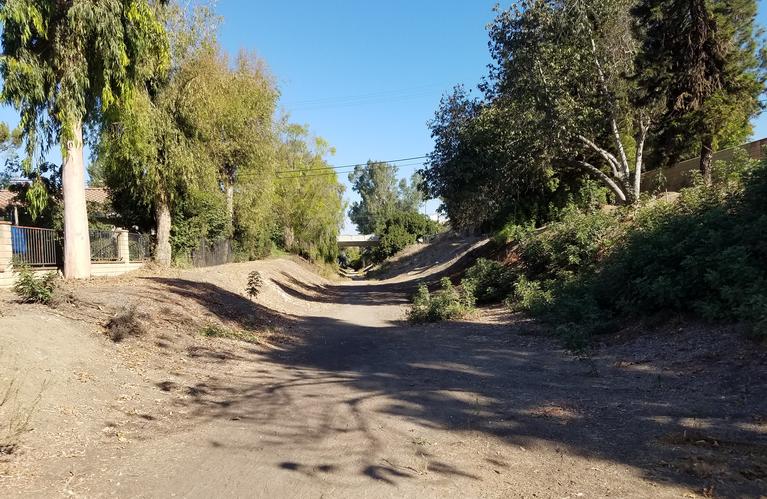 Hiking & Biking
The 11-mile Fullerton Loop Trail passes through Laguna Lake Park. The loop trail is actually several trails, including the Juanita Cooke Trail, which follows the old Pacific Electric red car's route. This Fullerton Loop trail is a favorite of mountain bikers, runners, and equestrians.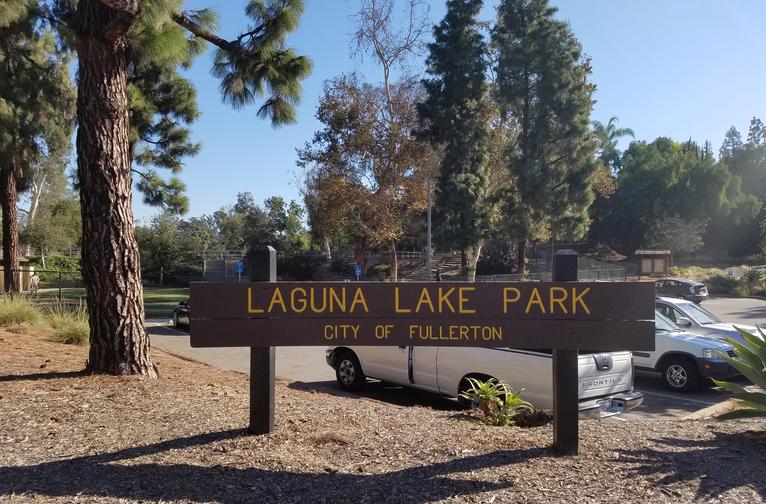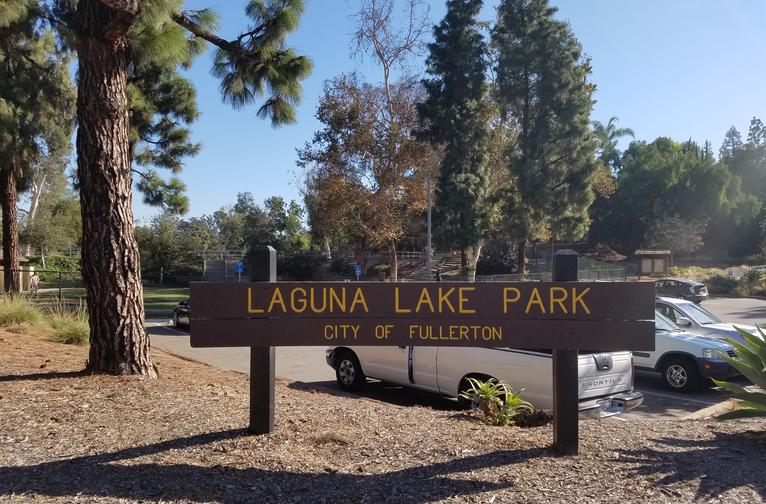 Where is Laguna Lake Park
Address 3120 Lakeview Drive Fullerton, California.
All dogs must be on a leash at all times in the park and on the trails.
Hikers to equestrians. Bikers yield to hikers and equestrians.
Fishing Licence age 16 and older
There are public bathrooms at Laguna Lake.
Laguna Lake is a no-smoking area.
Laguna Lake offers something to do for every member of the family. From relaxing and enjoying the views to an exciting mountain bike adventure.