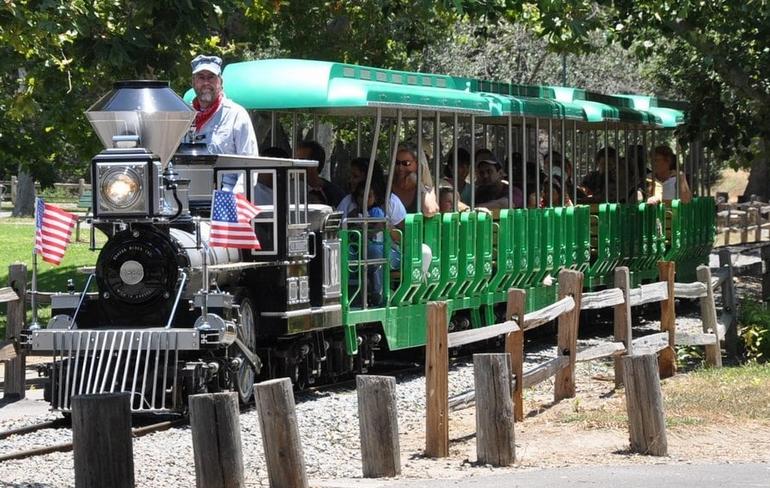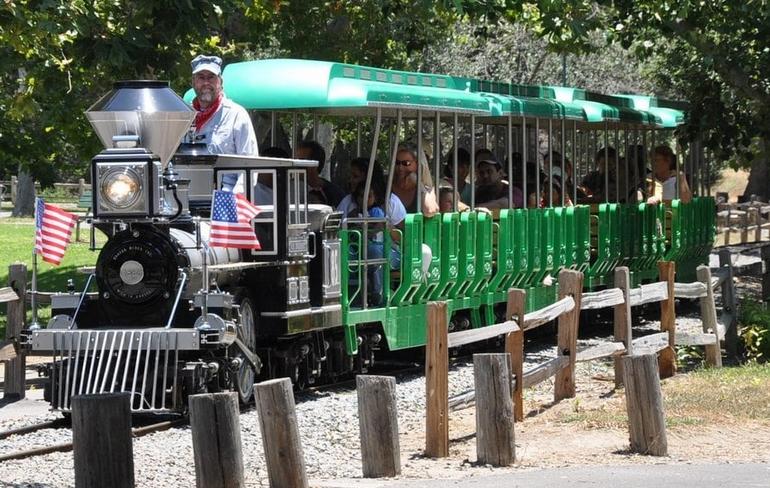 Irvine Regional Park Railroad takes you onboard a 1/3 scale train for a ride under the oak trees of Irvine Park. The train departs the station about every 30 minutes or when there are enough people ready to go.
Irvine Park train is not a miniature train where you sit on top of the cars. Riders sit comfortably inside the covered train cars.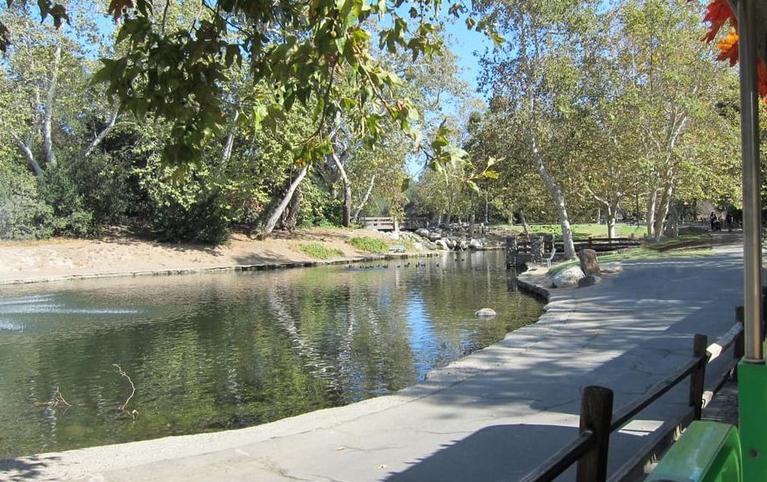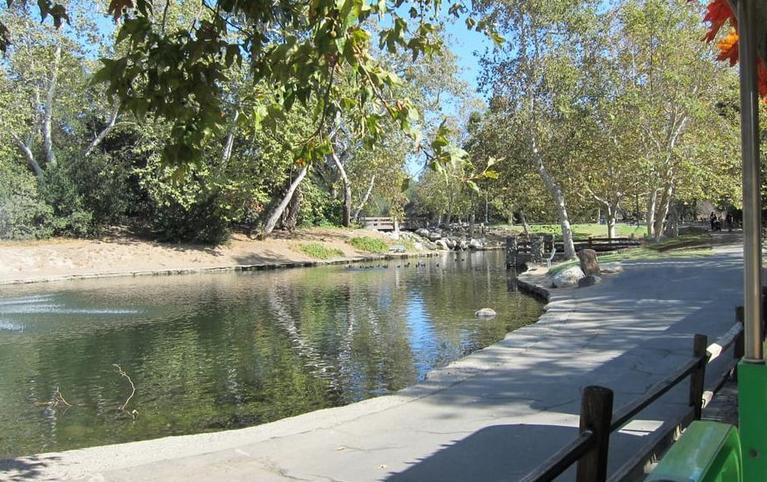 The 12-minute ride travels past both of the park's lakes and around one of the oldest oak tree groves in Irvine Park. Your conductor points out highlights along the way and gives some brief information about Irvine Park.
Top speed is only a few miles an hour, giving you plenty of time to take in the view. Just before your return to the train station, you enter a tunnel. Inside the tunnel is the time to let go with a few screams before your train trip ends.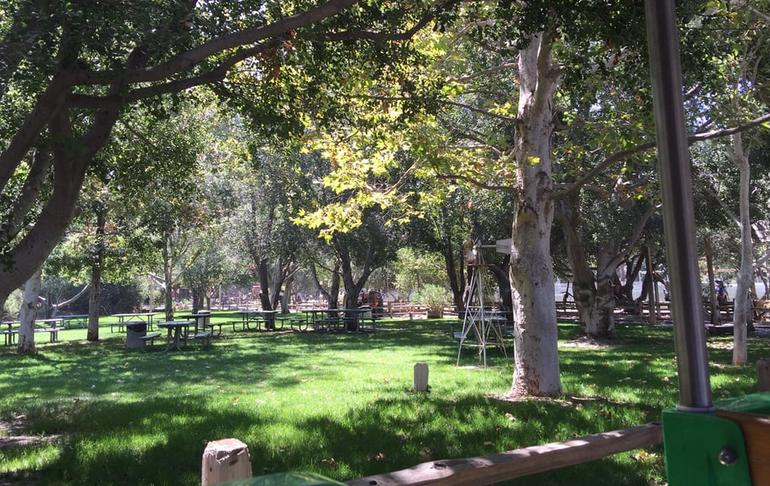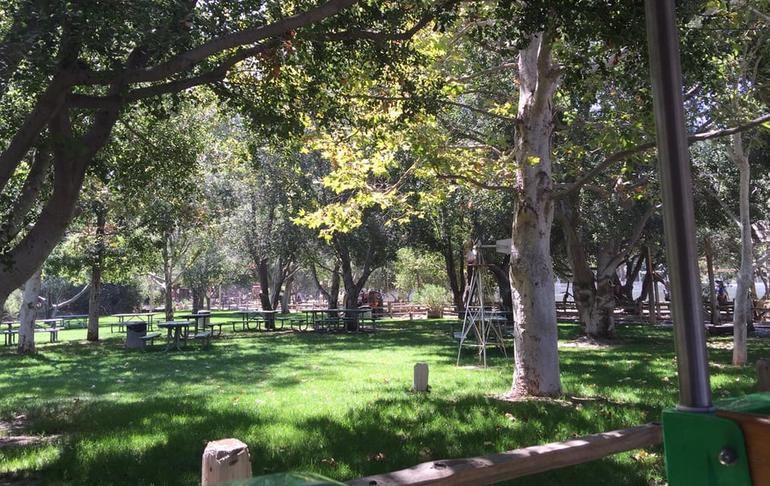 Irvine Railroad is just one of the fun things to do at this beautiful park. There are paddleboat rides, pony's, bike rentals, and the Orange County Zoo.
For a fun family outing head to Irvine Park and take a ride under the Oaks on the Irvine Park Railroad.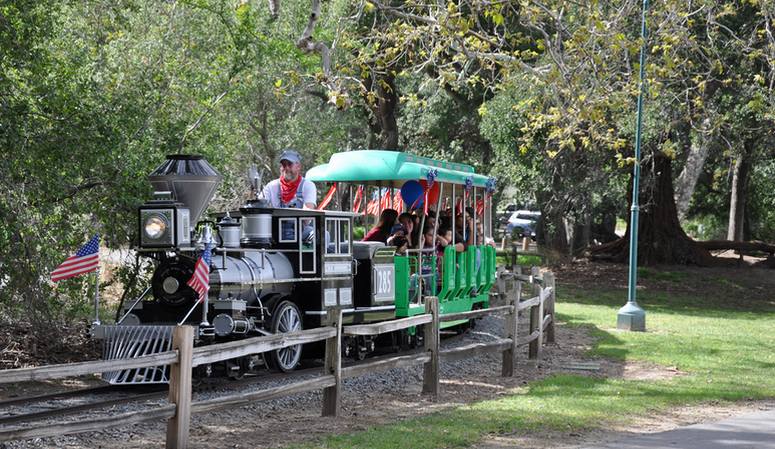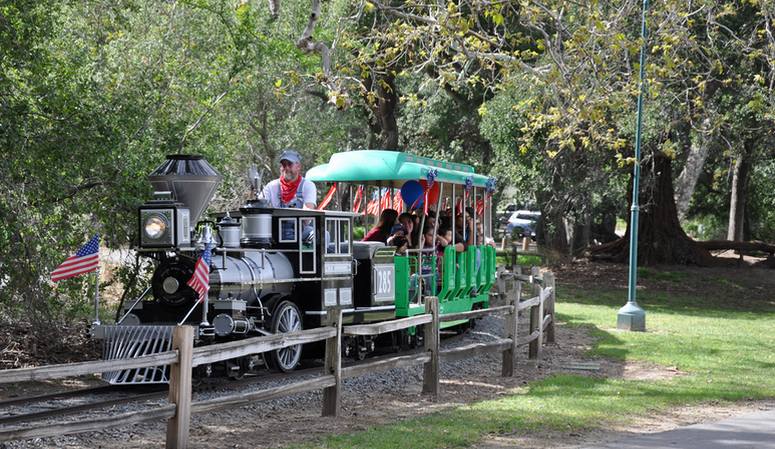 Birthday parties are prominent on the Irvine Park Railroad, and there are usually several going on at one time.
Next to the train station are the pony rides, which are perfect for younger children. Adults may prefer to rent a horse and take one of the guided horseback tours.
Irvine Regional Park Railroad Events
Irvine Park Railroad has special events during holidays, including a Christmas train, Pumpkin Patch, and Easter Eggstravaganza. Any time of the year is an excellent time to ride the Irvine Park Train.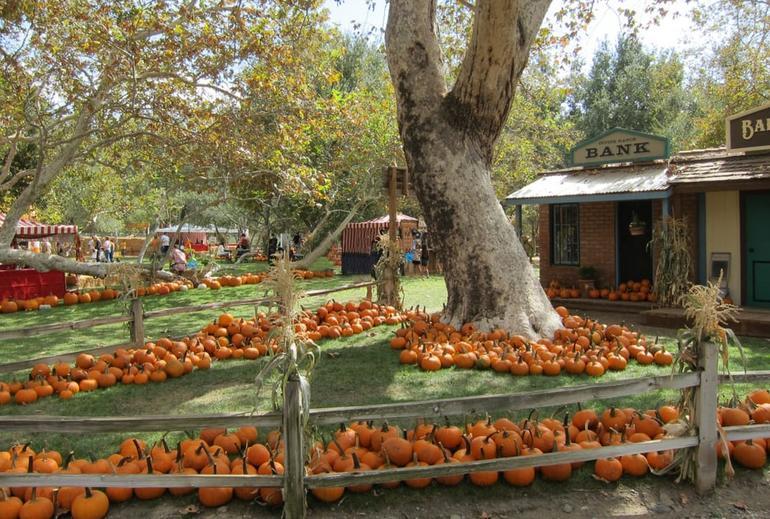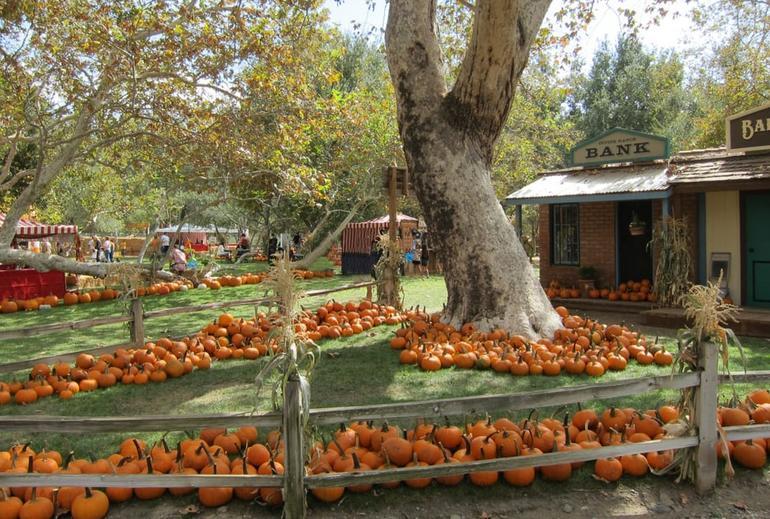 During the year, the railroad offers special events and train rides. During October, there is a Pumpkin Patch is located behind the train station, and admission is free. The pumpkin patch offers activities for kids of all ages, plus they can ride the train.
The Irvine Park Christmas train is probably the most popular event. Kids and parents take an evening ride through the park to meet Santa Claus. The train depot is decorated for the holidays with hundreds of lights as passengers head off the North Pole to visit Santa.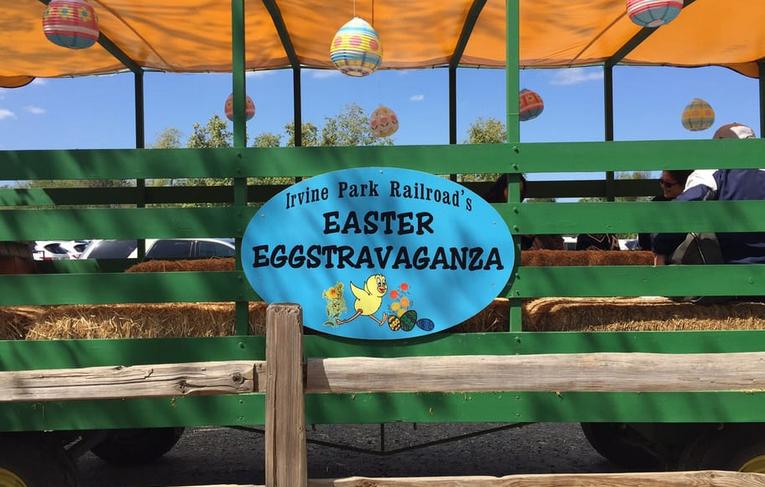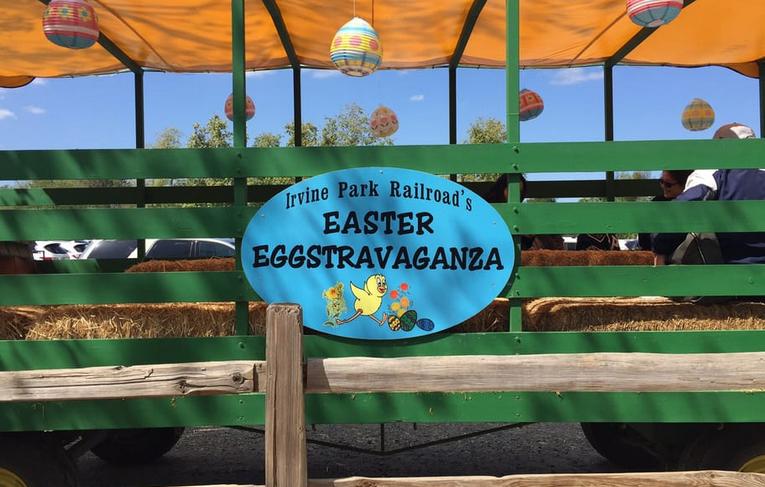 Another popular event is the Irvine Park Railroad Easter Eggstravaganza. Kids can enjoy an Easter egg hunt, meet and take a picture with the Easter Bunny and, of course, ride the train.
Where is the Irvine Regional Park Railroad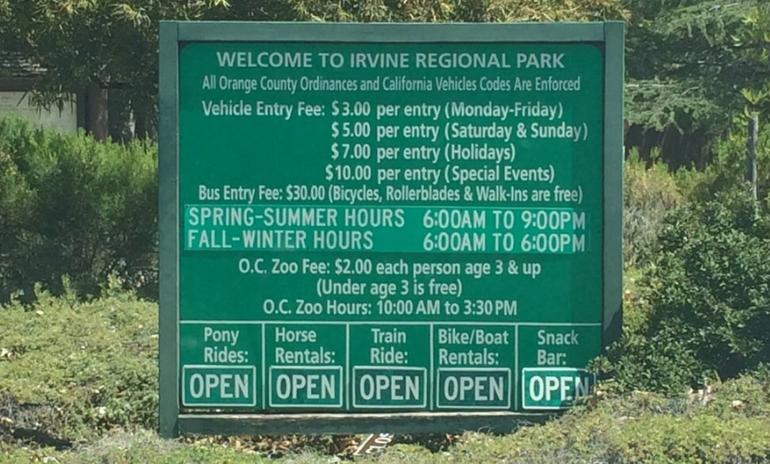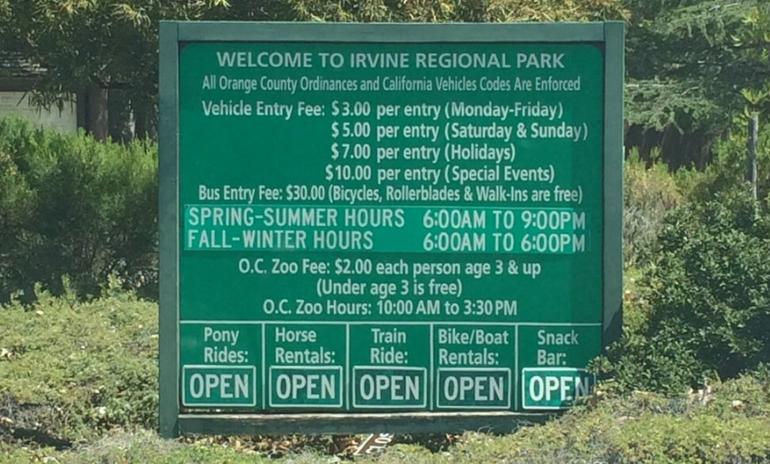 Irvine Regional Park Railroad address is 1 Irvine Park Rd Orange, CA 92862 USA From south Orange County: Irvine Regional Park (about 5-6 miles). Trains operate from 10:00 am – 4:00 pm: 7 days.