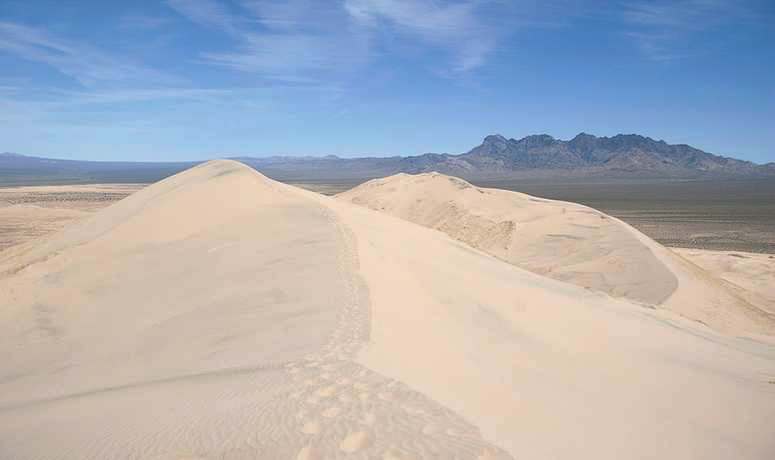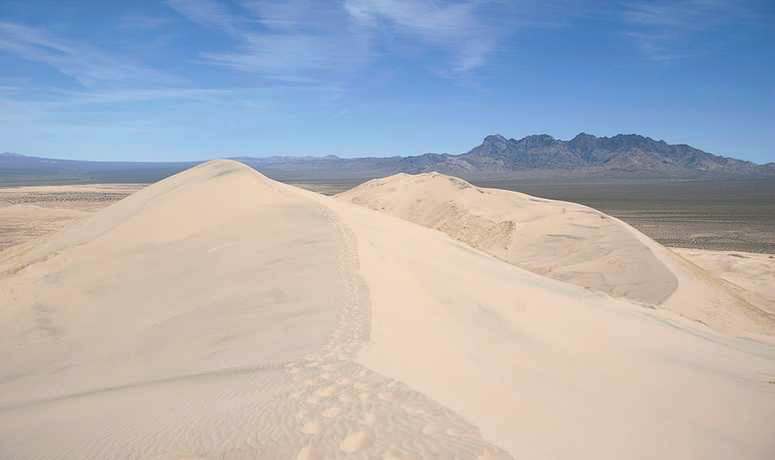 Kelso Dunes rise almost 700 feet high out of Southern California's East Mojave desert. These spectacular dunes are the remains of mountains long worn away. Winds created the dunes as they blew sand particles across the Mojave river sink resulting in a 45-square mile sandbox.
Kelso Dunes are also known as the booming dunes due to the sound they make as you climb down from the top. The booming noise is caused as the top soft layer of sand slips across the underlayer of sand.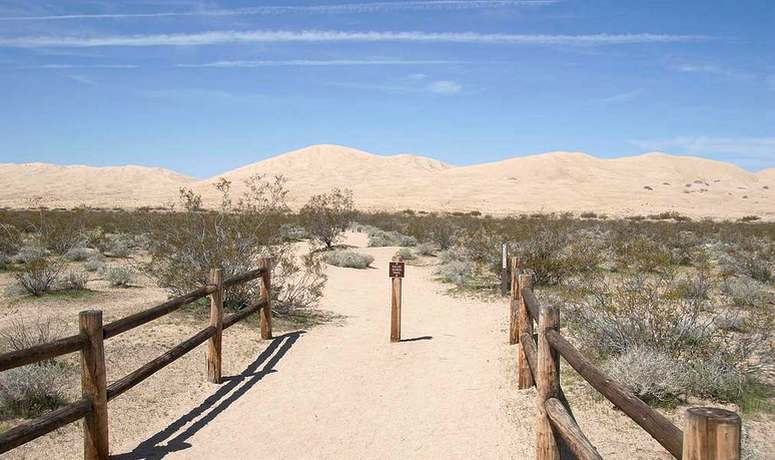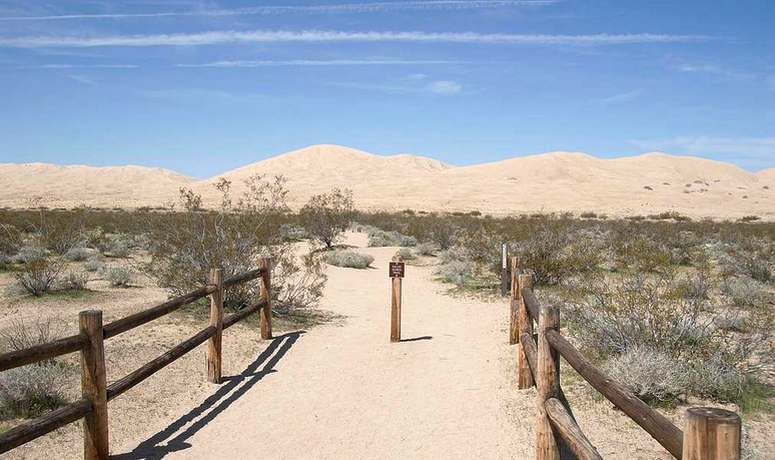 Until the early seventy's dune buggies and ATVs were allowed on Kelso Dunes. Since then, they have been closed to off-road vehicles, and the dunes have made a remarkable recovery. All sorts of creatures and plants now call Kelso Dunes and the surrounding area home.
More than 100 different species of plants live on or near the dunes. Animal inhabitants include birds, rodents, snakes, lizards, and scarce insects, including the Kelso Dune Cricket.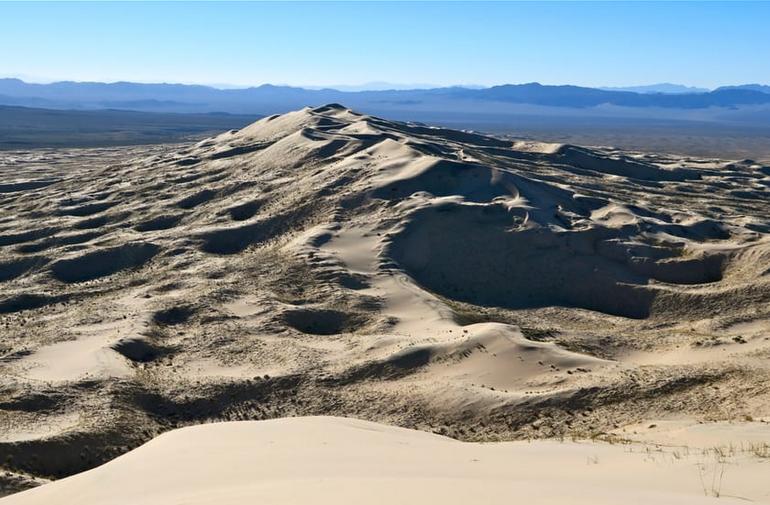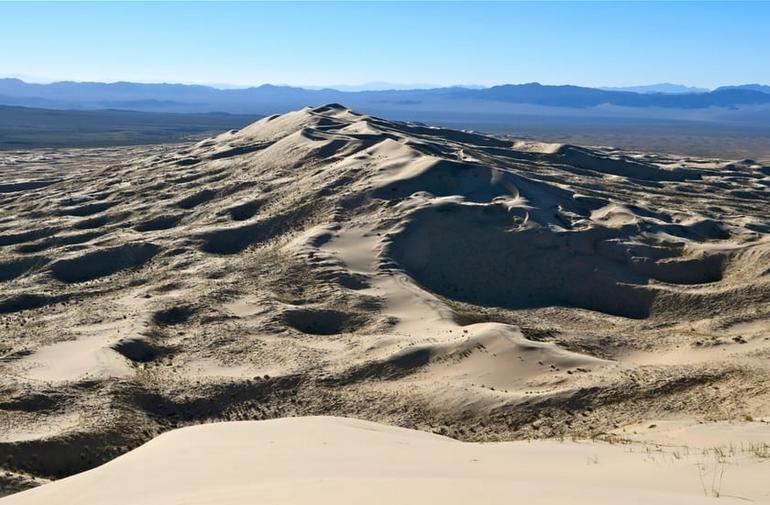 If you decide to climb to the top of the dunes, you will be rewarded with a fantastic view of the East Mojave desert.
The best time to ascend the dunes is early in the morning or late afternoon. To the north are the Kelso Mountains, southwest Bristol Mountains, and to the south the Providence Mountain Range.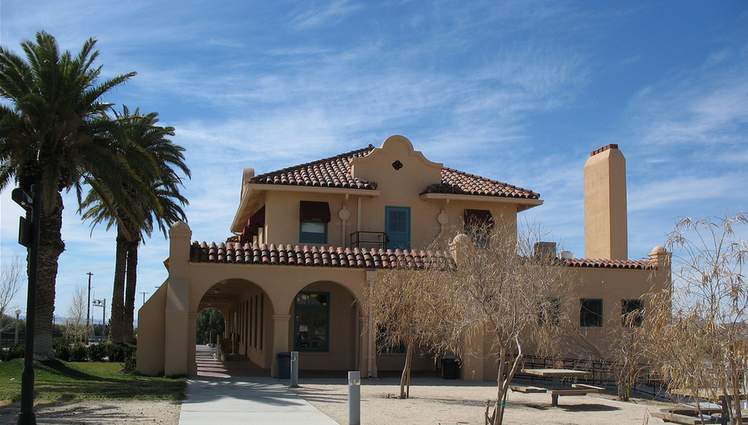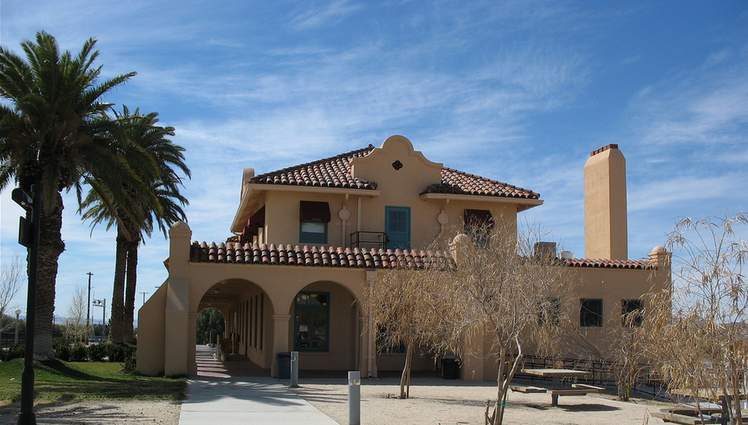 Kelso Depot Mojave National Preserve
Kelso Depot is only a few miles from the dunes and well worth a stop while in the area. The Spanish-style depot was built in 1924 by the Union Pacific railroad. The building featured overnight sleeping quarters for railroad workers, a waiting room for passengers, and a restaurant nicknamed the Beanery.
The Depot restaurant was mainly for employees of the railway. However, it did serve meals to the public on occasion. At one time, the population of Kelso was nearly 2,000, and the depot was used as a community center for locals.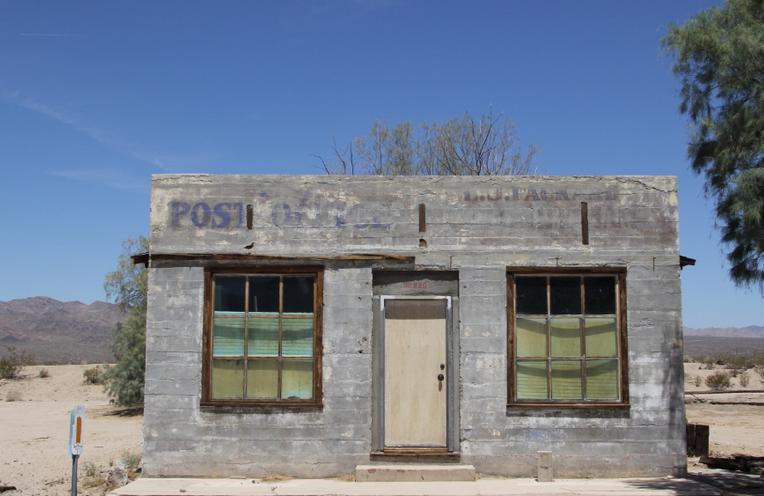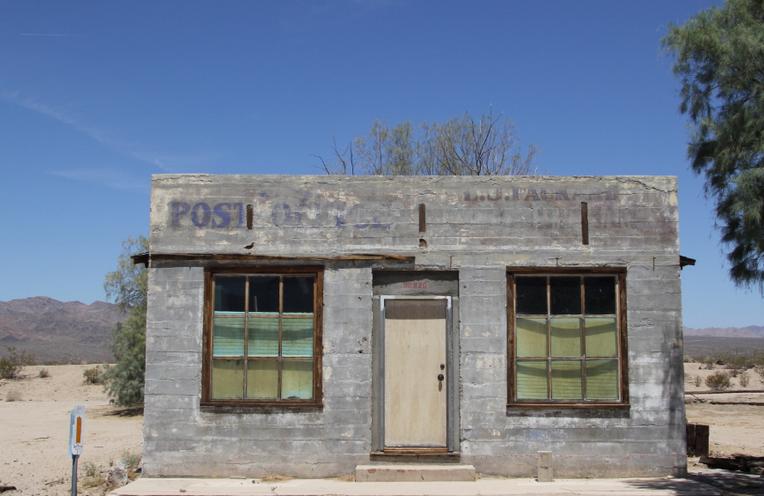 In 1947, the nearby Vulcan Mine shut down, and the town's residents slowly moved away. The railroad still used Kelso Depot until about 1985, when the Union Pacific decided to demolish the building. A group of concerned citizens and groups managed to save the building, and today the restored depot is the primary Visitor Center of the Mojave National Preserve.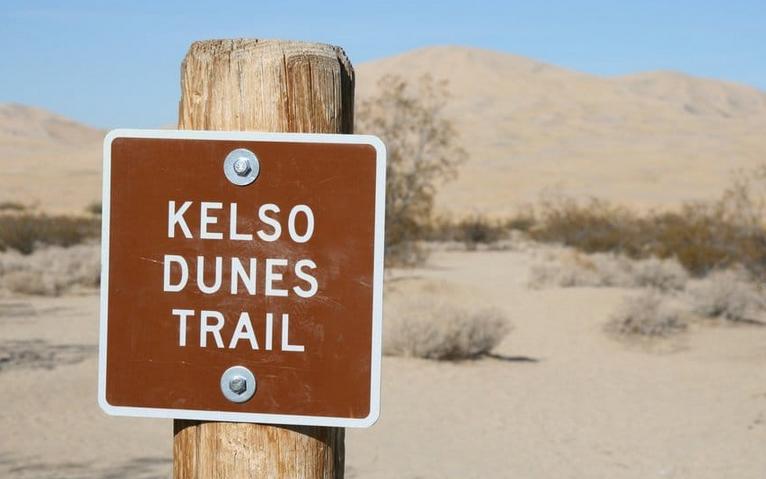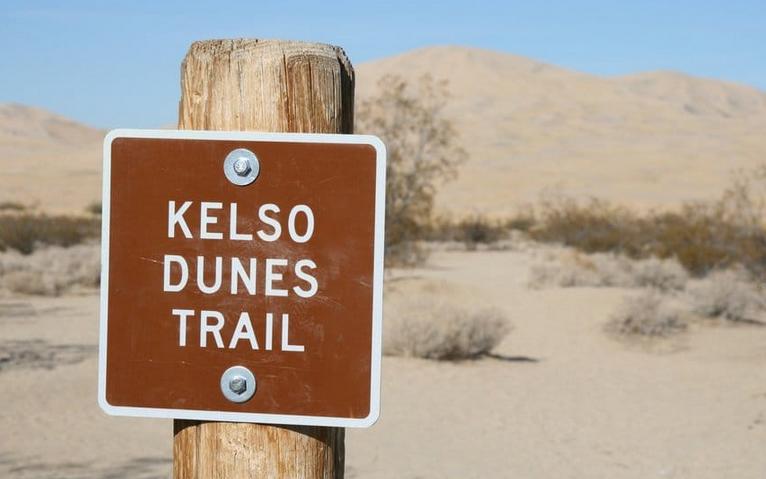 Where are Kelso Dunes
Directions to Kelso Dunes I-15 or I-40 exit on Kelbaker Road. From I-15, head south to Kelso Dunes; from I-40, head north to Kelso Dunes. Kelso Depot is a few miles south of the dunes. If you exit on Kelbaker Road from I-15, you will pass the Depot on your way to the dunes.
Both the dunes and the depot are located in remote locations. Be prepared for this trip; water, food, plenty of gas, and an excellent running vehicle are a must.
You Might Lake These Trips