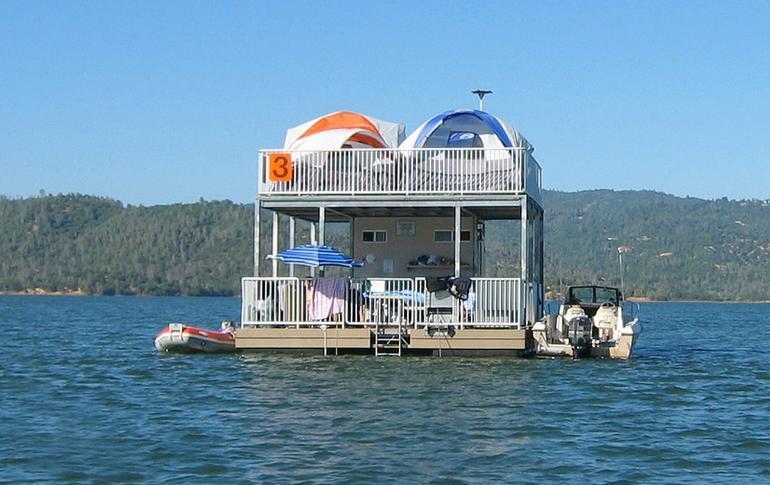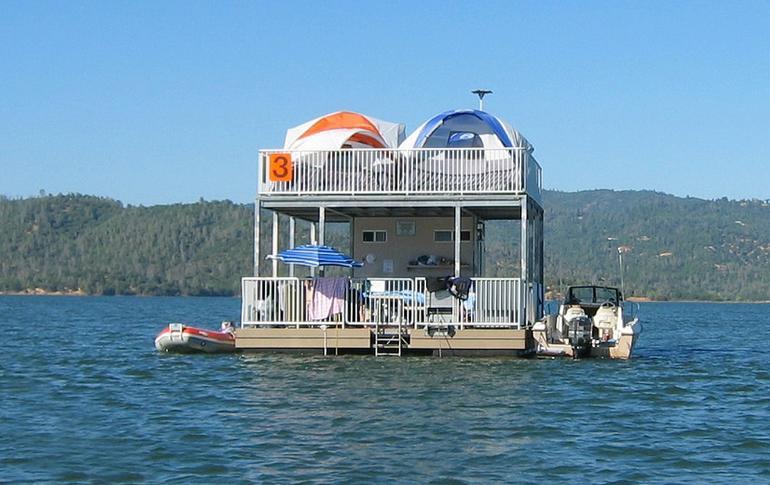 Situated in the beautiful Sierra Nevada foothills, just east of the city of Oroville, and tucked away at the base of the Plumas National Forest, is majestic Lake Oroville.
With 15,500 surface acres and 167 miles of forested shoreline, this man-made lake was formed by the tallest earth-filled dam in the country, is the second-largest reservoir in the state, and has been rated by "Bass master Magazine" as the best fishing spot in California.
That's right, Lake Oroville is the home to a wide variety of fish, and the lake is regularly stocked with the California Department of Fish and Game with crappie, catfish, rainbow and German brown trout, bluegill, and green sunfish, and Coho salmon from the nearby Feather River Fish Hatchery.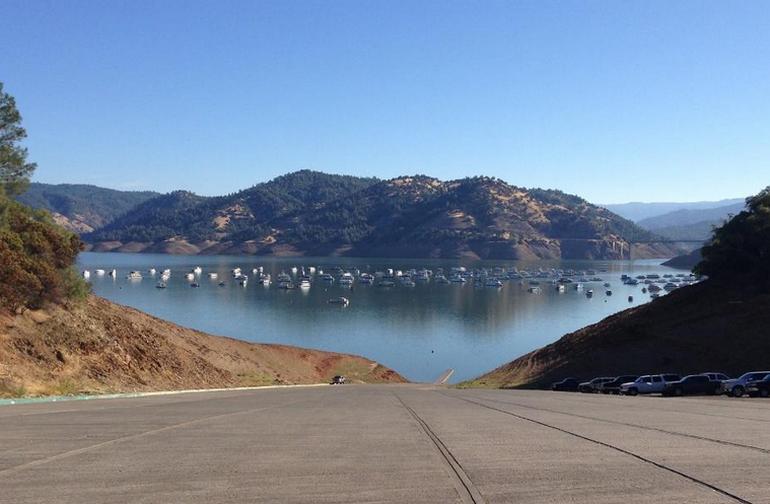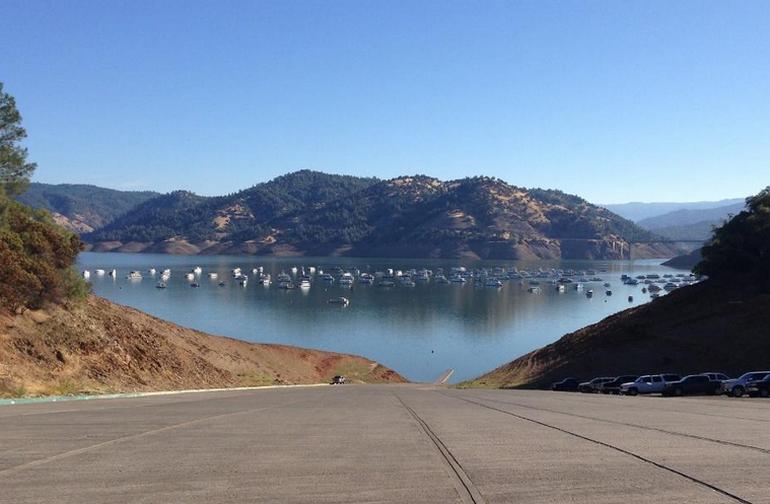 The two-story Hatchery, built by the Department of Water Resources to replace lost spawning areas for salmon and trout when in the season, also offers visitors a close-up view of salmon, and signs provide self-guided tours for visitors. Admission is free.
However, there are many more activities available at the lake aside from fishing, including, but not limited to camping, picnicking, horseback riding, hiking, sail, and powerboating, water-skiing, fishing, swimming, boat-in camping, and the most popular attractions, floating campsites.
Upon arriving at Lake Oroville, guests will first want to get a feel for the lay of the land, water in this case, by visiting the Lake Oroville Visitor Center with its small but informative museum with interesting exhibits, videos, and a store.
Lake Oroville Visitor Center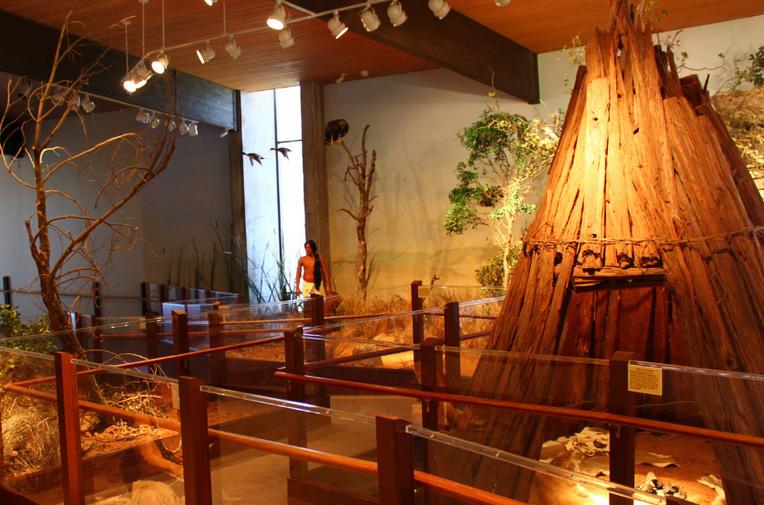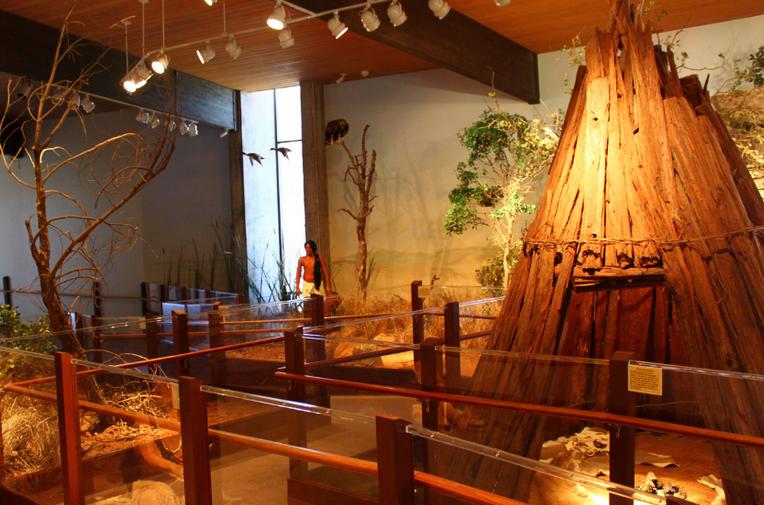 From the Visitor's Center, visitors can access a 47-foot tower with two high-powered telescopes that offers wonderful views of the Sutter Buttes, the world's smallest mountain range that provides a number of great trails perfect for day hiking.
Hiking Lake Oroville
One of those hikes being a trip up the middle fork of the Feather River to see the spectacular 640-foot Feather Falls. The nine-mile round-trip trek takes hikers to a wooden deck that overlooks the falls. Perfect for picnicking or just relaxing.
If you are not the hiking type. After the springtime snow runoff, when the lake is high, you can boat to within a quarter-mile of the falls.
One of the biggest attractions on Lake Oroville is, of course, the Oroville Dam.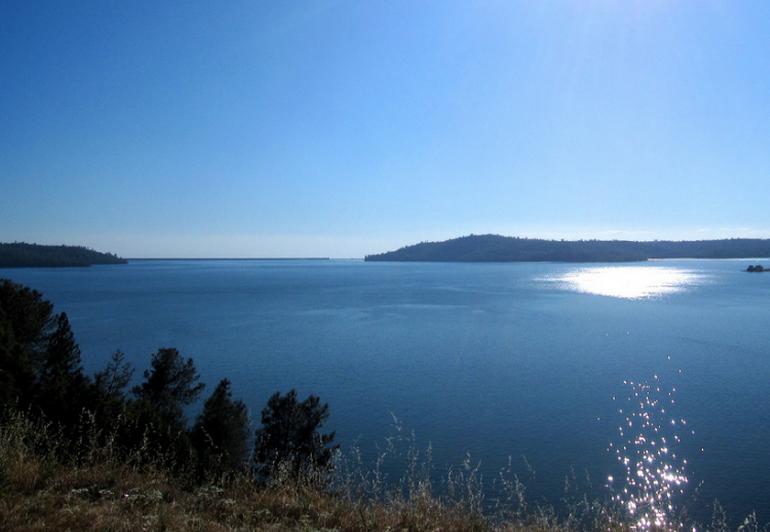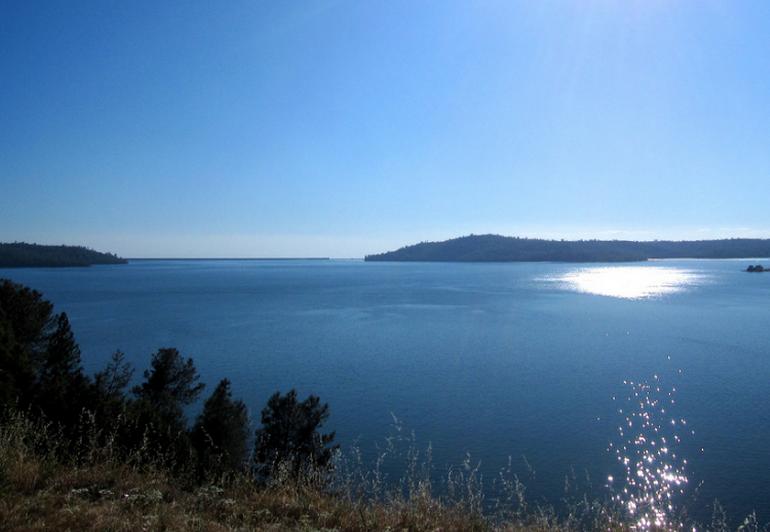 Once referred to as the ninth wonder of the world, it is the tallest dam in the United States, dwarfing Hoover Dam by more than 40 feet. Built between 1962 and 1968, the Oroville Dam is comprised of more than 85 million cubic yards of earth. Free tours are available by appointment only.
Feather River Nature Center
For nature lovers, the Feather River Nature Center provides a peaceful setting to loosen up by the river while watching some of Lake Oroville's full-time resident critters. Constructed of river rock, it was once a bathhouse for gold miners and now serves as a nice place for swimming and picnicking.
Lake Oroville Floating Campsites
You must have or rent a boat in order to access the floating campsites, as they have located quite a distance from the shore.
However, if you don't have your own boat but want to camp on the lake, one option is to visit Lake Oroville Marina. A full-service marina offering luxury houseboat, ski boat, deck cruiser and personal watercraft rentals.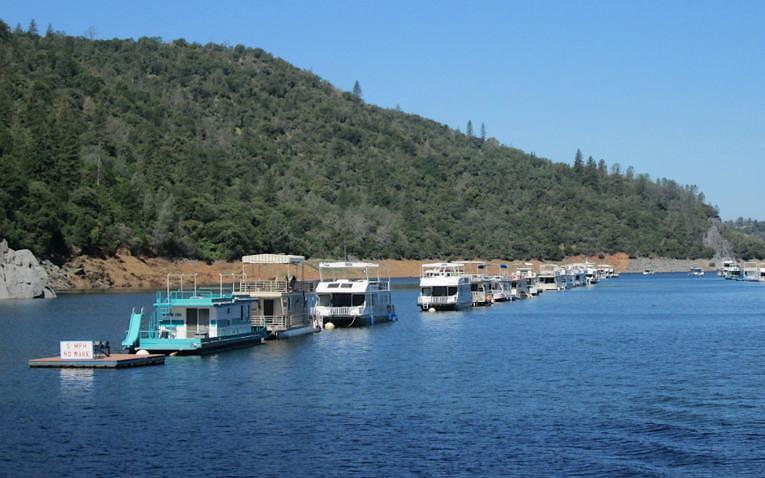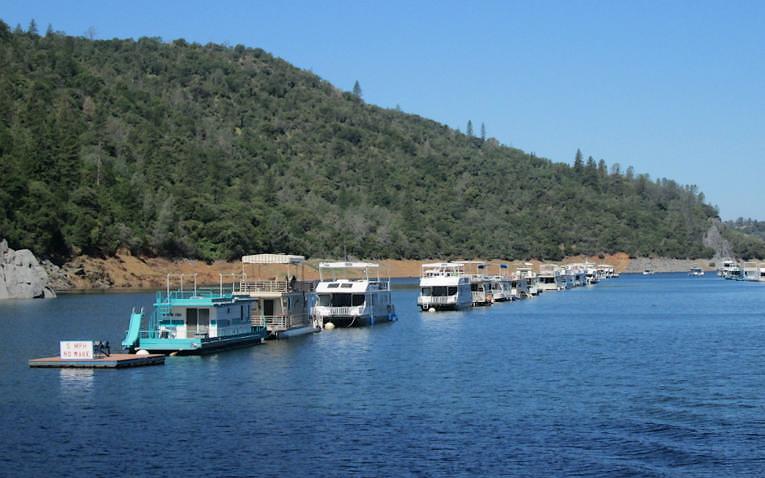 All of the State of California operated Lake Oroville Floating campsites accommodate up to 15 people. Amenities such as a camp table, sink, barbecue (with propane provided), food locker, restroom, a covered living area, and space for tents.
There are ten floating campsites on Lake Oroville. Reservations available April through October.
Exact locations of the floating campsites depend on lake elevation. Detailed information on the locations will be provided at check-in. 10 Floating Campsites – 198 Standard campsites – 15 horse sites.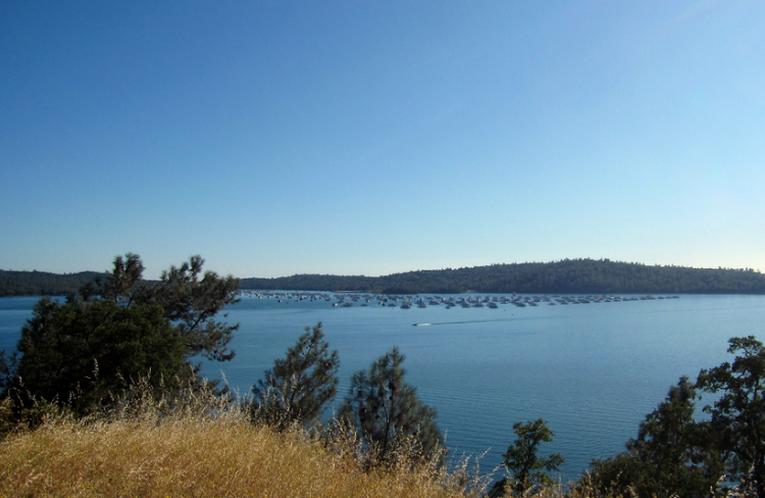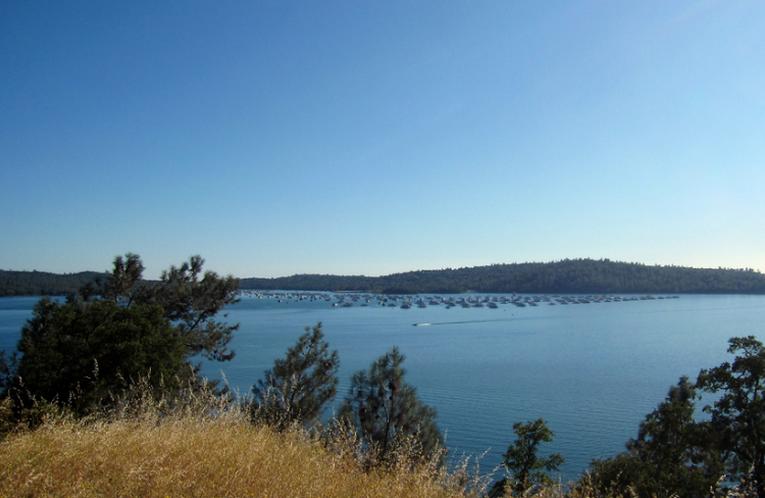 Where is Lake Oroville
As you can see, Lake Oroville is the perfect getaway for your family or friends. Escape to this uncrowded splendor and spend true quality time away from it all.
Lake Oroville Recreation Area is located 70 miles from Sacramento and 150 from San Francisco