Discover the best places to camp on the beach along the Southern California coast. Enjoy fresh ocean breezes, the sound of crashing waves, and cozy nights by the campfire. With beachfront hotel prices sky-high, camping on the beach is an affordable and fun vacation option.
Santa Barbara County – Ventura County – Los Angeles County – Orange County – San Diego County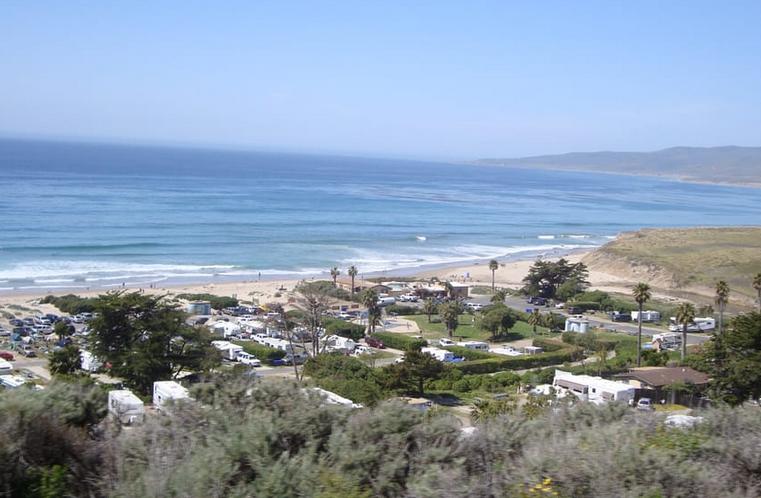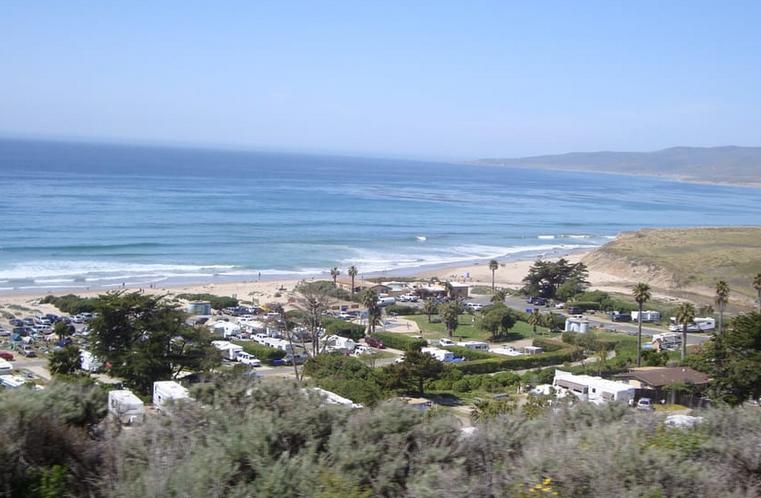 Santa Barbara County Beach Camping
Jalama Beach County Park one of the best places to camp on the beach in California. With 100 ocean view campsites and seven comfortable cottages. Jalama Beach is north of Santa Barbara, just south of Vandenberg Air Force Base. This campground is the most secluded on our list, so be sure to bring along everything you need.
A small restaurant and a store on-site serve up the famous Jalama burger, but that's the only service available. This Santa Barbara County park and campground address are 9999 Jalama Road Lompoc, California.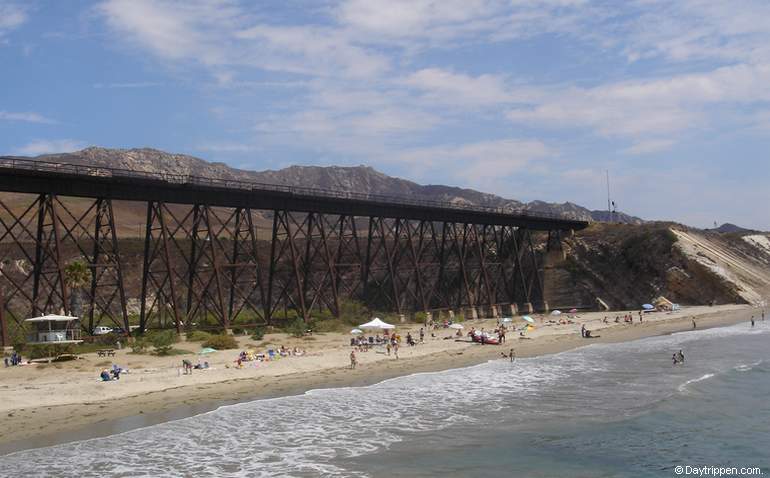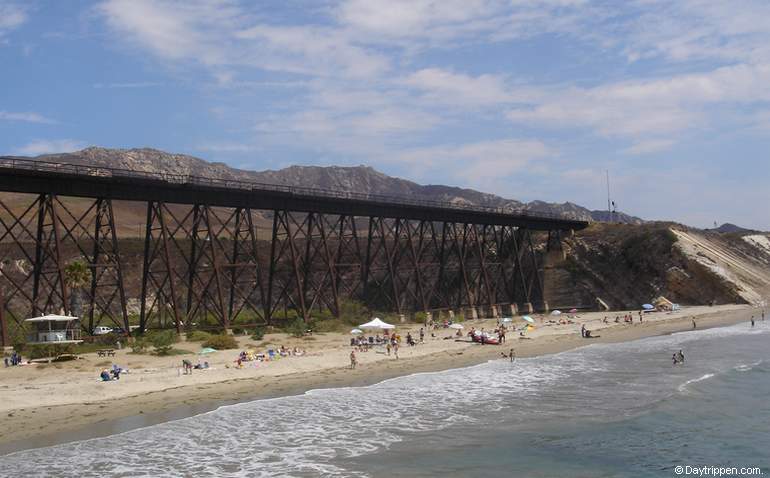 Gaviota State Park is the last stop on Highway 101 before it turns inland toward Buellton and Solvang. There are e 41 developed campsites that can accommodate tents and RVs up to 27 feet. Gaviota State Park has hiking trails connect to the Los Padres National Forest.
Gaviota SP has a fishing pier along with a sandy stretch of beach. This campground is tiny so that you will be camping close to your neighbors. Gaviota State Park address 10 Refugio Beach Road in Goleta, California.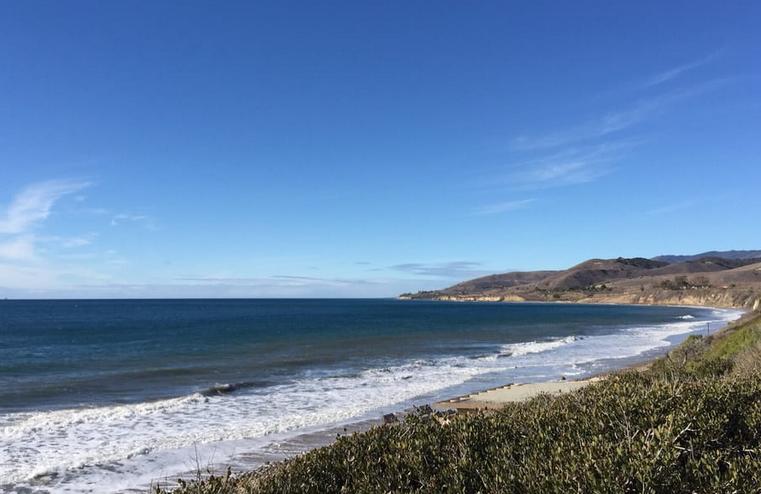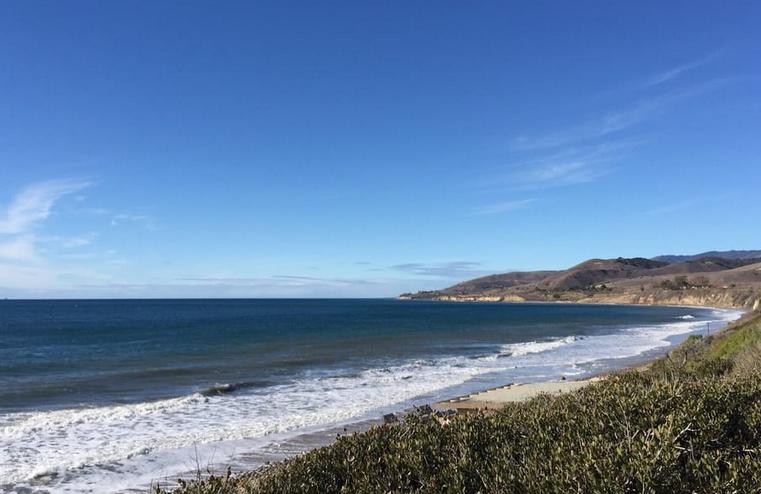 El Capitan Beach is perfect for families looking for a beach camping adventure or to escape from the city for the day. Sandy beach, rocky tidepools, and stands of sycamore and oaks along El Capitan Creek. The campground has 133 campsites. Several campsites offer beautiful Pacific Ocean views from cliff-top locations. Gaviota State Beach is north of the town of Goleta along Highway 101.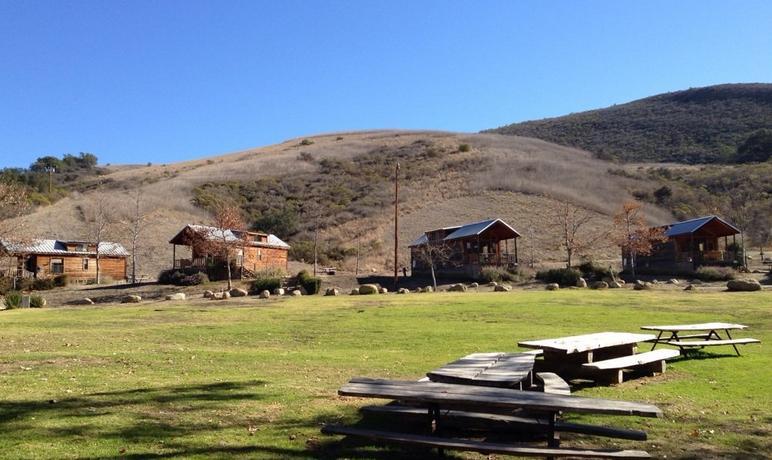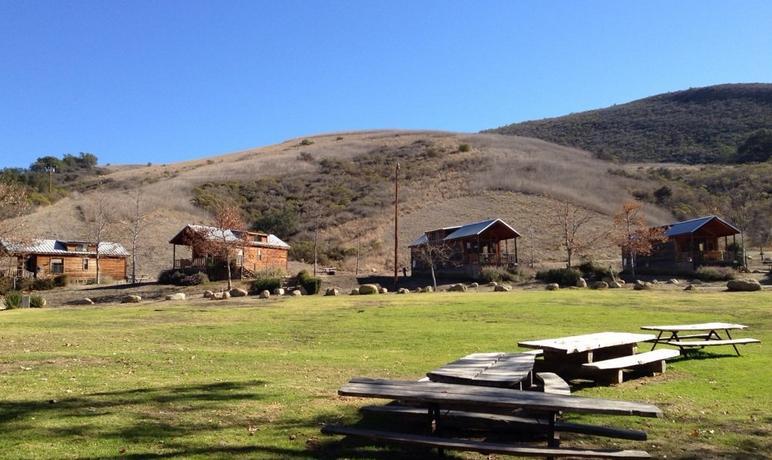 While not directly on the Beach, El Capitan Canyon Resort offers fantastic coastal views and easy walking distance to the beach. Accommodations at El Capitan Canyon Resort include Safari Tents, Cabins, and Yurts. Imagine going camping with the only chore you have to do is packing your suitcase.
One nice feature of the resort is that it is on the east side of Highway 101, far enough away that you don't hear the horn of the Amtrak Pacific Surfliner trains as they head up or down the coast.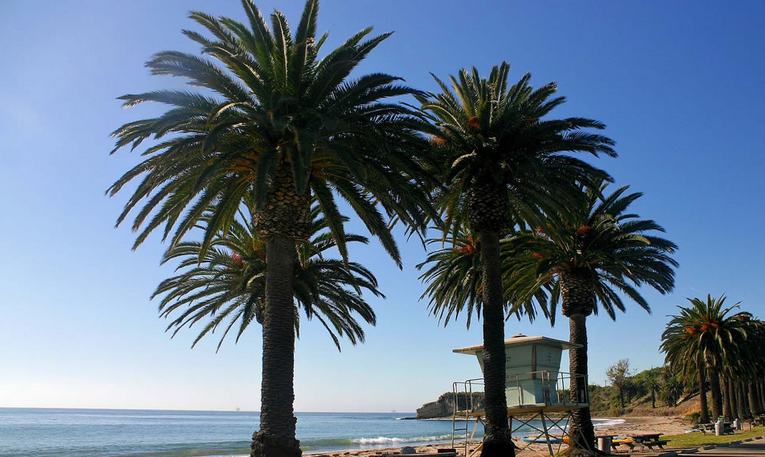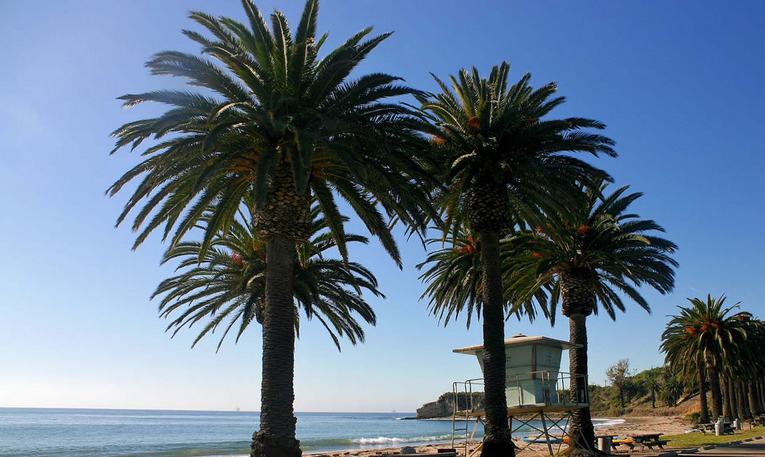 If you like to beach camp, Refugio State Beach is a lovely area lined with palm trees that provide a relaxing day at the beach or a fun camping trip. Campsites are located very close to the beach, with some nestled in shady palm trees. Imagine falling asleep to the sounds of crashing waves. Both tent and RV campers can enjoy this scenic coastal location. 10 Refugio Beach Road, Goleta, California.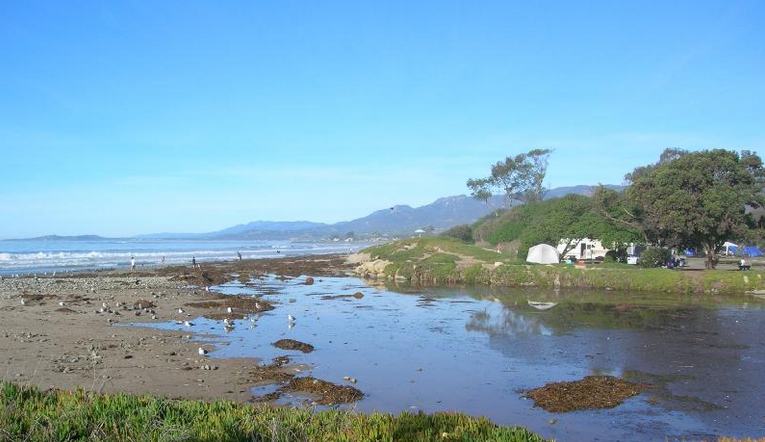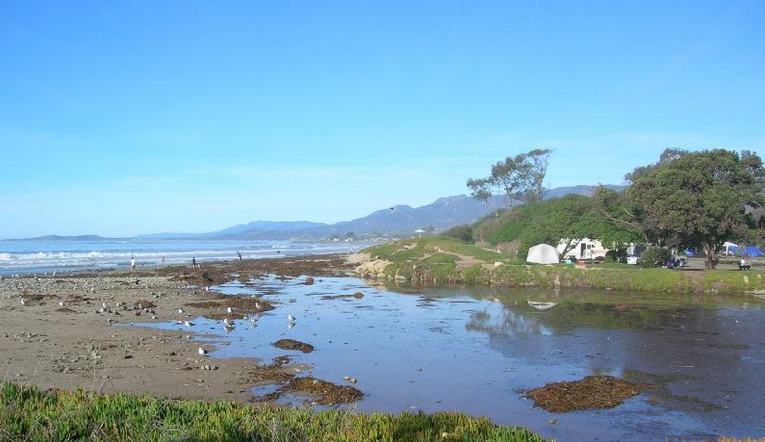 Carpinteria State Beach offers 216 campsites for RV's and tent camping near the town of Carpinteria. There are four campgrounds: Anacapa, Santa Rosa, Santa Cruz, and San Miguel. Both Santa Cruz and San Miguel have campsites directly on the sand, steps to the Ocean. 5361 Sixth Street Carpinteria, California.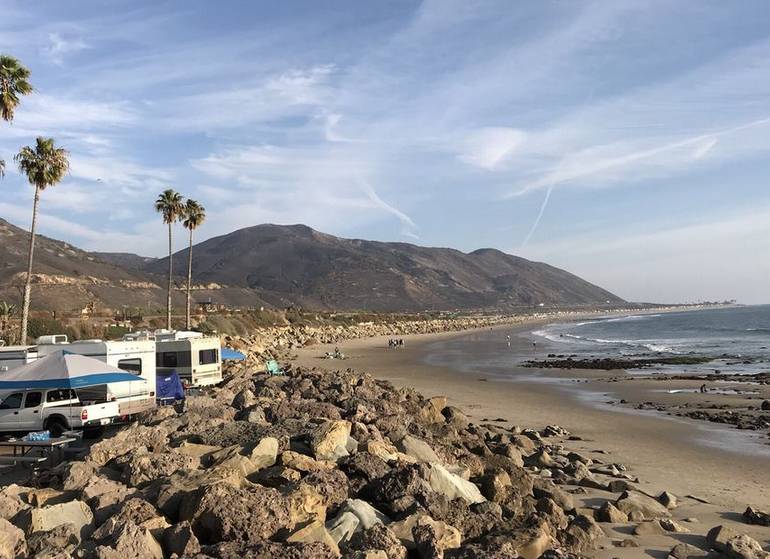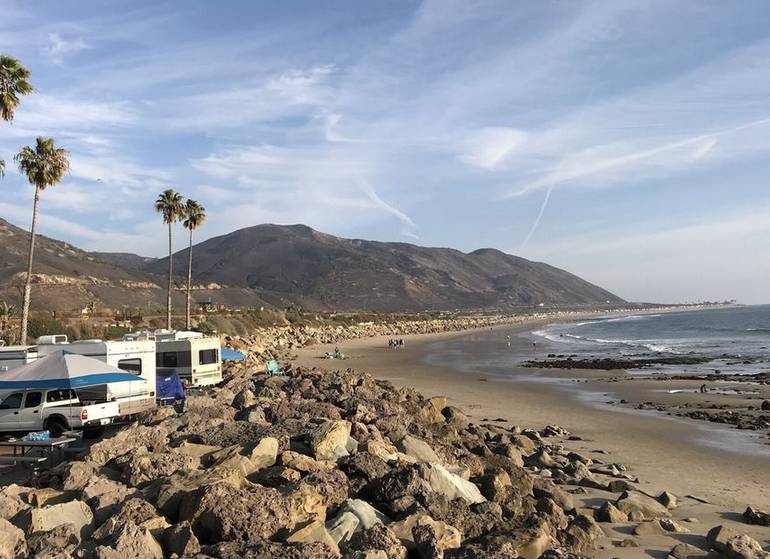 Ventura County Beach Camping
Hobson Beach Park – Ventura County
Hobson Beach Park features 29 campsites. Numbers 13 through 28 are directly on the ocean. Campsites are close together, but the campground location more than makes up for the lack of space. Spots are on a first-come, so arrive early. If you can, get there on a Friday to ensure you will have somewhere to camp. There is a small snack shop that serves breakfast and lunch, restrooms, and WiFi is available. 5210 Pacific Coast Hwy, Ventura, CA 93001. website.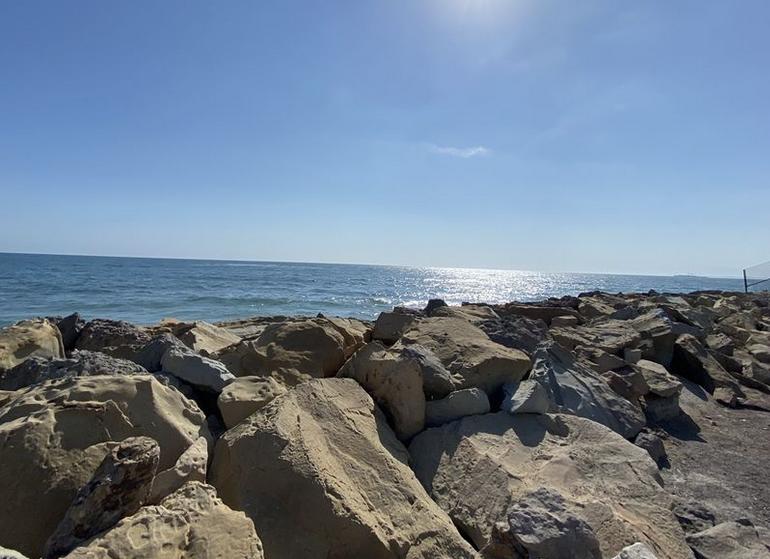 Rincon Parkway – Ventura County
You can't get any closer to the beach than at Ventura County's Rincon Parkway. Situated on the old Pacific Coast Highway, campsites have spectacular views of the Pacific Ocean.  No reservations are needed. Just drive up and down until you find an open spot. Every site has a fantastic view, so it doesn't matter where you park. Tent camping is not allowed here, and there is no day-use parking. 4668 Pacific Coast Hwy, Ventura, CA 93001. website.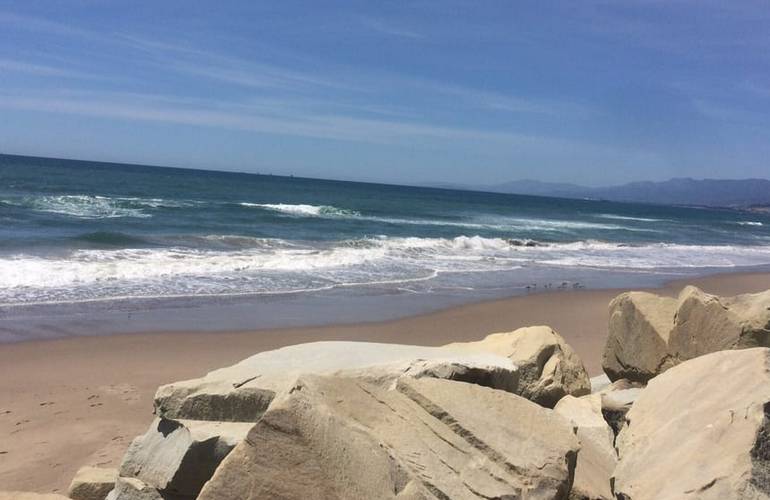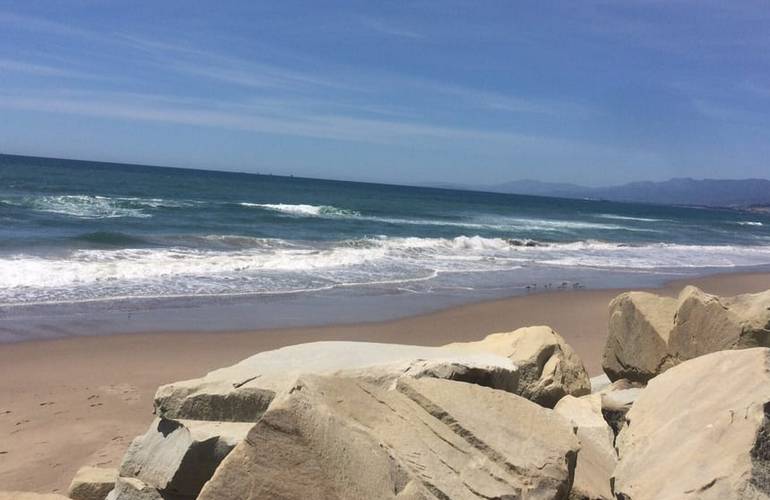 Faria Beach Park – Ventura County
Faria is another small beach campground run by the county of Ventura. Situated a few miles south of Hobson Beach, Faria Beach Park features 38 campsites. Number 7 – 34 are directly on the ocean with unobstructed views of the Pacific. All campsites are offered on a first-come, first-serve basis only.
No reservations accepted. It can be very challenging to get a spot here, especially during the summer and holiday weekends. There is a small cafe that serves breakfast and lunch. 4350 Old Rincon Hwy Ventura, CA 93001. Website.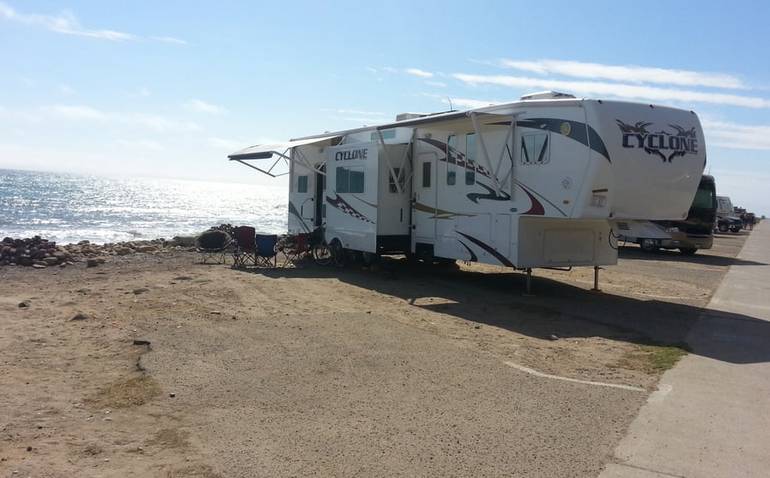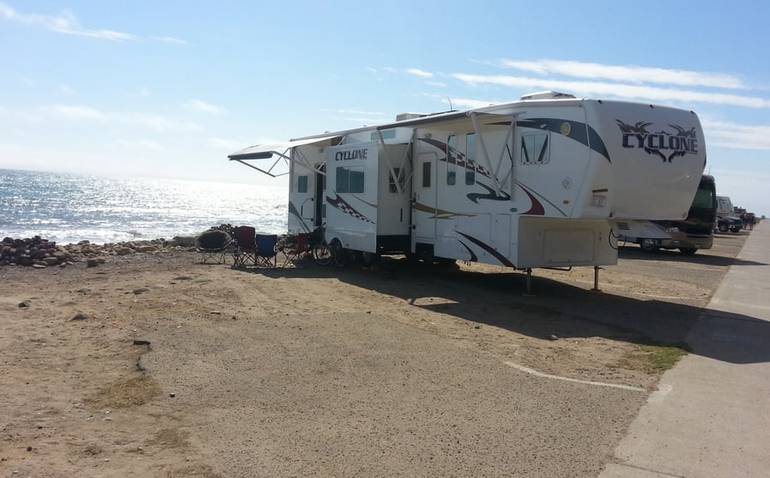 With excellent beachfront camping and beautiful panoramic views of the Pacific Ocean, Emma Wood State Beach offers campers and day users an incredible place to unwind and soak up some sun. Emma Wood's is a popular year-round destination with a 90-site self-contained campground about as close to the ocean as you can get and moderate temperatures. Highway 101 Ventura, California.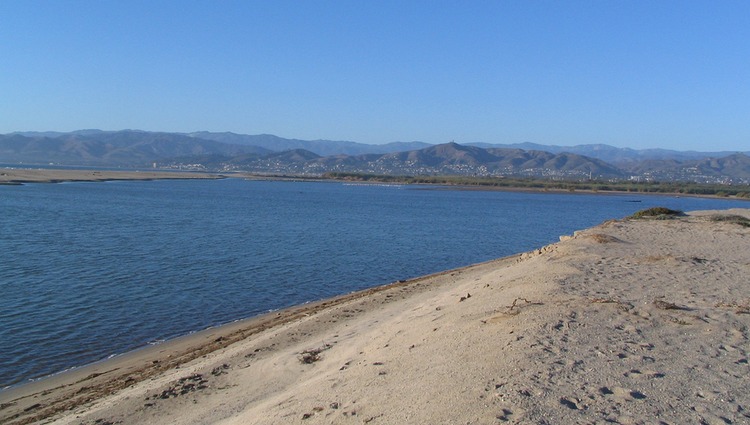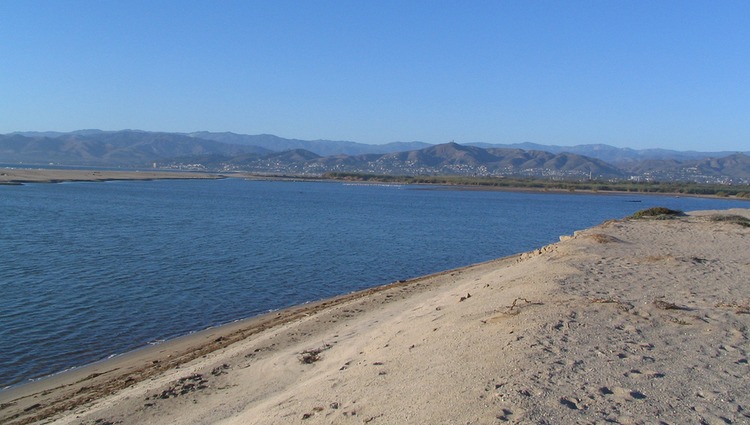 McGrath State Beach has 172 campsites by the beach and is next to the Santa Clara River and dunes. The campground is relatively remote by Southern California standards but still not too far away from civilization's comforts. The beach here is wide and sandy perfect for a stroll or just laying out in the sun. 2211 North Harbor Blvd. Oxnard, California.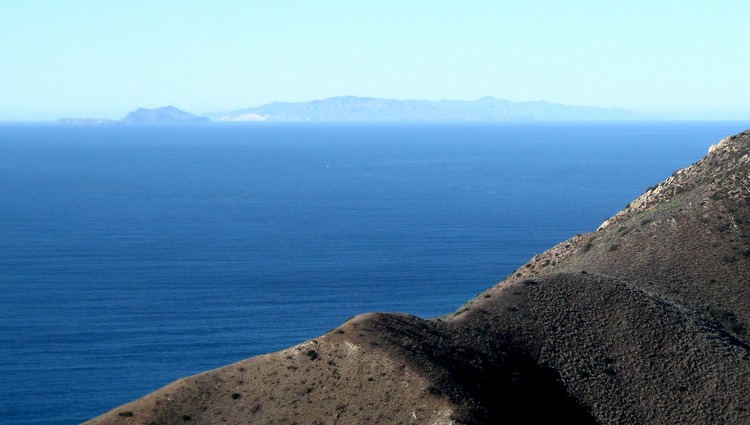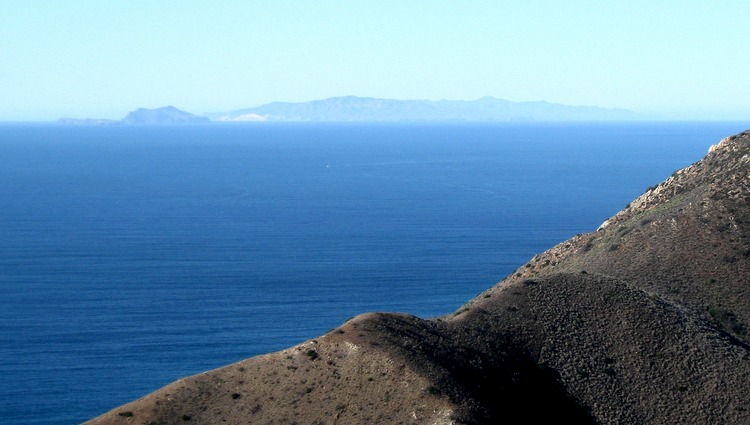 There are two campgrounds at Point Mugu State Park. Thornhill Broom on the beach, and Sycamore Canyon, which features views of the ocean. Point Mugu State Park features more than 70 miles of hiking trails and five miles of pristine ocean shoreline surrounded by rocky bluffs and jagged pinnacles. 9000 W. Pacific Coast Highway  Malibu, California.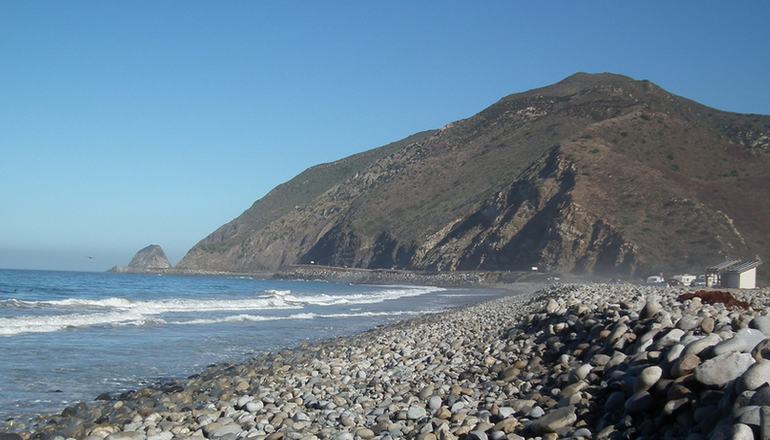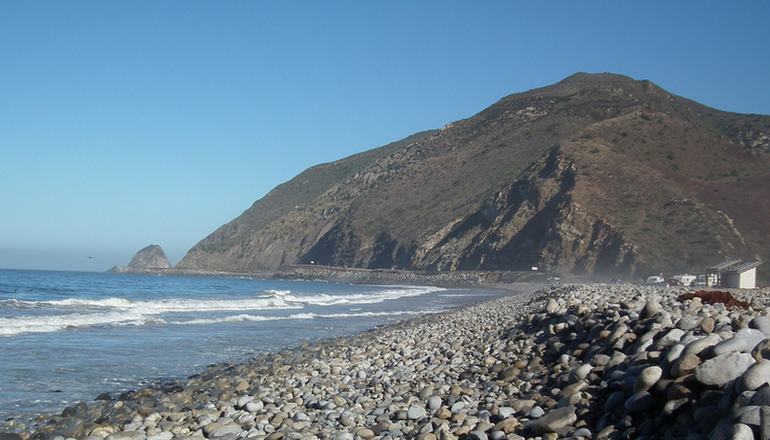 Thornhill Broome Beach campground is part of Point Mugu State Park. The main attraction here is pulling up your RV and park on the beach—nothing between you and the surf except the rocky shore. Thornhill Broom campsites are considered primitive sites and are limited to 8 people. Reservations are Non-Site-Specific. All campsites are directly on the beach. Thornhill Broome Beach's address is 9000 W. Pacific Coast Highway, Malibu, California.
Los Angeles County Beach Camping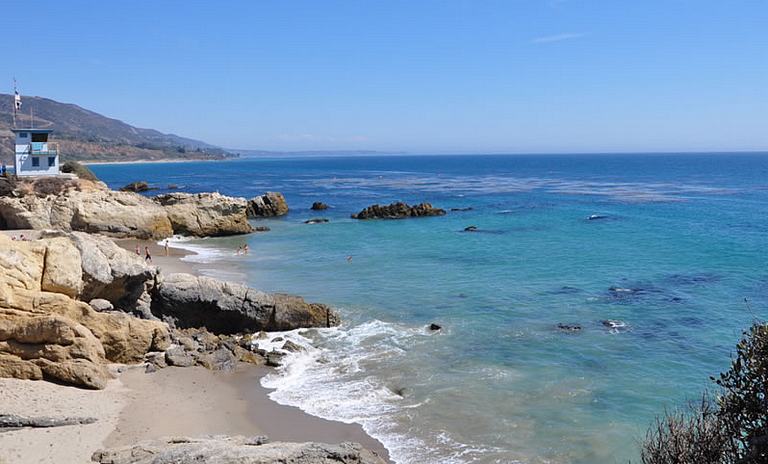 Stretching just a mile and a half along the Pacific Coast Highway in Malibu, California, Leo Carrillo State Park is a perfect destination for day use or an overnight camping trip. Leo Carrillo's campground is inland from the beach in a canyon lined with giant sycamores. There are 135 campsites, including several group sites. Beach access is through a tunnel under Pacific Coast Highway. 35000 W. Pacific Coast Highway, Malibu, California.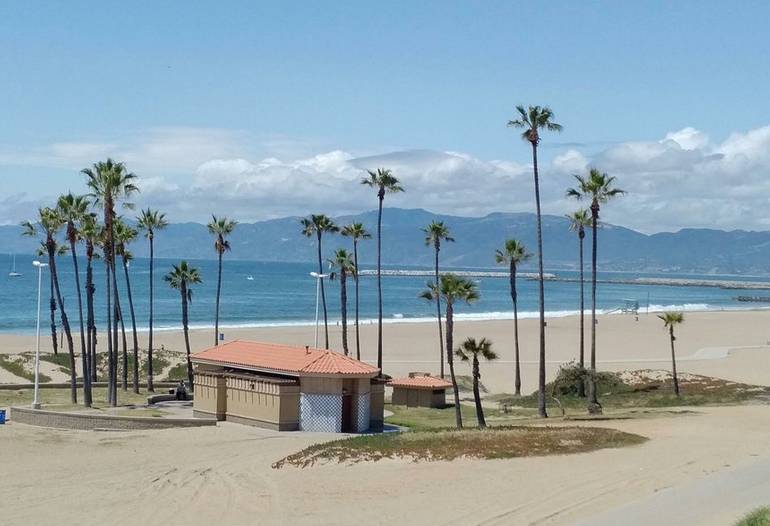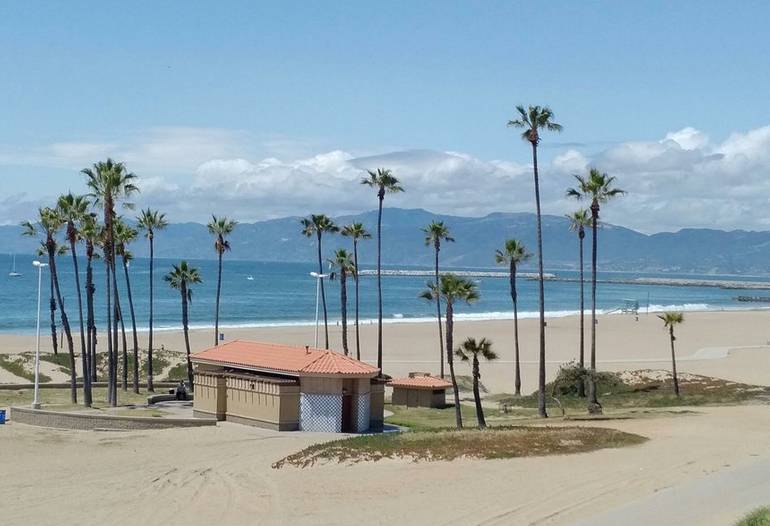 Dockweiler State Beach RV Park
If you like the sound of planes, you will love Dockweiler. This state beach sits beneath the takeoff path from Los Angeles International Airport. If you can get past the noise of the planes, the beach here is wide and sandy and has plenty of fire pits. There are 118 full hook-up spaces for RVs at Dockweiler.
About half of the sites back up to the beach (1-82). No tent camping is allowed. Reservations must be made at least one day in advance. 12001 Vista del Mar Playa del Rey, California. Website.
Orange County Beach Camping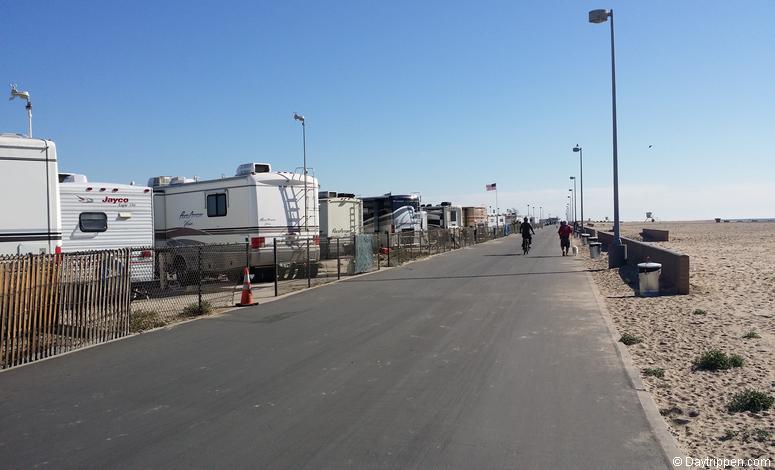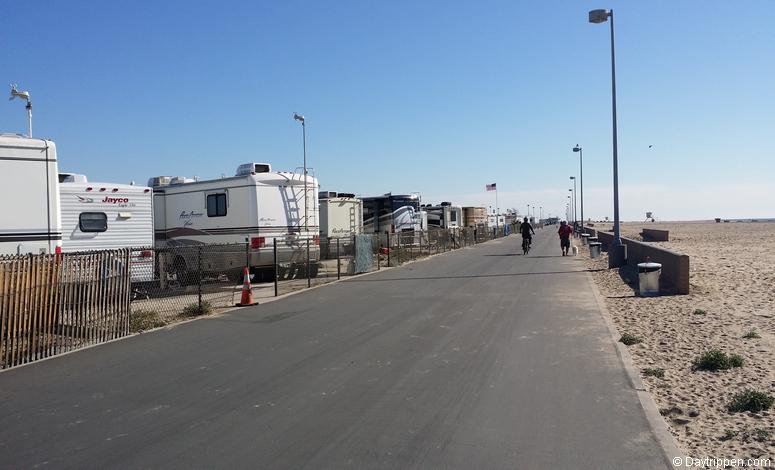 Bolsa Chica State Beach is between Huntington Beach and Seal Beach. Beach camping at Bolsa Chica is limited to recreational vehicles only. Be sure to bring along your bicycles when camping at Bolsa Chica. The beach trail runs south to Newport Beach and north to Long Beach. 17851 Pacific Coast Hwy. Huntington Beach, California.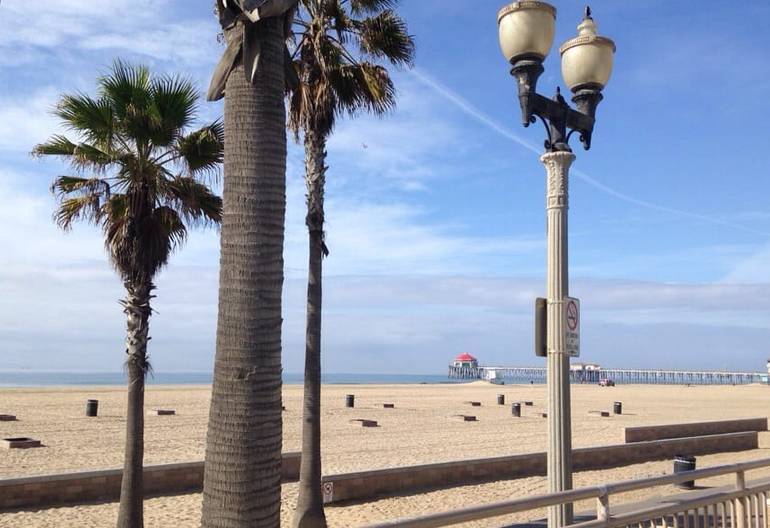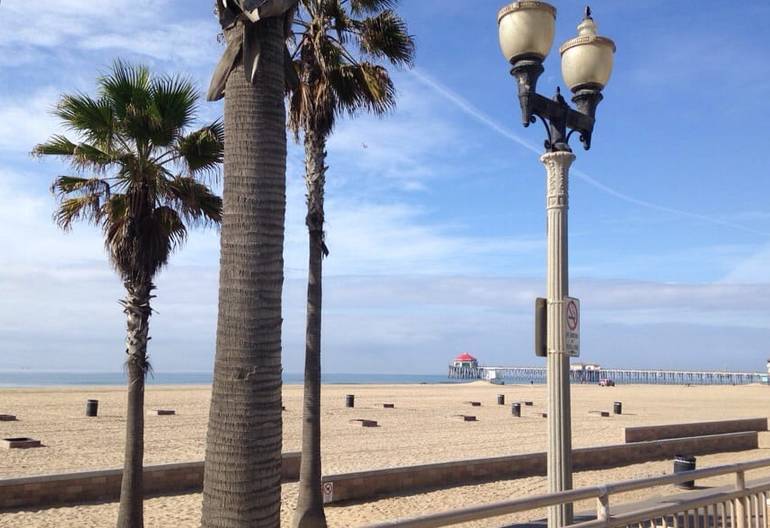 Sunset Vista RV Park Huntington Beach
Sunset Vista RV Park is about a half-mile south of the Huntington Beach Pier. This campground is a parking lot adjacent to the beach where you can park your RV. The location is excellent. Everything you could ever want is within walking distance, including the Pacific Ocean.
The downside is it can get very noisy, and there are a ton of fire rings on the beach, and depending on the wind, you will get a lot of smoke in the evenings. 103 Pacific Coast Hwy Huntington Beach, CA 92648. website. Their website is in dire need of an upgrade.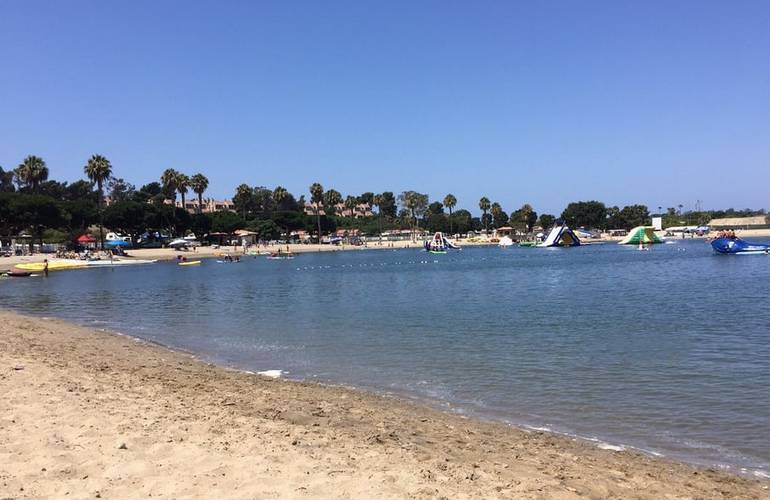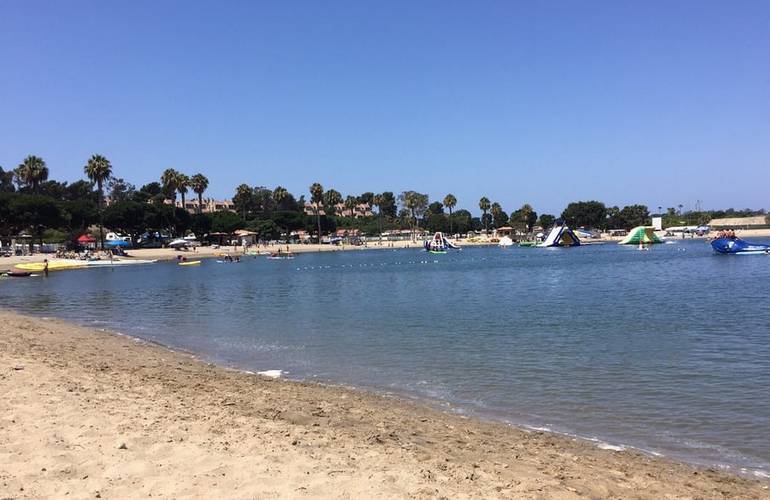 Newport Dunes Resort provides the perfect home away from home for guests to have fun in the southern California sun. While most guests arrive by RV, stopping for just a few days rest as they continue to their final destination or staying for an entire vacation, you don't need an RV to stay here. There are plenty of overnight options, including tent camping and cottage rentals. Newport 1131 Back Bay Dr, Newport Beach, California.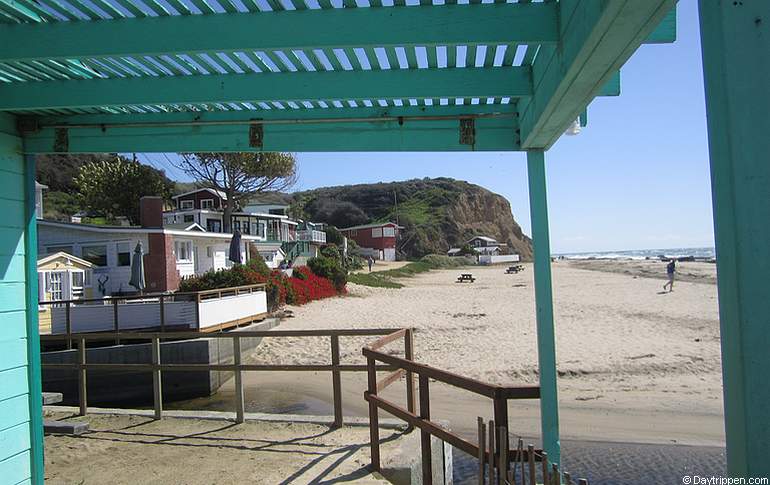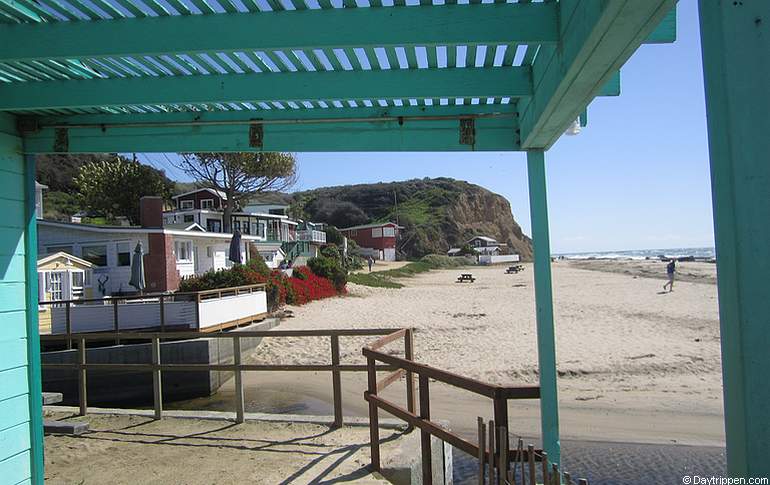 There are 24 cottages for rent at Crystal Cove that range from beachfront to bluff top. All of the cabins have a microwave and refrigerator. ADA-accessible units have a small electric stove. If you don't want to cook on your beach vacation, you can dine at the beachfront Beachcomber Restaurant. Crystal Cove Beach Cottages are some of the most sought beach rentals in California. Location midway between Newport Beach and Laguna Beach along Coast Highway.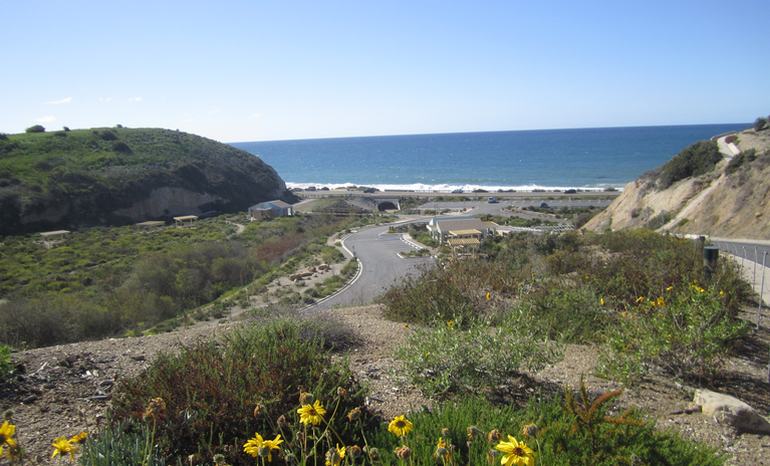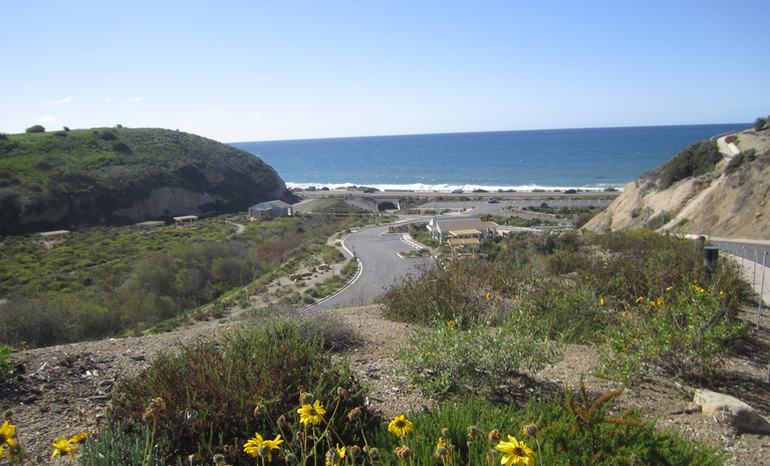 Moro Campground offers spectacular ocean views from all of its sixty campsites. Unlike some other beach campgrounds, there is no bad campsite. No open fires are allowed anywhere in the park. You may use compressed gas BBQs on the beach or in the campground. 8471 N. Coast Highway, Laguna Beach, California.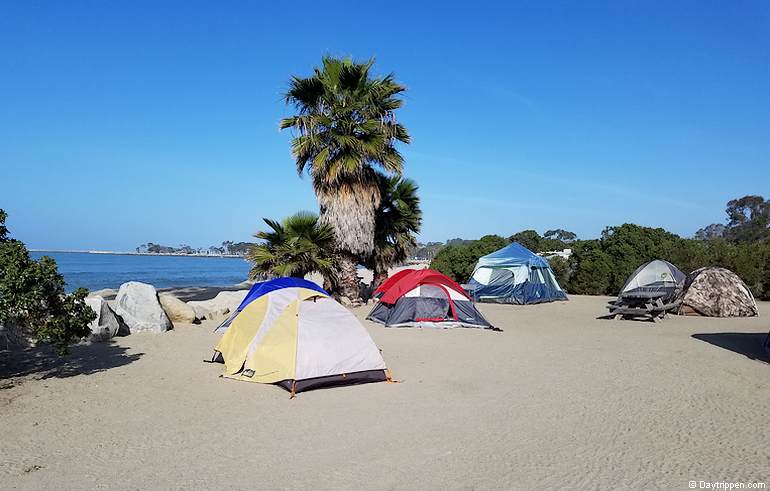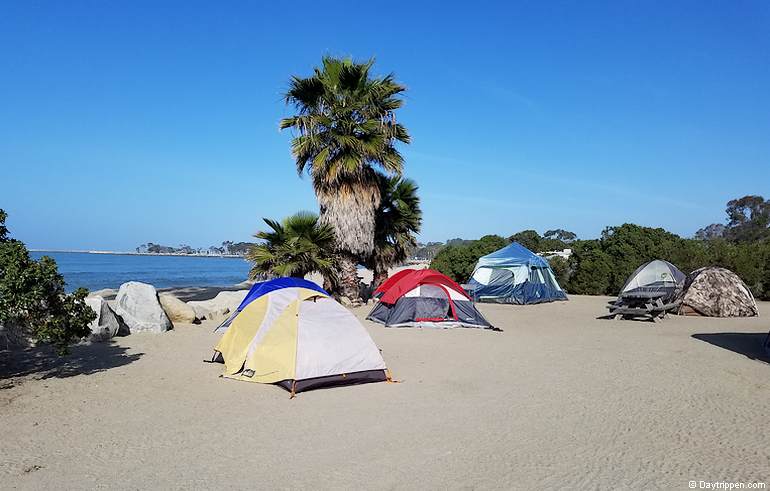 Doheny State Beach is in South Orange County next to Dana Point Harbor. Some of the campsites at Doheny are directly on the beach. There are 16 RV campsites only. For the balance of the campsites, you can use a tent, pop-up trailer, or the back seat of your car. There is also a separate group tent site at the far end of the campground. 25300 Dana Point Harbor Drive Dana Point, California.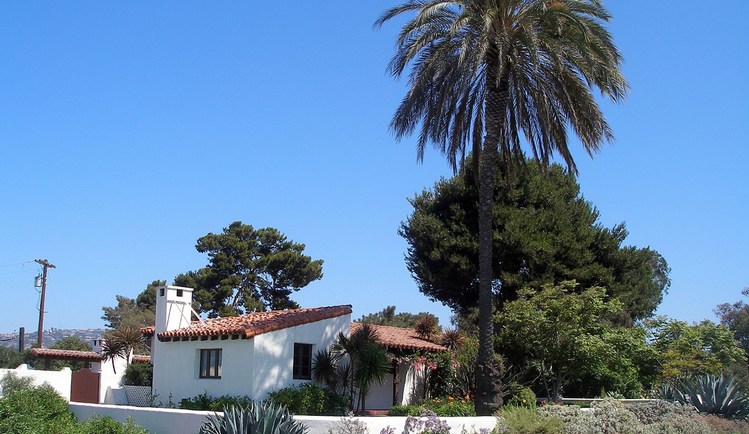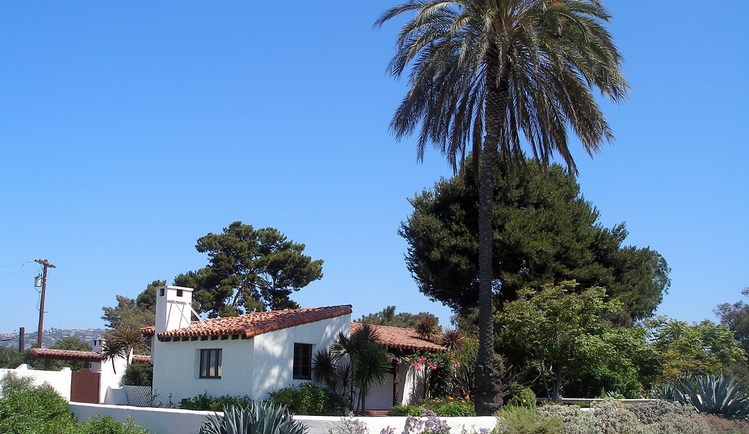 San Clemente State Beach has 160 bluff-top campsites. Most sites do not have a beach view. However, campsites 57-72 have a partial ocean view. A paved trail that leads down to the wide sandy beach. The parks' visitor center is the original 1934 ranger's cottage. Open most weekends. The visitor center has interesting historic photos along with information on native animals and plant life. 225 Avenida Calafia San Clemente, California.
San Diego County Beach Camping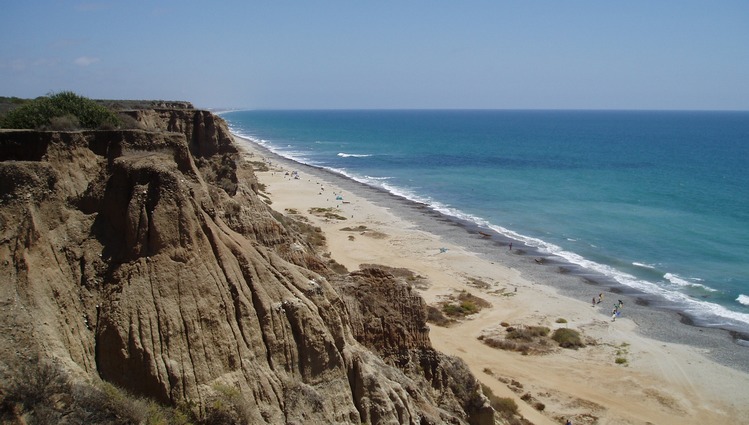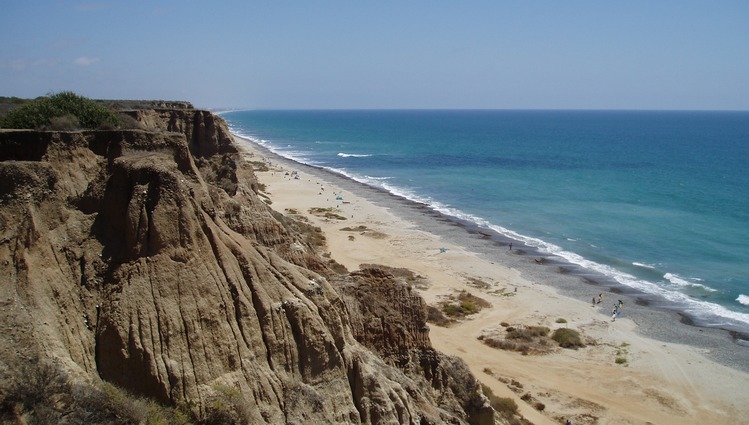 San Onofre State Beach features 3,000 acres of Southern California coastline between San Clemente and Camp Pendleton. The park includes three areas: San Onofre Bluffs, San Onofre Surf Beach, and San Mateo Campground. San Onofre Bluffs stretches out along Old Highway 101, offering both day-use parking and camping.
San Mateo Campground is about 1.5 miles inland from the beach. A trail connects the campground to Trestles Beach, a world-class surfing site. Basilone Road exit off I-5, San Clemente, California.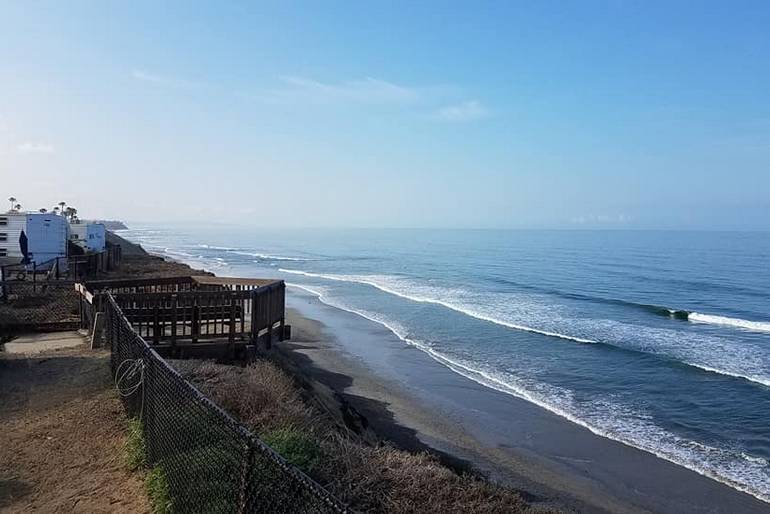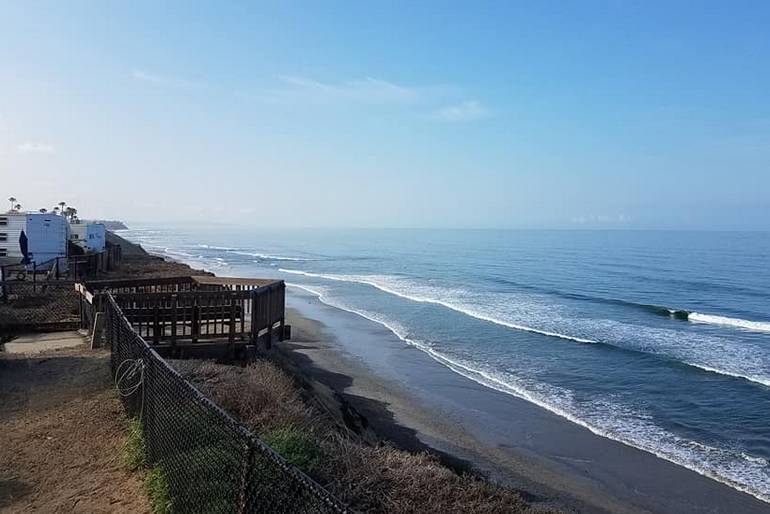 South Carlsbad State Beach
South Carlsbad State Beach is between Highway 101 and the Pacific Ocean. There are a little over 200 campsites here, with half of them listed as premium sites with ocean views. There are several sets of stairs leading down to the beach, but they are relatively steep. Every location has a picnic table and a fire ring. There is a hedge on one side of the site that offers some privacy. However, the spaces are close together. The beach here is quite rocky, with very little sand to play on. Reservations – 7201 Carlsbad Blvd. Carlsbad, CA 92008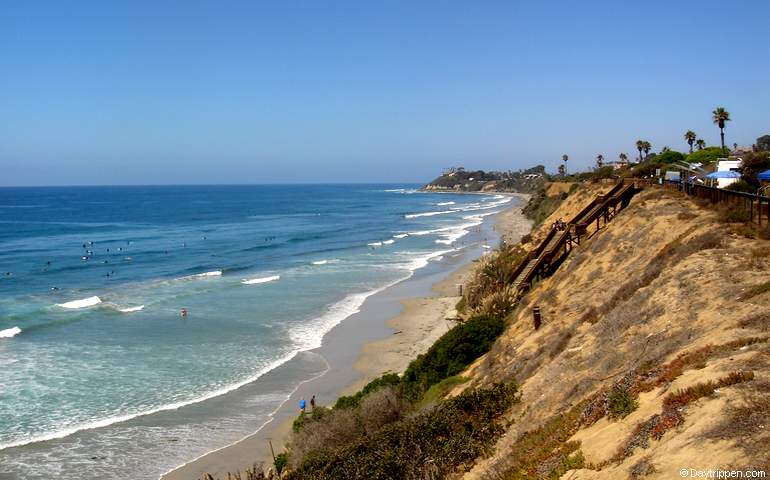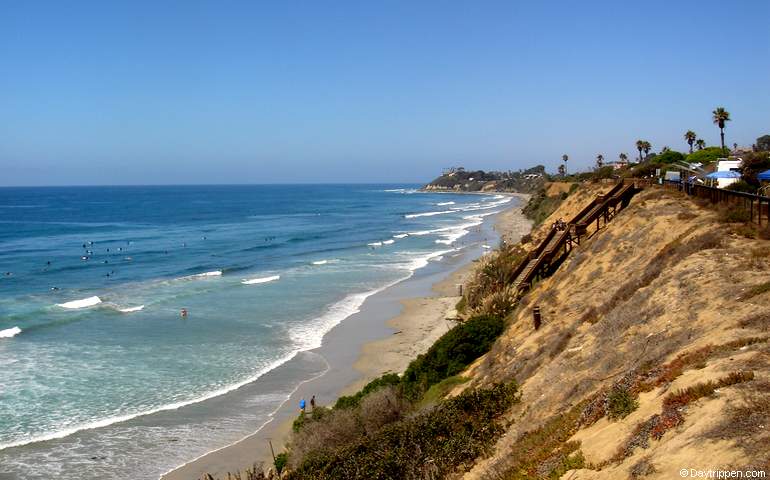 San Elijo State Beach offers bluff-top camping, with about half of the 170 campsites have uninterrupted views of the Pacific Ocean. Campsite assignments are made upon your arrival unless you reserve a specific site. Peak season reservations are a must, but you should not have problems getting an ocean view campsite after the busy summer. 2050 South Coast Hwy 101 Cardiff, California.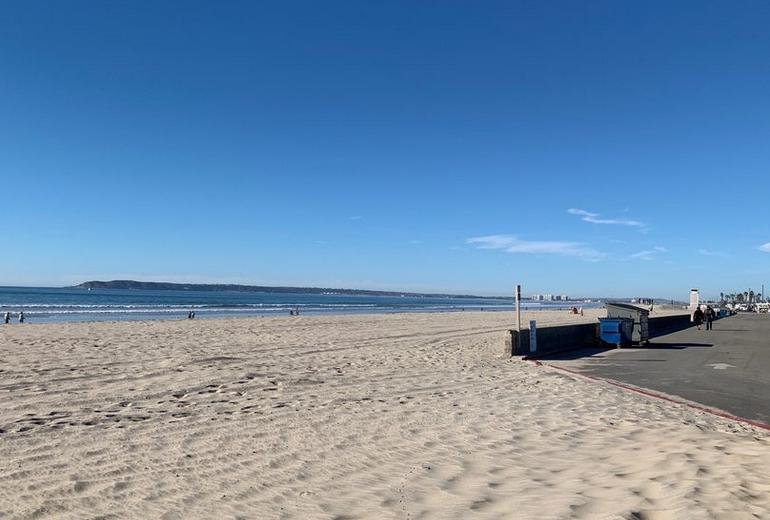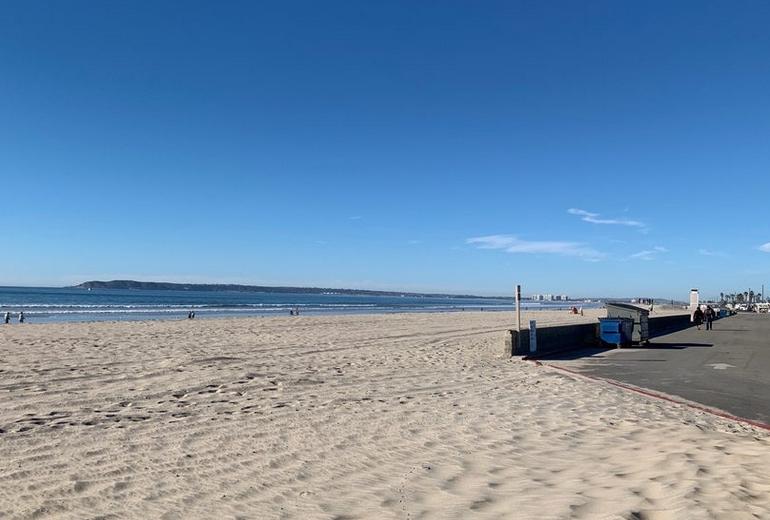 Silver Strand State Beach is on the sand strip that separates San Diego Bay from the Pacific Ocean. Silver Strand is San Diego's most popular place for beach camping. Silver Strand features 136 campsites that are for self-contained vehicles only. Camping is only in the north lot #4. Spaces 041 to 061 and 081 to 095 are right on the beach. 5000 Highway 75 Coronado, California.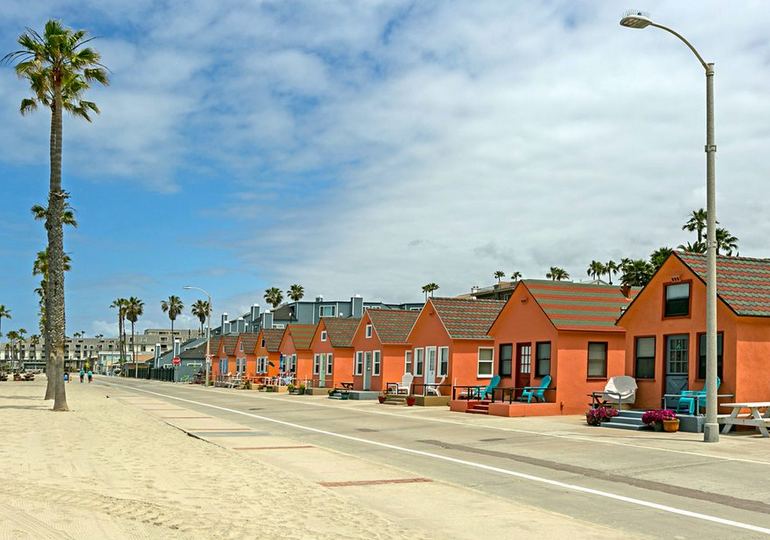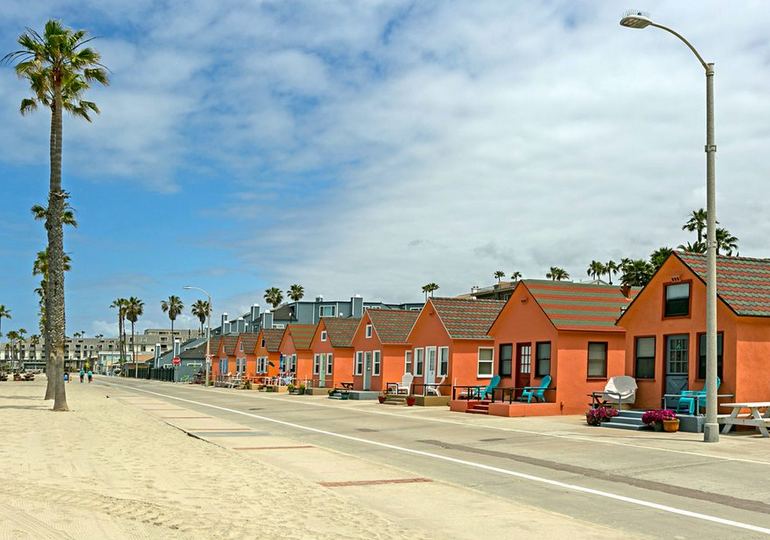 Roberts Cottages Oceanside
Roberts Cottages are on the strand, only steps to Oceanside's vast sandy beach. These mostly one-bedroom cottages built-in 1924 as vacation homes. Today many of these unique beach cottages can be rented.  While not cheap, an average price of $1500 per week during the summer, the location is breathtaking. Oceanside is situated midway between Los Angeles and San Diego, making it an excellent family vacation destination.
California Central Coast Beach Campgrounds