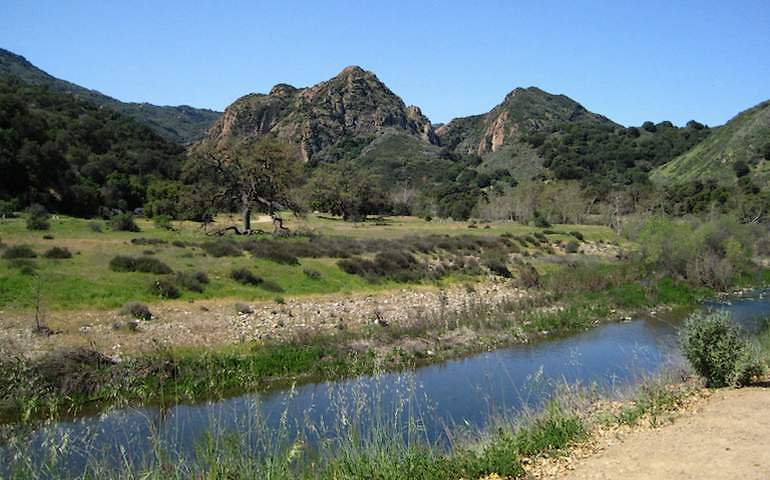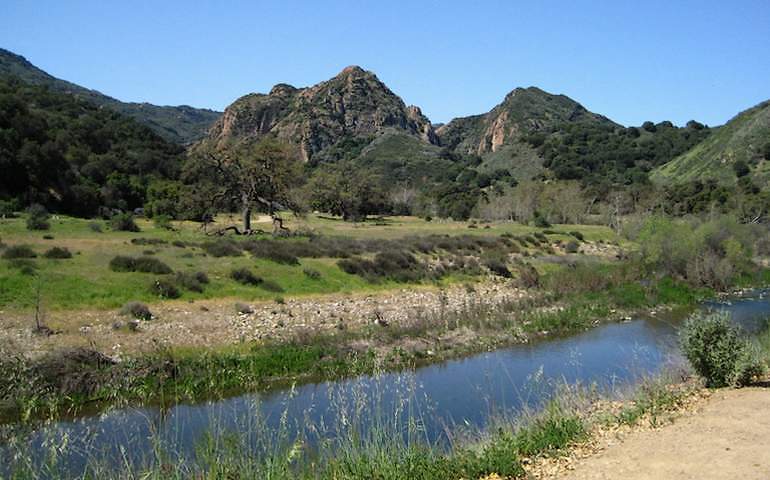 Malibu Creek State Park is a hidden gem in the Santa Monica Mountains. There are seven thousand acres of beautiful running streams, old oak and sycamore groves, arid chaparral-covered hillsides, perfect for hiking, fishing, horseback riding, mountain bike riding, and camping.
With a diverse topography that includes jagged mountains, rock outcroppings, cliff-like slopes, and deep gorges, the park's rugged terrain was once used by filmmakers to create spectacular backdrops for nearby Hollywood, creating distant places such as old Mexico, deep space, and an army hospital in South Korea.
Movies and television shows filmed here include the hit television series' M*A*S*H, The Planet of the Apes, the classic Butch Cassidy, and the Sundance Kid, as well as Pleasantville.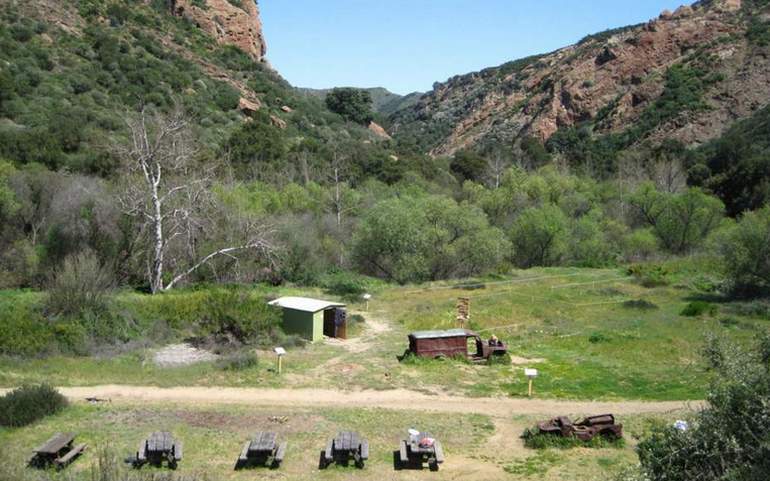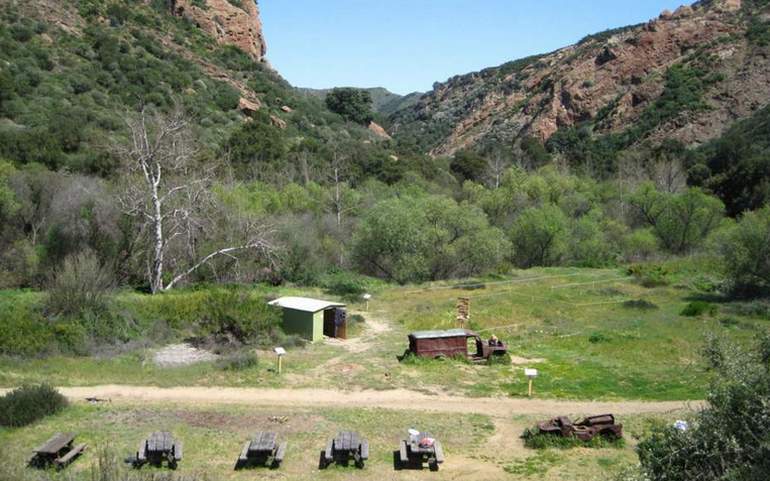 The Angeles District Headquarters building here served as the "dream house" in the 1948 classic, "Mr. Blandings Builds His Dream House," and many abandoned movie props can still be found in and buried around the park's unique landscape.
Before embarking on your adventure, be sure to stop by the park's visitor center, just a short distance from the main parking area near the Las Virgenes Road entrance. There you can pick up a map of the park for $2 and discover the area's wildlife, microclimate, and exciting past, including the history of the structure that houses the center.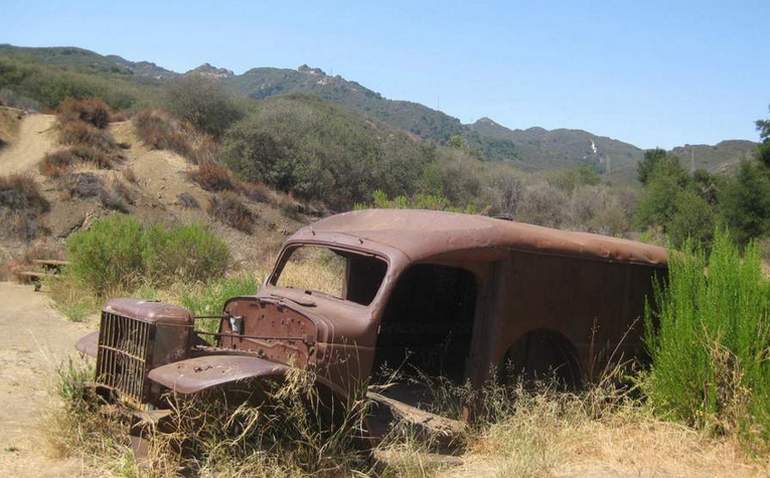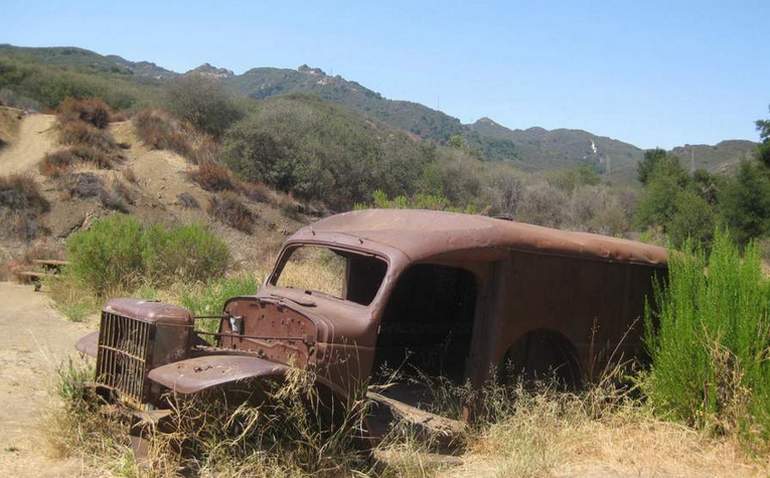 Malibu Creek State Park Visitors center was initially the vacation home by Willis P. Hunt, who later, along with several other wealthy turn-of-the-century business people, purchased the land that is now part of Malibu Creek State Park; the home was sold in 1946 to 20th Century Fox, the State of California bought it in 1974.
Inside the center is a replica of a Chumash village with photographs of Indian cave art and an extensive collection of arrowheads found on the surrounding grounds. Touching is encouraged at the many wildlife displays where kids can feel the pelts of skunks and opossums or crush acorns with a stone mortar and pestle.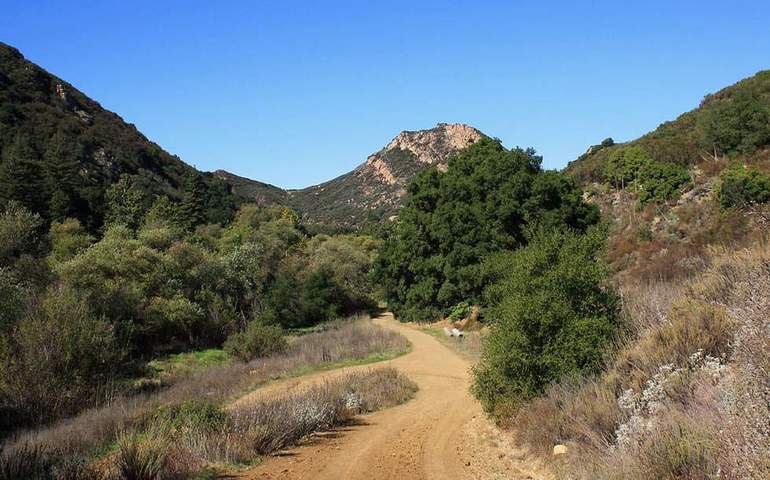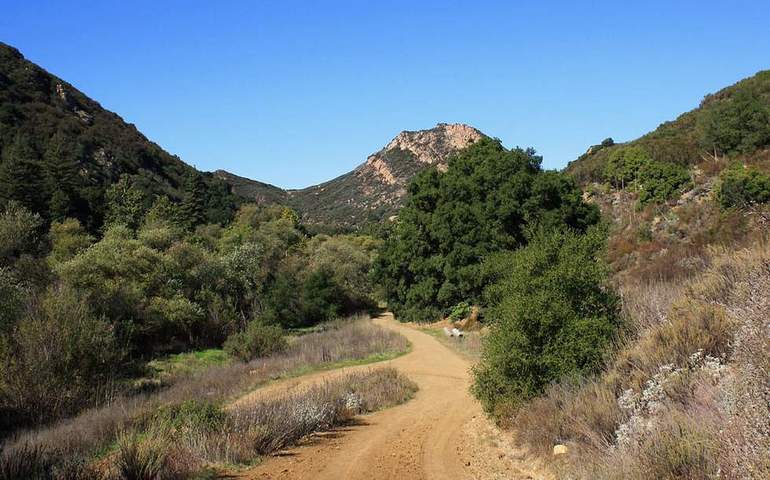 Things to do Malibu Creek State Park
After a brief stop at the visitors center, it's time to head out towards Rock Pool. After crossing the large bridge spanning the creek and following the trail 3.5 miles along the volcanic cliffs, you'll find tons of rocks to climb on, as well as a perfect spot for both swimming and picnicking.
The "Swiss Family Robinson" television series and some Tarzan movies were shot in this park area.
Most of the park's trails are well marked and graded for easy hiking if you follow the primary fire service roads. However, for those seeking a more challenging experience, there are plenty of other smaller hiking trails that branch off to various park areas. These are more difficult and should only be traversed by more experienced hikers.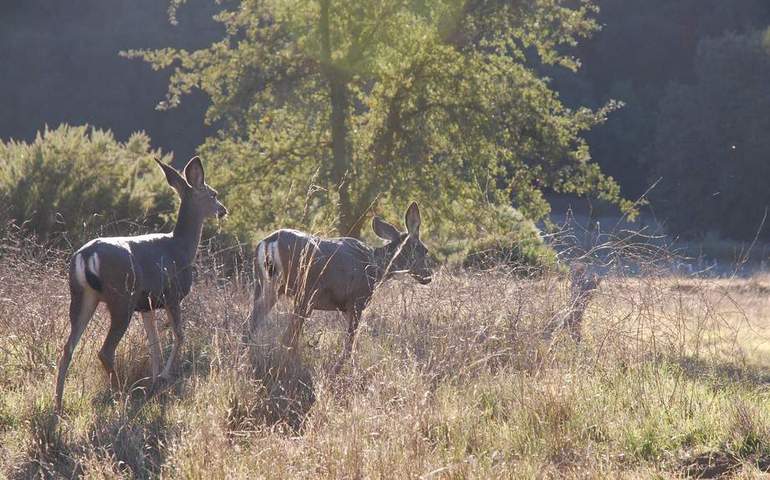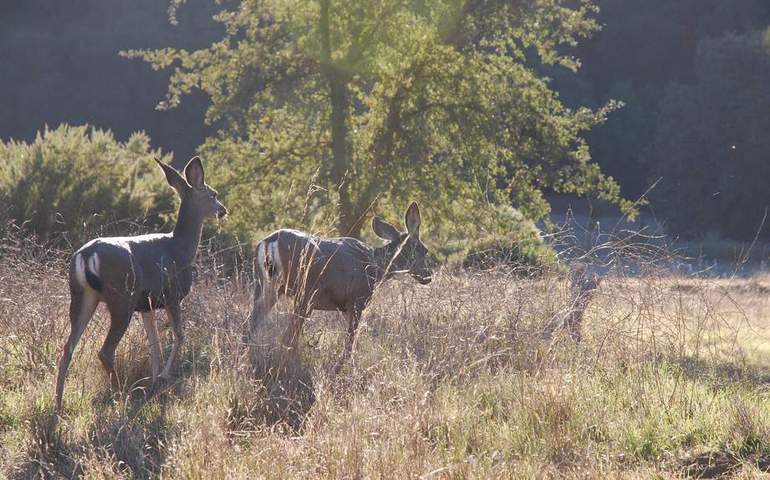 M*A*S*H Site
One of the more popular areas within Malibu State Park is just a gentle two-mile hike from the park entrance. Originally the archeological site of a Chumash village and 25 years after the most-watched series finale in television history went off the air, the outdoor set of M*A*S*H has been restored and re-opened to the public.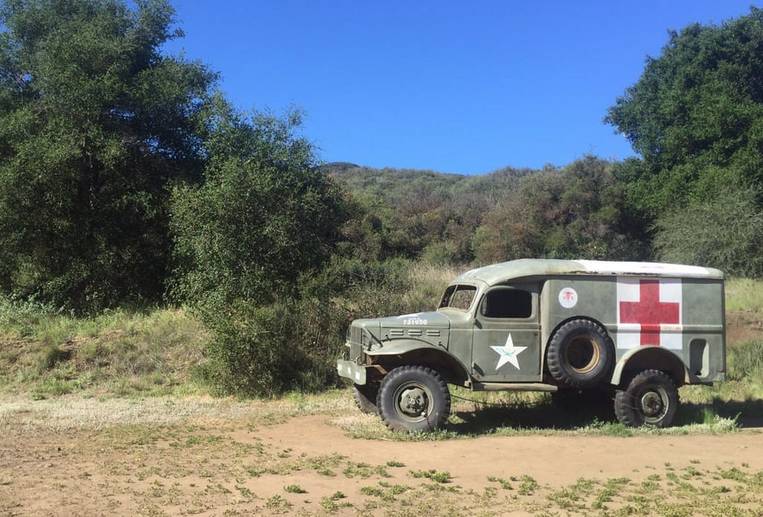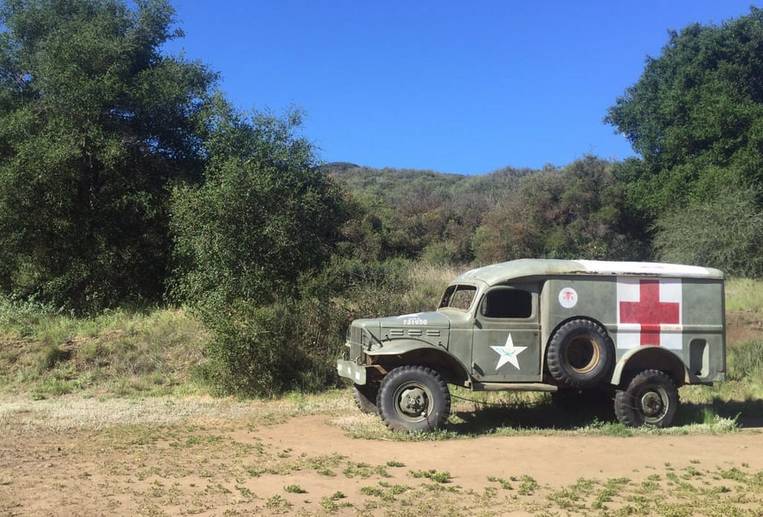 For fans, it's a must-see, as you'll recognize the towering Goat Buttes that were featured in the opening shot of each episode, as well as an old rusted jeep, ambulance, and a replica camp signpost. Ropes mark the old hospital grounds, and there's a small outbuilding that houses a few displays.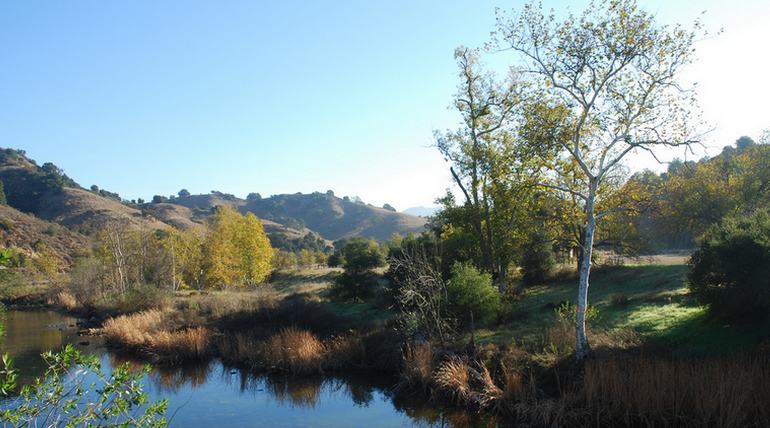 One of the park's longer hikes is the 4.5-mile trail that leads to Century Lake. Surrounded by porous lava and sedimentary rock layers that helped form the Las Virgenes Valley, the artificial lake is a popular spot for movie makers and a haven for hikers to stop and rest.
Camping Malibu Creek State Park
Malibu Creek's year-round campground boasts 63 sites, offering picnic tables, flush toilets, coin showers, and a dump station.
The cost is $45 per night for a campsite. Wood burning is prohibited, but charcoal fires are permitted in designated fire rings. The campground features 57 sites, 30 standard – 26 tent -one group camp.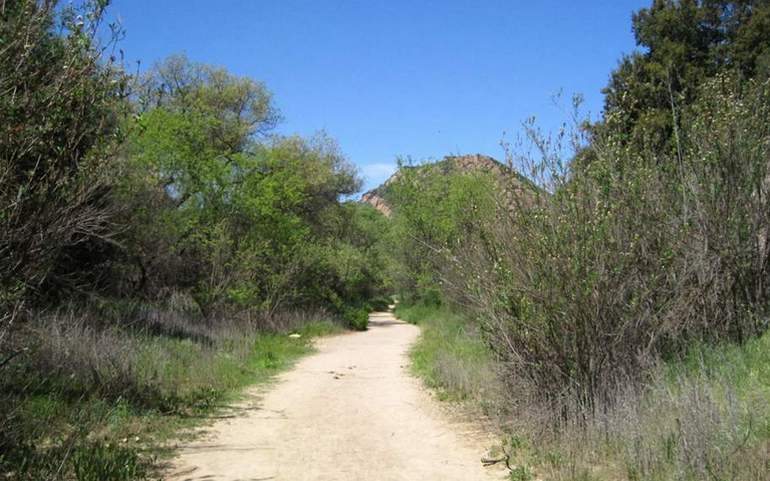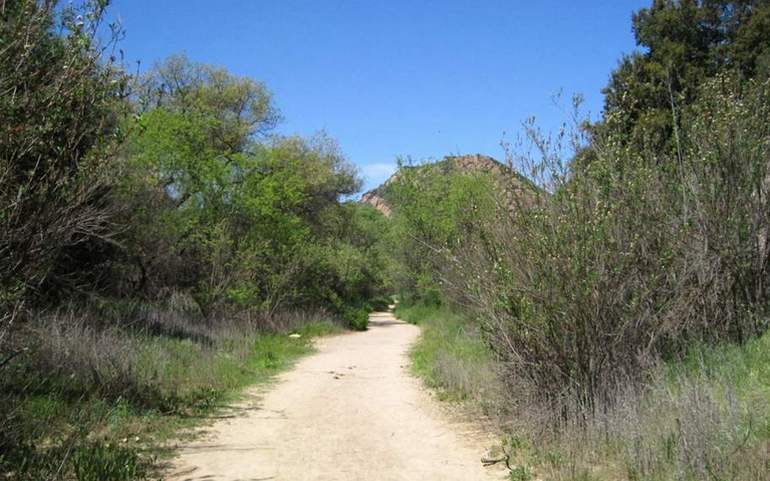 Getting to There
The park is open from dawn until dusk seven days a week, and the visitors center is open most Saturdays and Sundays from noon to 4 p.m. There is a fee to park, but you can park free on Mulholland Blvd and take a short into the park.
Malibu Creek State Park is an easy hour's drive from anywhere in the San Fernando Valley or Los Angeles. Expect a two-hour drive from Orange County with traffic.