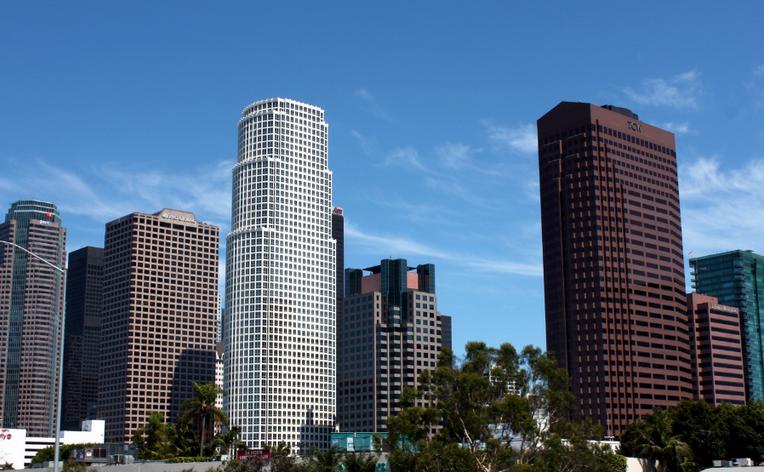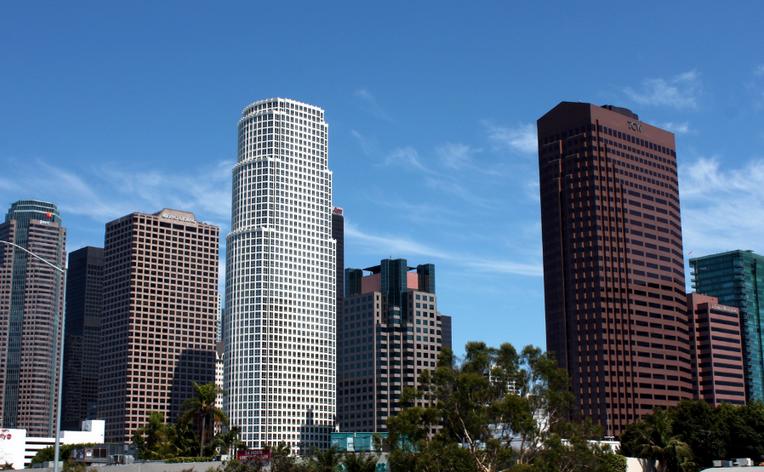 Here is a list of Los Angeles Day Trips that can be reached in three hours or less from anywhere in LA. Travel time will depend on traffic conditions, so it's best to get an early start, especially on weekends.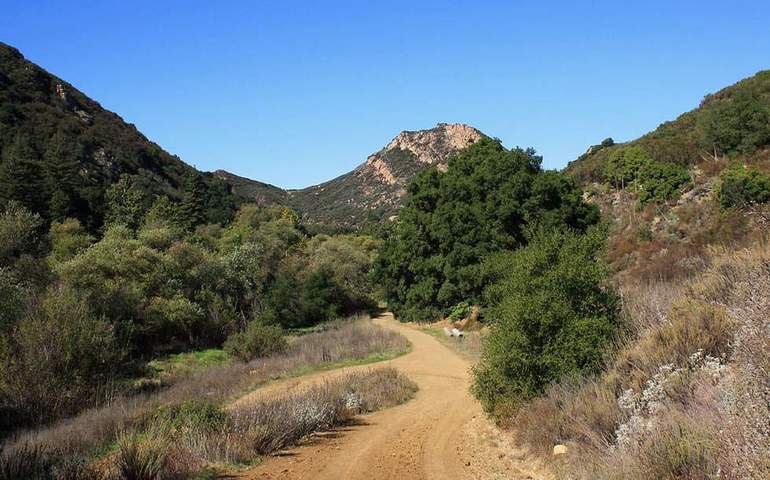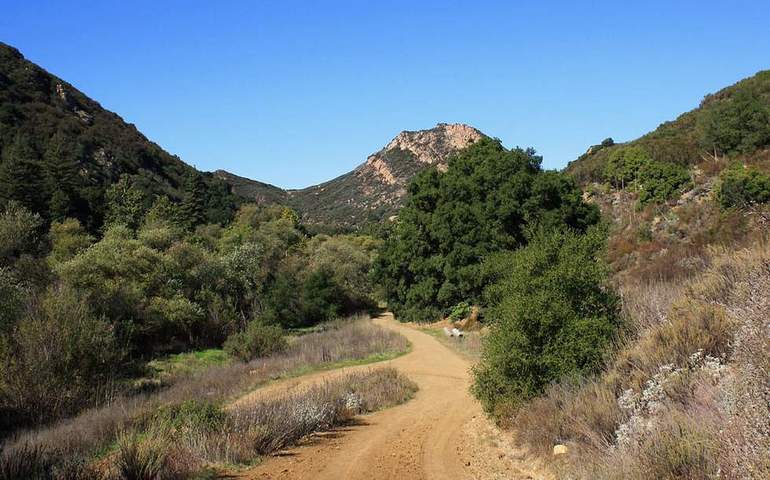 Beautiful running streams and chaparral-covered hillsides are all within an hour's drive of downtown Los Angeles. Filmmakers once used the park's rugged terrain to create spectacular film backdrops. One of the most popular trails in the park is the M*A*S*H site. Most of the routes are well marked and graded for comfortable hiking. However, for those that seek a more challenging experience, there are plenty of single-track trails.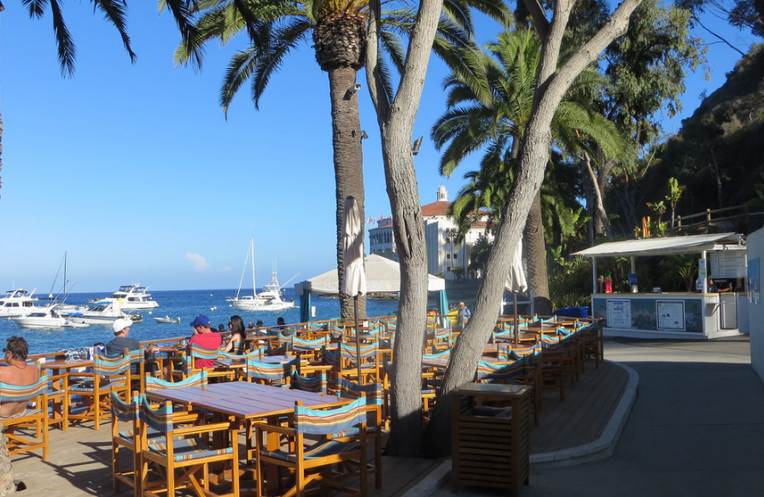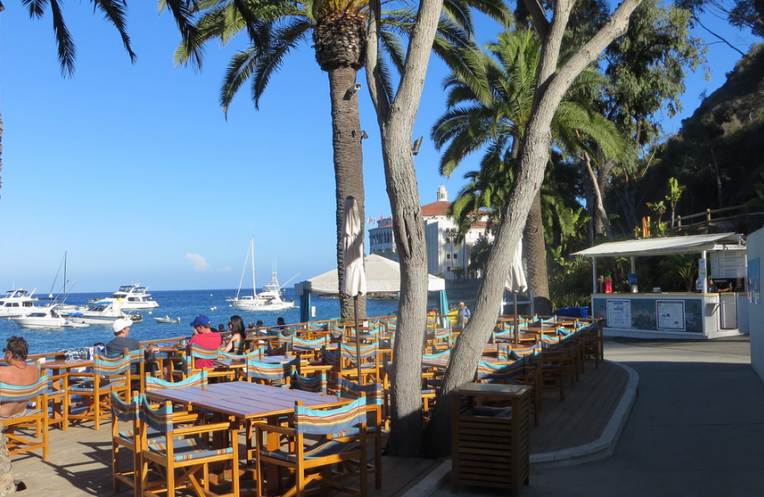 Catalina is one of the most popular Los Angeles day trips on this list. Getting to Catalina Island requires a trip to the Catalina Express Shuttle. Ships depart from several ports, including Long Beach, San Pedro, and Dana Point. Activities on the Island are nearly endless. If this is your first trip, we suggest taking the Avalon scenic tour. Read More.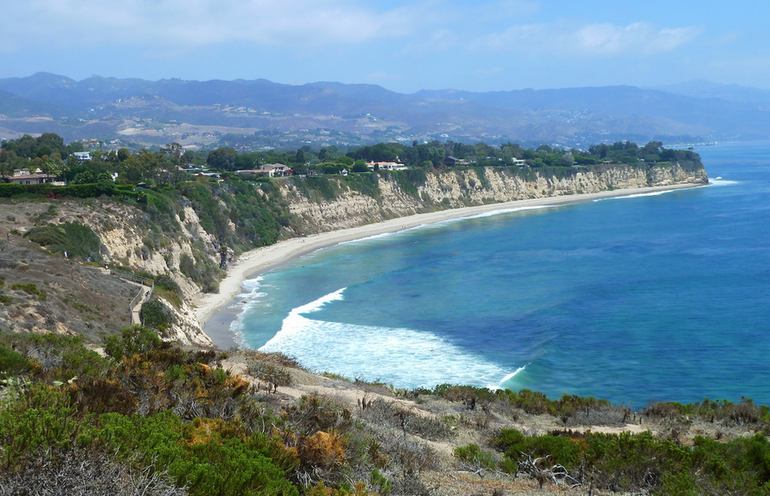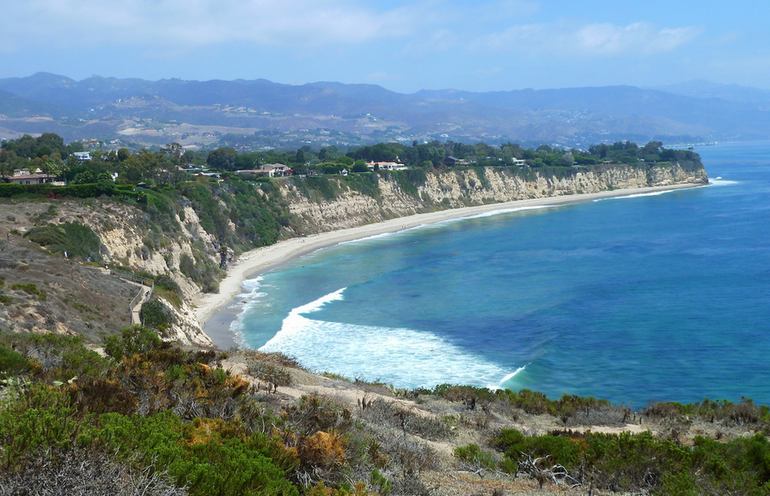 Point Dume Nature Reserve is situated on an undeveloped section of land along the Malibu Coast. The headlands offer a fantastic view of Santa Monica Bay. Both the Santa Monica Mountains and Catalina Island can be seen on a clear day. A stairway on the bluff-top allows access to a secluded beach.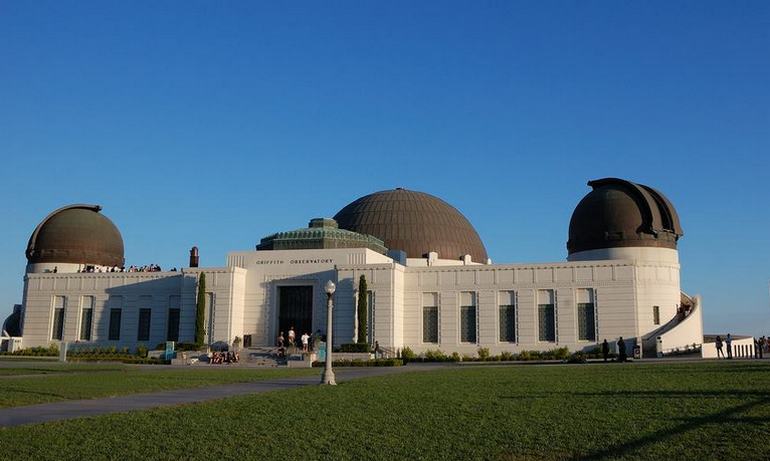 Griffith Observatory is perched on Mt. Hollywood in the hills above Los Angeles. The observatory grounds have many points of interest, including an Egyptian sundial and a memorial to James Dean. On a clear day, you will be treated to a spectacular view of Hollywood and the Los Angeles basin.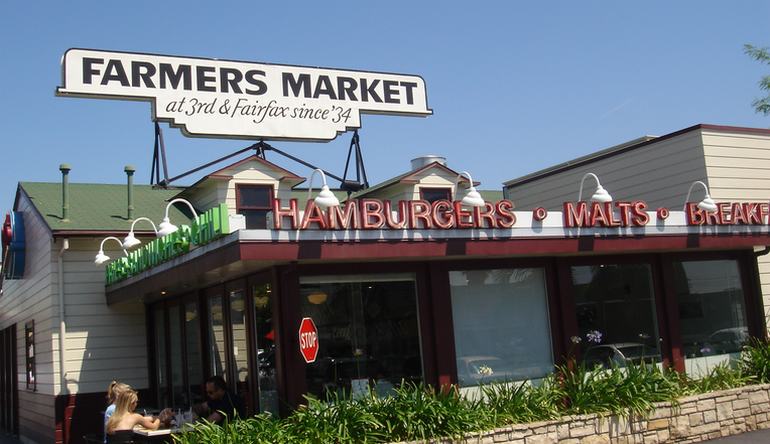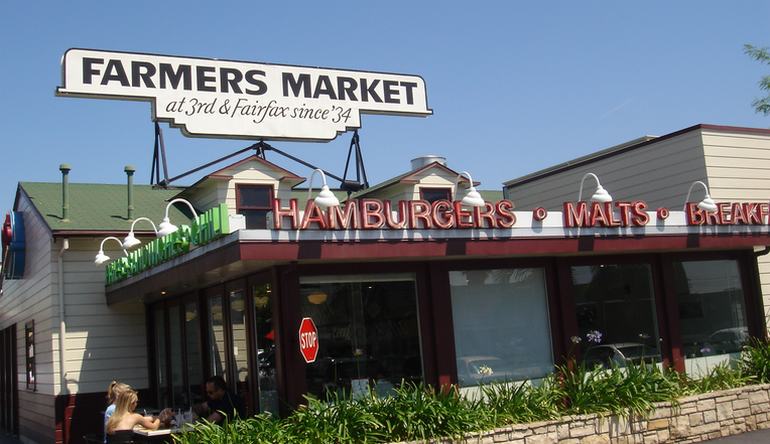 The original Los Angeles Farmers Market is located on Third and Fairfax and is fascinating to spend the day. The farmers market has more than 100 shops and restaurants to explore. There are so many different places to eat with so many choices for food chances are you will stop at least a couple of the eateries.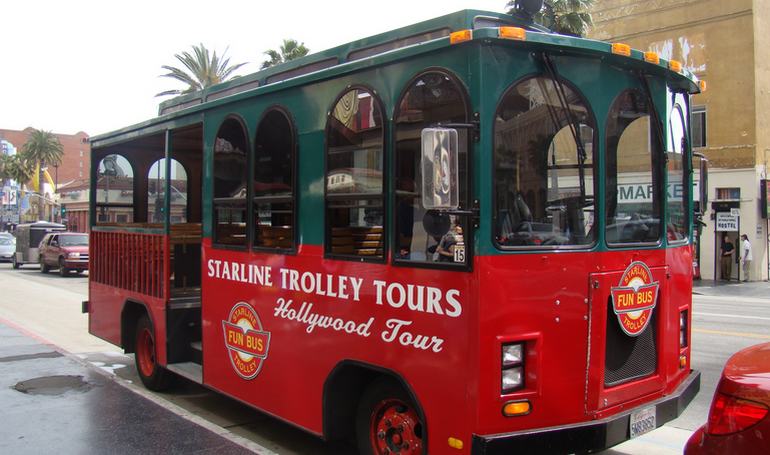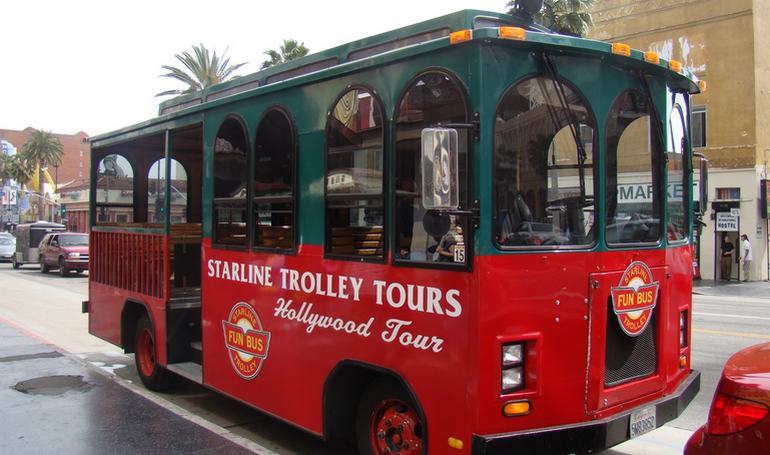 Even if you don't end up in line behind Johnny Depp inside Starbucks, or Angelina Jolie in McDonald's drive-through, Hollywood is still a great place to visit with some spots you don't want to miss. There are always popular Hollywood movie star home tours for those who wish a more behind-the-scenes look into the opulent lifestyles behind the gates of the mansions of Hollywood's elite.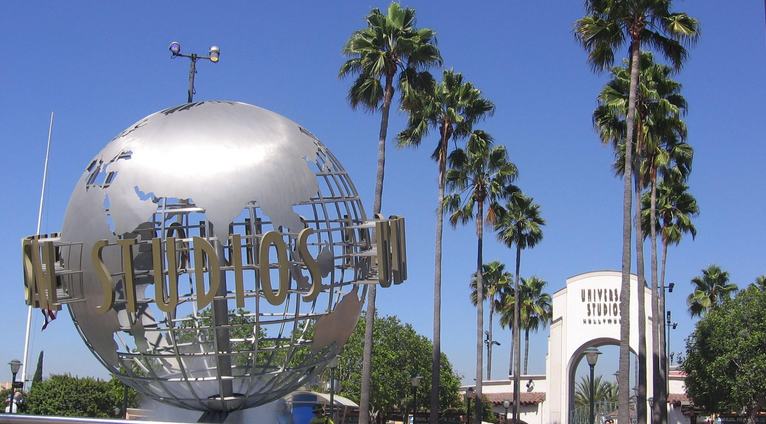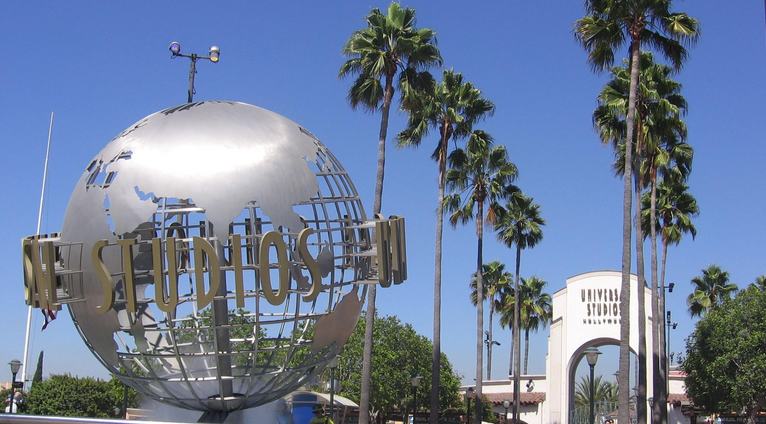 Universal Studios is a part movie studio, part theme park. One day is not enough time to enjoy all this Los Angeles attraction has to offer. If you are determined to see everything in one day, check out our guide to get the most out of your visit. Also, have a look at exclusive ticket deals.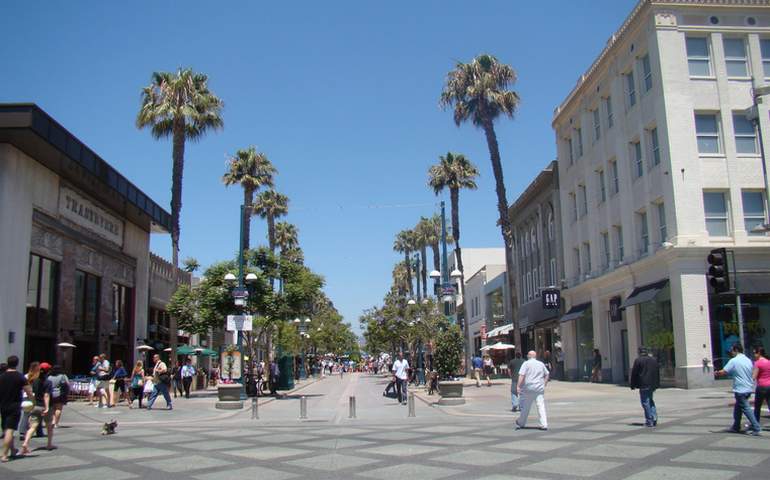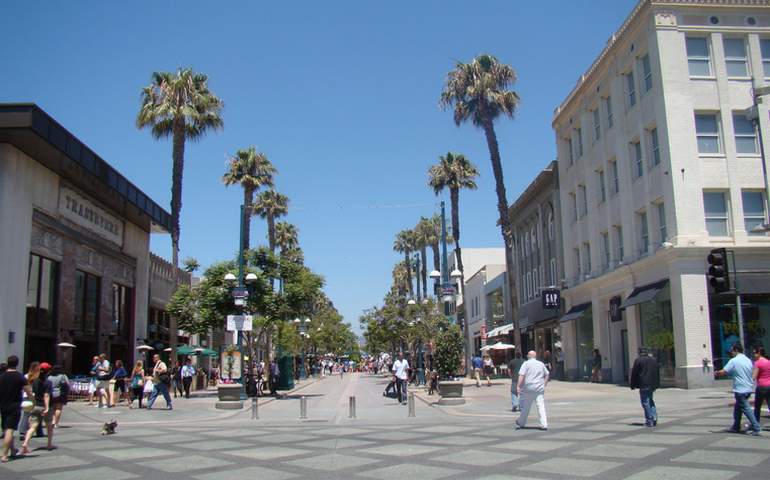 Third Street Promenade is an exclusive collection of restaurants and shops located in downtown Santa Monica. It draws tourists and locals alike, offering something for everyone. All along Third Street, artists, performers, and entertainers who are regulars on any given Saturday line the street and do what they do best. It's entertainment at its best.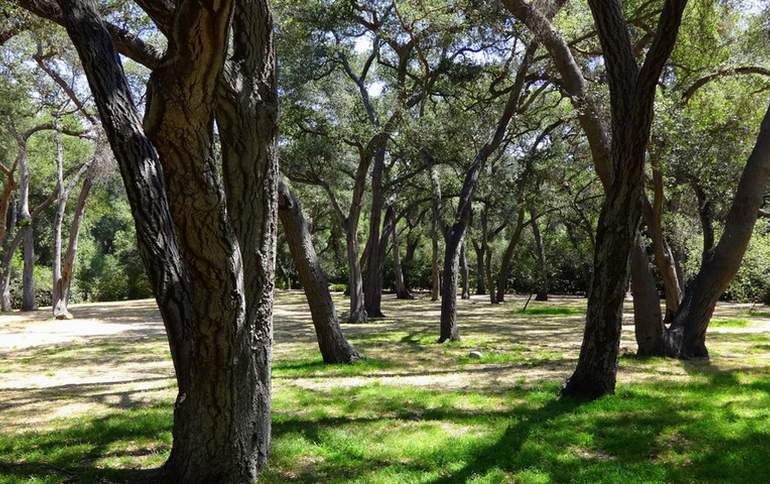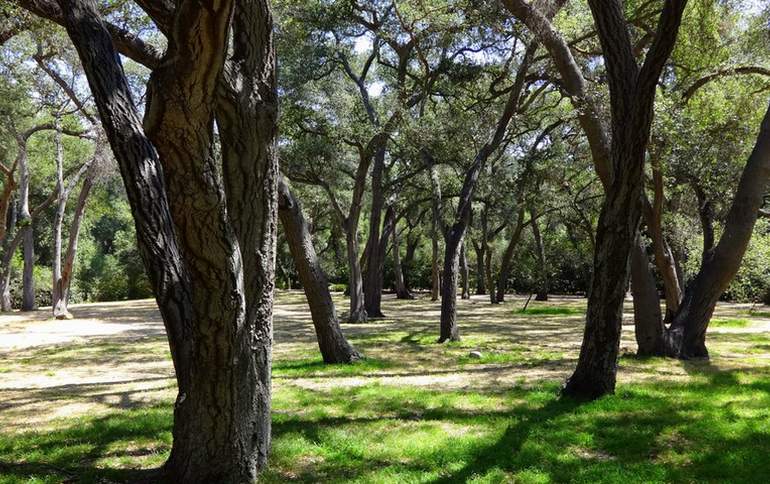 Descanso makes a delightful day trip perfect for all ages. One hundred fifty acres of beautiful gardens, woodlands, and chaparral. The rose garden covers five acres and features more than 3,000 roses. There is also a Full Moon Tea House with a Shinto bridge and a Japanese farmhouse. The Enchanted Railroad comes with a 1/8th replica of a diesel train that travels around a garden section for kids.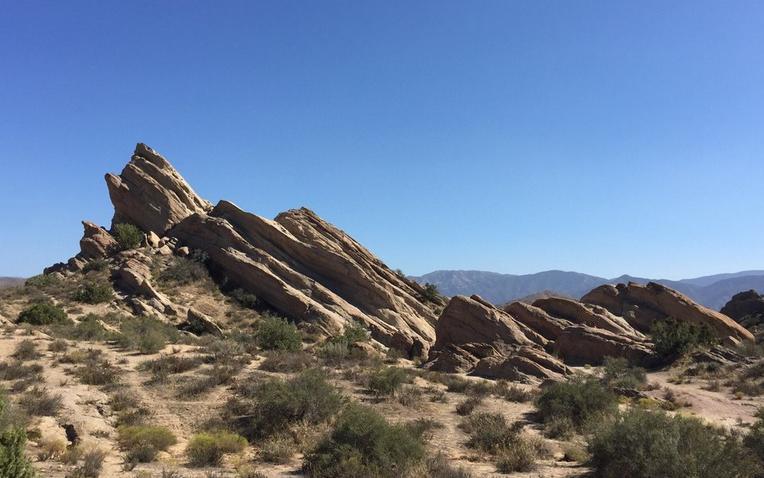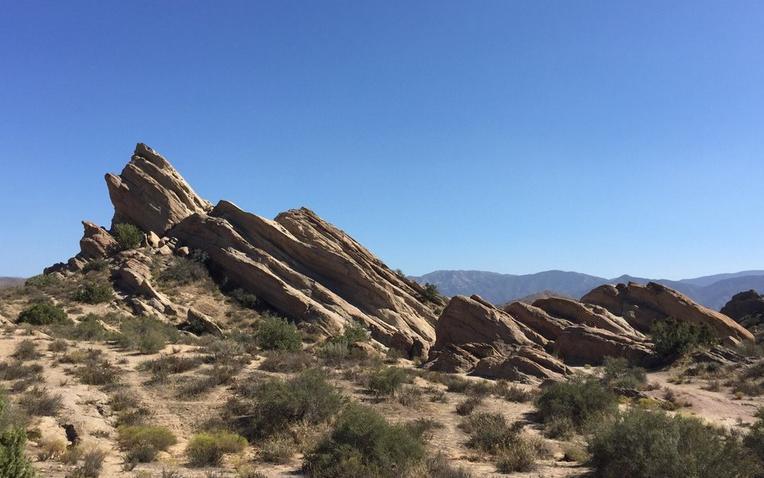 Descanso makes a delightful day trip perfect for all ages. One hundred Vasquez Rocks offer a far-out adventure not too far from the city. The Vasquez Rocks area is a popular backdrop for Hollywood studios. A few movies and shows filmed here include Star Trek, Bonanza, Power Rangers, Friends, The Big Bang Theory, Planet of the Apes, and the Flintstones Movie.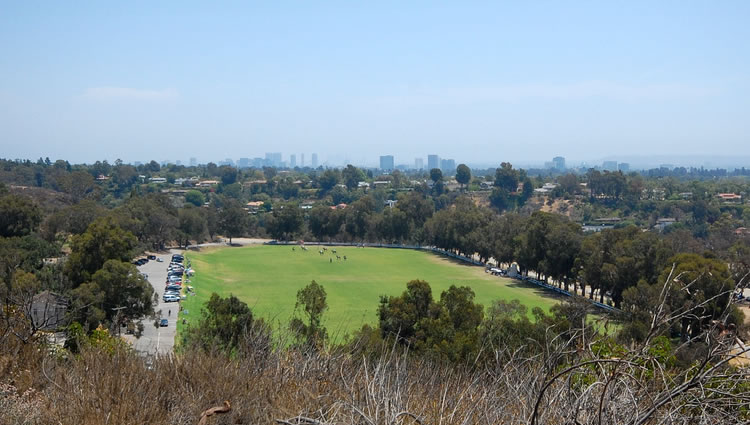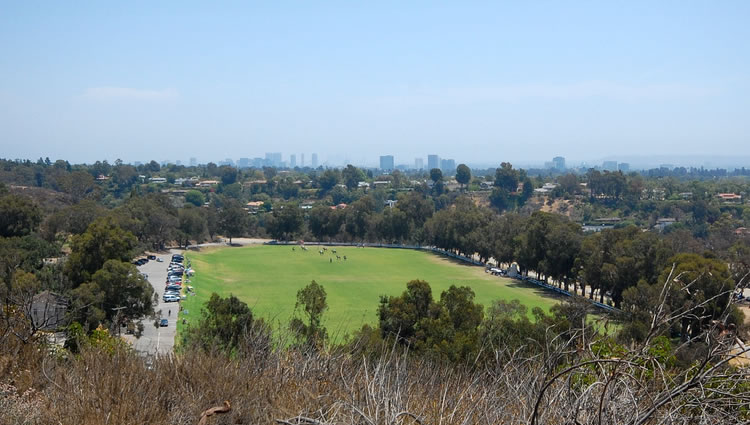 11. Will Rogers State Historic Park
Will Rogers did it all. He was a movie star, columnist, philosopher, humorist, radio personality, an avid rider, and roper. He also had a beautiful spread of 186 acres in the Santa Monica Mountains overlooking the Pacific Palisades' ocean. His family gifted the home and land to California in 1944. The state established a historic park that is open to visitors. Read More.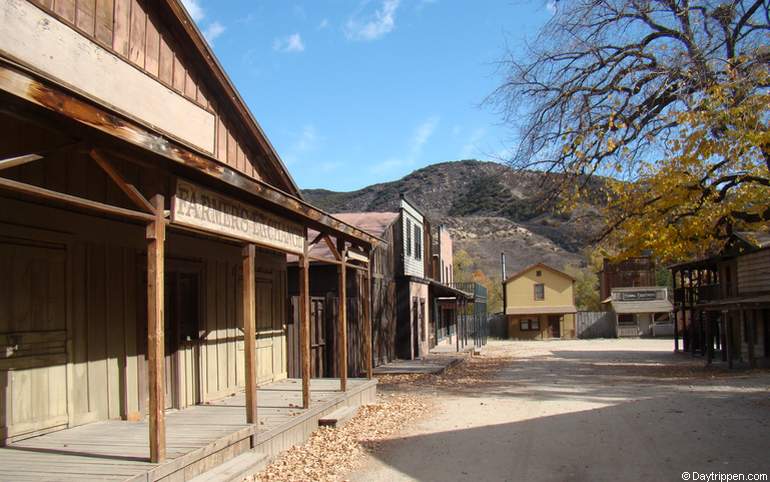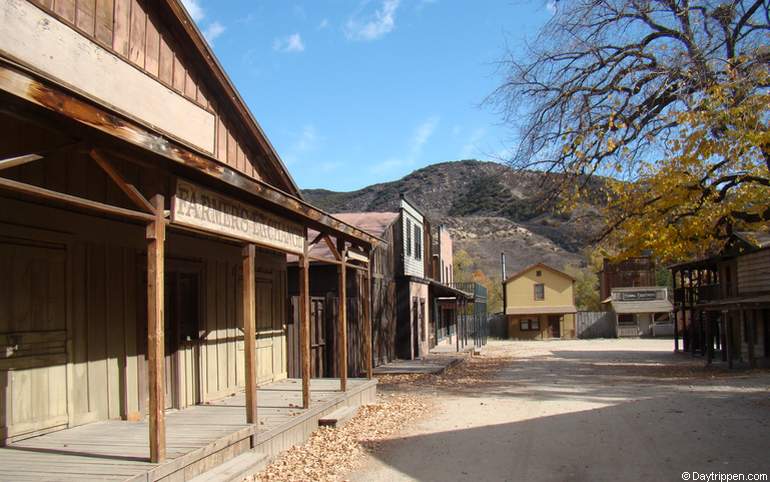 Paramount Ranch is located in the Santa Monica Mountains National Recreation Area. At one time, the property was used as a movie ranch by Paramount Studios. Hundreds of films were shot on the property. Most of them were westerns. A fire destroyed the onsite movie town.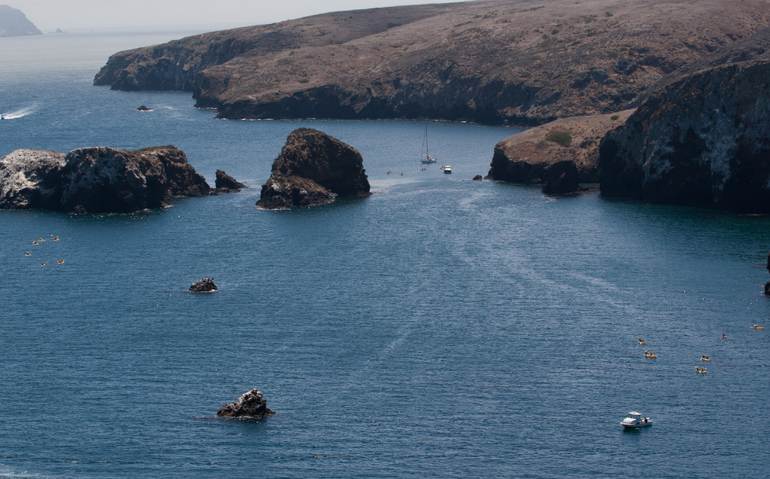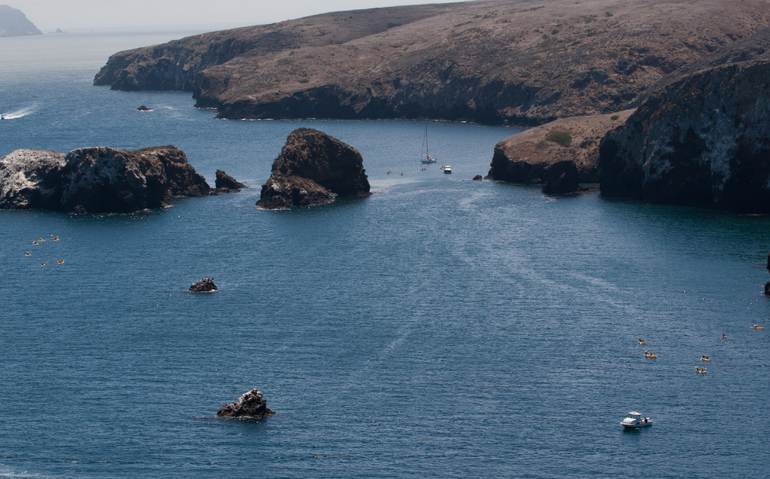 Often referred to as California's Galapagos, the northernmost islands of Anacapa, Santa Cruz, Santa Rosa, San Miguel, and Santa Barbara are teaming with more than 2,000 terrestrial plants and animals, 145 of which can be found nowhere else on earth.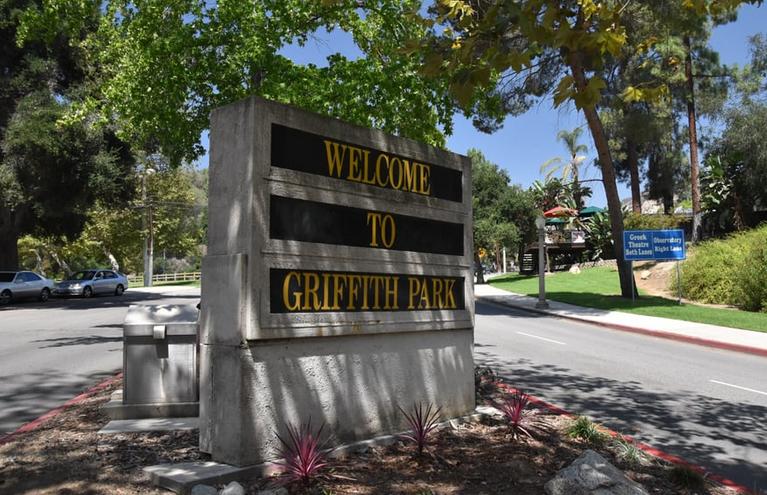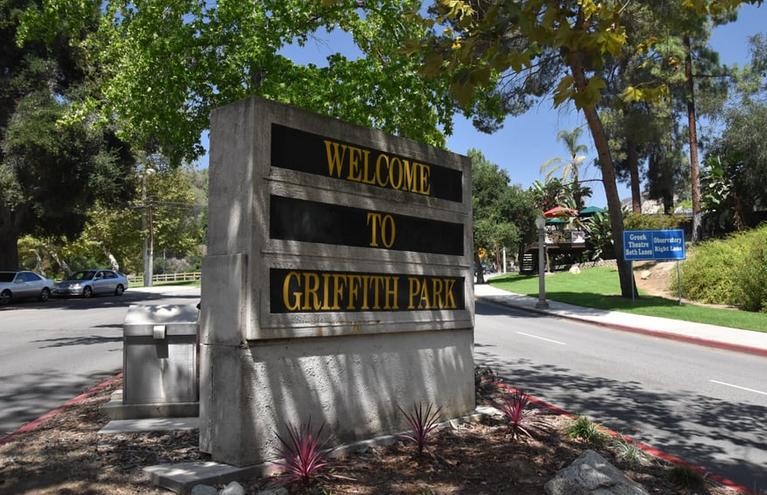 Griffith Park is located in the historic Los Feliz neighborhood of Los Angeles. The Park is the eastern end of the Santa Monica Mountains. Spanning over 4,000 acres, Griffith Park is one of the largest urban parks in the United States. The Park is often called the "Central Park" of California; it offers a more natural and outdoor feeling.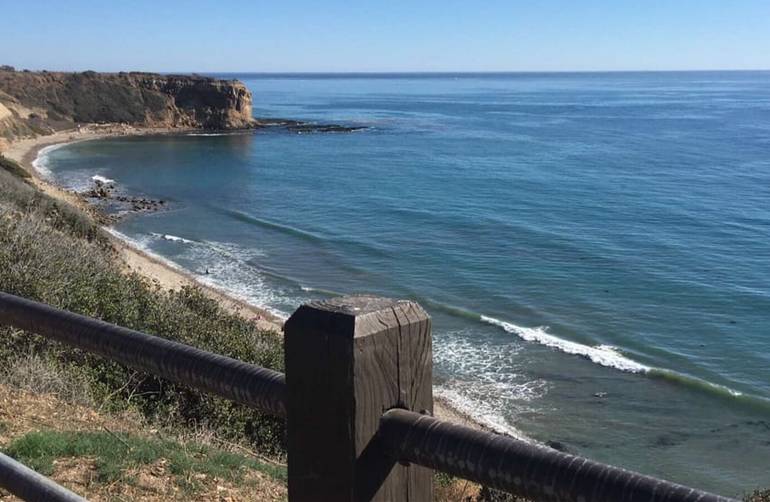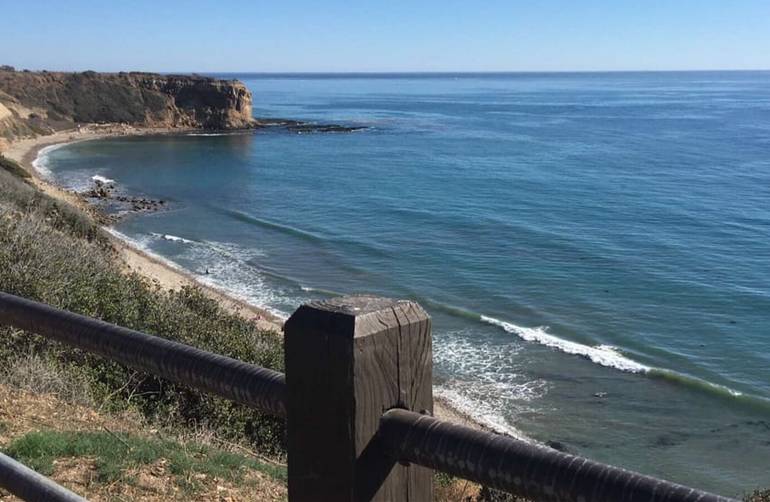 Get your hiking boots and come and explore the over 1,600 acres of open space on the Palos Verdes Peninsula. Ten of the area's largest preserves consist of rolling hills, steep canyons, and rocky outcrops with natural habitat and views of the Pacific Ocean and Santa Catalina Island. The city of Rancho Palos Verdes owns part of the peninsula.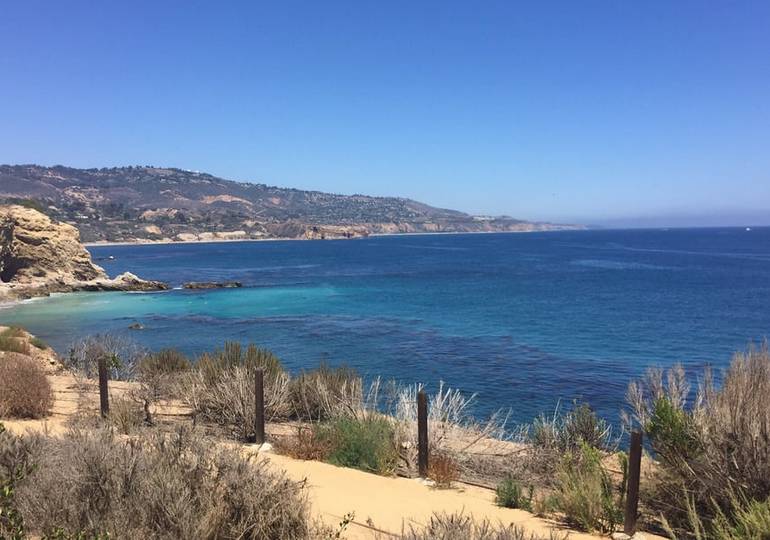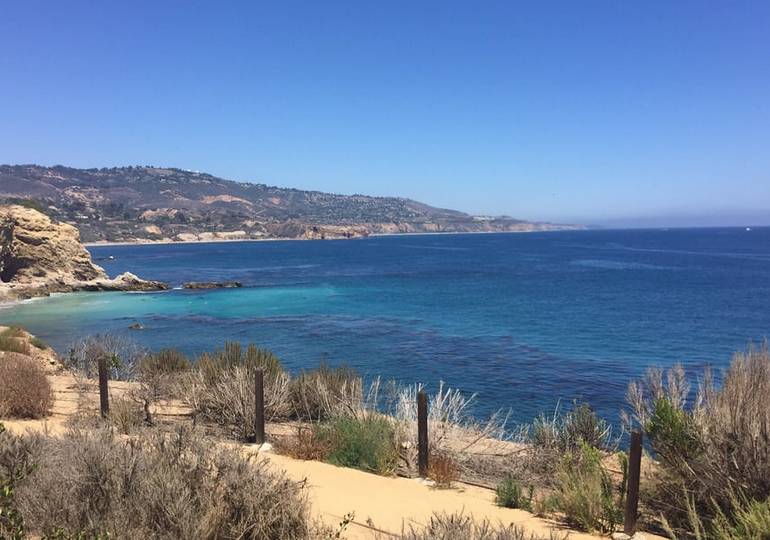 If you're visiting for a day or a guest, several trails offer spectacular views of the shoreline scenery with sea caves and rocky beaches. You might even spot a whale or pod of dolphins from the path. Terranea is located approximately 30 miles southwest of downtown Los Angeles.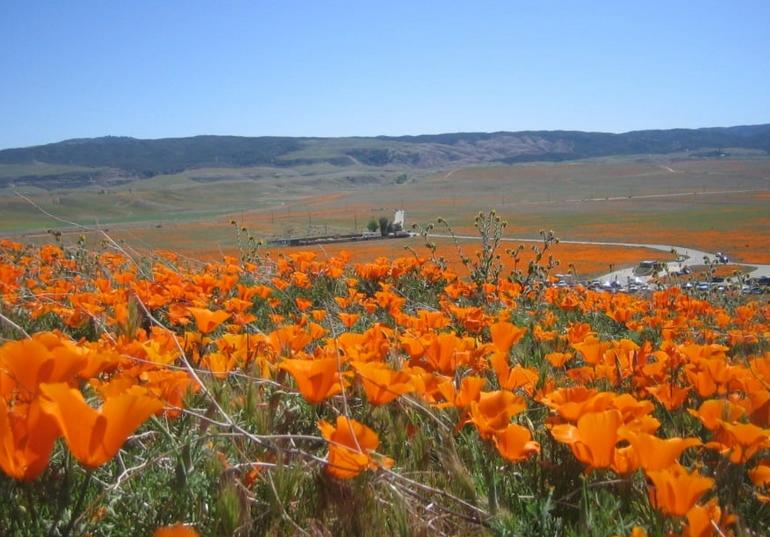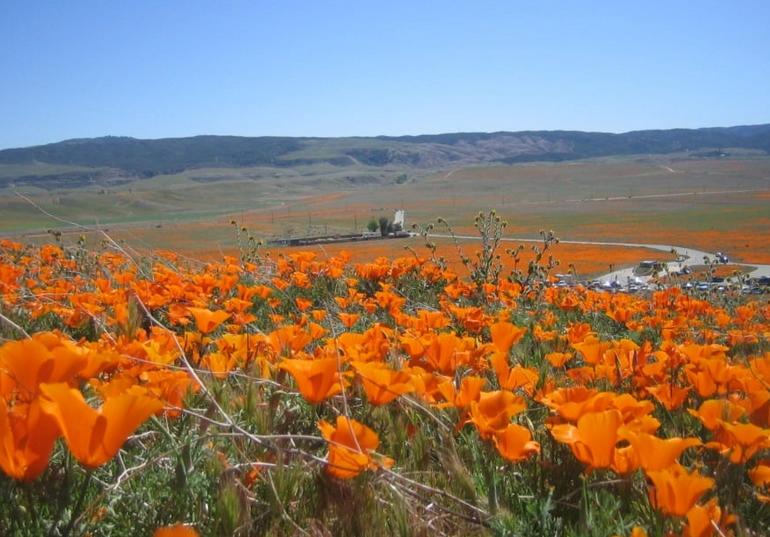 Antelope Valley Poppy Reserve is open year-round but is most visited during the poppy season. April and May are usually the best viewing months, depending on how much rain the fields get. While you are out visiting, you might also see some native wildlife: hawks, meadowlarks, lizards, and snakes all seem to enjoy the sea of color as much as the human visitors do.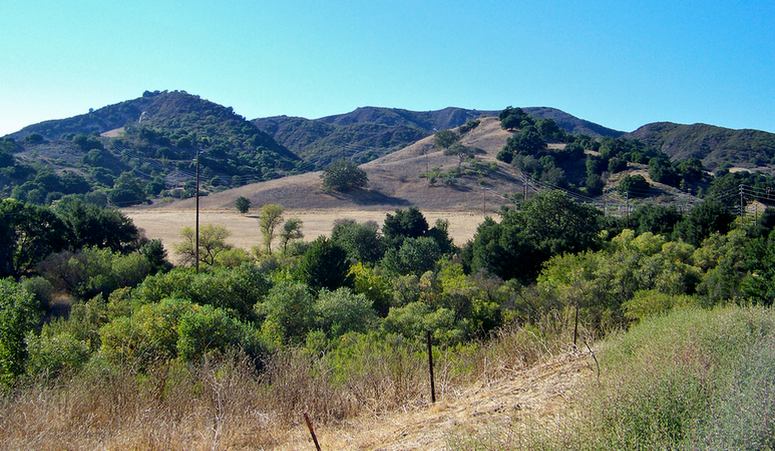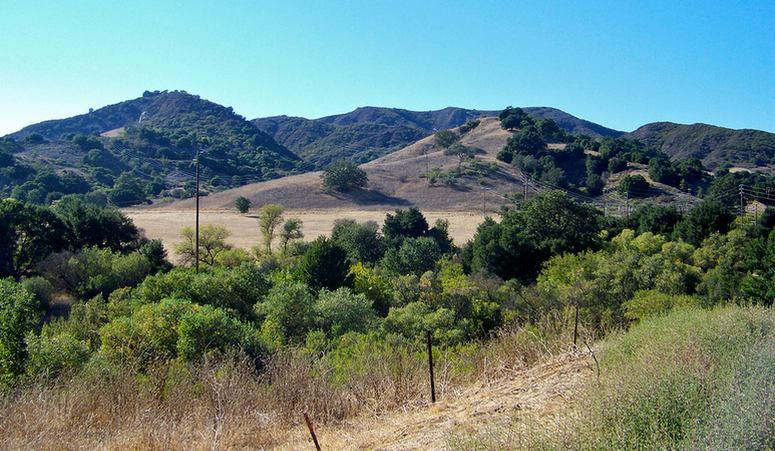 With year-round access and the Pacific Ocean as its backdrop, the Santa Monica Mountains is a unique region populated with several wineries. Most are small. However, a few are commercial enterprises. The Best-known wineries are Malibu Family Wines and Rosenthal Malibu Estate.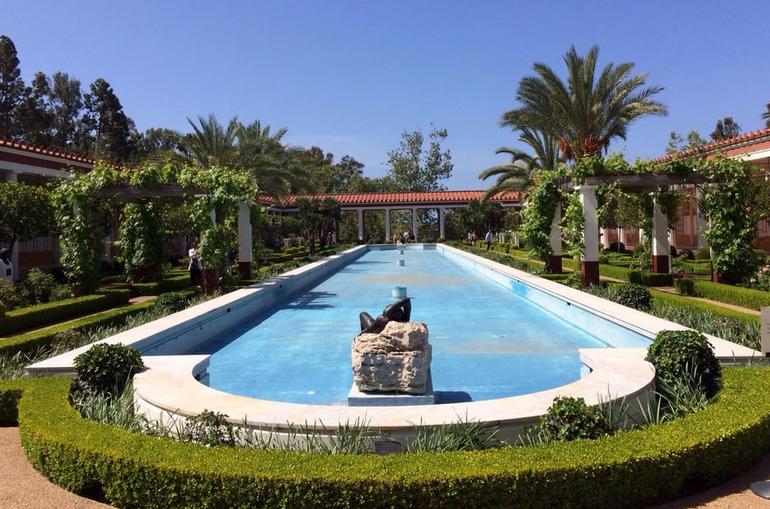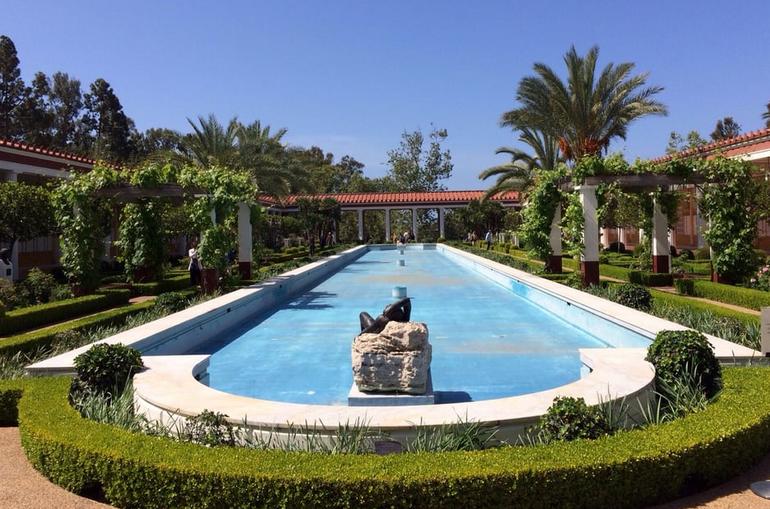 The Villa, which was constructed to resemble a villa in Pompeii that was destroyed by Mt. Vesuvius's eruption, is also home to tons of family-friendly programs to help immerse visitors big and small in this slice of history. Surrounding the Villa are avant-garde landscaping with cool ocean breezes cascading off the sandy beaches just yards away.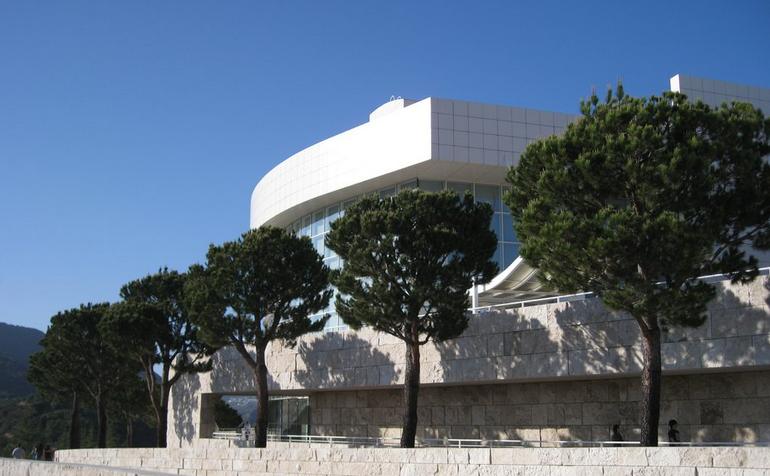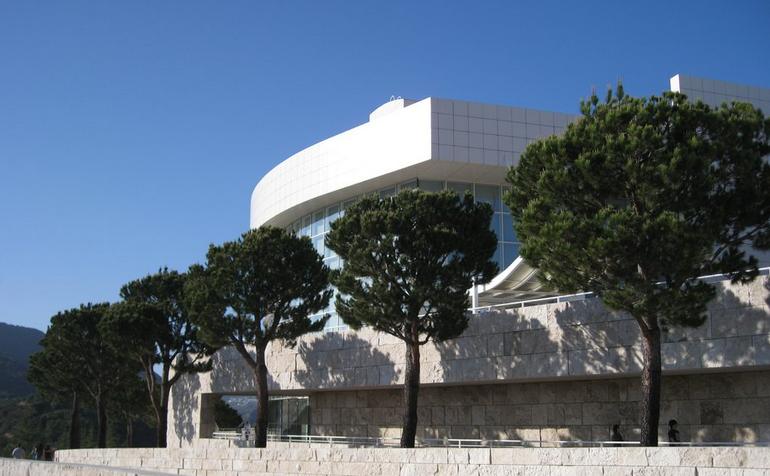 One of the most popular Los Angeles day trips on our list. An automated cable-pulled tram will take you on a scenic ride to the hilltop campus. From there, you can explore numerous buildings brimming with artworks from around the world. The grounds of the Getty Center offer visitors a fantastic view of the Los Angeles skyline. Admission to the Getty Center is free.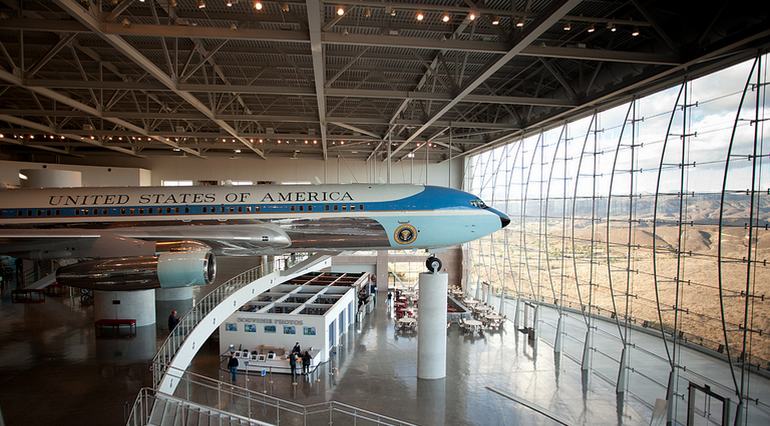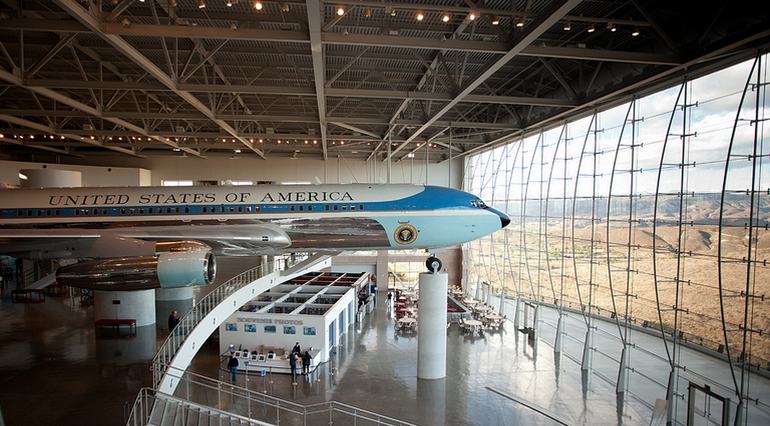 The library was built entirely with private donations, and construction costs are estimated at $60 million. Thousands of visitors view the archives and consistently rank one of the most visited libraries each year. Visitors will start their tour with an exhibit that begins with Reagan's childhood in Dixon, Illinois.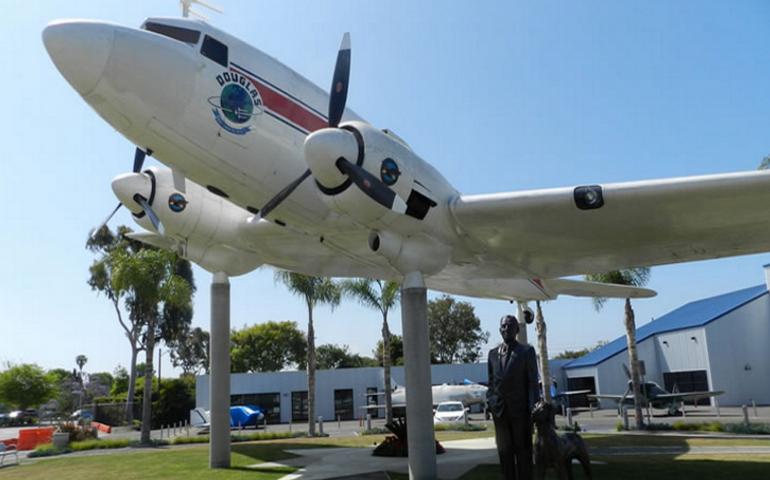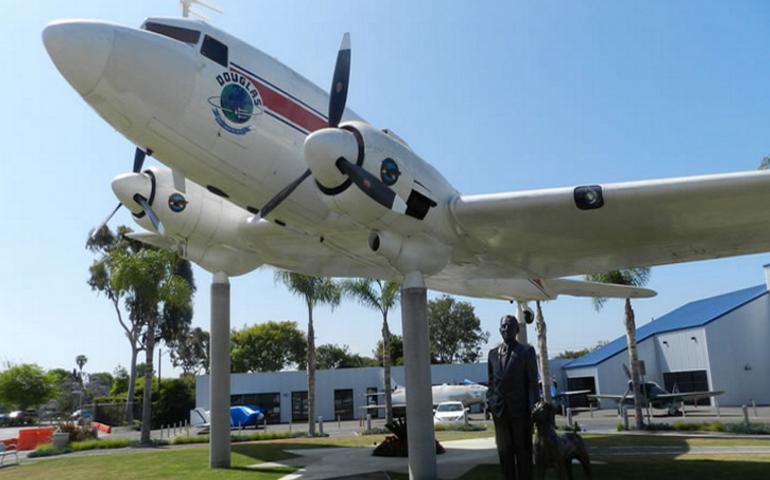 Plane enthusiasts looking for an outstanding exhibition with a growing aircraft inventory will want to take a day trip to the Museum of Flying Santa Monica. Initially opened in 1979 as the Douglas Museum and Library, the museum's collection consisted primarily of Donald Wills Douglas.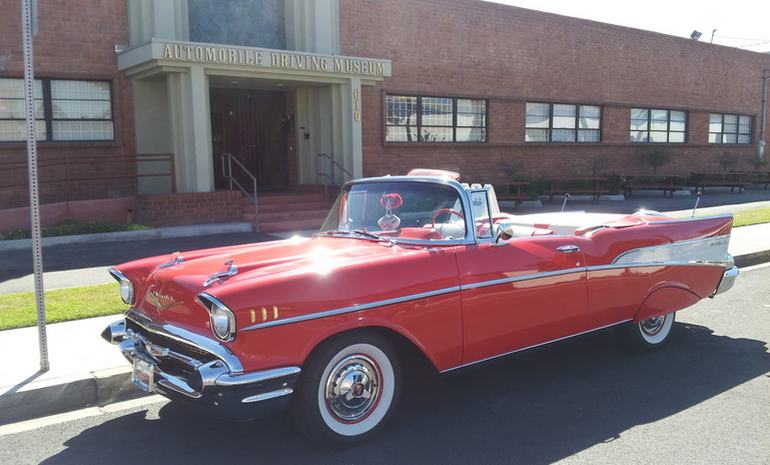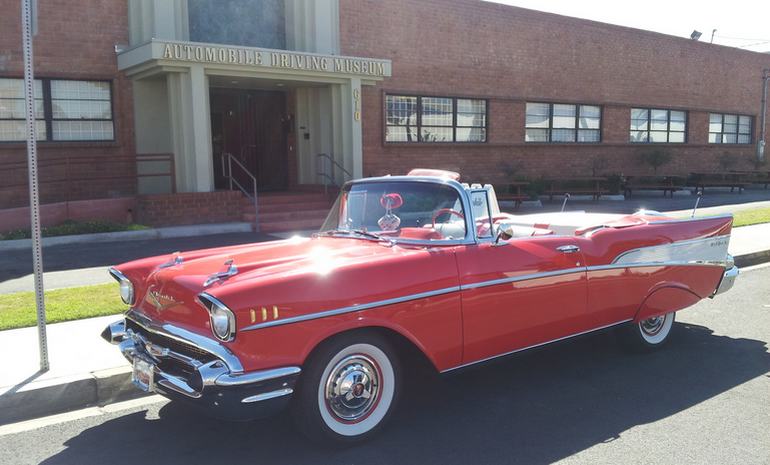 It doesn't make a difference if you know anything about how engines work or if you can tell the difference between a carburetor or a crankshaft or a piston from a spark plug — the Automobile Driving Museum has something for all car lovers.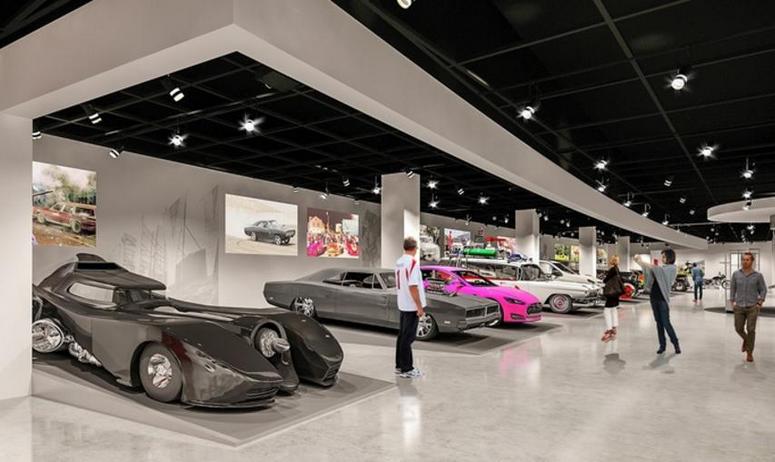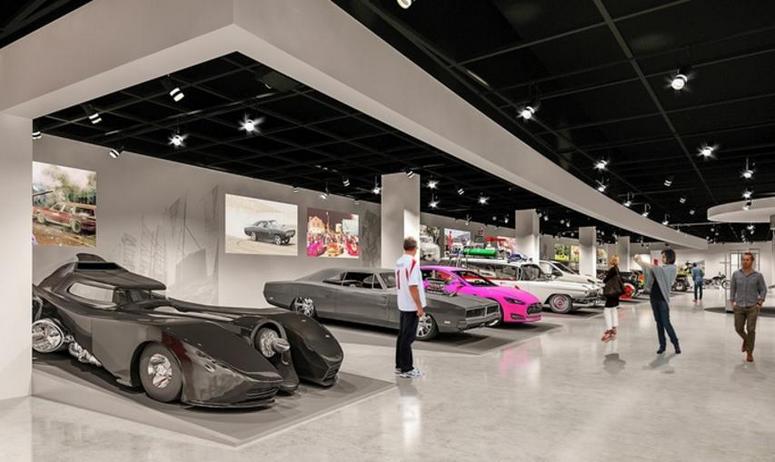 If you're a car buff, you'll think you died and went to heaven. With three full floors and over 300,000 square feet of exhibit space, the Peterson houses one of the most extensive galleries of cars and motorcycles, intended to show not only the beauty of vehicles but to educate its visitors.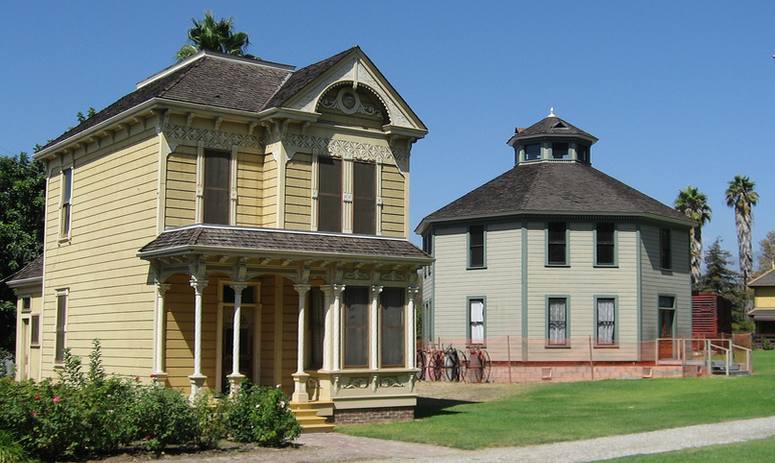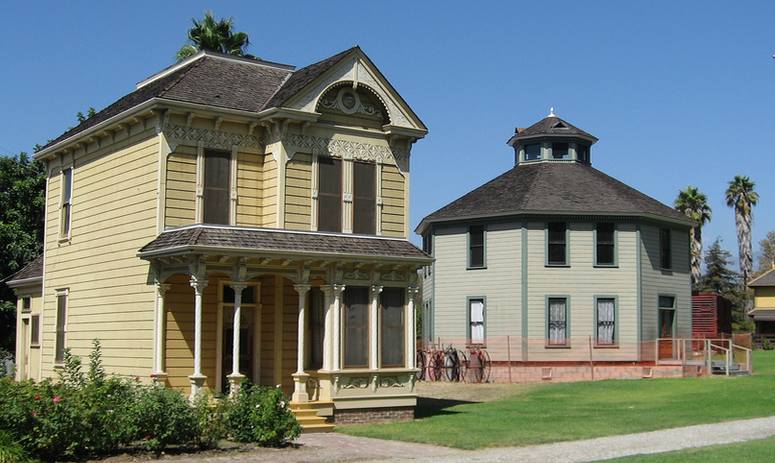 Heritage Square Museum is located alongside the concrete banks of the Los Angeles River in downtown LA. The museum houses a collection of structures from the late 1800s saved from demolition and moved to Heritage Square.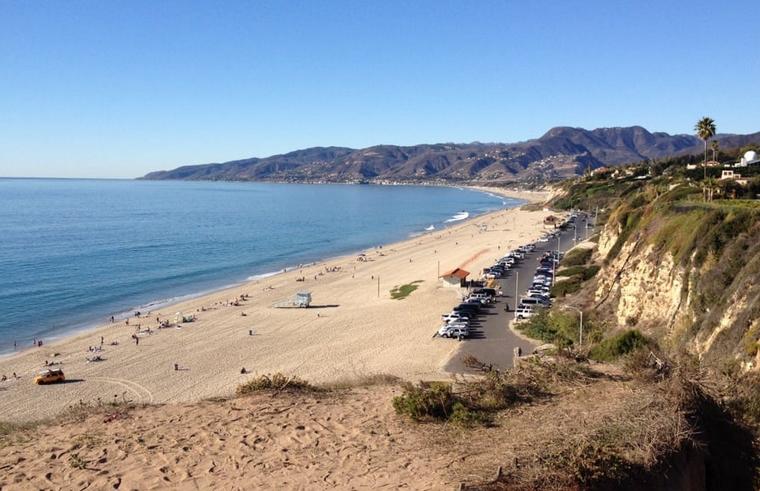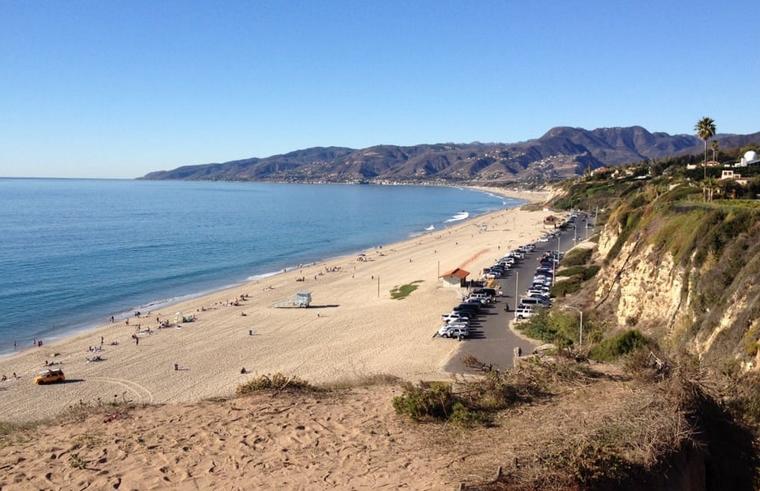 Because of its south-facing shoreline, Zuma, as the locals call it, attracts a host of beachcombers year-round, especially during the summer weekends. Still, it is relatively quiet for those looking for a serene setting to unwind during the week.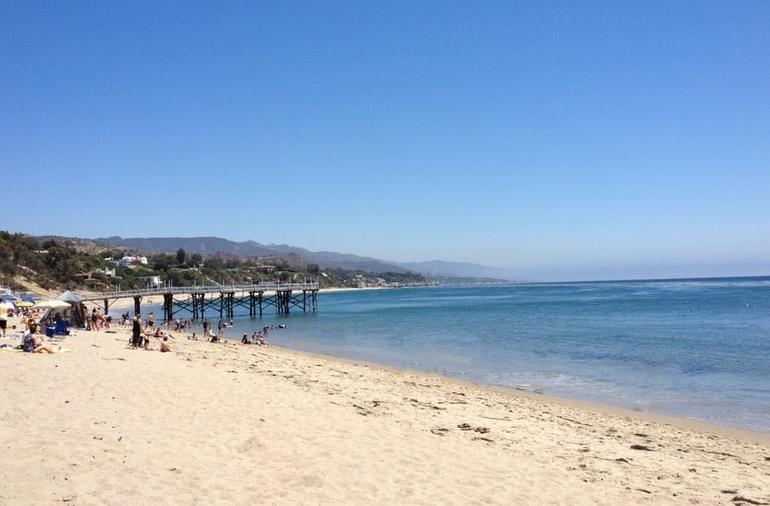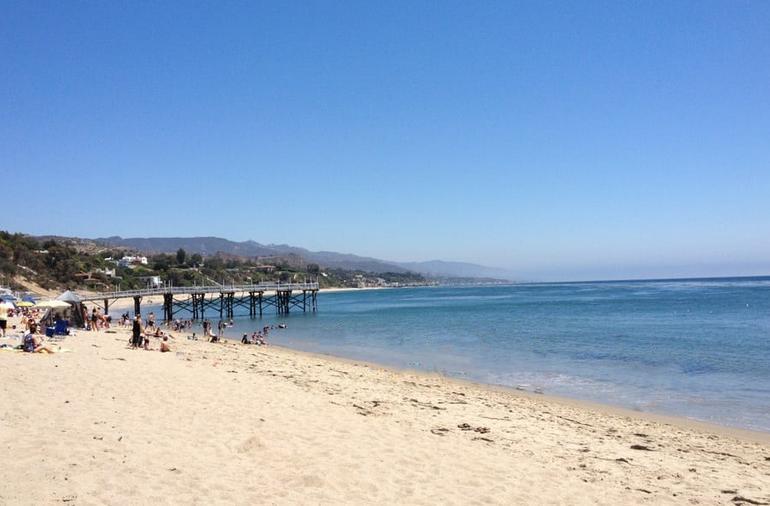 Paradise Cove has been the location for numerous movies and commercials, including Lethal Weapon 4, Charlie's Angels, The Rockford Files, and several Gidget movies shot in the late '50s early 60s. Paradise Beach Cafe has indoor and outdoor seating. The Cafe's most popular dishes are the hot combo platter and iced seafood samplers specializing in seafood.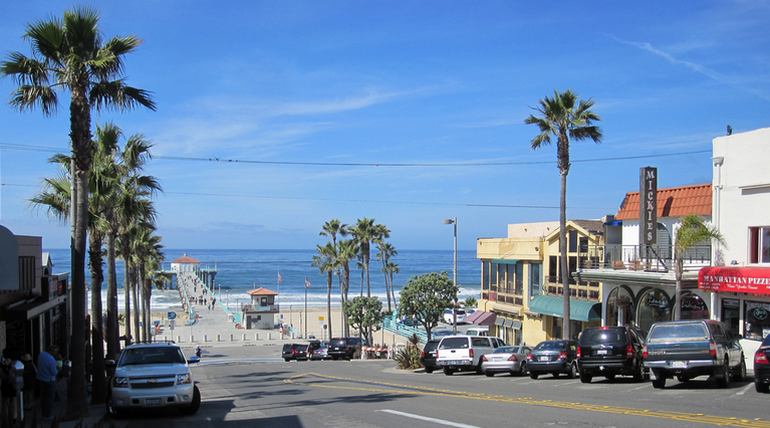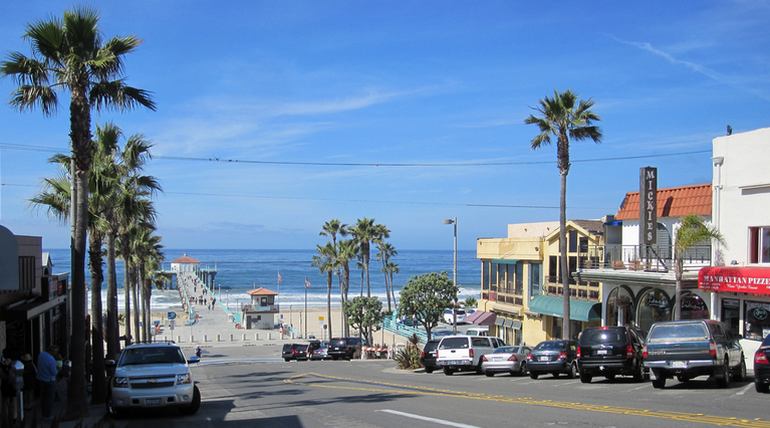 Manhattan Beach offers a vibrant beach scene and a charming downtown shopping and dining district filled with boutiques, art galleries, and restaurants. While some of the town's swankier restaurants and clubs may require you to get dressed up, the accepted dress code you'll find here is board shorts and flip-flops.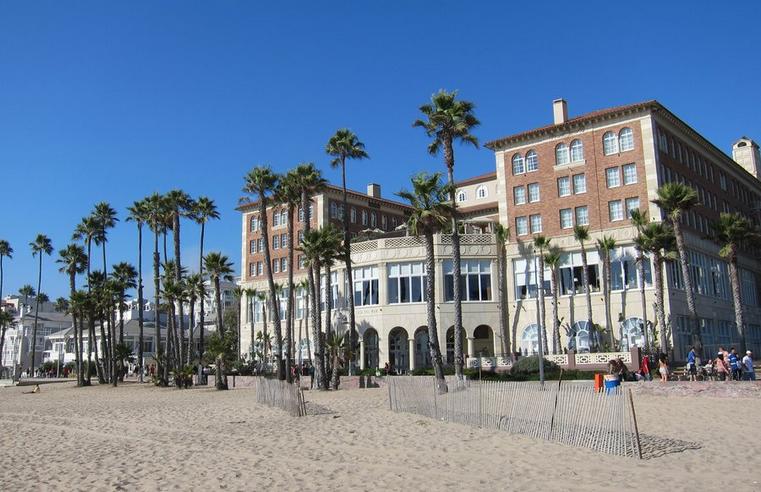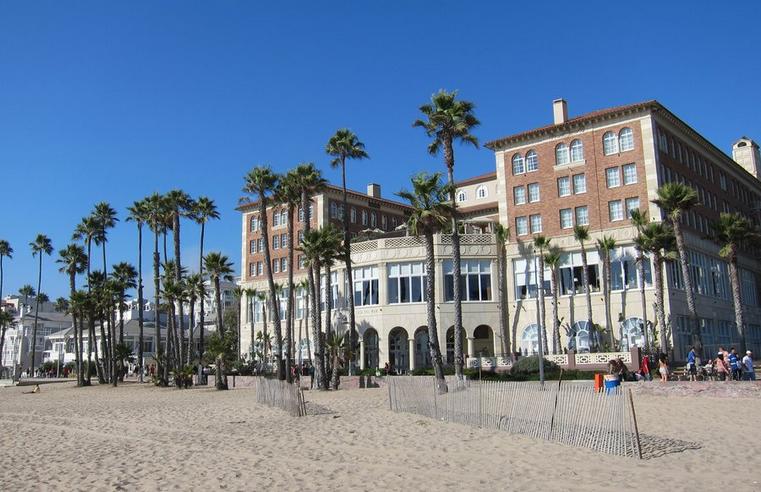 From the moment you arrive, you'll be immersed in the theme that can only be the spectacle of Venice. The best way to experience the waterfront scene is via a three-quarter-mile boardwalk. As you shuffle down the tourist-laden trail, you'll pass an array of off-the-wall shops, tacky souvenir stores, tattoo and piercing parlors, flea markets, and vendors selling all kinds of items.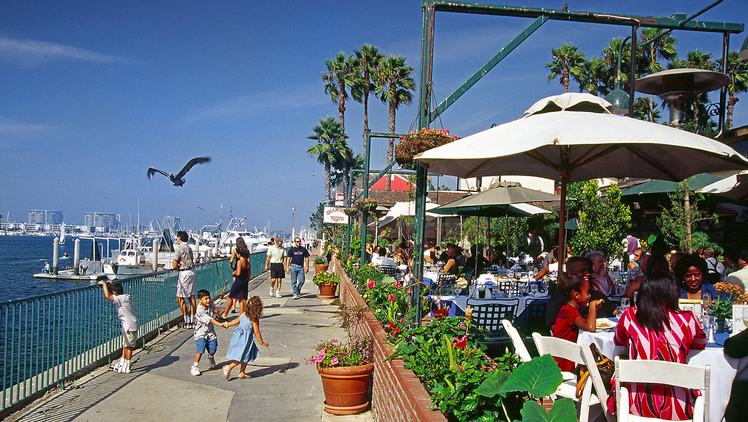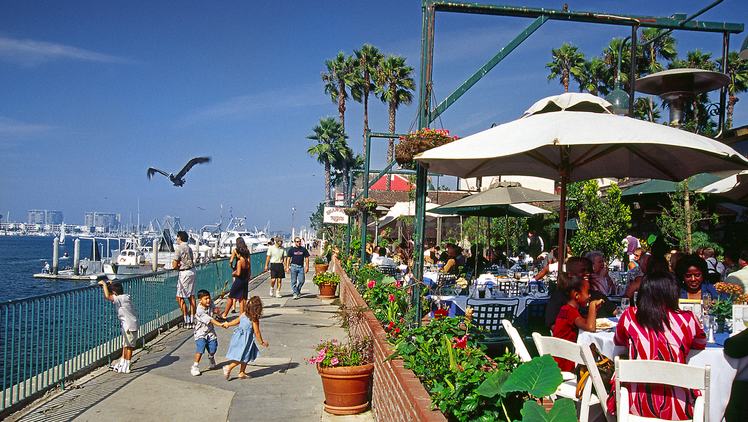 Situated between Venice Beach to the north and south to Playa del Rey near the Ballona Creek's mouth, Marina del Rey is an outdoor hub of activity surrounded by high-rise condos, hotels, apartments, shops, and restaurants. Marina del Rey sits at the center of the 22-mile South Bay Coastal Bicycle Trail, stretching from Malibu to Torrance Beach.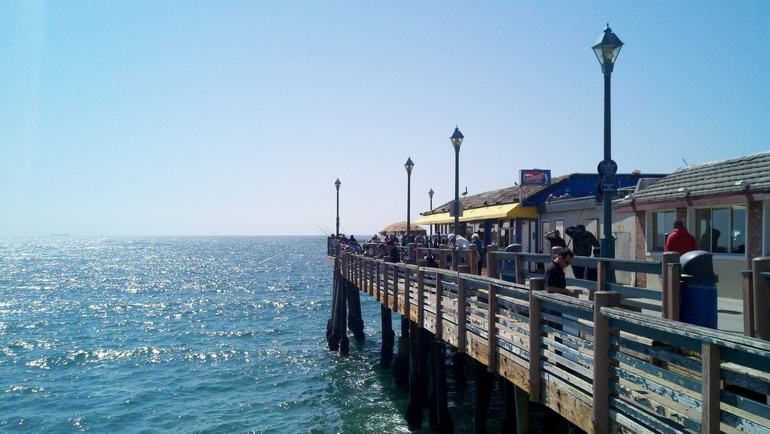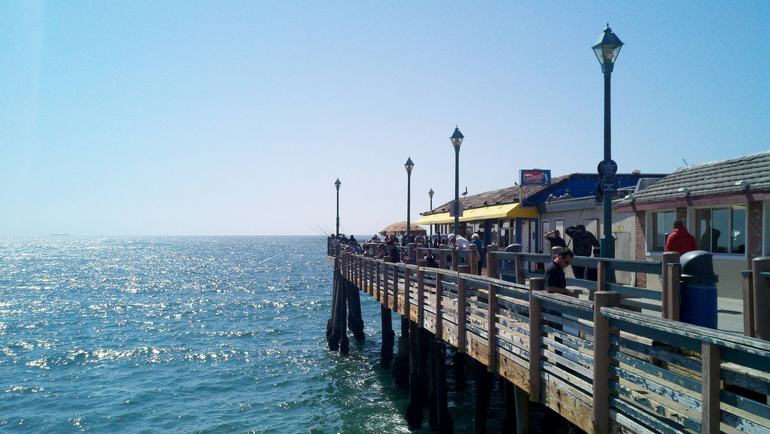 Redondo Beach Pier was initially built to facilitate timber delivery from ships to trains in 1889. The Redondo Beach Pier has undergone six transformations, surviving a series of storms, fires, and demolitions throughout the 20th century on the way to its current design — a large horseshoe shape structure that has been given the name – the "endless" pier.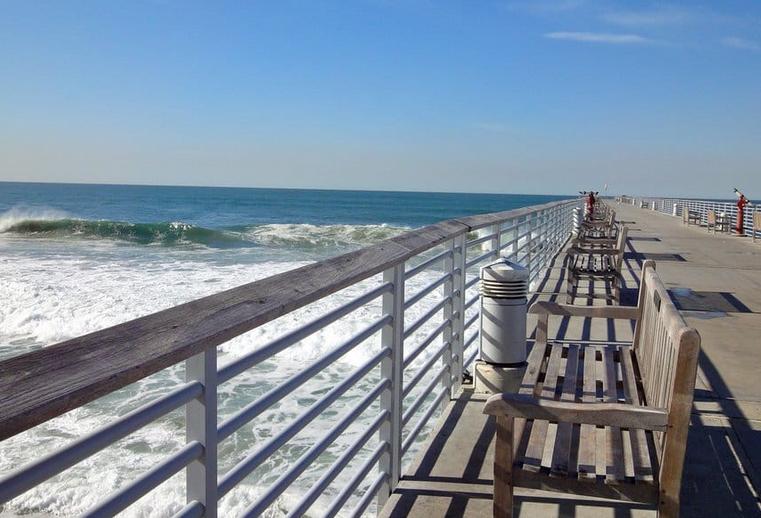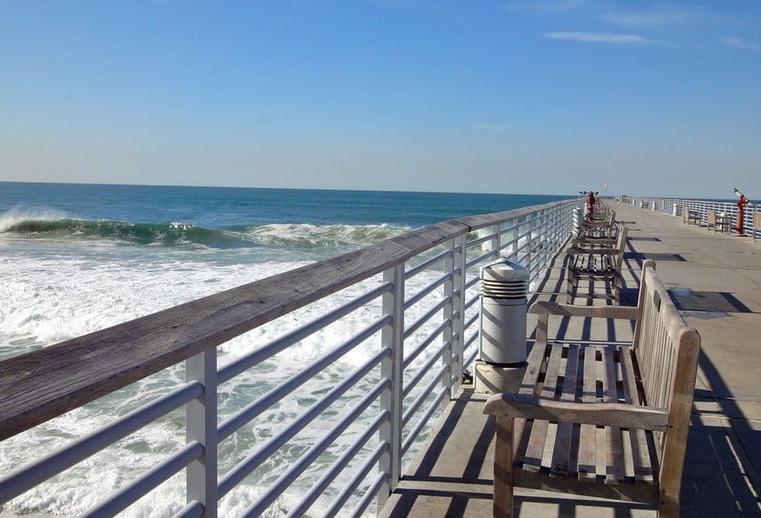 During one of its many warm sunny days, locals and tourists can be found playing volleyball on the beach, jogging, cycling, and rollerblading along a smoothed-paved path connecting it with the neighboring beach towns.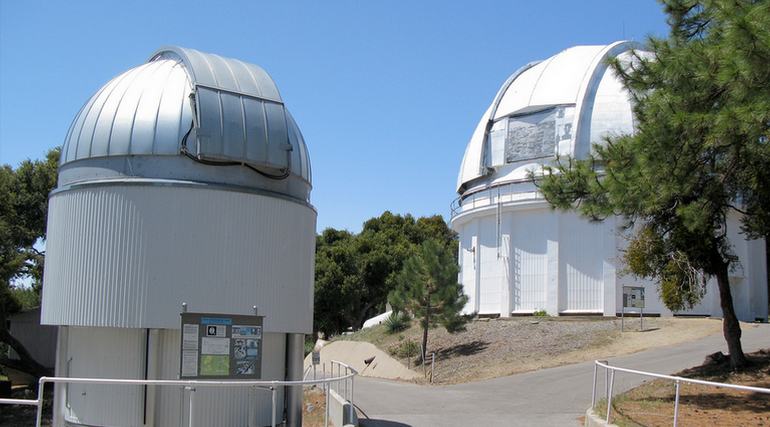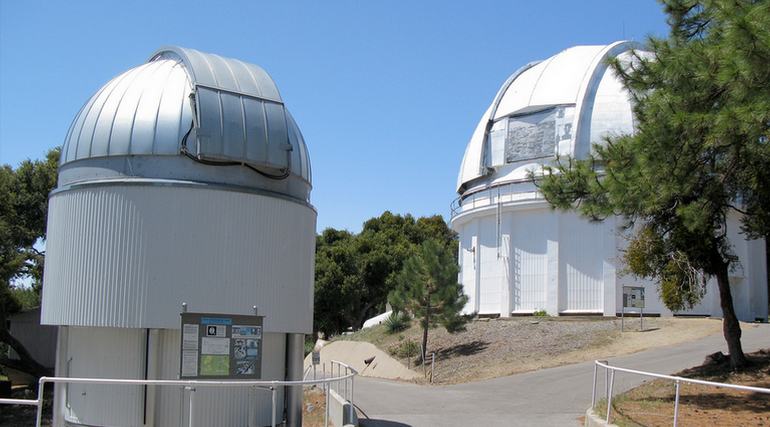 Perched 5,700 feet on the Mount Wilson summit among the San Gabriel Mountains near Pasadena, northeast of Los Angeles, is the Mount Wilson Observatory. Home to two historically essential telescopes, which have played an indispensable role in modern astronomy, the observatory was founded in the early 1900s by George Ellery Hale.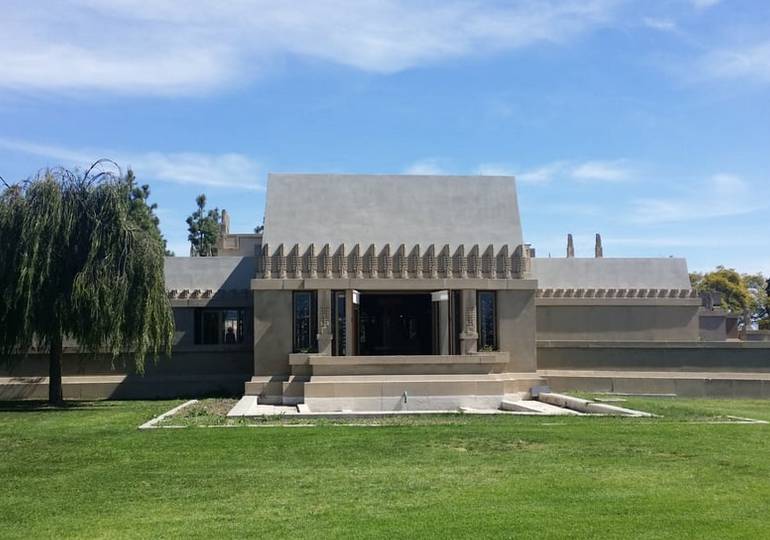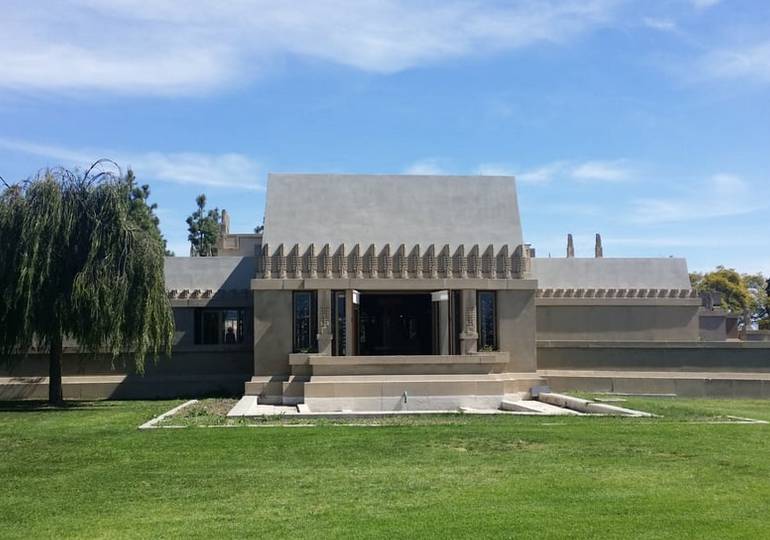 Hollyhock House was designed by Frank Lloyd Wright and built on Olive Hill overlooking Los Angeles's city in 1919. In 1927, Aline Barnsdall gave Hollyhock House and eleven surrounding acres to the City of Los Angeles for use as a public art park in memory of her father.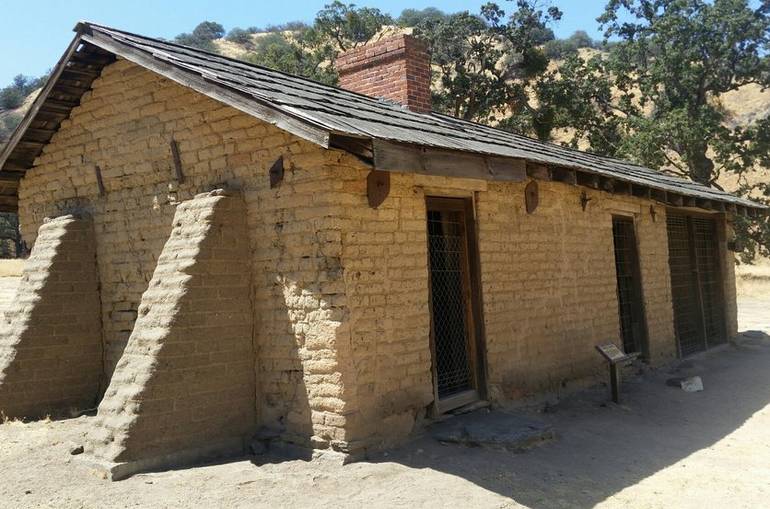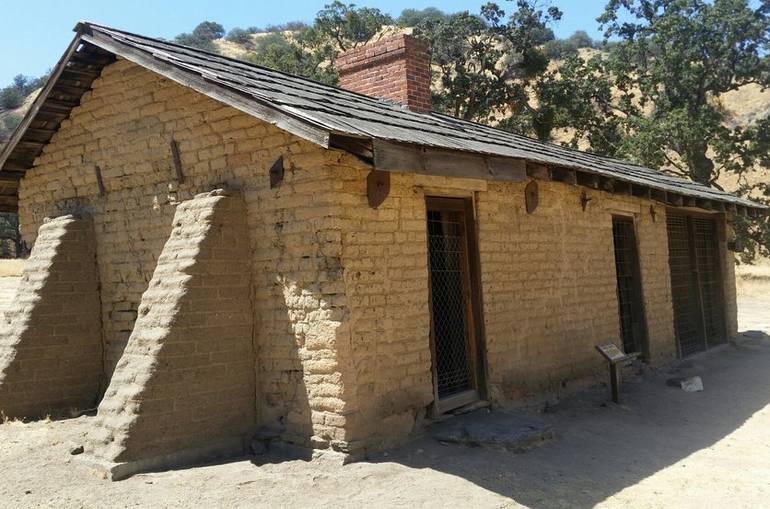 Fort Tejon offers the history lover an authentic experience as visitors can talk with soldiers, visit the blacksmith at his forge, the carpenter in his shop, or the barracks. Servants, cooks, officers, and laborers are eager to share their stories with you. Reenactments are a popular theme at the fort, and living history demonstrations occur on the first Sunday of each month year-round.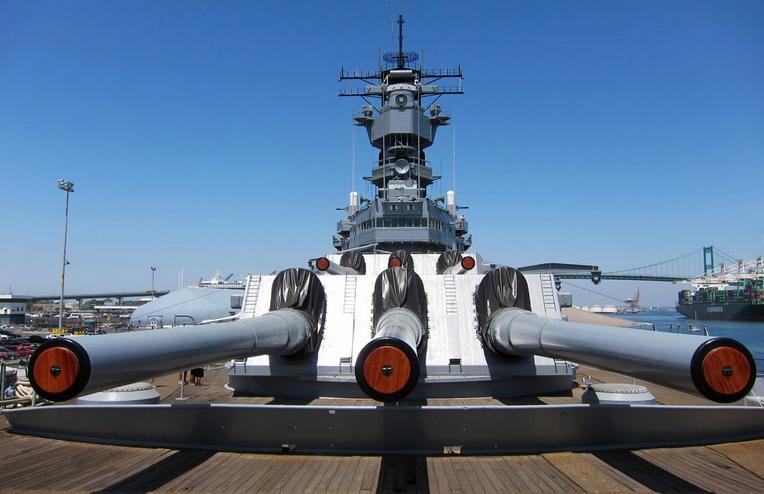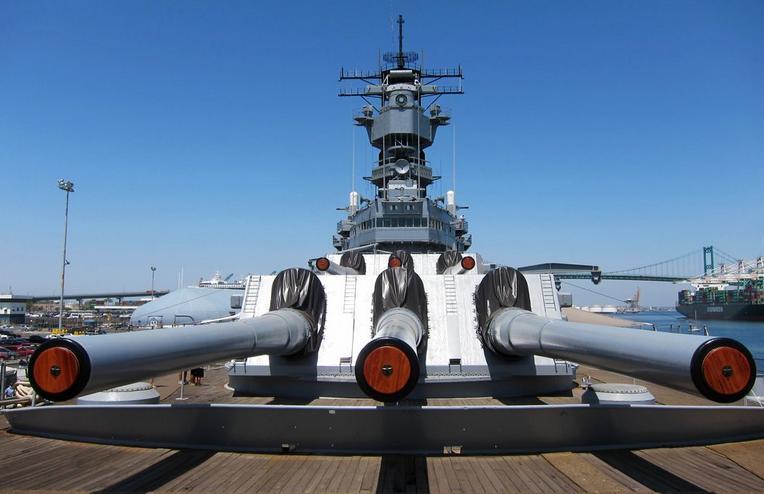 USS Iowa is a floating battleship museum berthed at the entrance to the Los Angeles Harbor. A self-guided tour takes visitors around many parts of the ship. Highlights include the ship's substantial 16-inch deck guns and the crew's quarters. San Pedro offers visitors several other attractions, including its historic waterfront district, S.S. Lane Victory, and the Los Angeles Maritime Museum.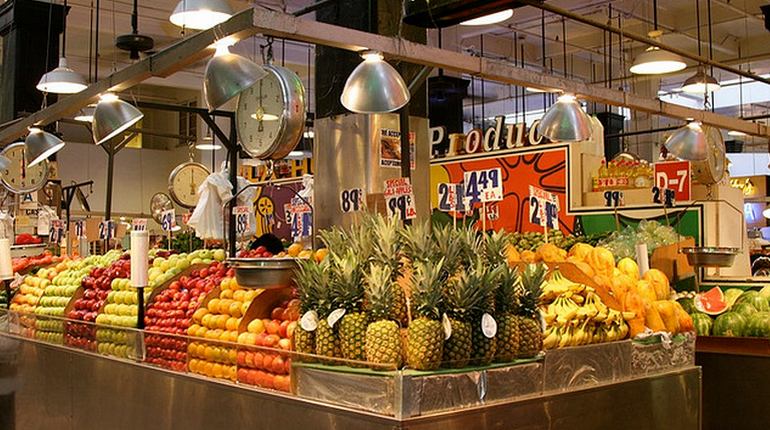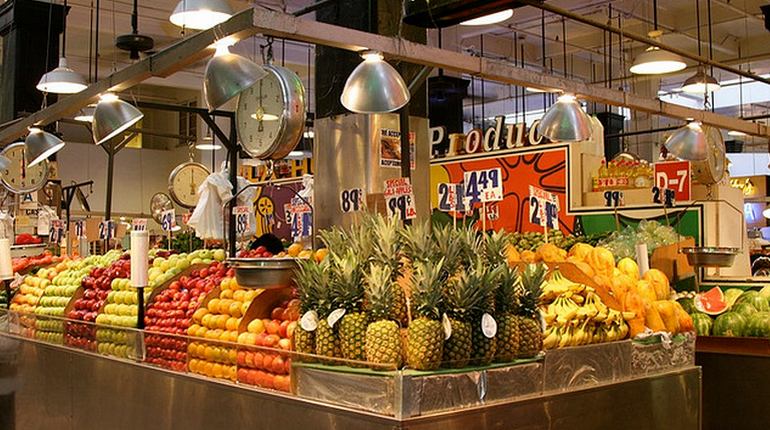 If you happen to be familiar with the Anaheim Packing House in Orange County, you know what to expect at Grand Central Market. However, GCM was the original model. Grand Central Market is a large, beautifully restored warehouse and home to 36 vendors, including Japanese, Mexican, Chinese, Thai, Italian, and American cuisine.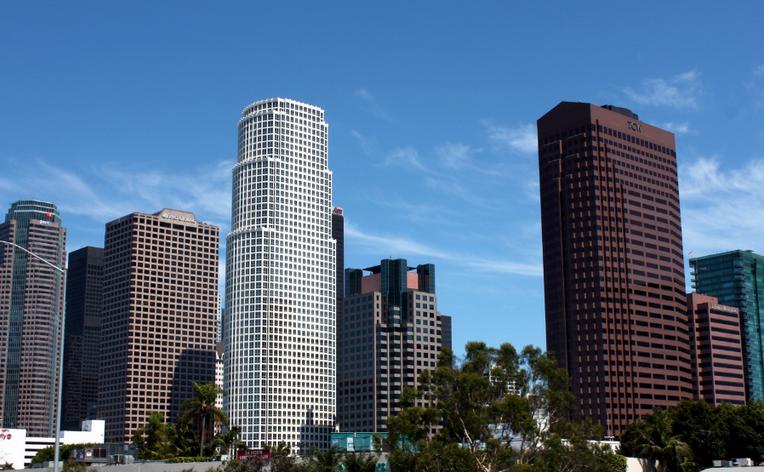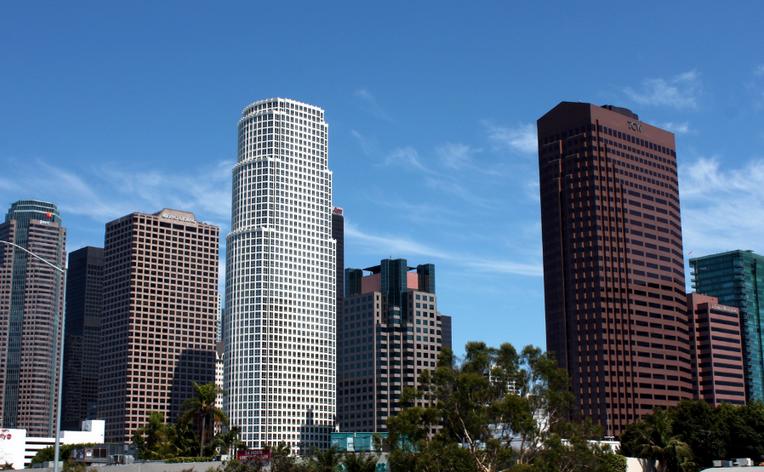 Downtown Los Angeles, aka DTLA, is chock full of fun, exciting things to do and see. You can easily spend several days exploring everything that DTLA has to offer. Our guide covers a full day of the best things to do and see while visiting DTLA.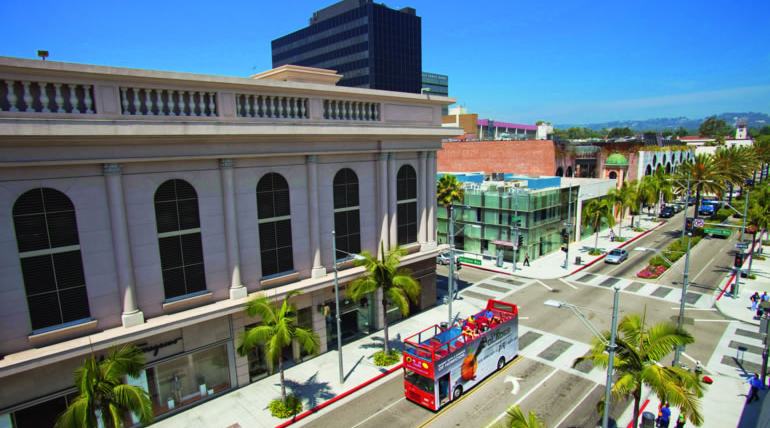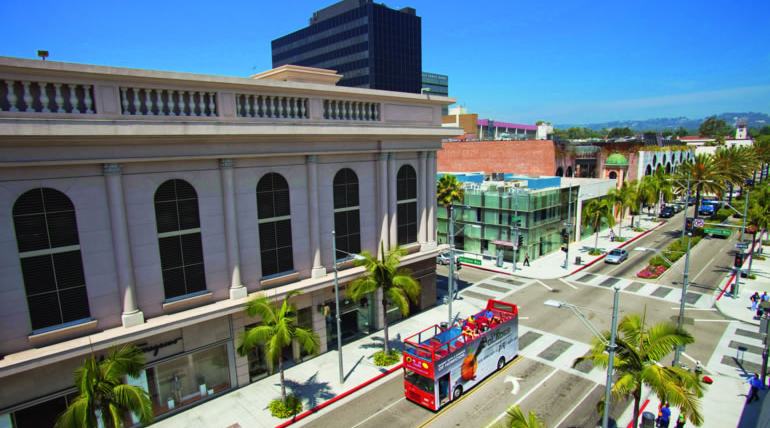 Although most Beverly Hills visitors cannot afford many of the items that sparkle from the windows of the posh stores that line Rodeo Drive, a day trip to Beverly Hills will give you a chance to experience how the other half lives. You may want to leave that credit card at home, as many leave spending big bucks for the sheer experience of shopping on Rodeo Drive.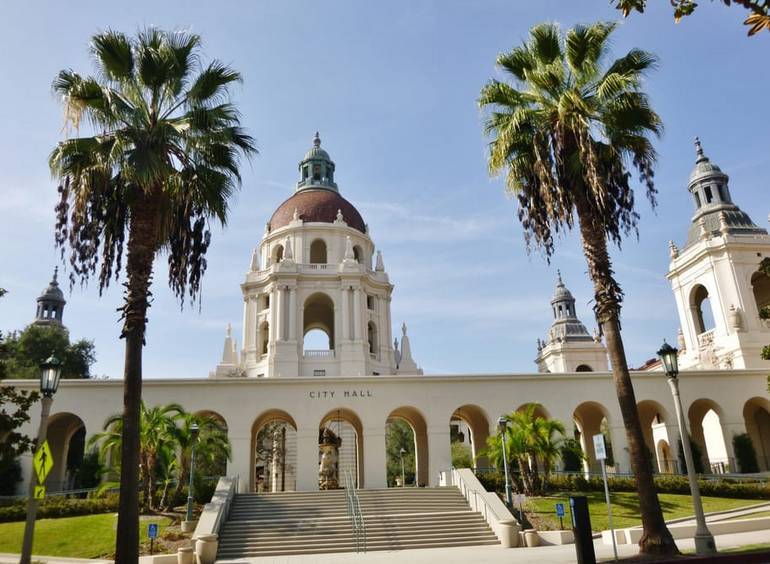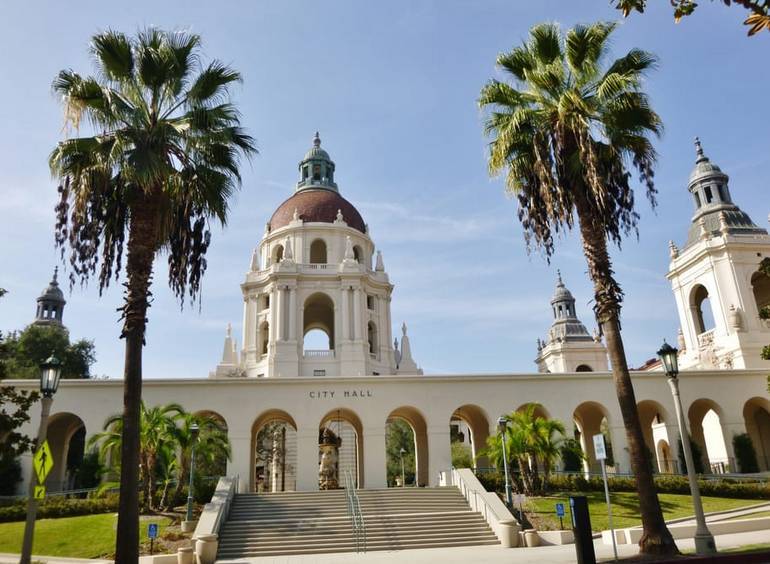 The entire city is a patchwork of modern and old, as American Arts and Crafts style architecture is blended with contemporary commercial facades, making it an architecture lover's delight.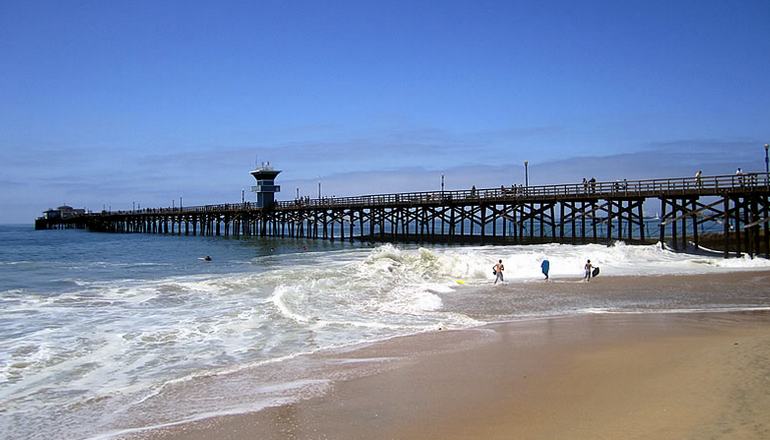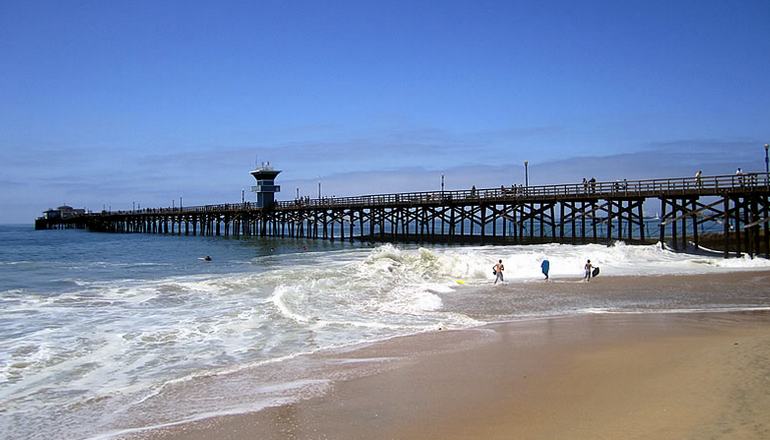 Seal Beach is a seaside town south of Long Beach. The main attraction here is the wide sandy beach, with the second-longest wooden pier in the United States. Seal Beach's main street is a throwback to a classic Southern California surf town. You can find free parking, grab an ice cream, or browse one of the many unique boutique stores during the day.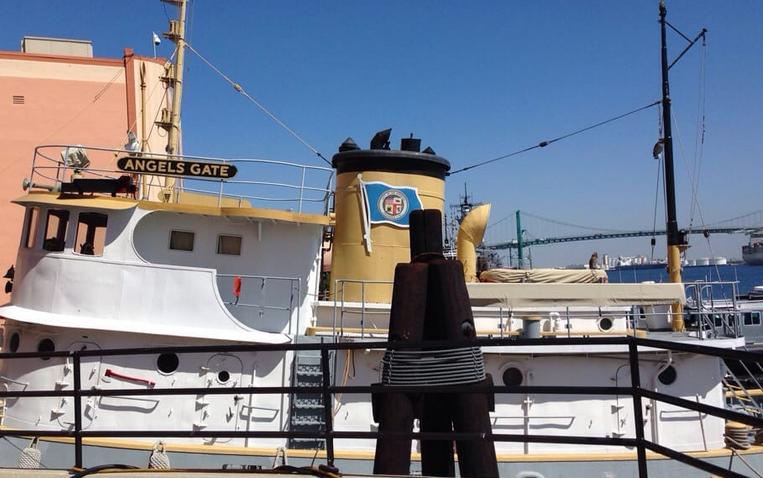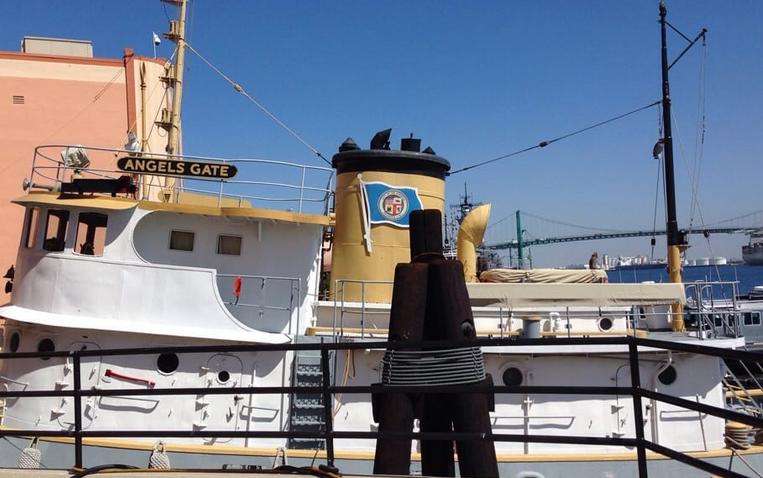 San Pedro offers an experience like no other. It's a fantastic seaside destination, with many attractions offering family-friendly prices. There are more than enough things to do in San Pedro to fill an entire day. Start your tour of San Pedro, head to the historic waterfront district. Here you will find several popular San Pedro attractions.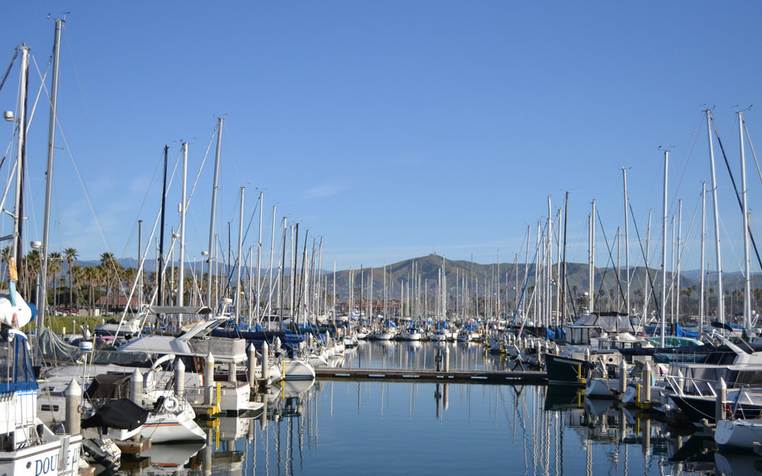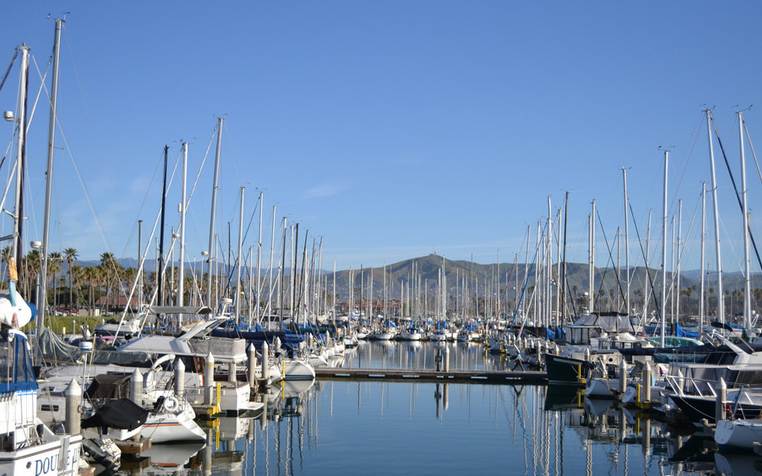 Contrary to popular belief, some of the best things in life are free — like the sun on your face, sand between your toes, and the water over your feet. And it's those things and more that await visitors in the City of Ventura.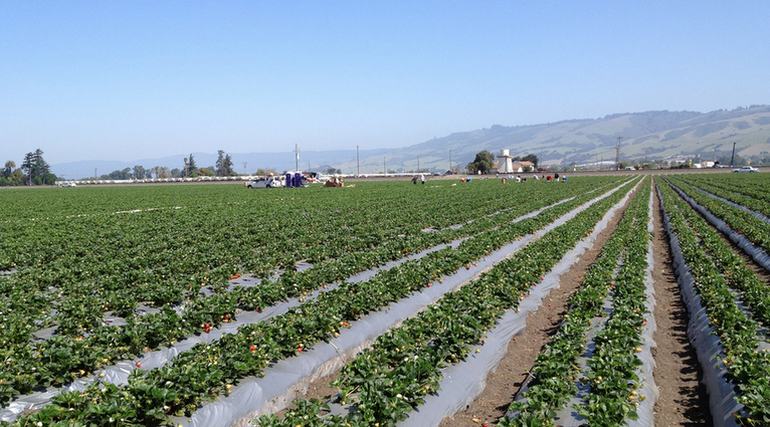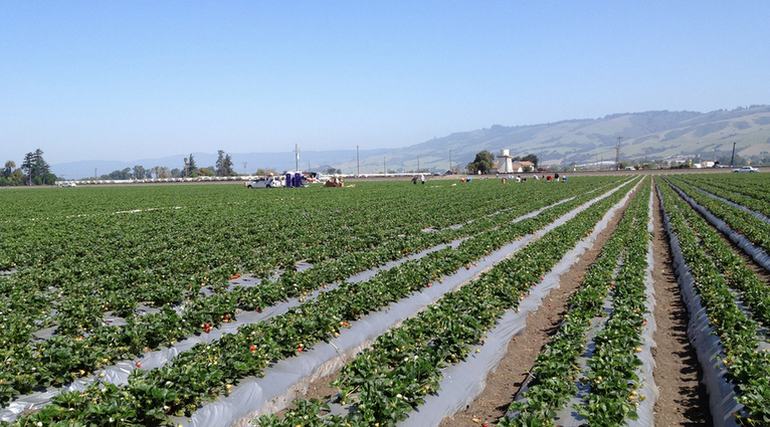 Nestled together in a 36 square mile ecological tapestry, know as much about being California's strawberry and lima bean capital. It is the gateway to the Channel Islands, located just 11 miles from its sandy shoreline. Although Oxnard retains the charm of a small rural town, the city has plenty of activities for visitors.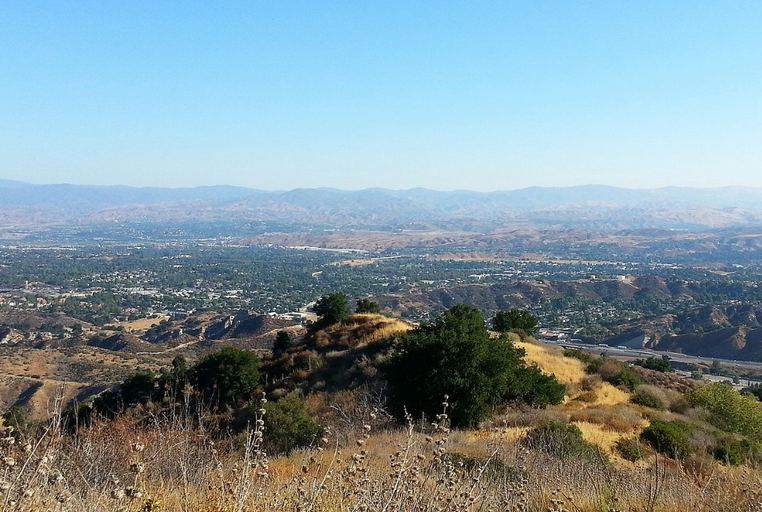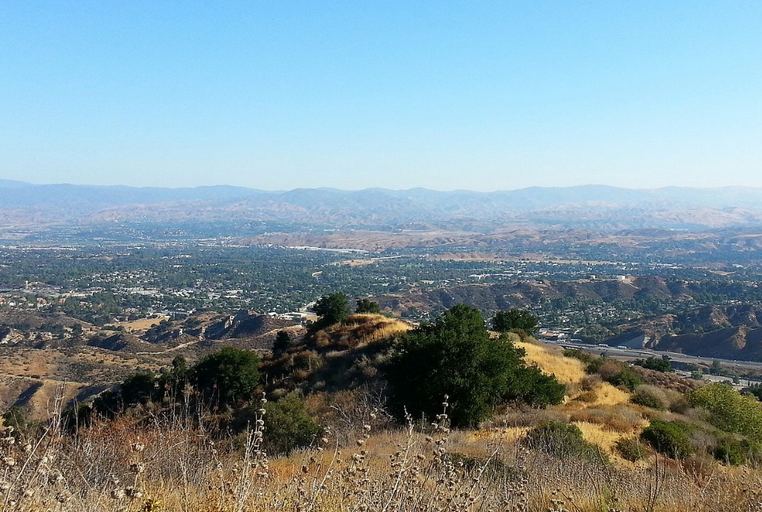 Located in the northern part of Los Angeles County, the Santa Clarita Valley is home to Six Flags Magic Mountain and the epicenter of Hollywood's film production. With plenty to see and do for both residents and visitors, Santa Clarita is a popular place to spend a day.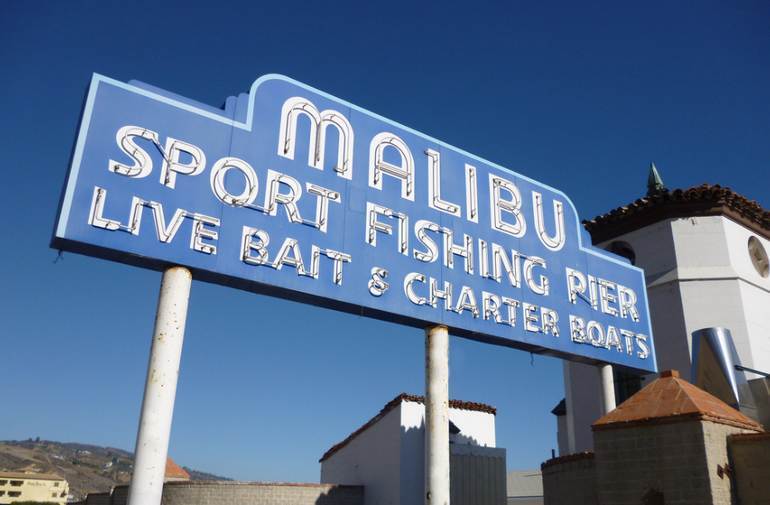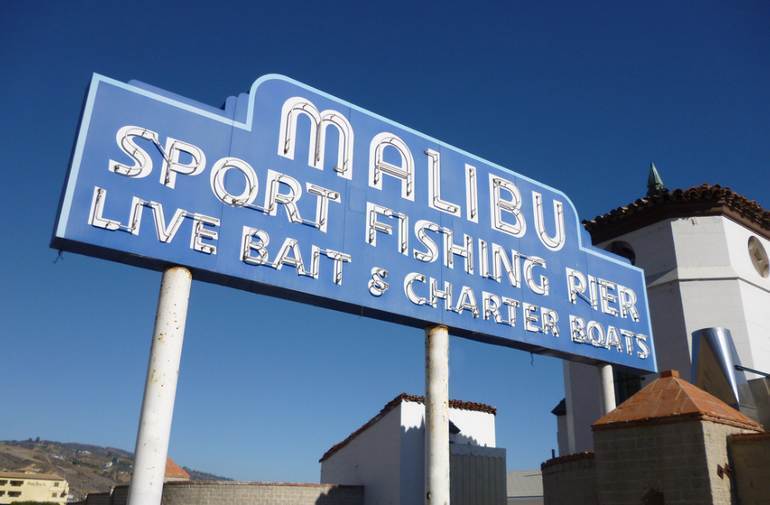 If you are looking to spend a day soaking up the essence of California, then it's time for a Malibu beach day trip. The 21-mile strip of oceanfront properties is an affluent beachfront city in western Los Angeles County that offers some of the world's most spectacular beaches and views.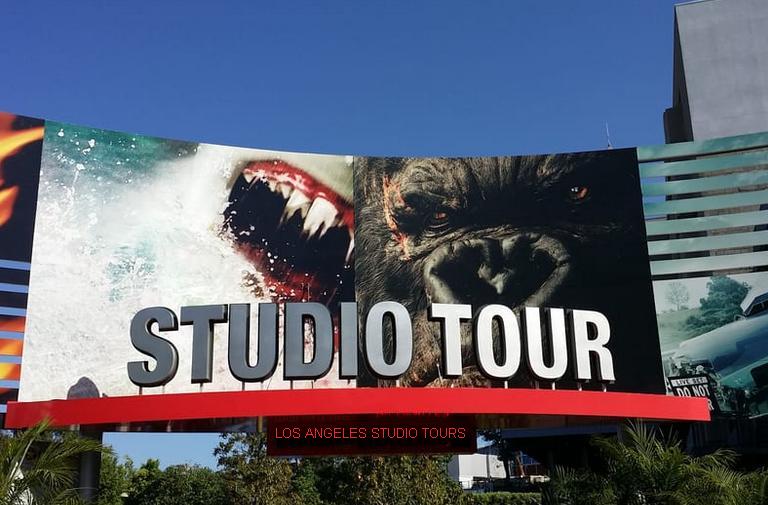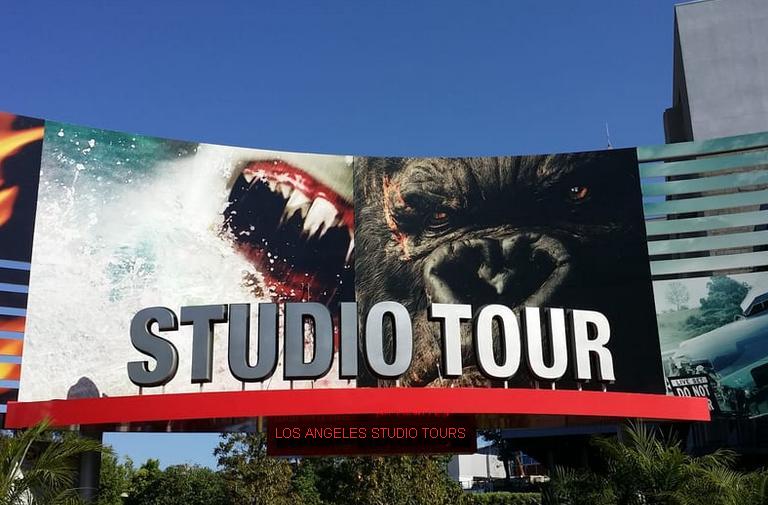 Get a close-up look at a real operating film studio. Warner Brothers, Universal Studios, and Paramount Pictures offer guided studio tours. You don't have to be a tourist to enjoy this fun activity. You might even meet a celebrity or two on this day trip.