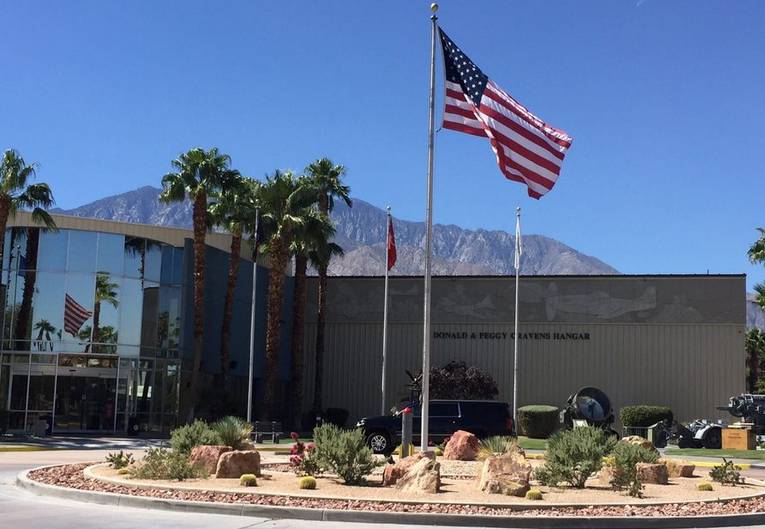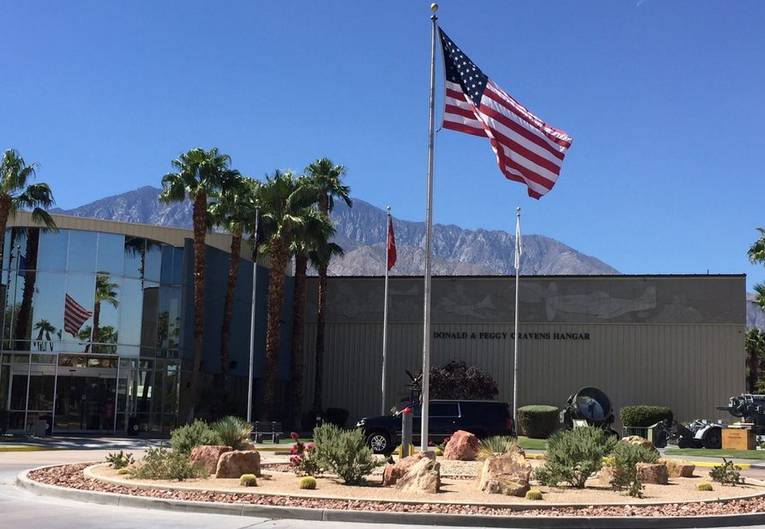 The Palm Springs Air Museum gives visitors a chance to experience firsthand the sacrifice our flyers made in preserving the freedom we take for granted. It's a worthwhile stop on your next getaway and the perfect opportunity to pay homage to those heroes.
The museum is home to one of the nation's largest collections of World War II flying aircraft displayed in modern, climate-controlled hangars.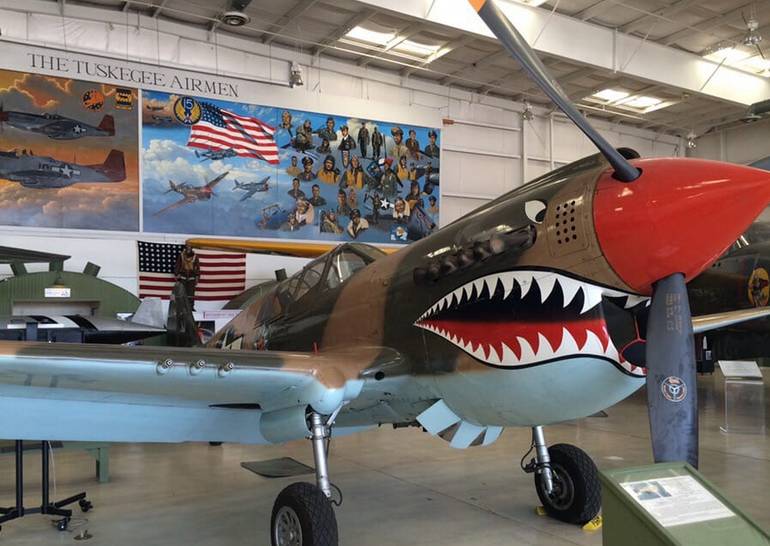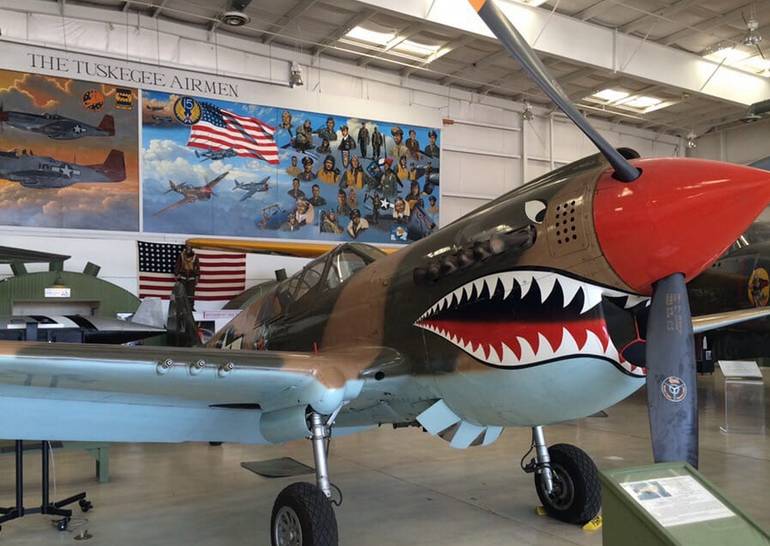 Over 30 fighters and bombers are in the collection, including a P-51 Mustang, a Lockheed Shooting Star, a Spitfire, and even the famous F-14 Tomcat, many of which are available for special events where visitors can take a seat in the cockpit for a once in a lifetime experience.
If you're a fixed rotor enthusiast, helicopter rides are another option and made available through the Dedicated Helicopter Company. For those that want the thrill of flying without the heights, the onsite flight simulator may be the ticket.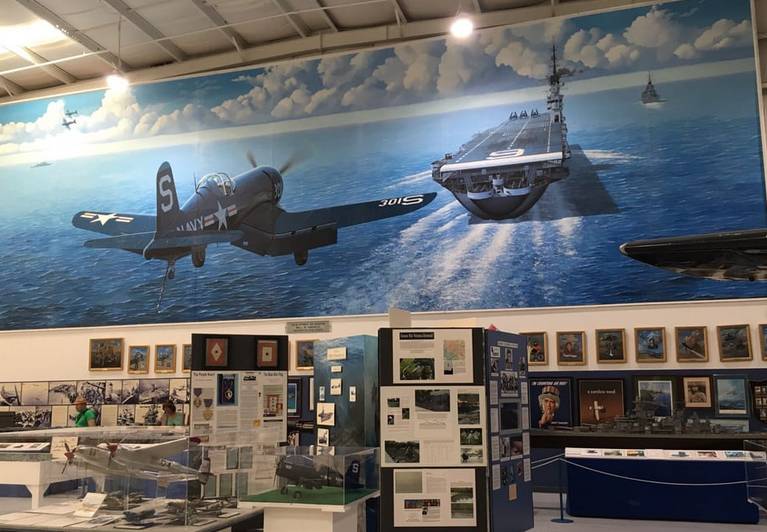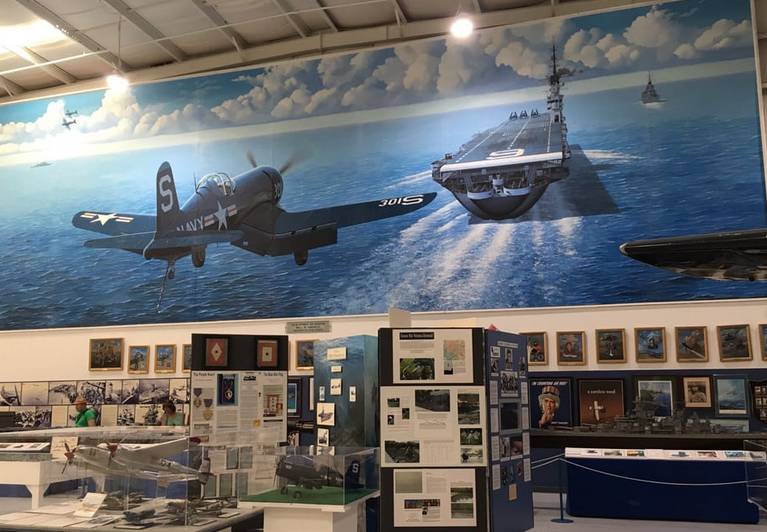 The experience allows you to sit in the cockpit of a P-51 on a mission over war-torn France or dogfight with the German Luftwaffe. Call ahead for details so you can strap on your flight cap and be aboard the next mission.
As you wander through the museum, visitors will find themselves surrounded by thousands of artifacts, memorabilia, and various uniforms from World War as well as a huge collection of sporadic and original combat photography, artworks, and murals.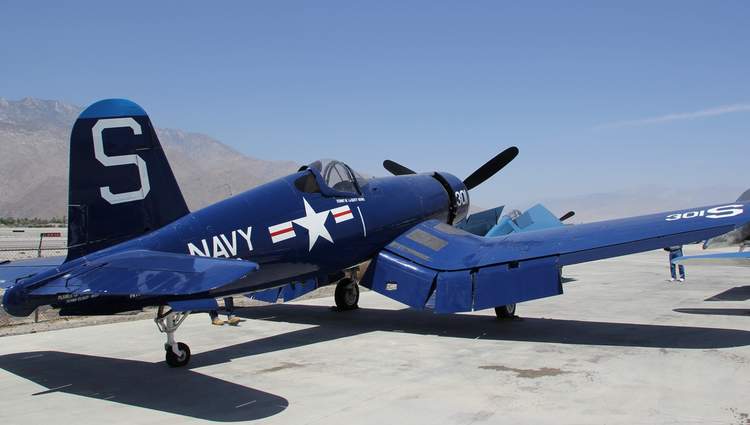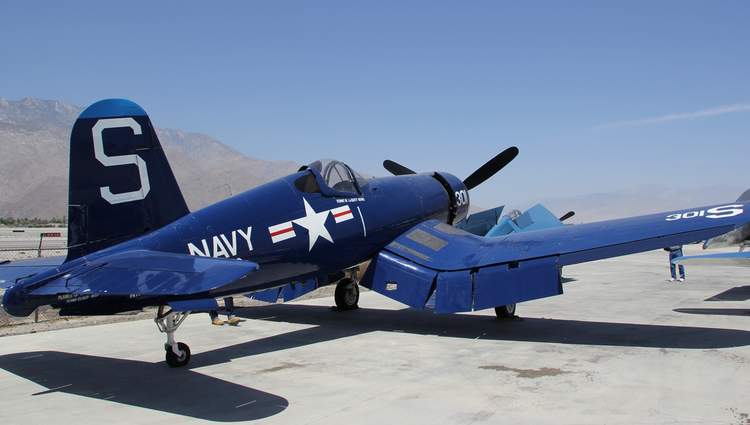 Many veterans volunteer here their time to lead group tours, and while the guide adds a few dollars to the cost of admission, the knowledge gained is priceless.
Where else can you get firsthand accounts of what really happened through the eyes of real-life war heroes? Be sure not to miss the Buddy Rodgers Theater, which shows daily military documentaries or the extensive library that houses over 8,000 volumes primarily related to aviation and military history.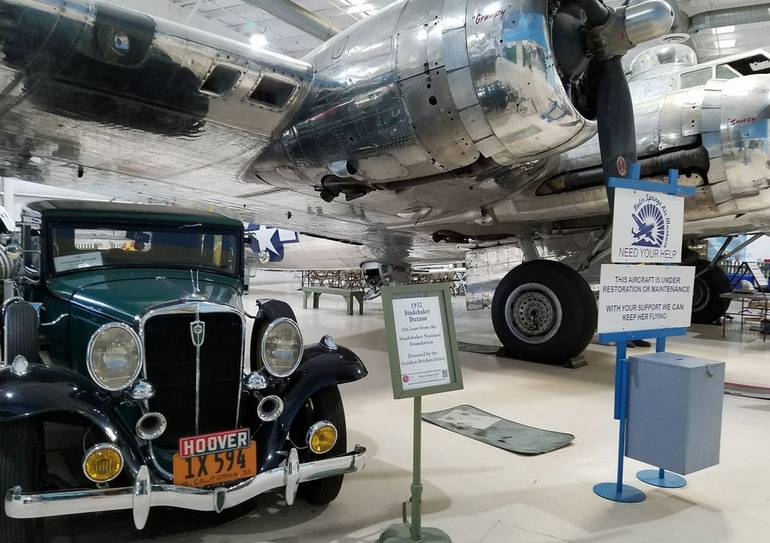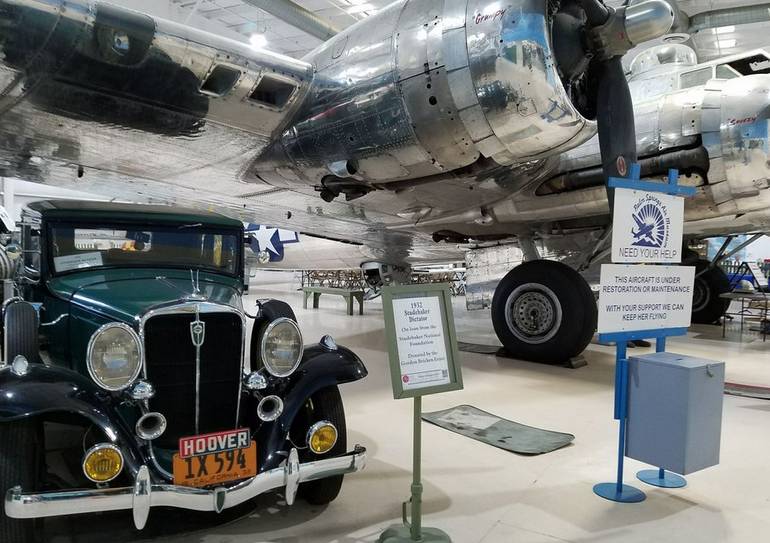 The Palm Springs Air Museum is a great place to bring the kids, and they are encouraged to explore and take part in the various programs geared to the little ones. For a really unique experience, the hangar is available for birthday parties. The aviation theme would be an awesome experience, and the guest of honor is free.
The museum gift shop offers an opportunity to bring a unique souvenir home with you. Many rare and unusual items related to World War II are for sale, including navigation charts, airplane accessories, and pilot merchandise.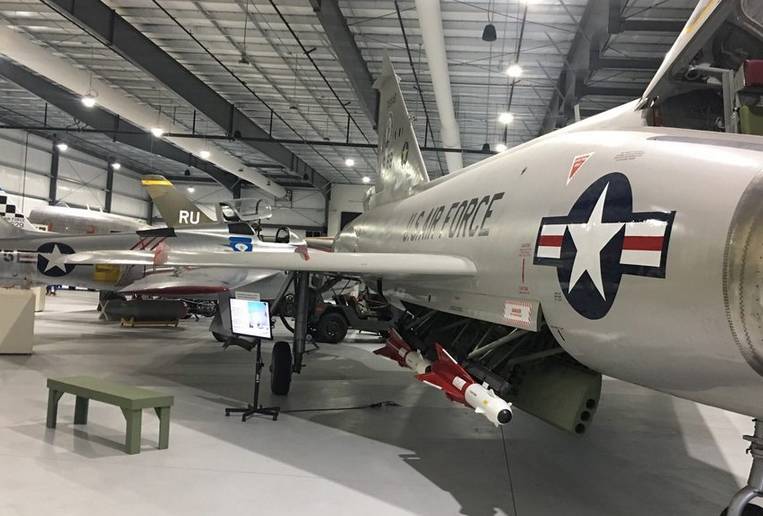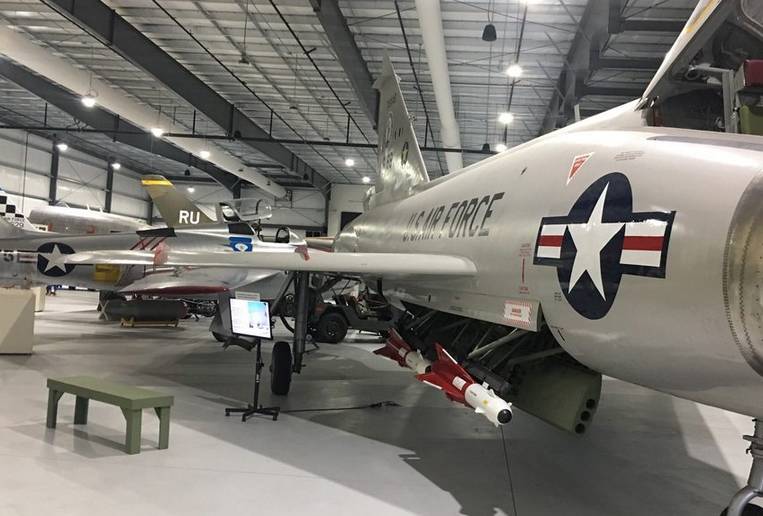 Even some unique wall clocks feature nose art from the WWII fighter planes. The museum is open seven days a week, except for major holidays, from 10:00 am to 5:00 pm. Set aside a solid two hours for touring the museum as there is a lot to take in. Check with the museum, as many promotions are offered to support our men in uniform where admission is free.
Palm Springs Air Museum can be rented for private parties and special events. They offer kids birthday parties with a guided tour and hands-on computer flight simulators.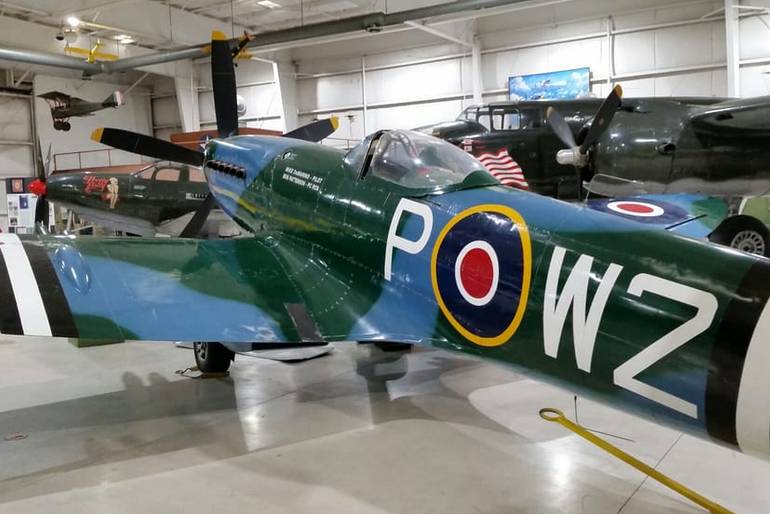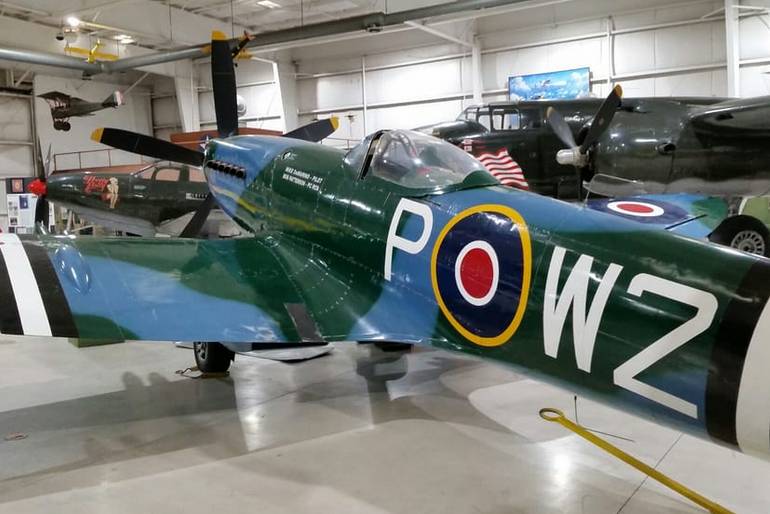 Palm Springs is a popular tourist destination, making the museum a stop on your next trip out. If you decide to stay overnight to explore some of the area's other unique experiences, there are plenty of accommodations available to suit every budget in nearby Palm Springs.
Prearranged group and school tours are offered any day of the week between 10:00 am and 2:00 pm. Palm Springs Air Museum 745 North Gene Autry Trail Palm Springs, California 92262 760-778-6262. Website.